In June 2020, "The Bourne Stuntacular" opened to Guests at Universal Studios Florida. This show is a "cutting-edge fusion of stagecraft and film" featuring lots of chase scenes, fistfights, and more while utilizing live actors, props and a giant LED screen. When the attraction first opened, physical distancing efforts were being made between rows and parties. Up until now, every other row was blocked off to ensure physical distancing. Now, Team Members are seating Guests at every row and there is no distancing observed between rows in the theater.
As before, parties in the same row still have empty seats separating them. With every row being used, there is apparently no effort to stagger the parties in alternating rows, which results in people from different parties being seated directly in front of or behind you.
The scene we observed today is a stark contrast from what we observed back in June when there was an empty row between guests: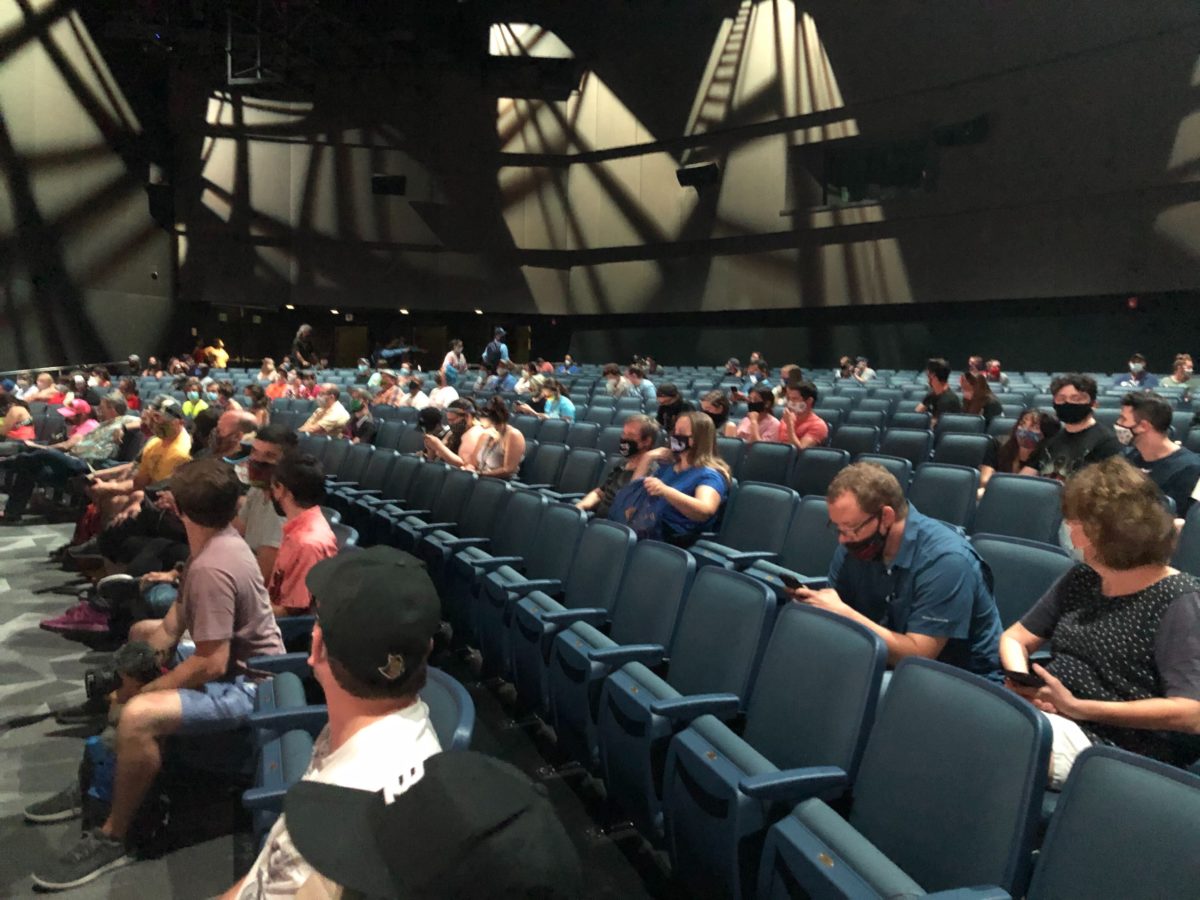 With it being a lower-crowd weekday, guests being seated in every row resulted in the front six rows of the theater being completely empty.
Although the physical distancing is no longer happening in the theater itself, distancing markers are still on the floor of the pre-show room, separating parties from each other.
If you're interested in reading more on "The Bourne Stuntacular," check out our other articles on the attraction here:
Have you experienced "The Bourne Stuntacular"? What are your thoughts on the current physical distancing protocols?