The TODAY Cafe, located just inside the entrance of Universal Studios Florida, is a great little spot to grab a variety of sandwiches, pastries, and desserts. We love to stop in and grab a quick sandwich, and we've had our eye on the confetti cake in the display case for a while. We finally gave in and decided to give it a try and find out if it tastes as good as it looks.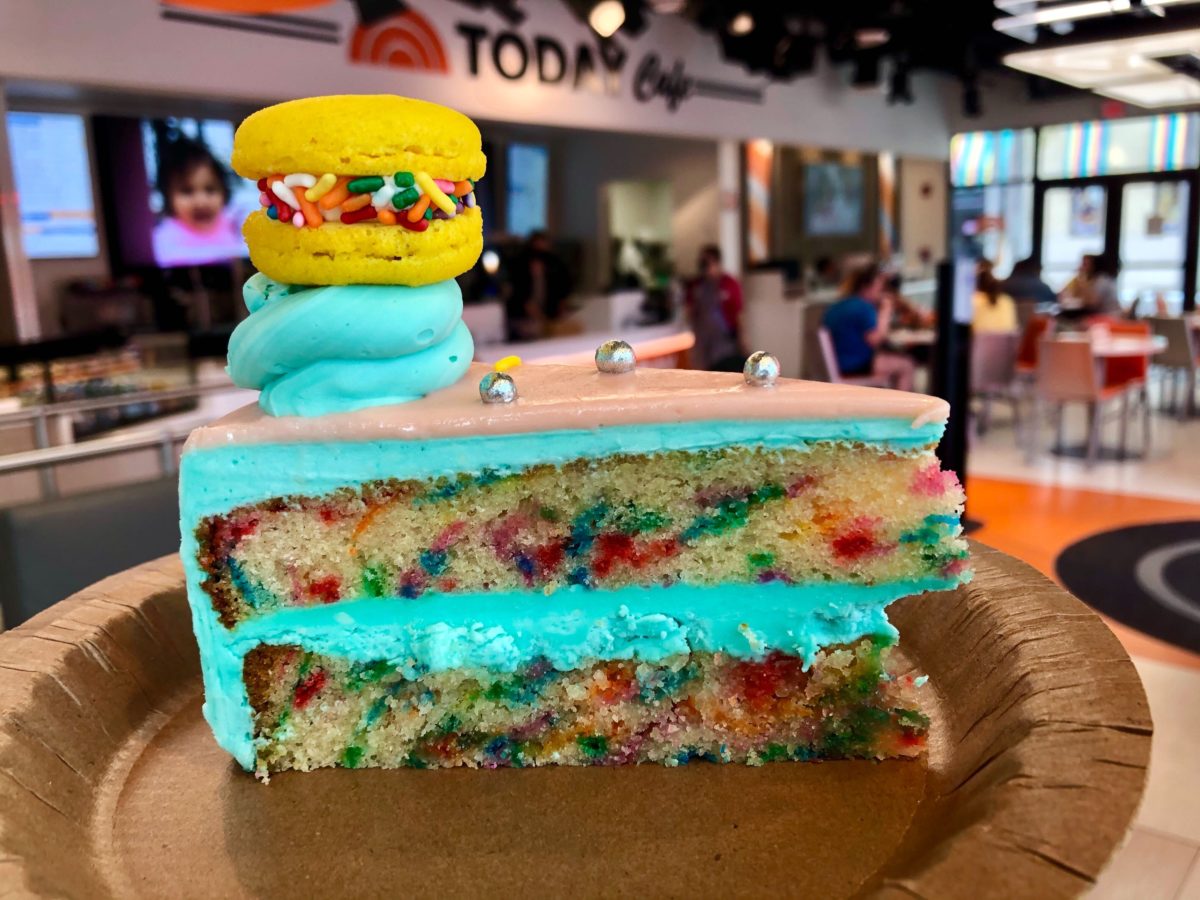 Before we dig into our cake, let's take a quick look around.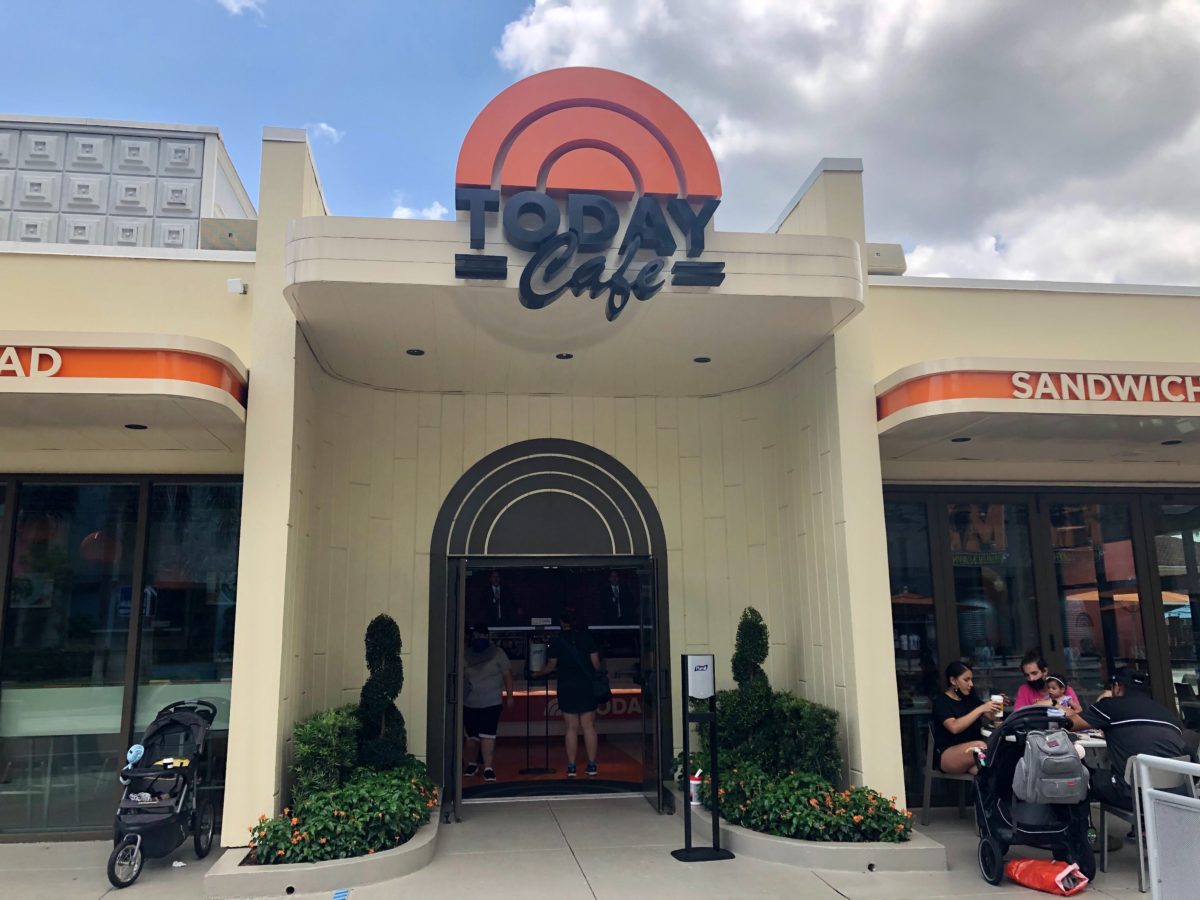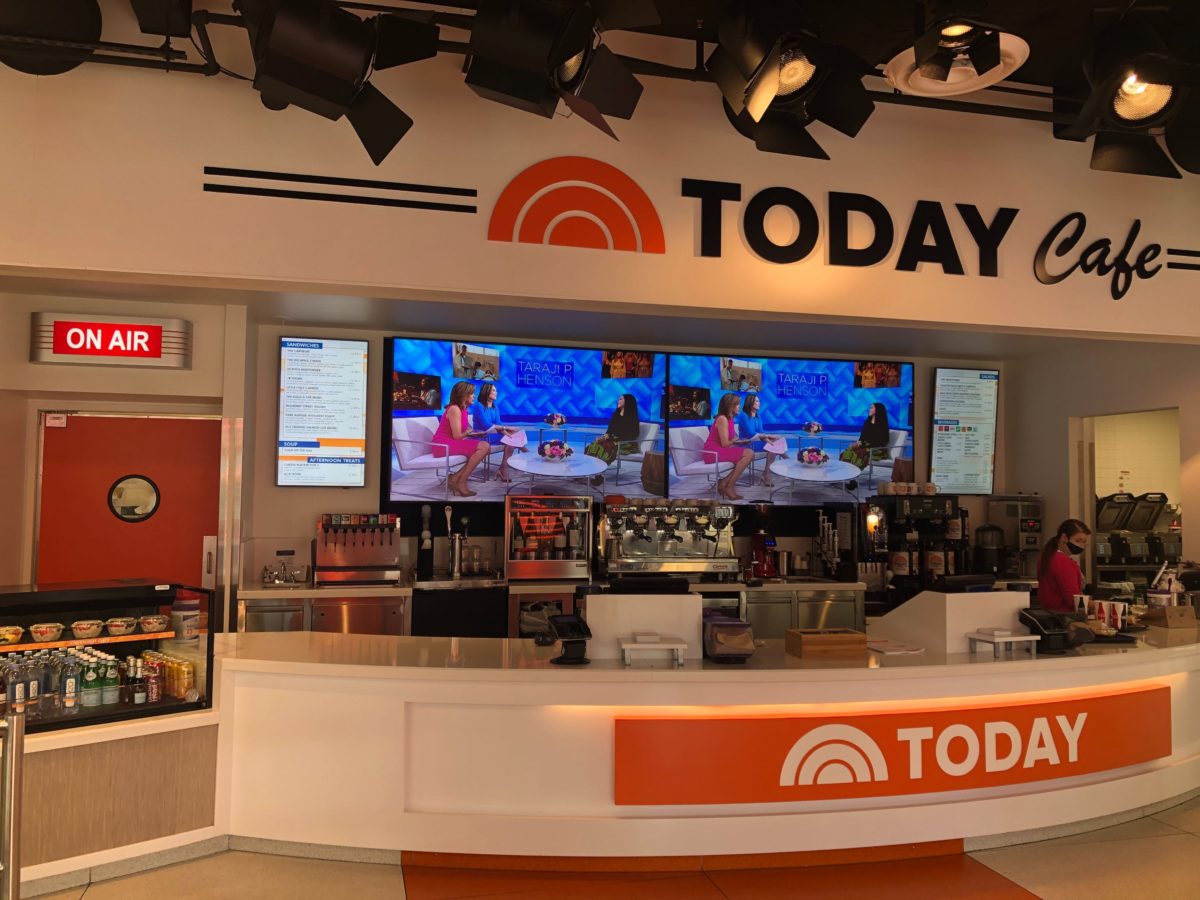 The TODAY Cafe is designed to make guests feel like they're on the set of the NBC morning show the Today Show. From "On Air" signs to studio lighting, this cute little cafe is a great place to relax.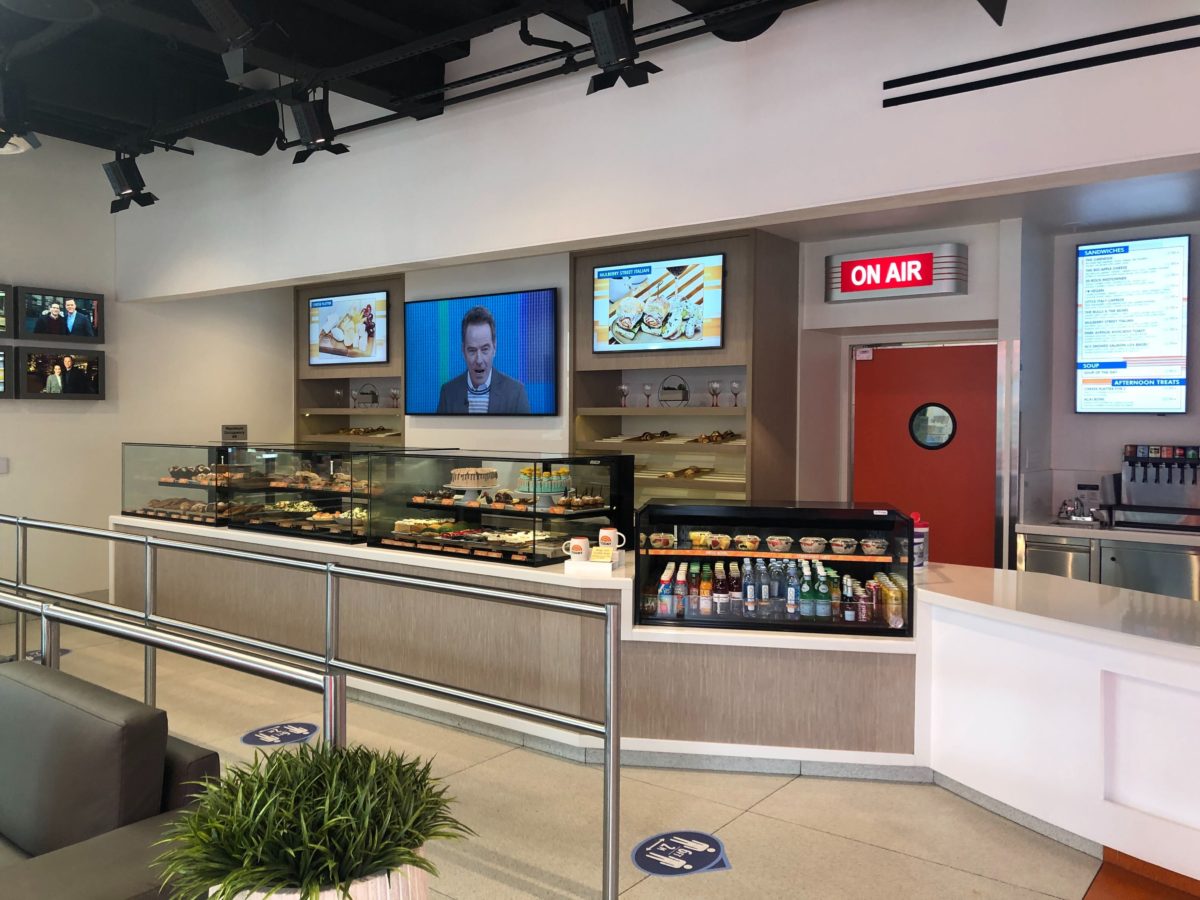 There's a display case that shows the variety of sandwiches and snacks available.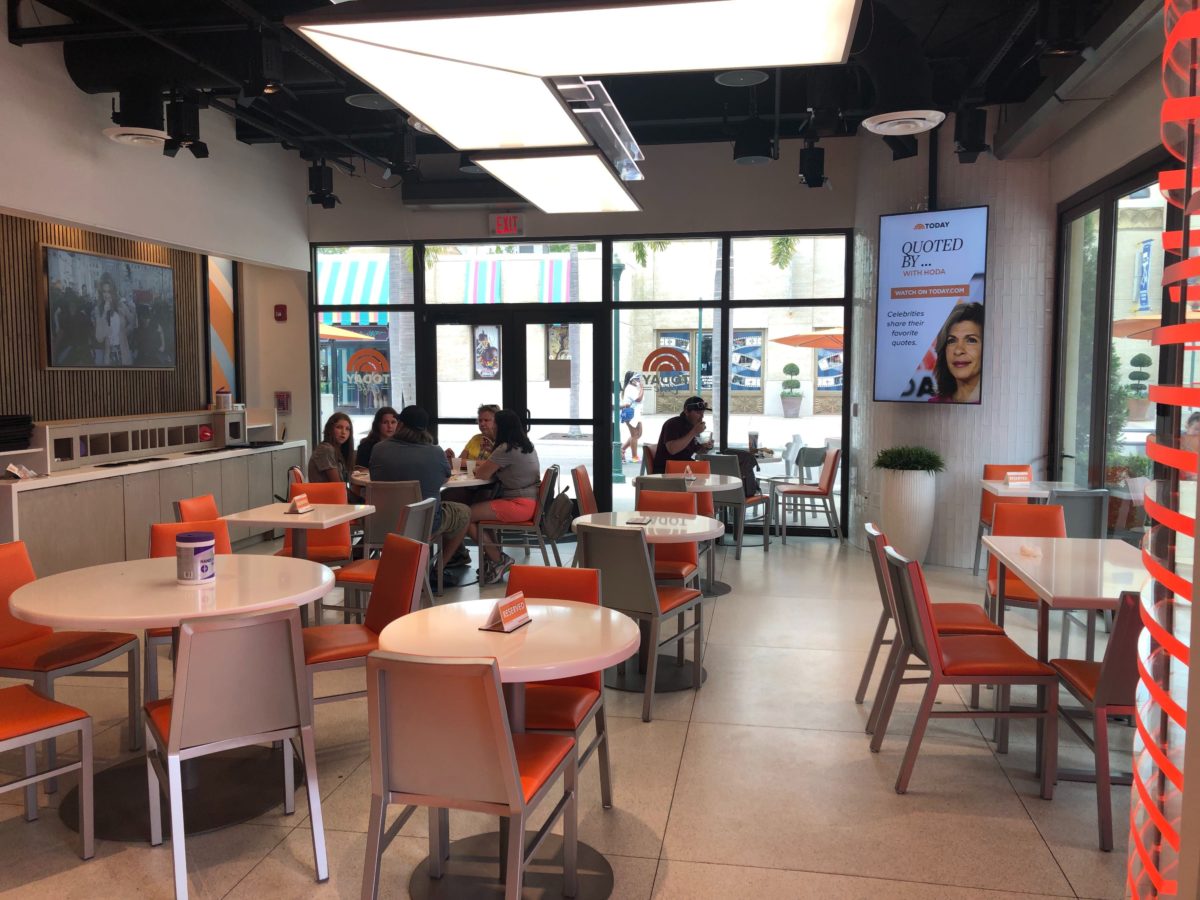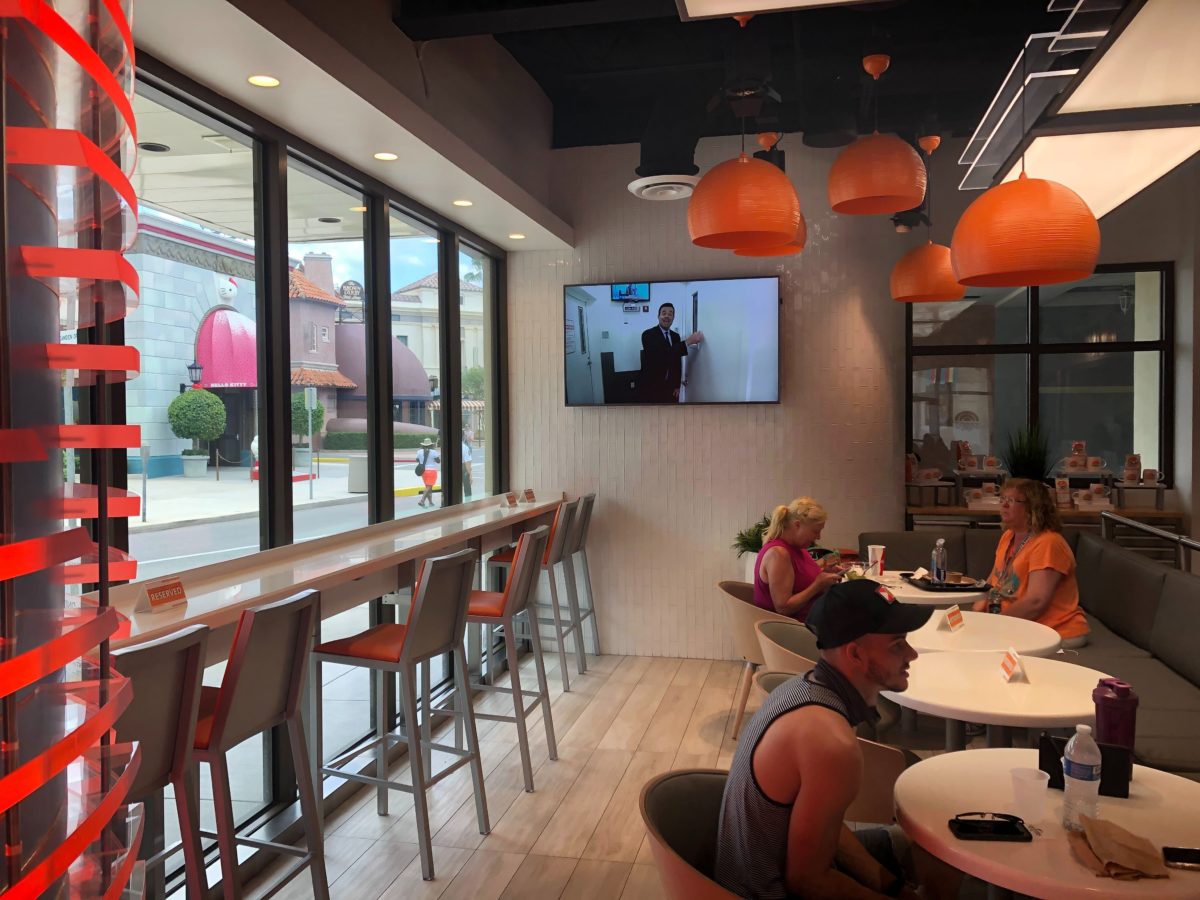 The atmosphere of the cafe is open and bright, with splashes of orange color throughout. Now, let's get back to that cake.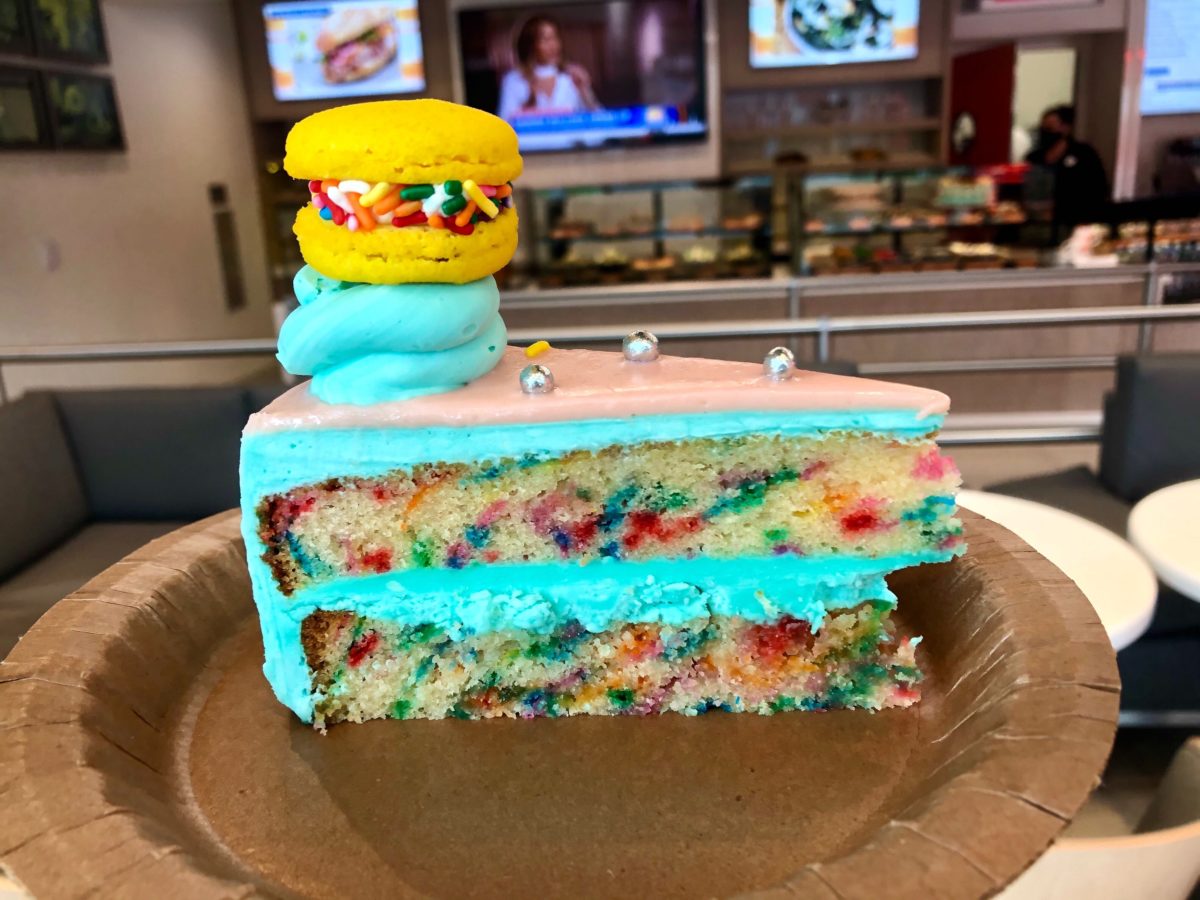 This cake is impressively decorated. Blue frosting is layered between colorful, rainbow-speckled confetti cake and then topped by another layer of light pink frosting.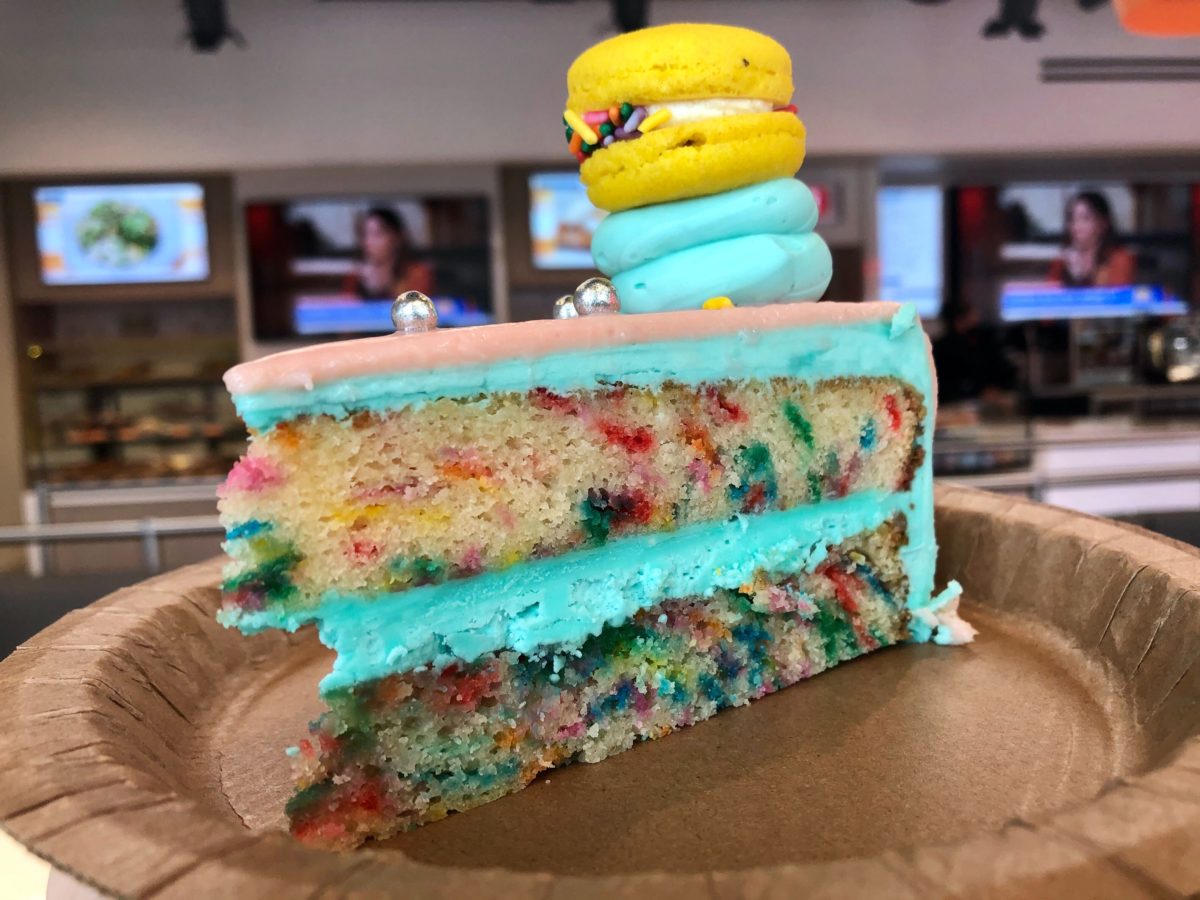 Looks are deceiving here. It might look like a pile of sugar, but it's very creamy. We expected the frosting to be extremely sweet, but it tasted like a whipped type of frosting, just heavier. The consistency is dense, but the vanilla flavor is very light.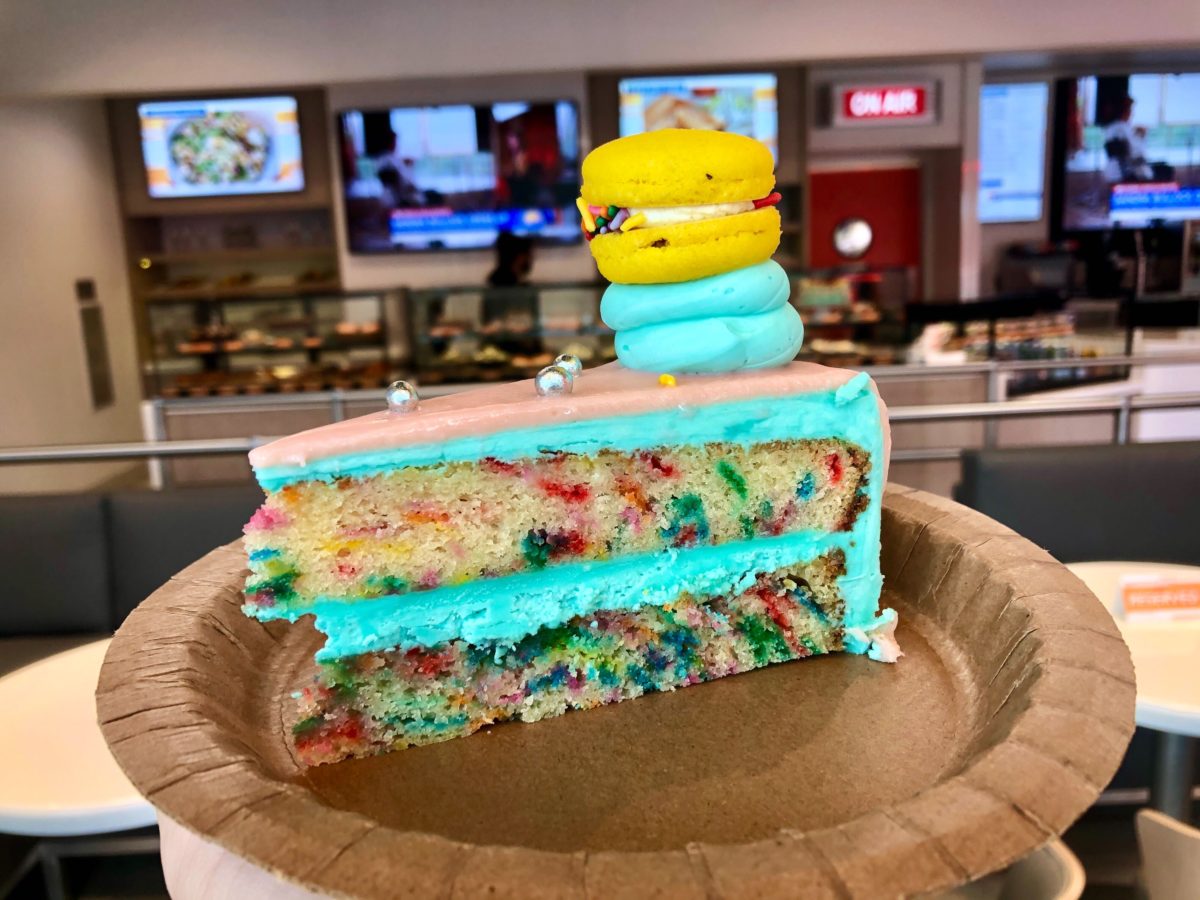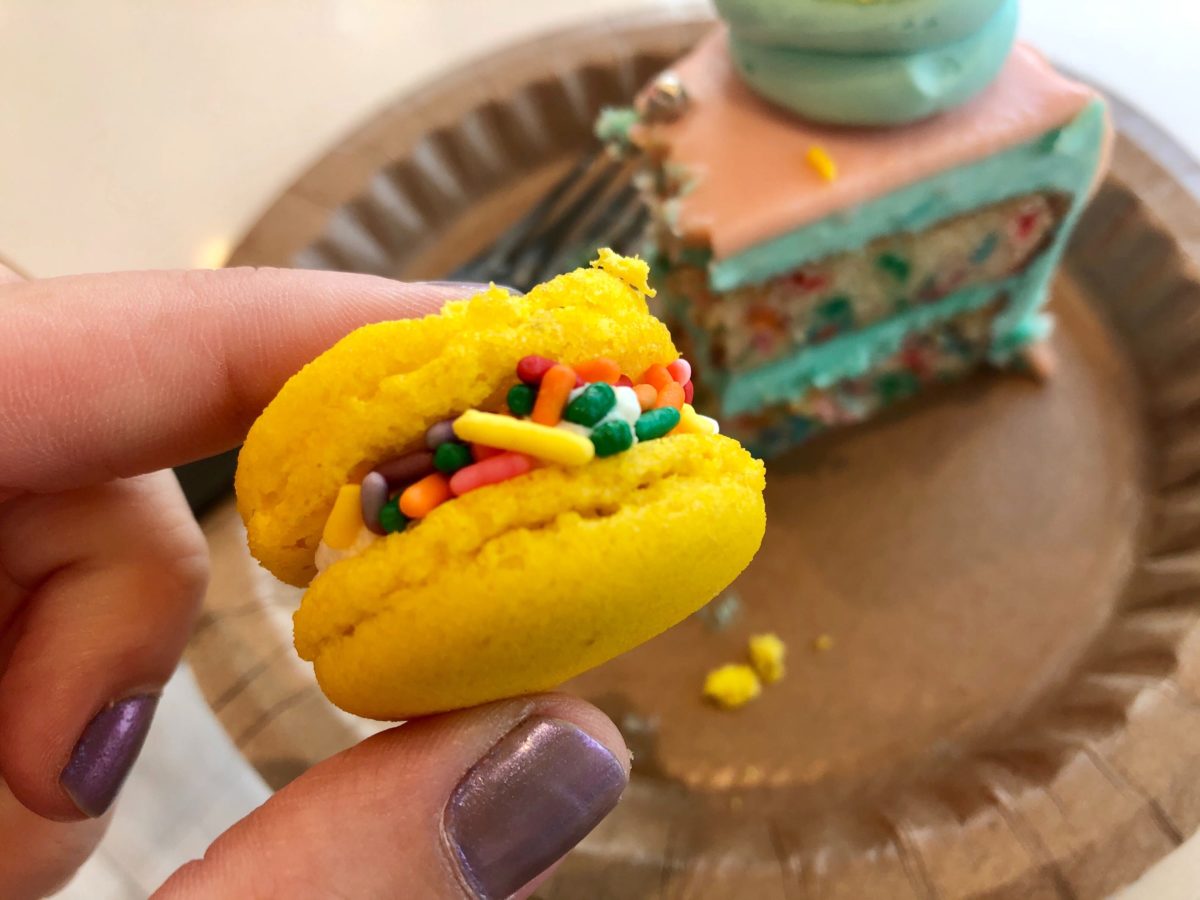 The macaron is pretty simple and nothing special. It's a basic vanilla flavor, but the bright yellow coloring and rainbow sprinkles make it look fun. The macarons at Toothsome Chocolate Emporium and Savory Feast kitchen are far superior to this one, but it isn't bad.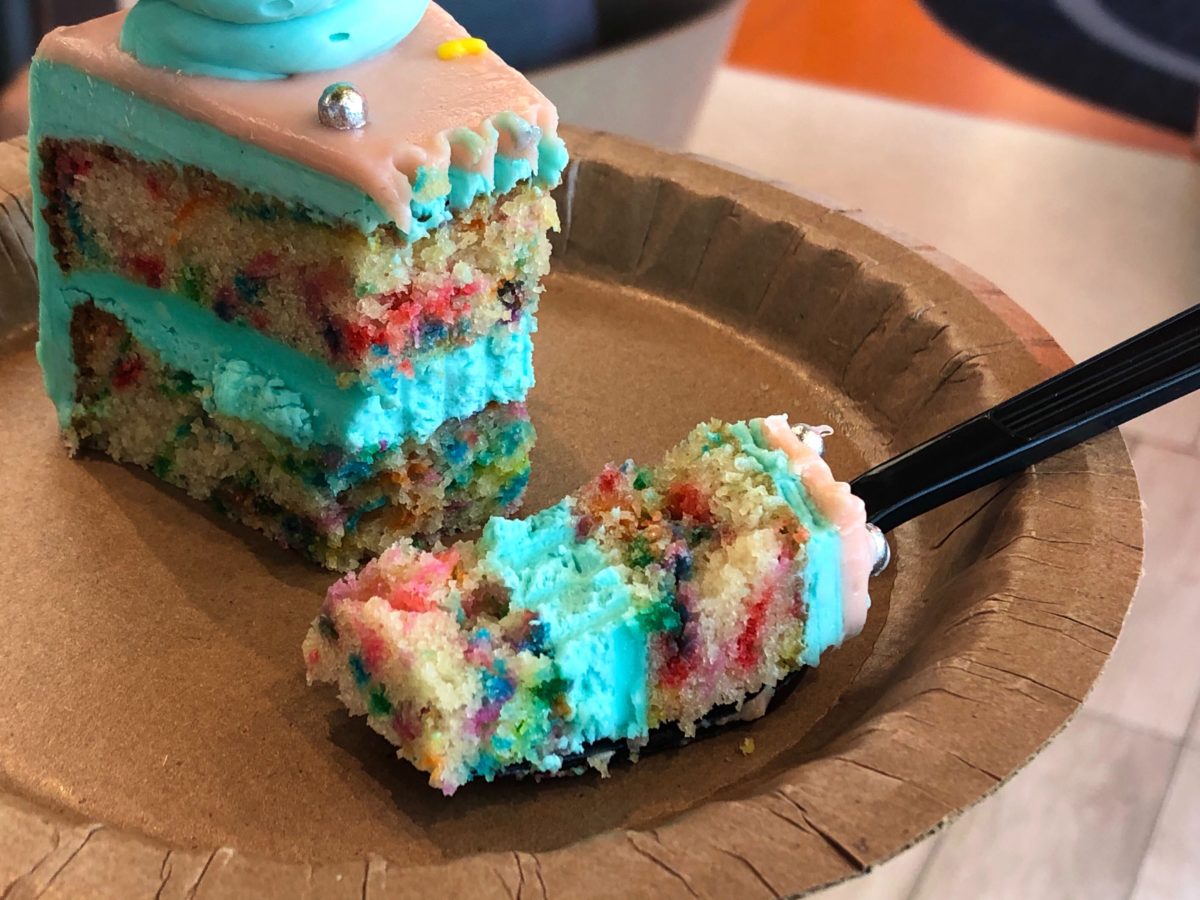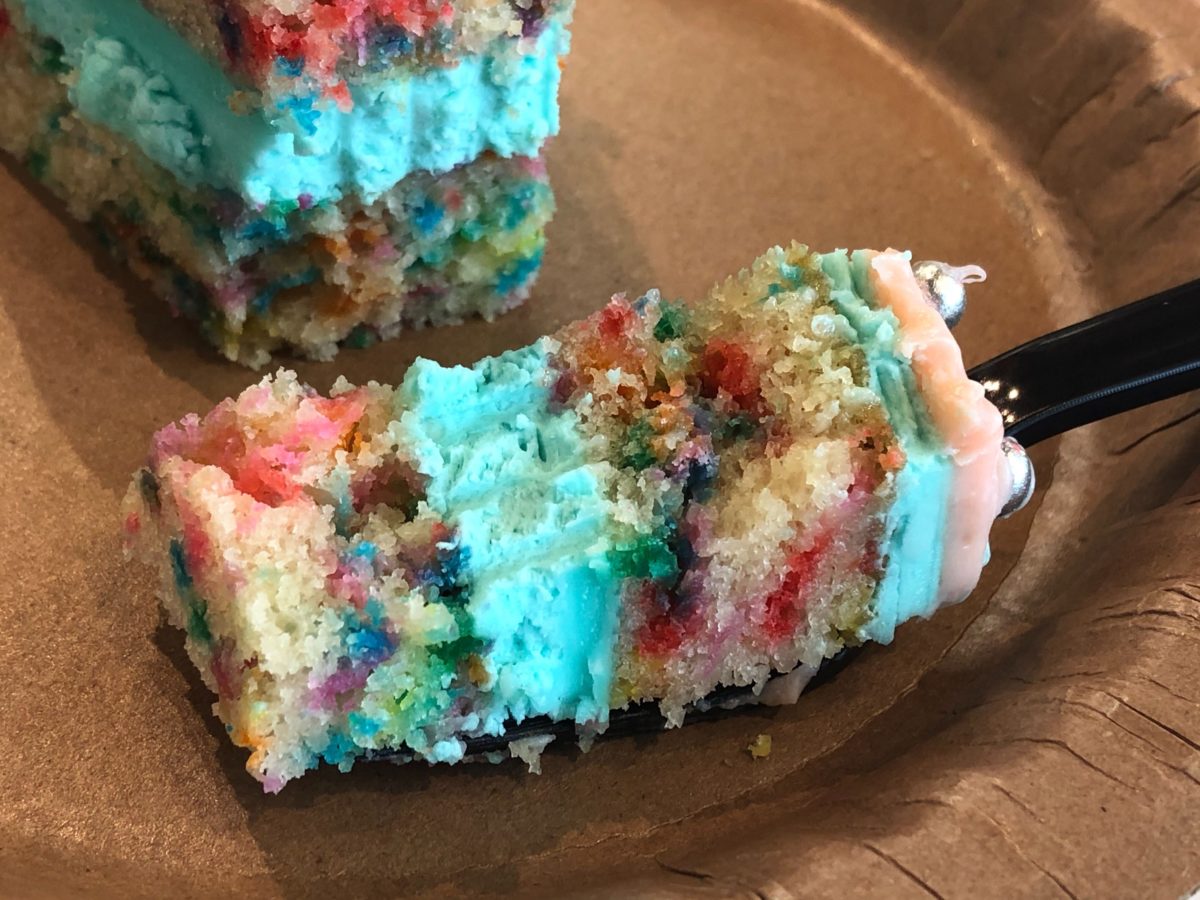 This cake was dense and slightly cold. Almost the consistency of a cake pop, with a thick strip of blue frosting between the layers of cake. It tastes like your basic vanilla cake with vanilla frosting, but a lot less sweet.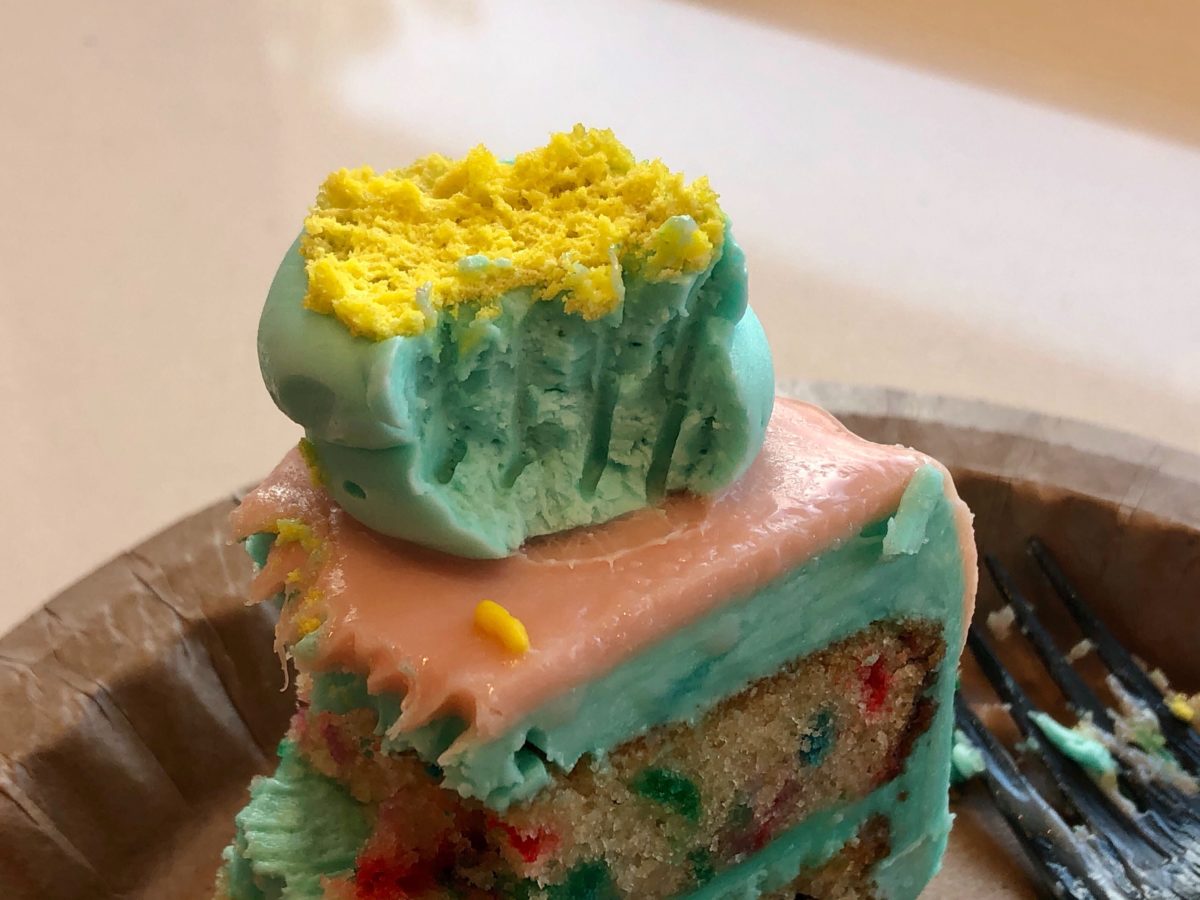 If you're visiting Universal Studios Florida and celebrating something special, this slice of cake is a great way to treat yourself. It's an excellent dessert, but it might not satisfy your sweet tooth like a No-Melt Ice Cream from the Wizarding World. We suggest you grab a cup of coffee from the TODAY Cafe and give this beautiful little cake a try on your next visit to Universal Orlando Resort.