We decided to stop into Green Eggs and Ham in Seuss Landing today for a quick lunch. Buffalo chicken tots sound like the perfect way to satisfy our hunger, so we stepped right up to the giant Green Eggs and Ham building and placed our order.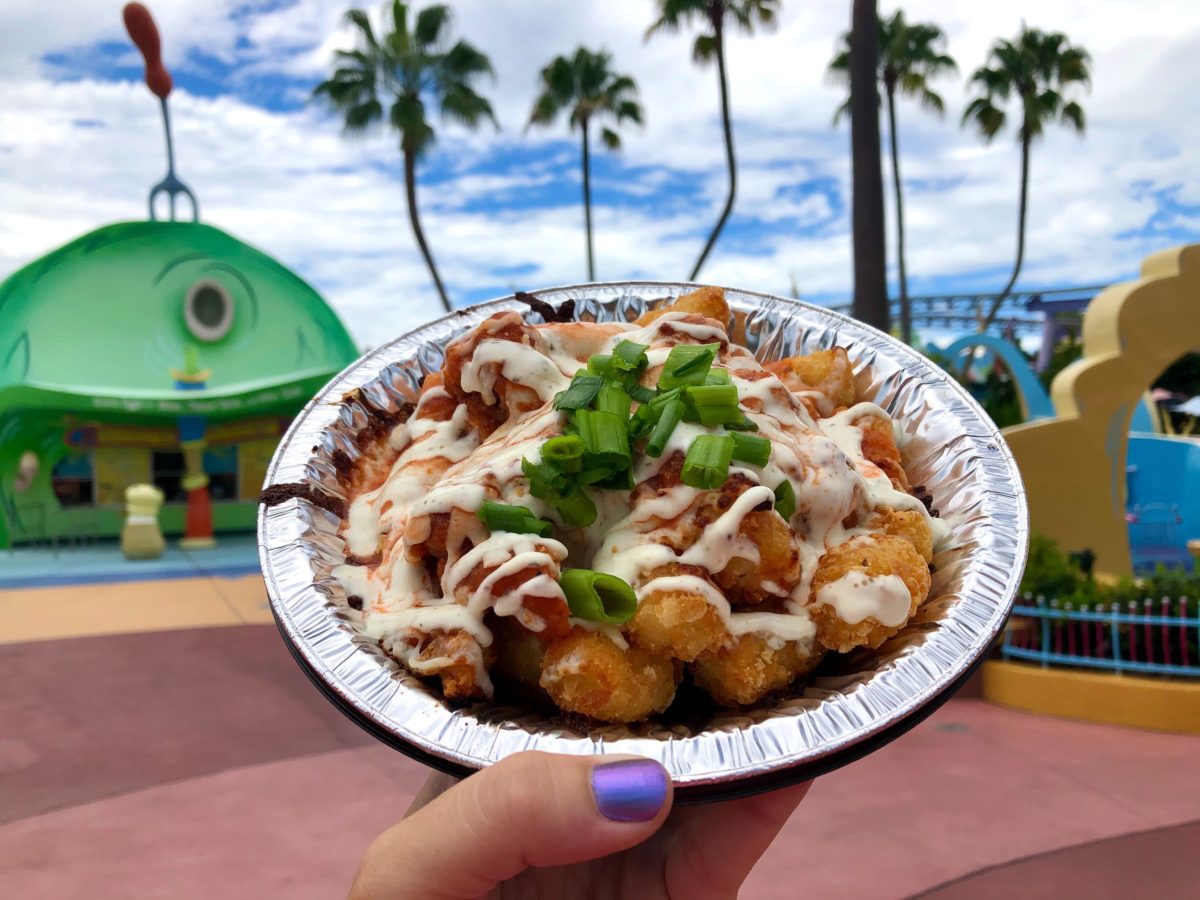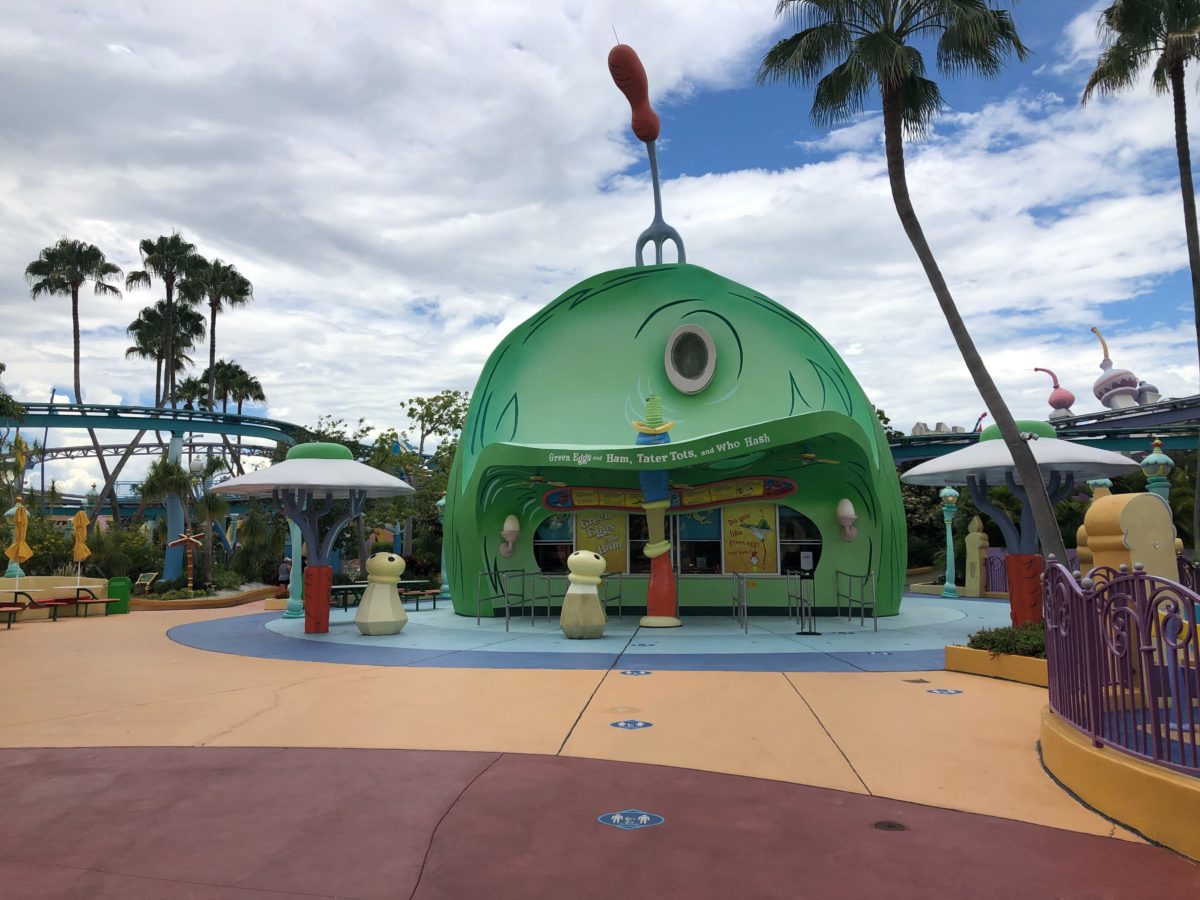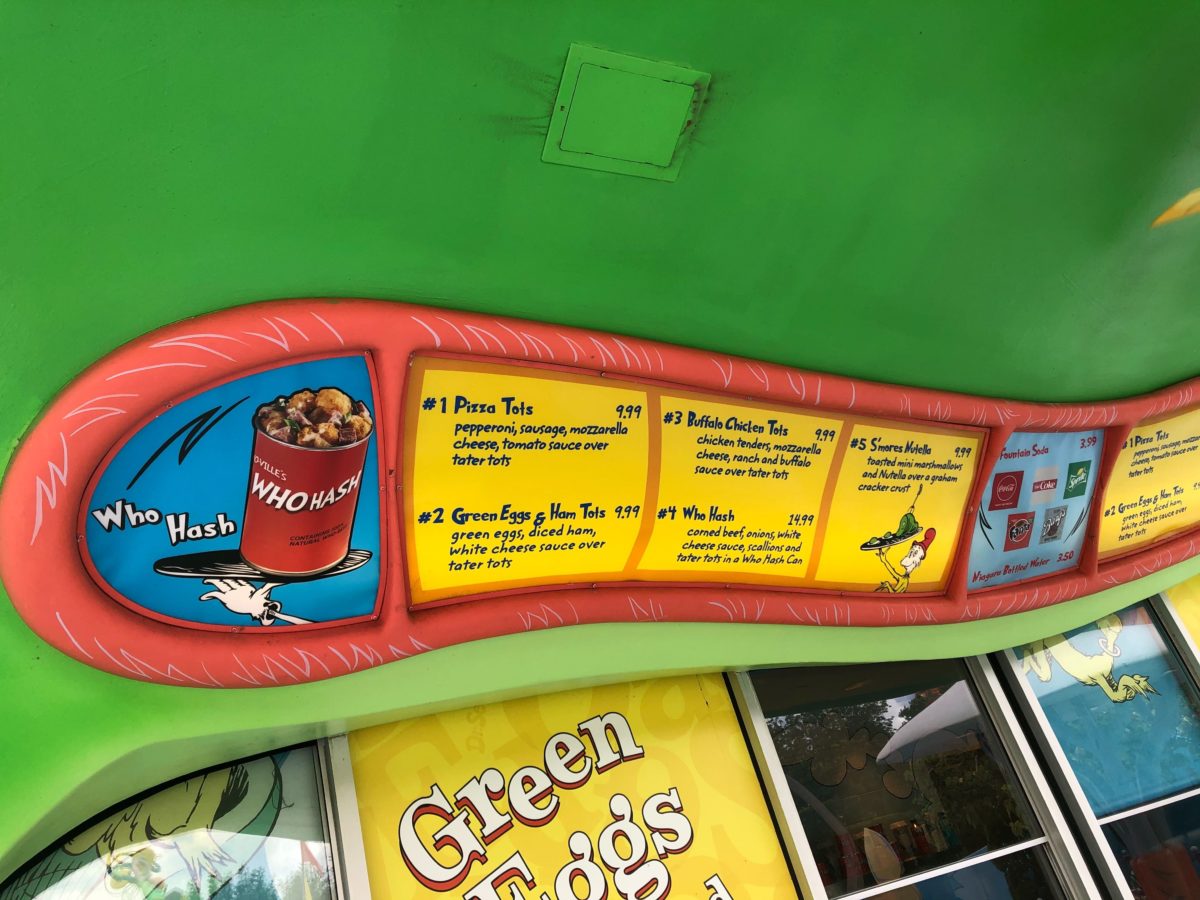 The menu describes this dish as chicken tenders, mozzarella cheese, ranch and buffalo sauce over tater tots for $9.99.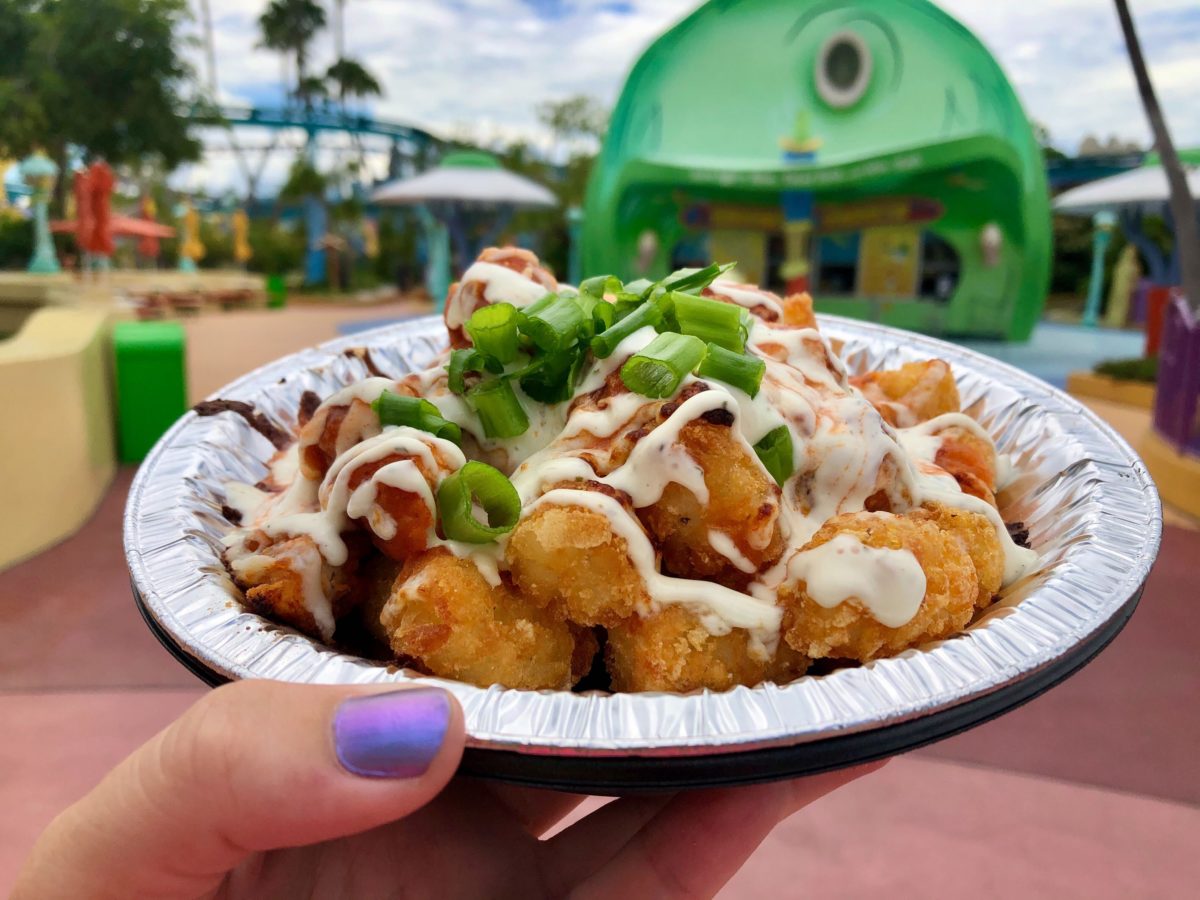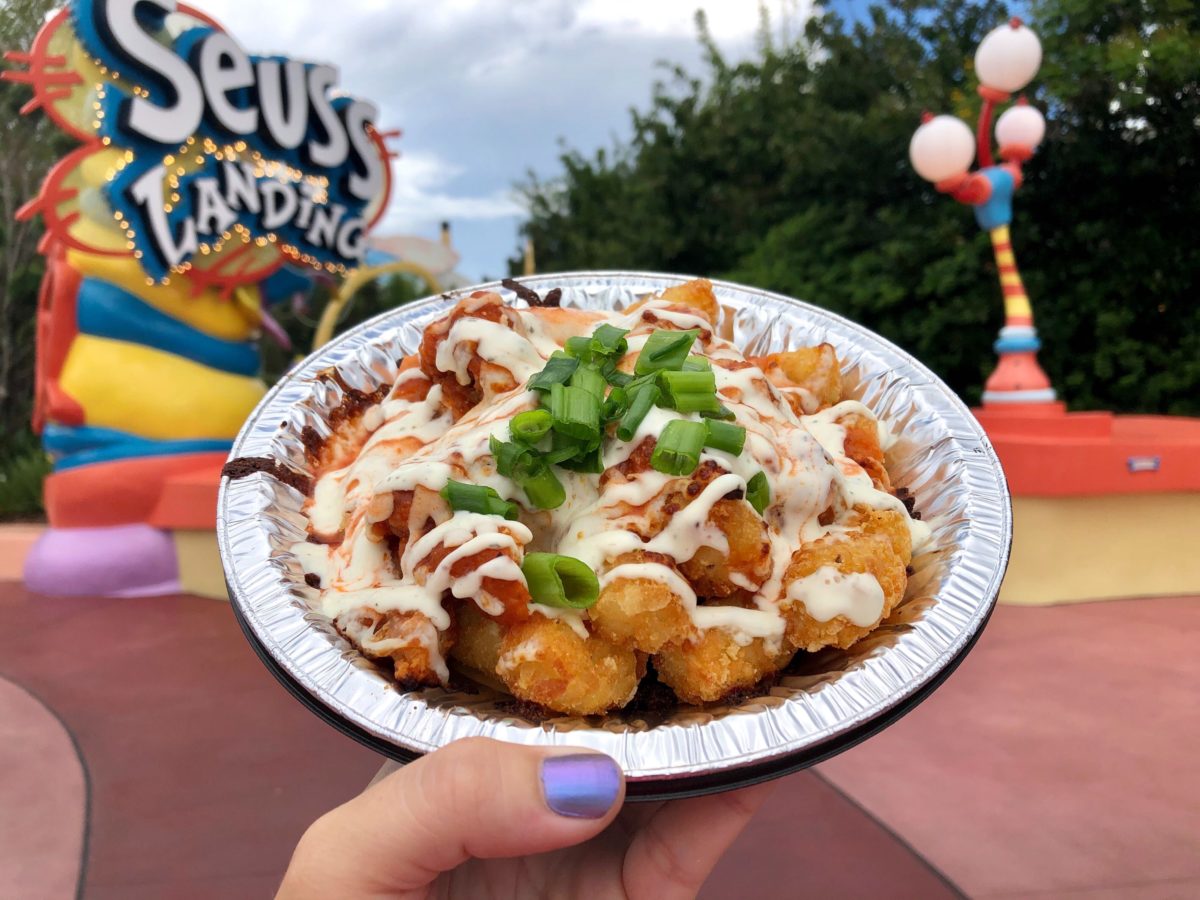 These look amazing, with crispy tater tots sticking out around the edges under a pile of toppings. There's plenty of ranch dressing, which is always a bonus. It's interesting that they use ranch instead of Bleu cheese dressing, making this a little more palatable to guests.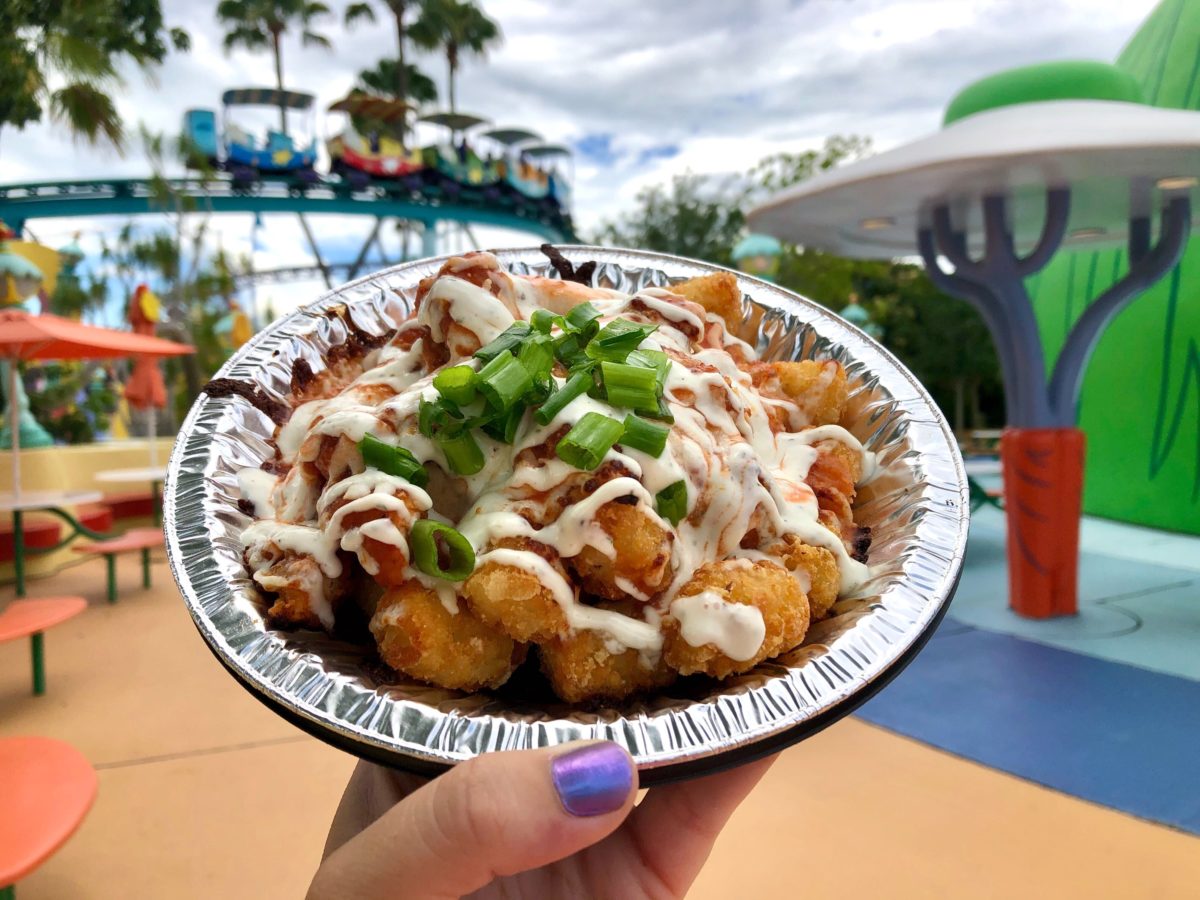 Chicken tenders are coated in a hot, zinger style sauce and then chopped up into pieces. At first glance, we didn't notice, but once we dug in, we were surprised by how much chicken was actually packed into this bowl. Not only is this delicious, but it's also a great value for a hearty meal.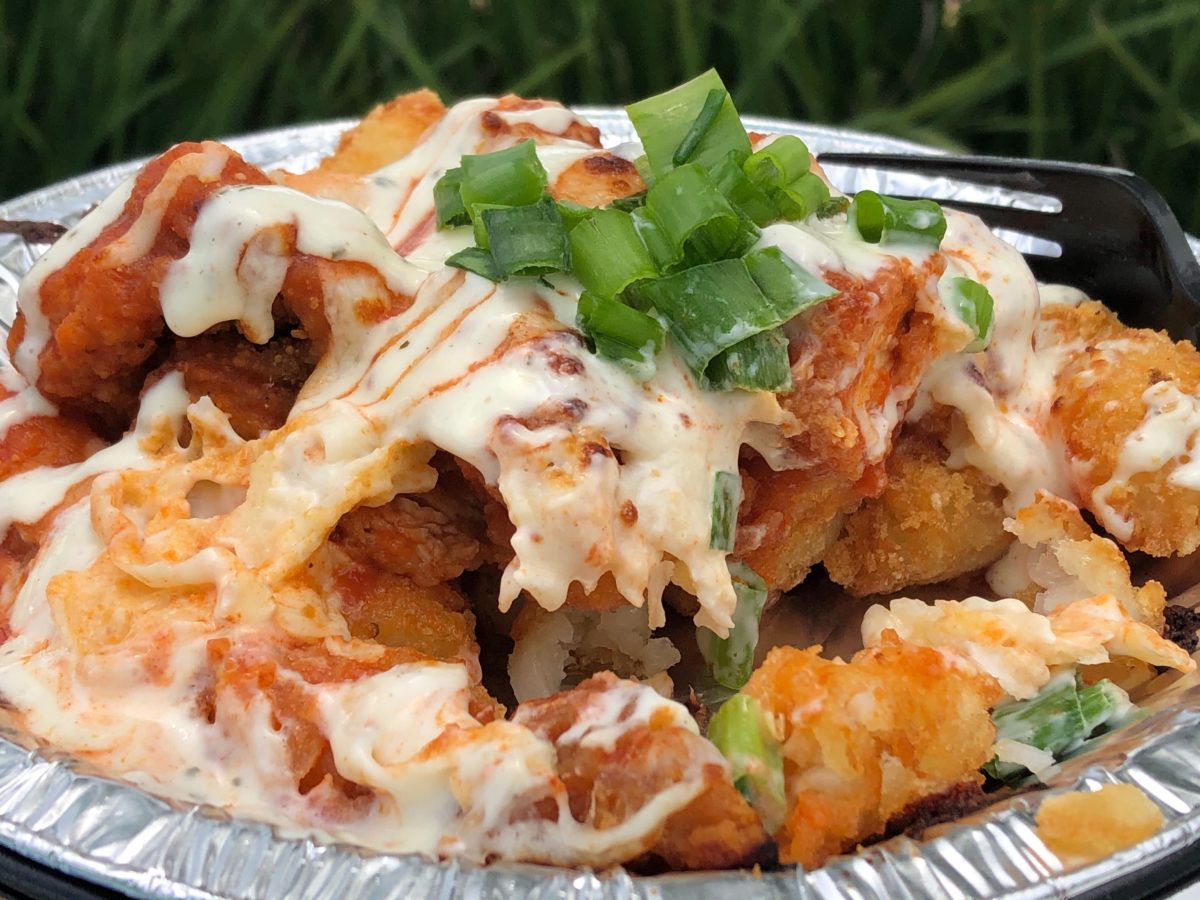 The zinger sauce from the chicken started to soak into the tater tots, giving the entire meal the perfect punch of heat with each bite. The ranch adds a creamy, cool flavor to the chicken and tots, too. It's hard to tell by looking at it, but there's also some mozzarella cheese mixed in that compliments the entire dish.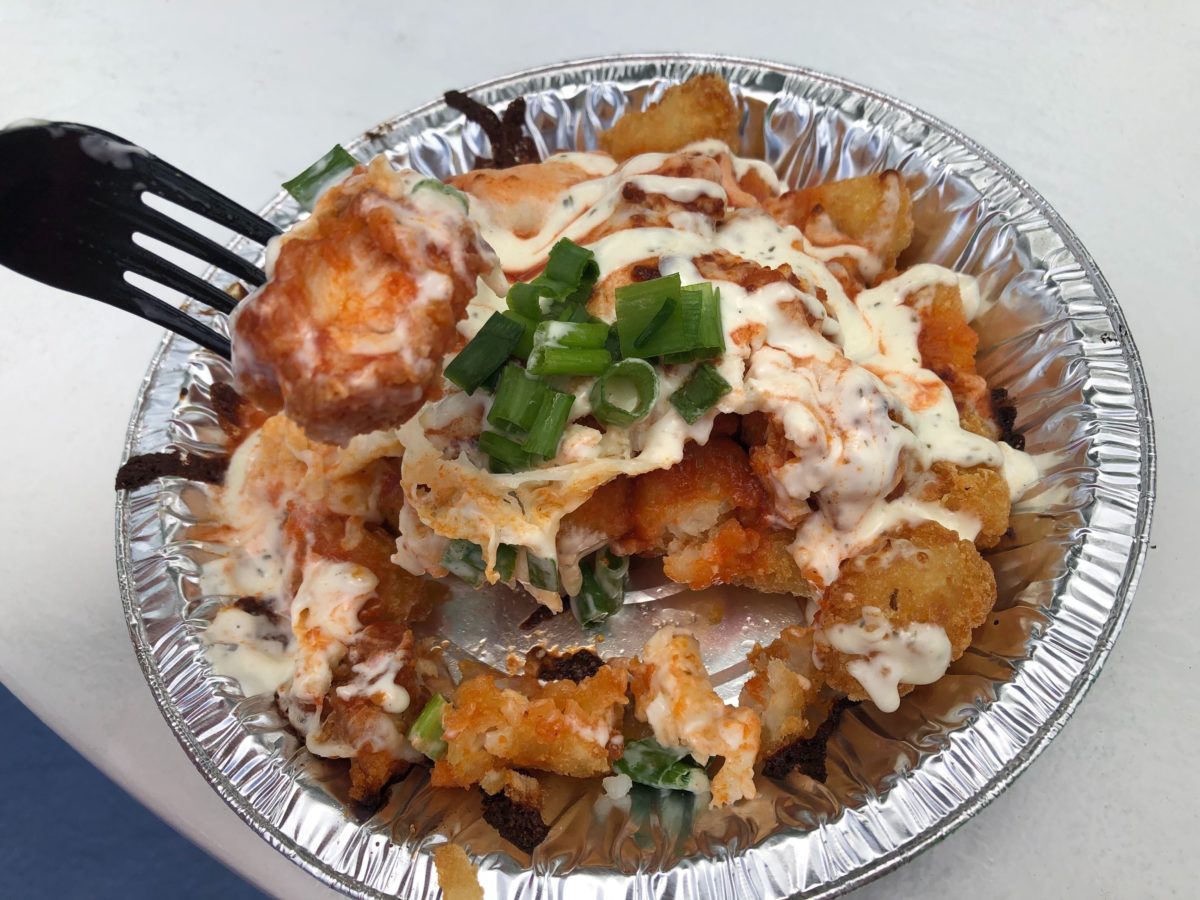 This is the perfect combination of chicken fingers and tots, but someone cuts them up for you and saves you the trouble of dipping them. Just grab a fork and dig in!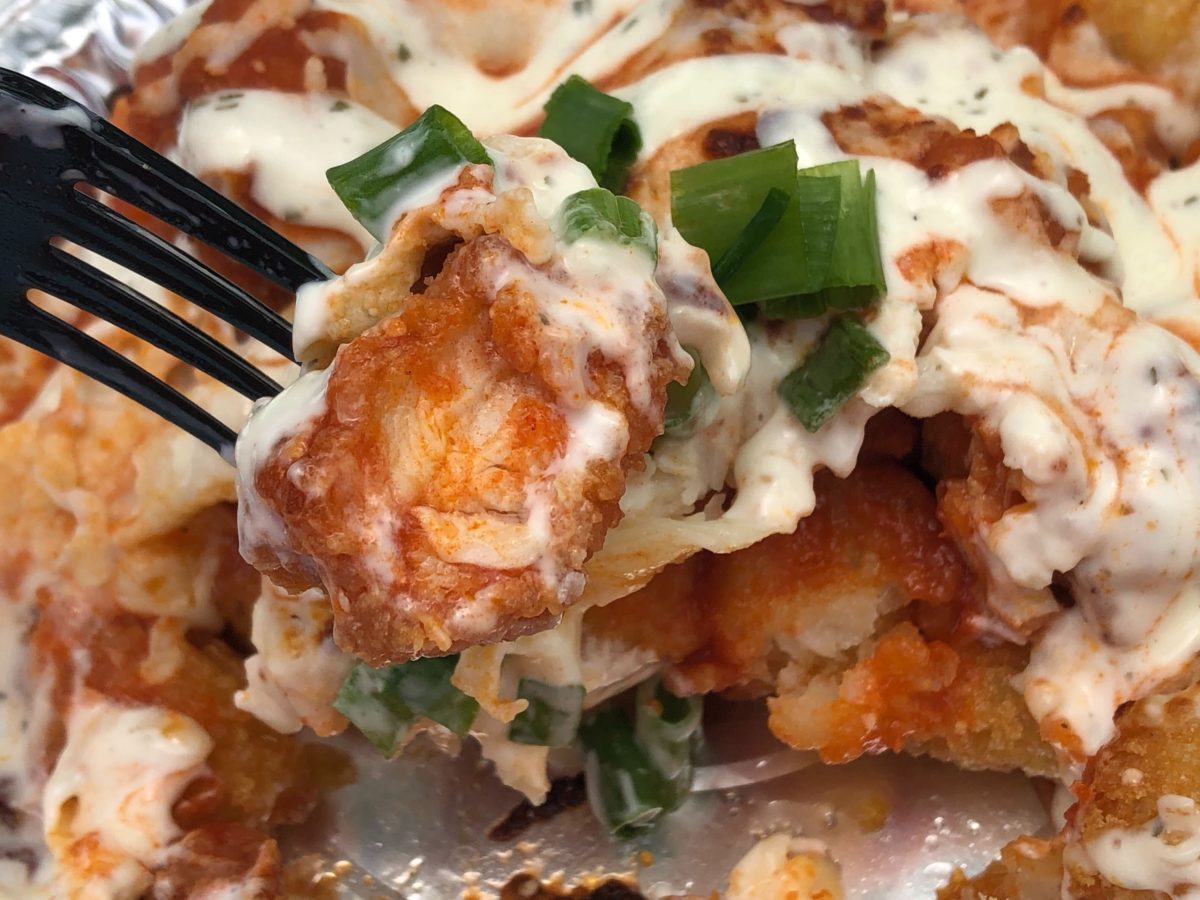 We might just be obsessed with these buffalo chicken tots now. While they aren't served in a can, they don't need a souvenir to be memorable. If you're looking for a filling, delicious meal while visiting Islands of Adventure, be sure to stop into Green Eggs and Ham in Seuss Landing!