Following this week's announcement that guests must wear their face masks unless socially distanced to eat and drink, new signage has been erected at Universal's Islands of Adventure, and throughout Universal Orlando Resort as a whole.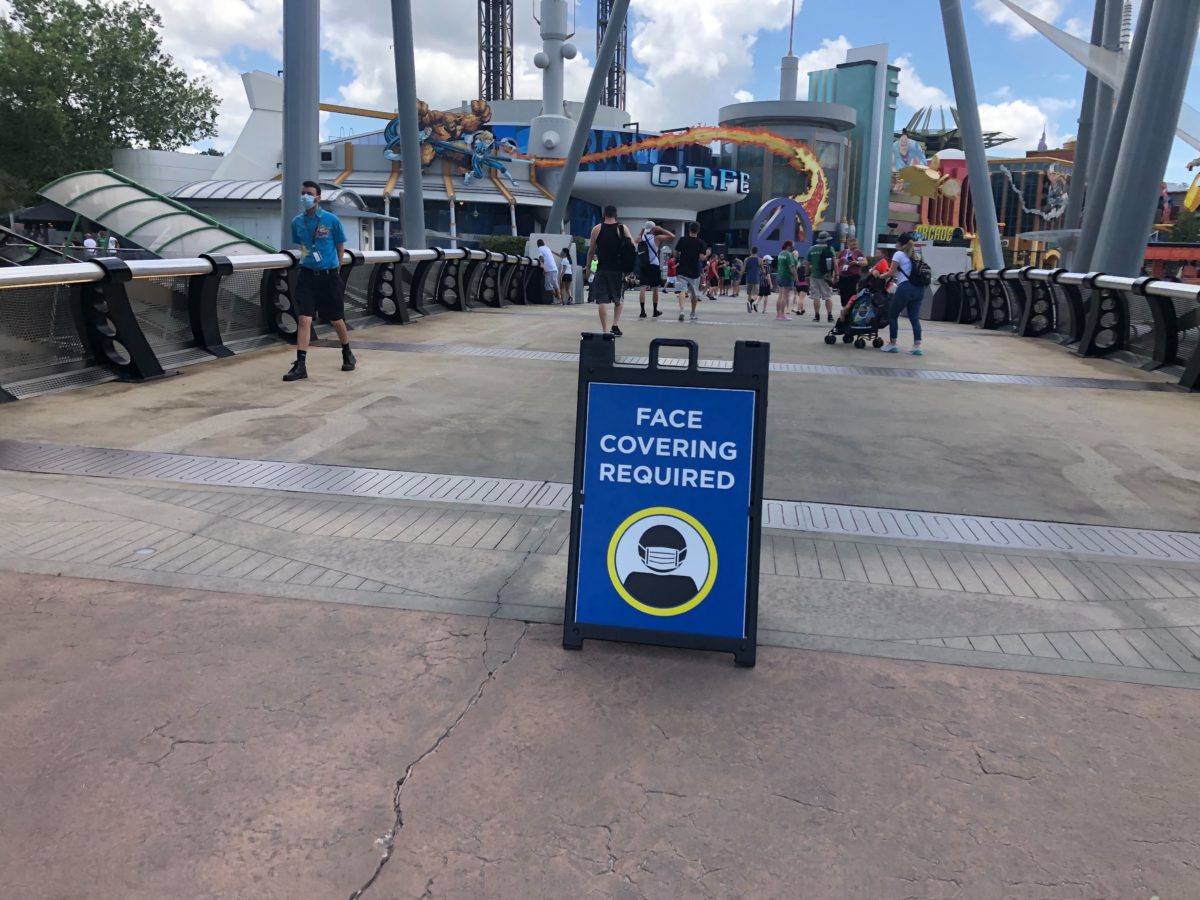 We spotted the new A-frame sign on the bridge between Port of Entry and Marvel Super Hero Island.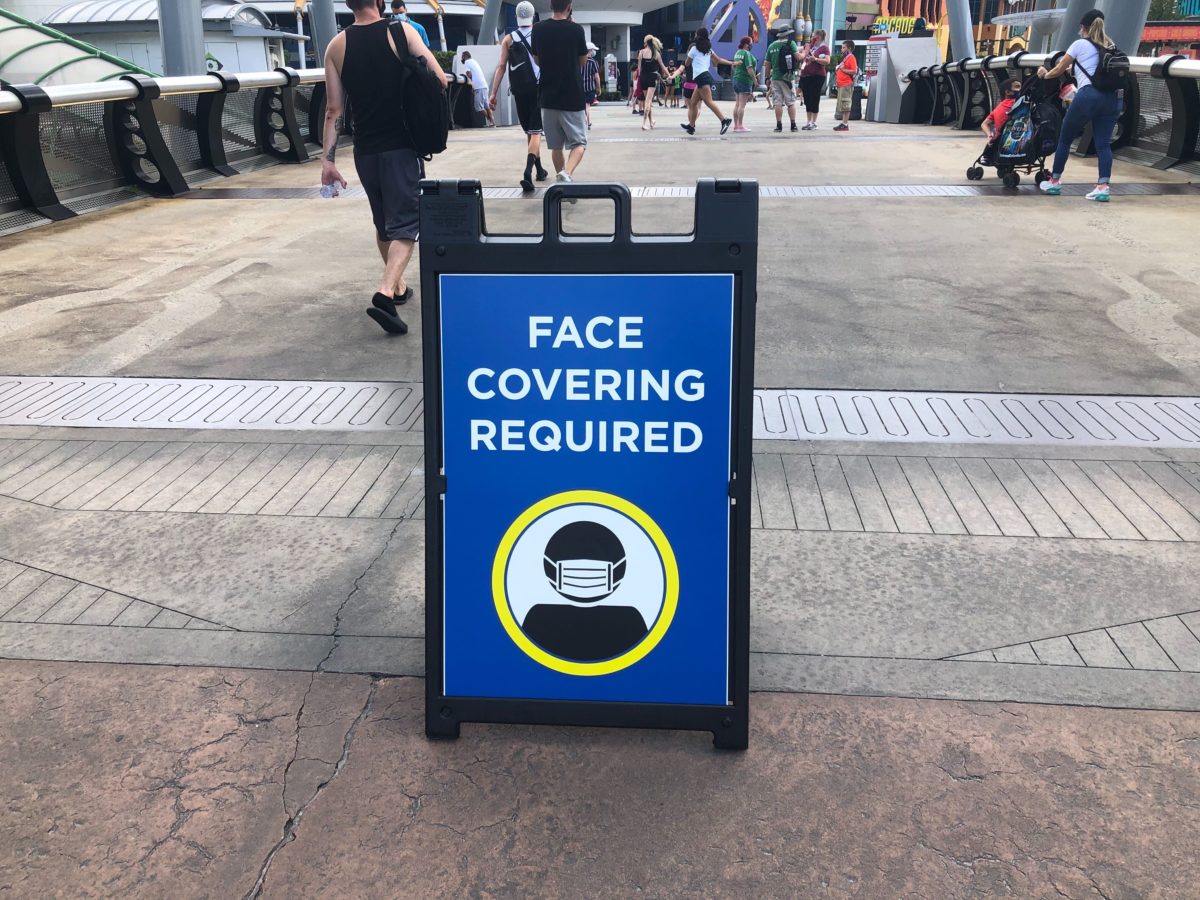 While it doesn't go into the details of the new policy, it does state that face masks are required in this area.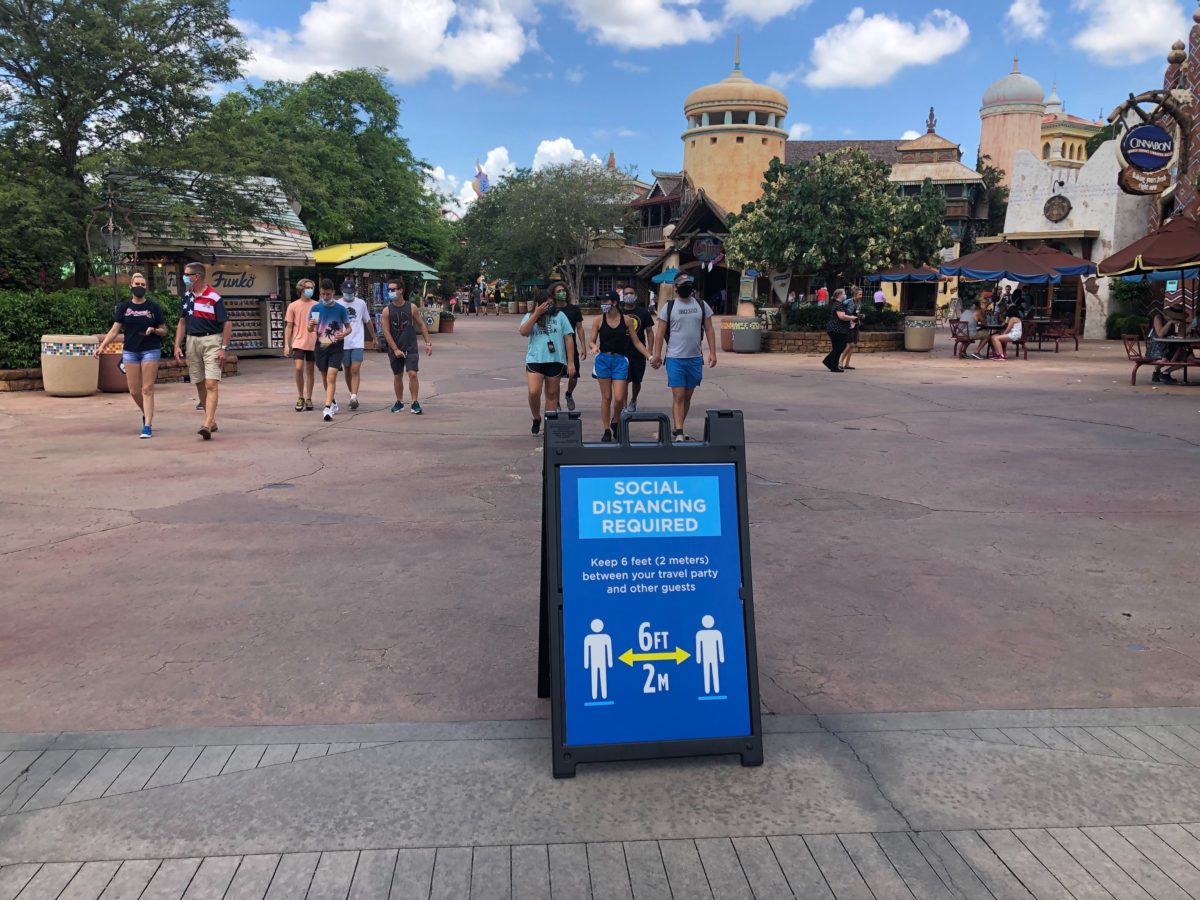 The opposite side serves as a reminder that parties must keep at least six feet (or two meters) between other guests.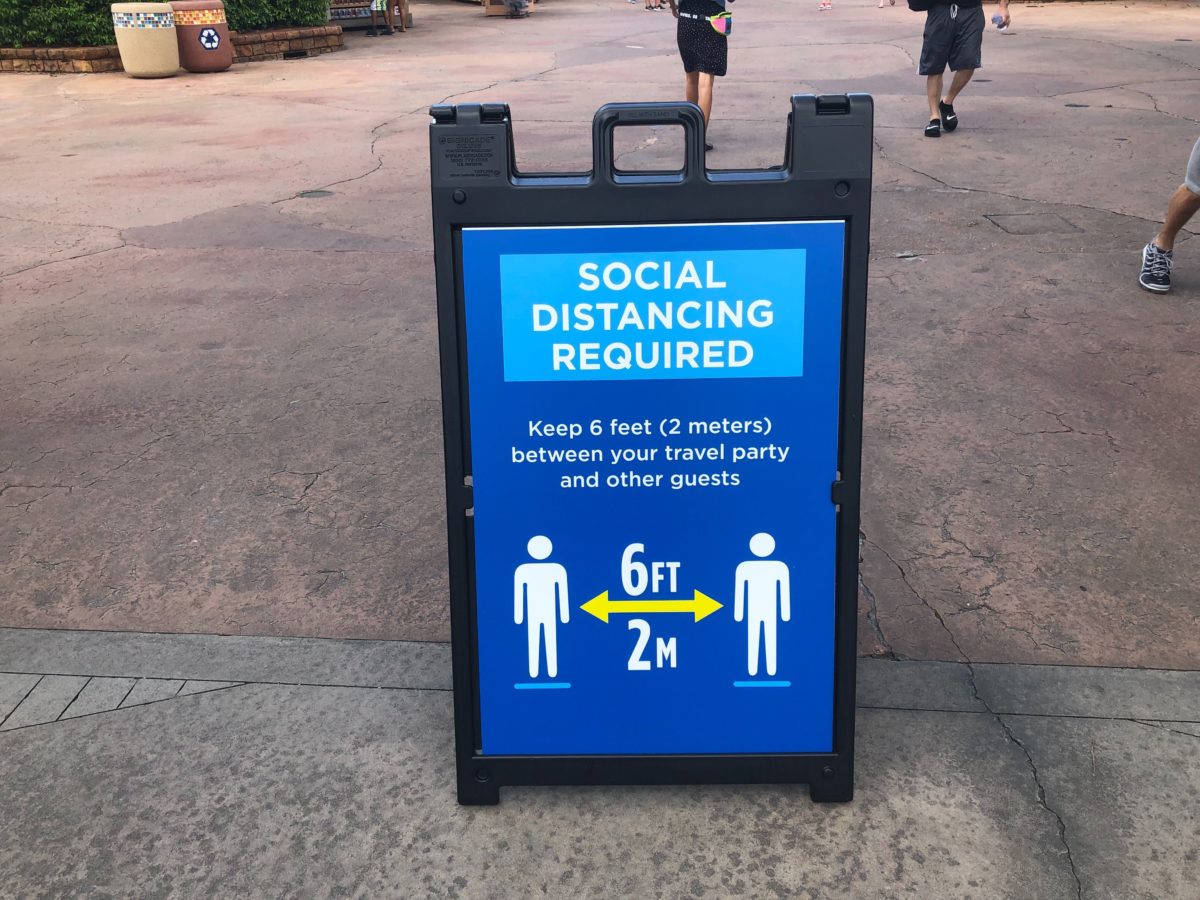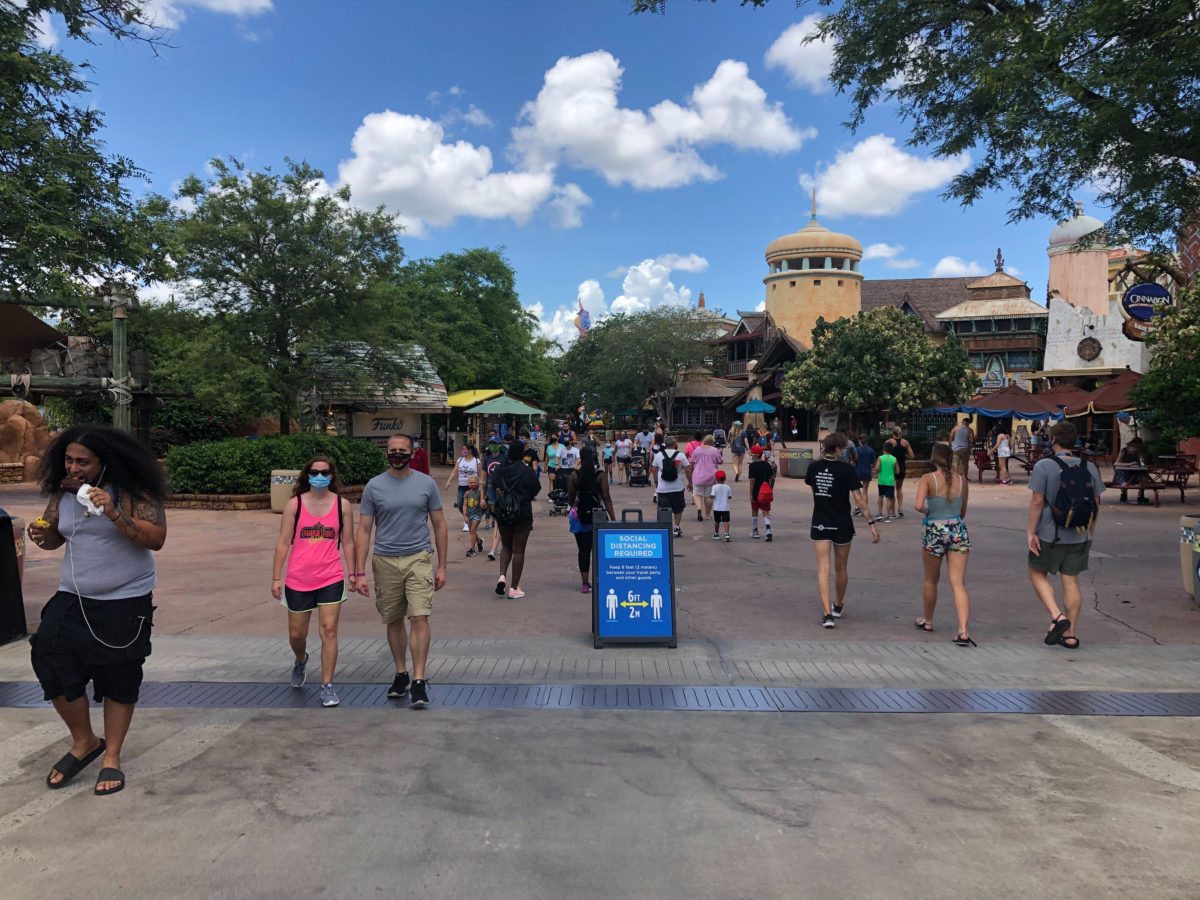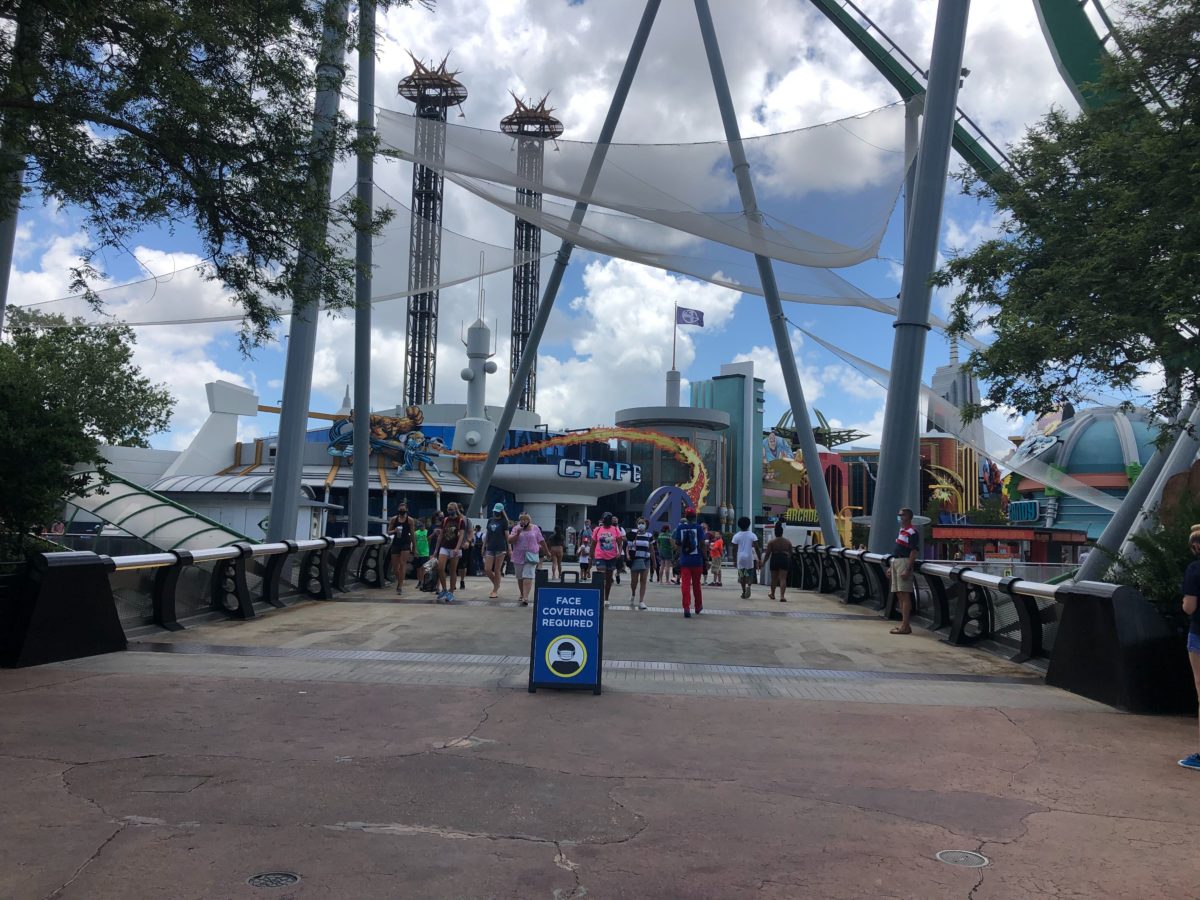 Universal Orlando modified their policy after guests were found taking advantage of a loophole in the mask requirement, where they could walk around with their masks off while eating and/or drinking. The change removes this loophole, and guests are now required to be socially distanced to eat or drink.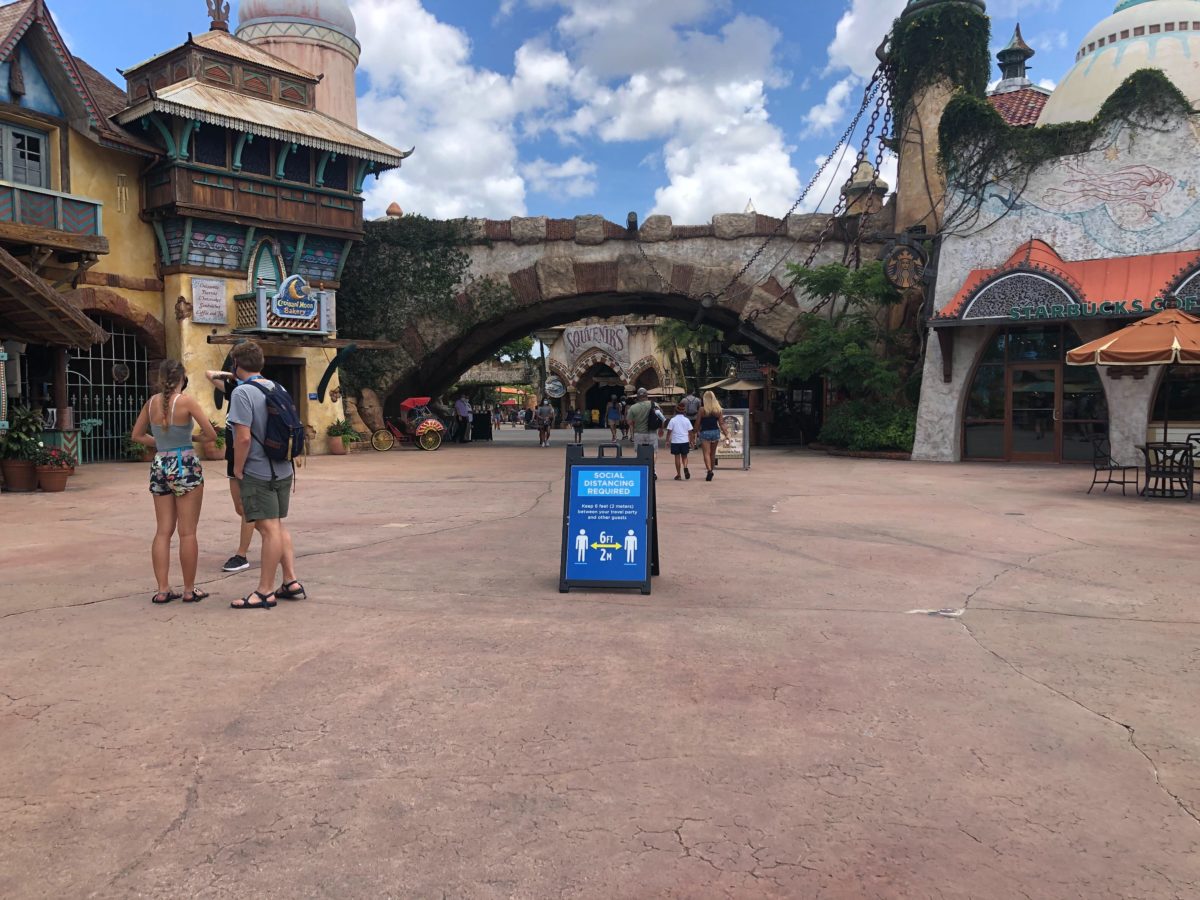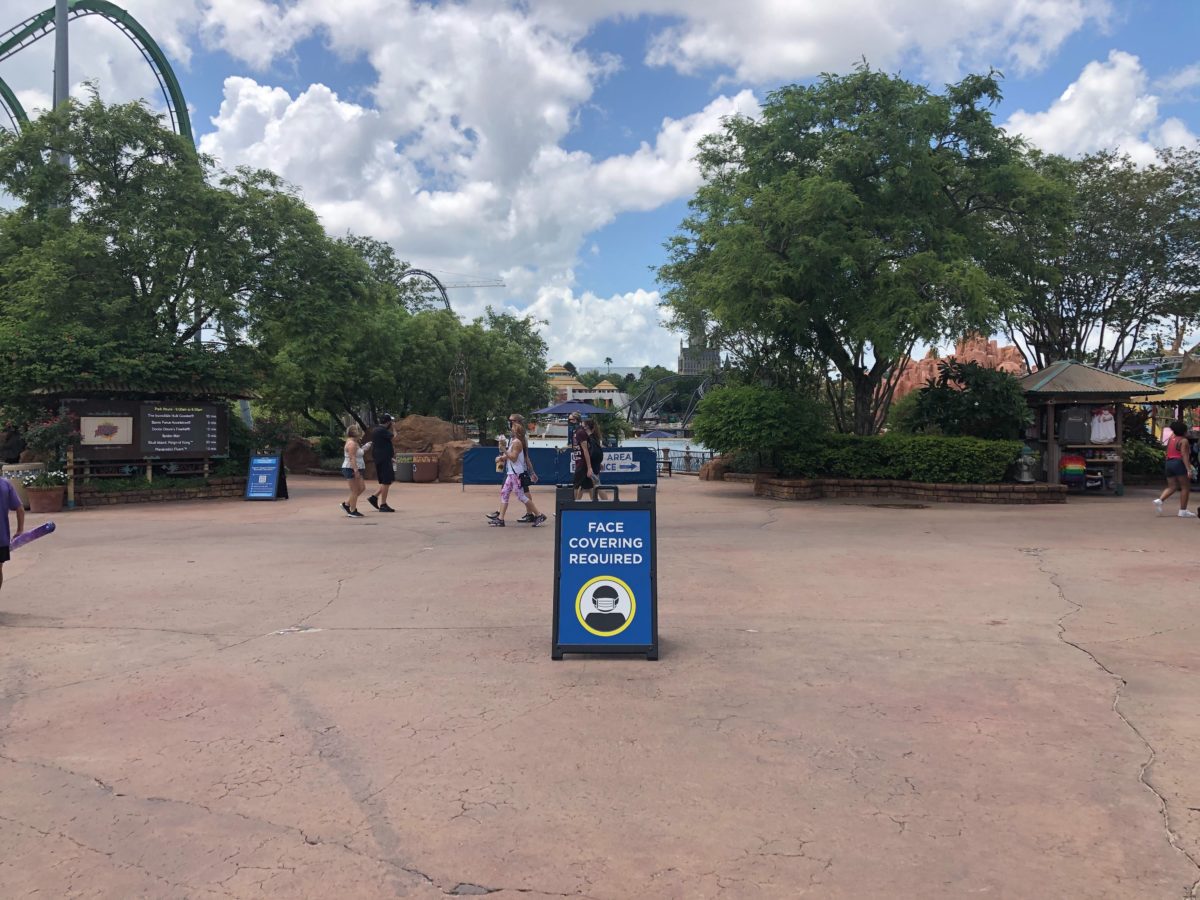 The update also restricted certain types of masks from being used, including:
Face coverings with exhalation valves
Face coverings that are not secured with ear loops or secured around your head
Face coverings that include mesh material or holes of any kind
Costume masks or veils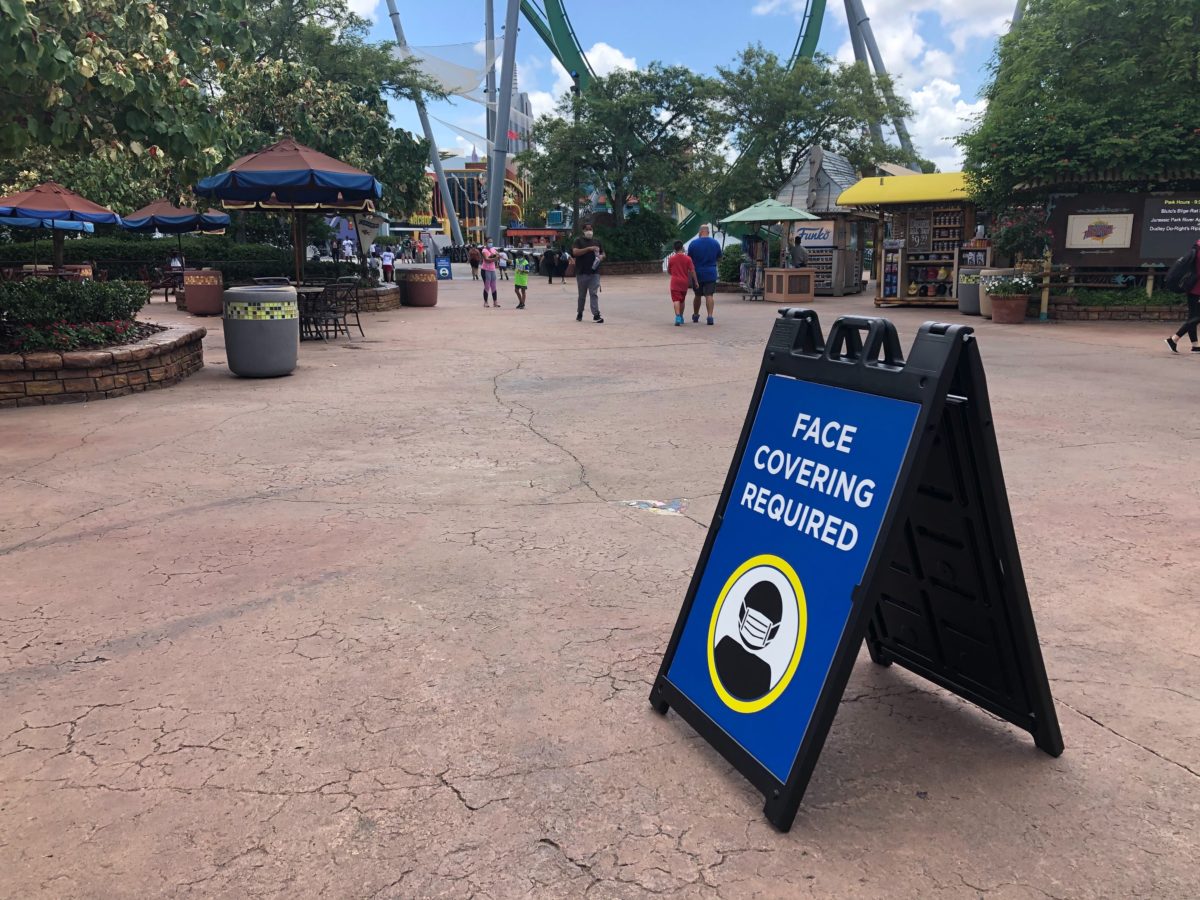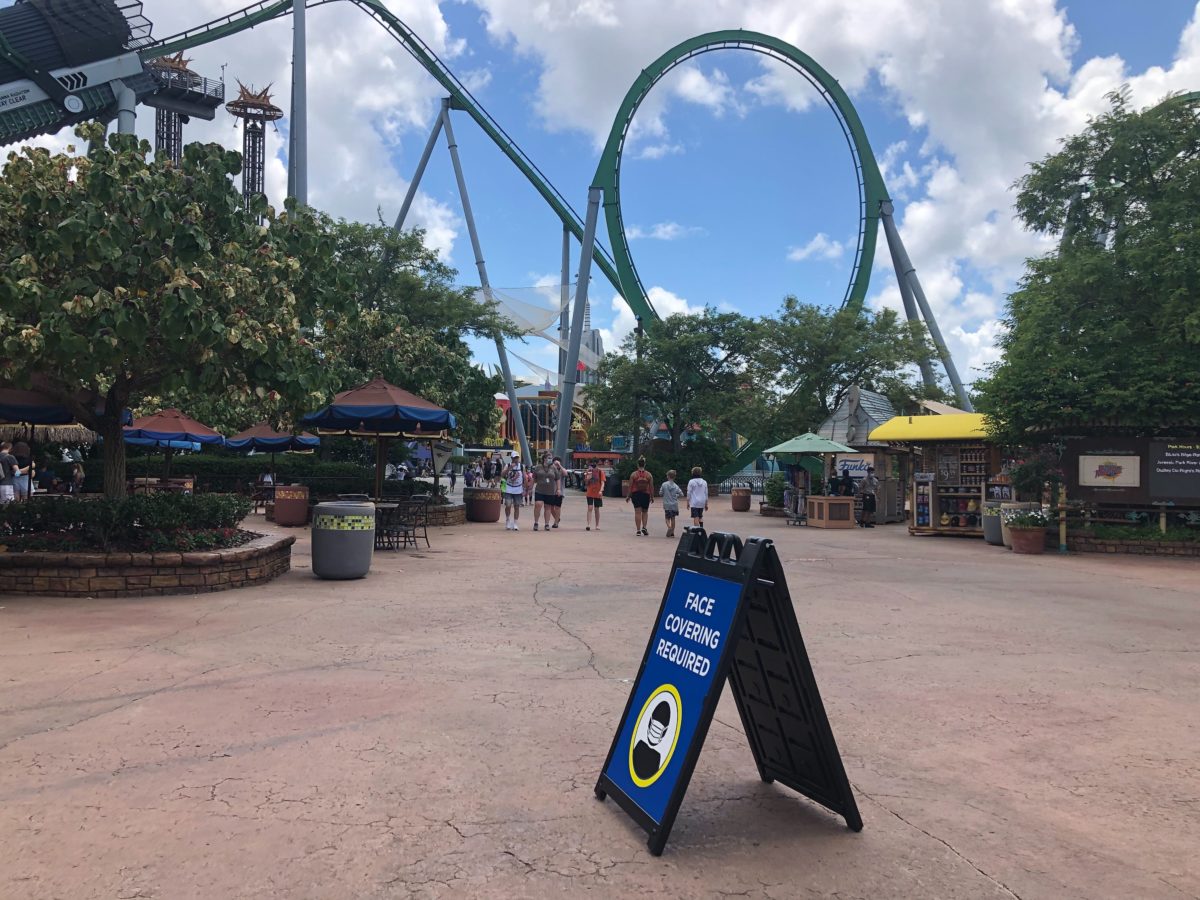 As a reminder, Team Members are doing their best to keep both guests and employees safe inside the theme parks throughout the pandemic. If you are stopped or told to put your face mask on, be a model guest and follow the rules. If you're needing some "mask-free" time, head to a nearby designated U•Rest Area.