As construction continues on the newest addition to Jurassic Park at Islands of Adventure, we've been keeping an eye out for any changes. As we check in on the latest updates to "Velocicoaster", we can see some new additions to the show buildings as well as more details added to the rock structure.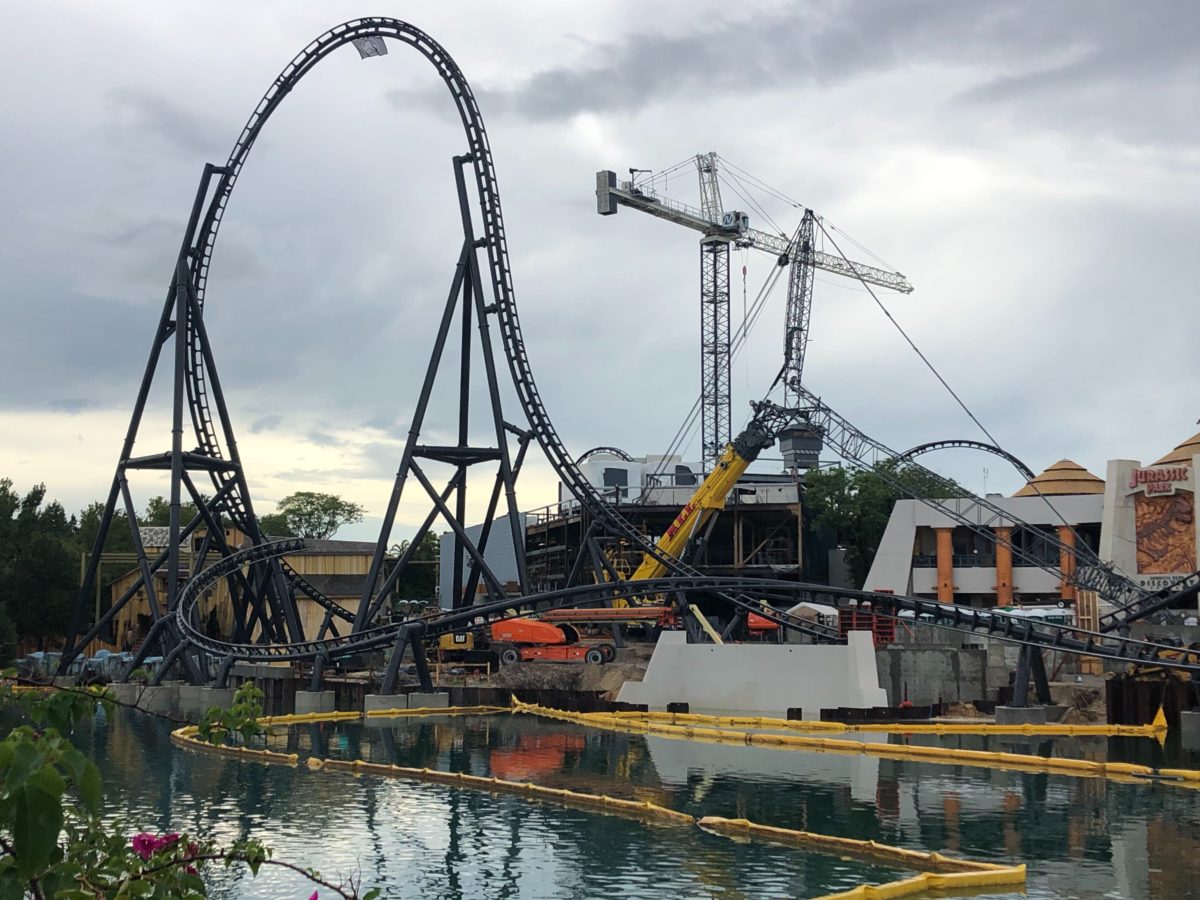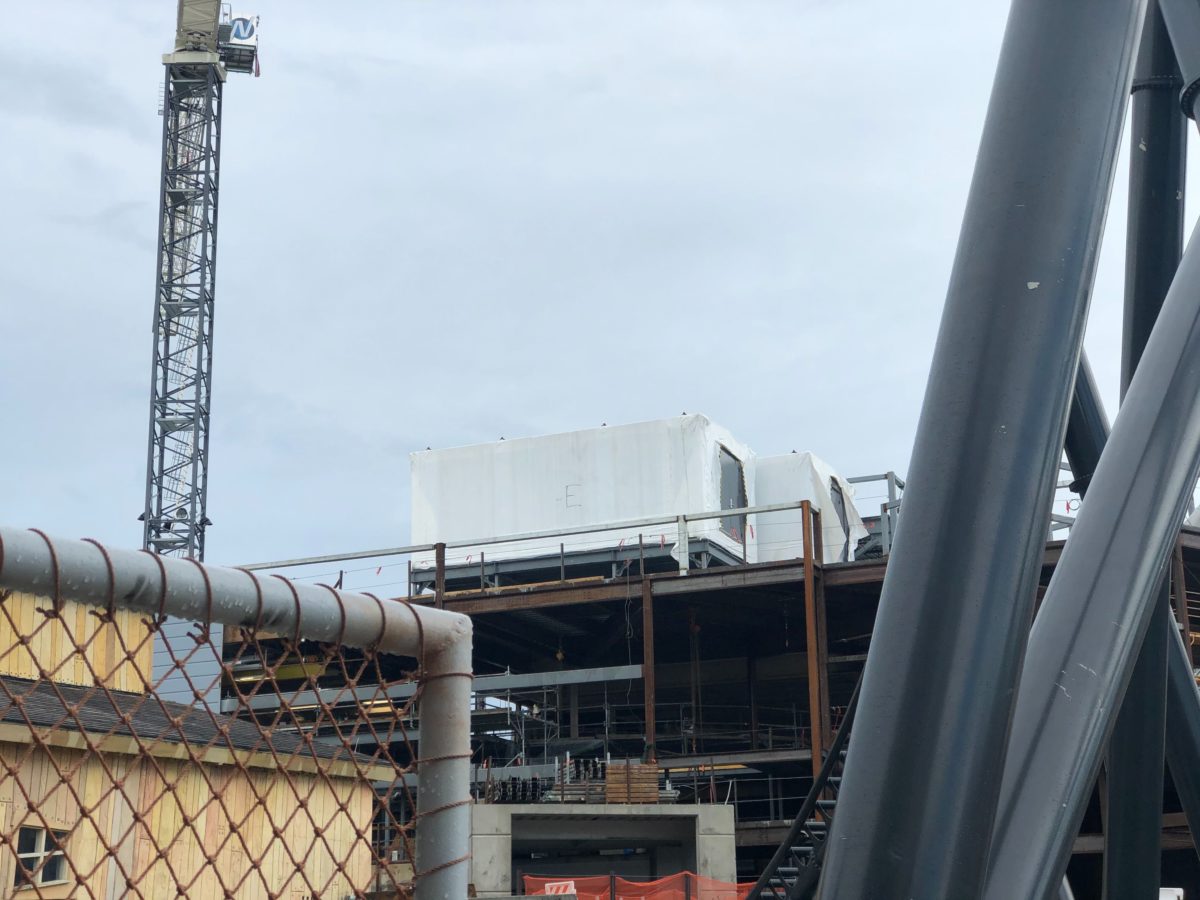 Two rectangular structures have been added along the top of the show building near the lagoon.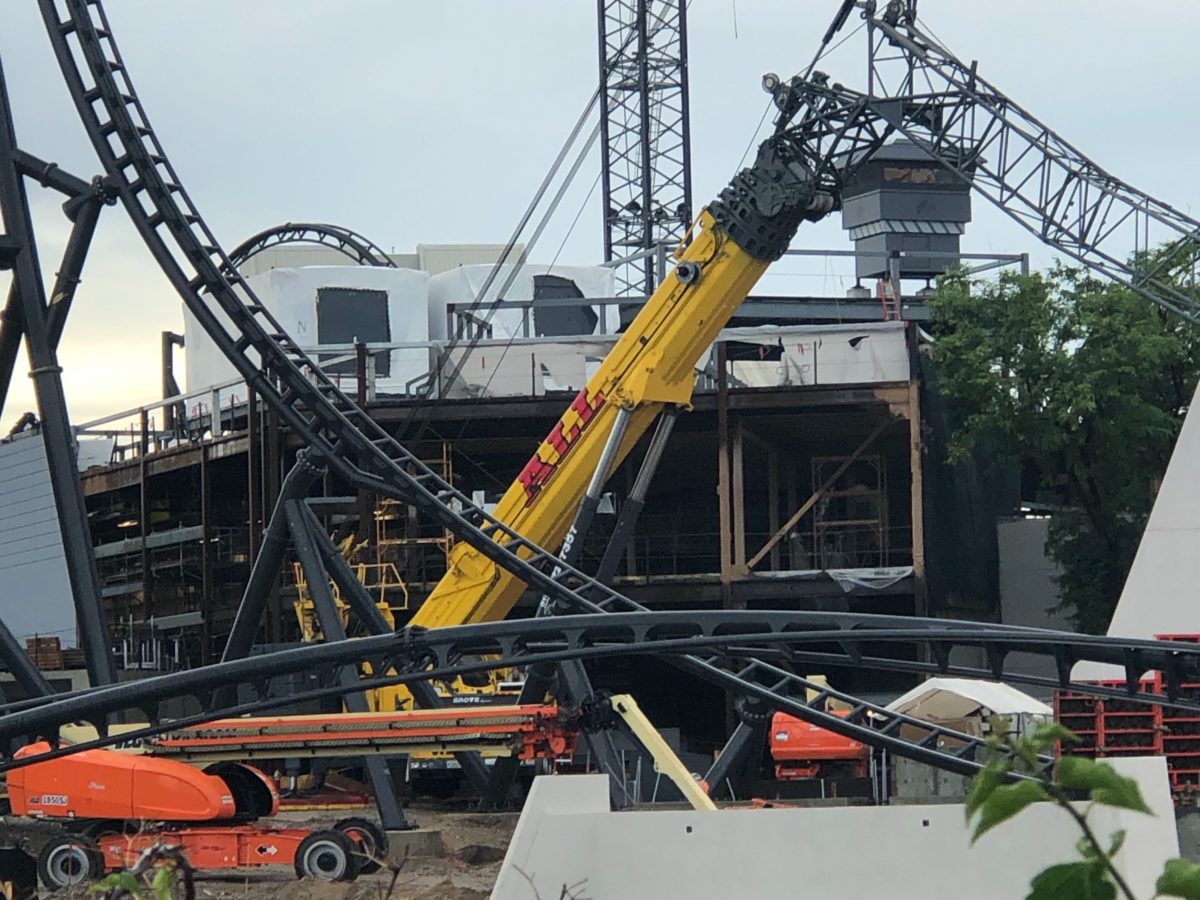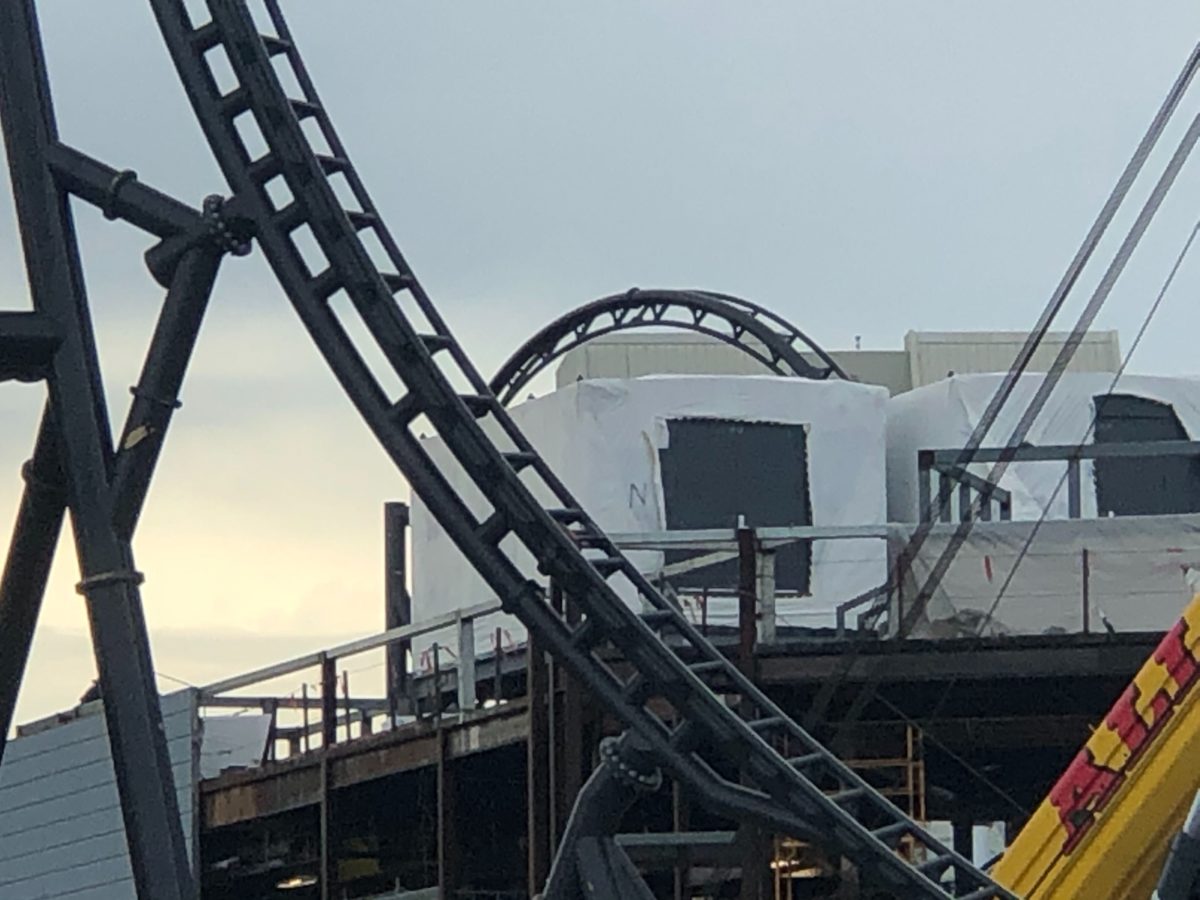 They're partially wrapped in what appears to be a white plastic wrap, and we can even make out the letters "N" on one side and "E" on the other. We can assume that these are directional markings to indicate North and East.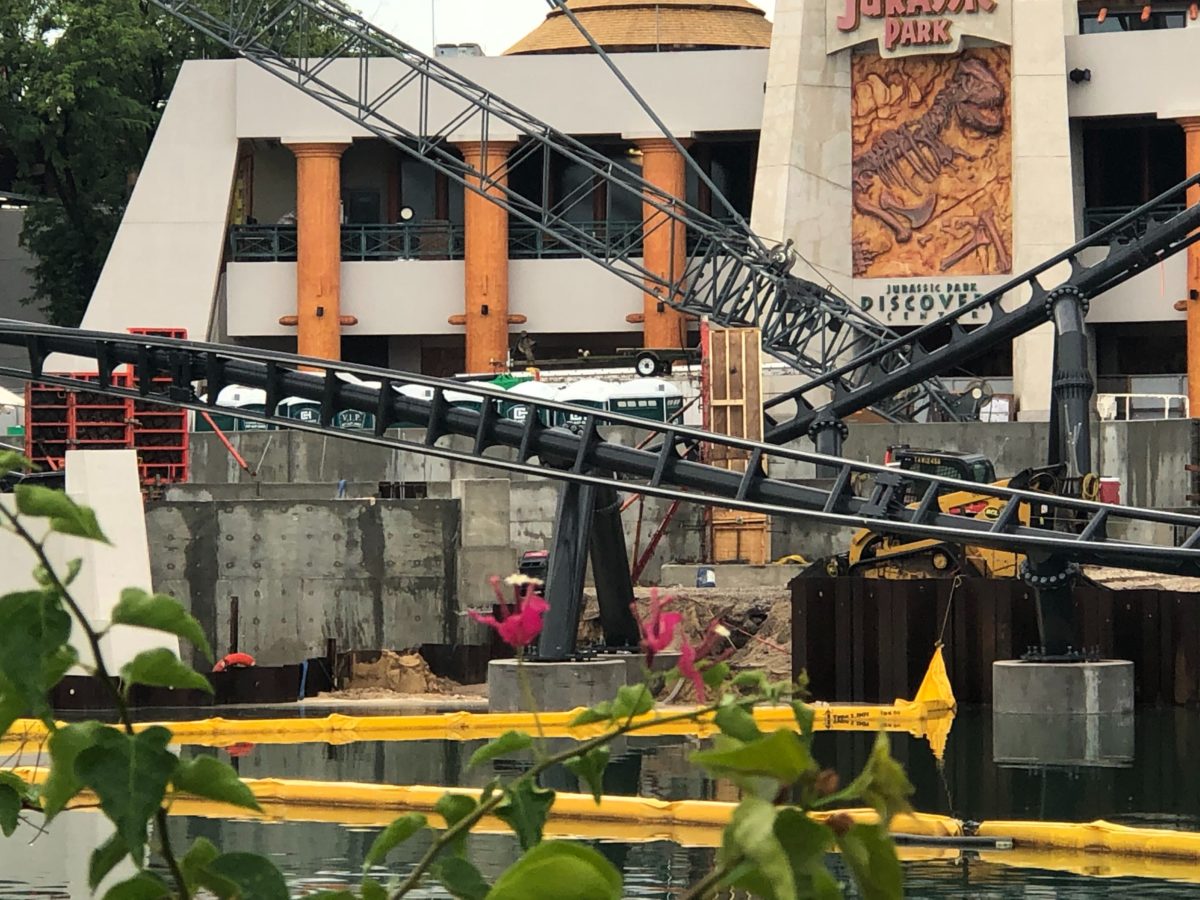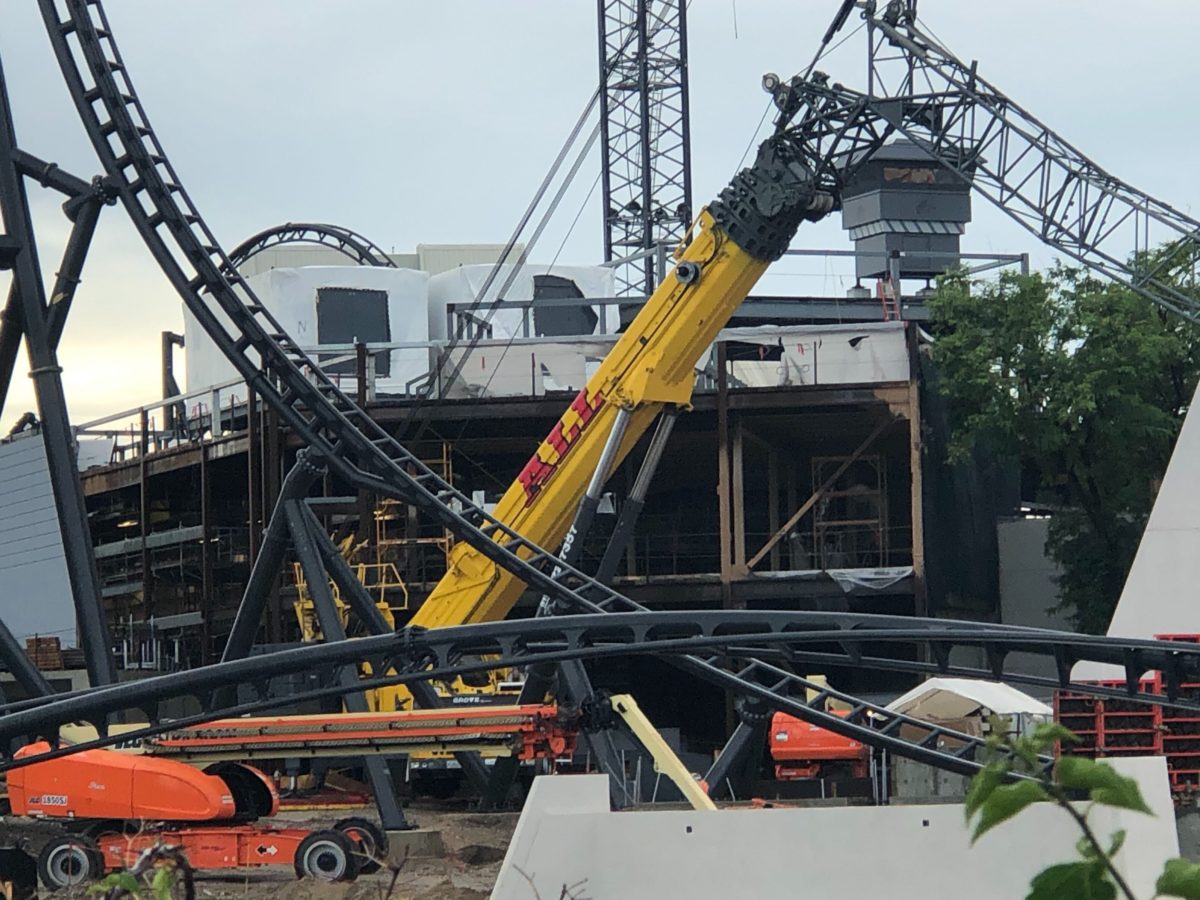 There seems to be a lot of activity taking place lately down near the lagoon area. We can see a lot of changes to the landscape already as the ground is leveled and adjusted to make room for the new coaster.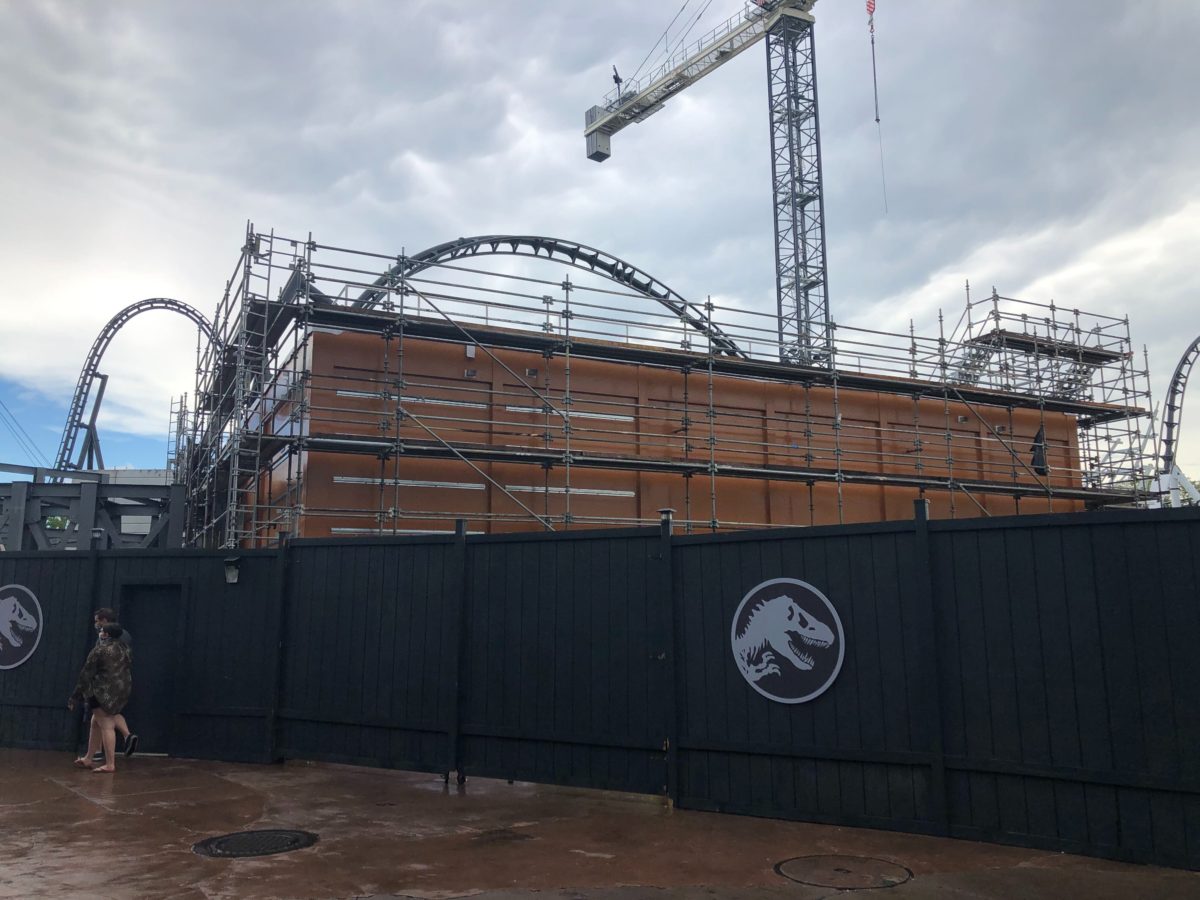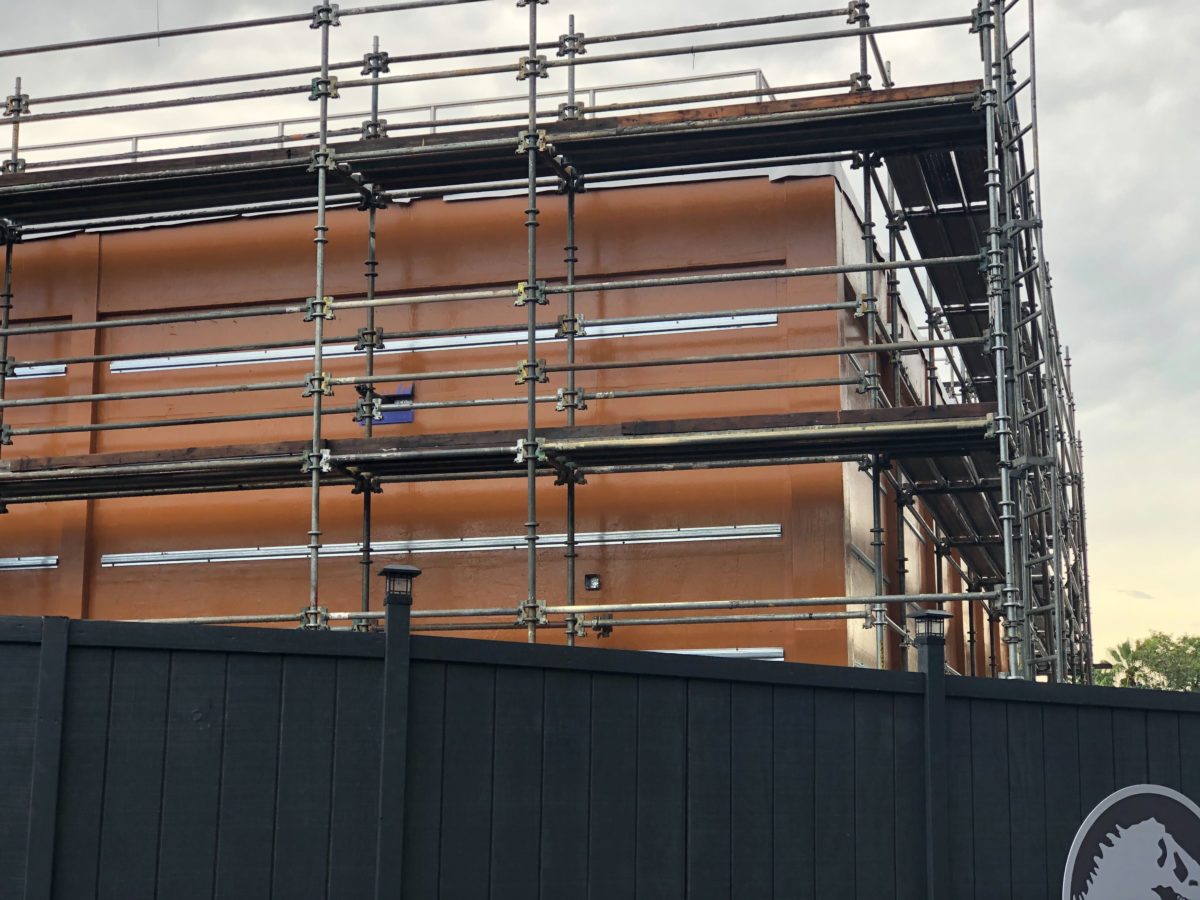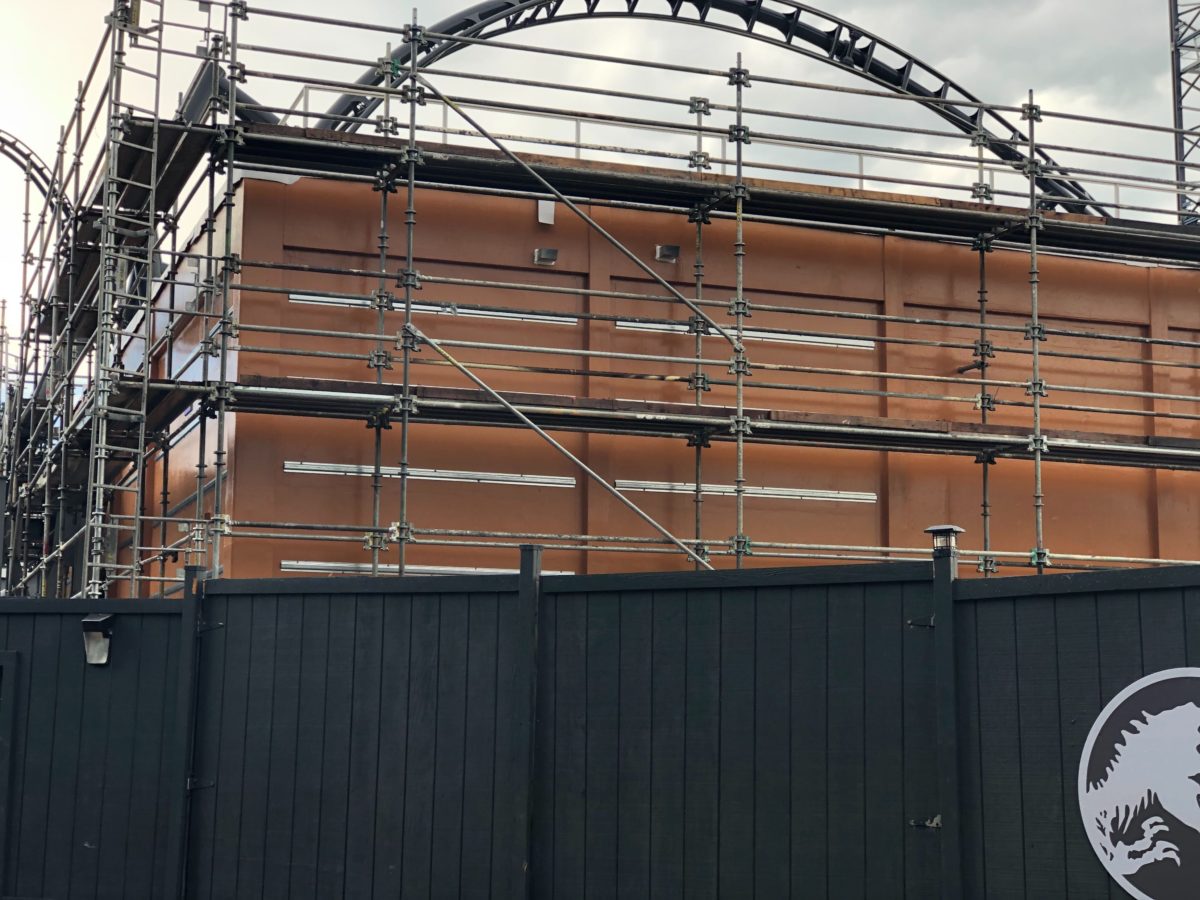 More of the show building has been enclosed in a brown, crate-like design. Strips of metal have been added to two sections of the brown building.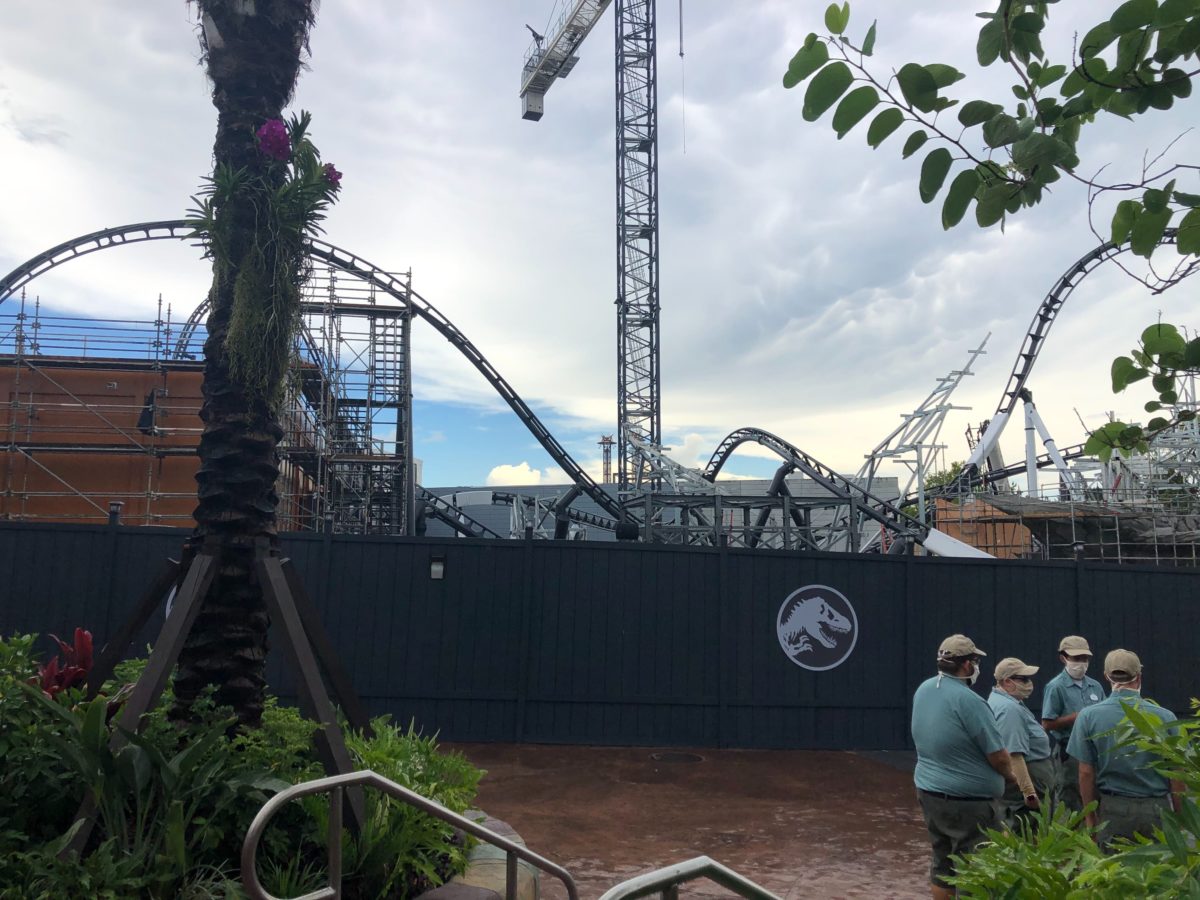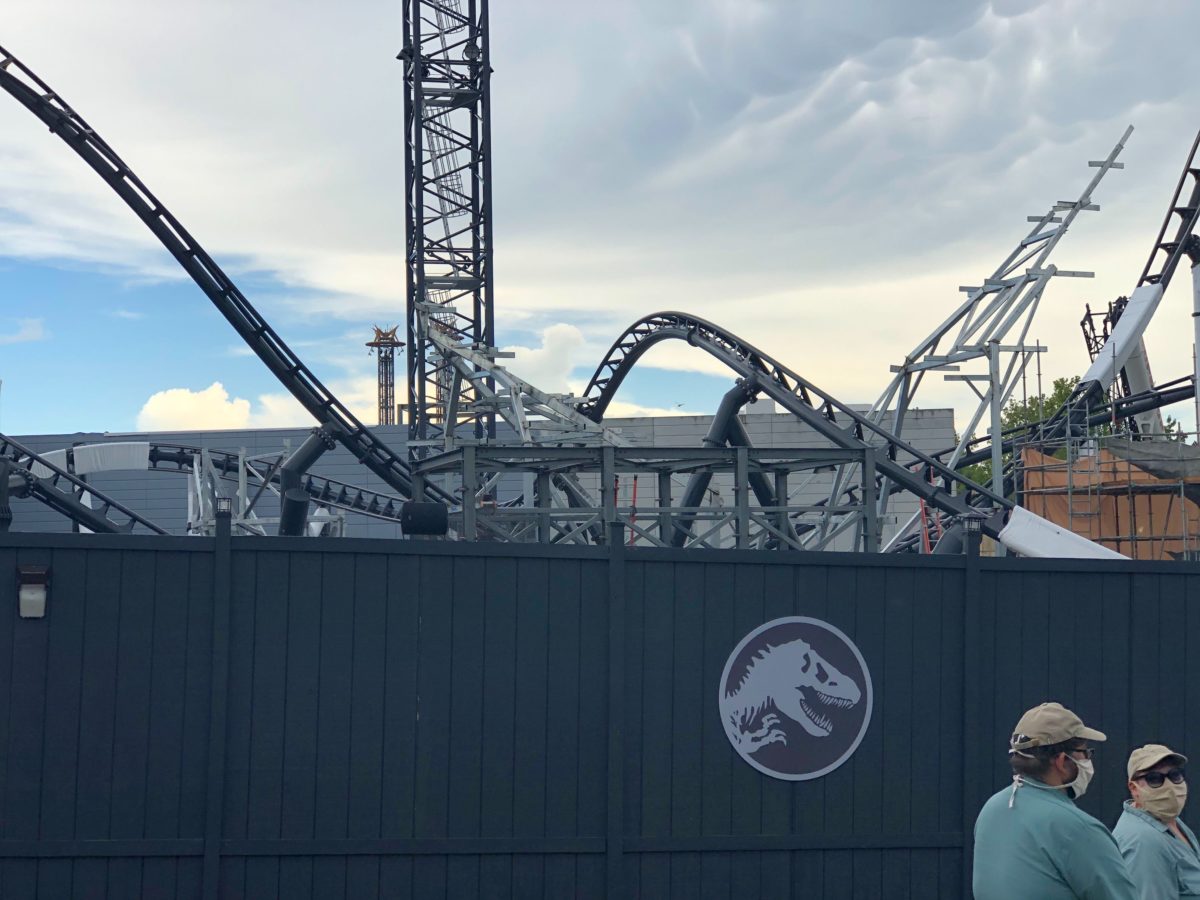 We can just see the top of a smaller structure between the rock work and the large, brown building.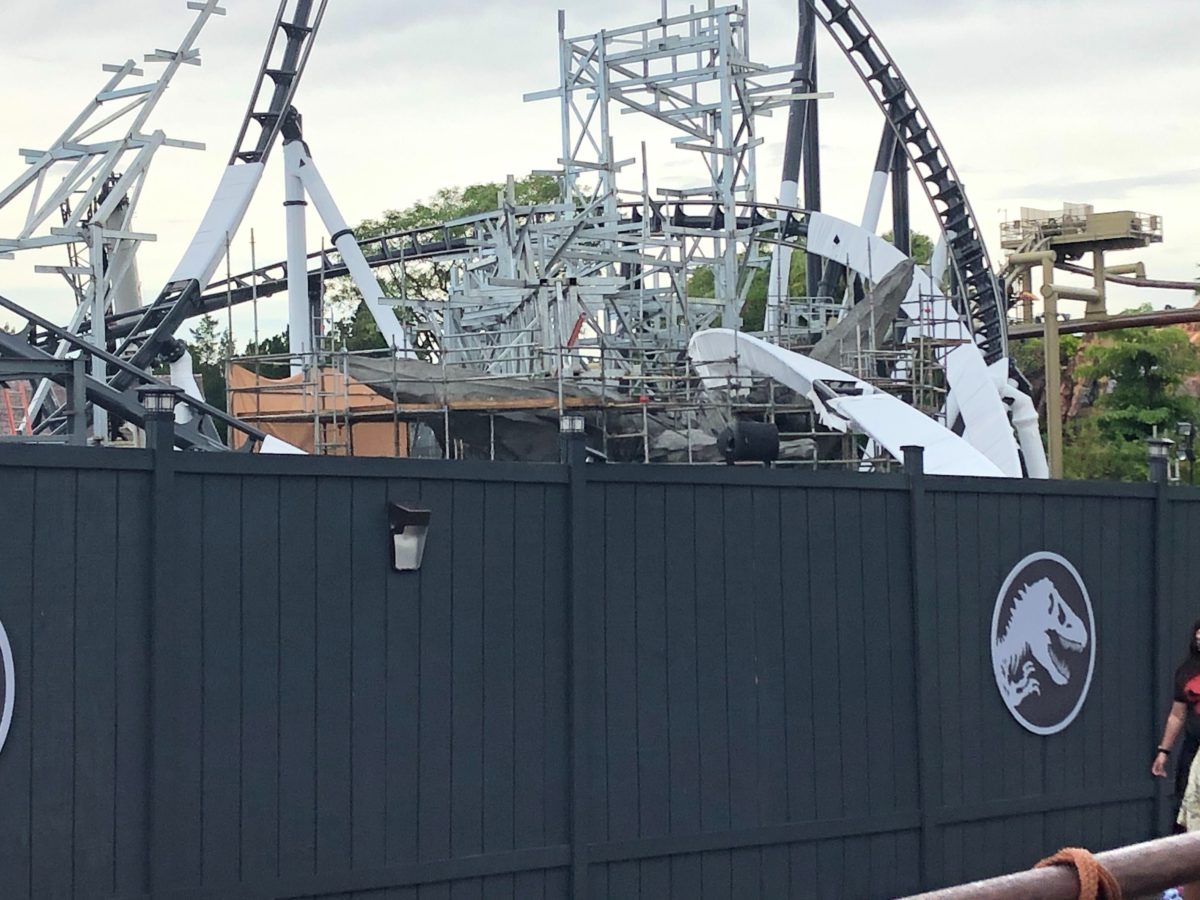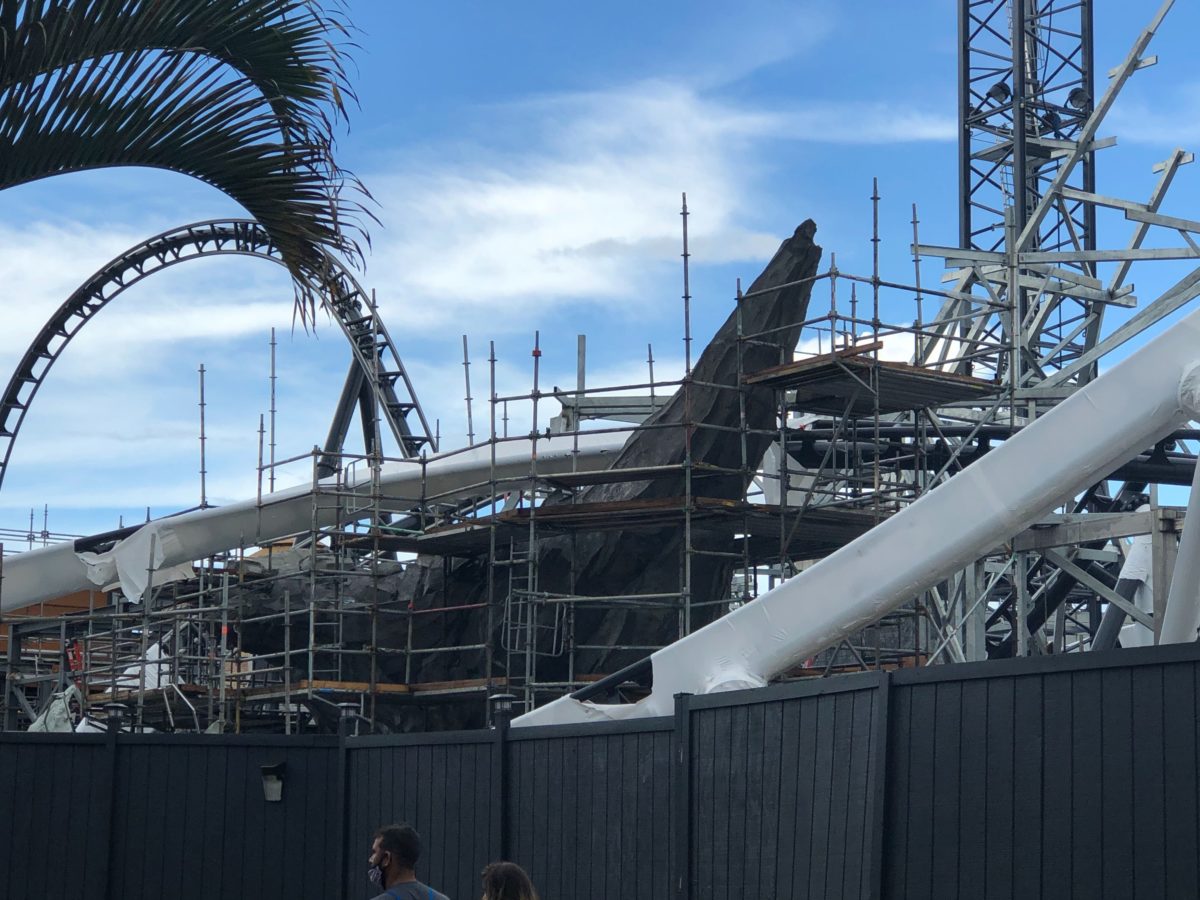 This small section of rock work looks nearly complete, with its new textured design and cool, gray stone coloring. We're eager to see what else starts to develop in this area.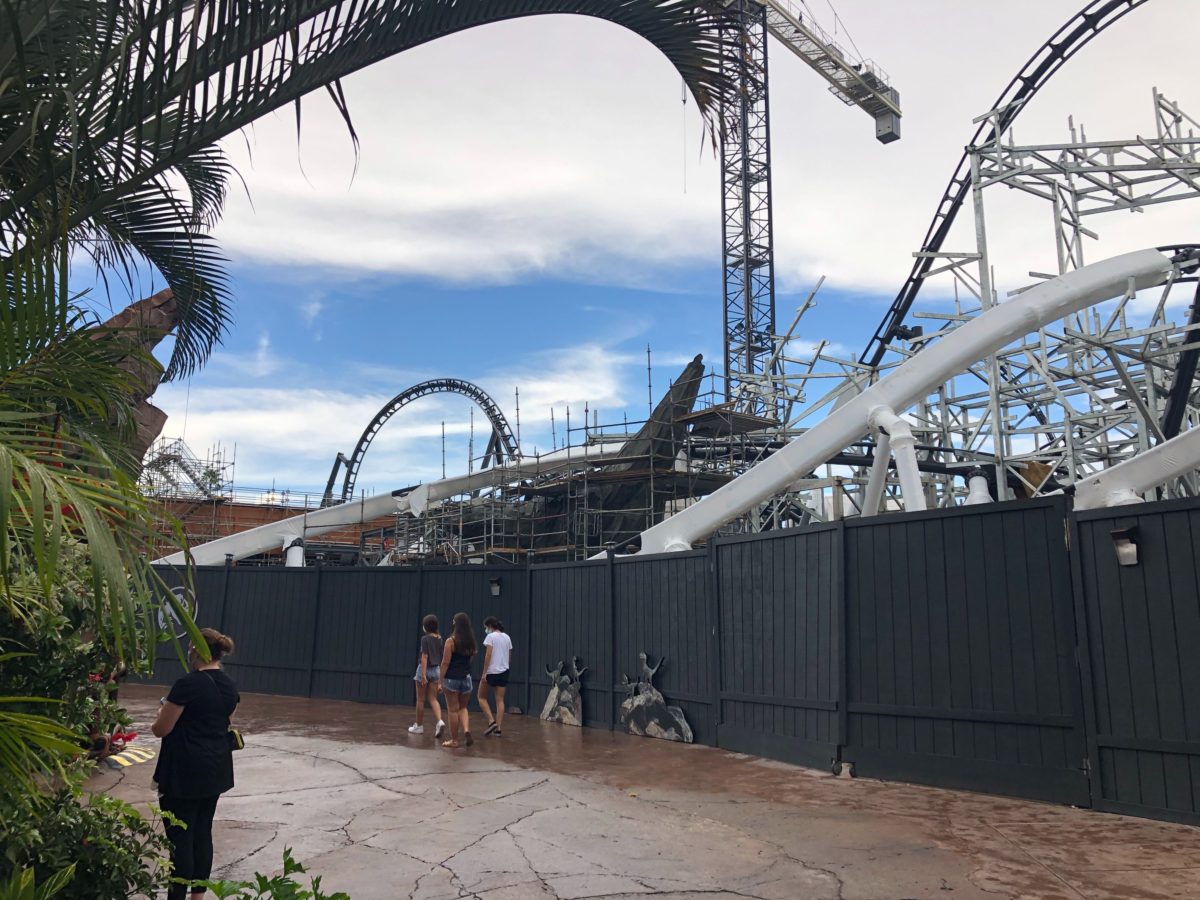 That's all for this update, but construction is constantly happening around here, so be sure to stay tuned to Universal Parks New Today for more updates on Velocicoaster!