Do you like Green Eggs and Ham? Most of us probably don't know, because the Green Eggs and Ham quick-service location in Seuss Landing was closed for a very, very long time. There are just some things I never thought I'd live long enough to see, and the reopening of Green Eggs and Ham was one of those things. Well, today is our day! We're off to great places, we're off and away!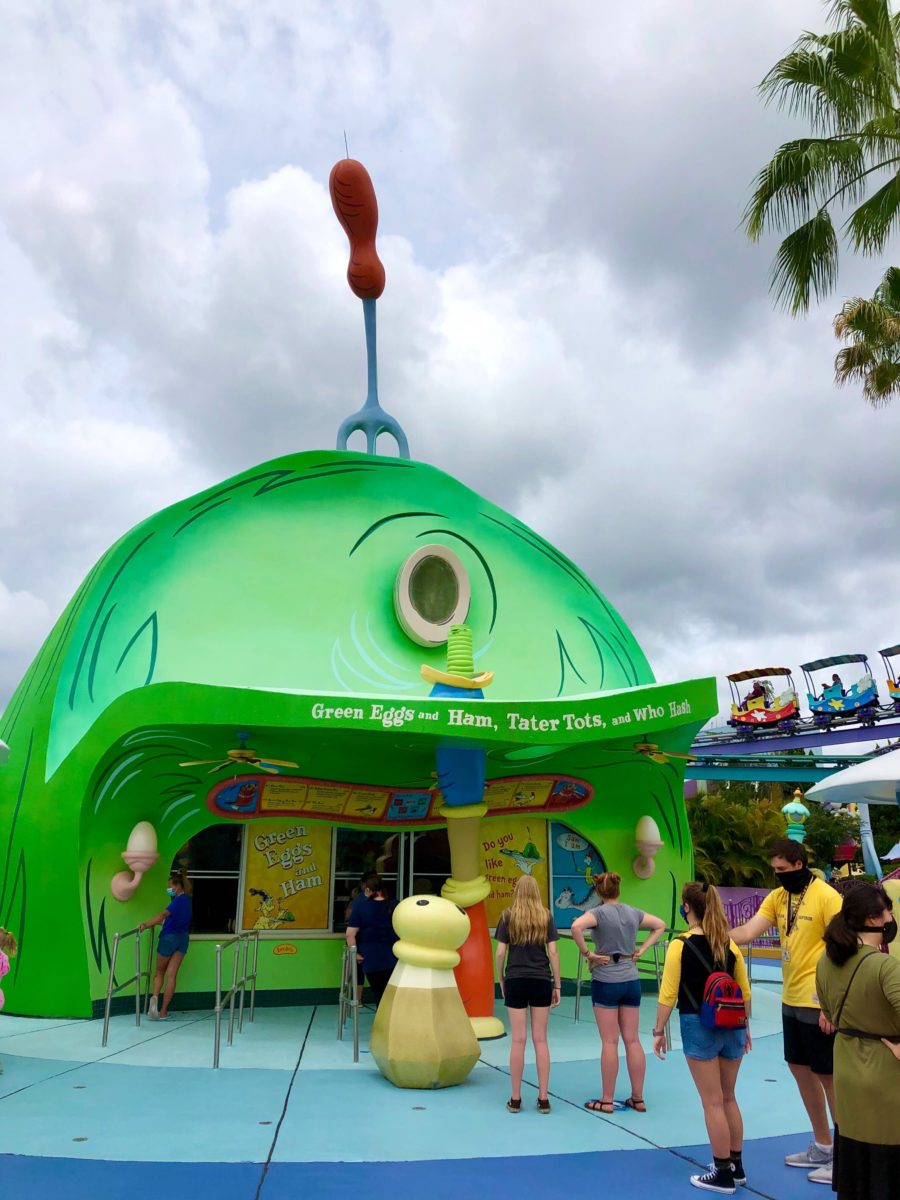 We weren't the only ones eager to find out what mysteries lie within Green Eggs and Ham.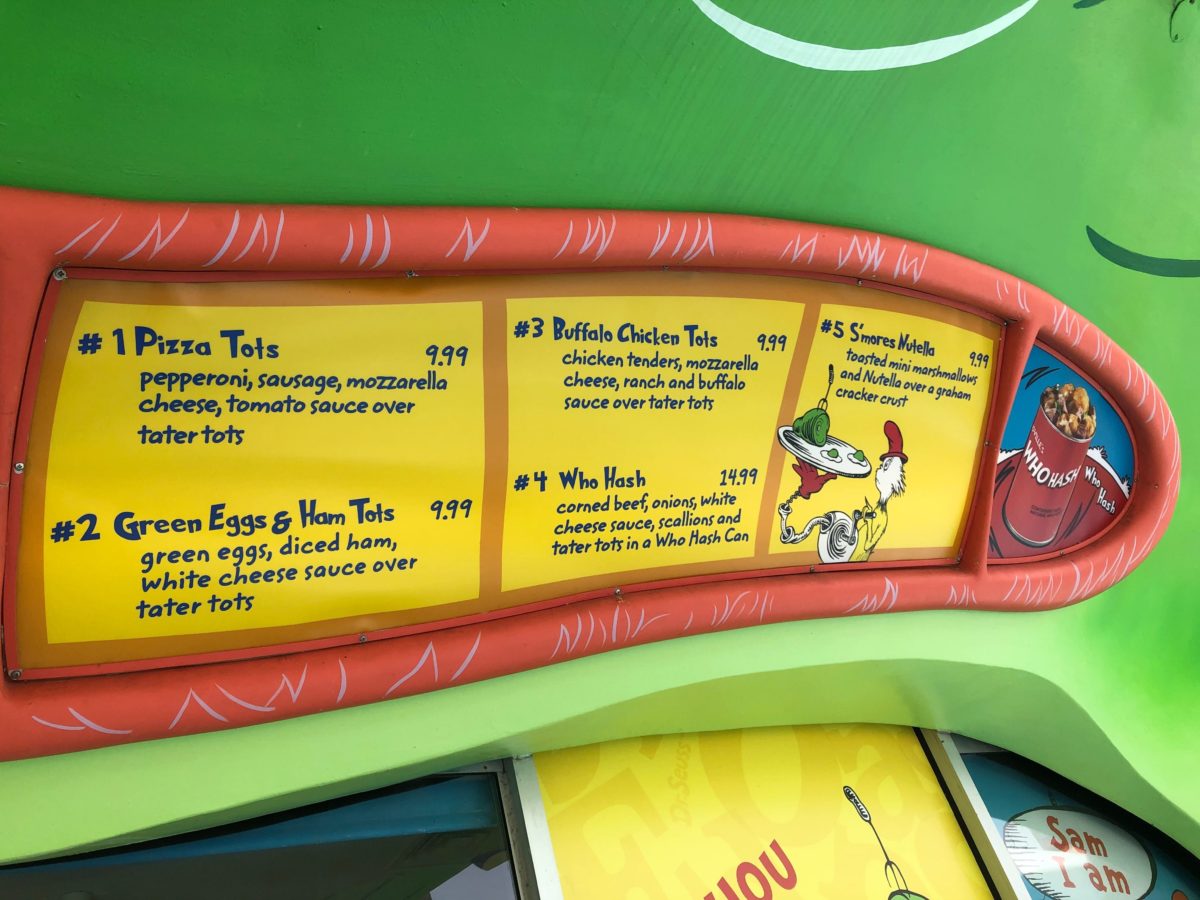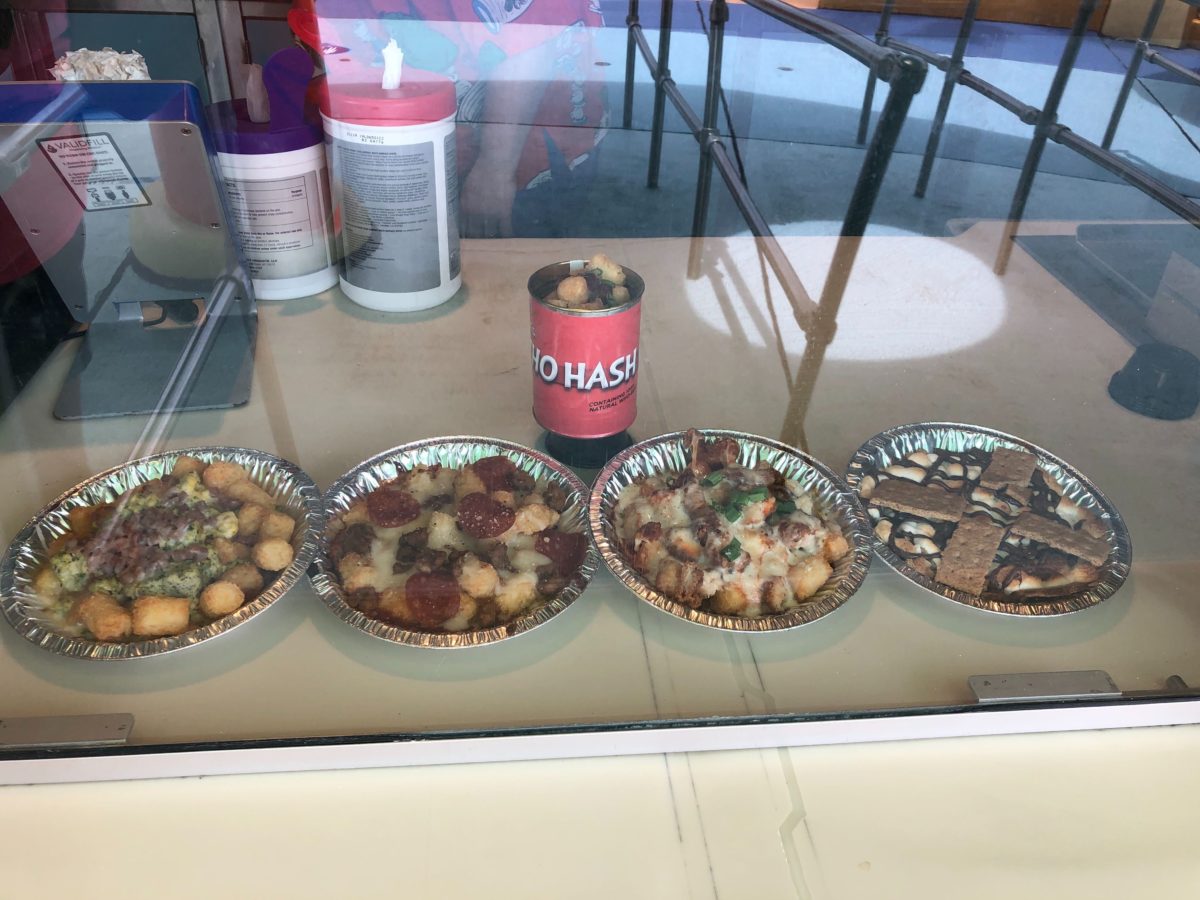 Green Eggs and Ham reopened recently with a completely new menu, featuring Pizza Tots, Buffalo Chicken Tots, S'Mores Nutella, and, of course, Green Eggs and Ham (Tots). But "Who" could resist a can of Who Hash? Not us, of course, so we bought one in a flash!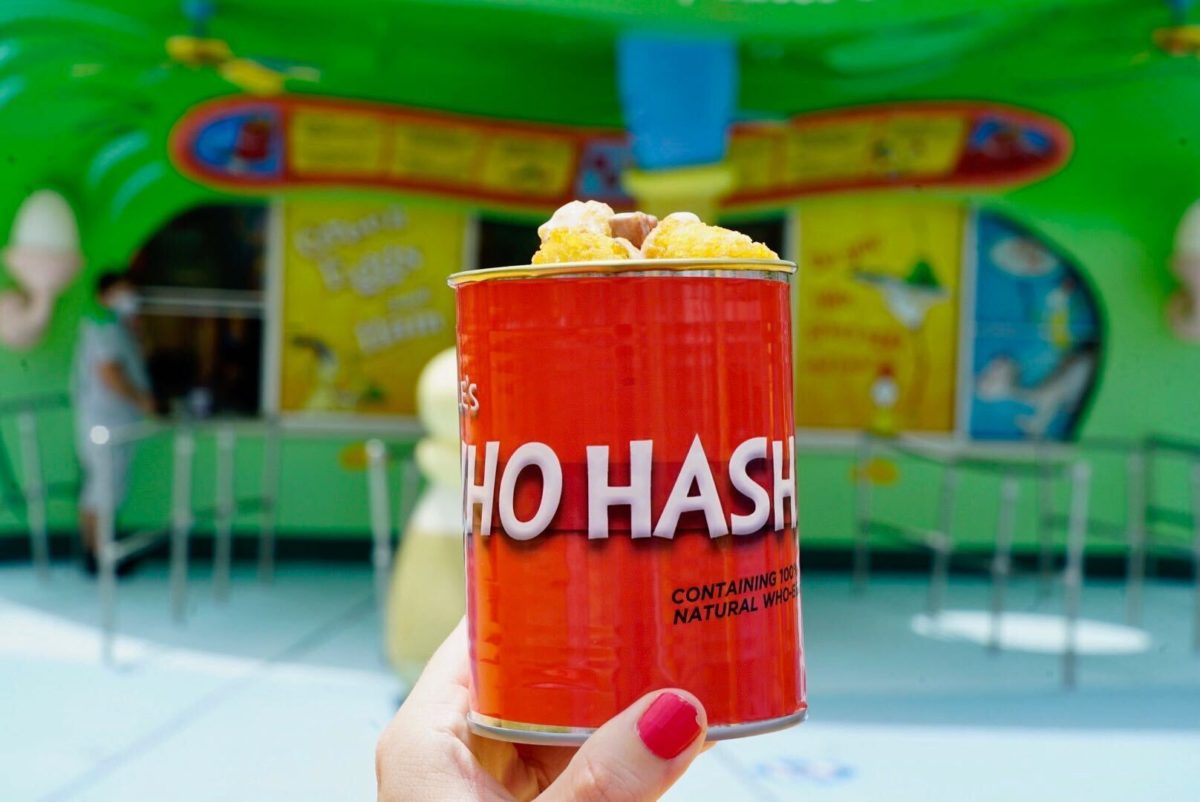 The can of Who Hash will run you a steep $14.99, but it comes in a themed can, complete with a custom sticker label for "Who-Ville's Who Hash".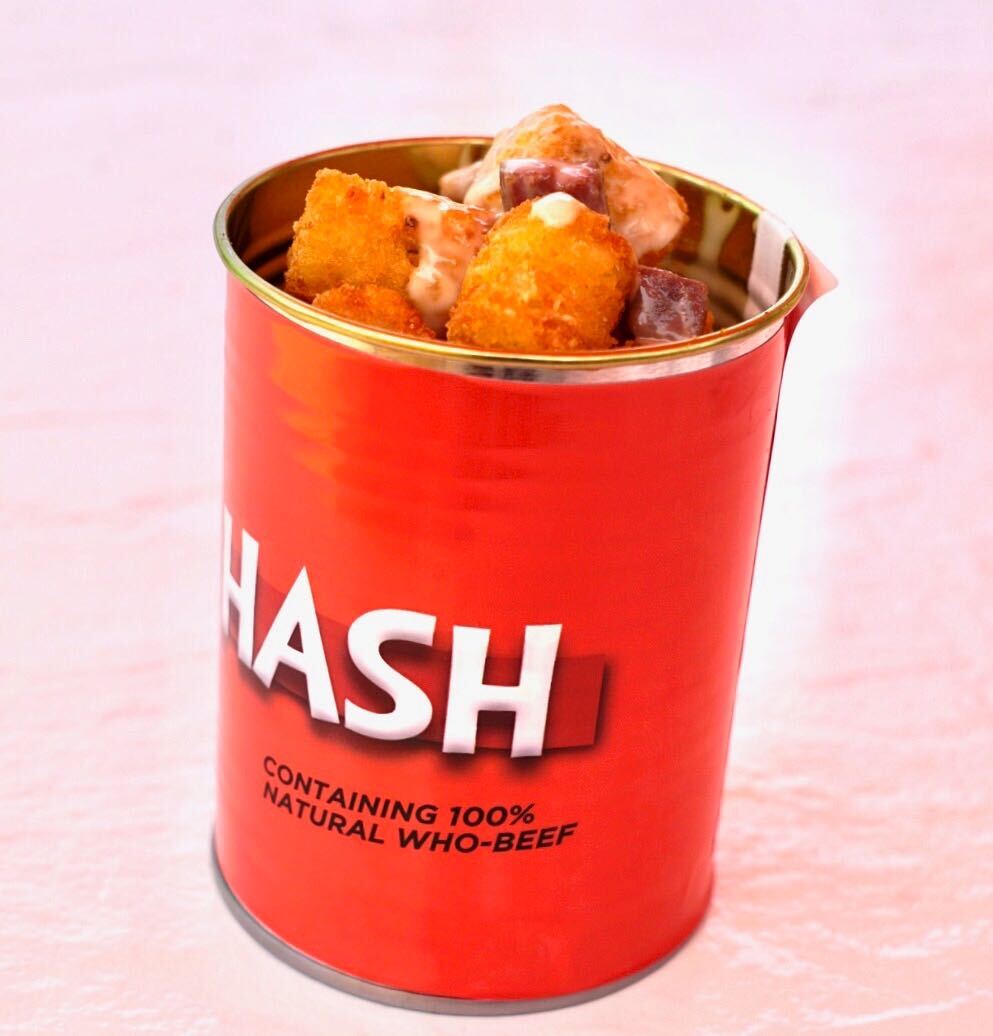 Who Hash contains 100% Natural Who-Beef, of course.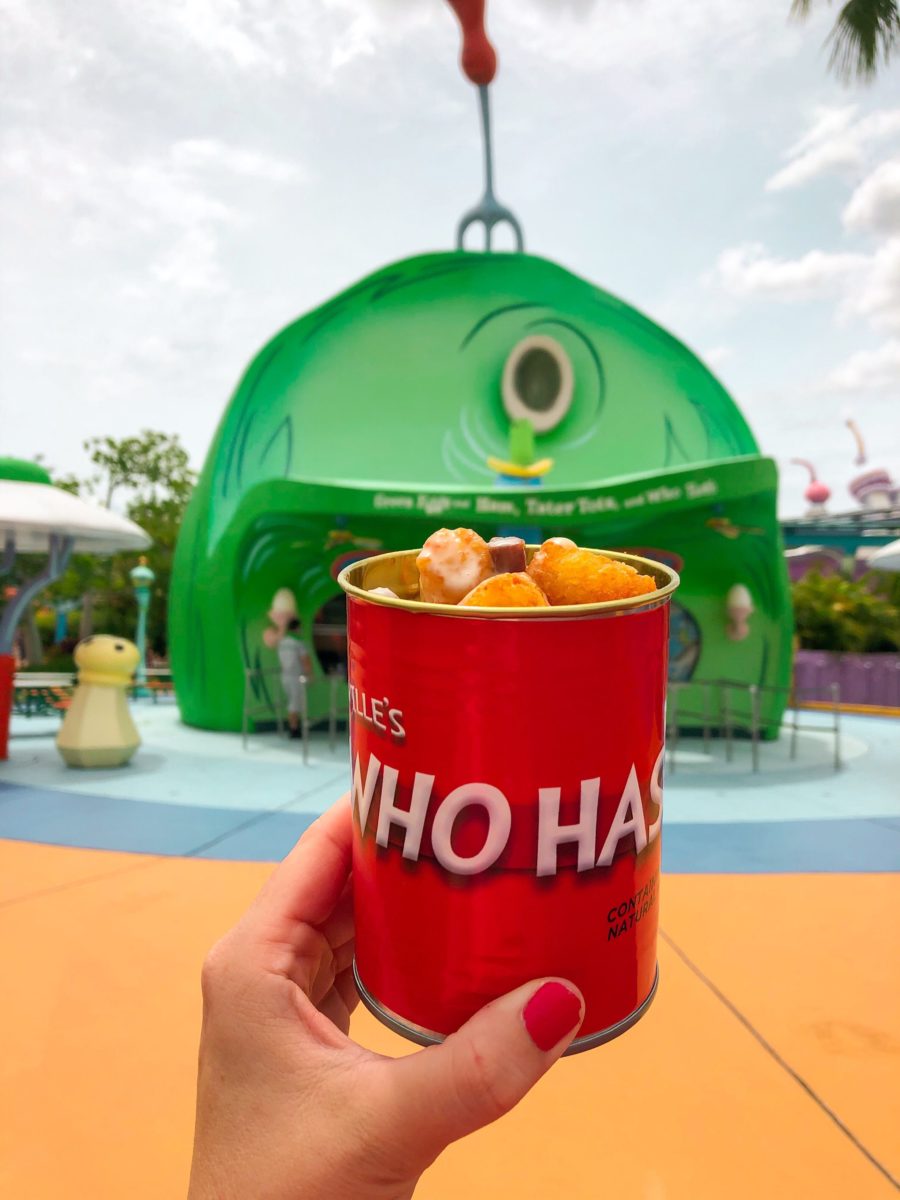 These crispy fried tots are the perfect crunchy consistency. White cheese sauce and corned beef are the prominent flavors here, but there are a few scallions and onions mixed in. The deeper you go, the more toppings you'll find. There was a plentiful amount of white cheese sauce once we got towards the middle, and a good amount of corned beef.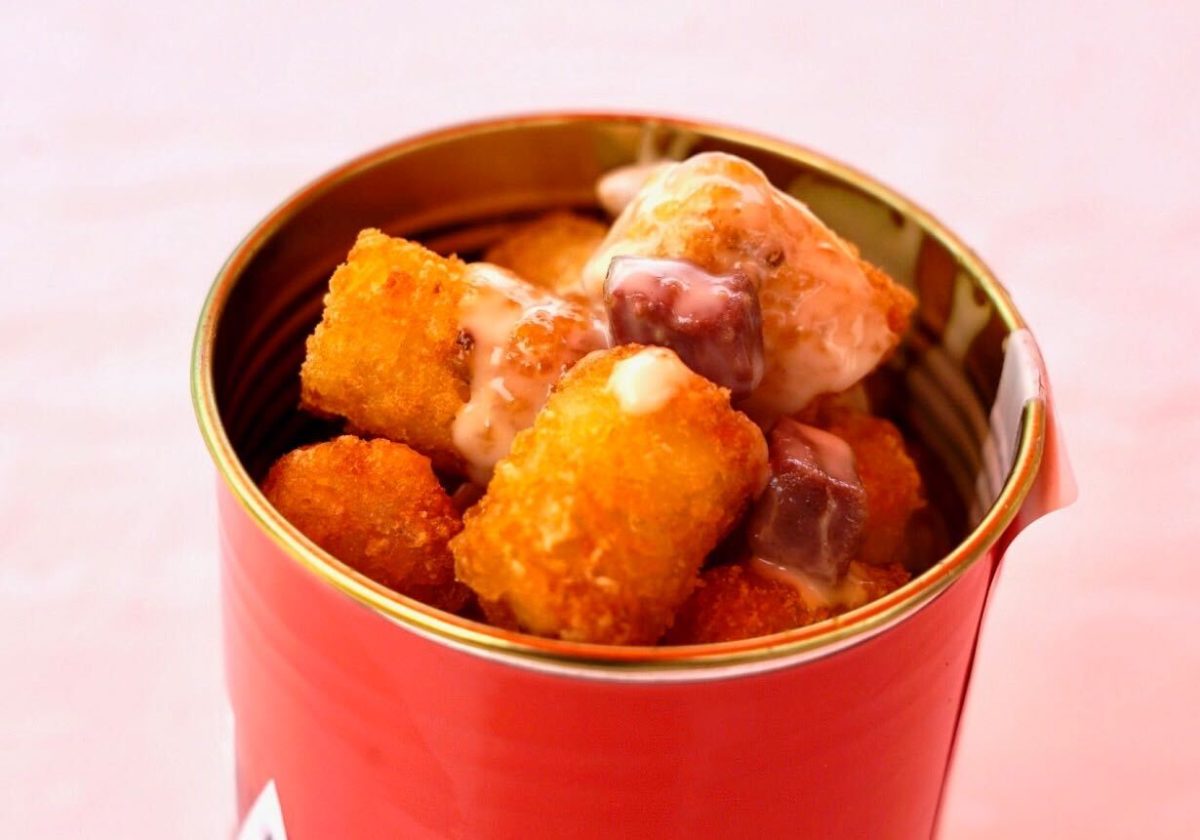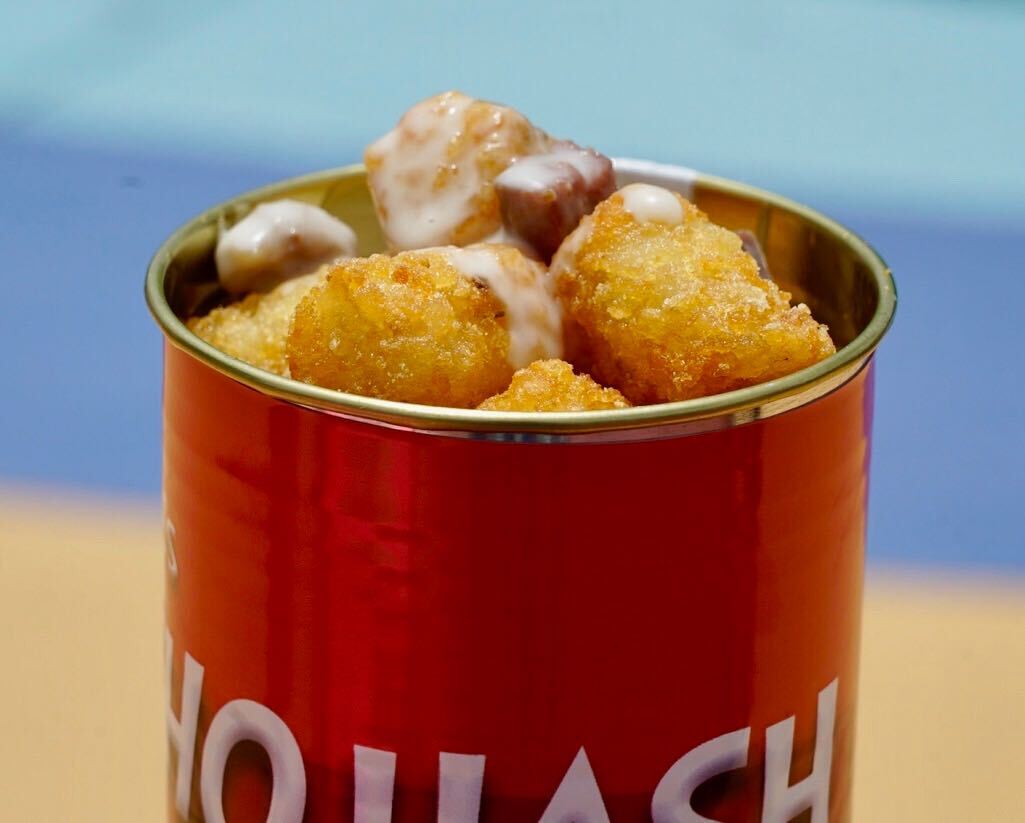 The corned beef was salty and seasoned well, which complimented the tots perfectly. The white cheese sauce was the star of this dish, though, so we can't wait to be back to try the Green Eggs and Ham Tots.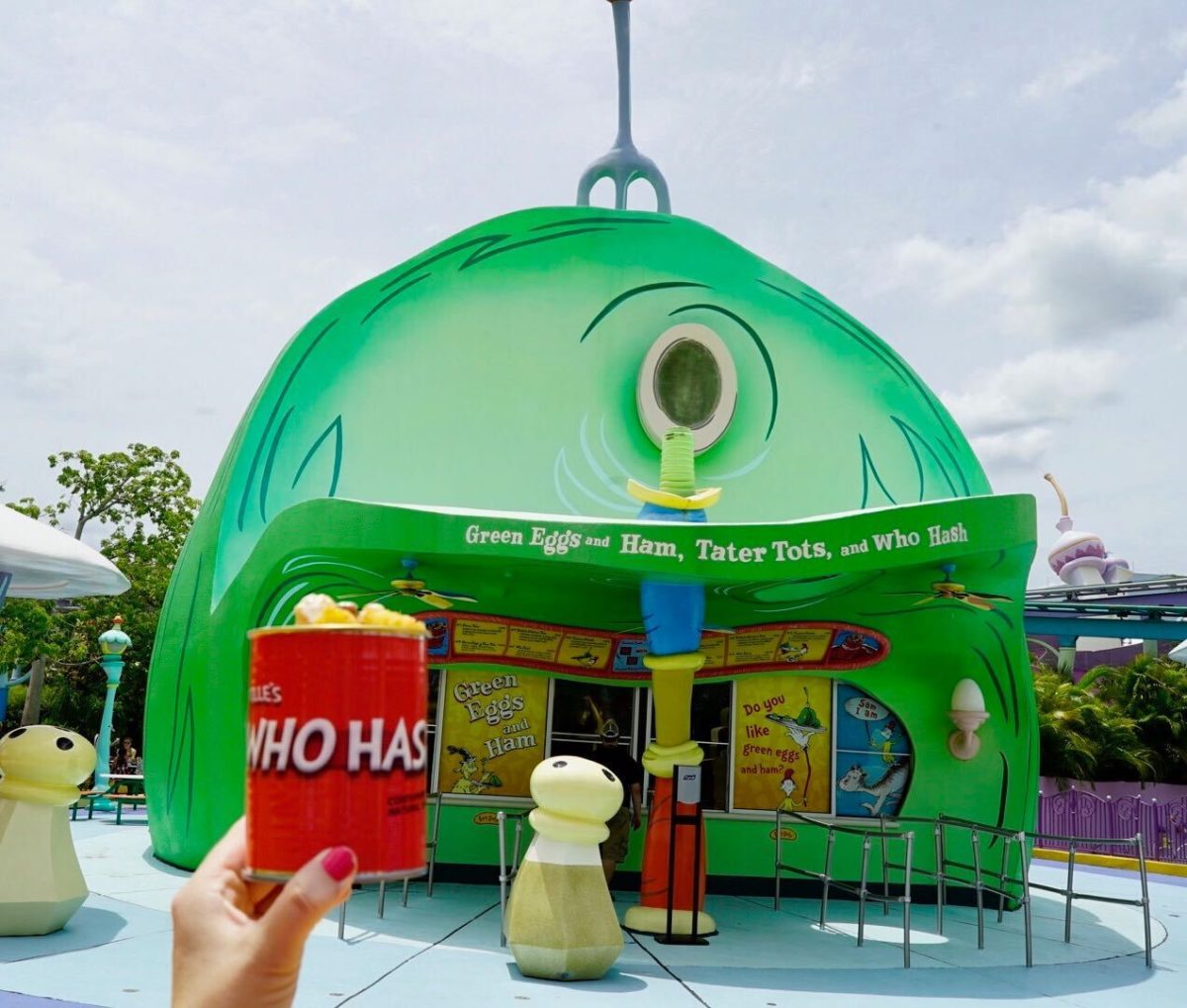 We like them here, we like them there, we like them anywhere. What about you? What will you try at Green Eggs and Ham?