What a time to be a Universal Orlando Annual Passholder. There are so many benefits around the park, from free Coca-Cola Freestyle cups with food mobile order to the UOAP magnets and buttons, we're really off to a great summer. If you're looking for yet another benefit to being a passholder, be sure to stop by Voodoo Doughnut in CityWalk to try one of their passholder doughnuts.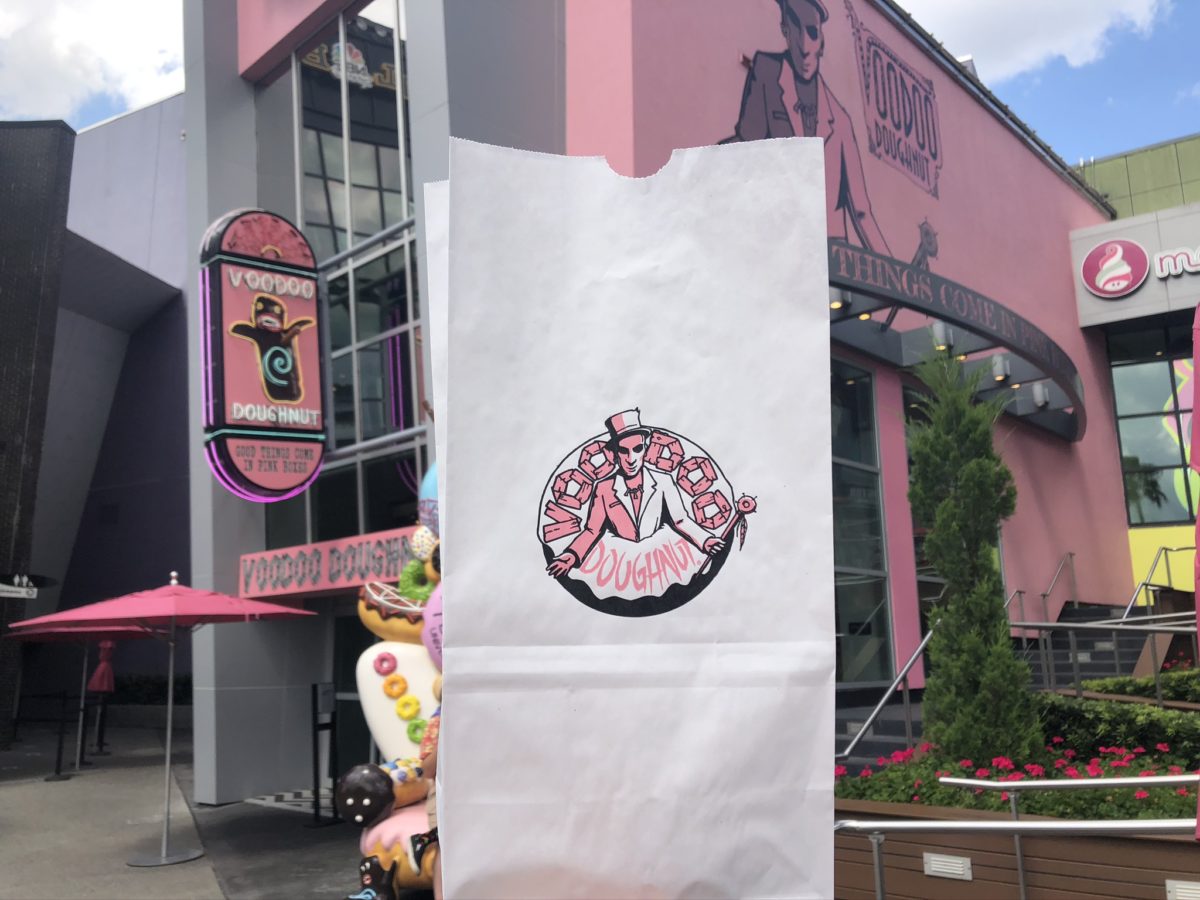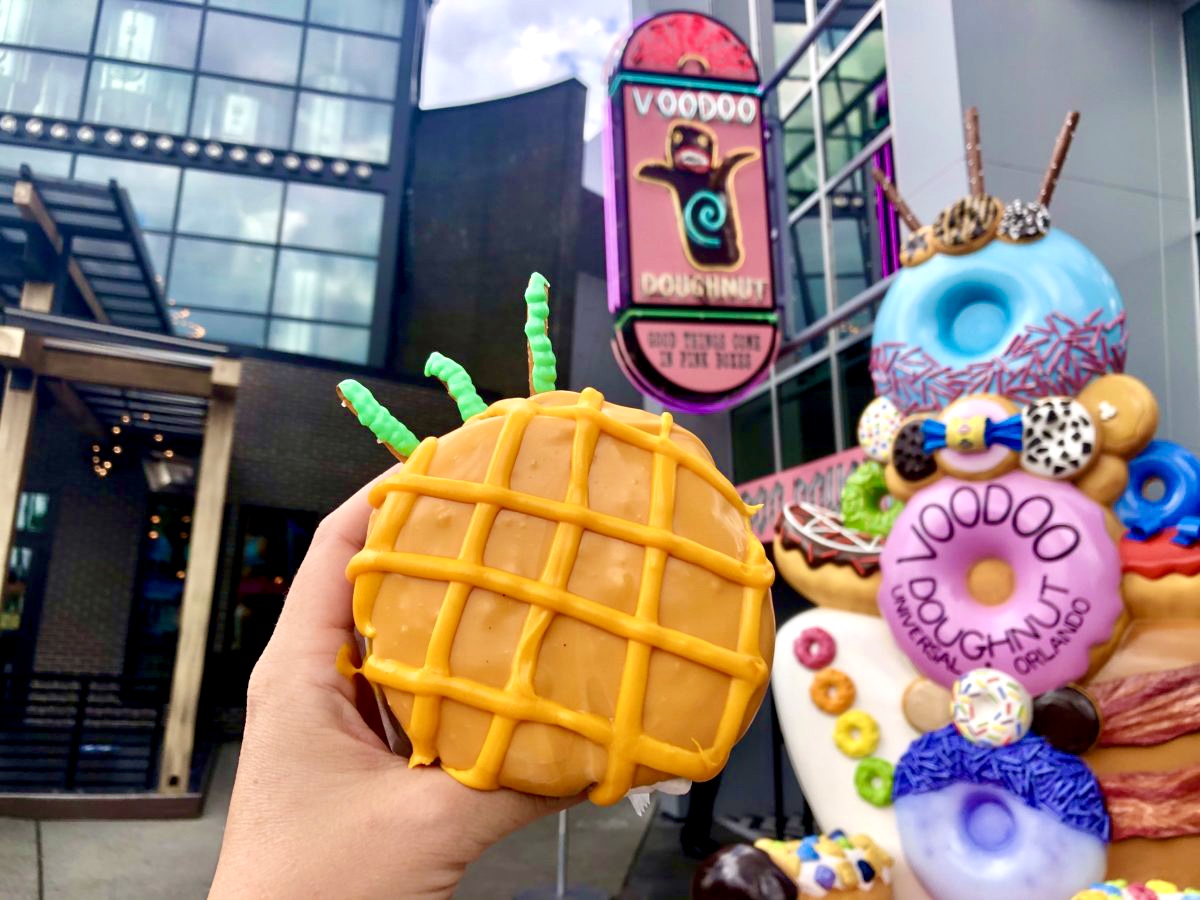 You might not find them in the display cases, since they are passholder exclusive, so you'll probably have to ask. They've currently got a Key Lime Doughnut and a Pina Colada Doughnut to choose from. Key Lime was sold out while we were there, but the Pina Colada was still available. If you like pina colada…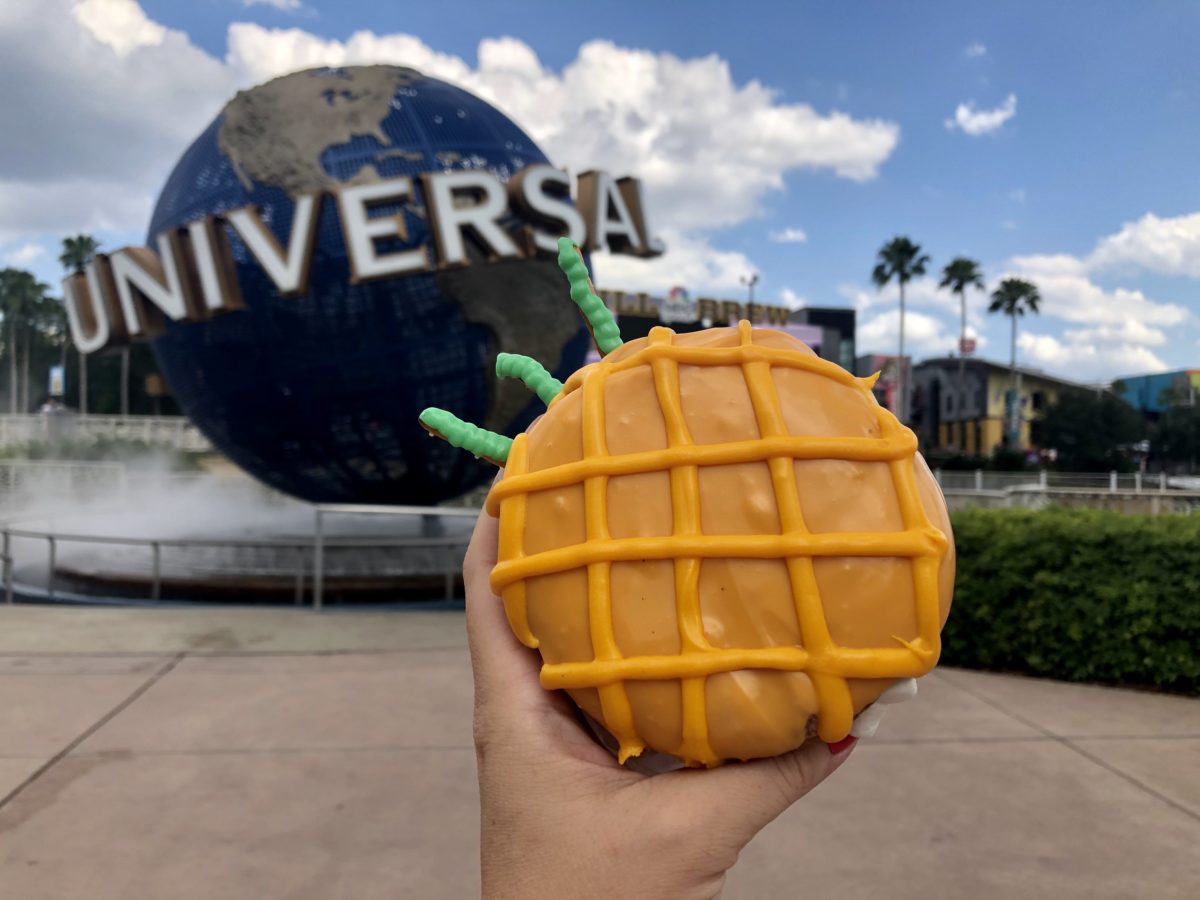 For $3.75, this is one hefty doughnut. As we've come to expect from Voodoo Doughnuts, this one is fried to golden perfection with a thick layer of evenly distributed frosting.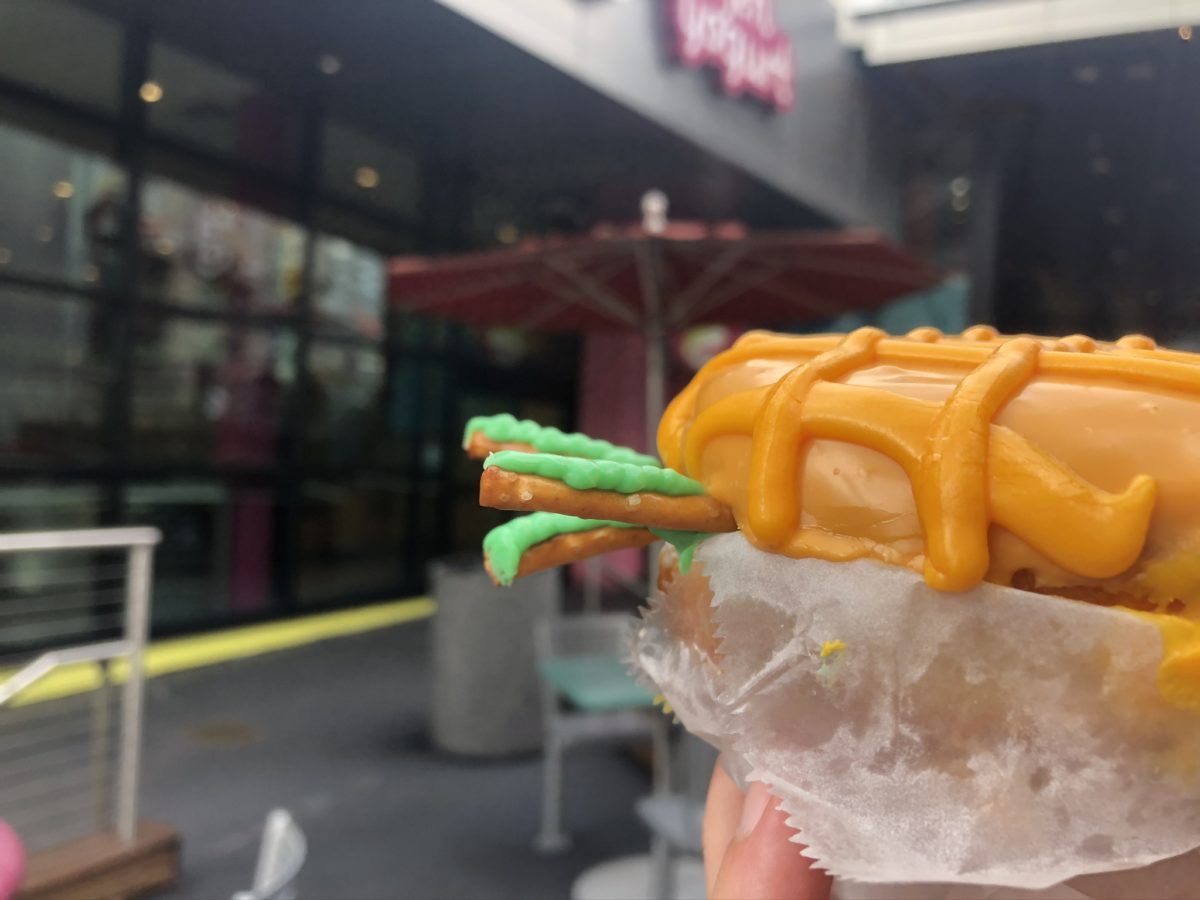 This tropical little donut is decorated to resemble a pineapple, with green-frosted pretzel sticks for the crown. At the bottom, tiny little marshmallows help keep the filling in the center.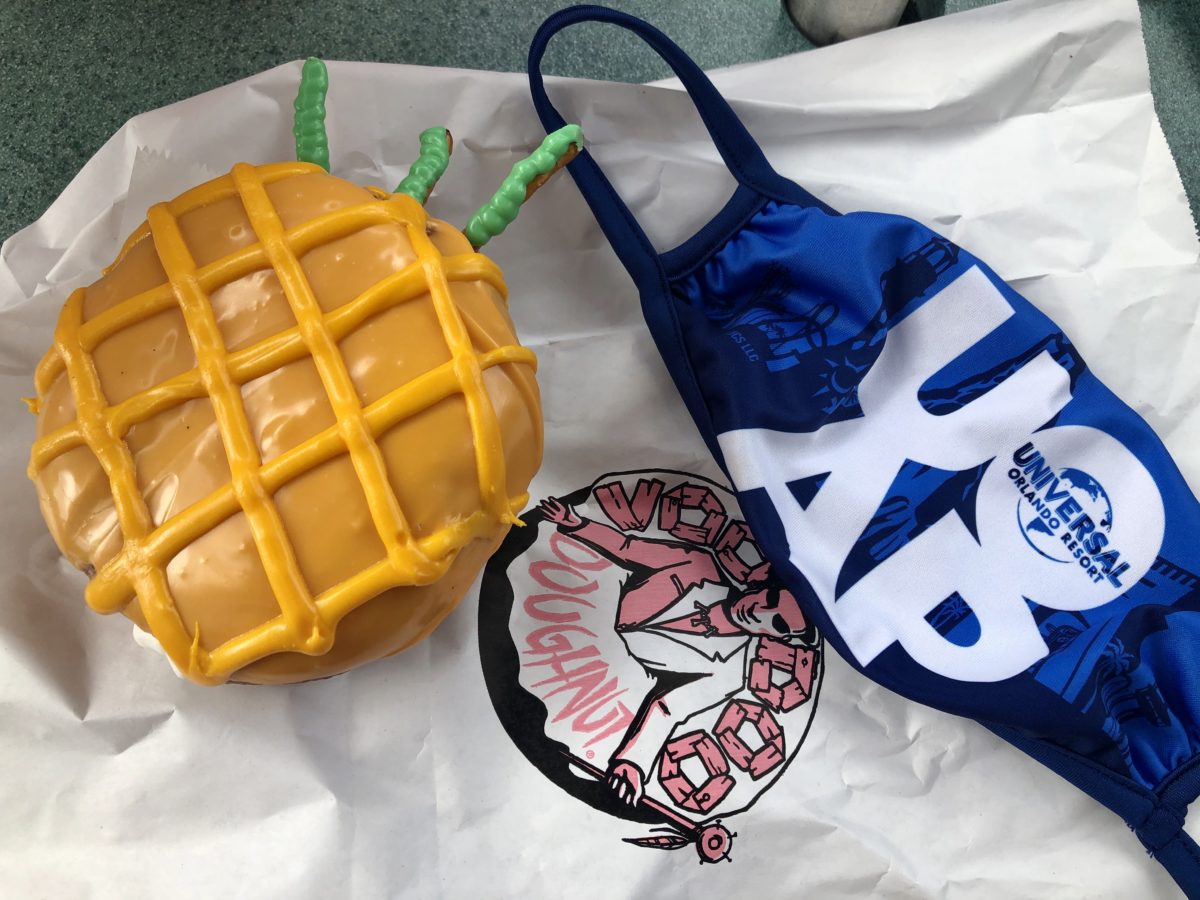 There is no denying on first bite that this is definitely pina colada. The cream filling blends all the flavors of coconut and pineapple for a rich, fruity taste. And there is tons of filling, so you'll be able to savor that tropical flavor with each bite. It tastes even better knowing it's a passholder exclusive.
If you're not a passholder, you can also find the Universal Studios Florida 30th Anniversary Doughnut available, too. We loved every bite of this sweet little treat and are looking forward to trying out the Key Lime version and picking up more of our favorites. Will you be heading over to Voodoo Doughnut at CityWalk to try either of the new UOAP doughnuts?