If you can hear your stomach growling over the roars of the Jurassic Park dinosaurs, then it might be time to grab some lunch. Thankfully, we've got plenty of options in Jurassic Park at Islands of Adventure. We've dined at Burger Digs and Thunder Falls Terrace this week, but now it is time to try a delicious variety of snacks from the "Natural Selections" cart.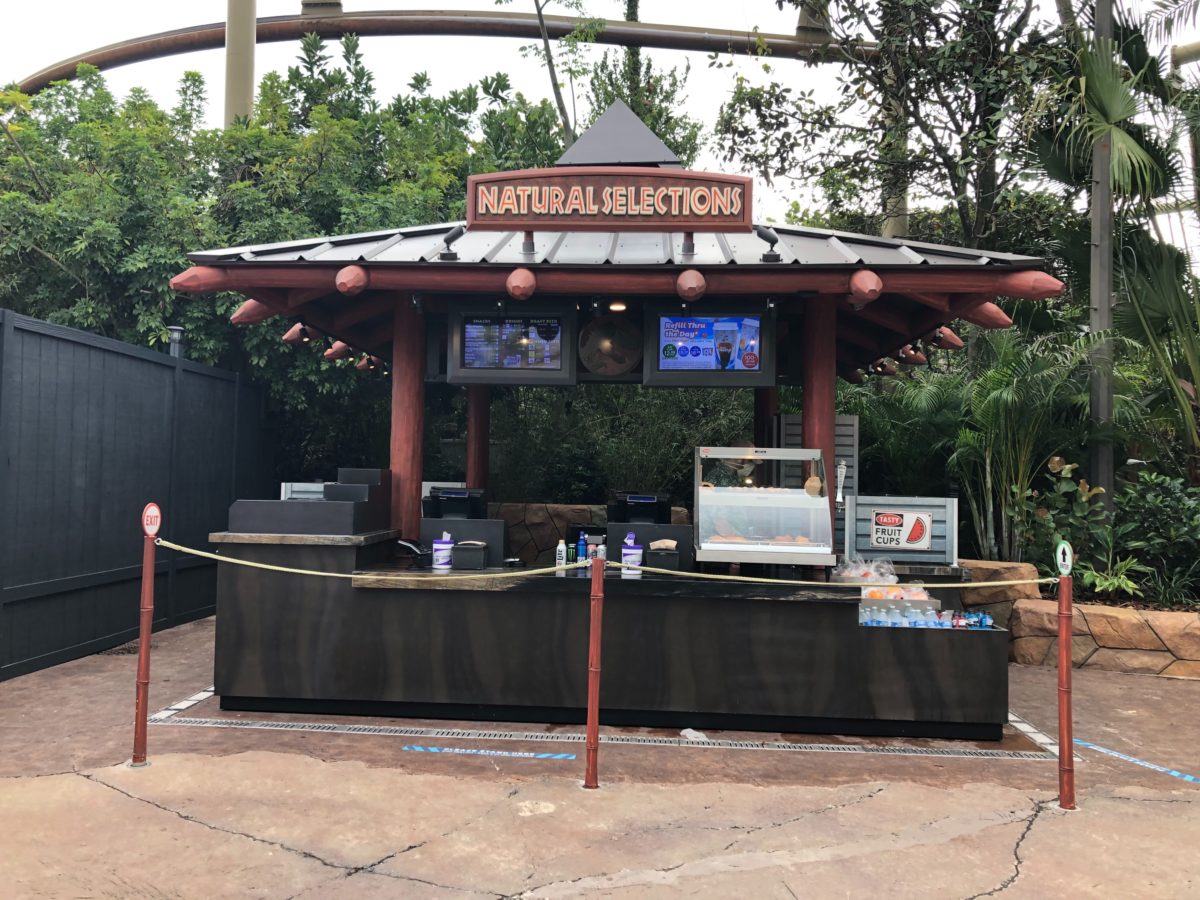 This cart is located near Jurassic Park River Adventure, near the gift shop at the exit. For guests who choose not to ride, this is the perfect location to grab a snack and hang out while you wait for your party. The menu offers a very nice selection of themed bites, perfect for this part of the park. Did we decide to stop and review this unique new menu? You bet Jur-assic. (Yeah, we just said that).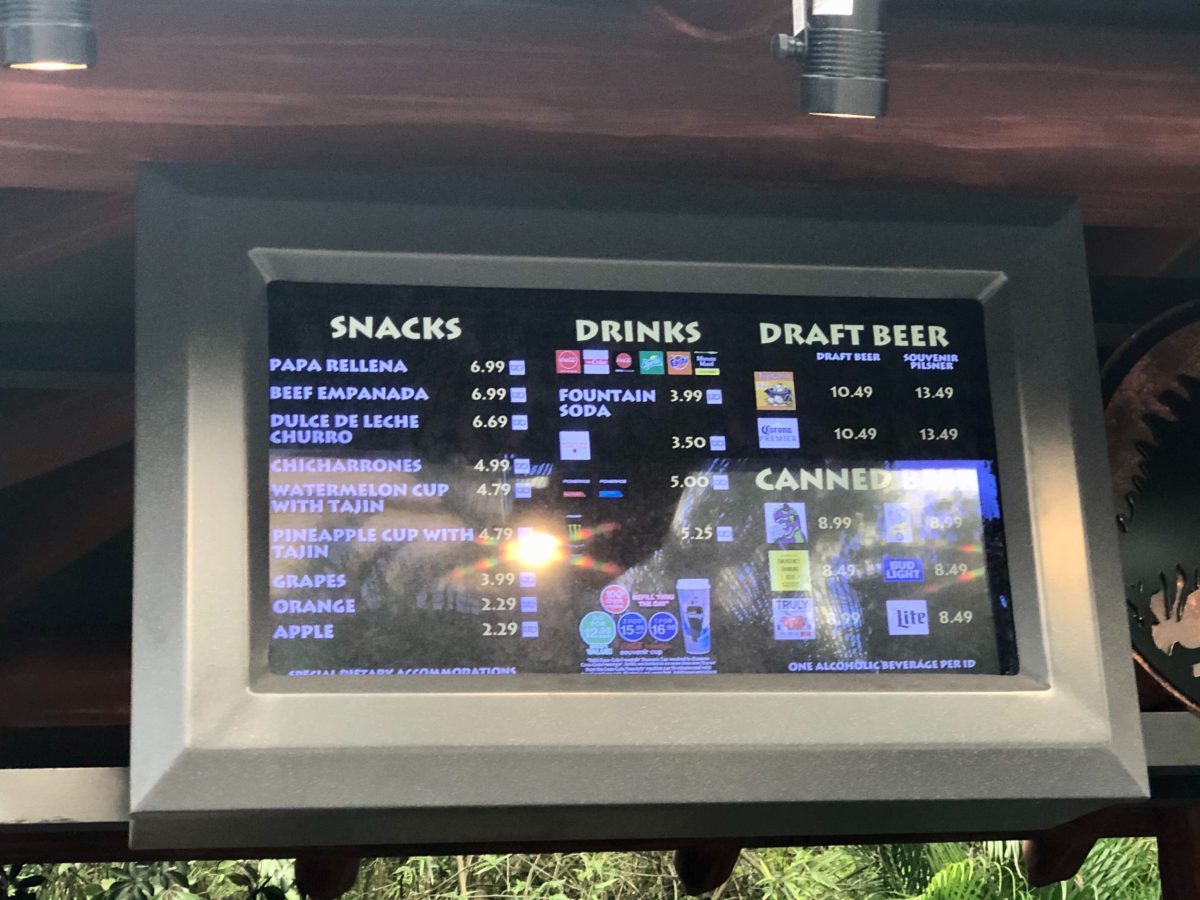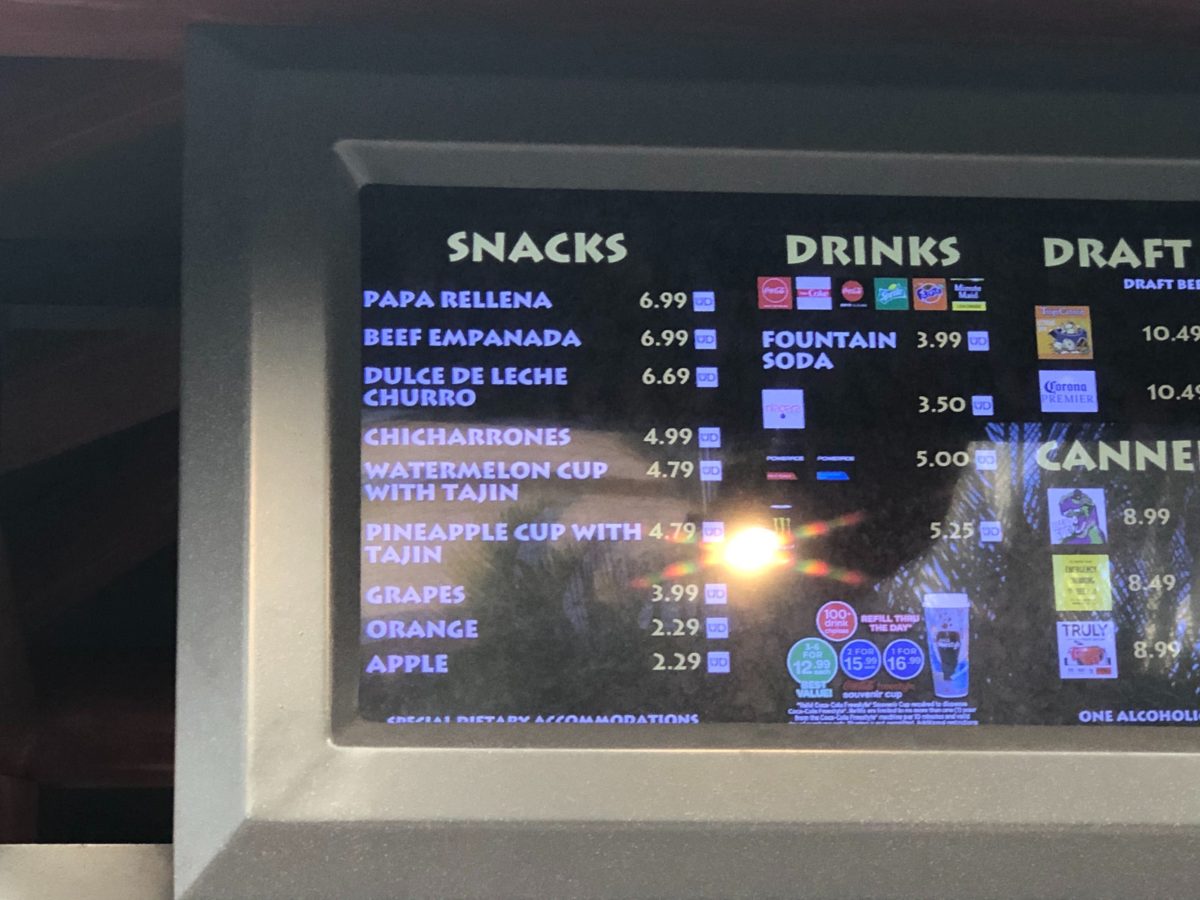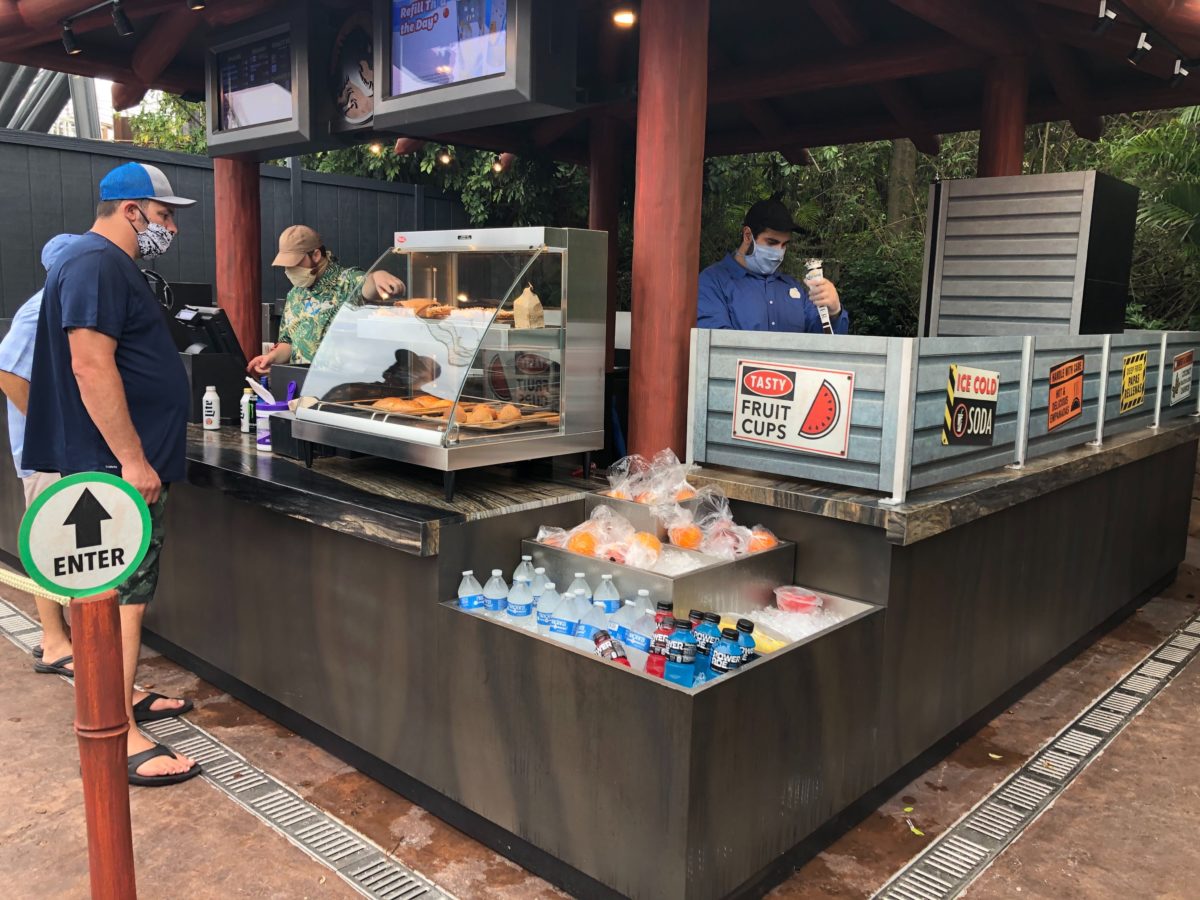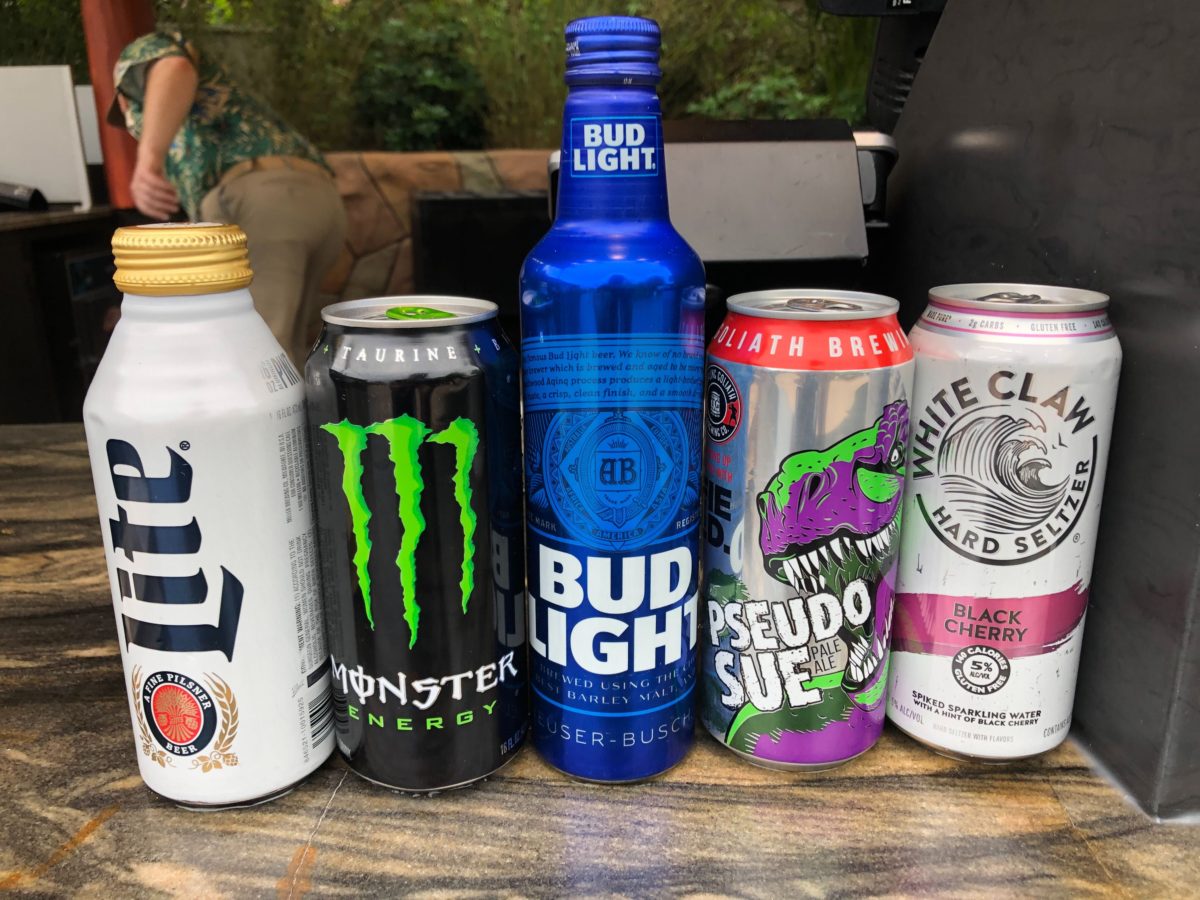 There's a variety of fruit cups, cold beverages, and hot offerings here. We could only carry so much, so we went for the Beef Empanada, Papa Rellena, Chicharrones, and (of course), I couldn't leave without the Dulce de Leche Churro to satisfy my sweet tooth. Pineapple and watermelon with Tajin will have to wait for another time. Let's dig in!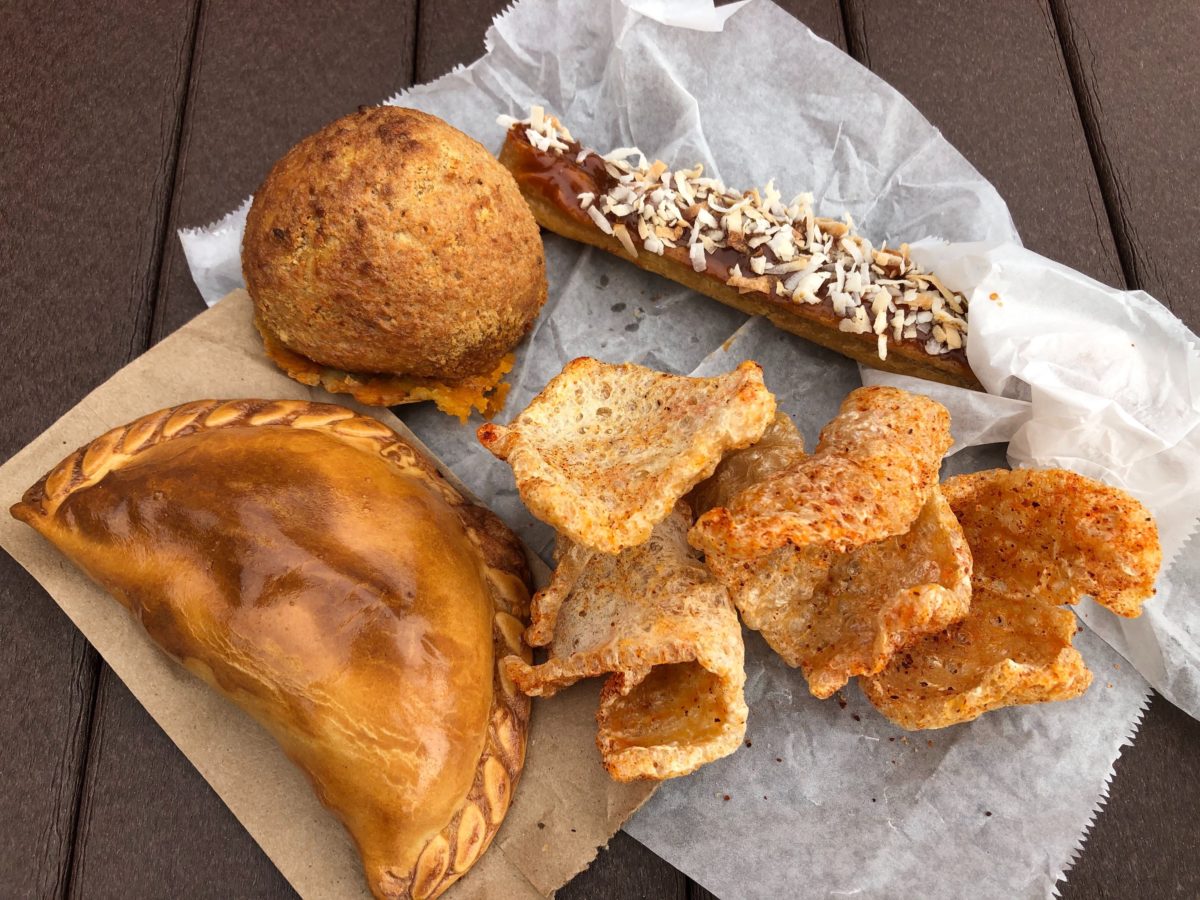 Dulce de Leche Churro – $6.69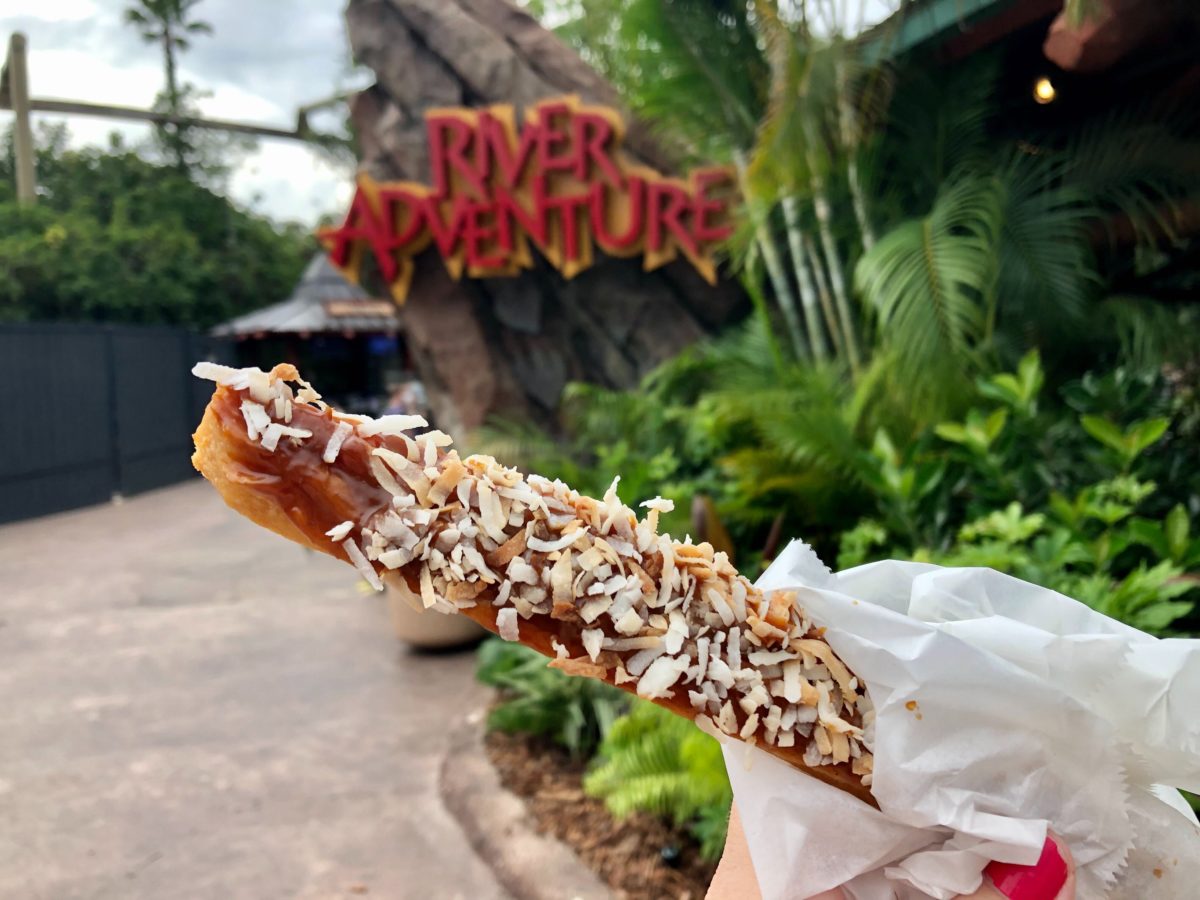 No trip to a theme park would be complete without a churro, and we are glad we didn't skip this treat. Sticky dulce de leche caramel coats the top layer of this churro and then is sprinkled with a heaping portion of toasted coconut flakes. If you don't like coconut, don't let that scare you away, though. We didn't find the texture to be an issue, and the taste is completely masked by the fluffy churro and rich dulce de leche topping (sorry, coconut fans).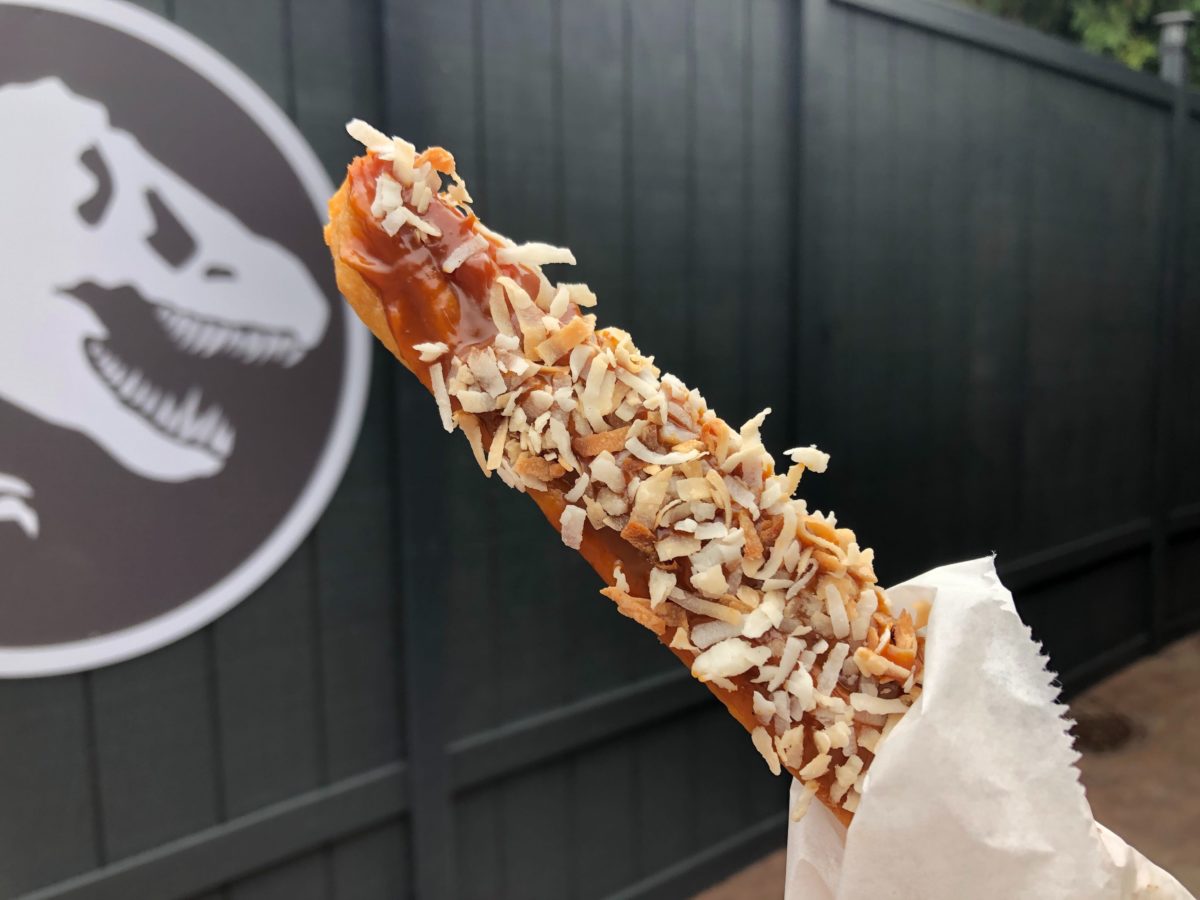 This churro is amazing. We might even call it T-Rexcellent. The actual churro is so fluffy and almost cake-like. This is far from the stale, dry churros you might find at other theme parks.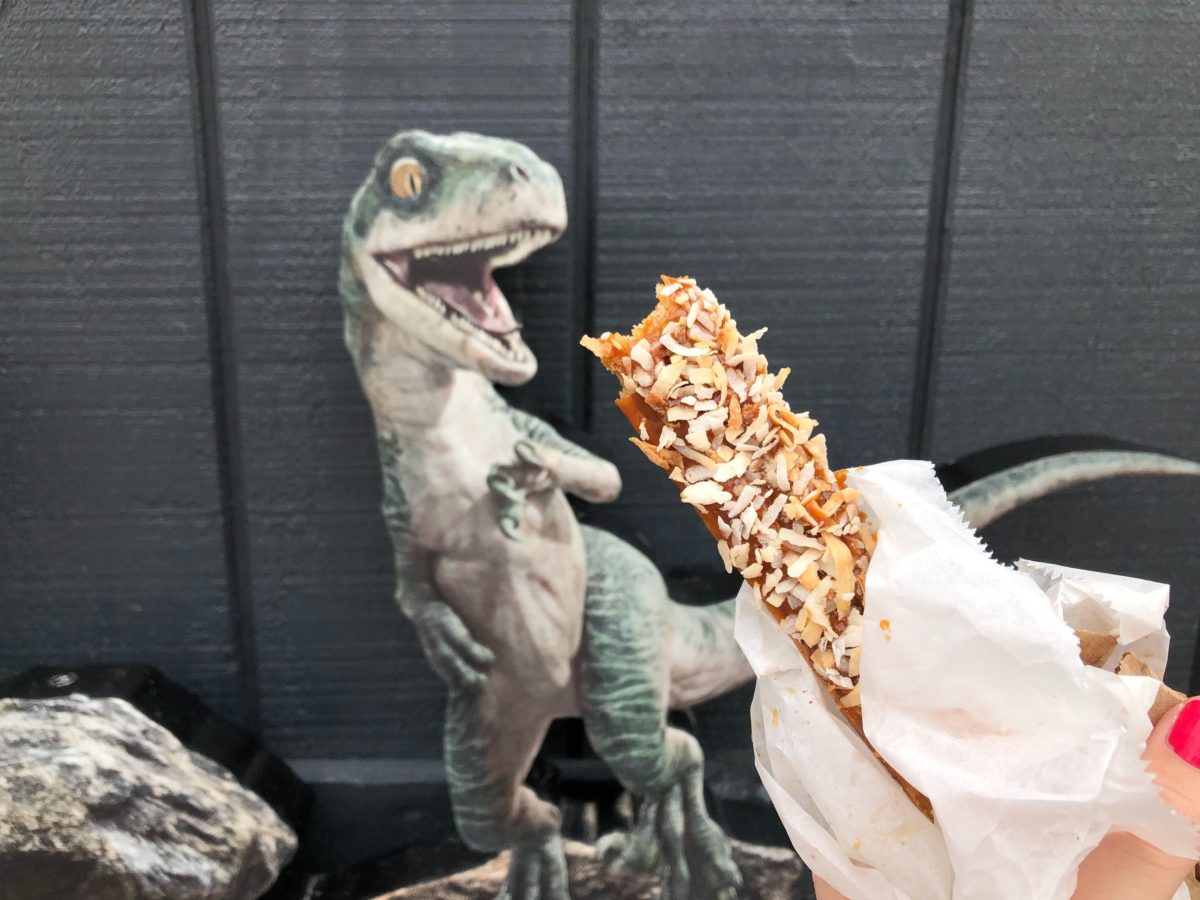 Good thing we'll be visiting the area frequently to check on the new coaster construction.
Beef Empanada – $6.99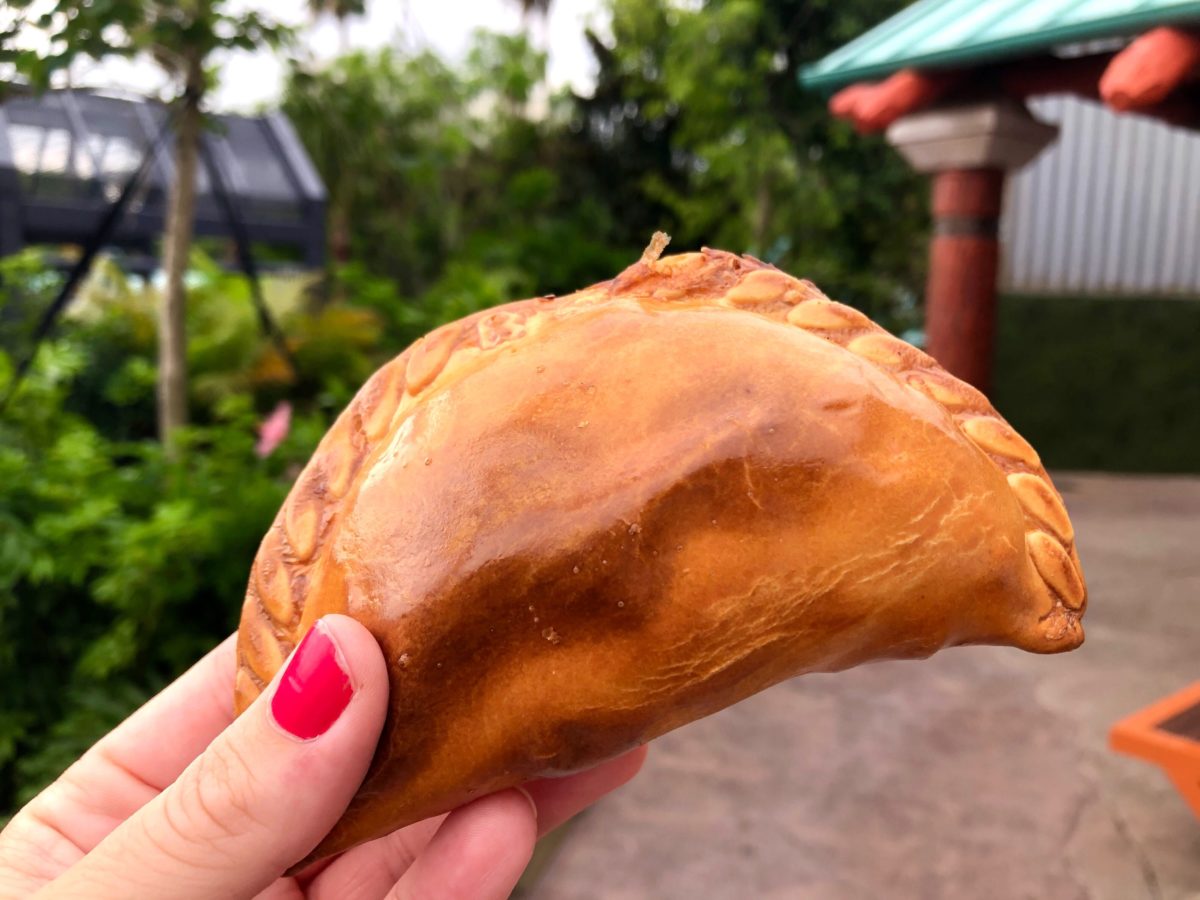 This was another winner for the Natural Selections cart. The golden, toasted look of this empanada had our mouths watering right away.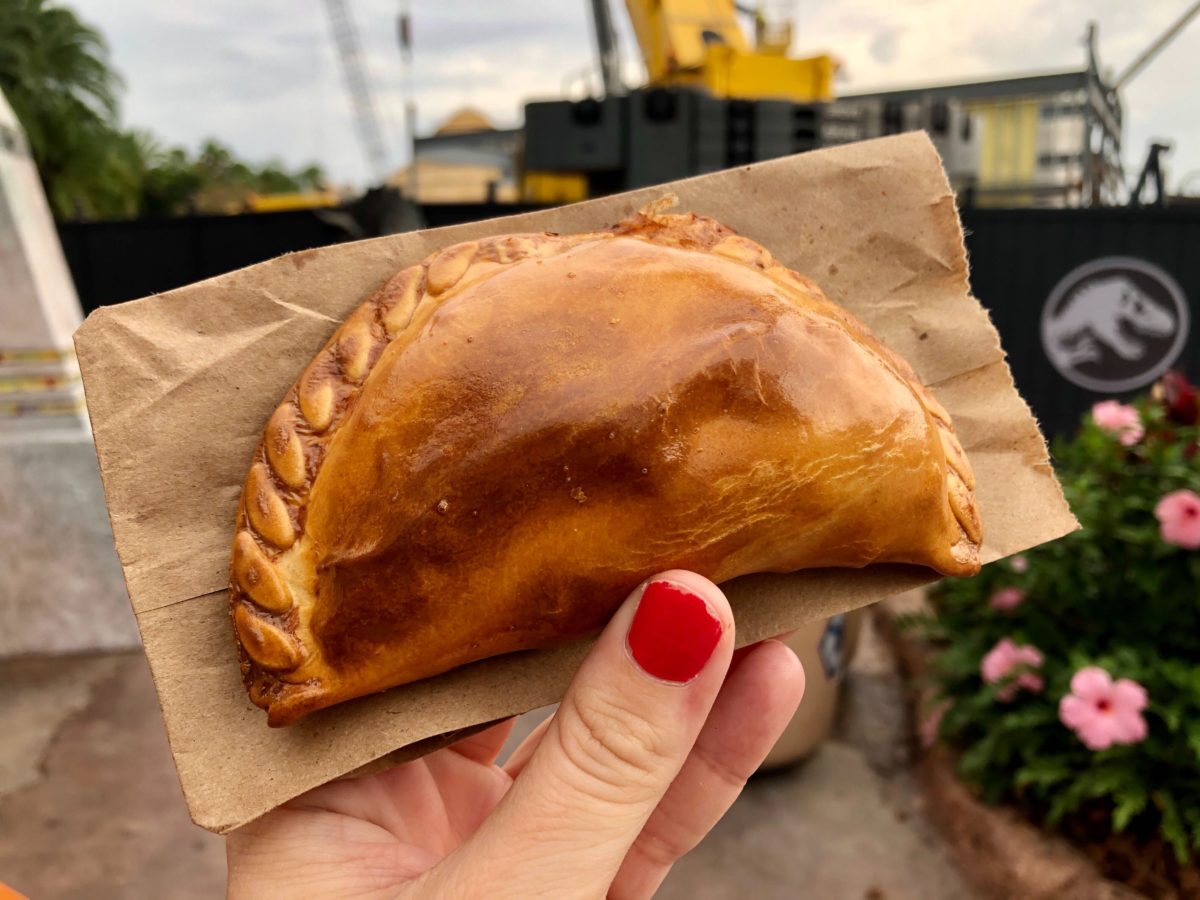 We really like the fact that these items come served in individual brown bags. This makes it convenient to grab and go if you're in a hurry to get to your Virtual Line return time.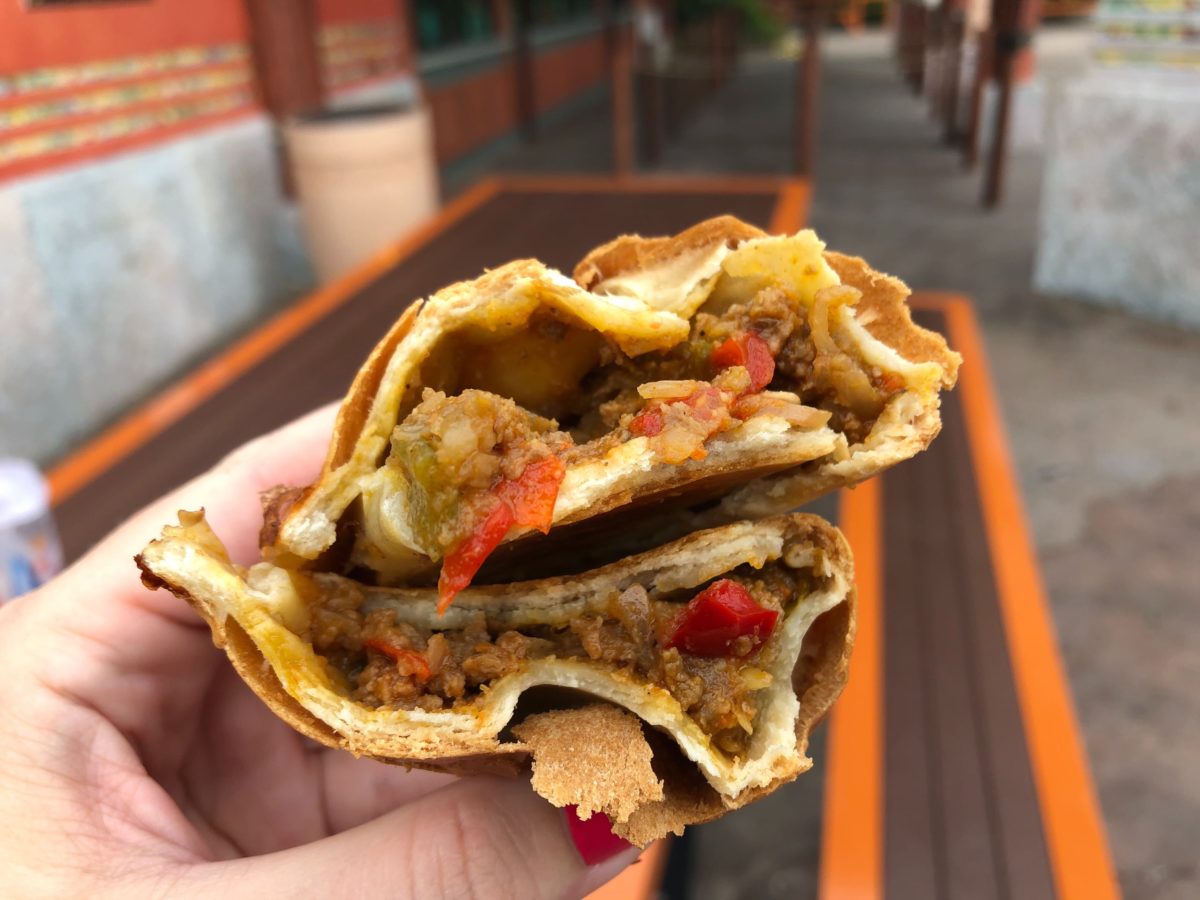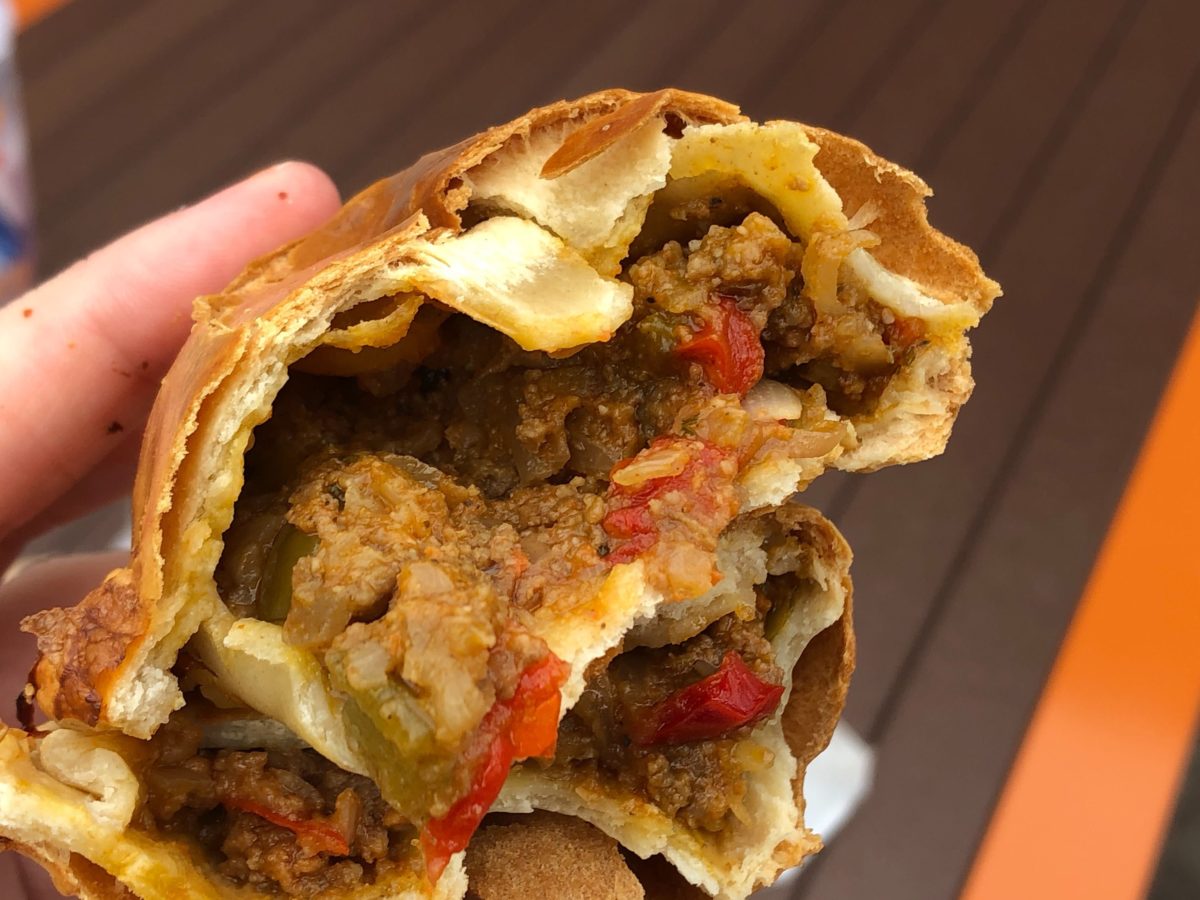 Inside, a savory mix of beef, peppers, and onions fills the flakey, golden crust. The pastry crust is very soft and serves as the perfect little pocket to hold all the delicious goodness inside. The beef empanada has great flavor inside and out. Personally, this reminds me of the empanadas I get from Whole Foods down the street, so you'll probably find me stopping here pretty often.
Papa Rellena – $6.99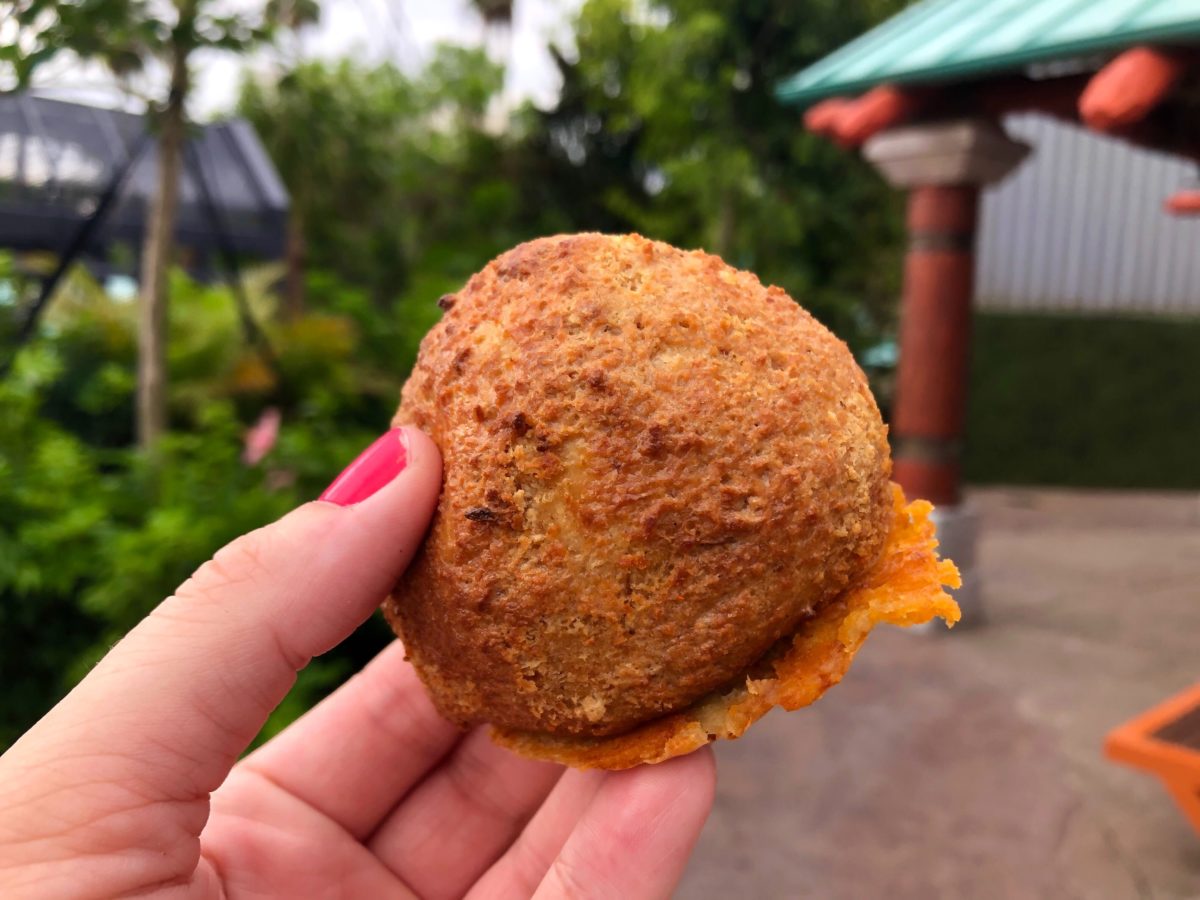 This little fried and stuffed potato ball wasn't nearly as good as the empanada, but it was a nice option for variety. It wasn't as crispy as we would have liked, but it was a very hot, humid day and we did spend a good amount of time taking photos.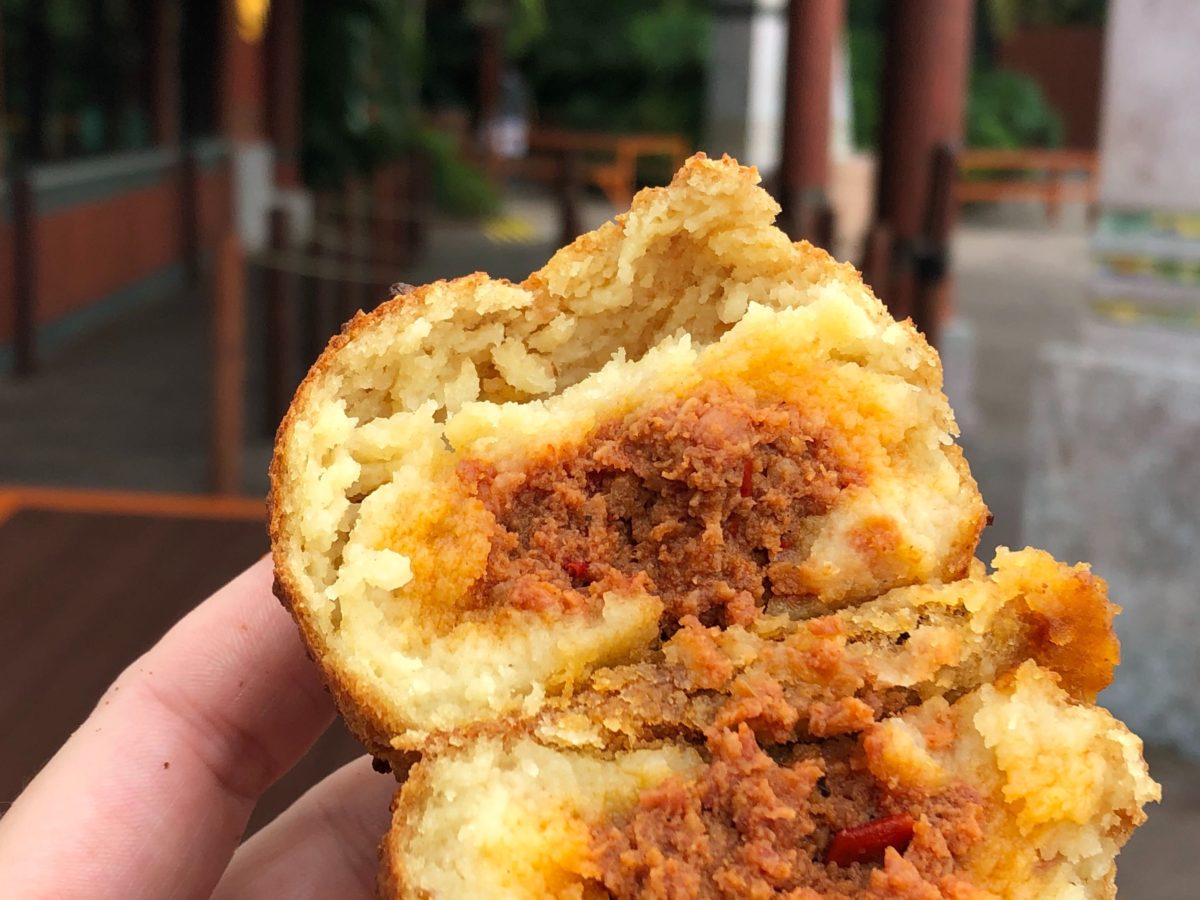 The outside layer had a slightly buttery, creamy taste to it, but the flavor inside just didn't impress like the empanada. I ended up eating all the outside layer and skipping the filling.
Chicharrones – $4.99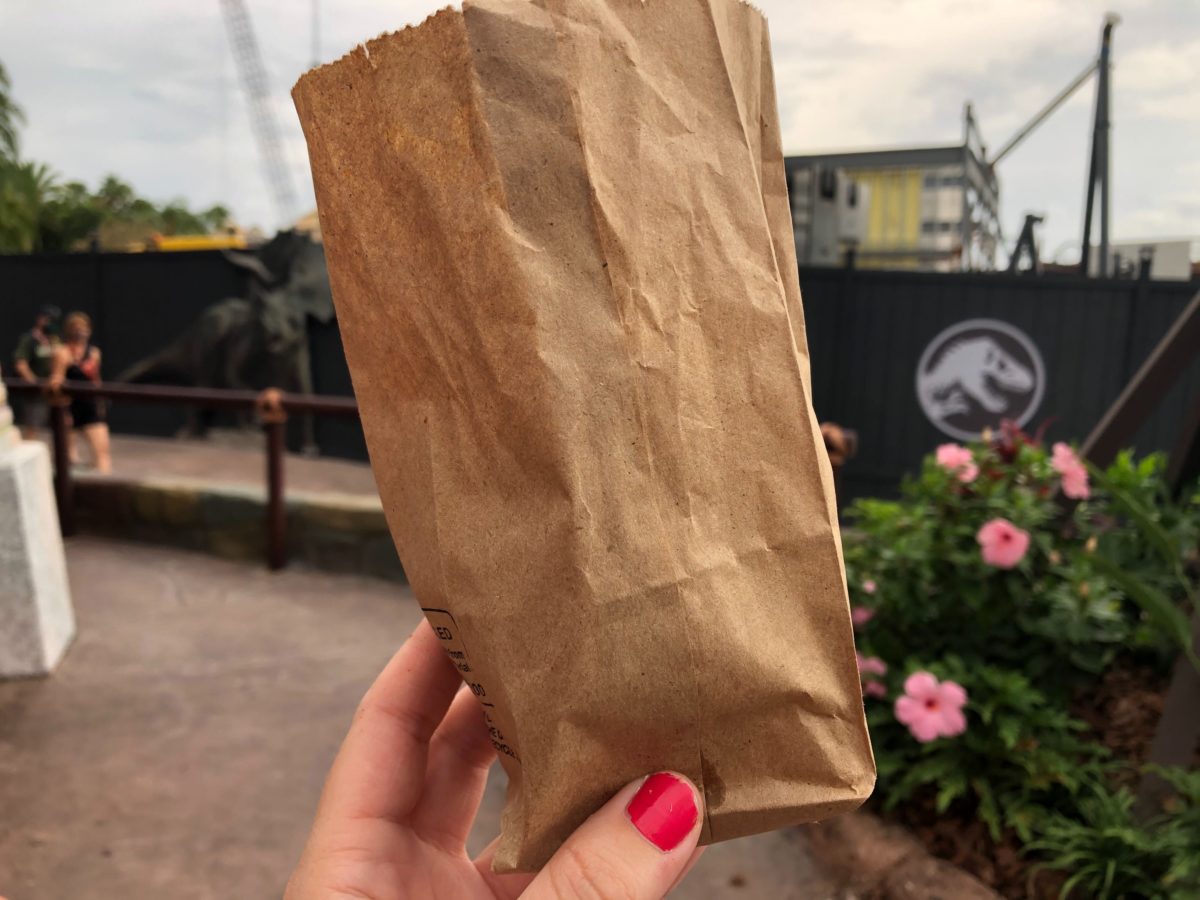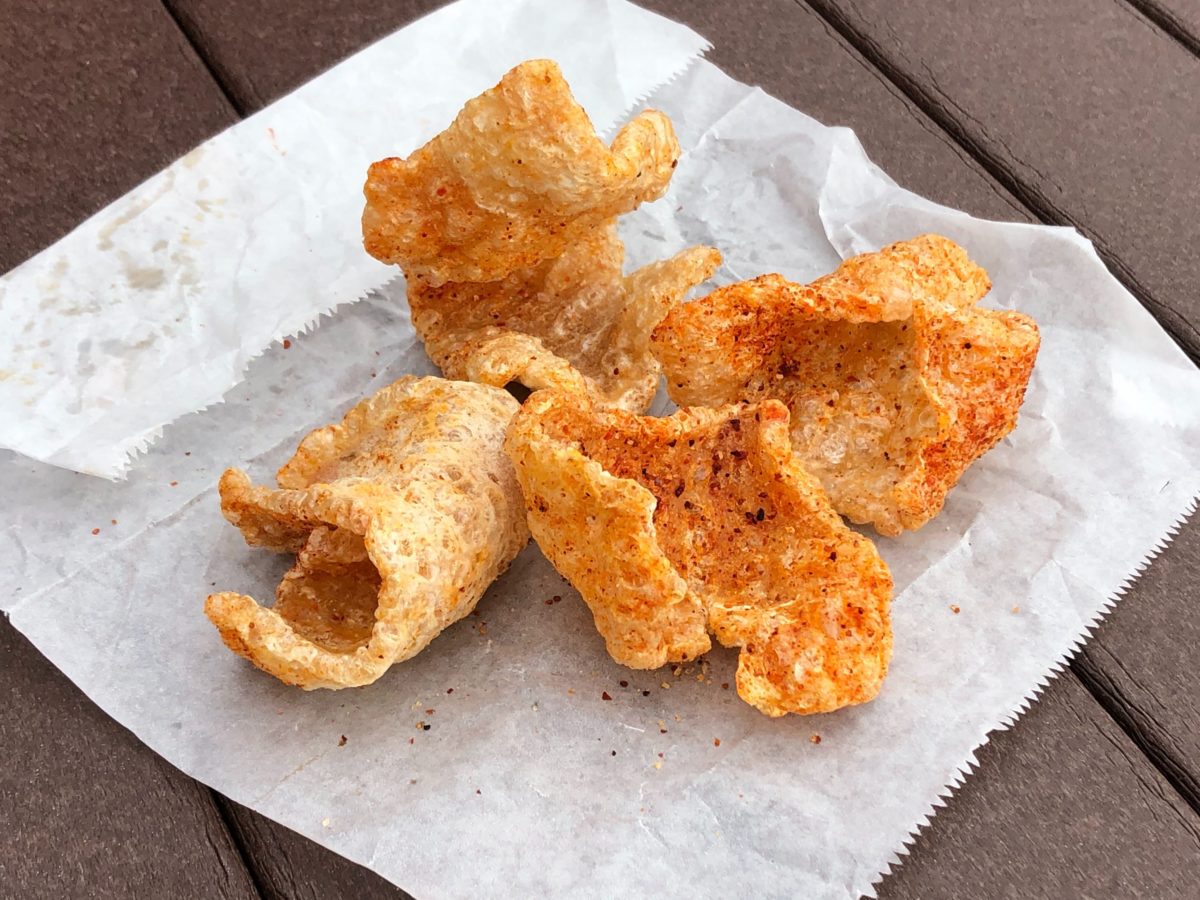 Our order of chicharrones came with 4 large pieces. Normally, I'm not a fan of chicharrones but I found these to be much more enjoyable than I expected. They're crunchy, but not brittle or dry, with a nice flavor.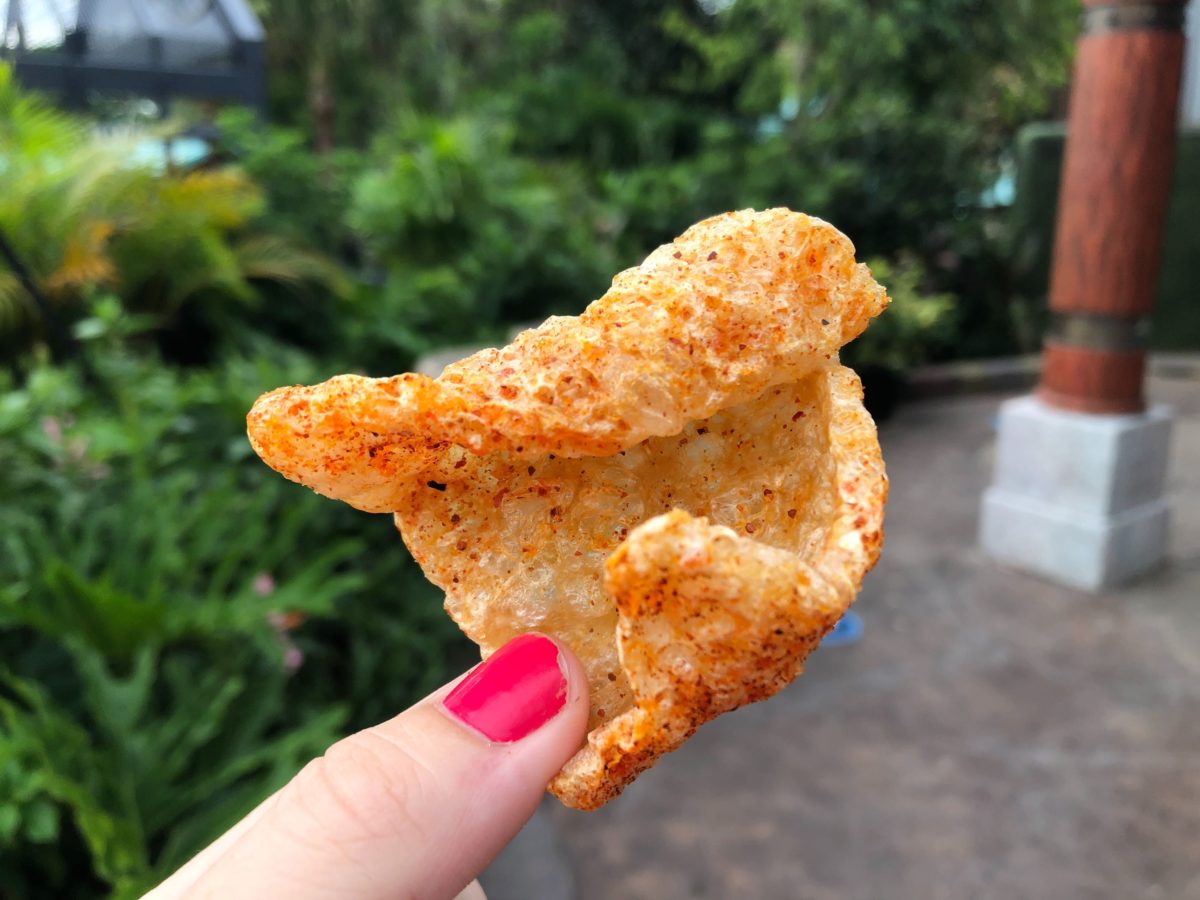 We probably wouldn't order these again, but we would recommend them to anyone who enjoys chicharrones.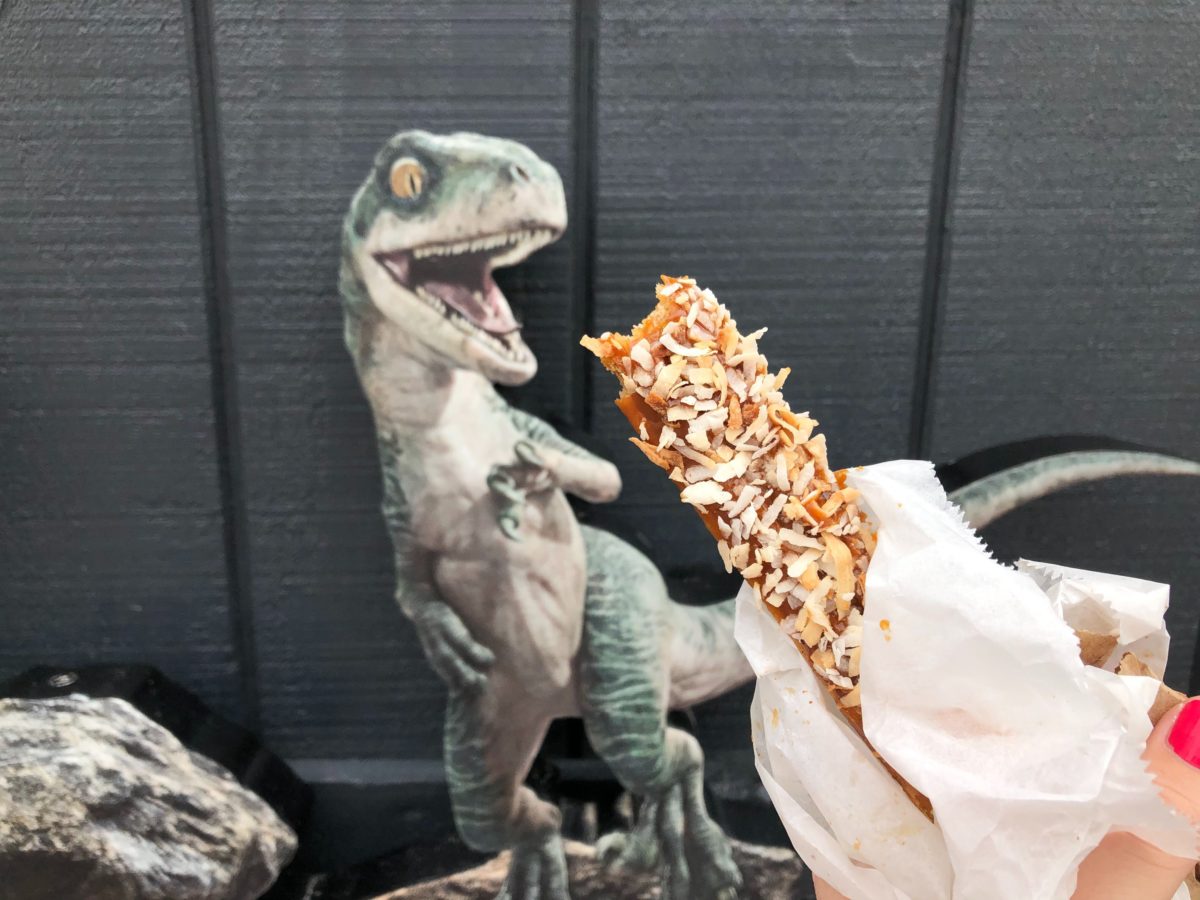 We thoroughly enjoyed the nicely themed menu at Natural Selections. These food offerings are similar to what you might find if you made a trip to Isla Nublar and really help add to the immersion into the land. Will you be stopping by Natural Selections to check out the new menu? Let us know in the comments what you're excited to try!