On June 7, Universal Studios Florida will be celebrating its grand 30th anniversary. Over the years, we've enjoyed riding the movies, saving E.T., and cutting a rug with the Blues Brothers. And today, we got to… taste the movies by way of this incredible-looking new offering from Voodoo Doughnut: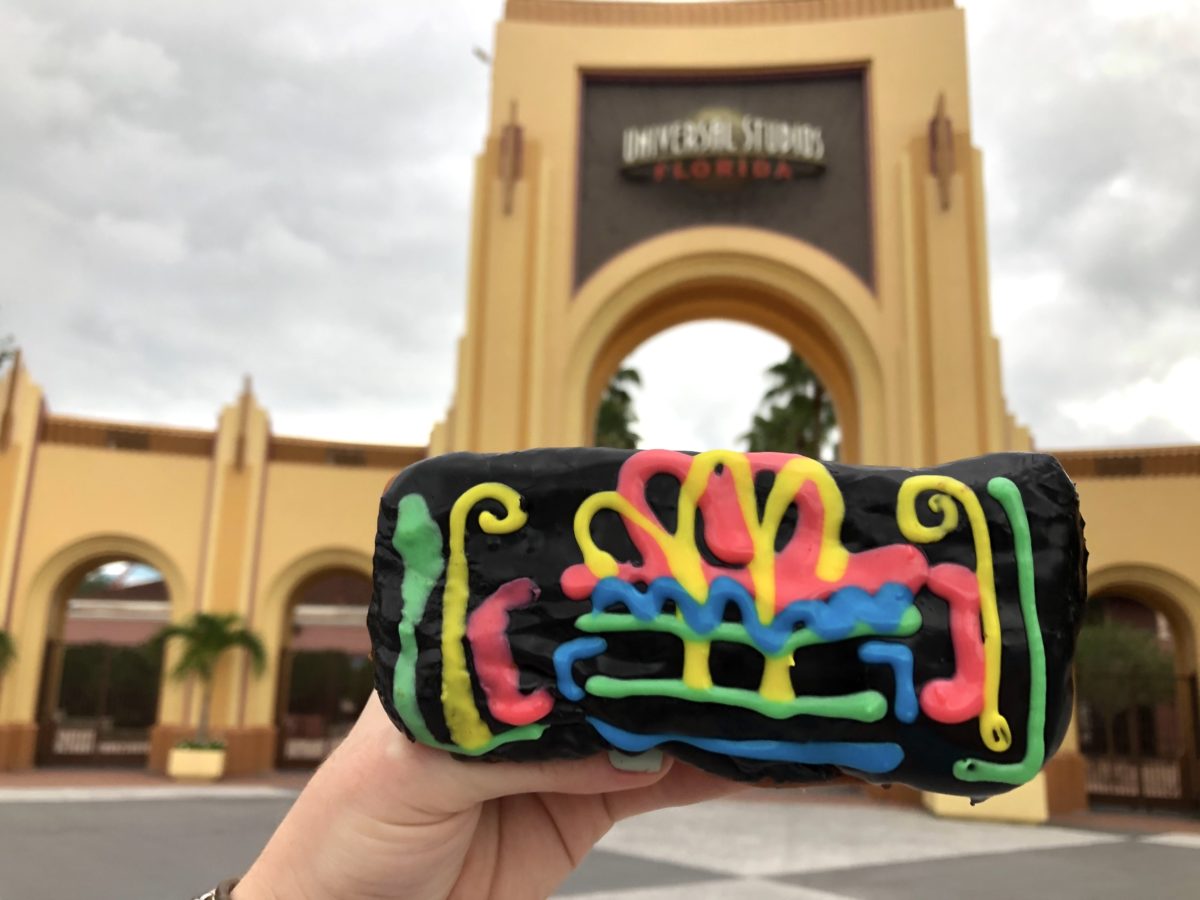 The icing-laden treat is a culinary re-creation of the iconic neon marquee, originally from Universal Studios Hollywood and eventually also used as the logo for the park when it first opened in 1990. In case you were hungry for some history, here's a really neat behind-the-scenes press kit from the grand opening: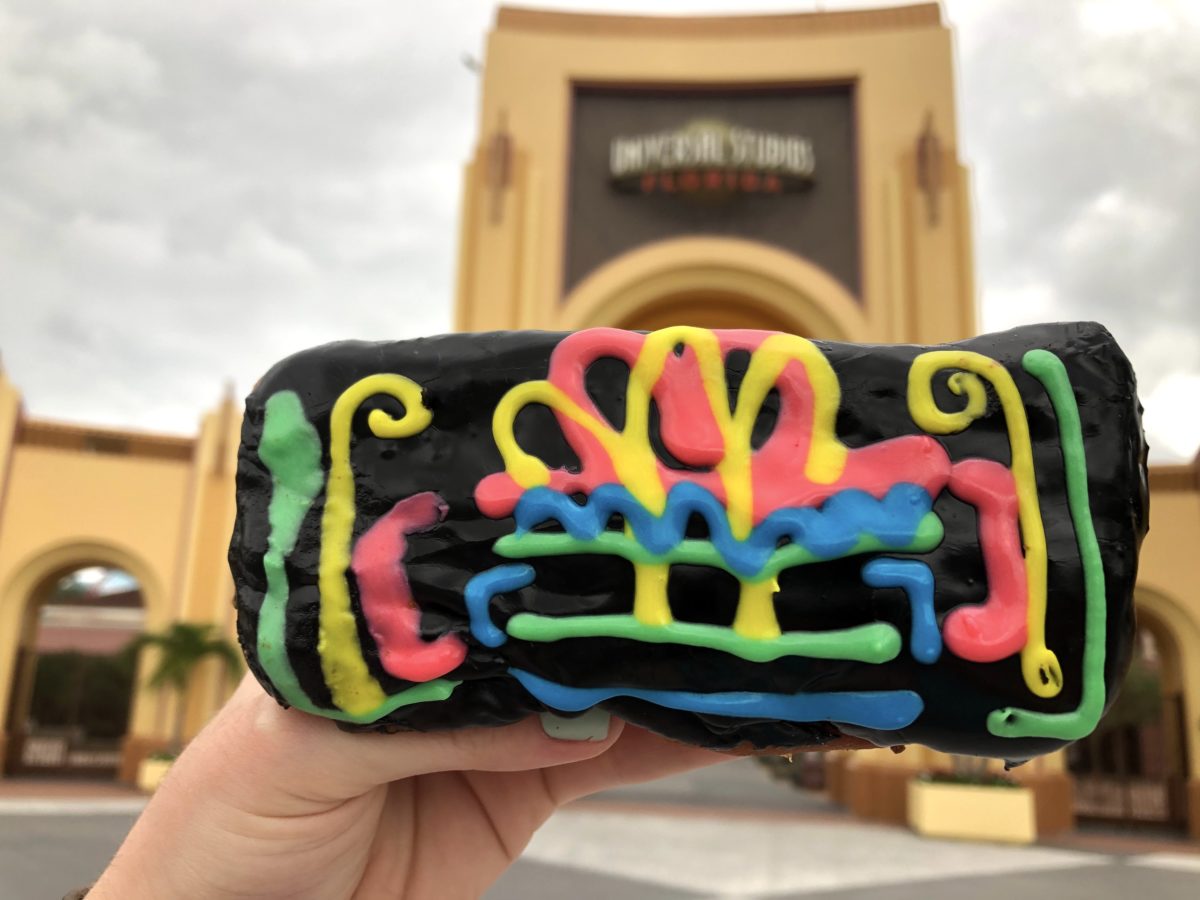 The Universal Studios Florida 30th Anniversary donut costs $3.75, and given the long lines (especially near park close), we highly recommend mobile ordering via the Universal Orlando app. For just under $4, it's a massive doughnut and easily shareable––the perfect treat to round out a day of park snacking before heading back to your resort.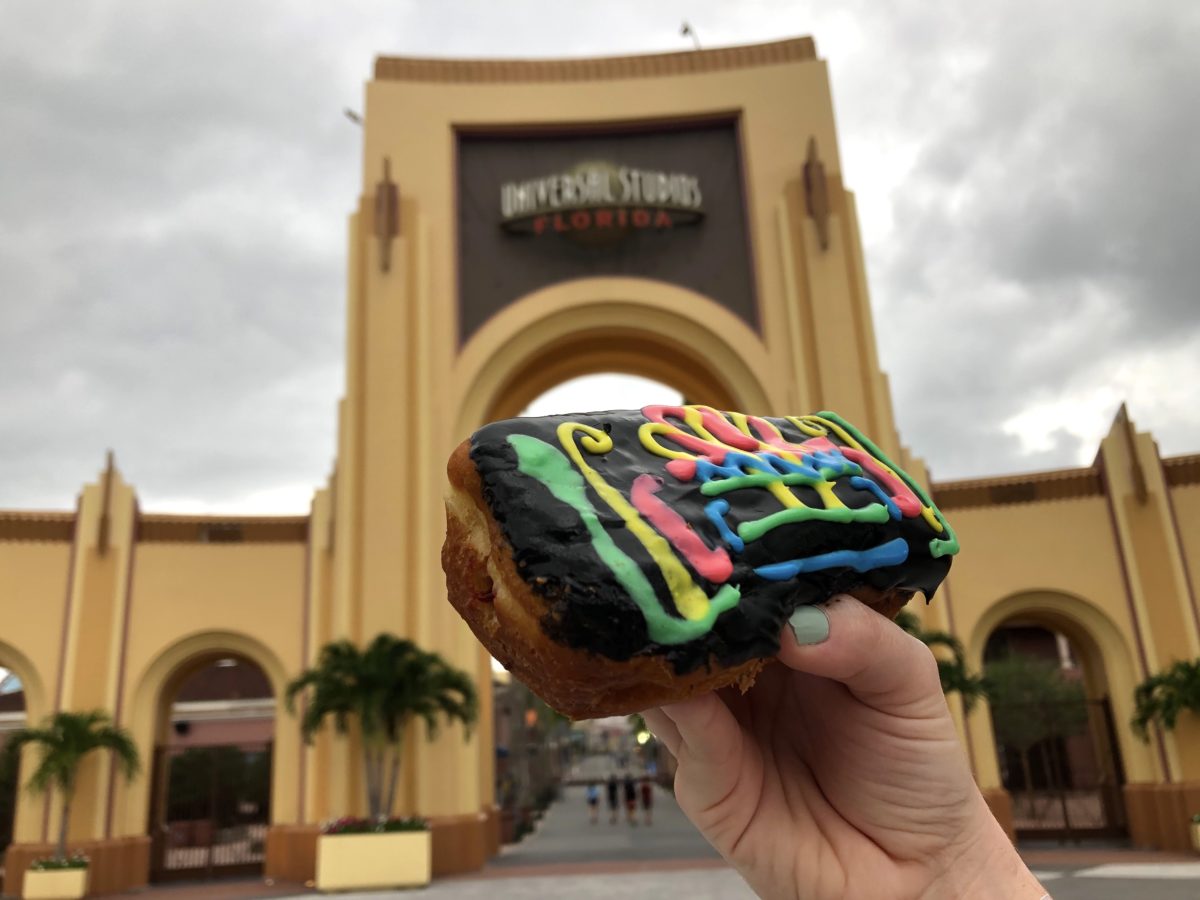 The bright neon icing sits on a thick backdrop of black icing to make the colors pop more, with the fried yeast doughnut having a perfectly browned, slightly crisp exterior. On the ends, you see where they've filled the interior with raspberry jam. The whole thing is massive, and sturdy enough to be walked over to the entrance arch for a full-on photoshoot: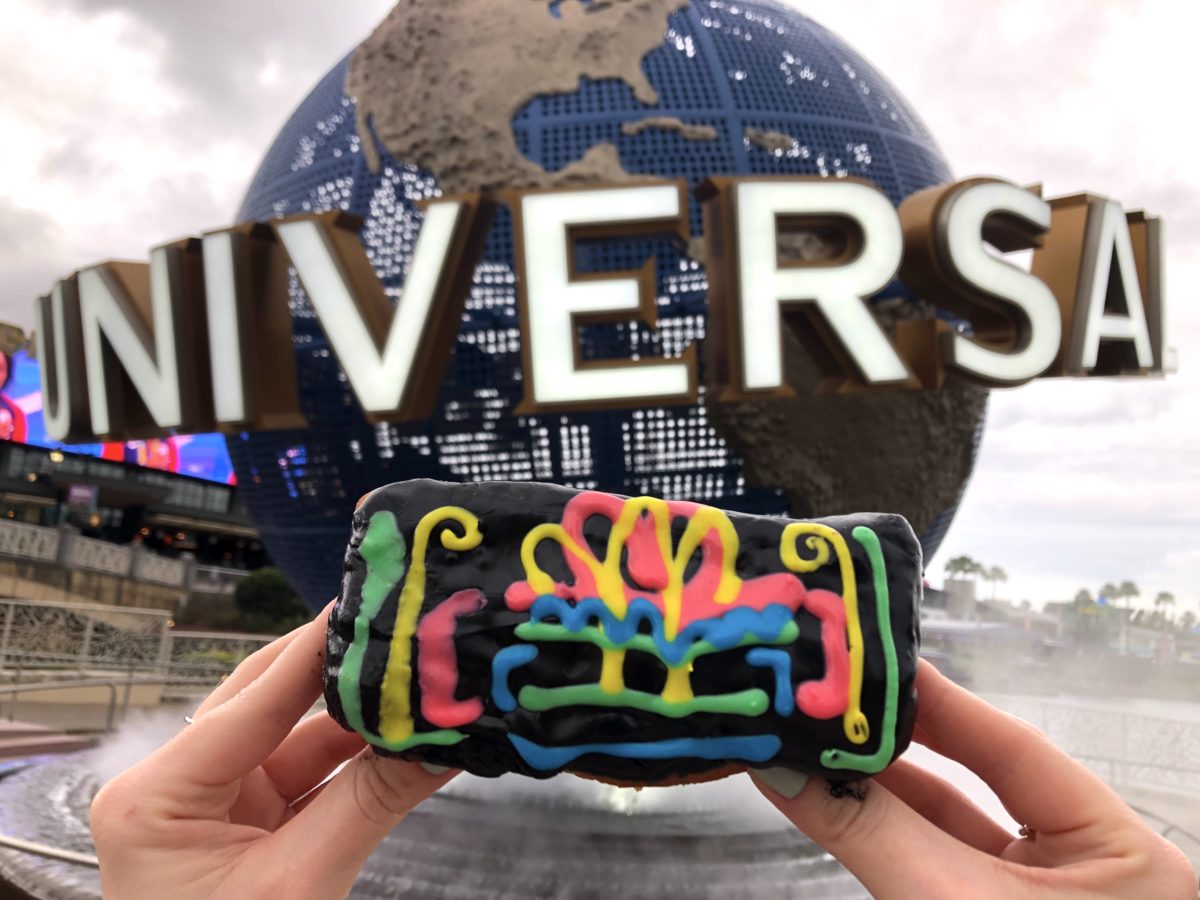 If you saw two girls walking a donut halfway across CityWalk for photos, that was us.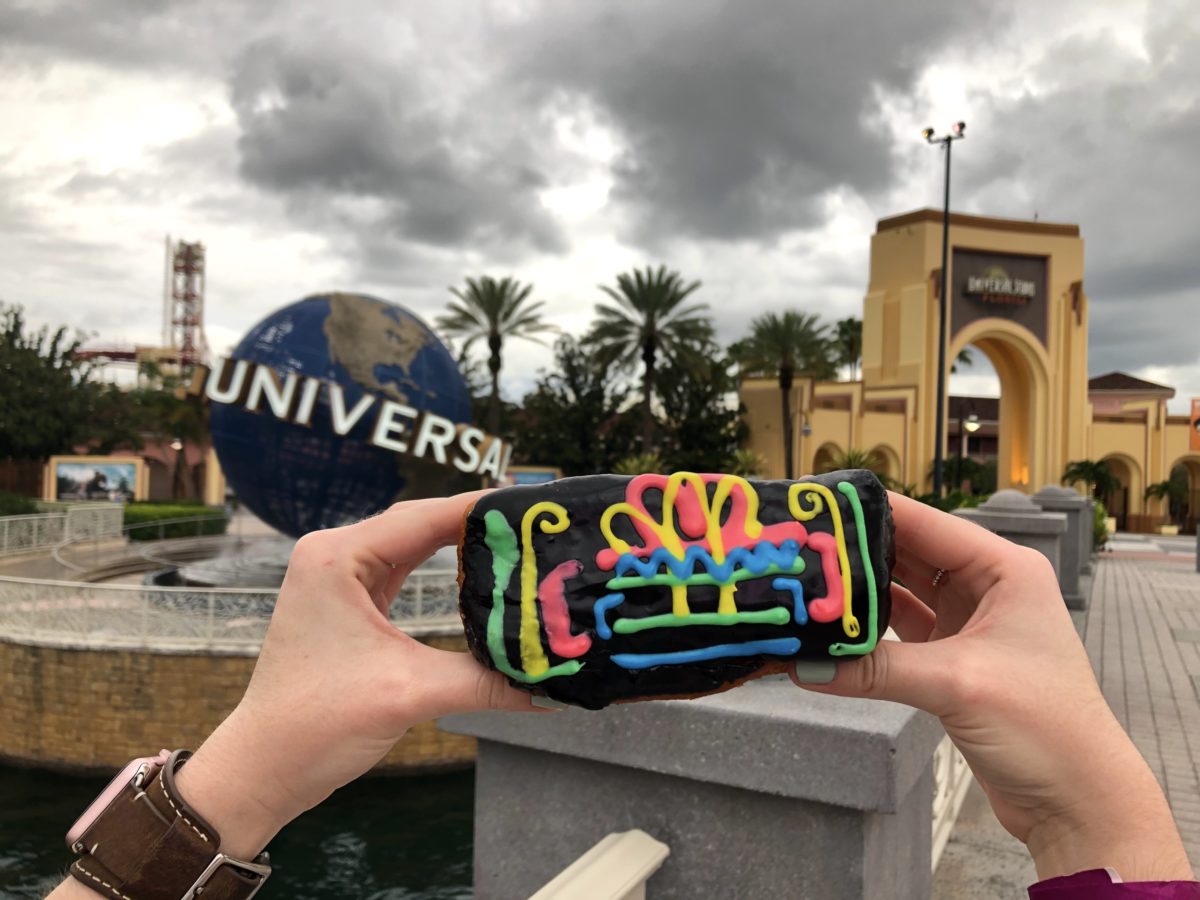 As far as taste goes, the dark icing base was sweet, with almost a chocolatey flavor, and vanilla icing throughout. It wasn't too sweet, and there was a good ratio of icing to doughnut in this case. Voodoo always makes perfectly fried, flakey doughnuts, and this specialty item is no exception.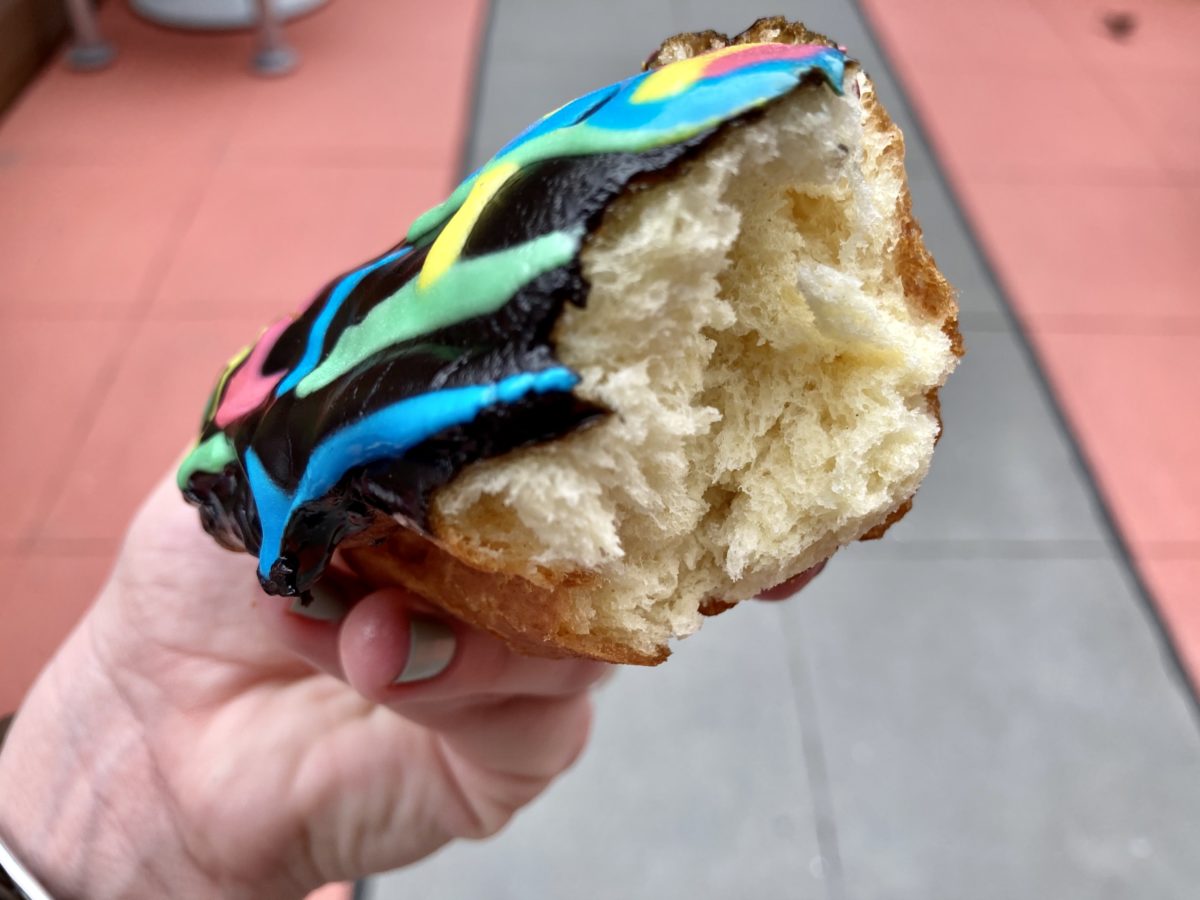 Interestingly enough, splitting the doughnut in half revealed that there was no jam running through the center, however the ends were packed with jam.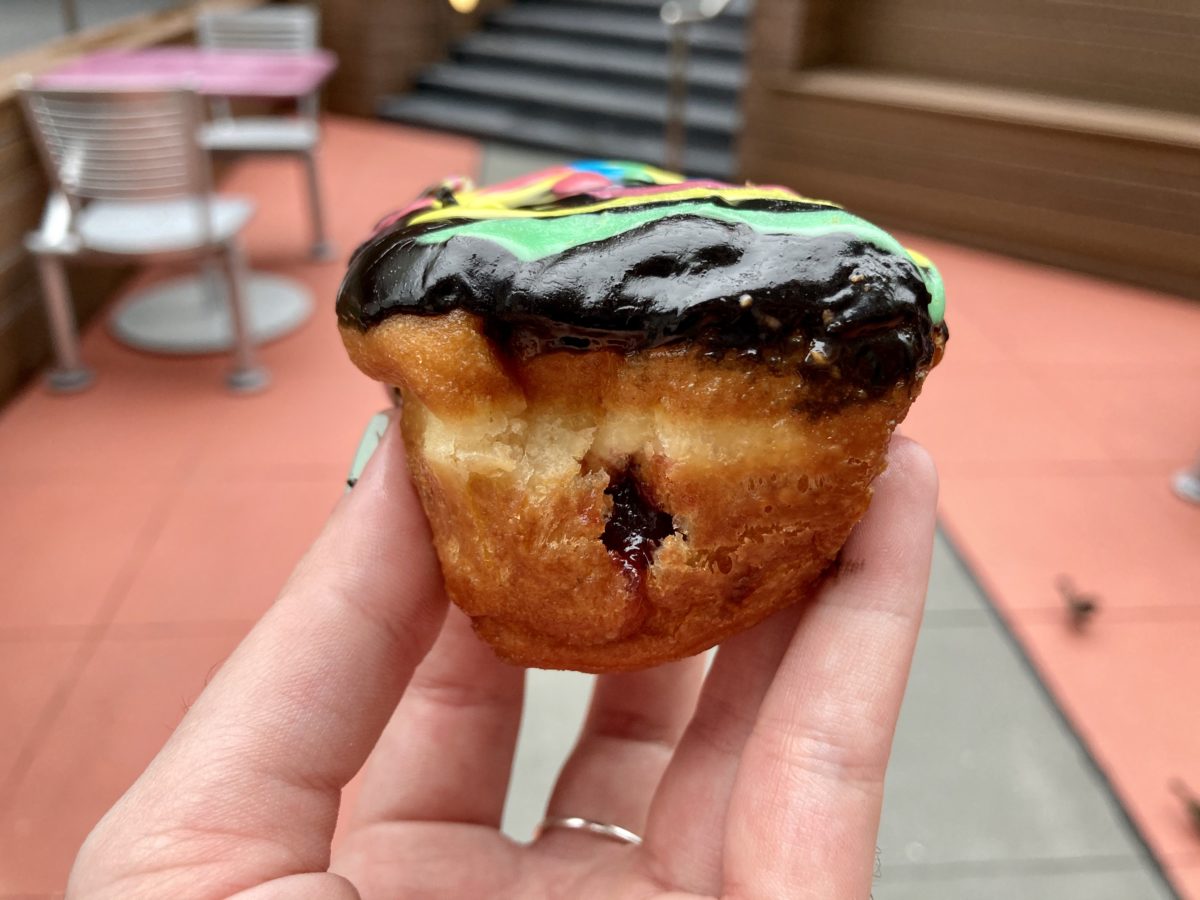 We ate half after a long day at Universal Orlando, and it seemed like slight overkill amidst the heat and general discomfort of eating in public. Everything was just melting and oozing everywhere, and the situation just isn't conducive to licking fingers clean, so we suggest either eating with a fork and knife and plenty of napkins, or taking one or two in a box with you to eat later. In any case, it's a really fun nod to the park's 30th anniversary and a showstopping doughnut you literally can't find anywhere else––all just for $3.75.