After nearly two weeks of a soft-open period open to residents of Osaka Prefecture with annual passes, Universal Studios Japan has finally exited its soft opening period, and has returned to general business. Day Guests and Annual Passholders alike are welcome to visit without reservations, provided they live in the six prefectures of the Kansai area. And as part of the park's transition to a full reopening, some new procedures have been implemented within the park to increase Guest enjoyment while keeping infection prevention in mind.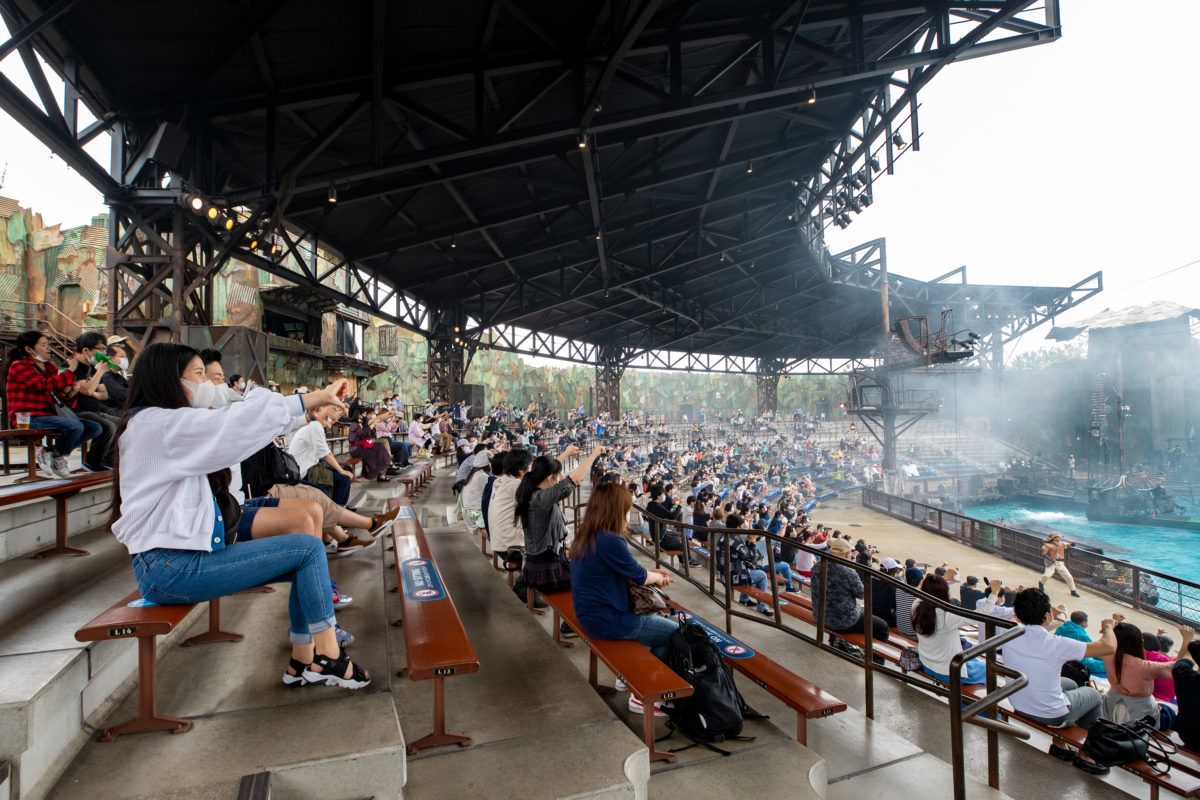 At the popular Waterworld stage show, Guests can enjoy a new preshow that doesn't involve shouting and maintains social distancing protocols.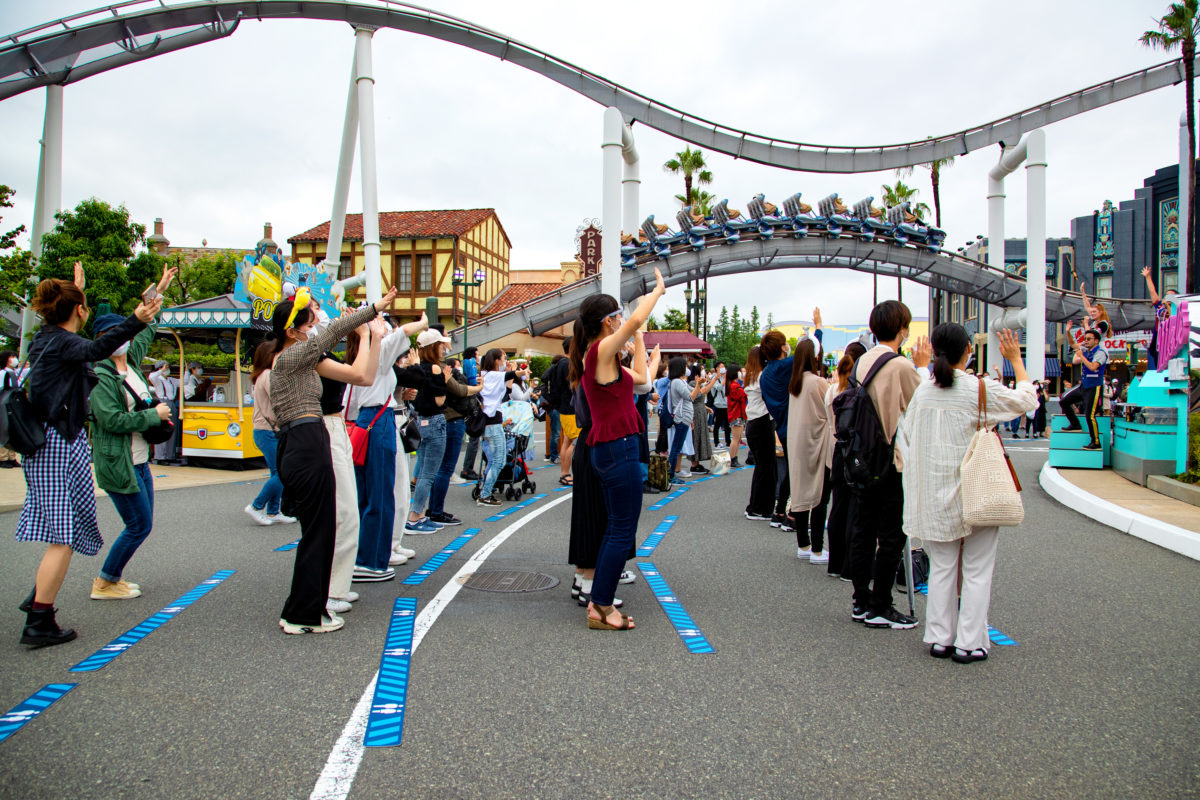 Further implementation of ground markers helps Guests enjoy atmospheric shows like Power of Pop: UK Edition in a socially distanced manner.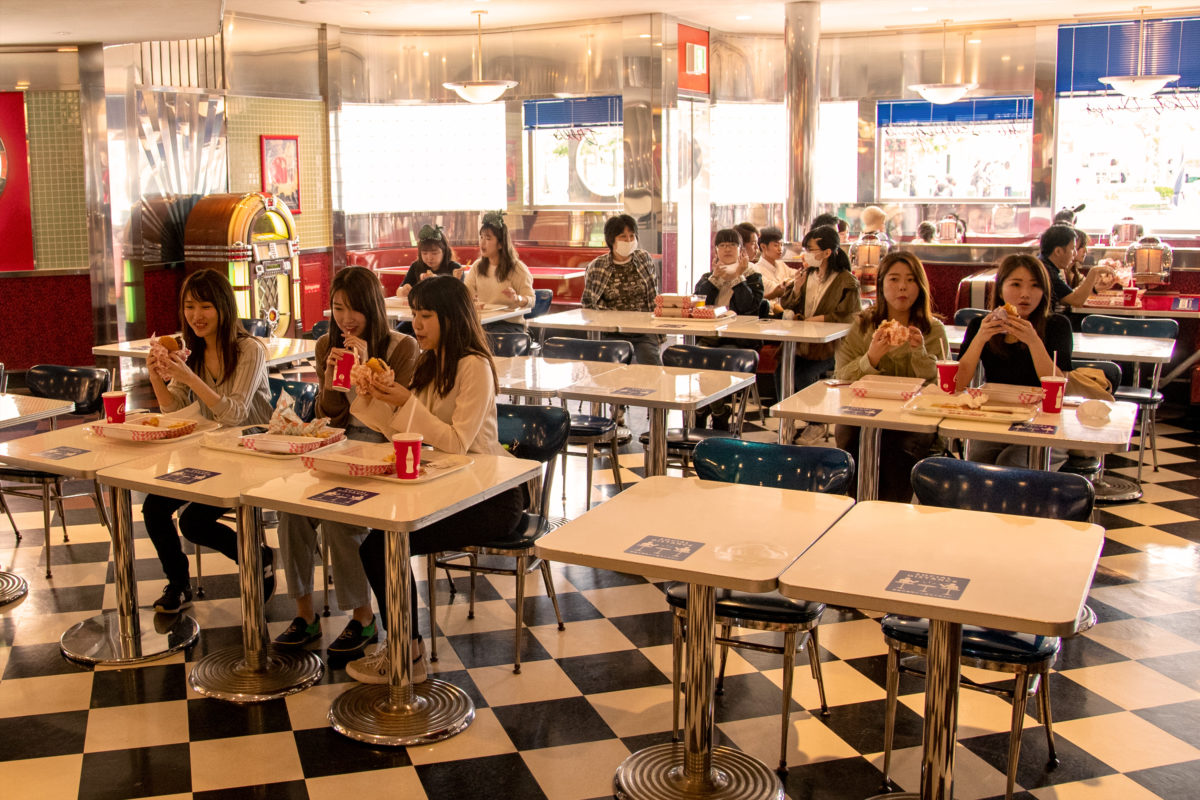 Guests are also asked to sit only next to each other at tables rather than across, since sitting across can transmit COVID-19 easier.
Takashi Murayama, CMO of Universal Studios Japan, offered the following statement:
We're very excited to resume general business, and we know our Guests have looked forward to this too. We're touched by the emotions of our Guests. You can see through the masks that they're smiling, or even weeping from the joy of returning. During the temporary closure, we consulted with the Osaka City Public Health Center, the Osaka Prefecture, and other agencies., and worked together with parks across Japan to create the "Guidelines for Limiting Spread of COVID-19 at Amusement & Theme Parks". We plan to continue operating the park with the utmost priority of the health and safety of our Guests and Team Members, particularly in these unprecedented times. We hope Universal Studios Japan will bring joy and excitement to our Guests, and will contribute to the revitalization of tourism within Japan.
You can read through Universal Studios Japan's procedures for preventing COVID-19 infections in our piece ahead of the soft open. As we mentioned, only visitors living within the six prefectures of the Kansai area can visit Universal Studios Japan at this time. A timeframe for Guests outside of Kansai has yet to be announced.
Photos courtesy of Universal Studios Japan