Universal Orlando Resort is preparing to reopen all three of their theme parks, starting with soft openings for Team Members today and registered Annual Passholders leading up to the grand reopening on June 5. CityWalk, Universal Orlando's smaller version of a "Disney Springs" shopping and dining district, reopened earlier this month with added health and safety measures in place. Now, as the theme parks prepare for their reopening, we decided to make a trip out to see what's new.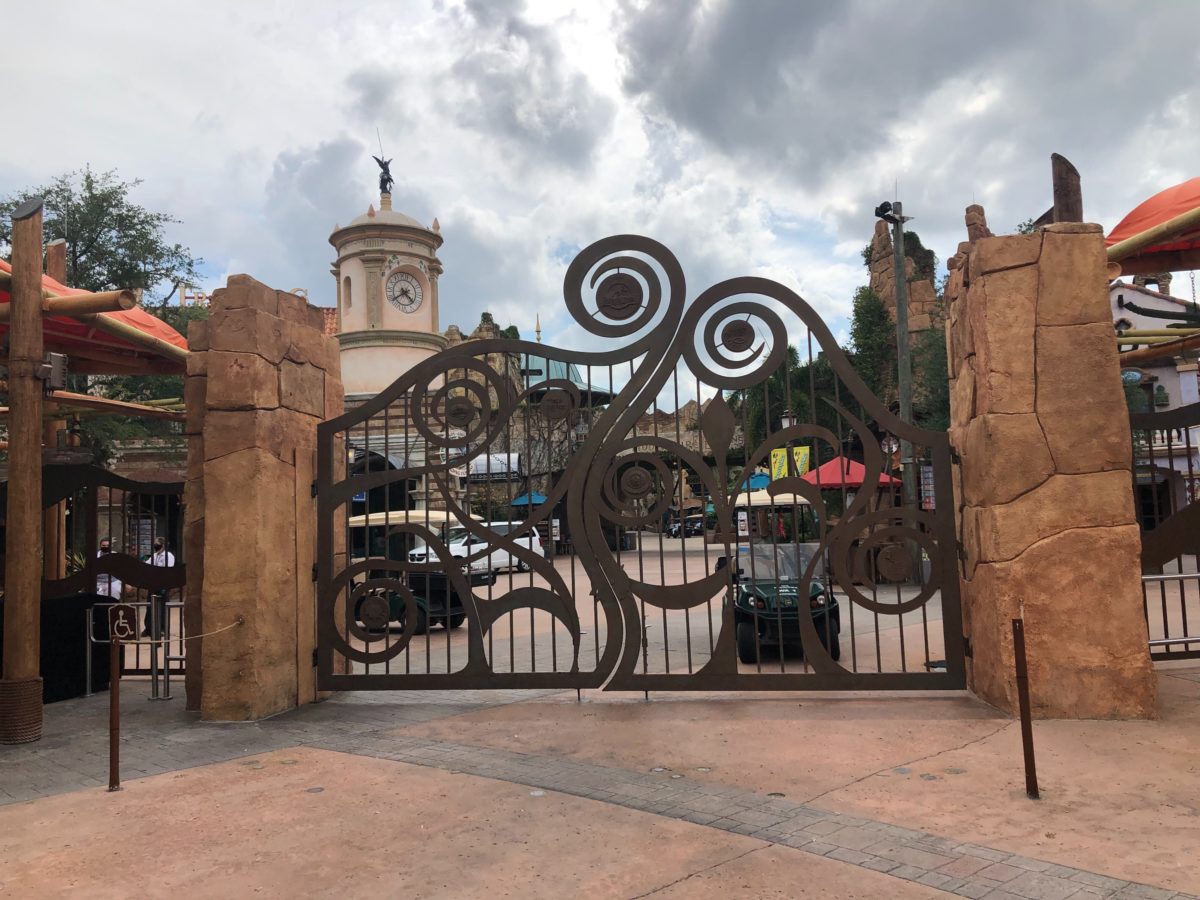 After getting through temperature screenings and bag checks, we made our way over to Islands of Adventure first. As we approached the gates, beautiful theme park music began to fill the air. The music has returned to the entrance of the park and it brought tears to our eyes.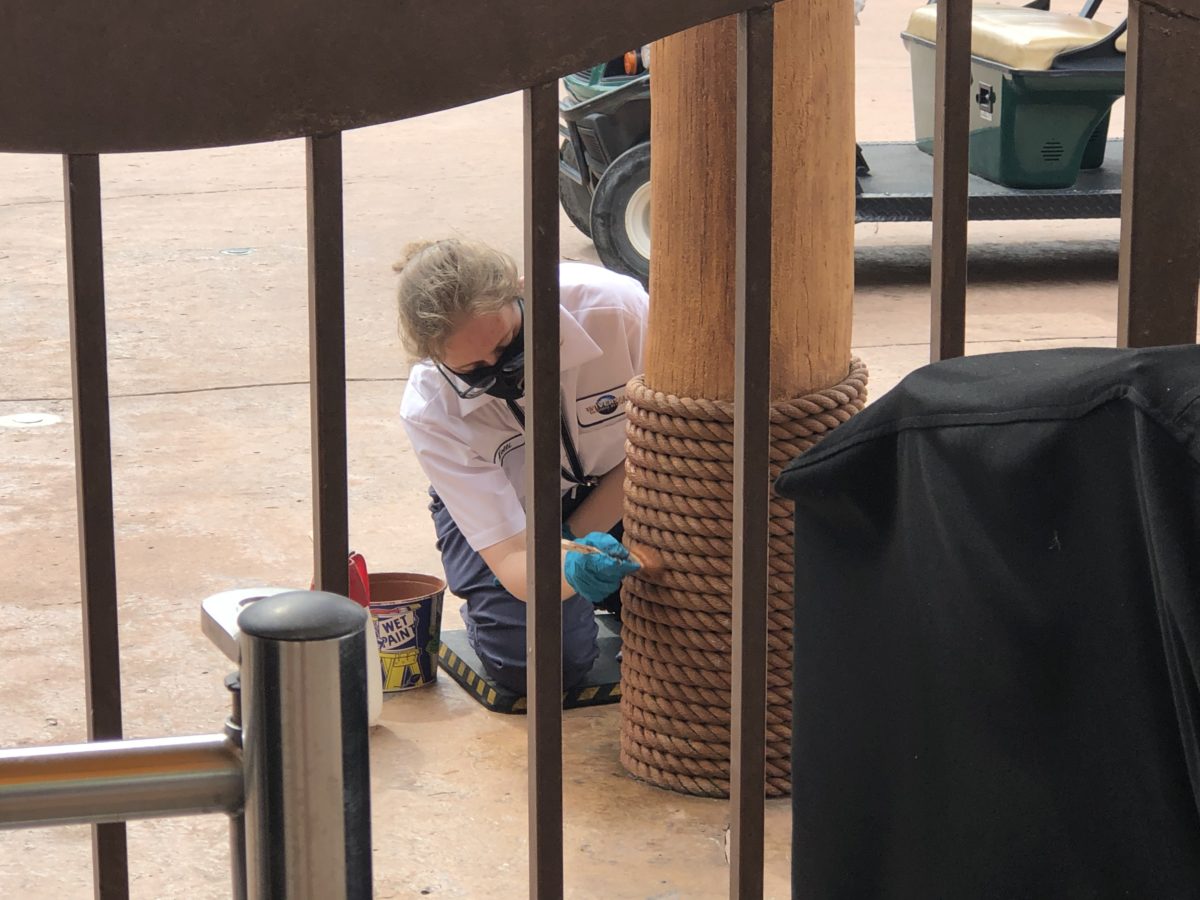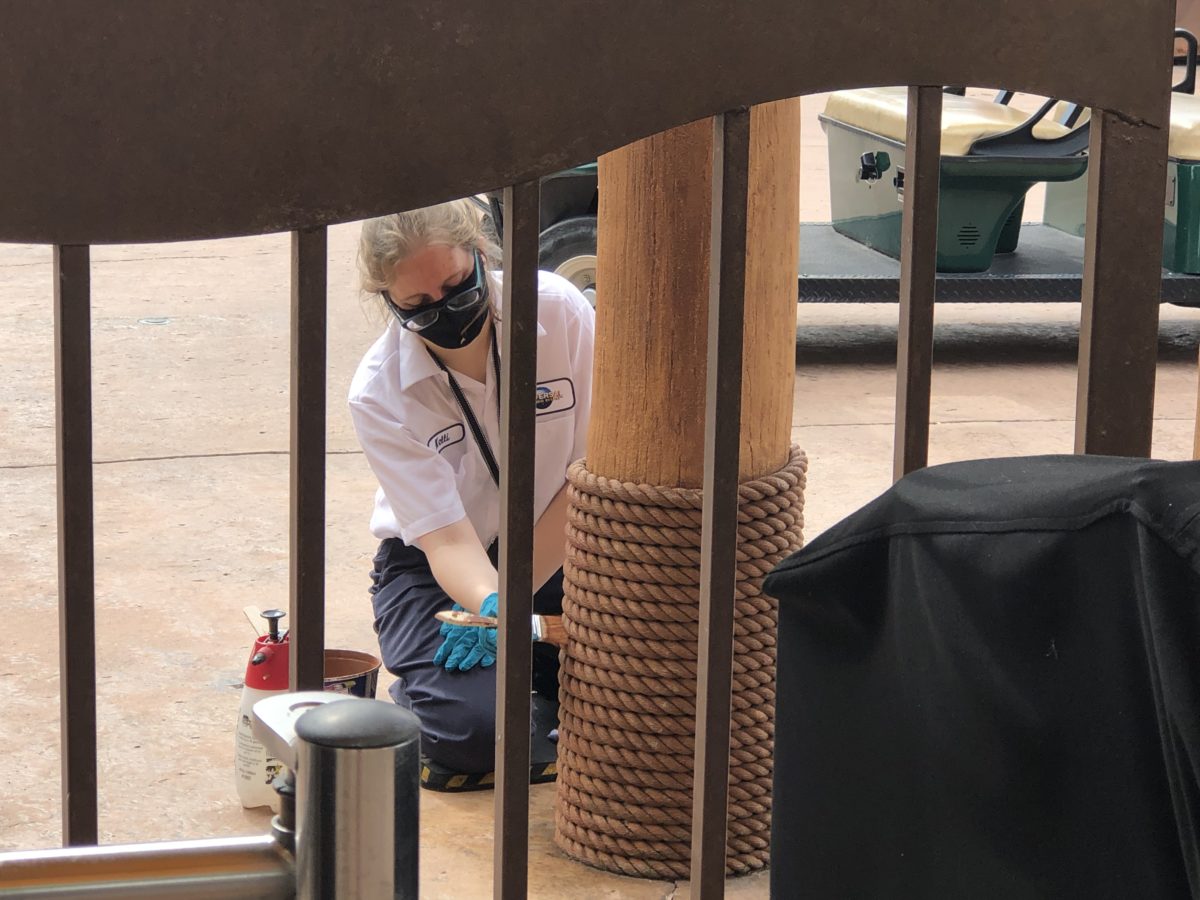 Inside the park, we could see Team Members hard at work. They waved and smiled at us behind their masks, allowing us to take photographs of them painting around the main entrance of the park.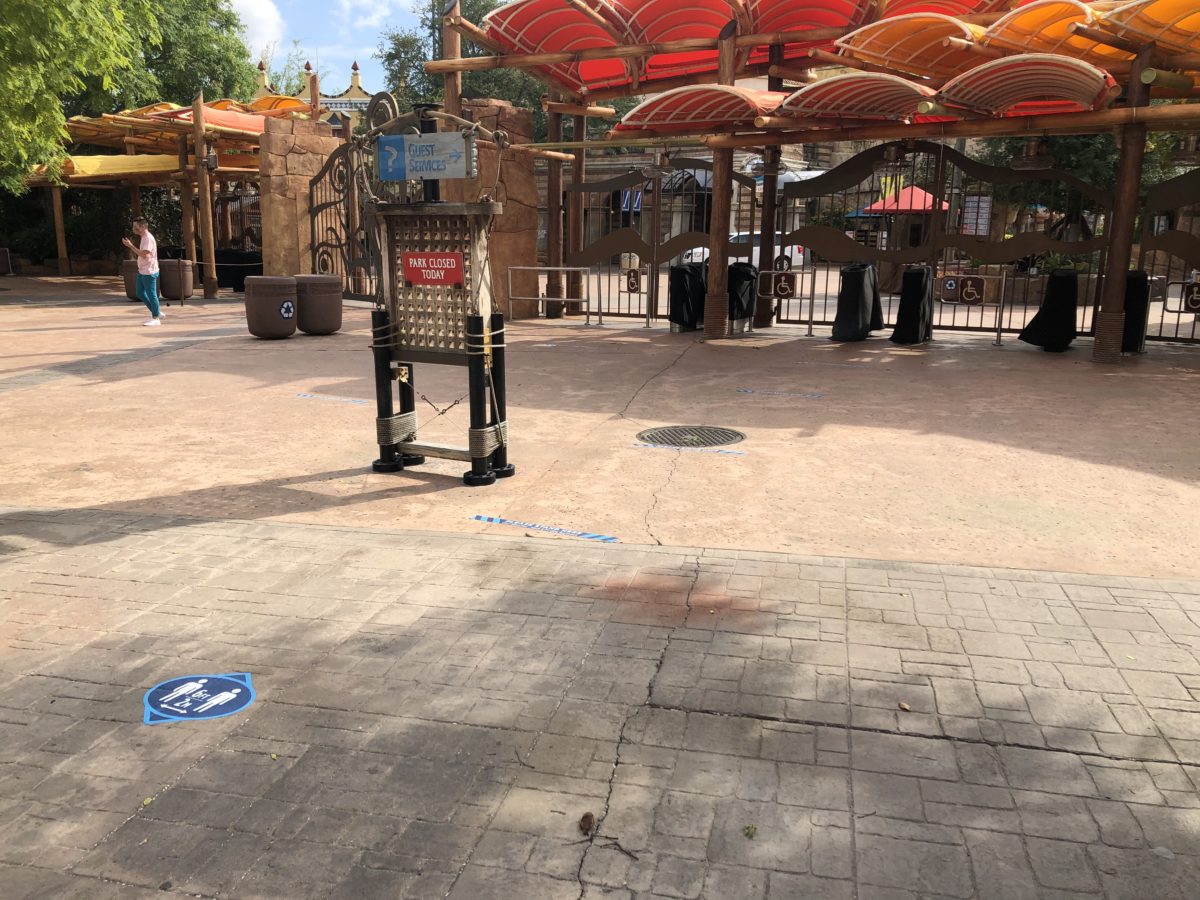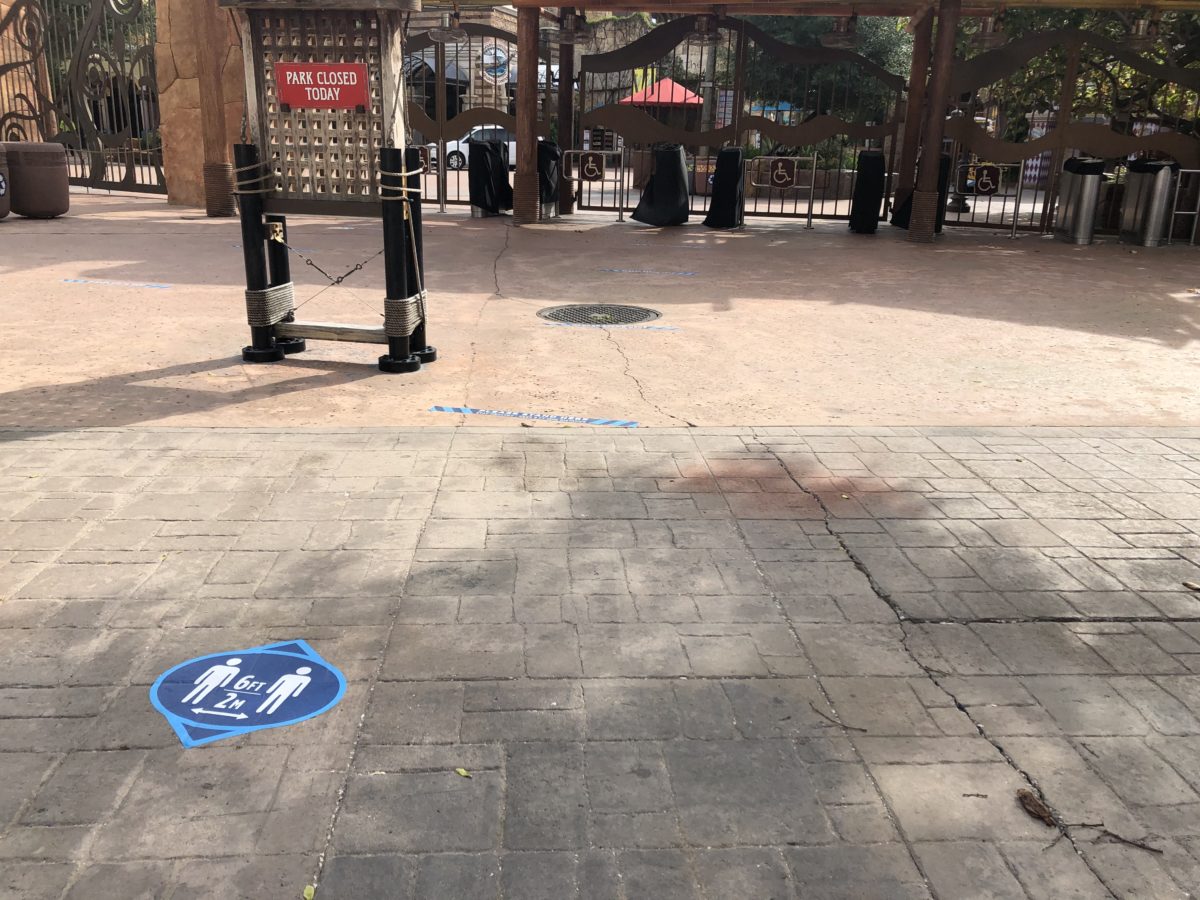 Larger "dot" markings can be seen, with "line" markings measured out in between, all denoting a 6-foot distance.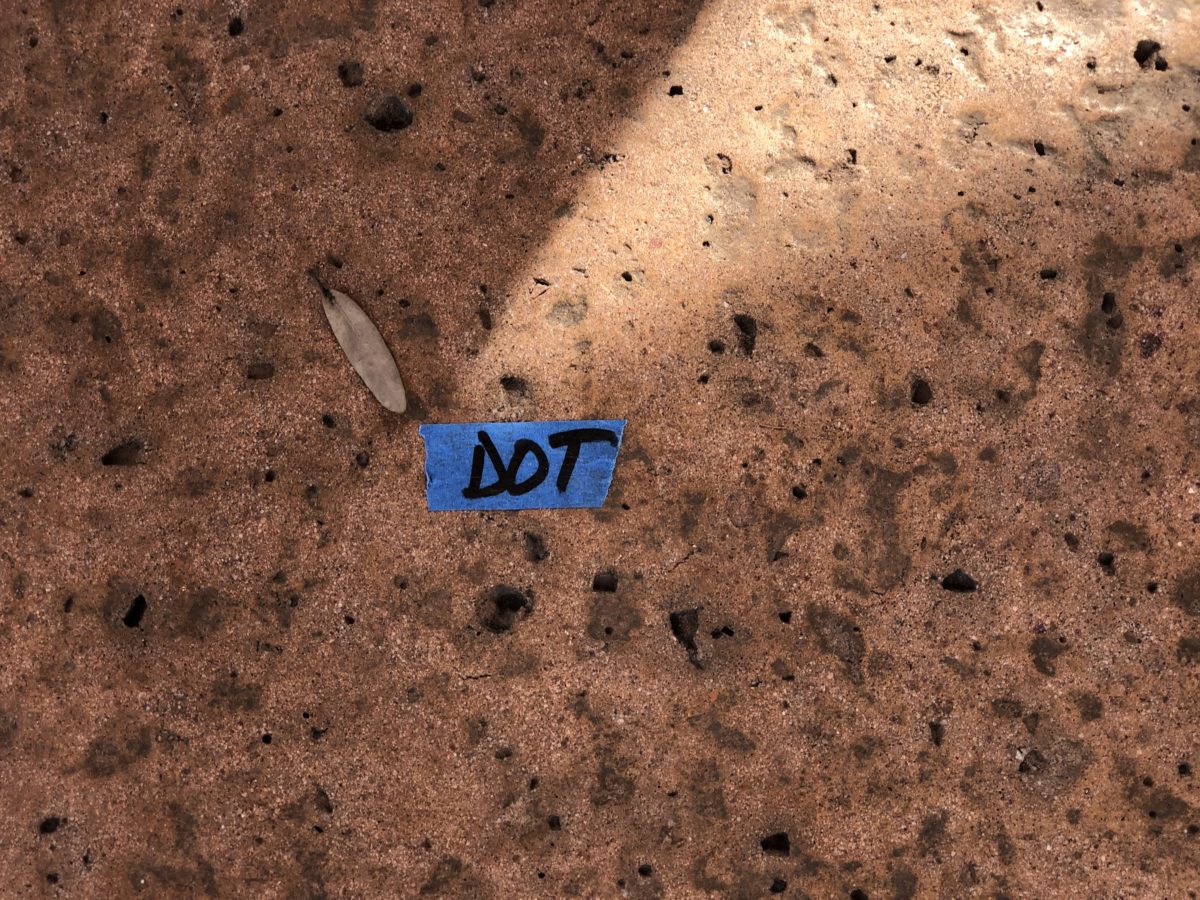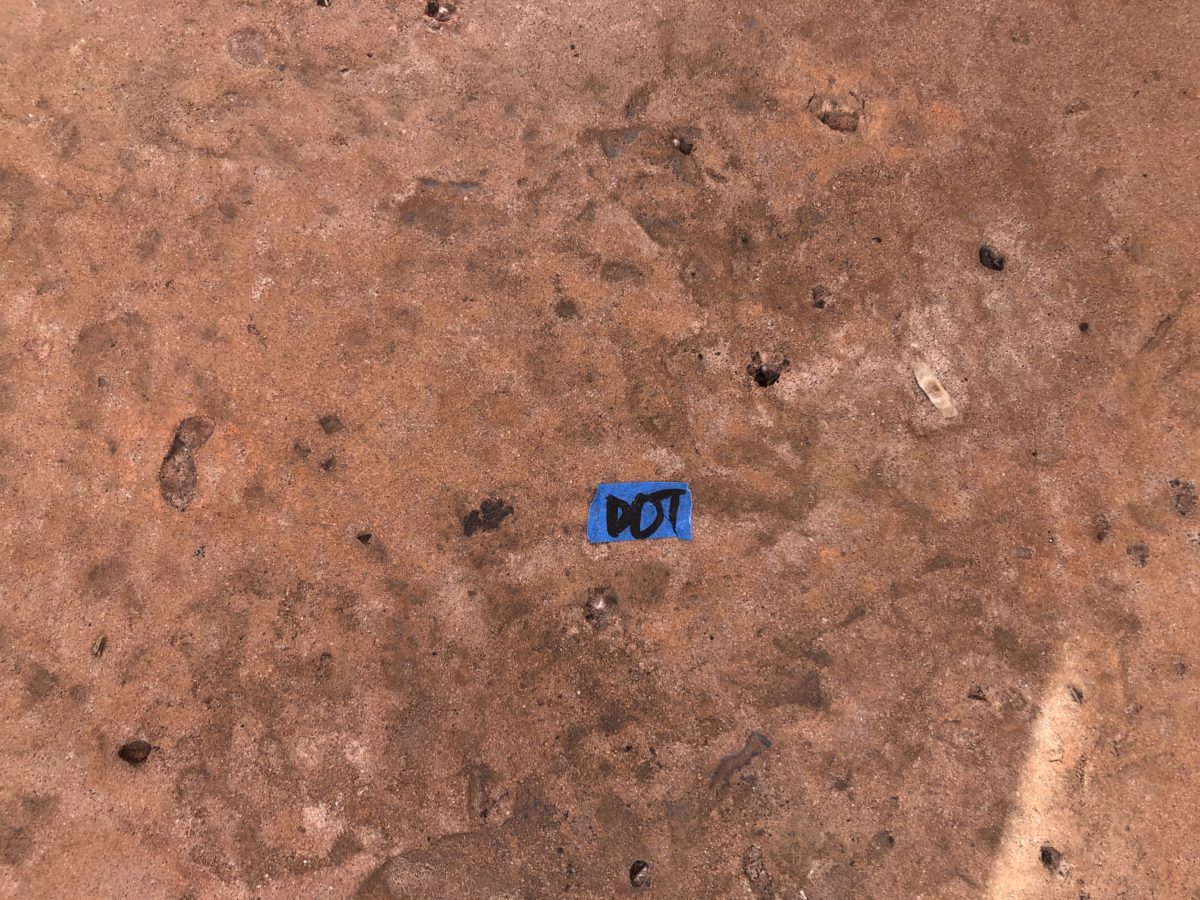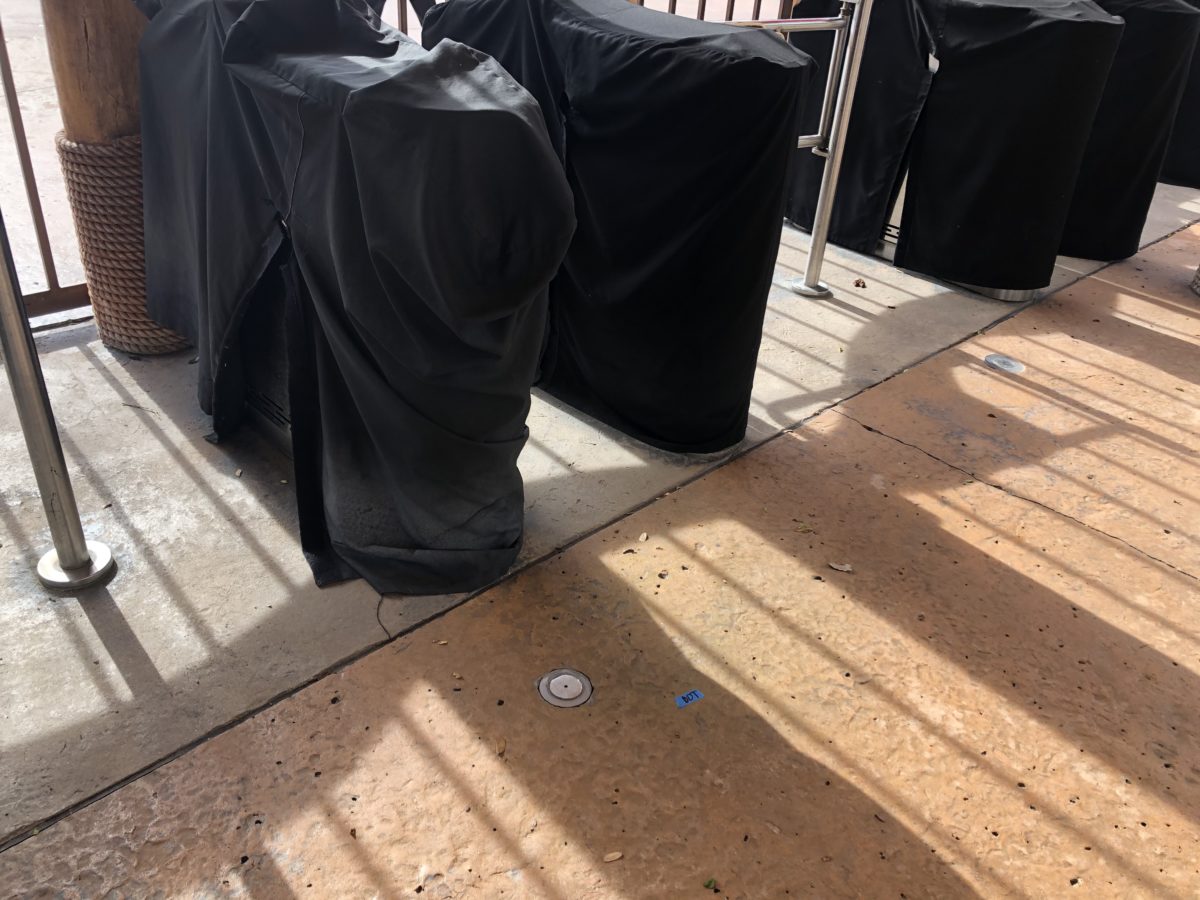 Blue tape pieces with the word "DOT" have been taped in front of the turnstyles, so we can assume they'll be adding more permanent distancing markers here soon.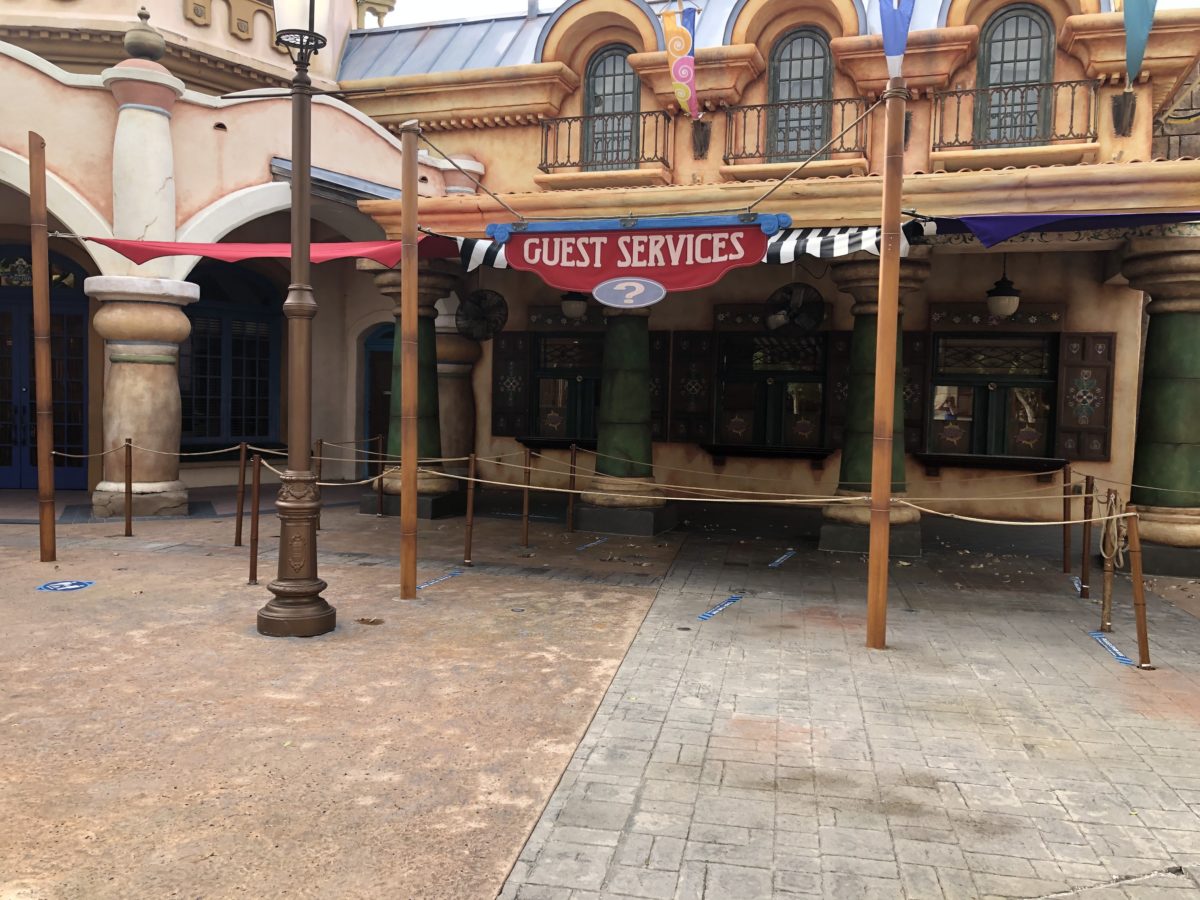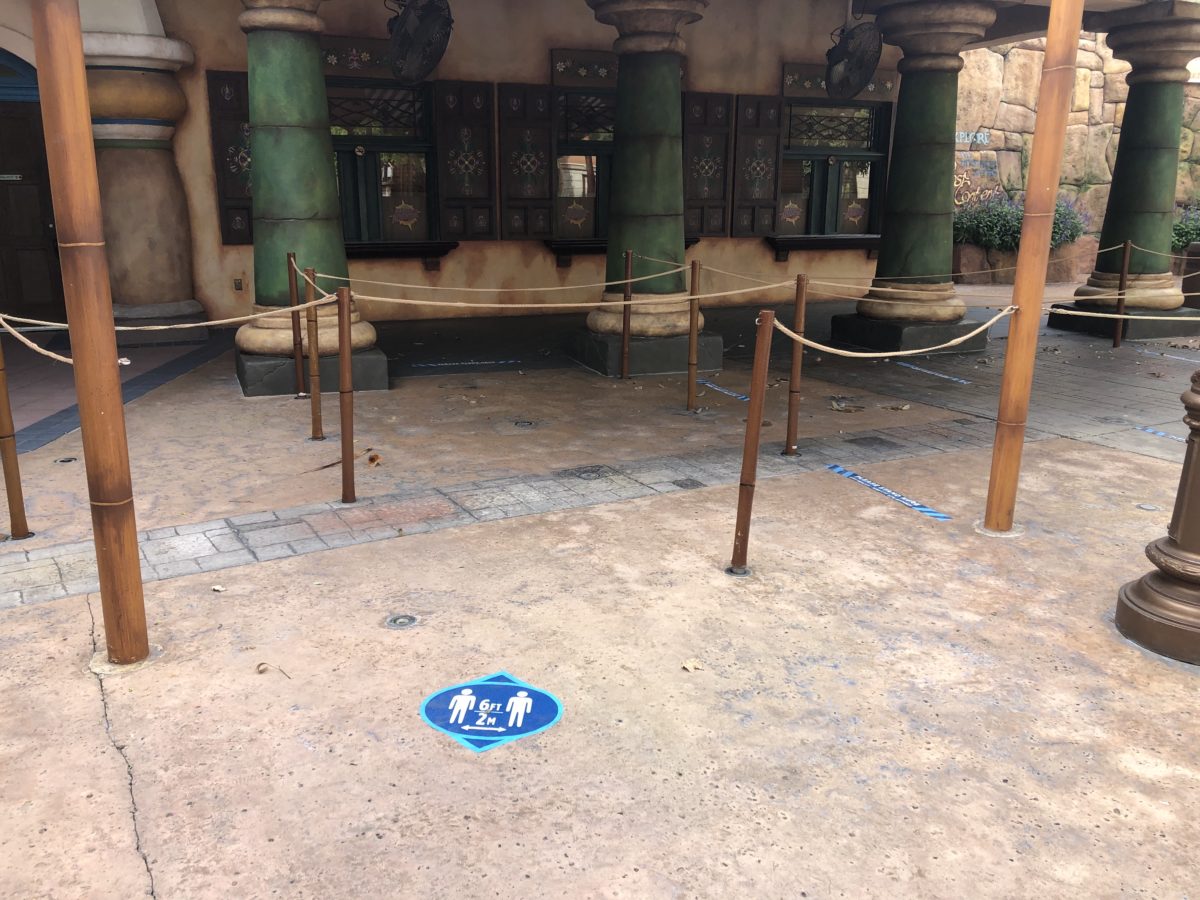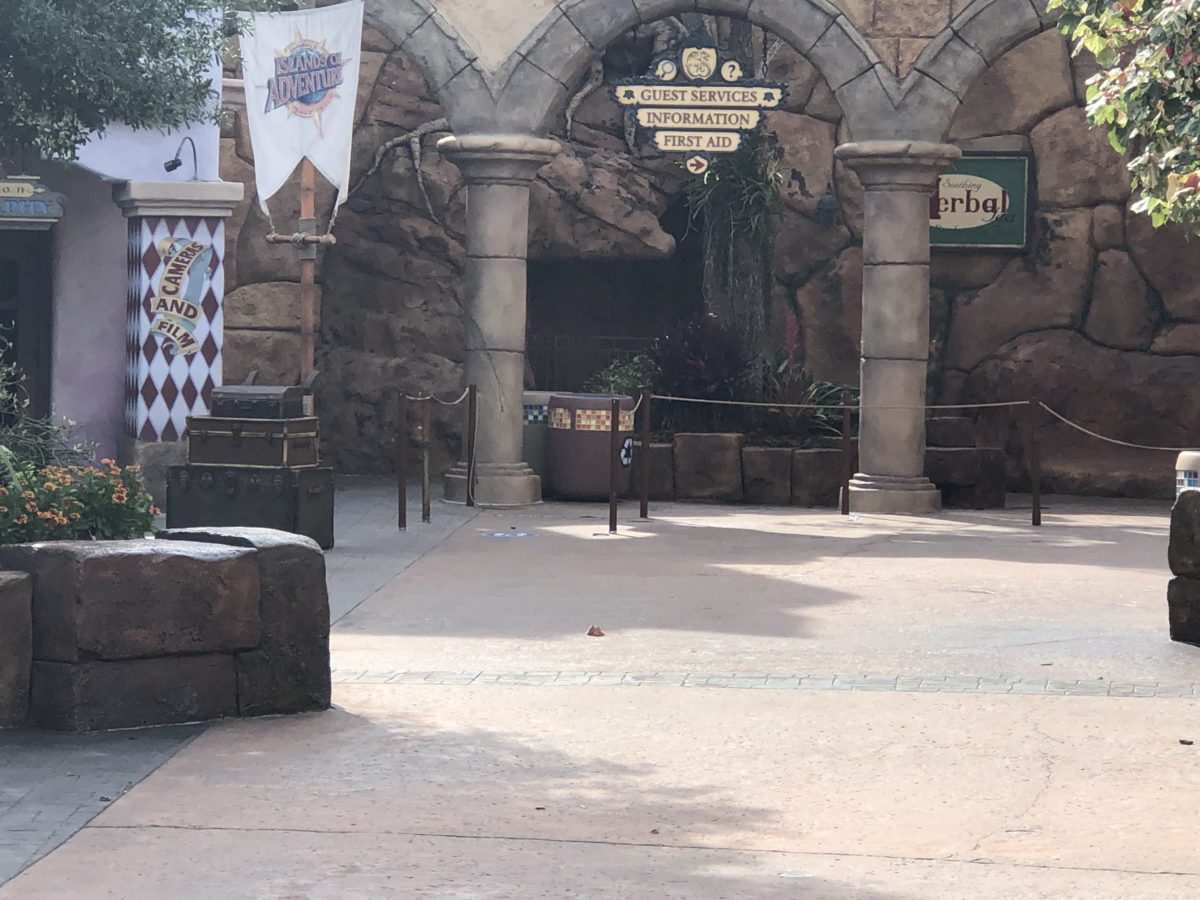 Some social distancing markers can already be seen around the Guest Services windows both inside and outside of the park.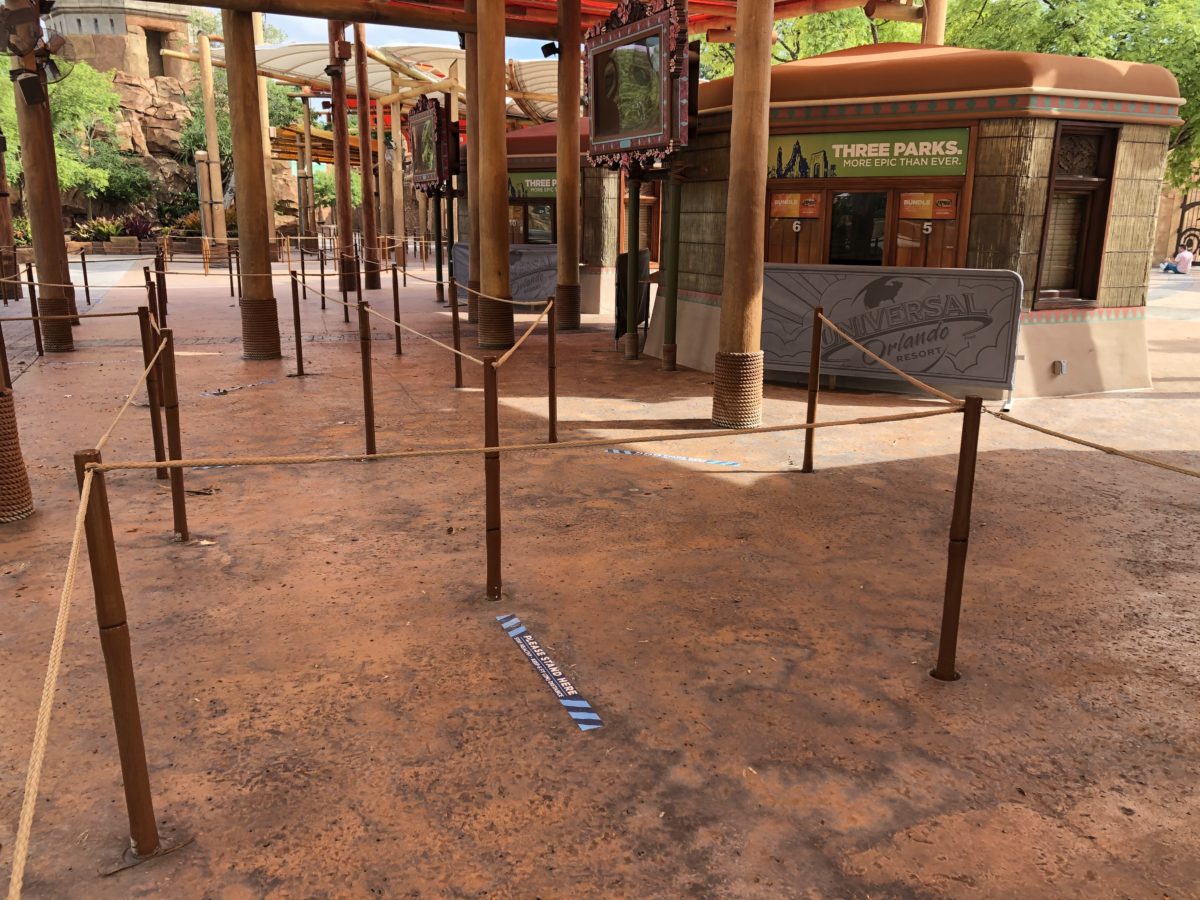 The queue for the ticket windows have also been marked for appropriate 6-foot spacing.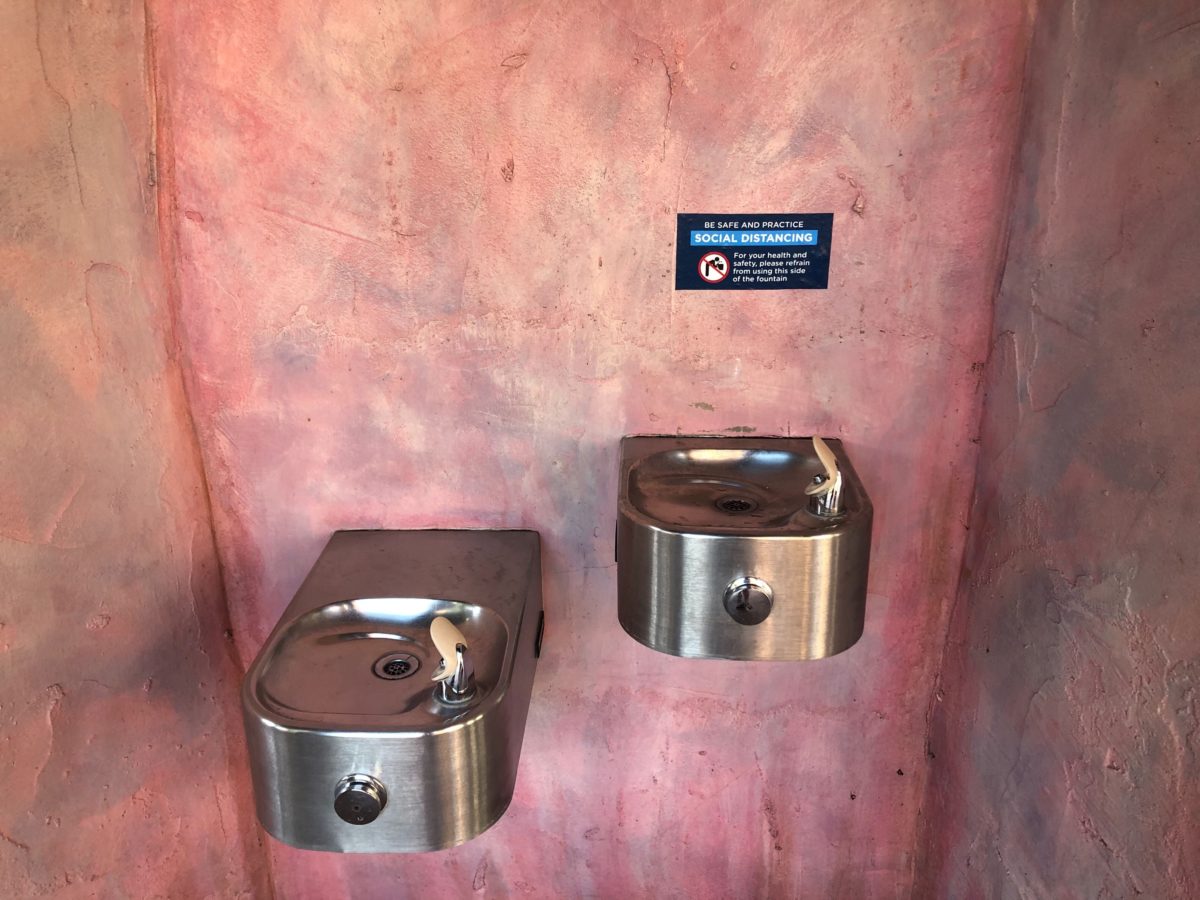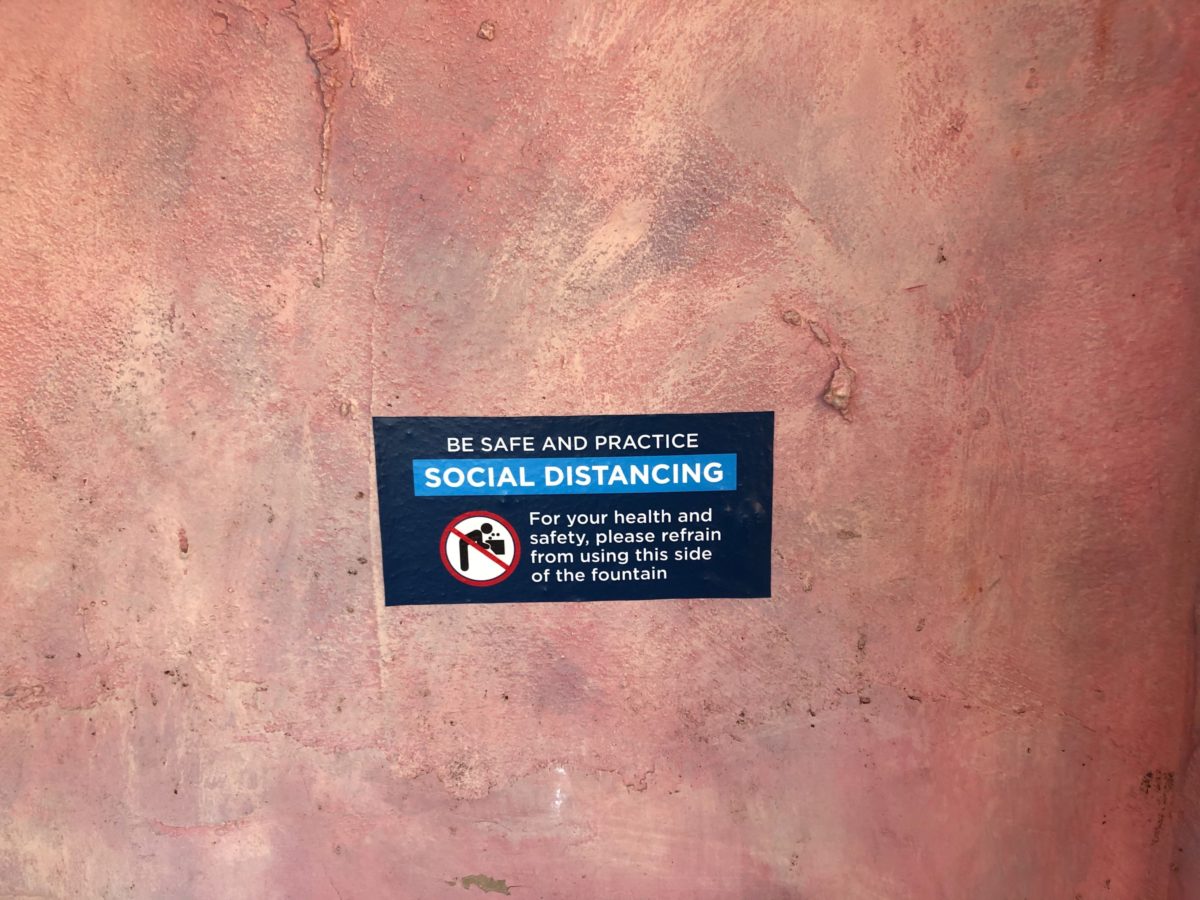 The water fountains located outside of the restrooms by the park entrance are marked for social distancing. Honestly, they may be better off to cover one of the fountains instead.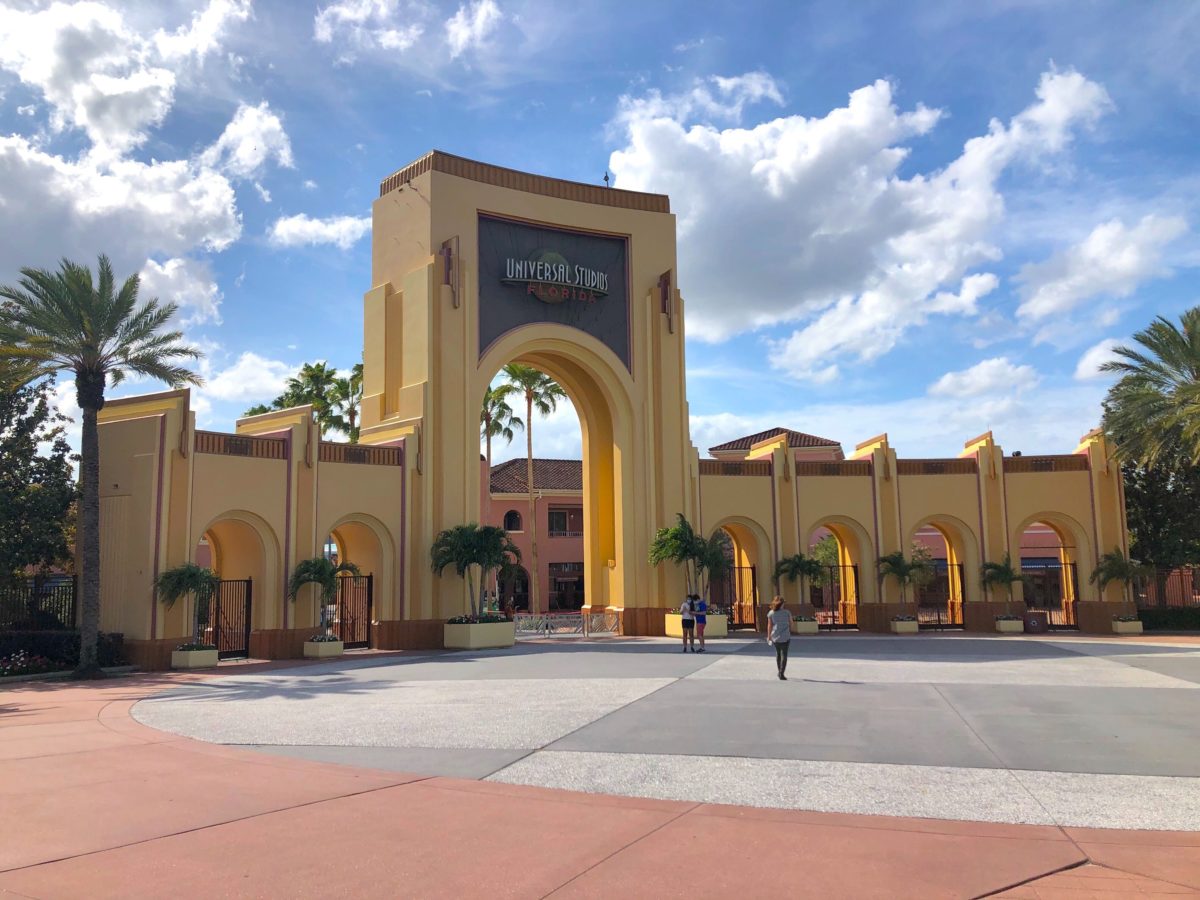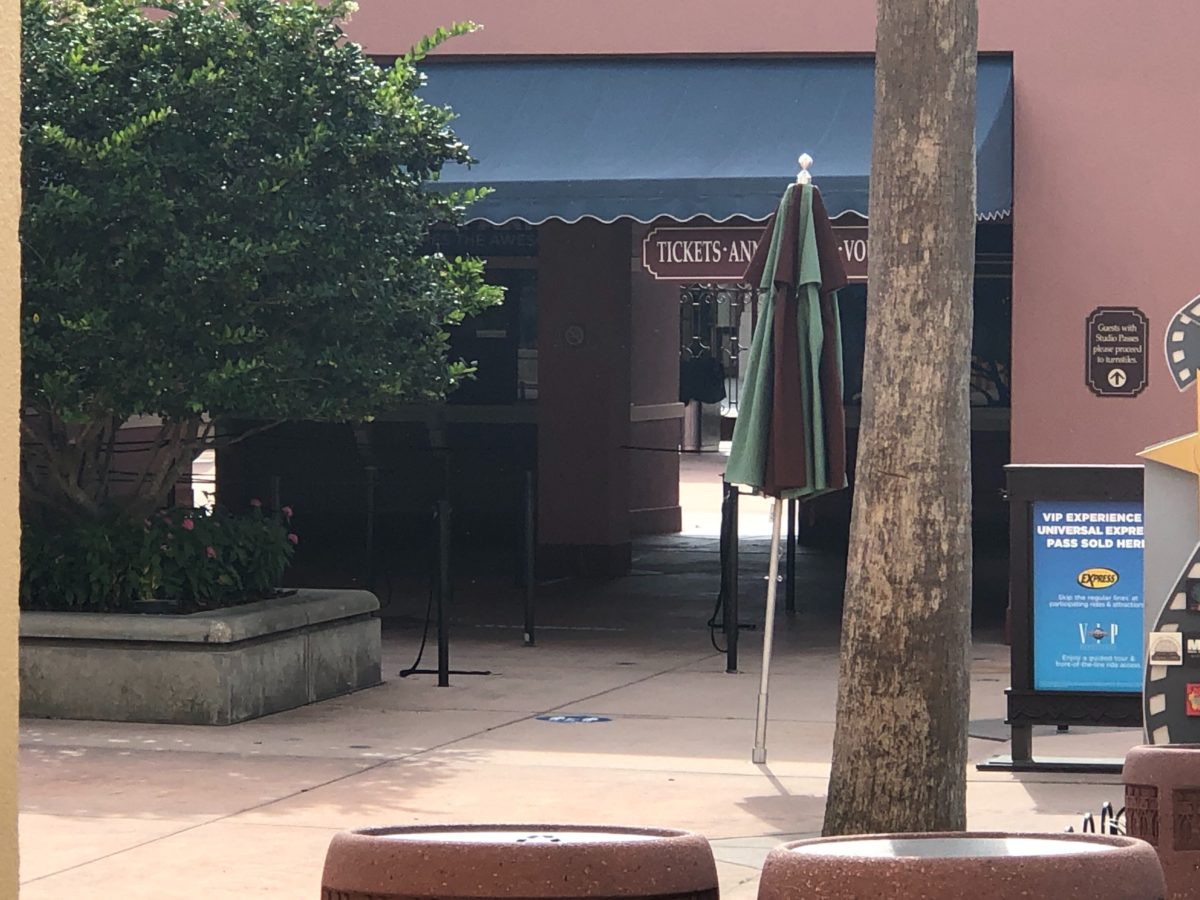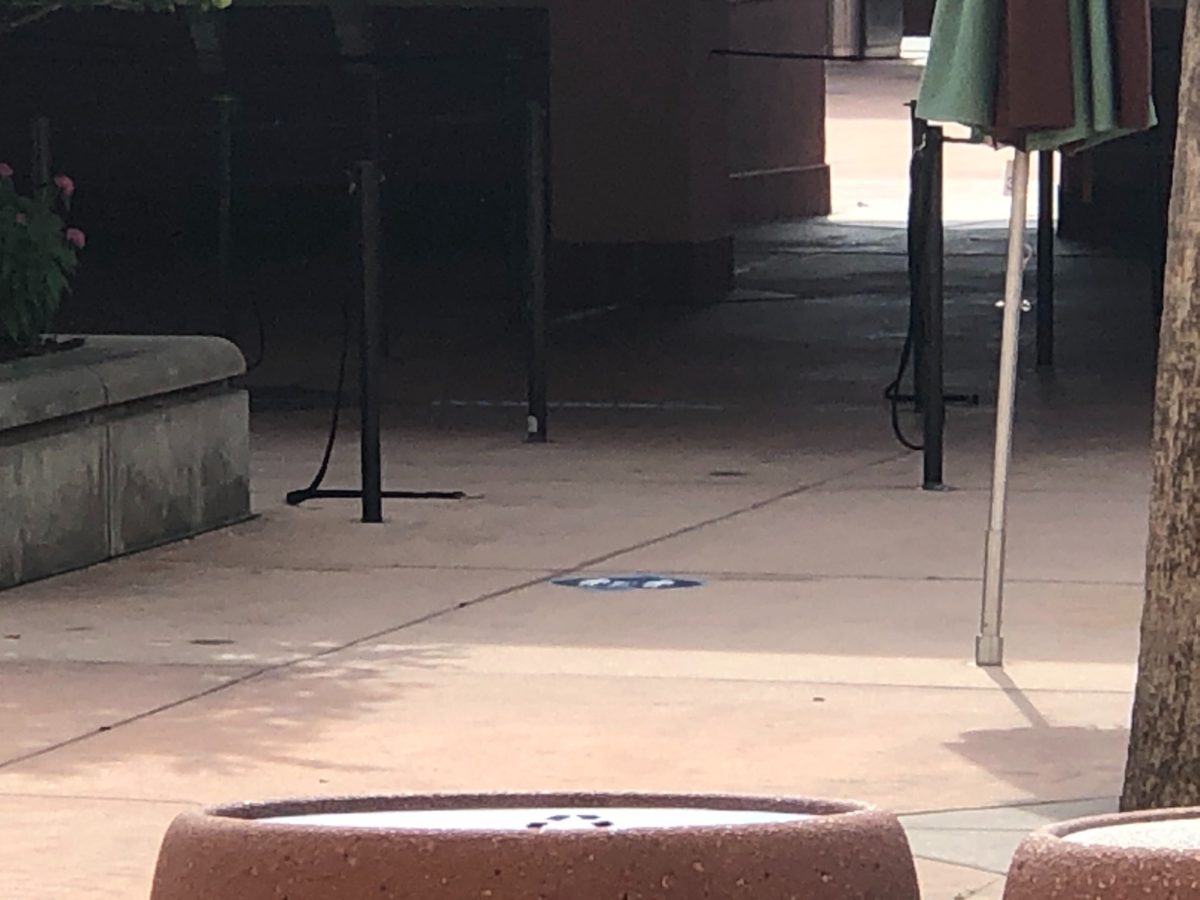 Over at Universal Studios, we can see more blue social distancing markers placed in front of the ticket windows.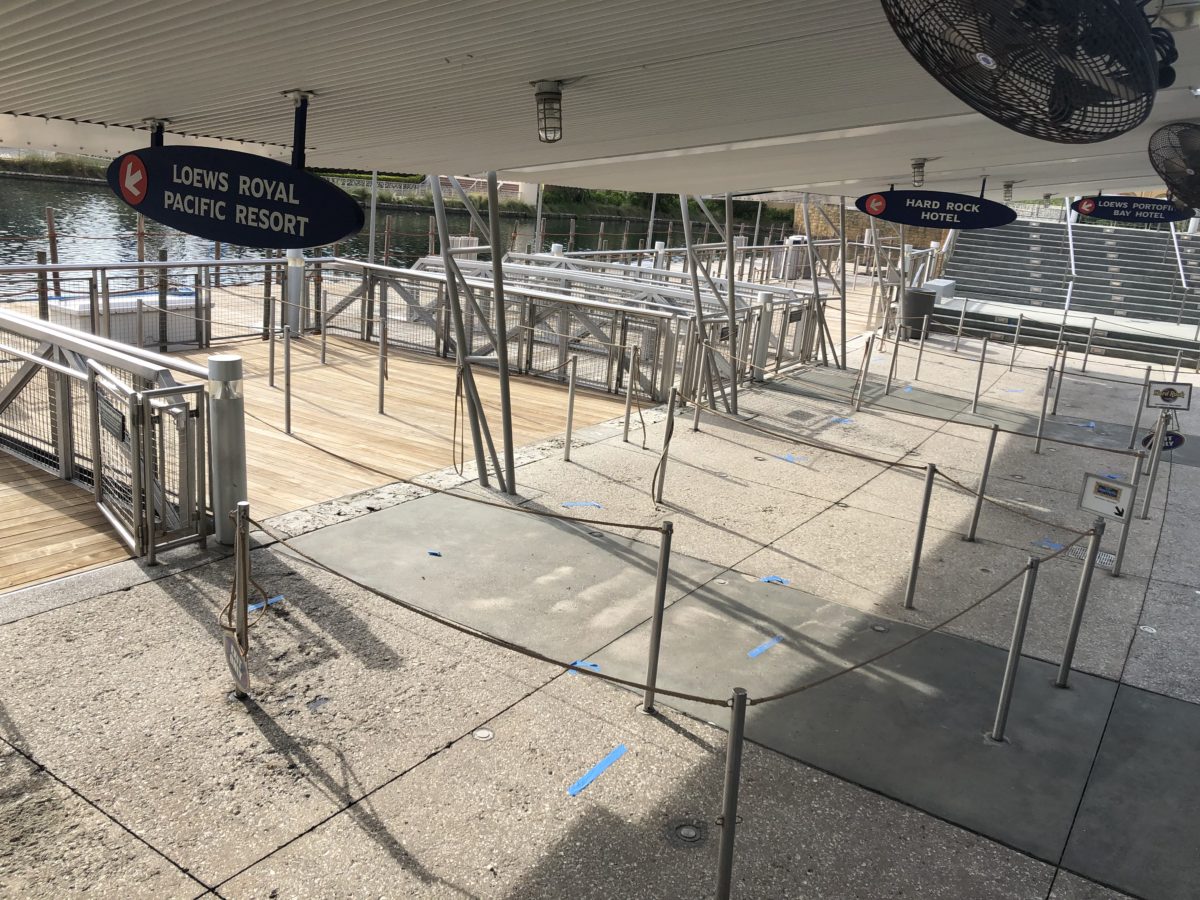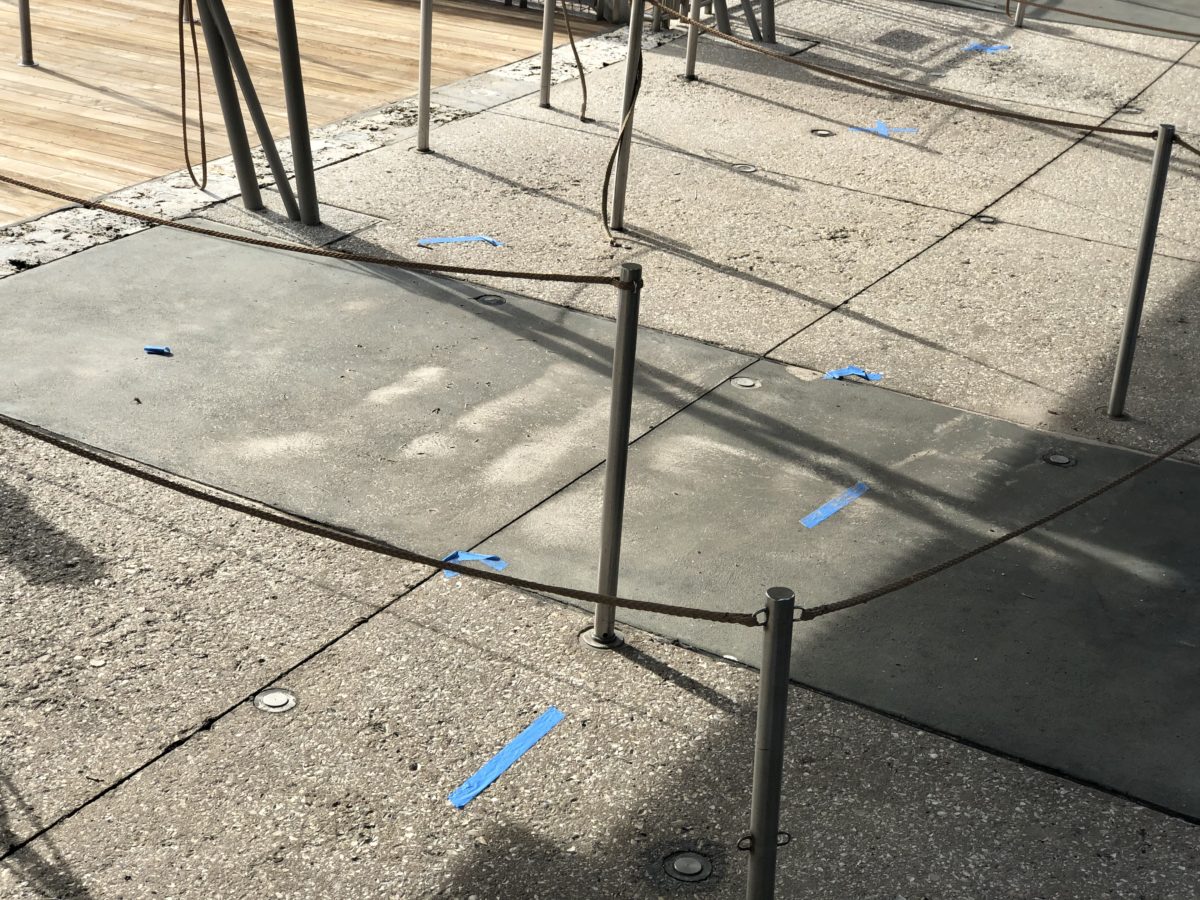 Select Universal Orlando resorts will be reopening June 2, and temporary tape markings are in place along the resort boat docks.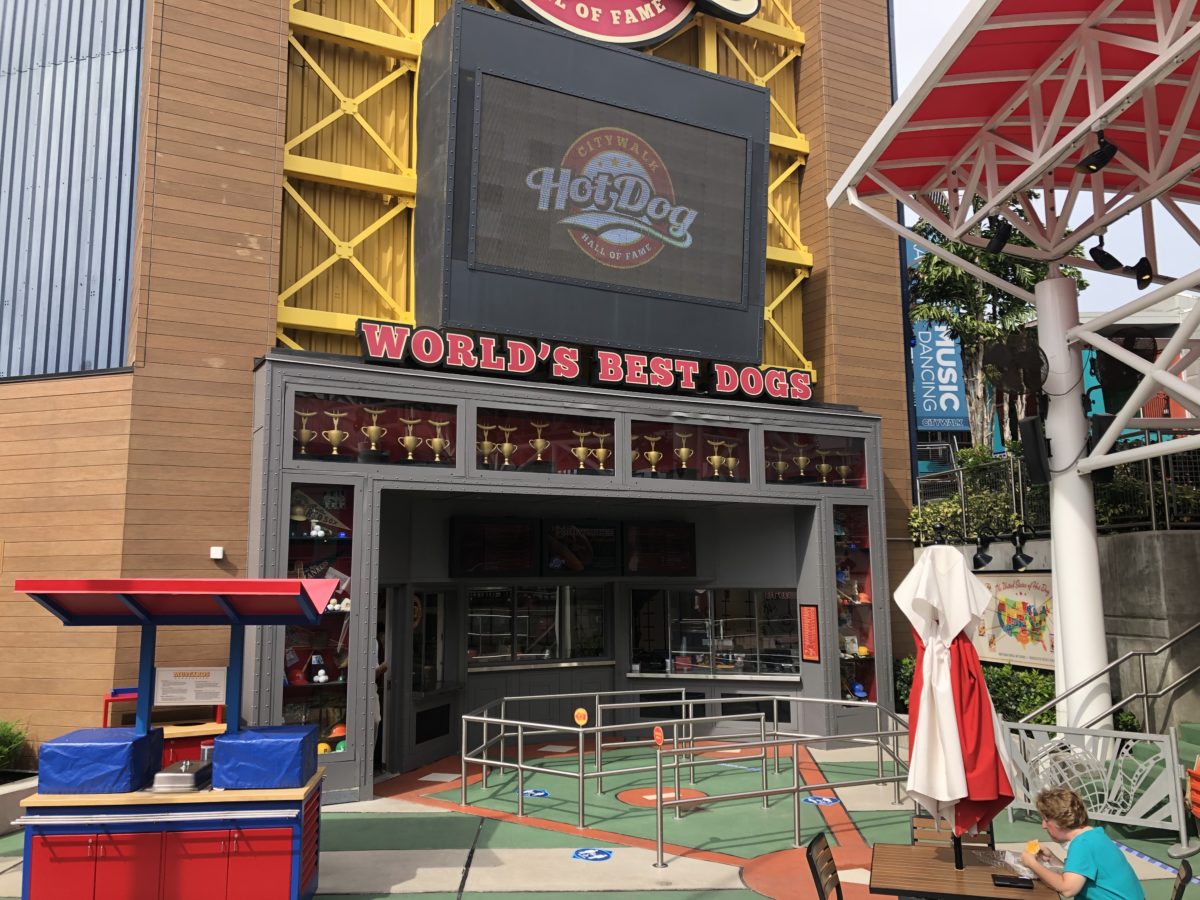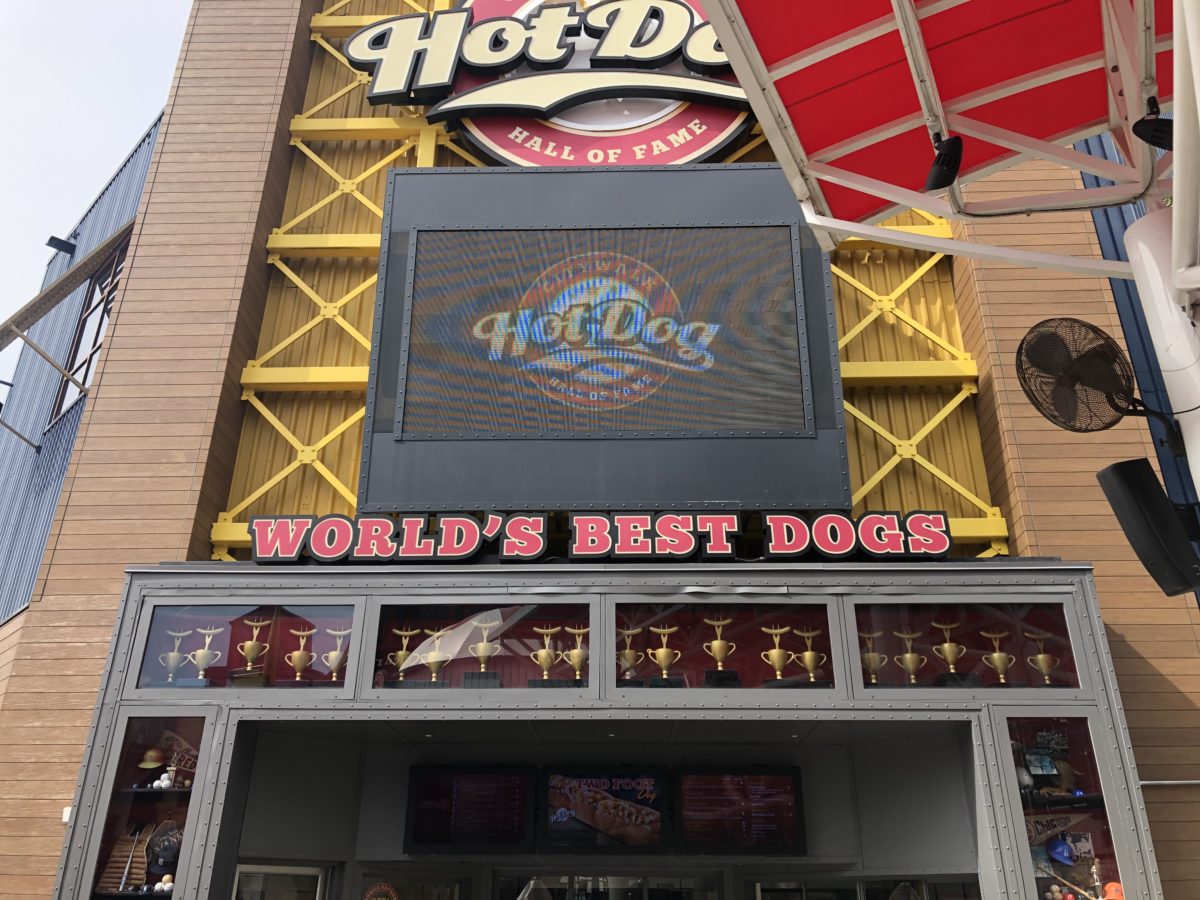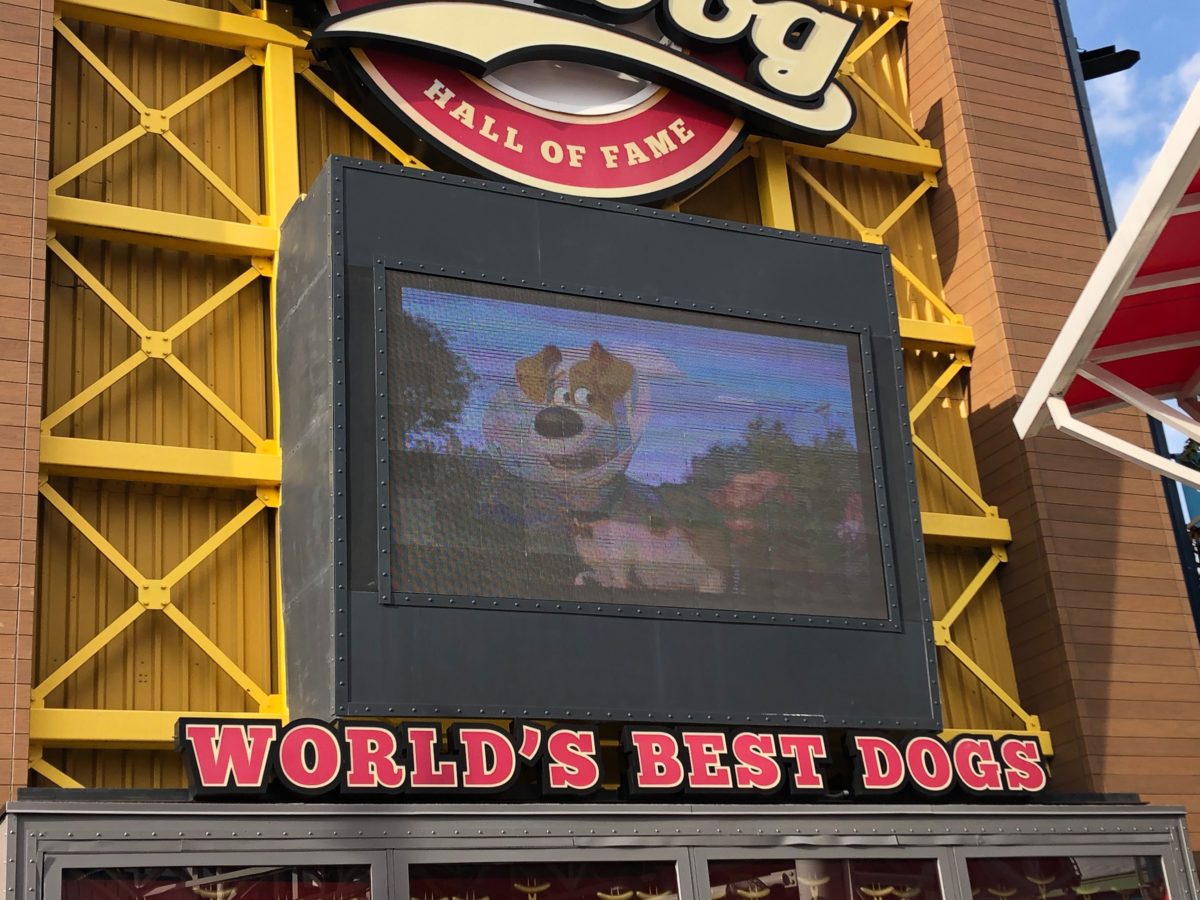 More venues around City Walk have reopened. The Hot Dog Hall of Fame is now open, and has been playing movies up on their giant screen. We stopped and watch some of the "Secret Life of Pets 2".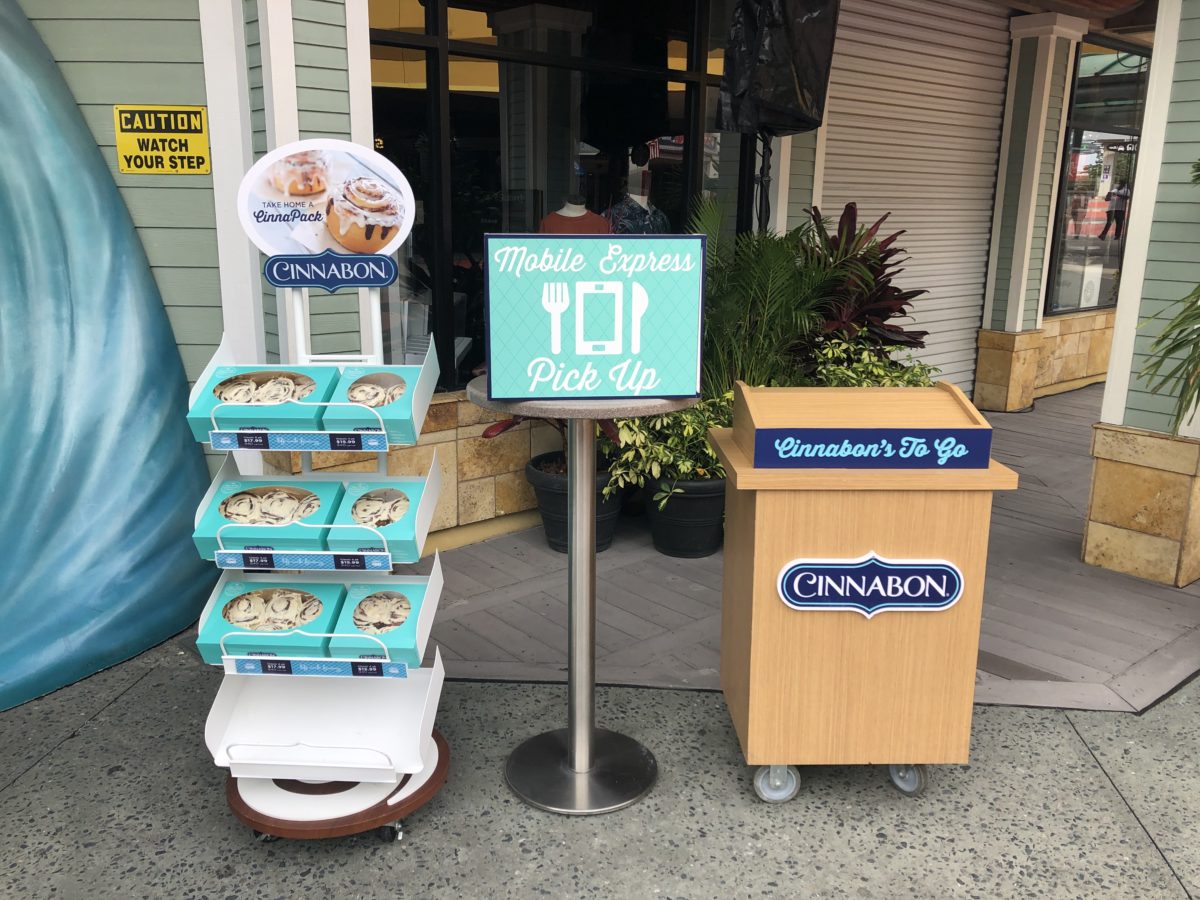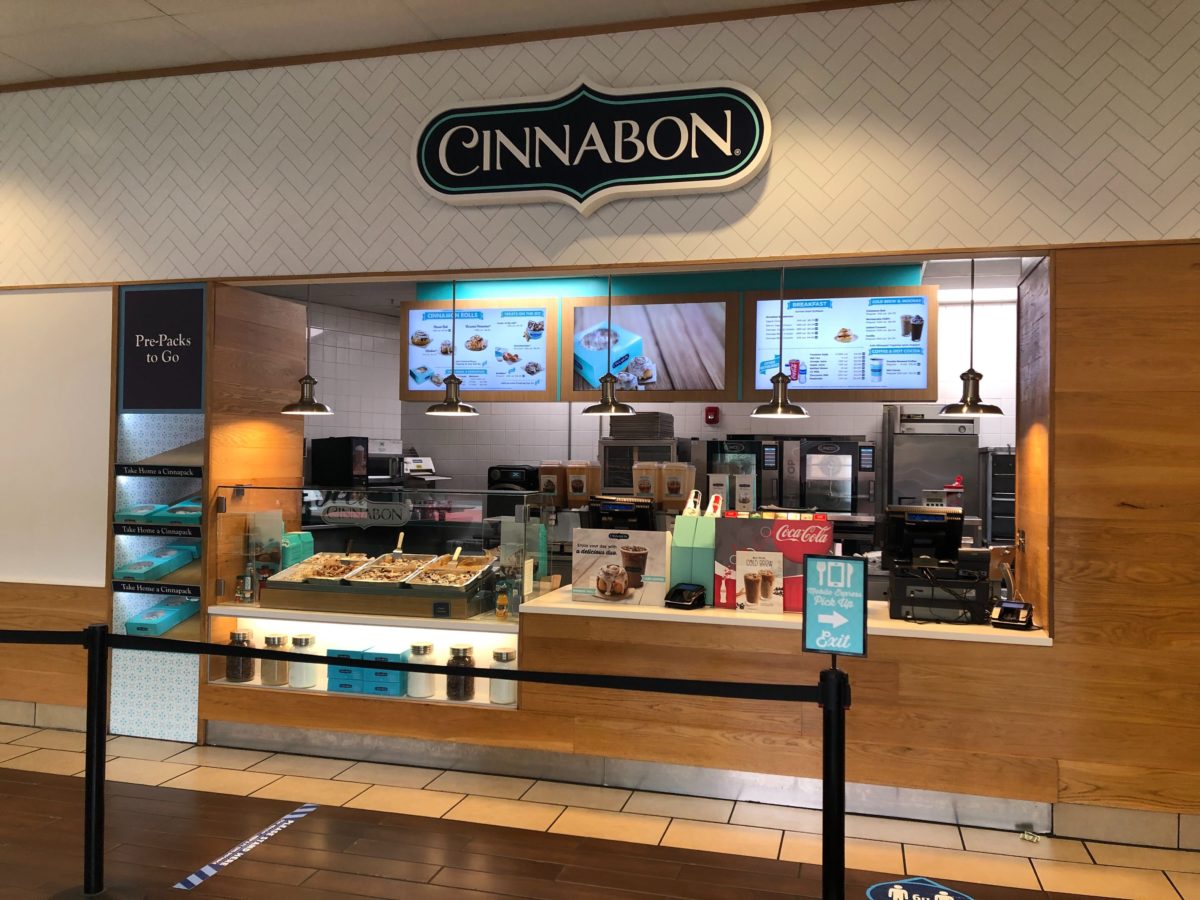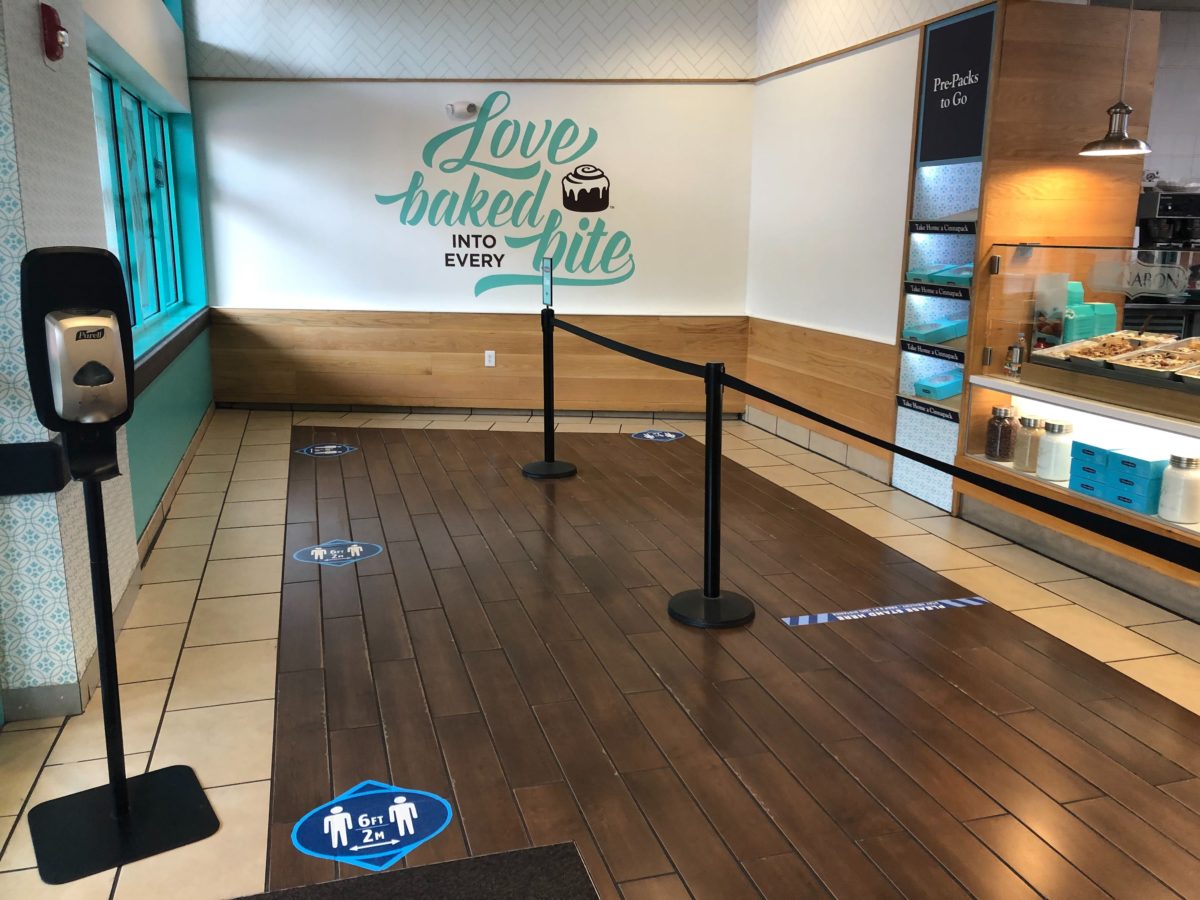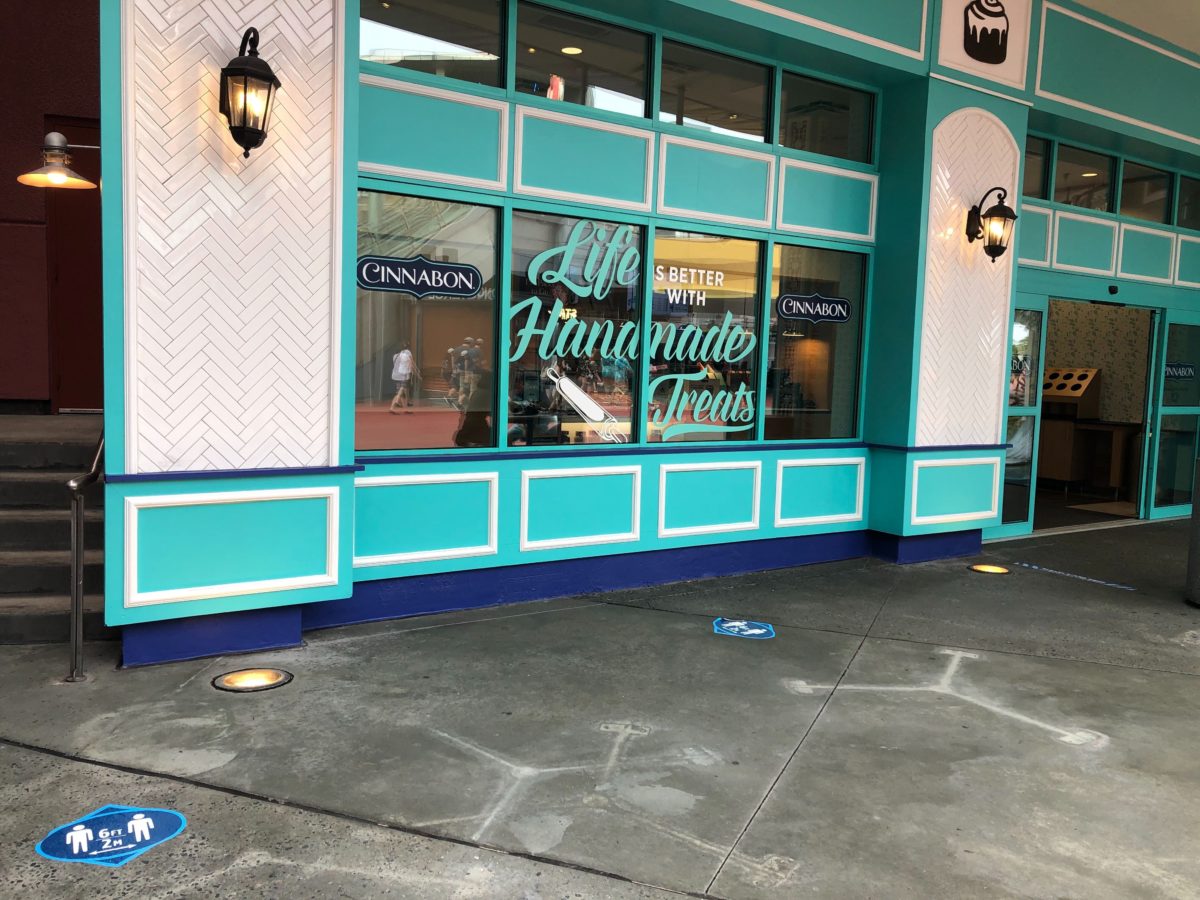 Cinnabon is now open. You can enter the building to place your order, or grab from the mobile order station outside. There are plenty of social distancing markers around the inside and outside of the building in anticipation of long lines for their delicious cinnamon rolls.
Starbucks is also open, and monitoring how many people enter and exit the building to keep a limited number of people inside. The indoor seating areas are closed and roped off, but there are tables outside.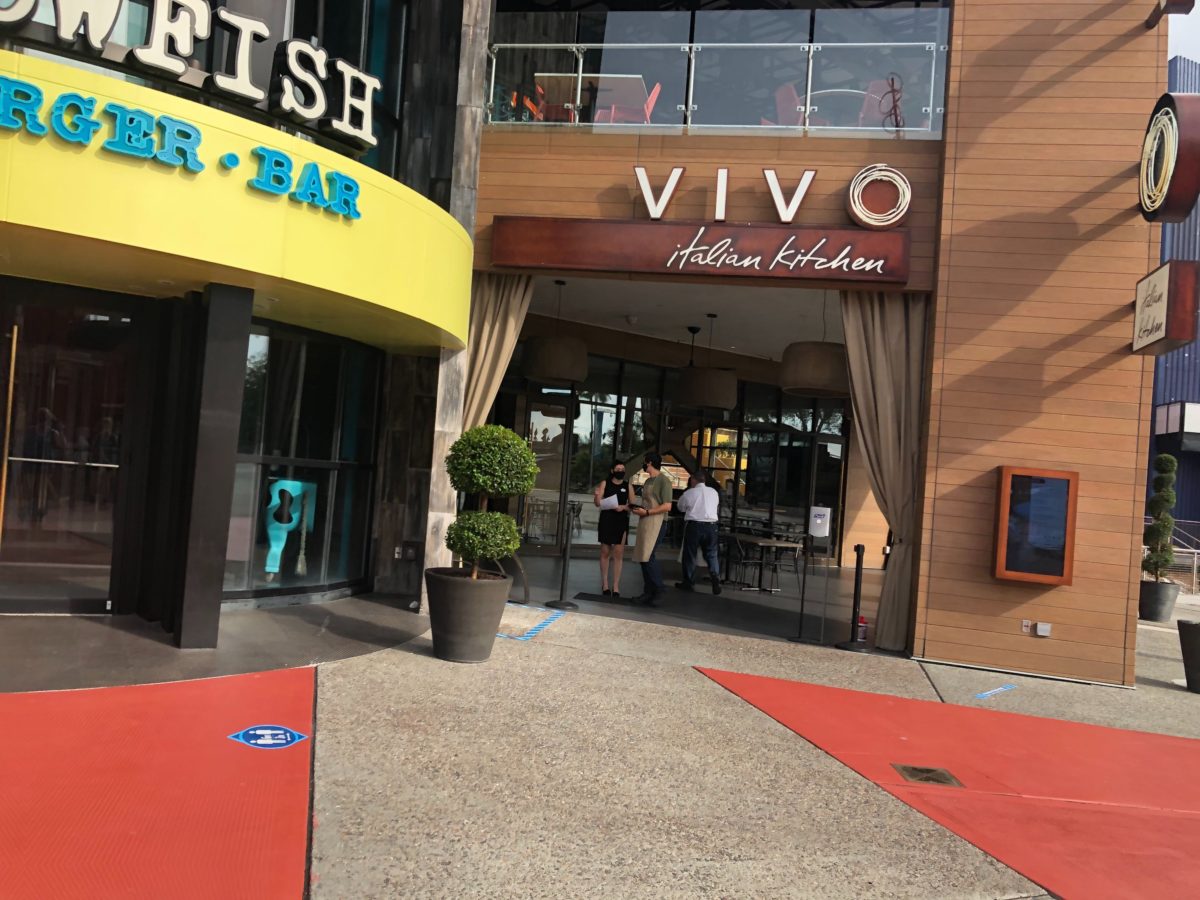 Vivo Italian Kitchen has reopened, too.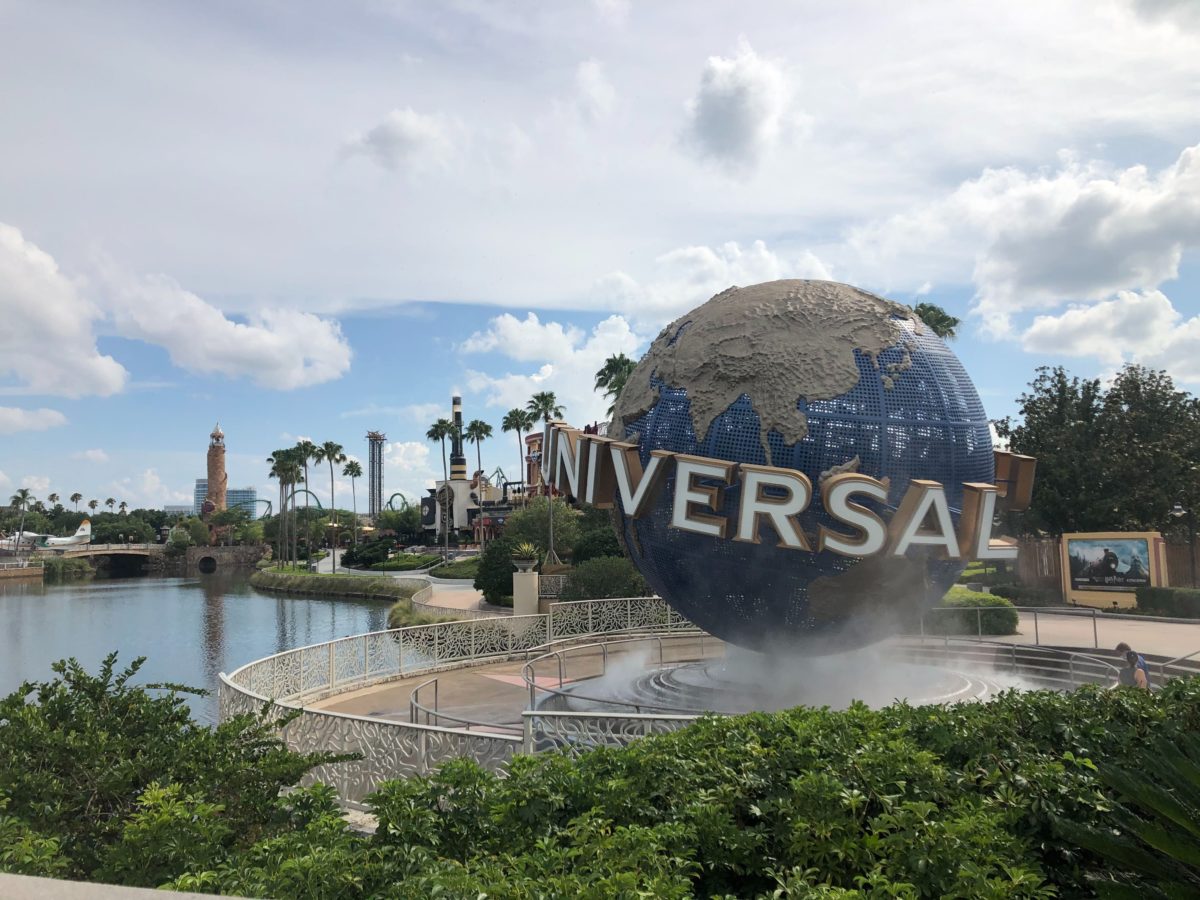 Let's take a moment to appreciate this beautiful view.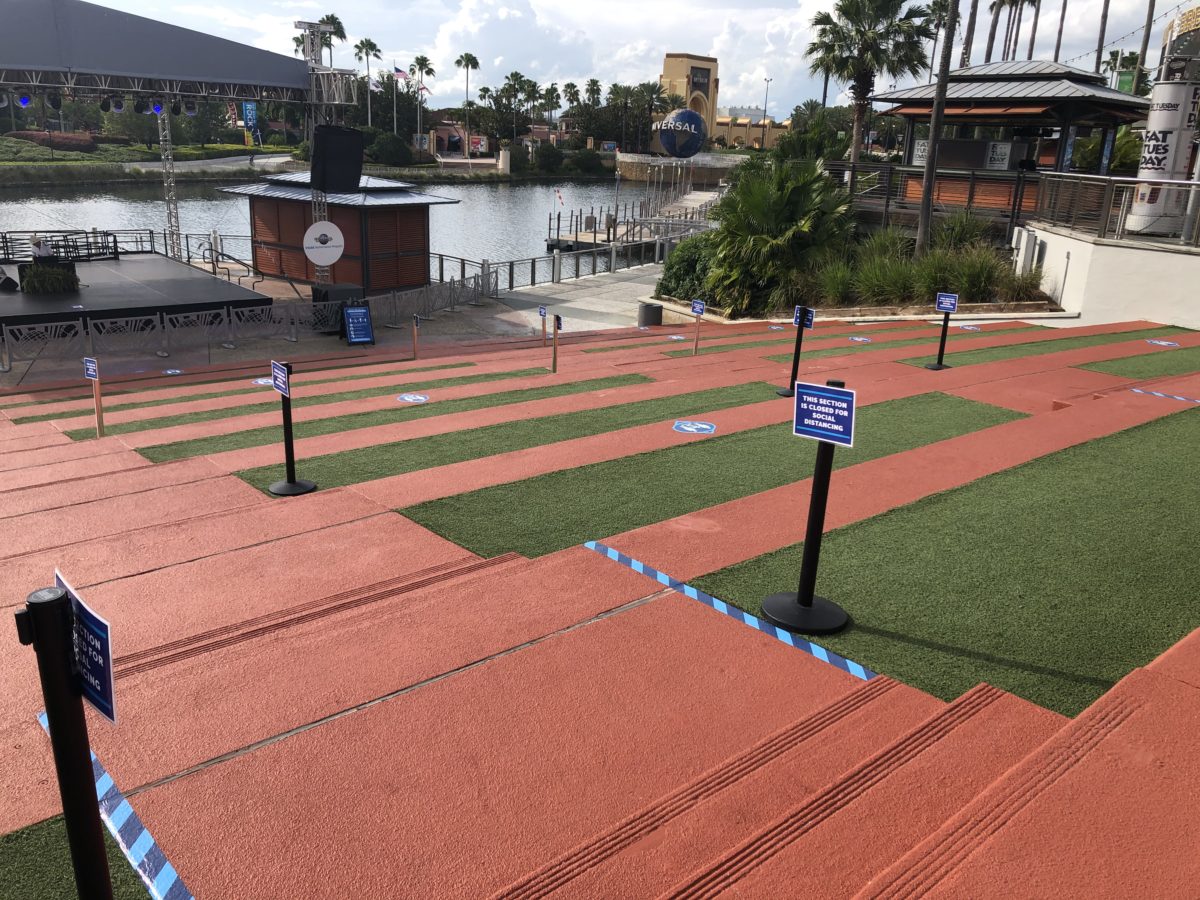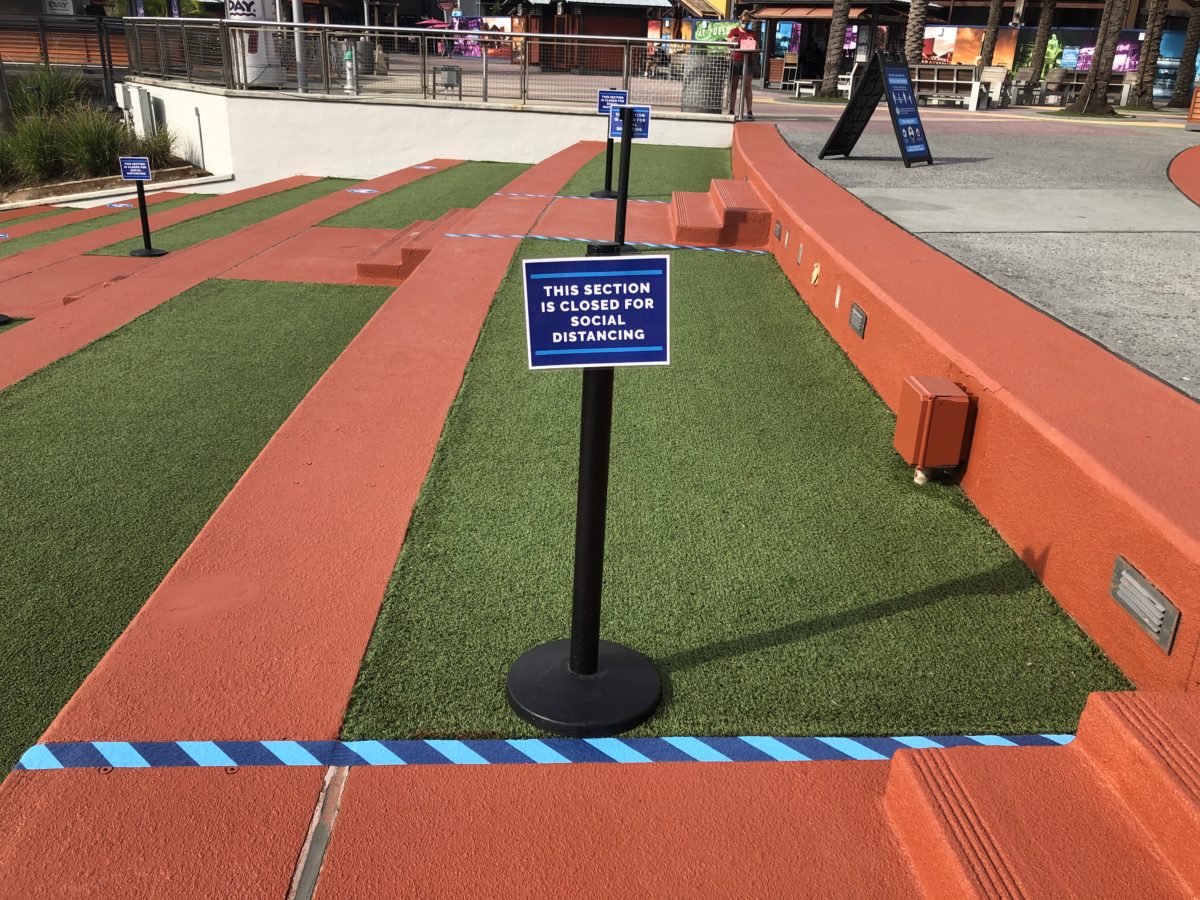 Sections of grass are "closed" to keep distance between guests enjoying the entertainment on the stage.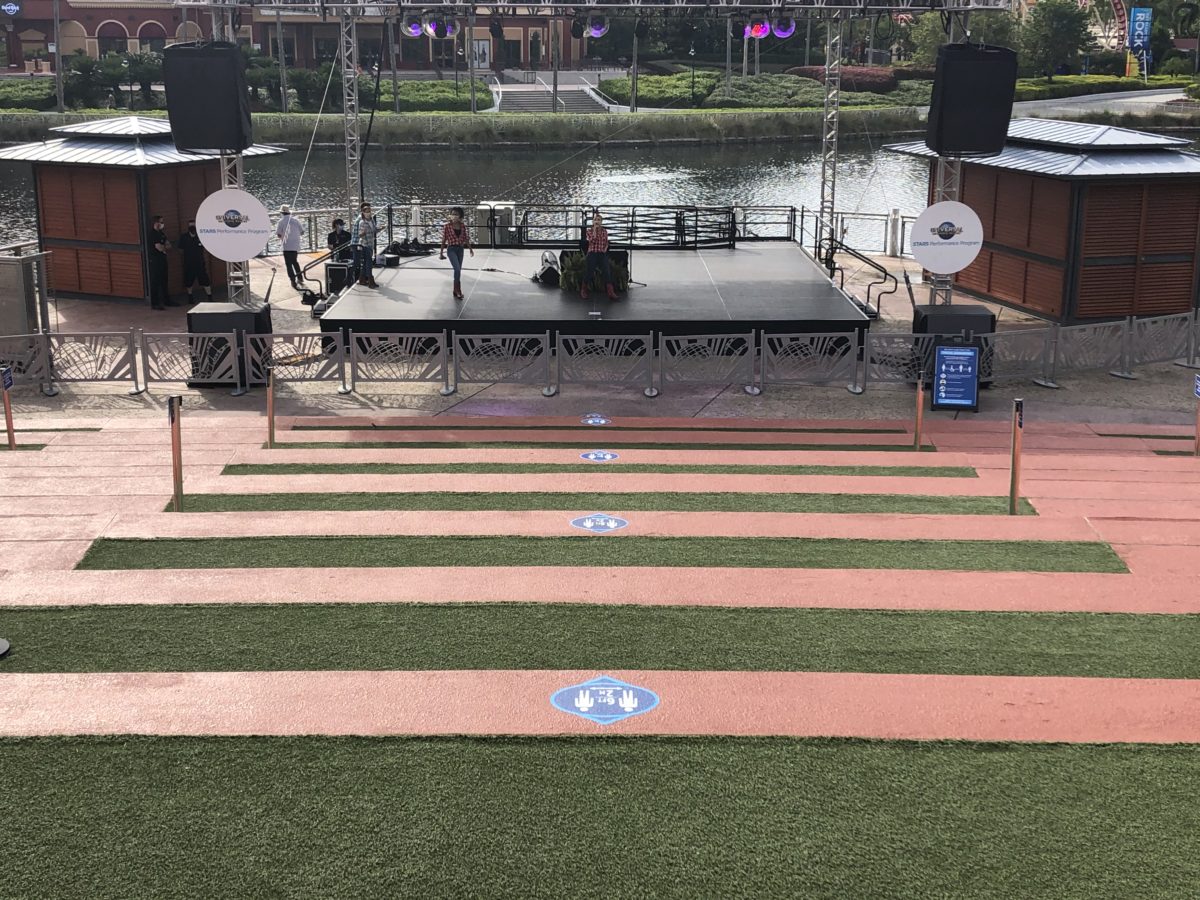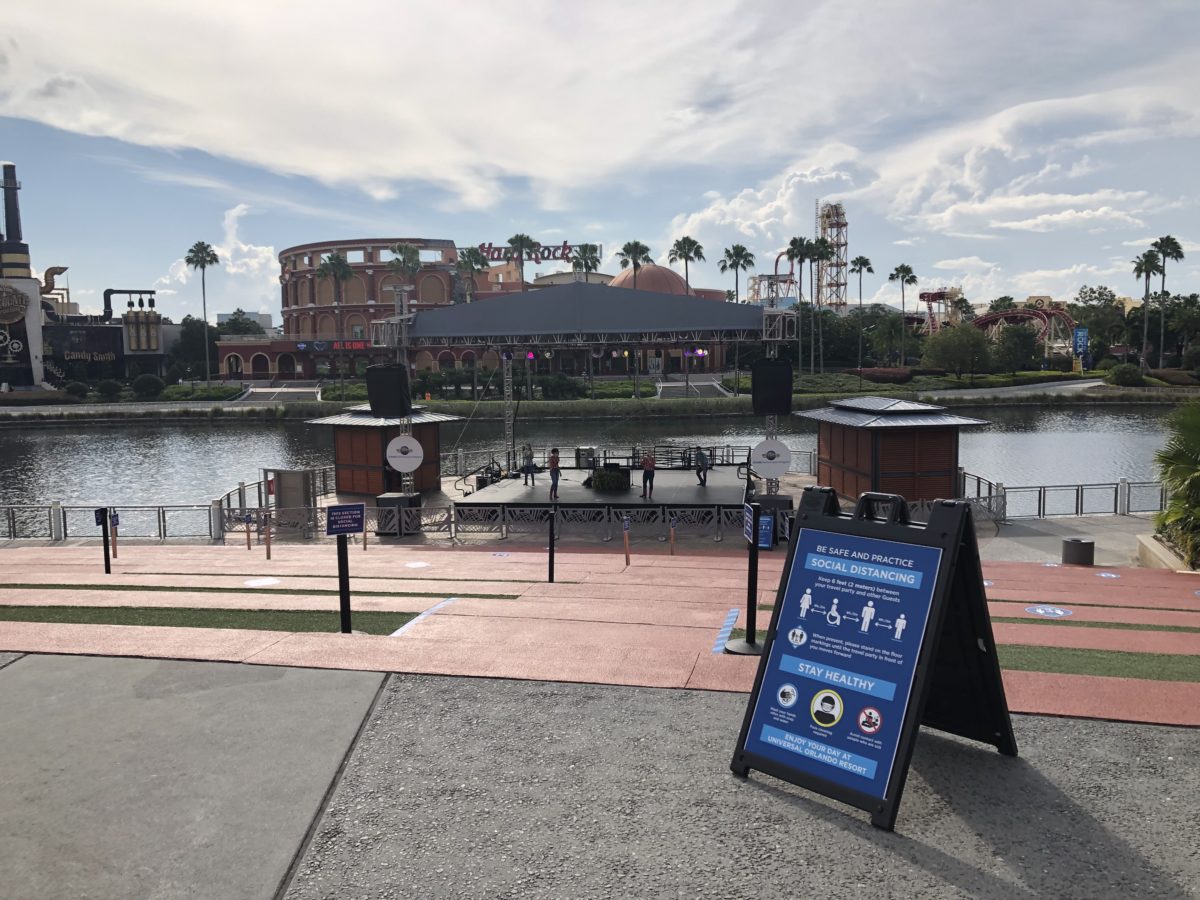 Social distance line dancing was taking place in front of the stage. The Team Members on stage were encouraging guests to come down to the grass and find a blue social distancing marker to join the dance party.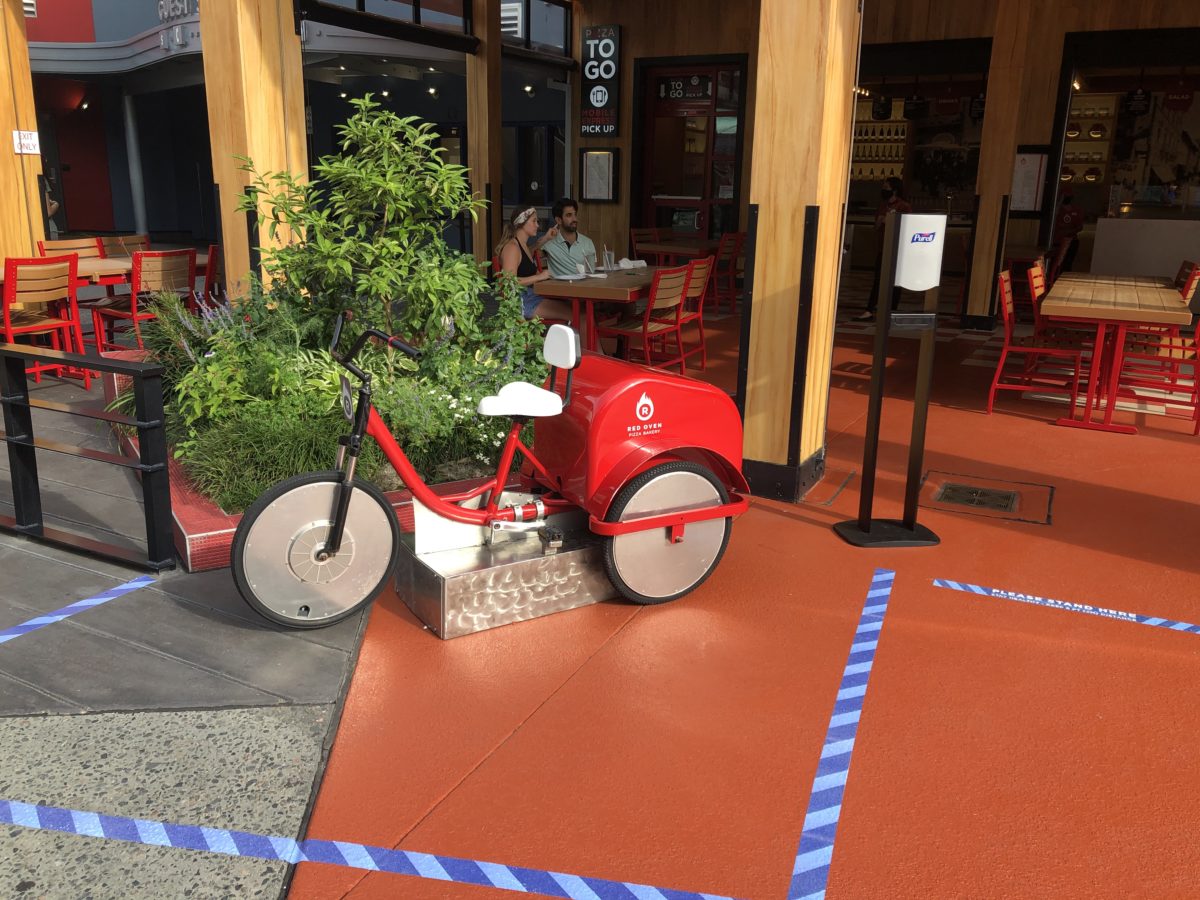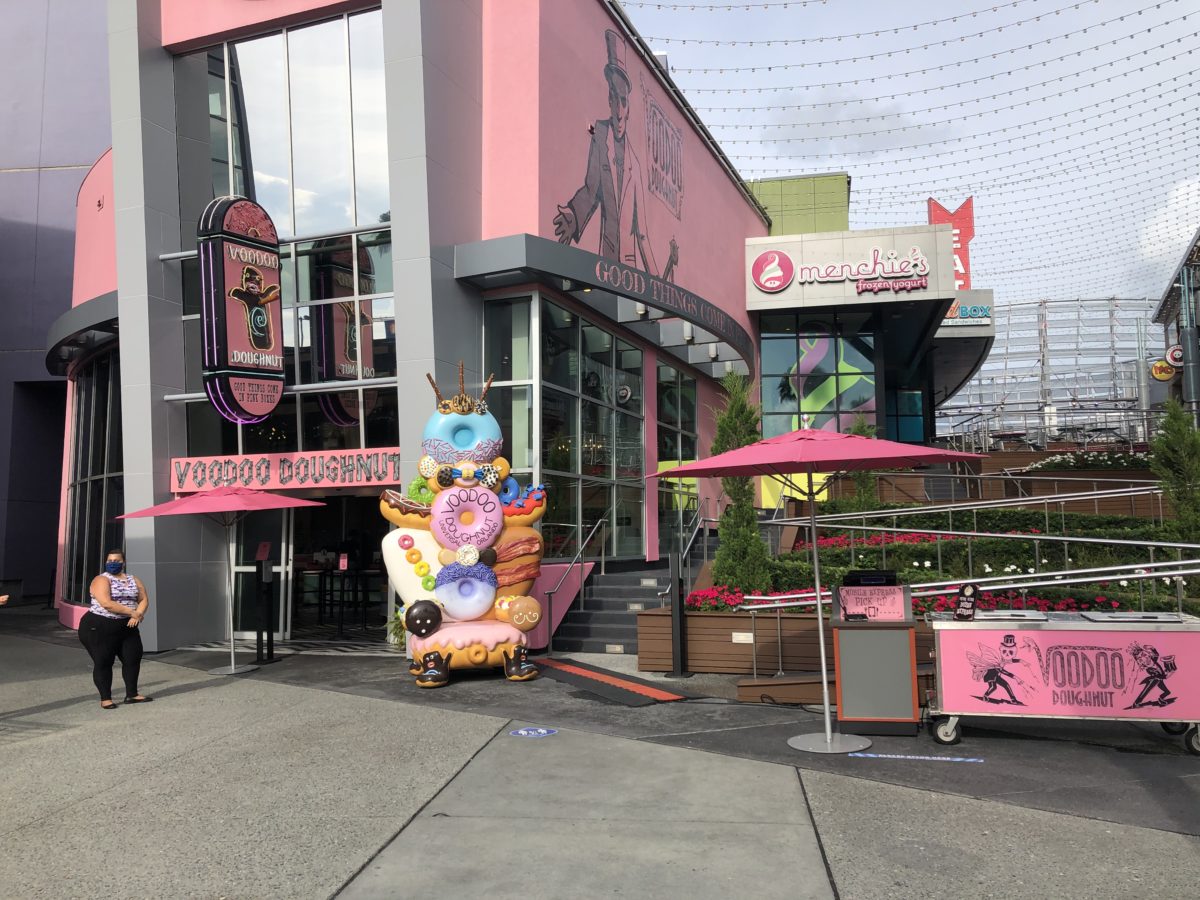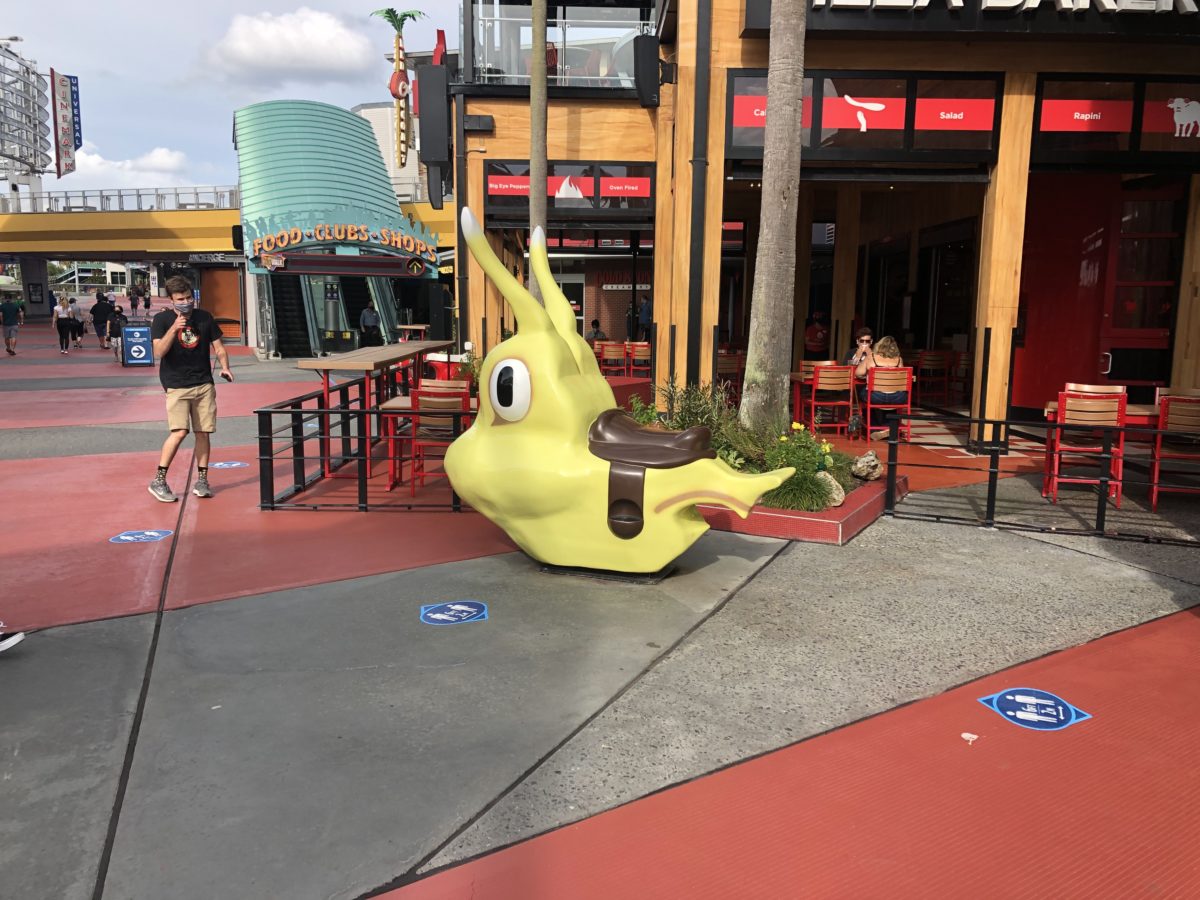 Most of the photo ops around CityWalk were open, but we no longer see specific Team Members assigned to wipe them down.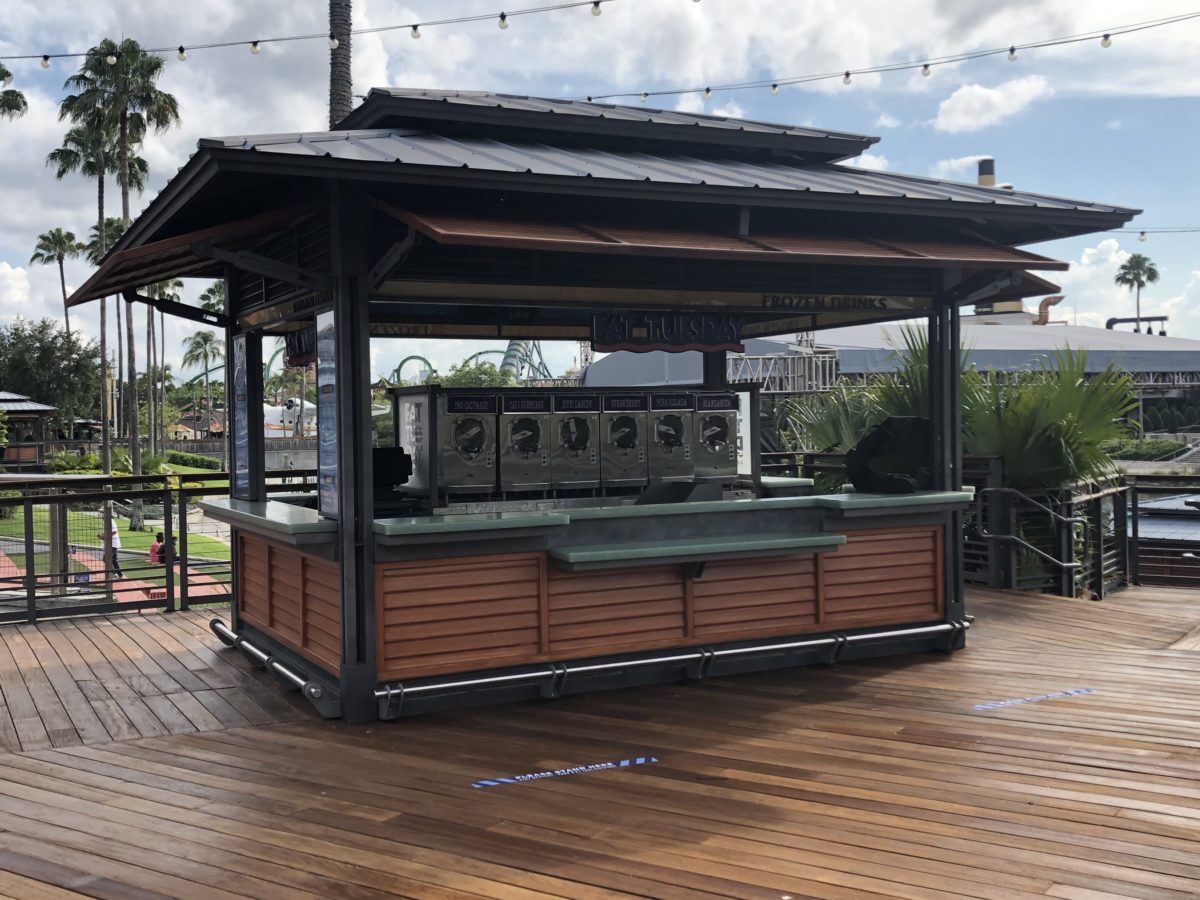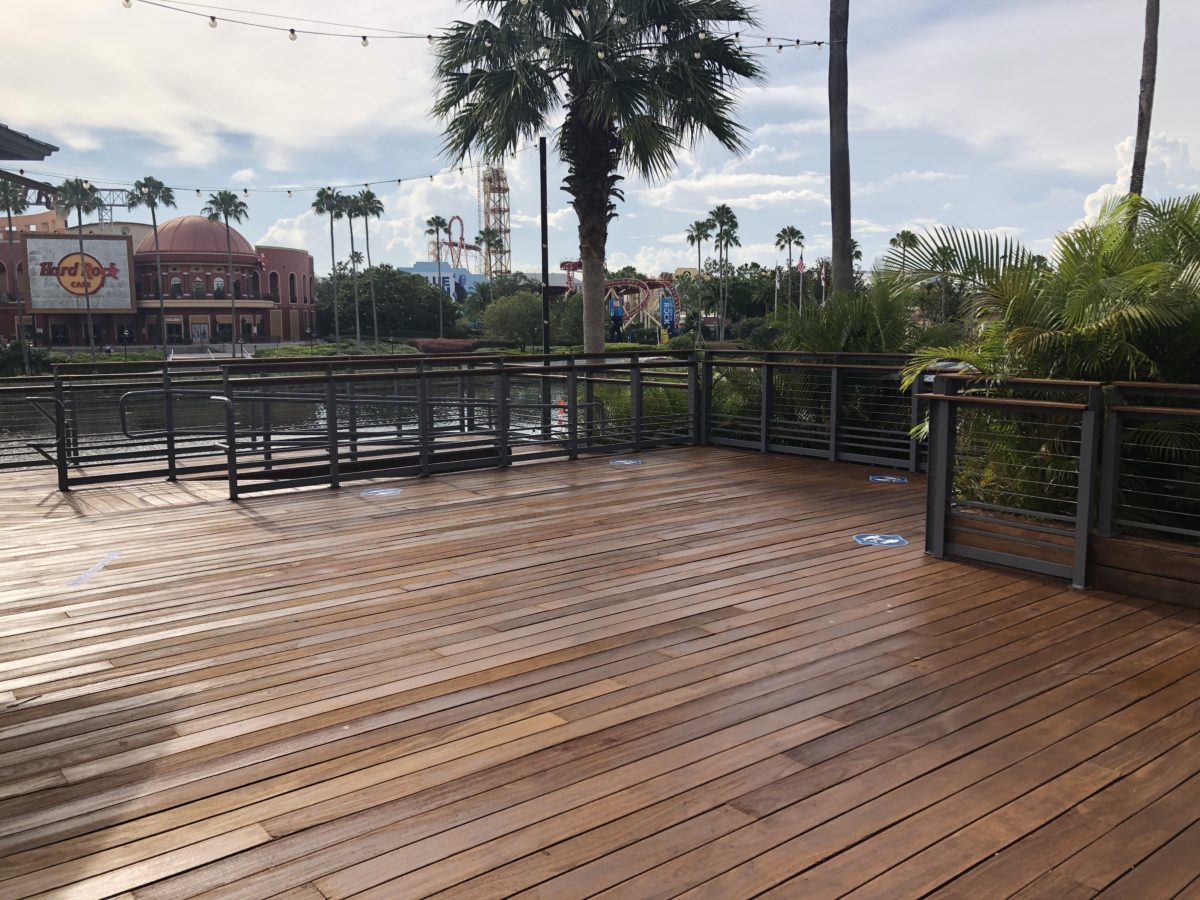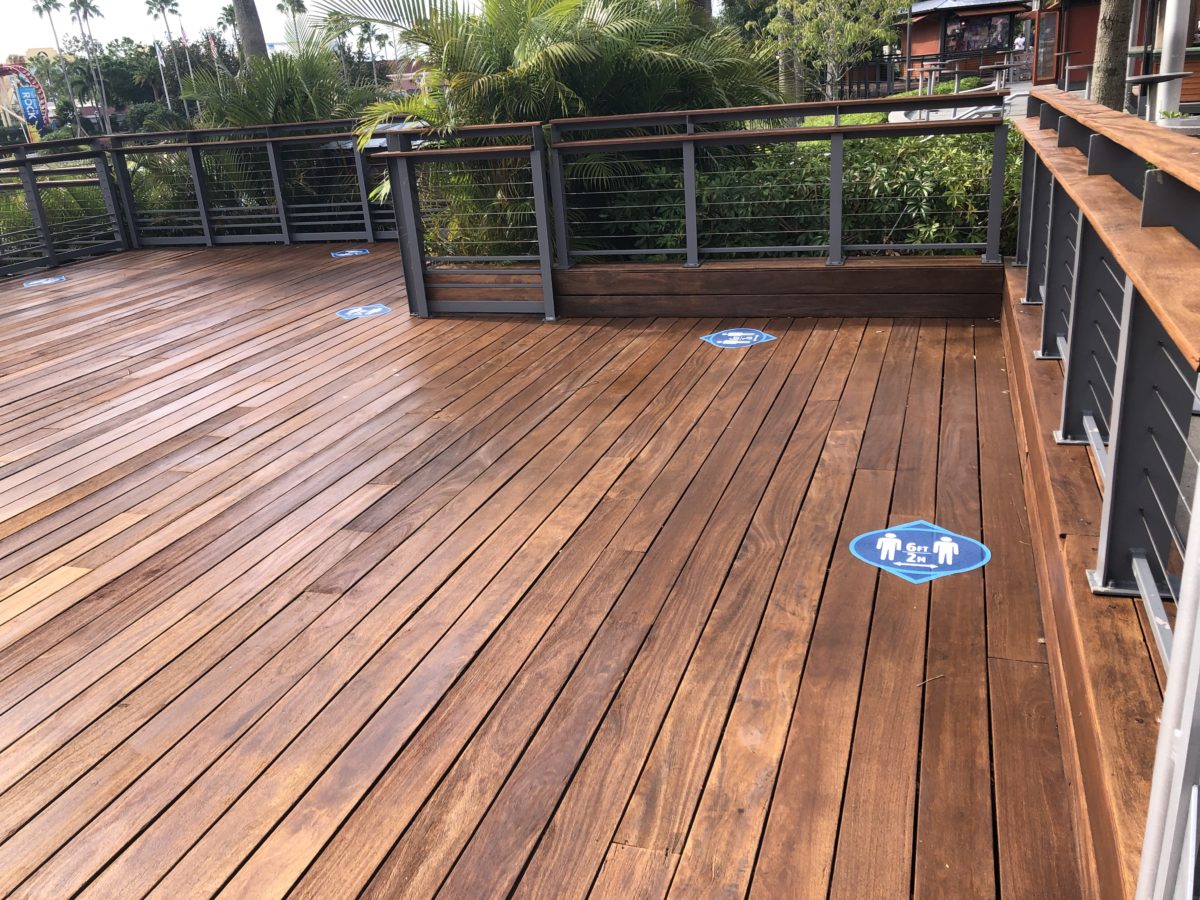 We can't wait for Fat Tuesday to reopen. We don't care how long the line is, we will gladly wait for a CAT 5 Hurricane!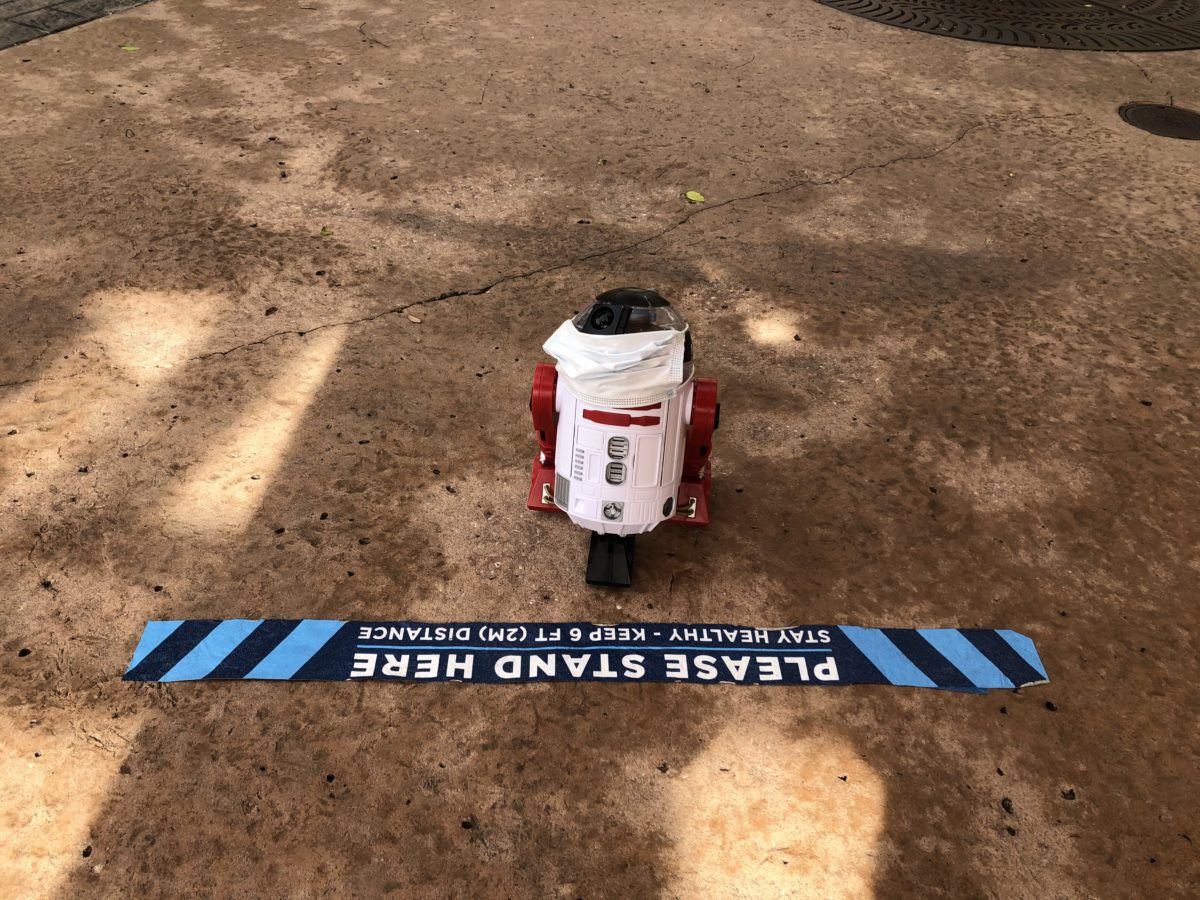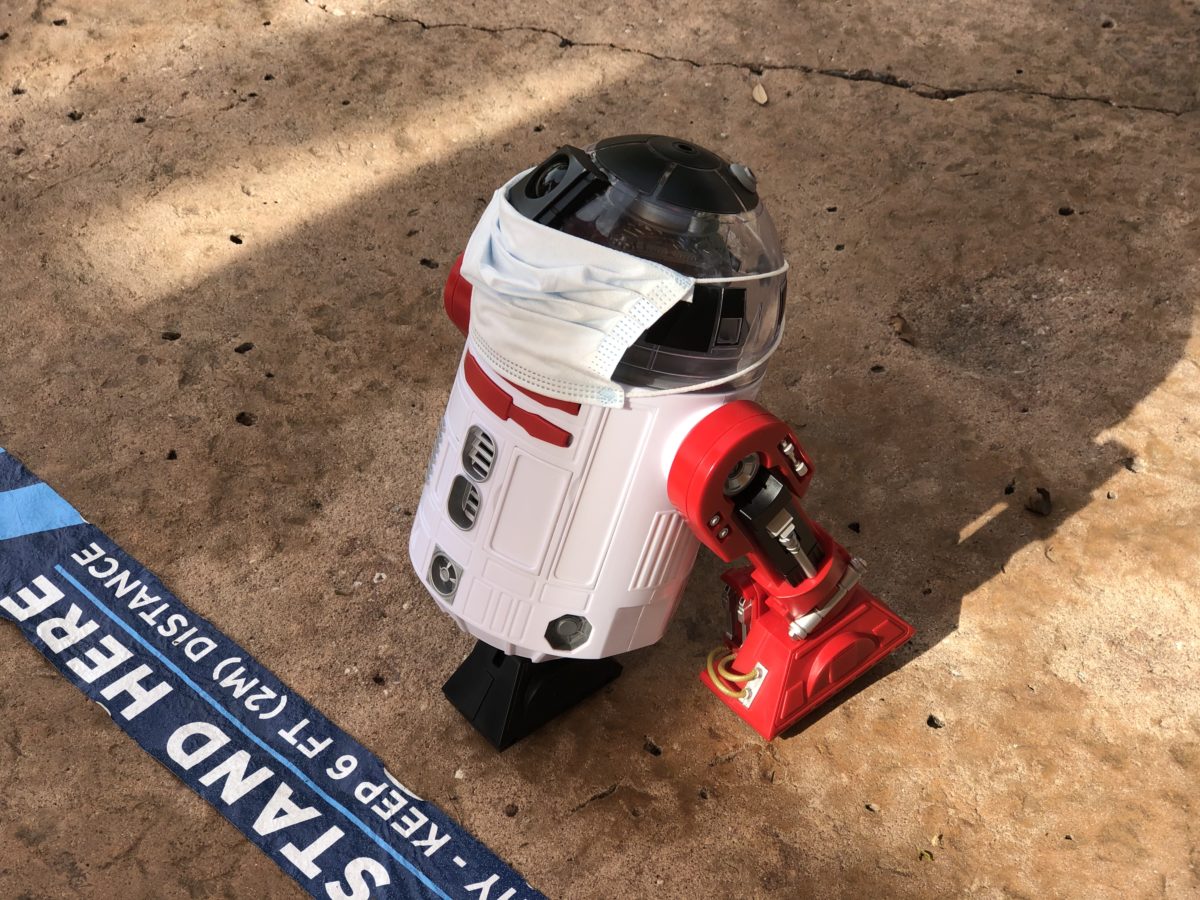 Speaking of waiting in line, it seems a Droid from Batuu has traveled all the way to the Islands of Adventure to explore the park, too. Looks like we'd better get in line behind him.
We can't wait for all three Universal Orlando Parks to reopen along with the resorts this week. Keep following for all the latest updates on the grand reopening of Universal Orlando Resort.