CityWalk at Universal Orlando Resort is now open, along with many of our favorite shops and restaurants. While checking out some of the latest social distancing markers added around the entrance of the parks, we decided to stop into the Toothsome Chocolate Emporium & Savory Feast Kitchen for a bite to eat.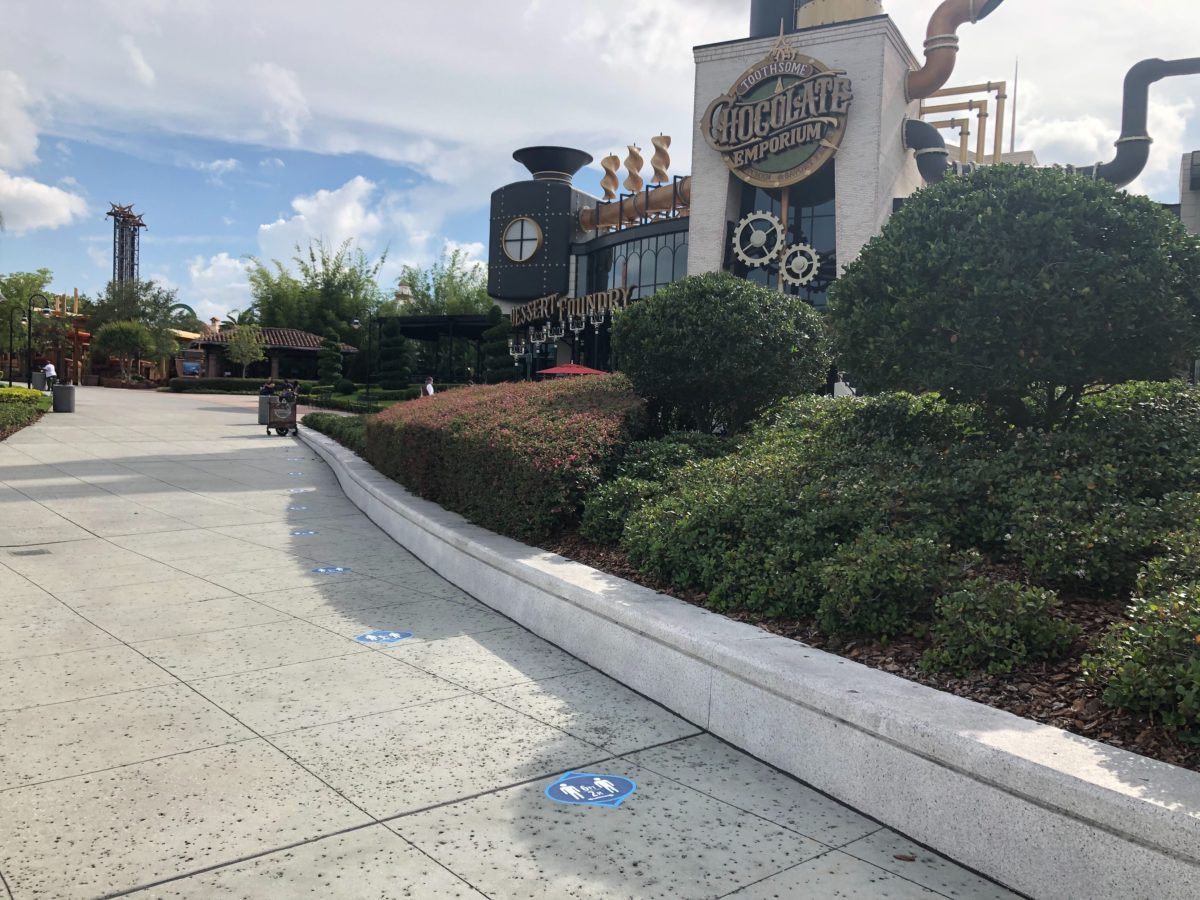 You can find this towering chocolate factory next to the entrance of Islands of Adventure. As a precaution for social distancing, a check-in podium is set off away from the entrance, with a trail of blue social distancing markers down the pathway. You can see they're already anticipating dinner crowds after the parks reopen.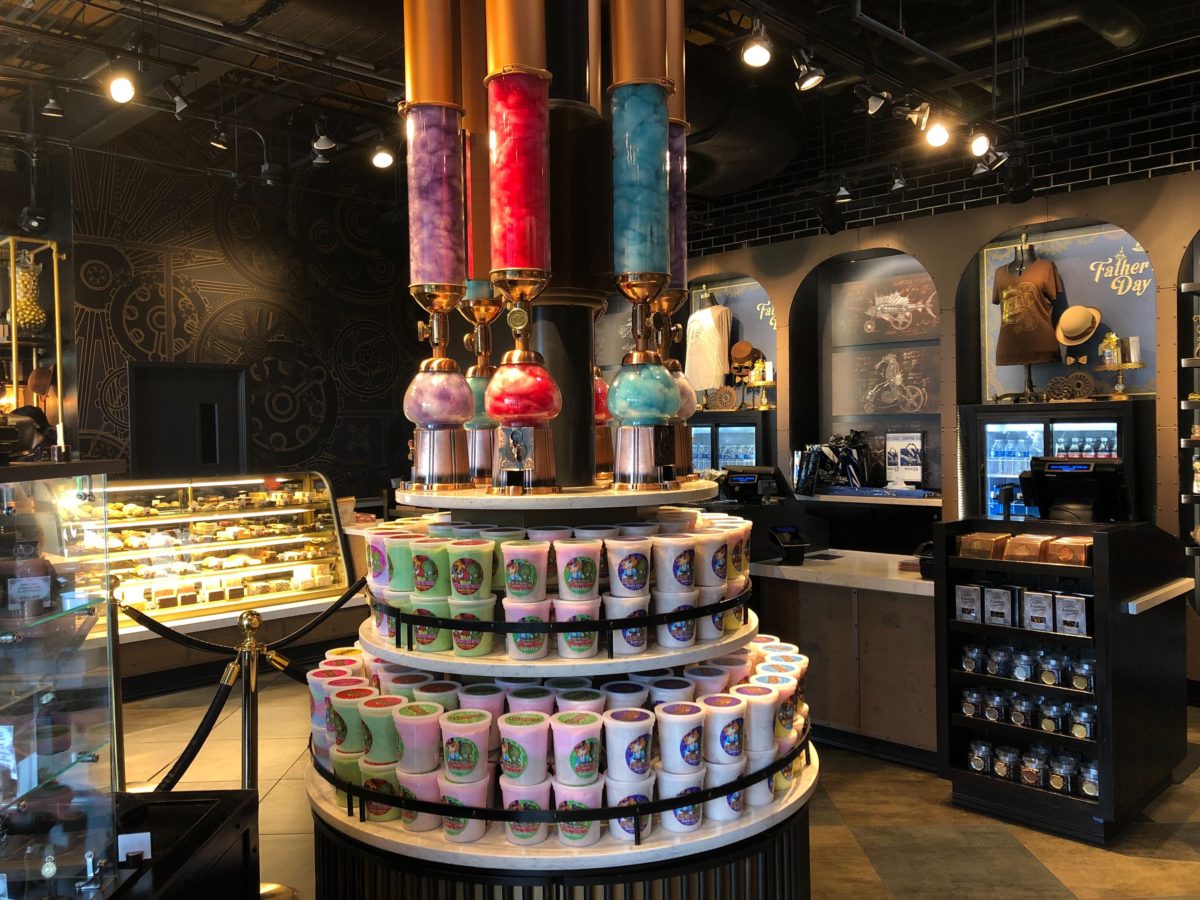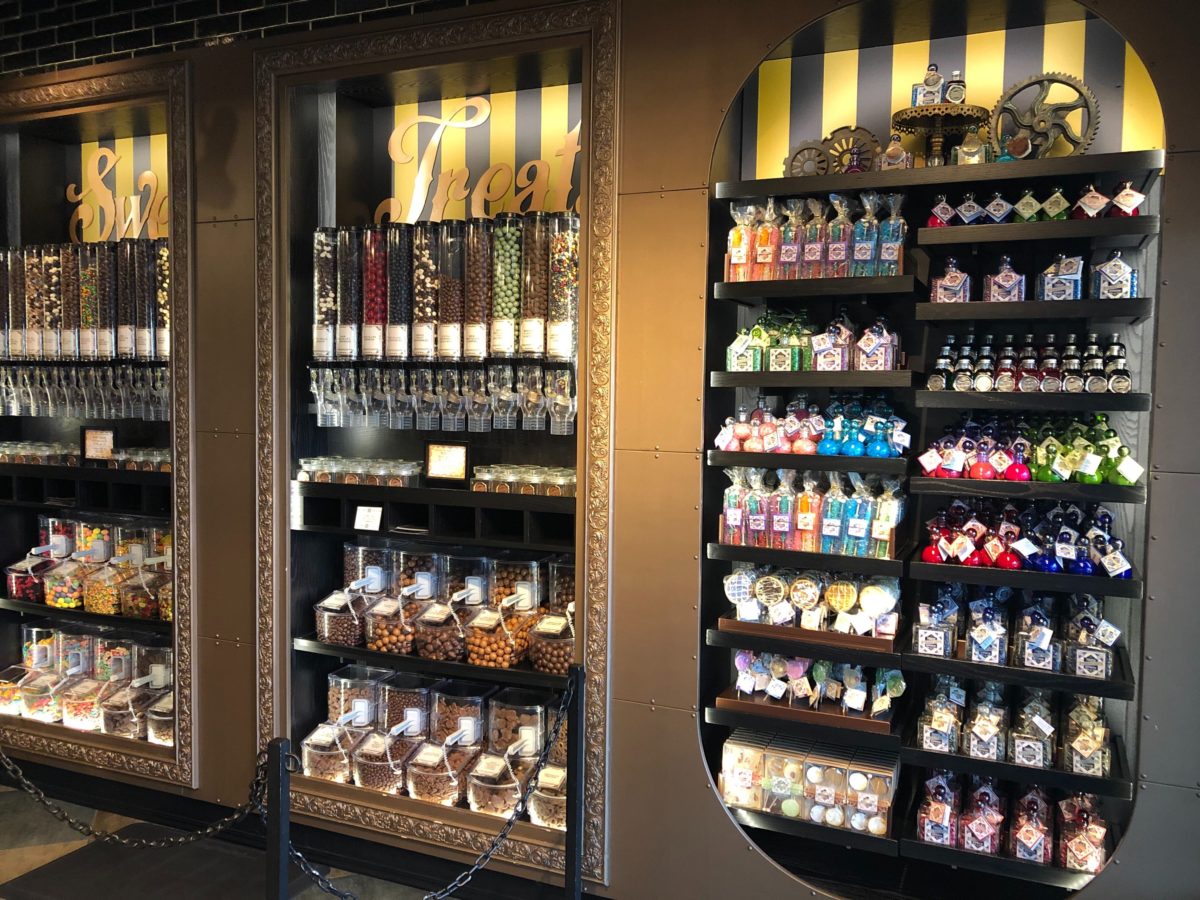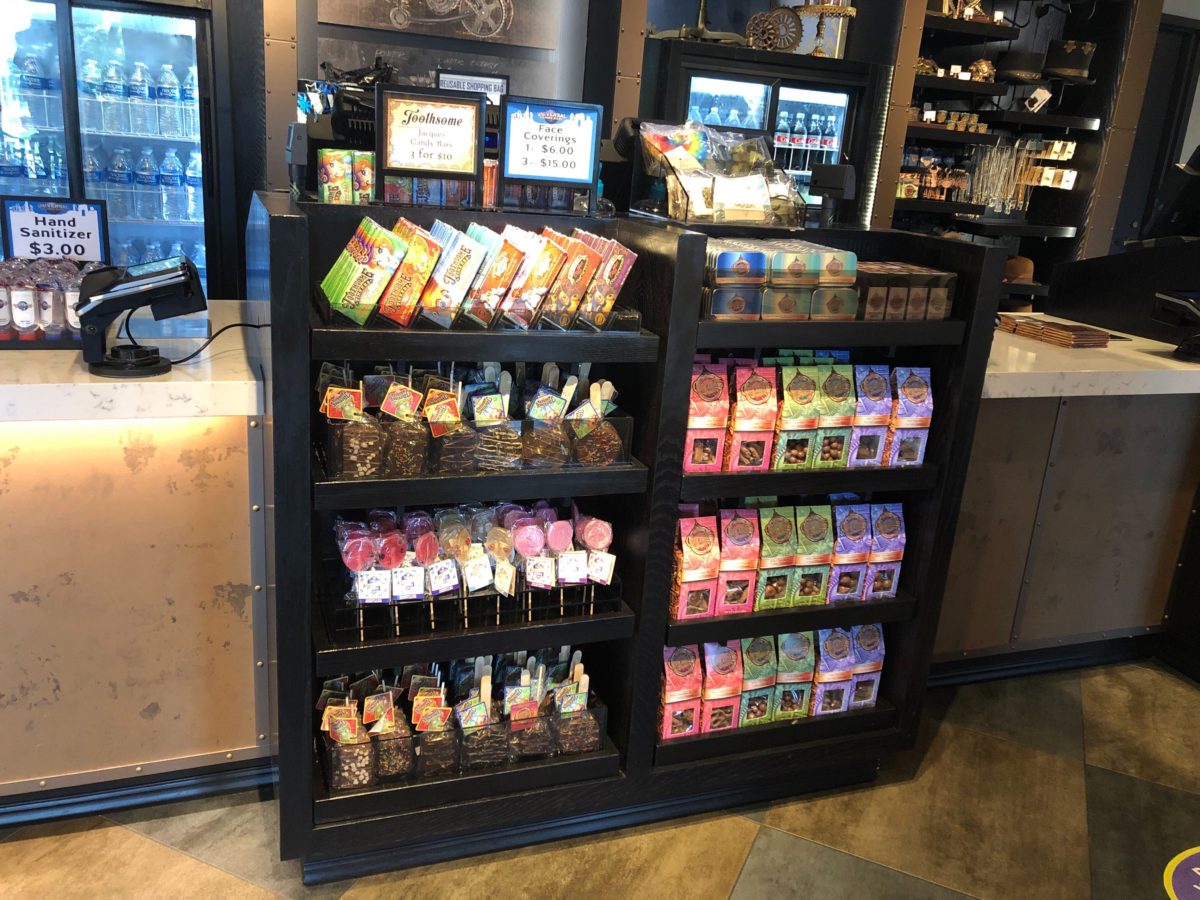 You can still pop into the shop and grab some prepackaged candy, or freshly-made macarons, truffles, and other sweet treats.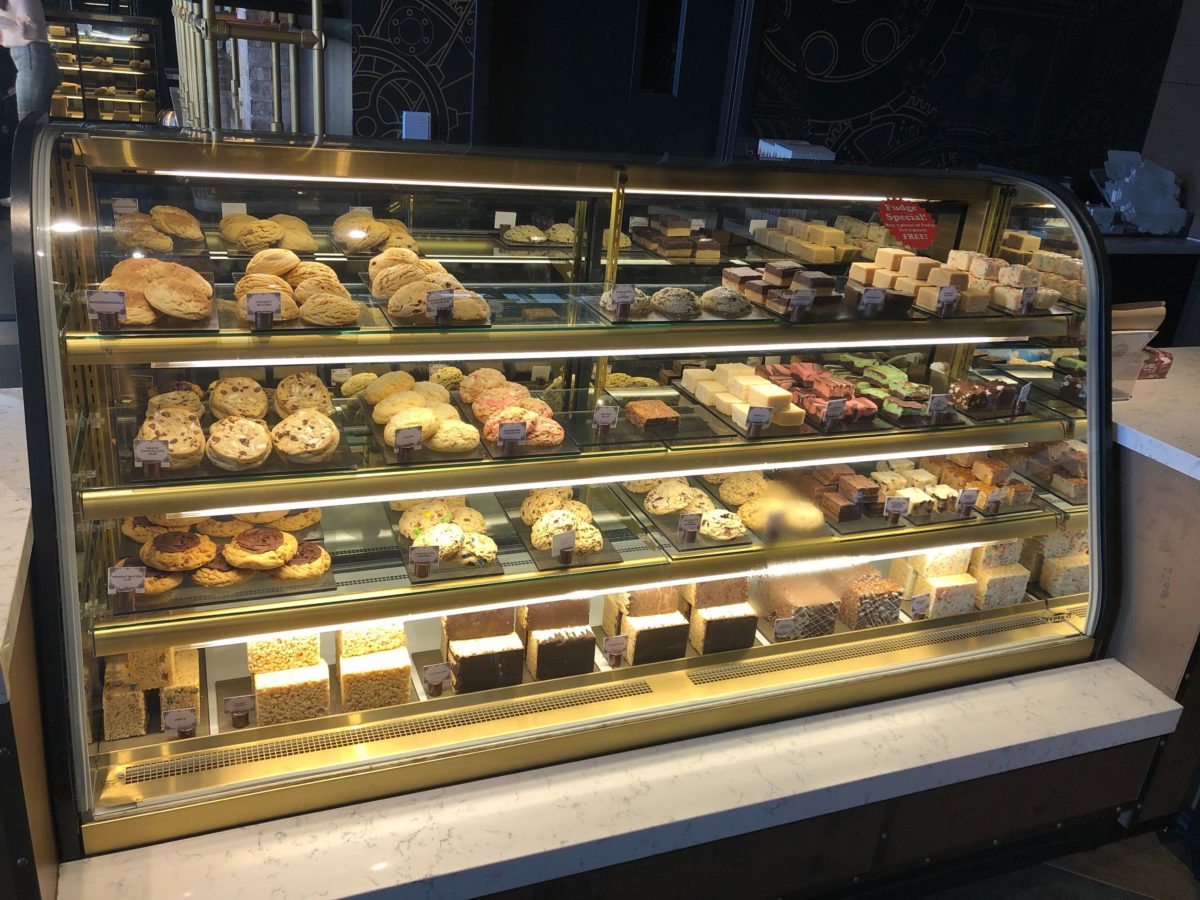 Understandably, the extravagant snack display case had a very simple, limited menu.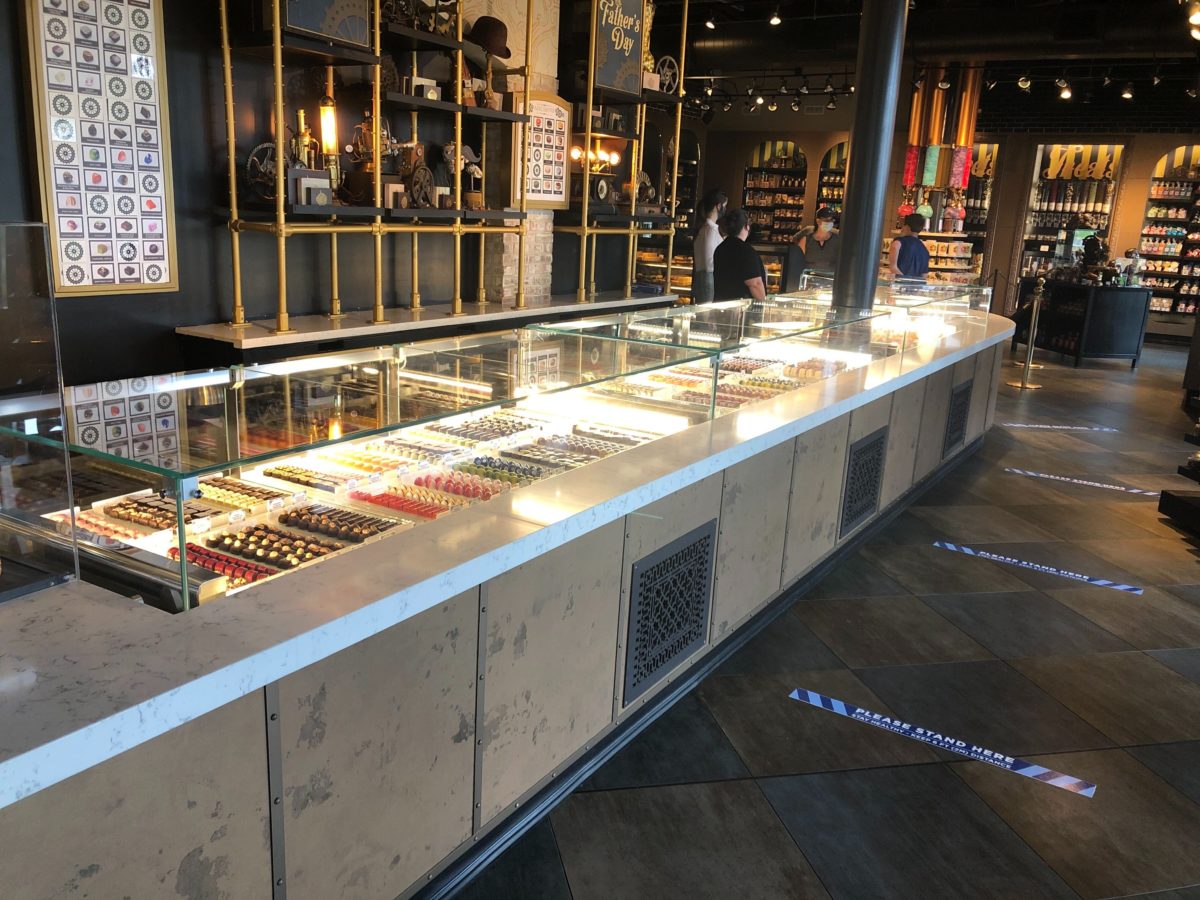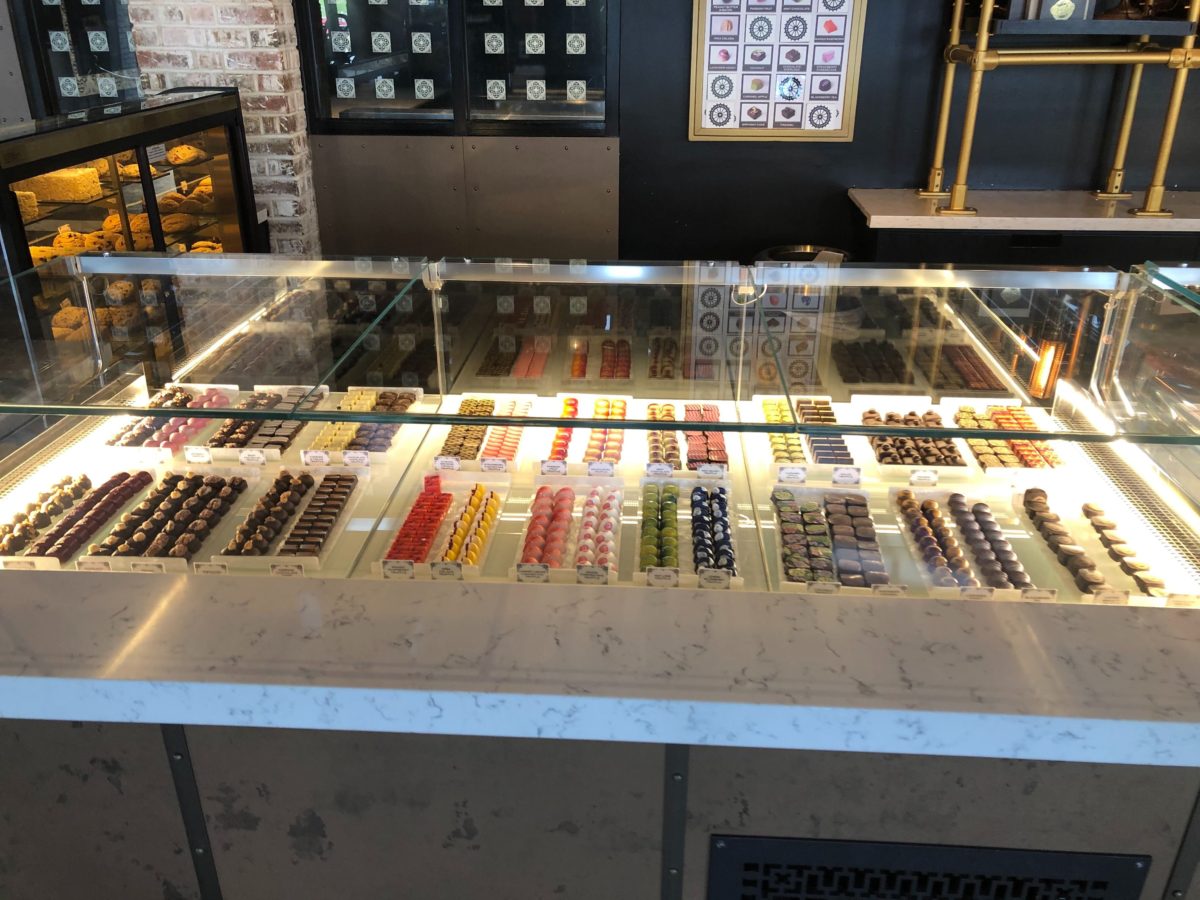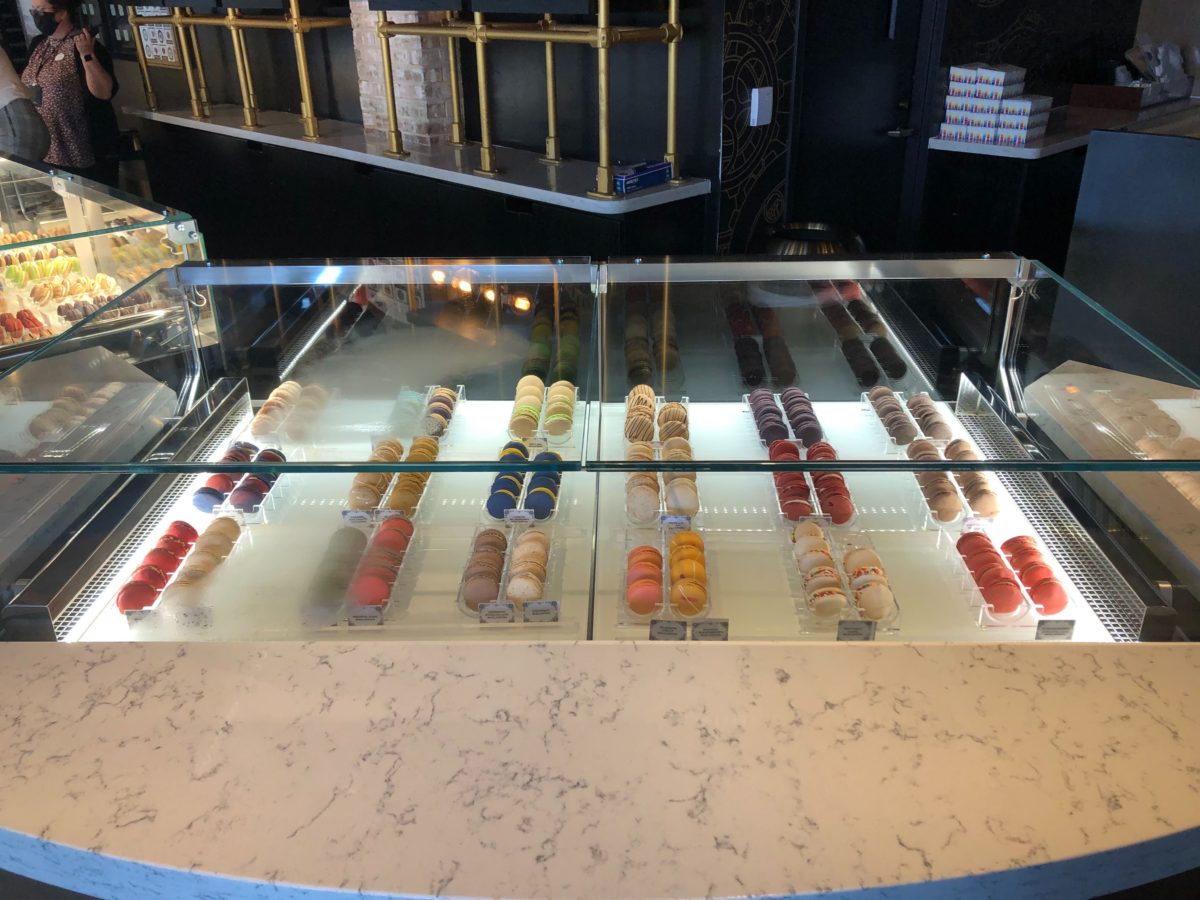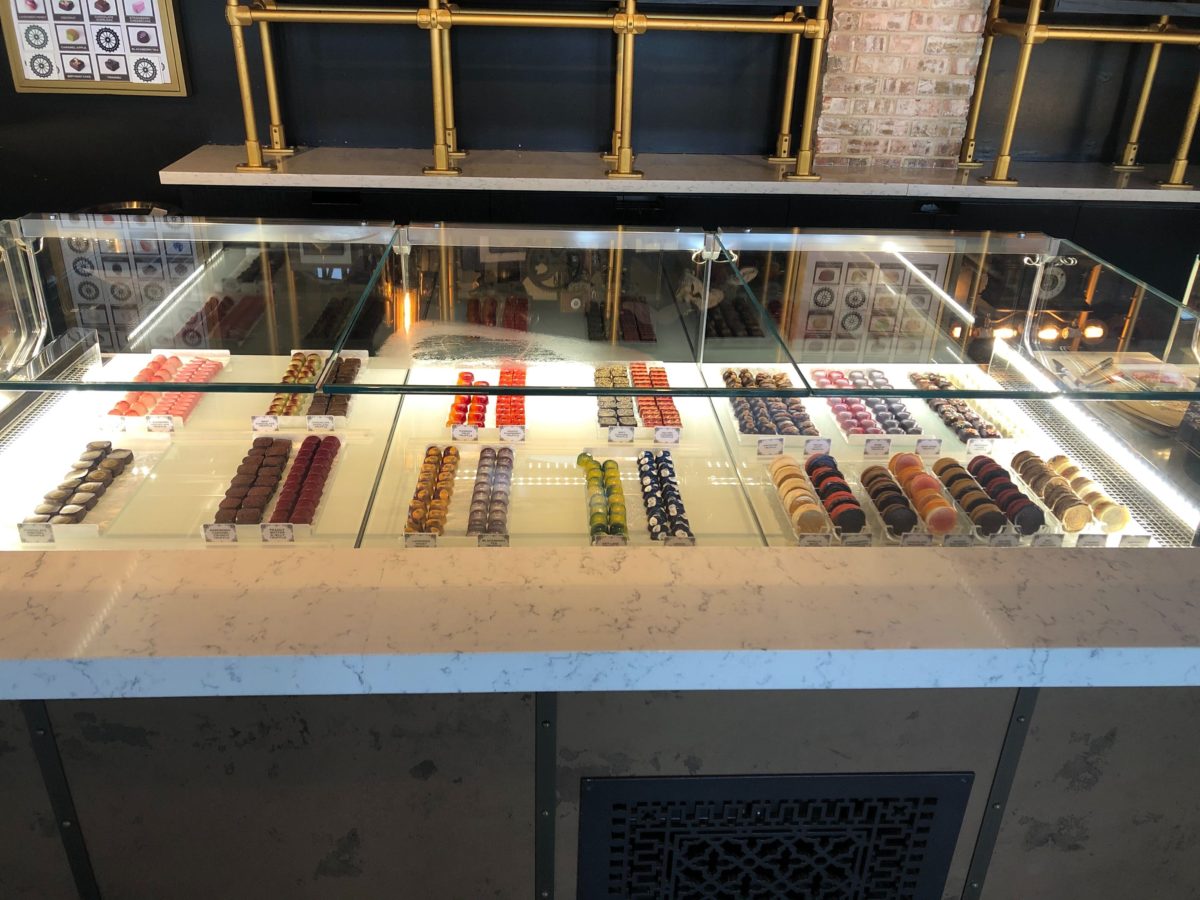 There are still plenty of truffles and macarons to choose from, though. The macarons here are delicious!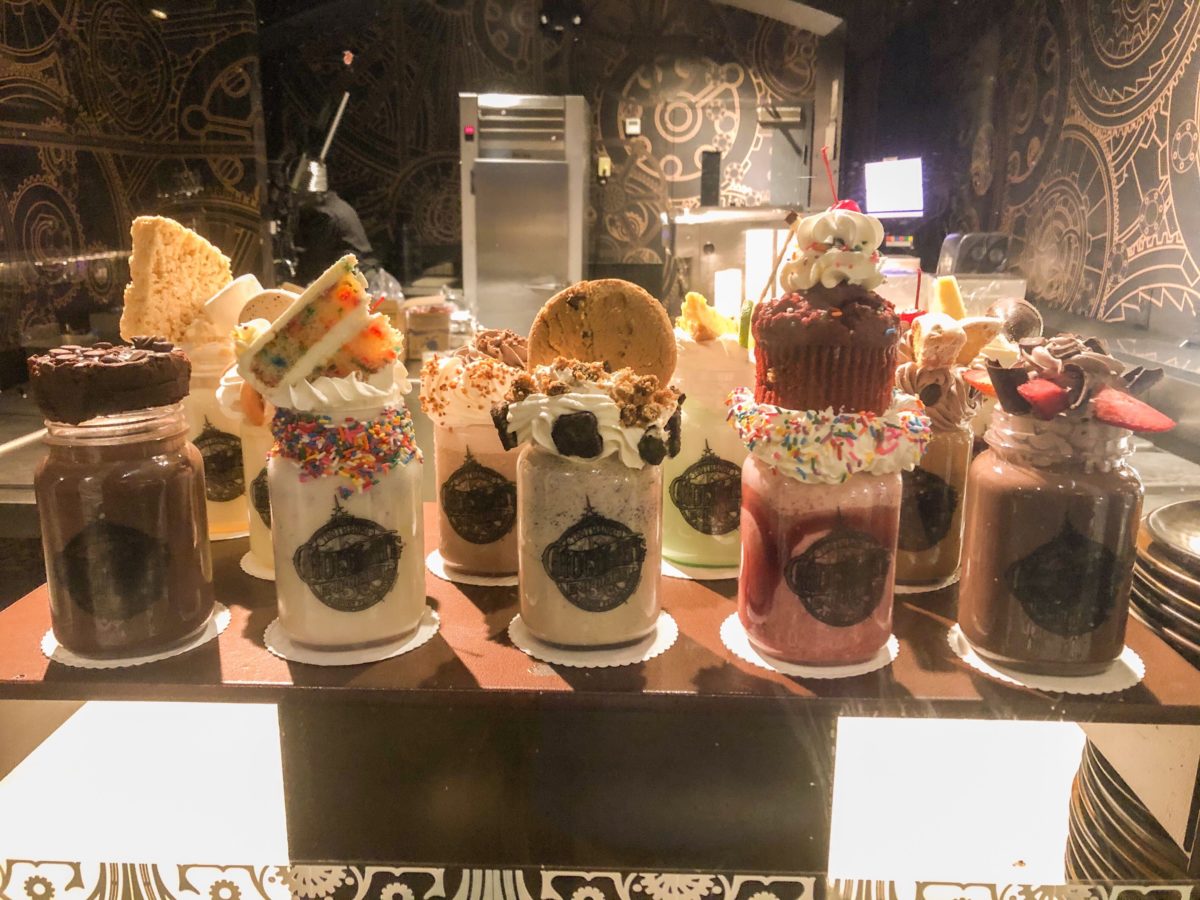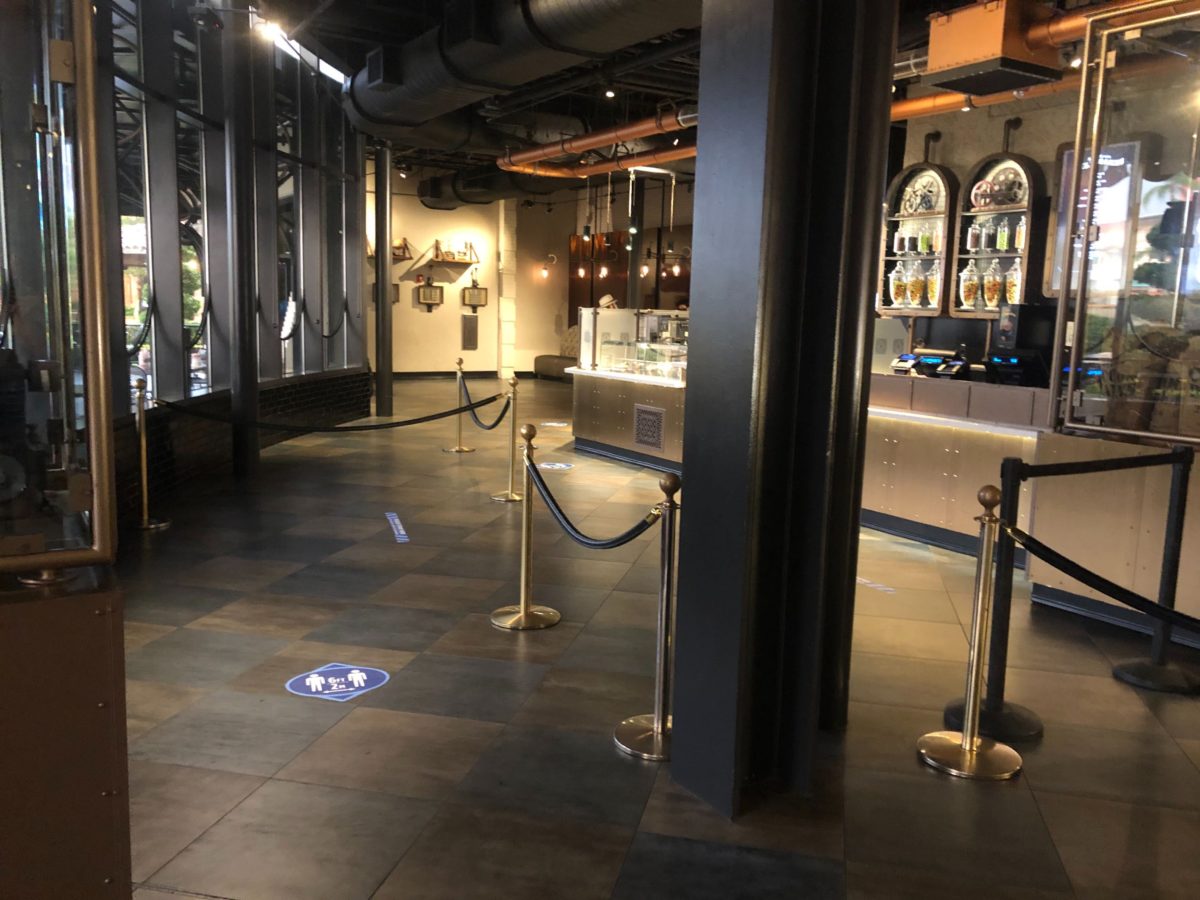 The other side offers grab-and-go milk shakes, which are perfect on a hot day. There's a designated entrance for the restaurant, shop, and milk shakes to help with the flow of guests in and out of the building.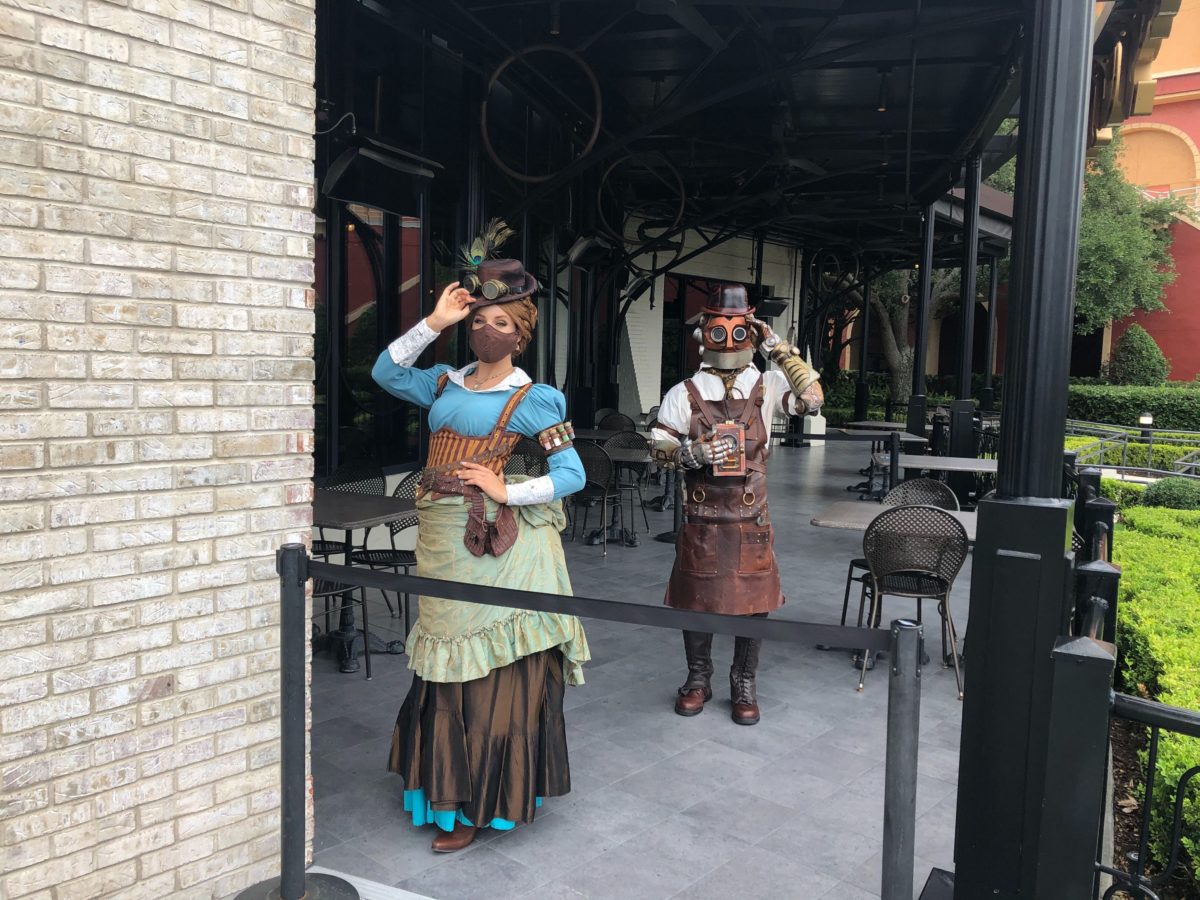 Penelope and Jacques are typically found making their way around the restaurant to greet guests, but for safety reasons, they're in a designated location just outside the entrance of the restaurant. Queue ropes help keep distance between the characters and guests, and Penelope also wears a face mask for safety. Despite the distance, it was still pretty enjoyable to chat with the characters and take a selfie before heading inside for dinner.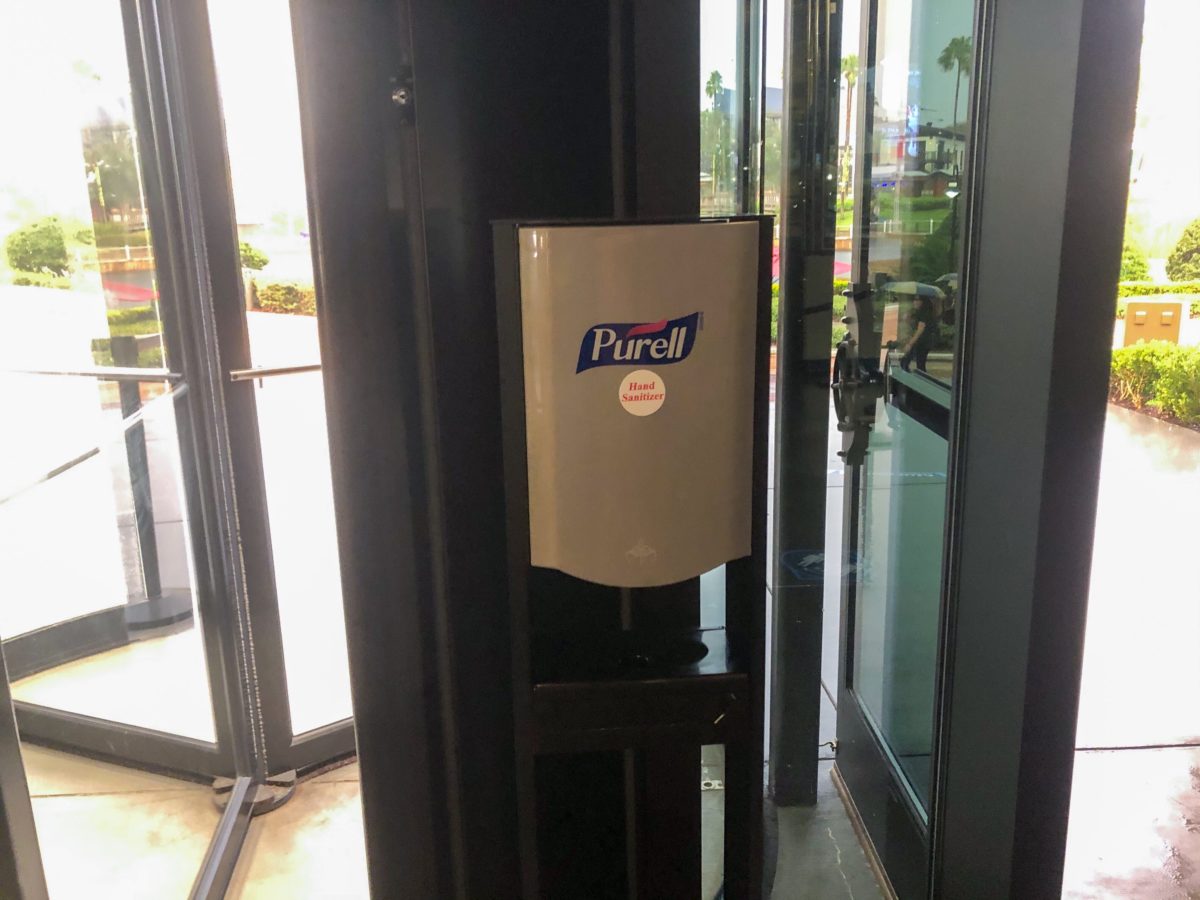 As we entered the building, our host directed us to take some hand sanitizer from the hands-free dispenser next to the door.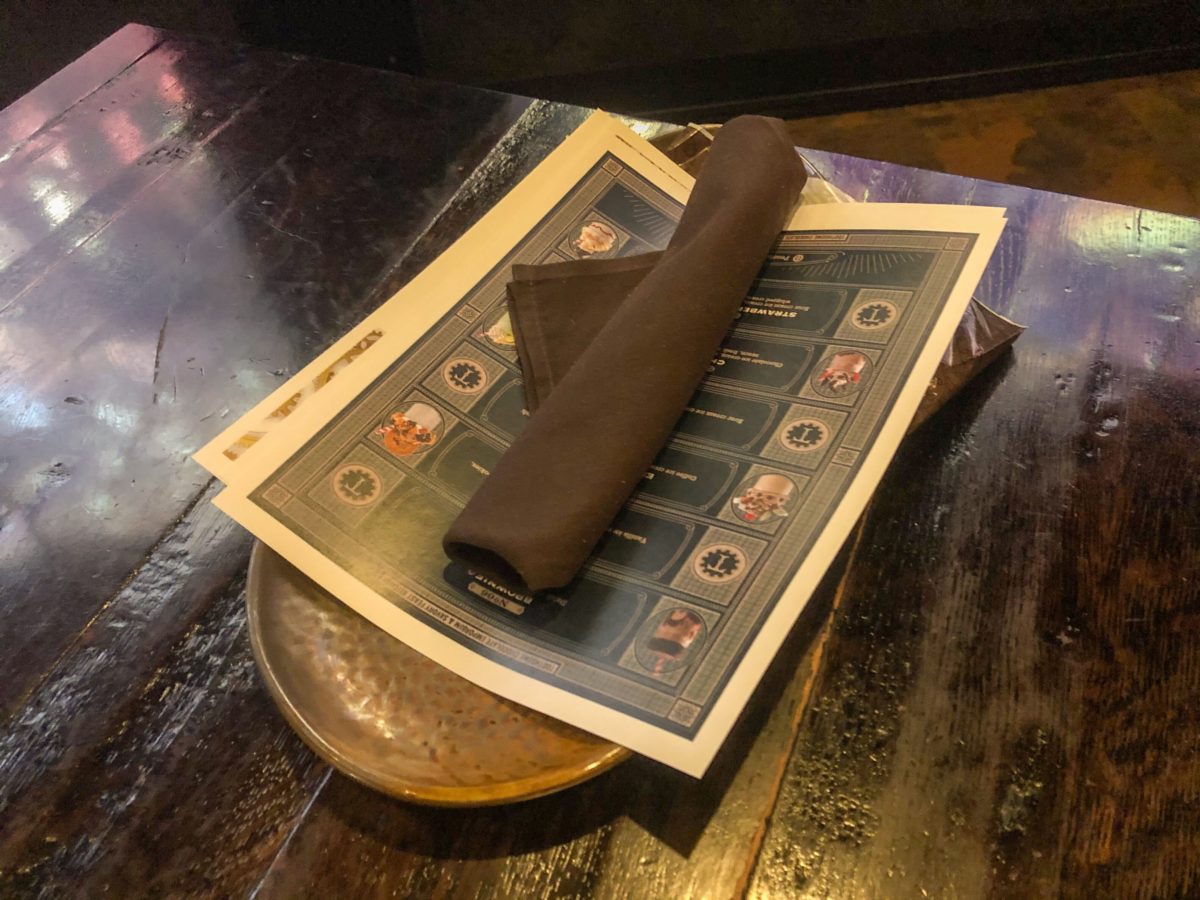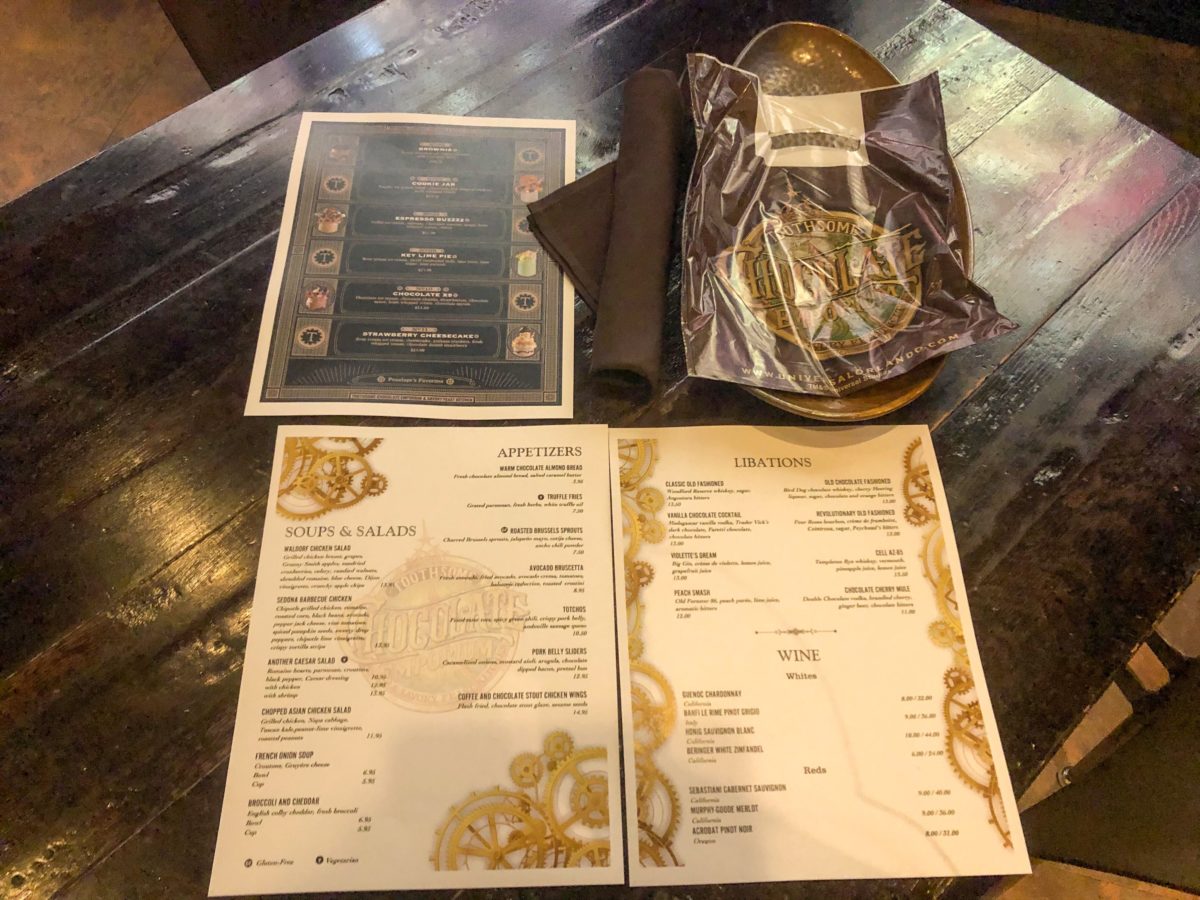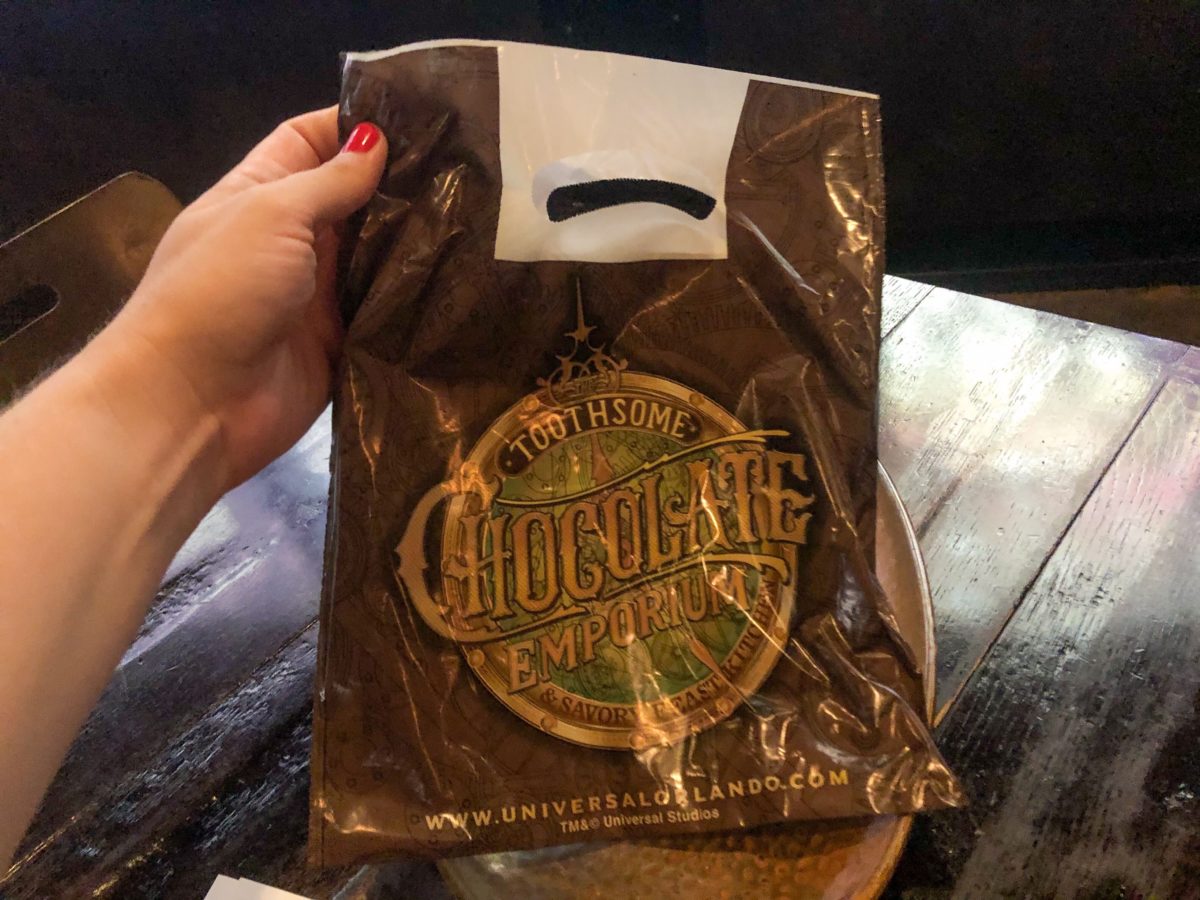 We were seated upstairs at one of the few tables that did not have a "reserved" sign on it. The table was completely clear, no place settings of any sort. The waiter asked how many people would be in our dining party and then retrieved a plate with real silverware, disposable menus, and small merchandise bags for us to store our masks while we were eating.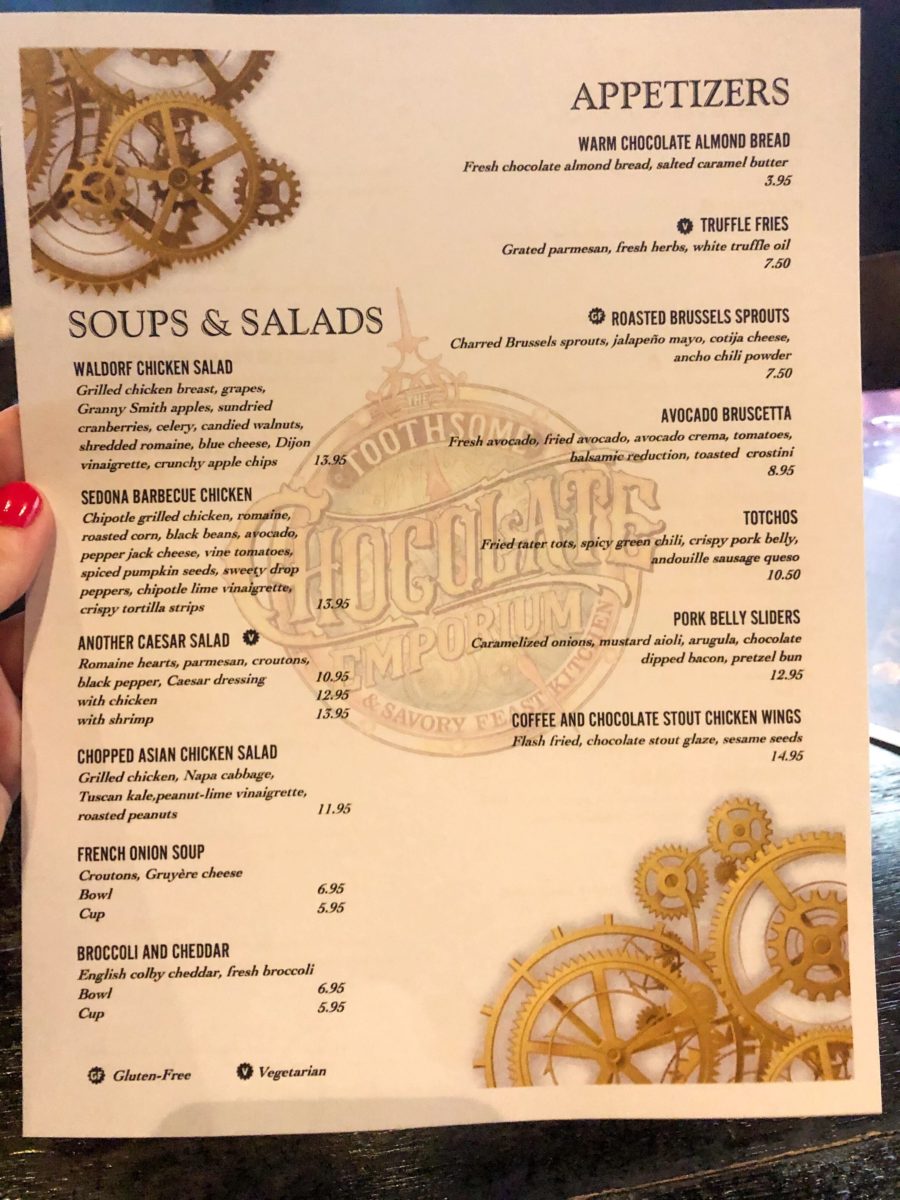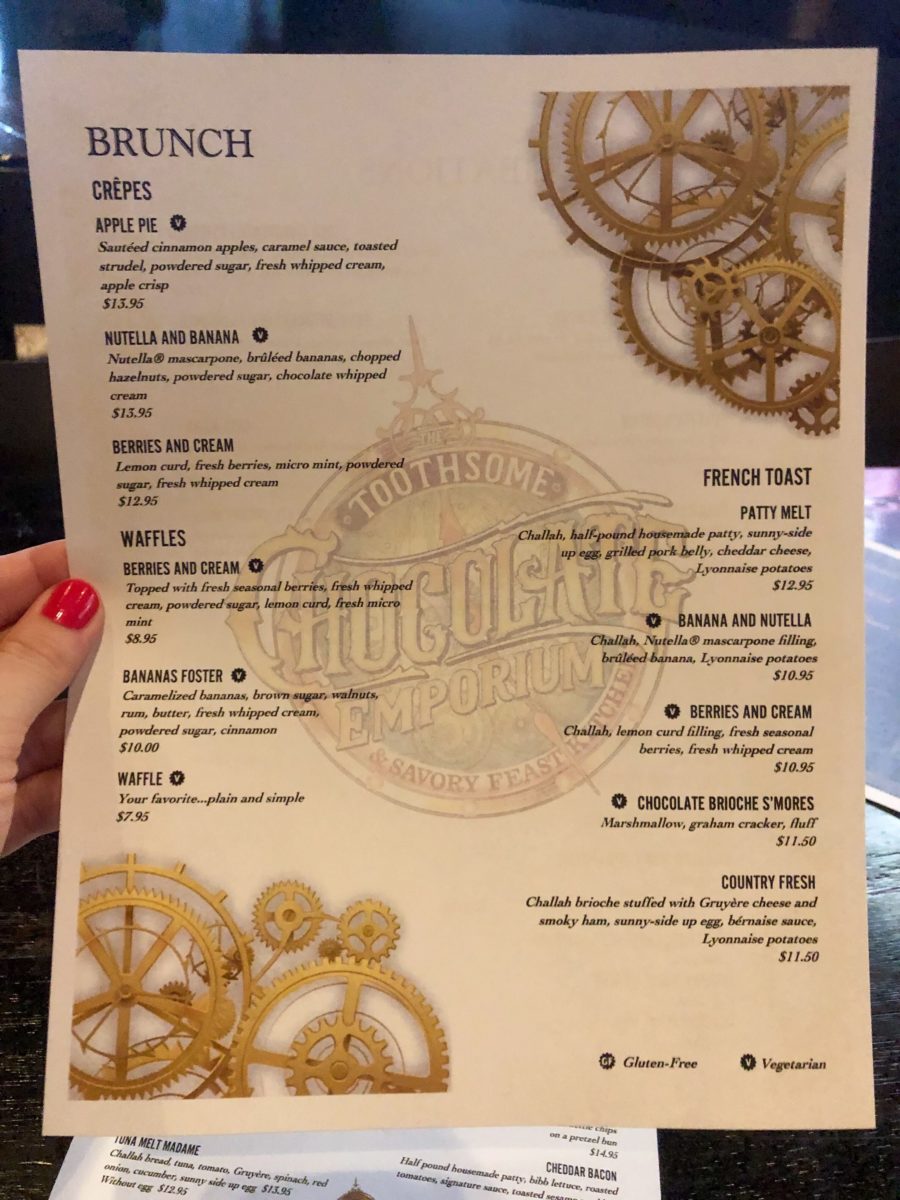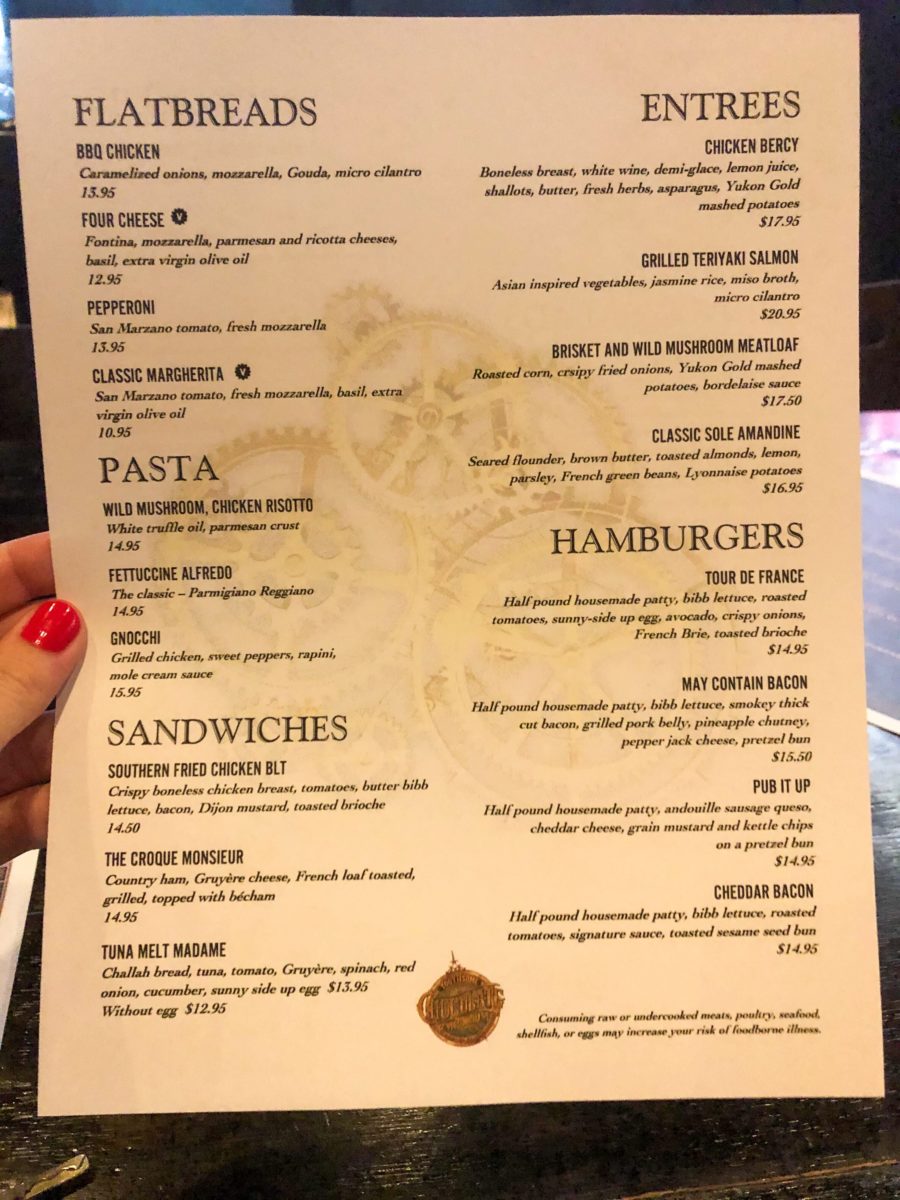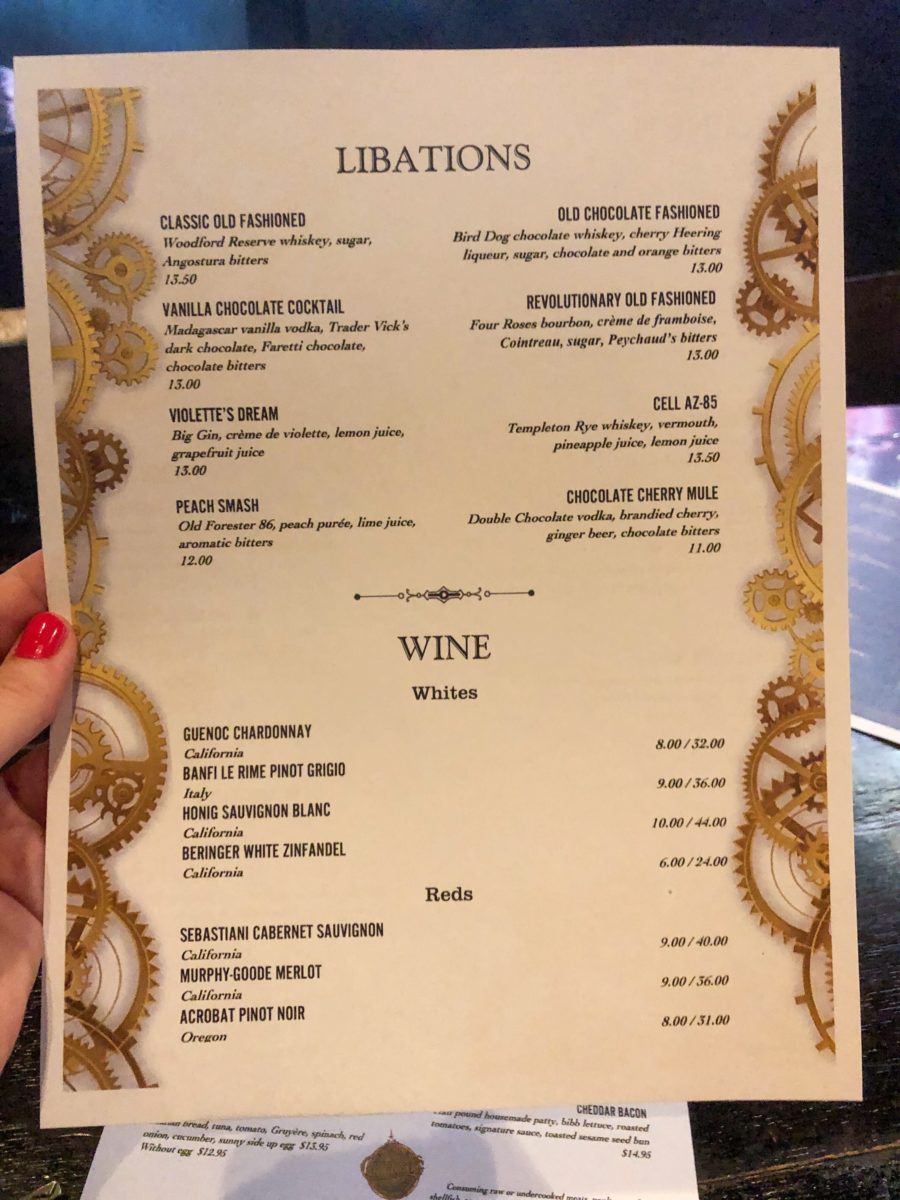 The menu is slightly condensed, so you may notice a few things missing. The paper menus are intended to be used once and disposed of, but there is no requirement to dispose of them on site. This makes a nice little souvenir, too.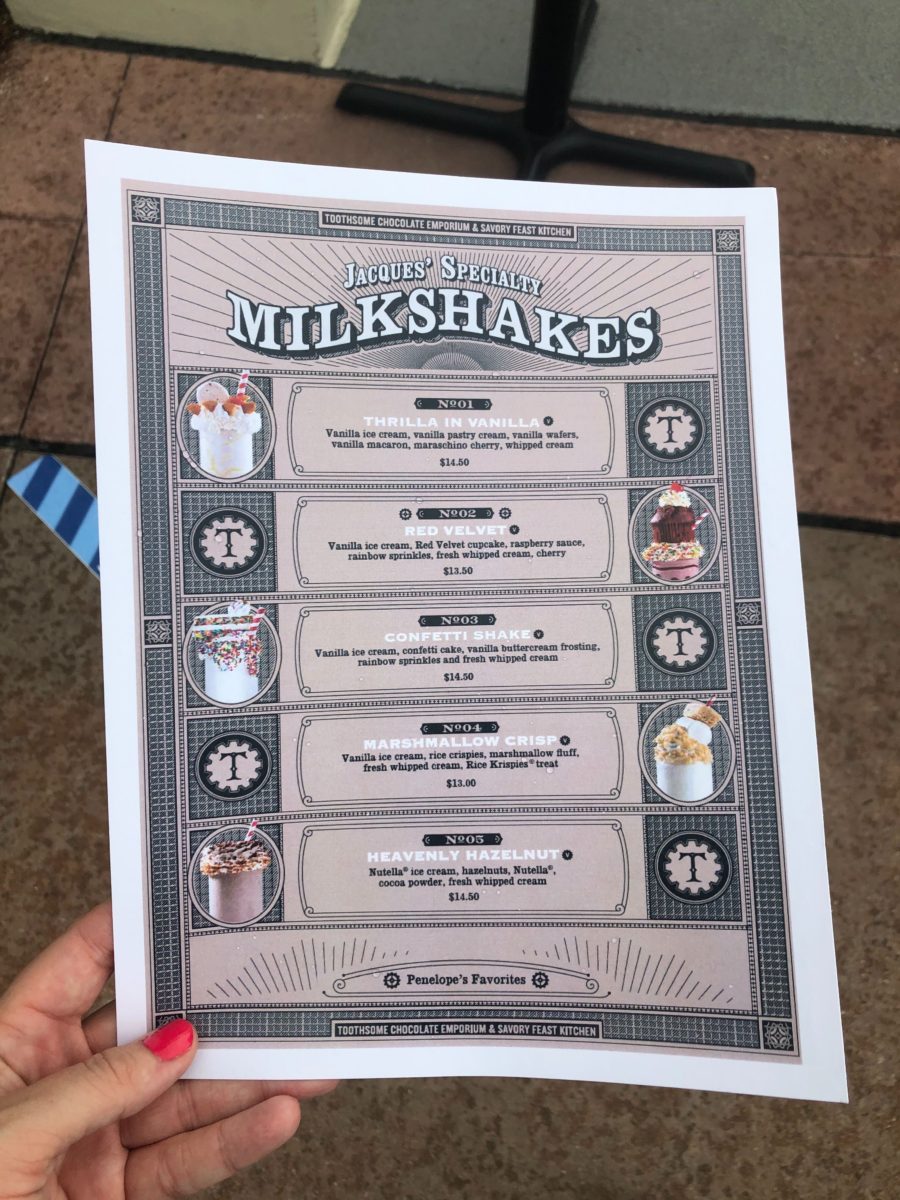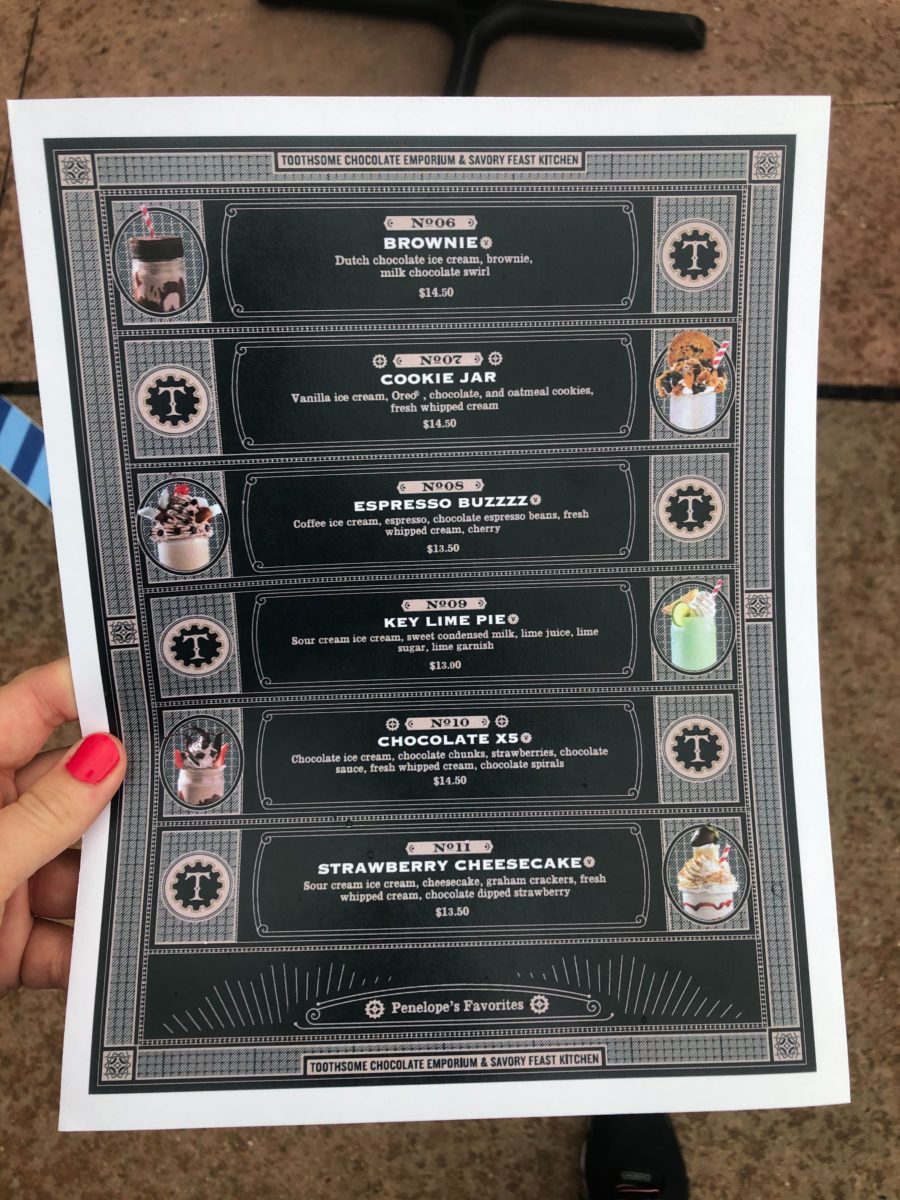 Don't forget about the milk shakes!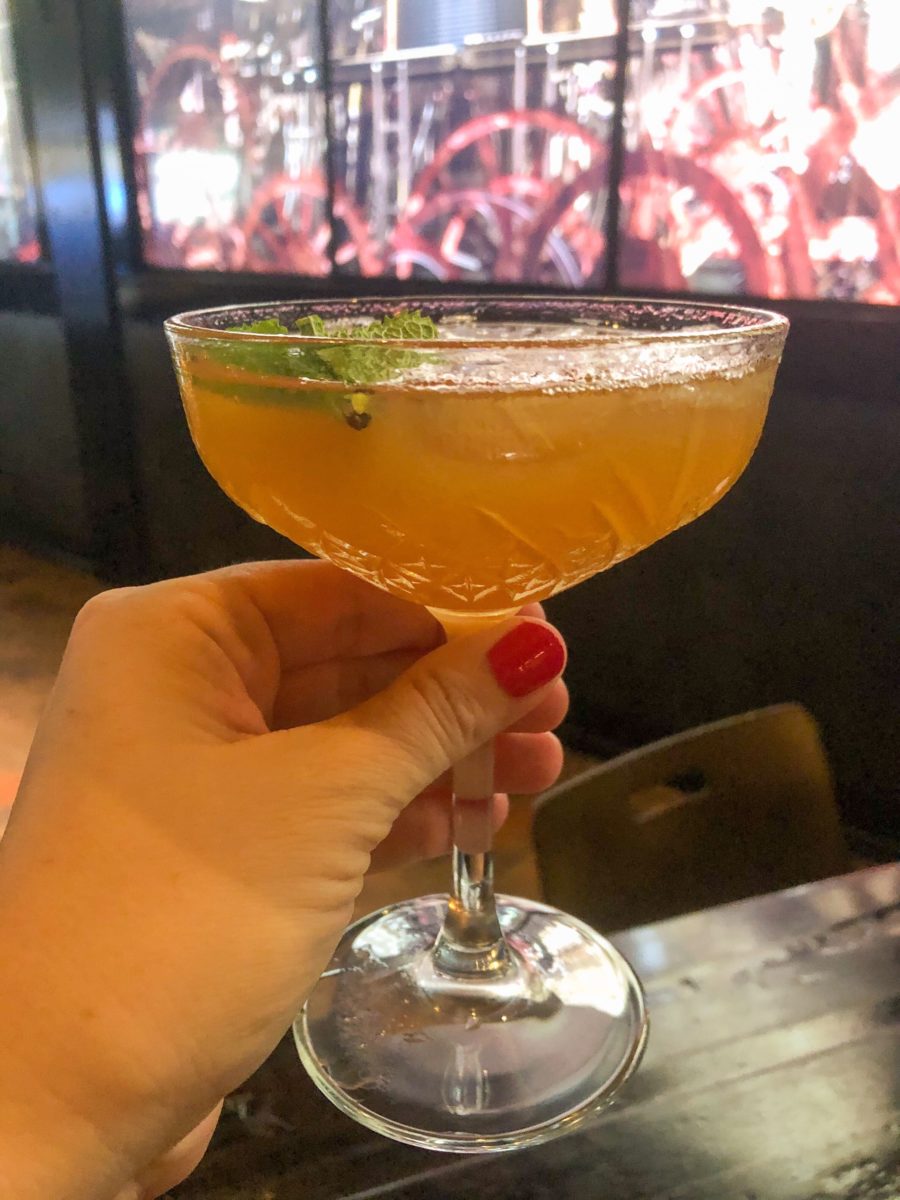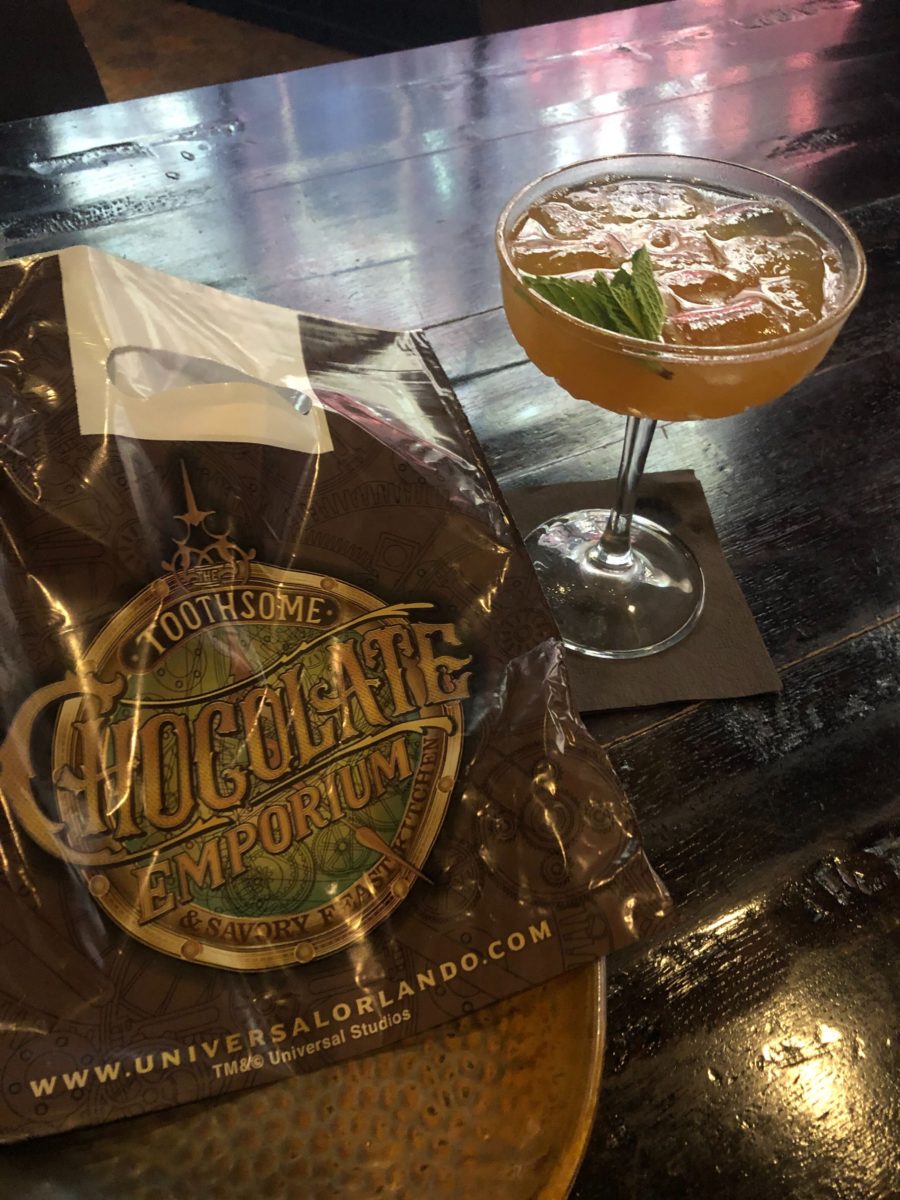 We started with the Peach Smash cocktail ($12), and stashed our mask away for the rest of the meal.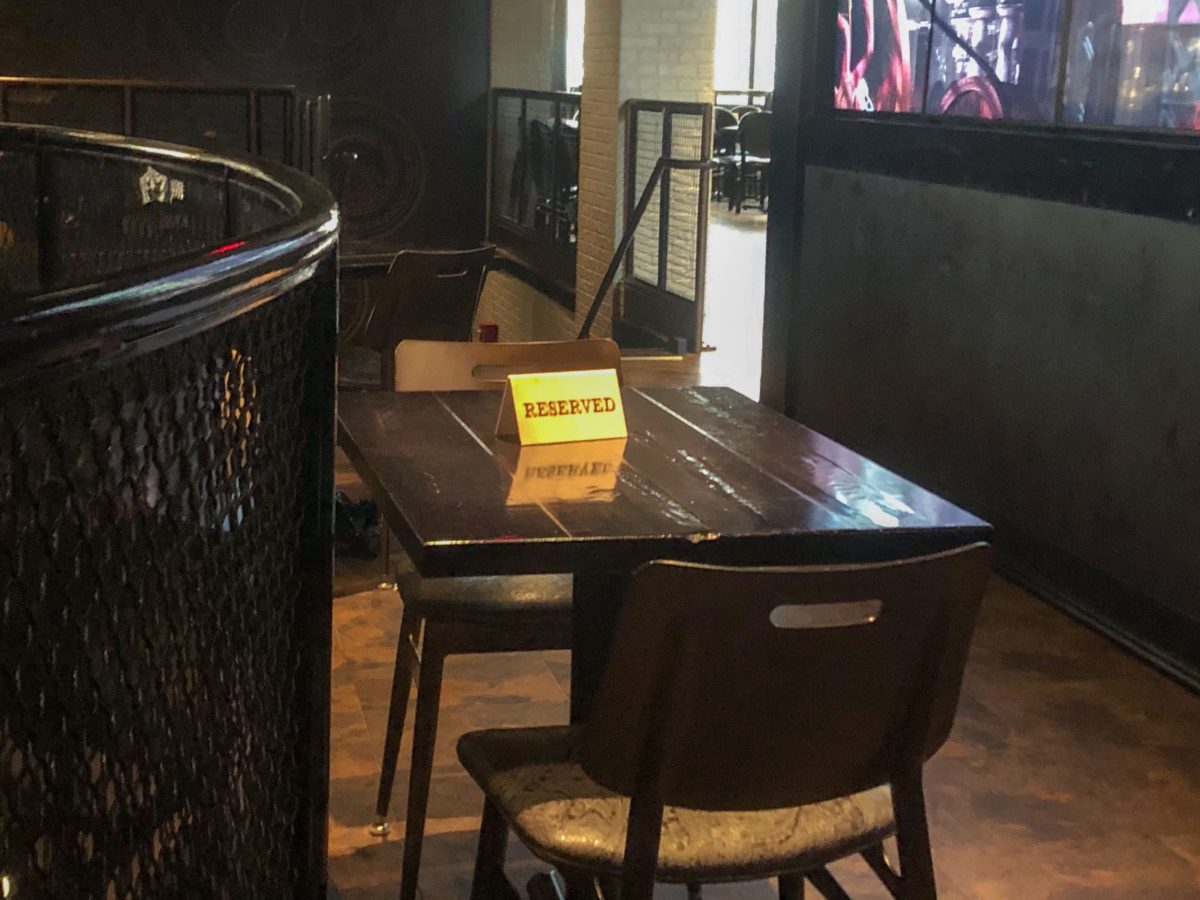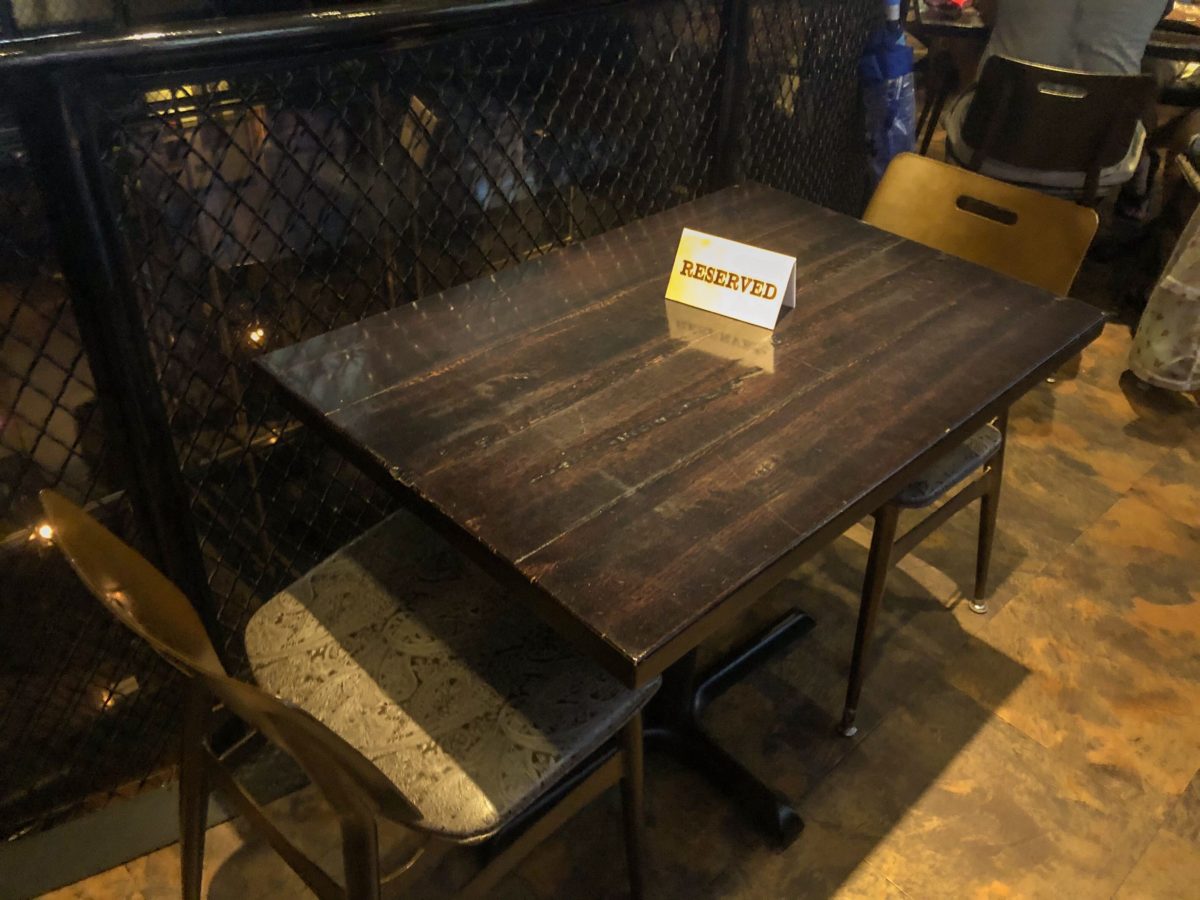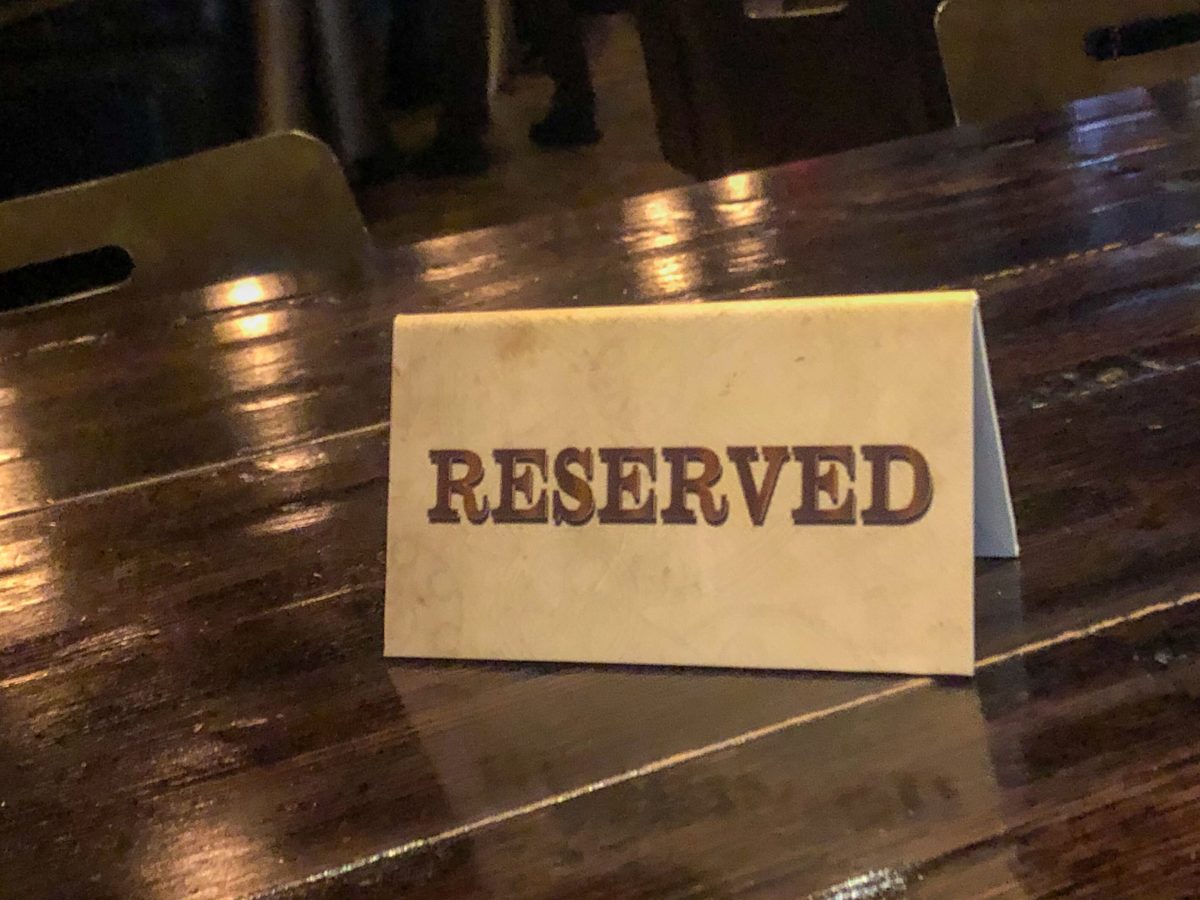 The tables on each side of our own were closed off and marked with "reserved" signs so guests wouldn't be seated there.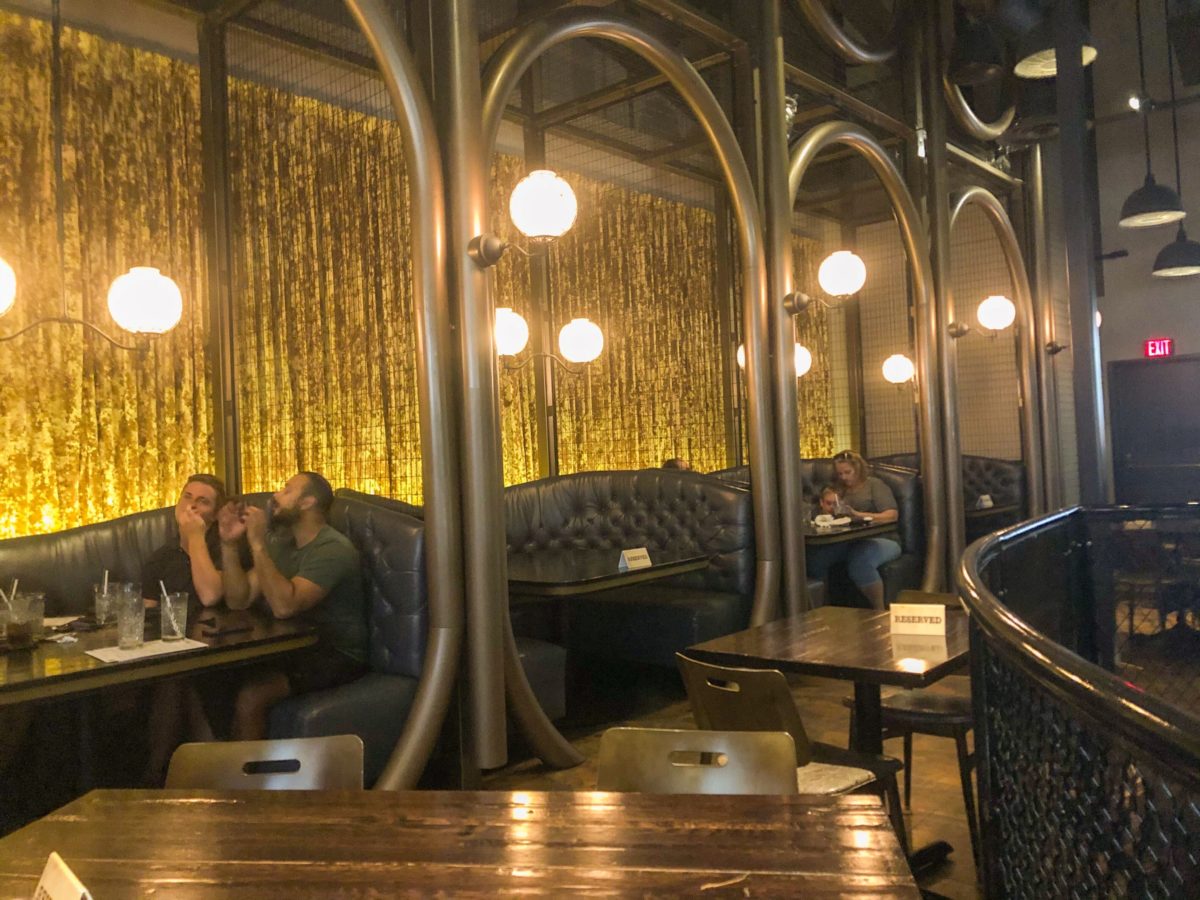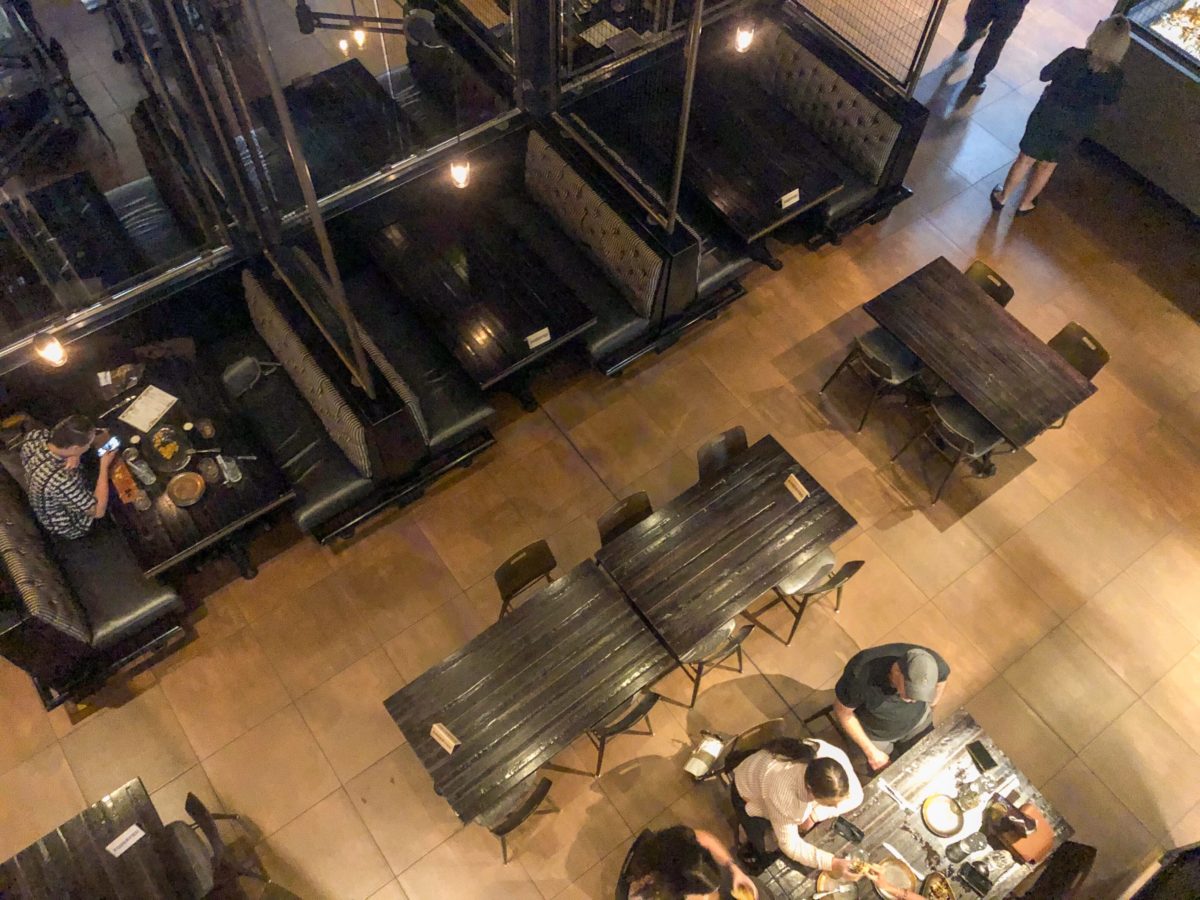 Every other booth was spaced out upstairs. Looking down, we could also see plenty of distance between the guests on the first floor.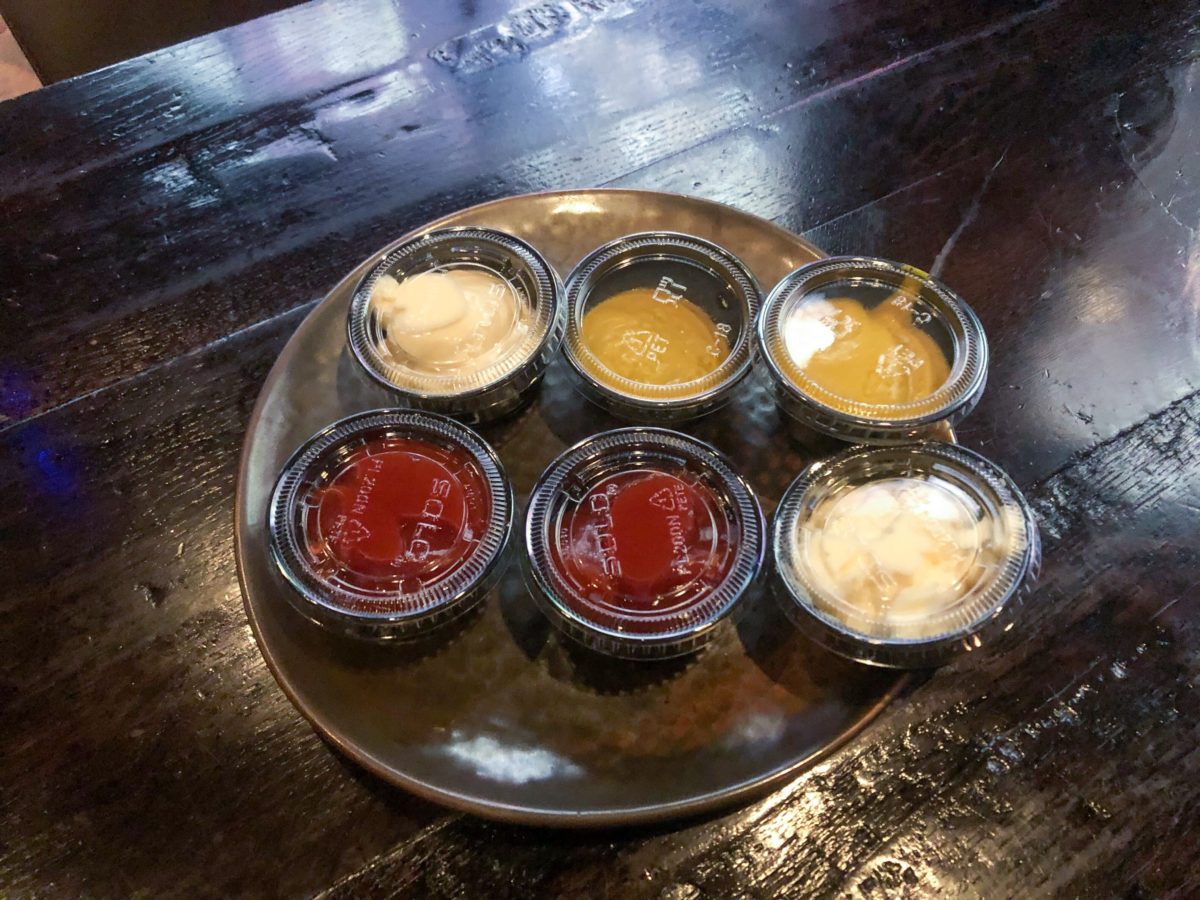 Since we ordered a burger and fries, we were also provided with condiments on the side, served in individual, closed containers.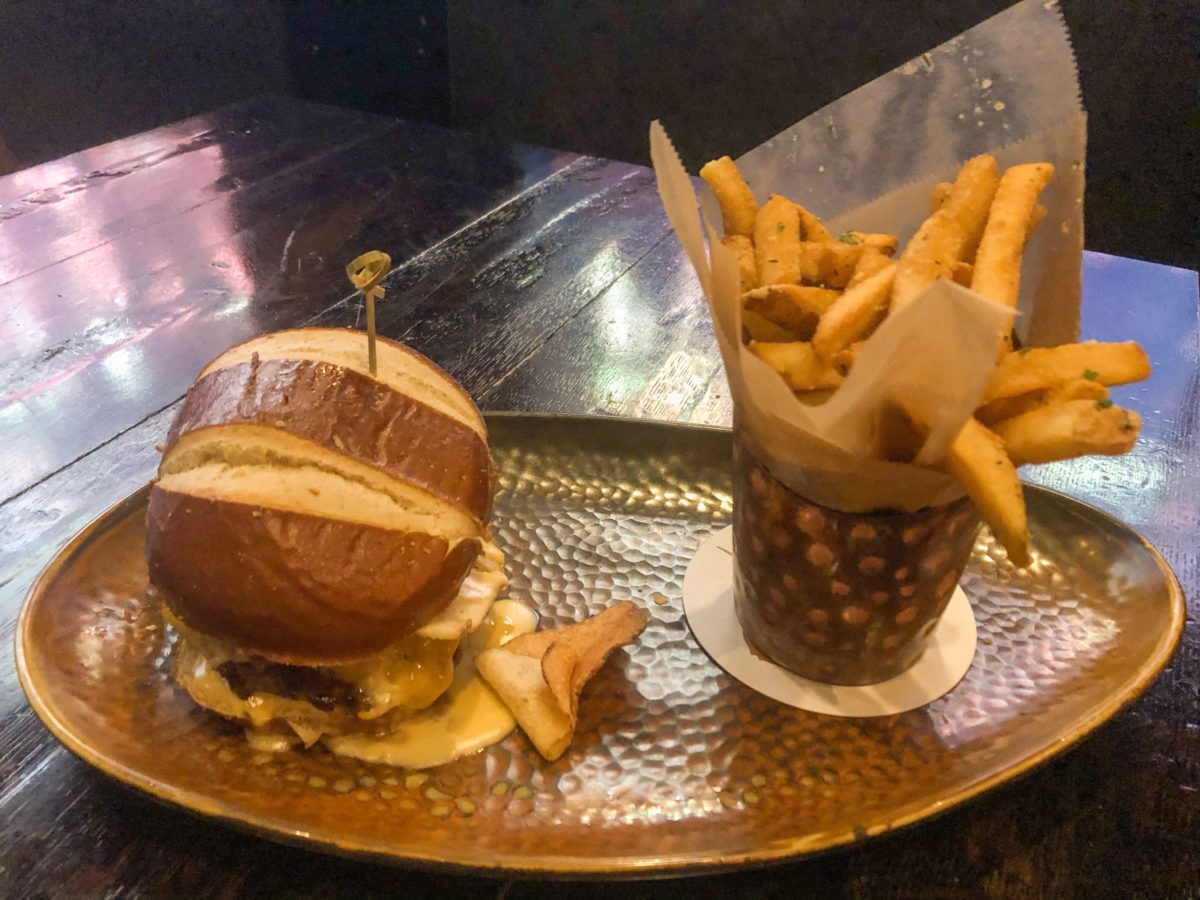 We went for the Pub It Up Burger ($14.95) and upgraded to the Truffle Fries for $2. (Always go for the truffle fries.) The Pub It Up Burger is comprised of a house-made patty served on a pretzel bun and comes topped with andouille sausage queso, cheddar cheese, grain mustard, and kettle chips. It's even more delicious than it sounds.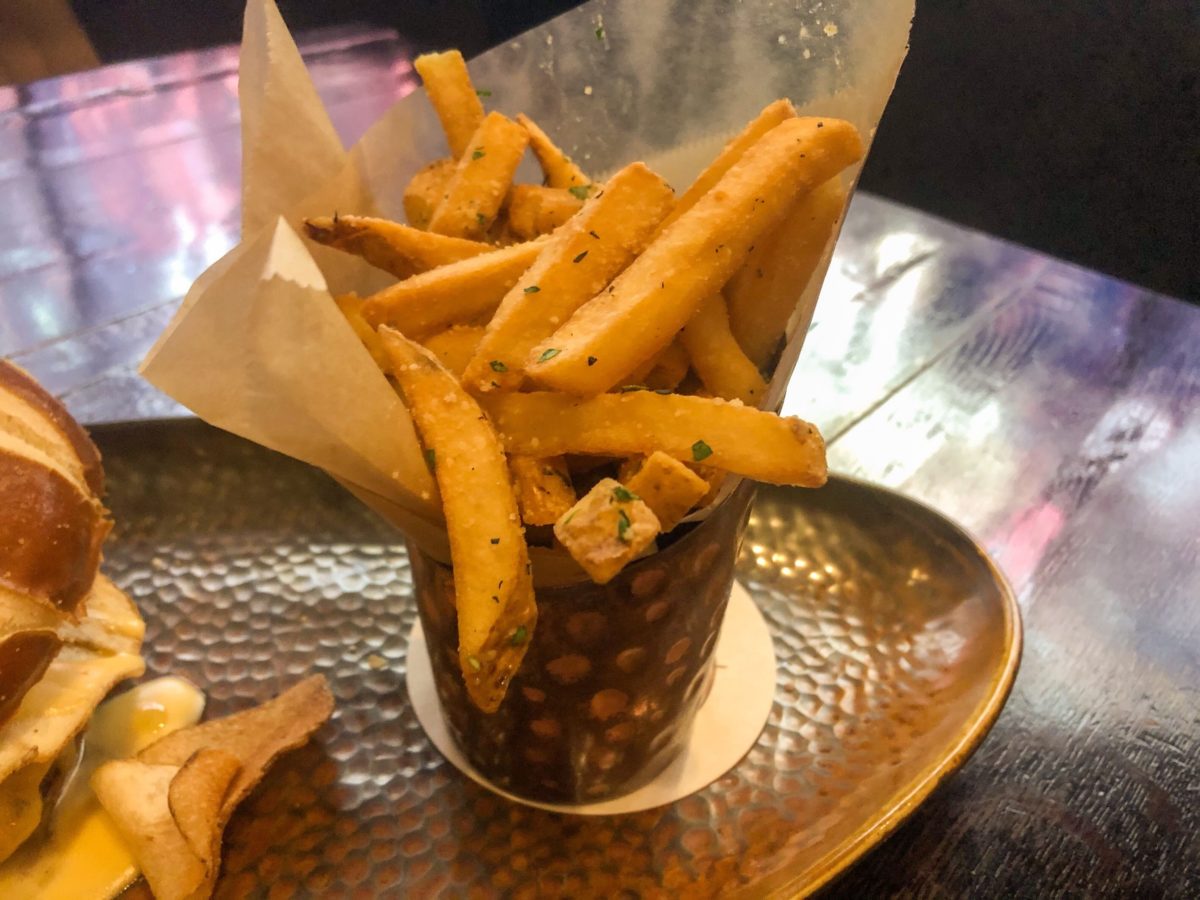 Everything was hot, fresh, and cooked perfectly.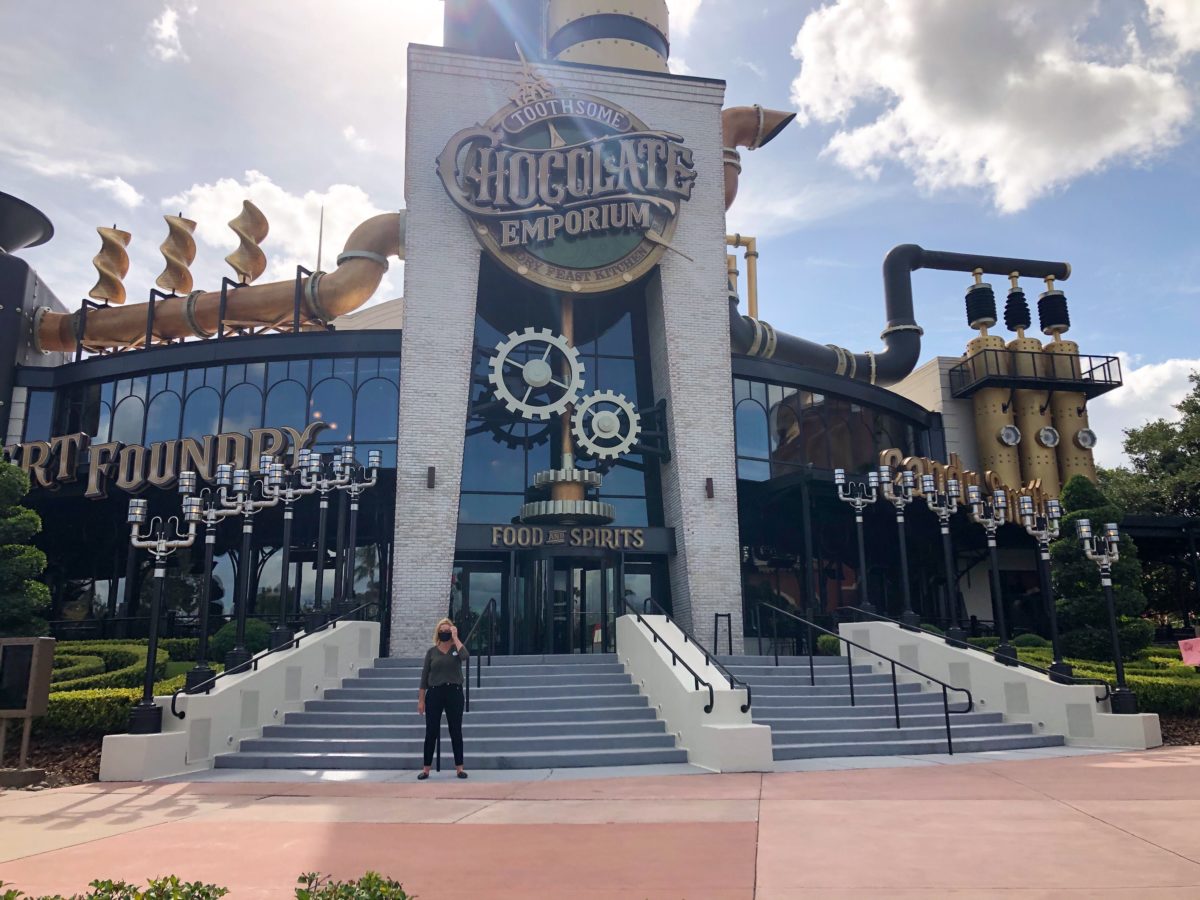 We enjoyed our dining experience at Toothsome Chocolate Emporium and Savory Feast Kitchen. There was plenty of space between parties in the restaurant, and things felt very relaxed throughout the entire dining experience. Our food was delicious and we're looking forward to returning for another great meal in the future.