With Universal Studios Orlando reopening, the Orlando heat decided to come along as well! While practicing social distancing and extra health precautions, wearing a mask all day might start to take a toll on you. To safely allow guests to remove their masks, Universal has set up U-Rest Areas throughout the park for guests to do so.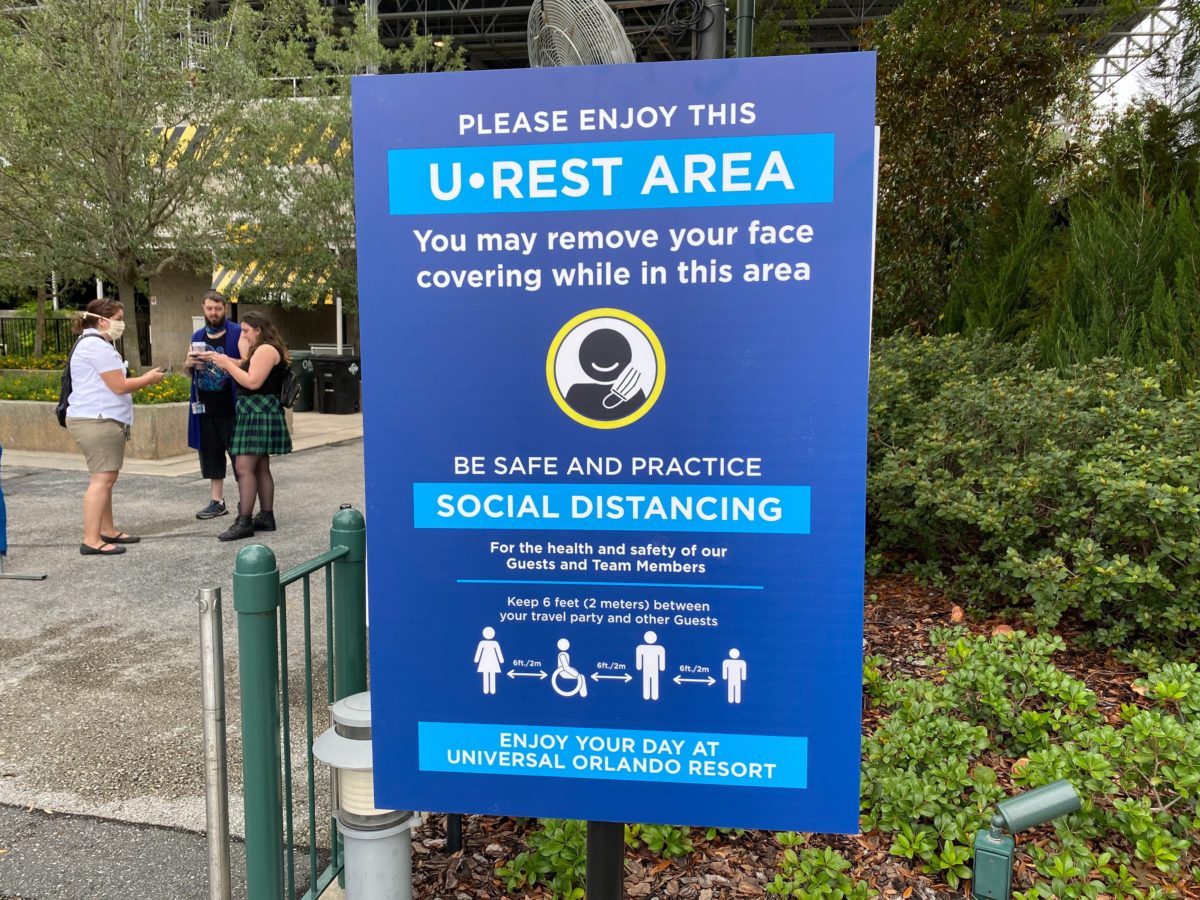 These areas throughout Universal Orlando Resort provide guests with a large area for them to safely remove their masks and practice social distancing.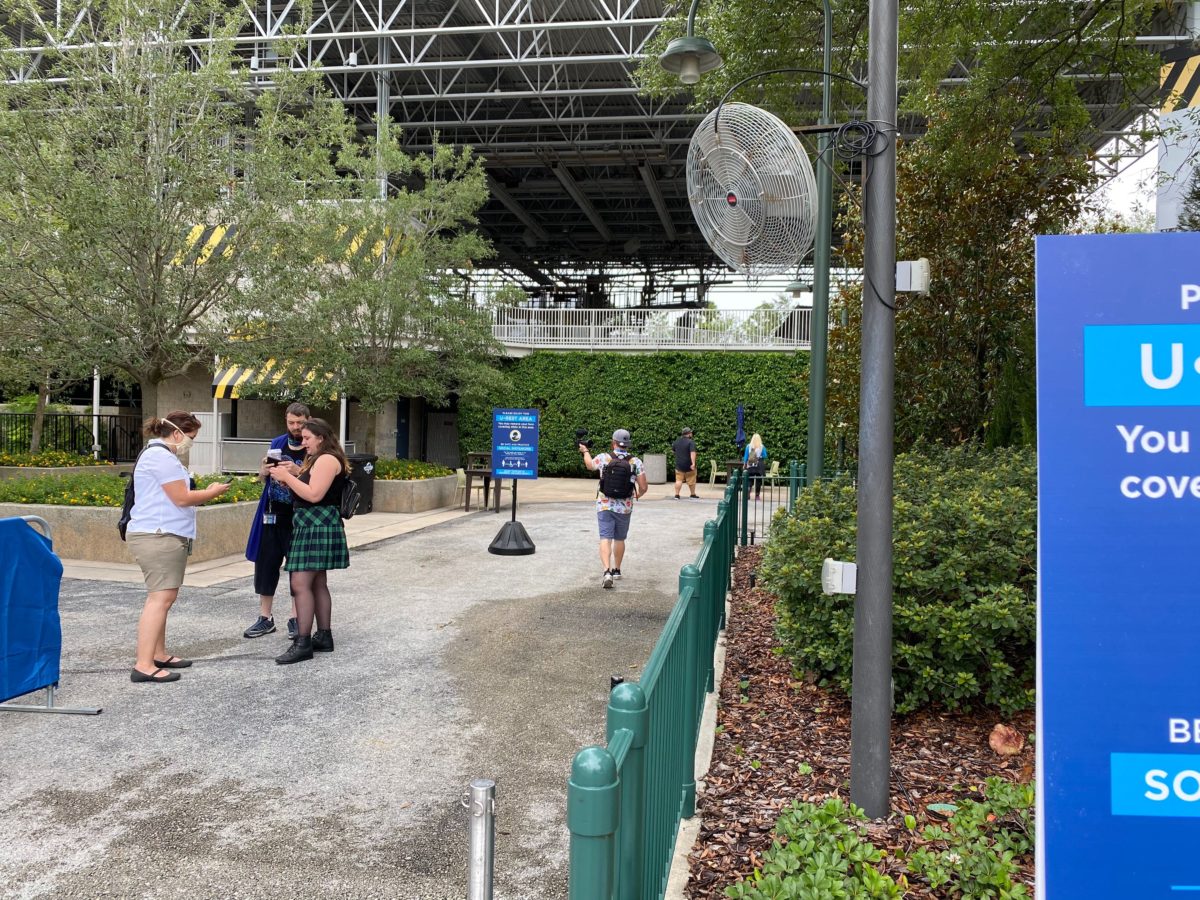 These areas are staffed with Team Members to answer questions and to ensure proper safety measures are being followed. These sections are located normally where there is a large enough space for social distancing and have seating available for guests to relax.
This one here is located within the Fear Factor Live theater, as the show is currently not performing.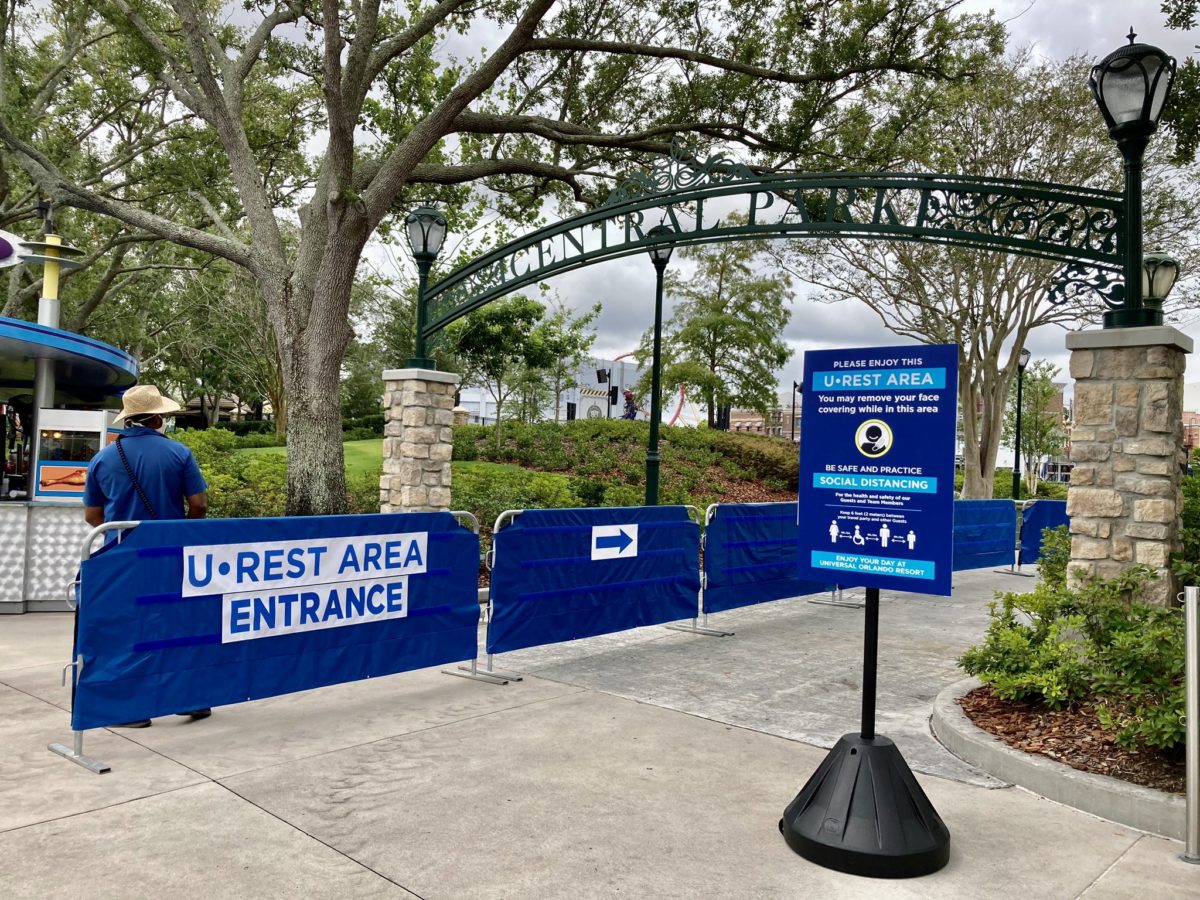 Central Park in Universal Studios Florida also features a U-Rest Area, conveniently next to a food cart, so you could enjoy your snack and beverage without a mask in the park while taking a little break.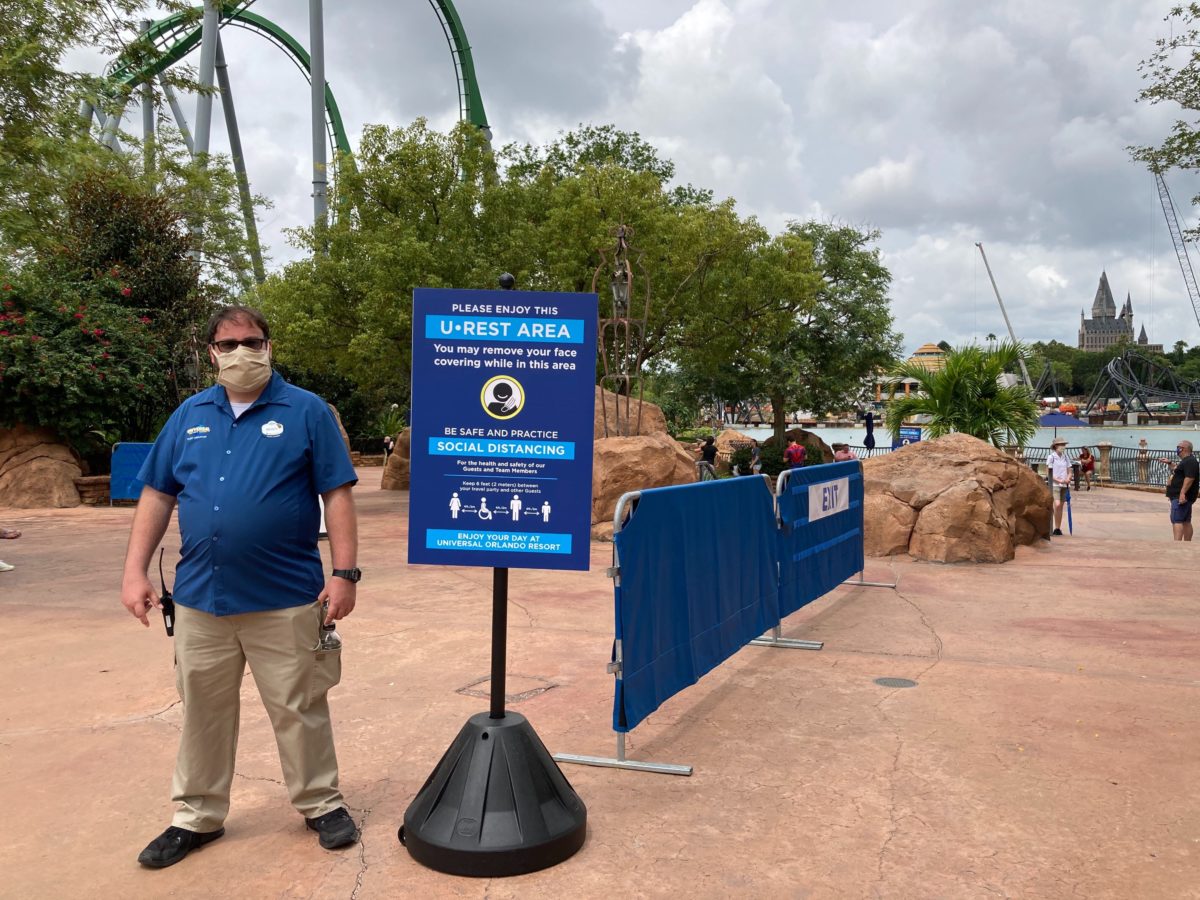 At Islands of Adventure, the Port of Entry plaza has been converted to a U-Rest Station, and also makes a really good photo op area!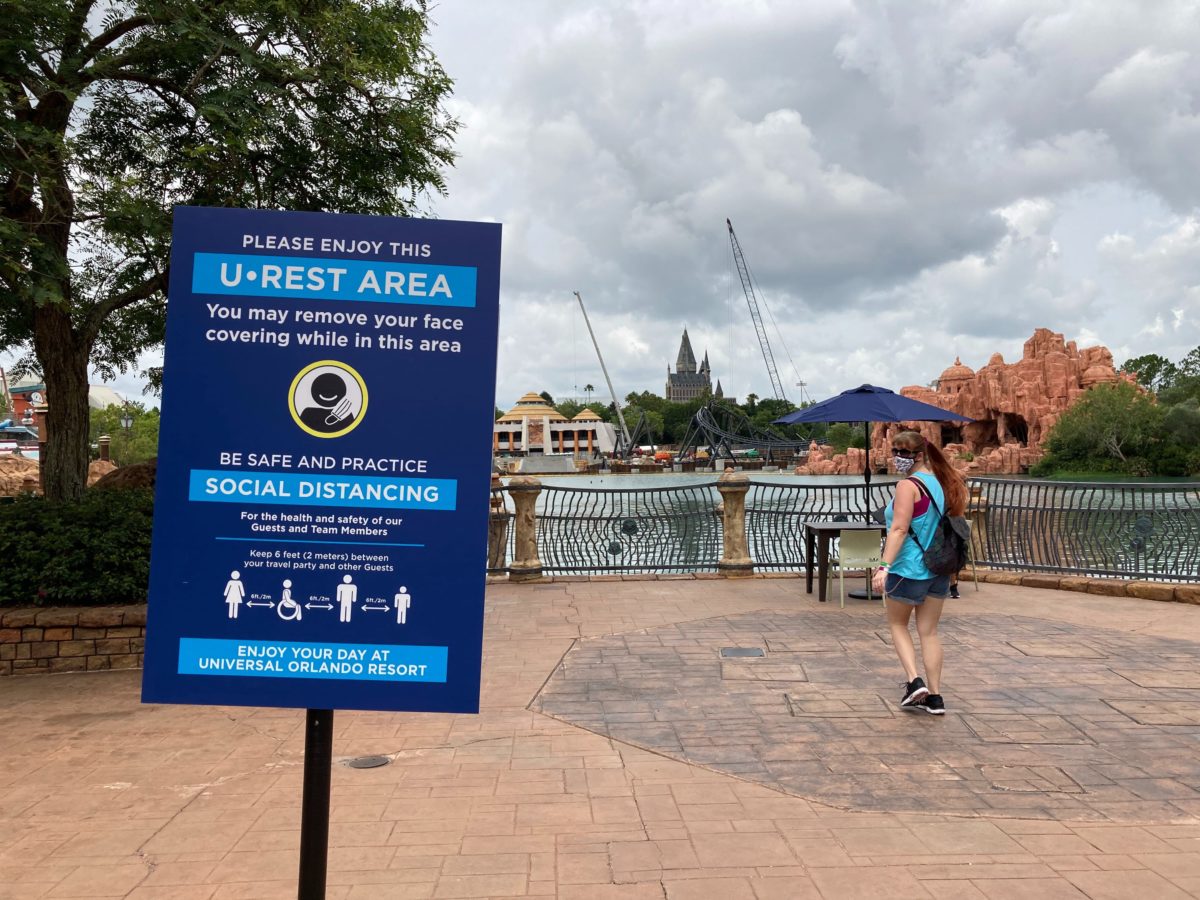 Tables and umbrellas are in this area as well, including ledges by the planters that guests can rest by.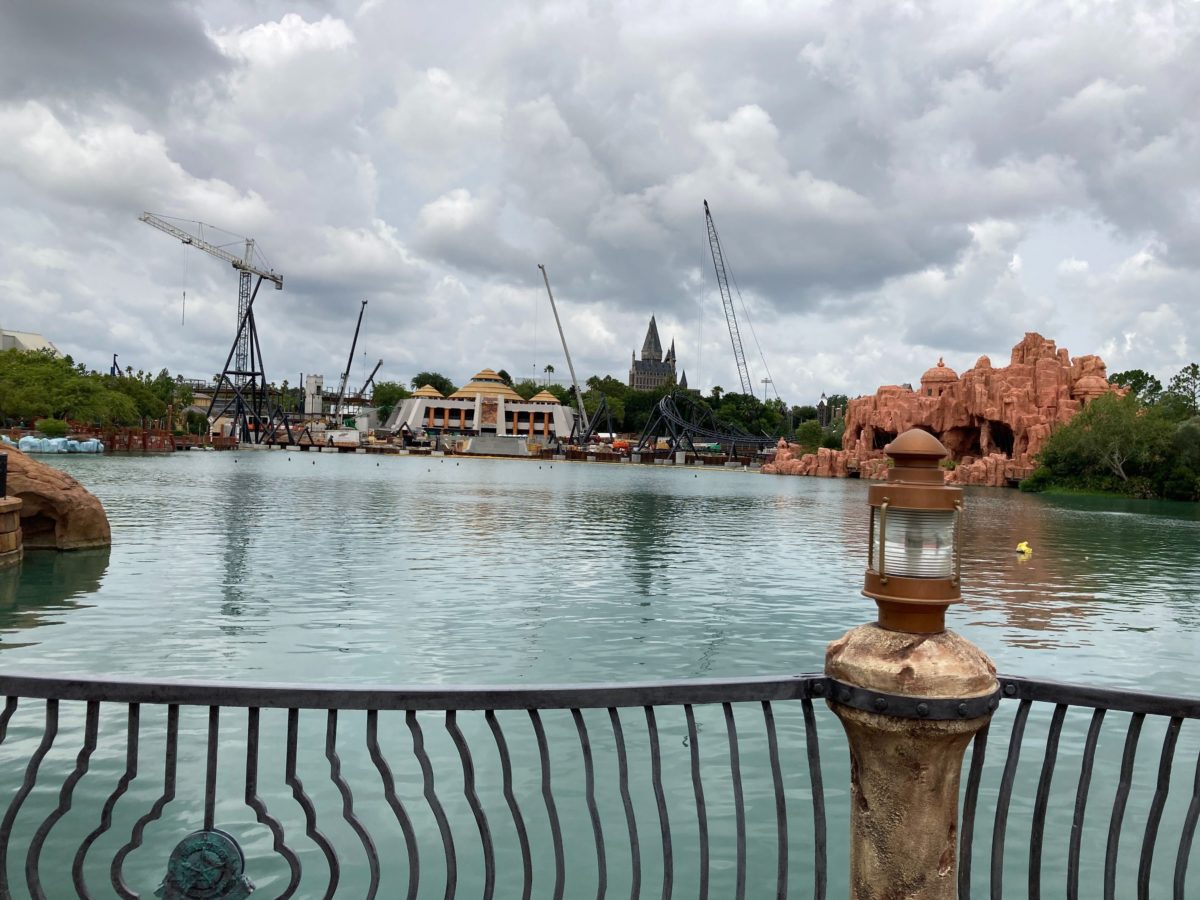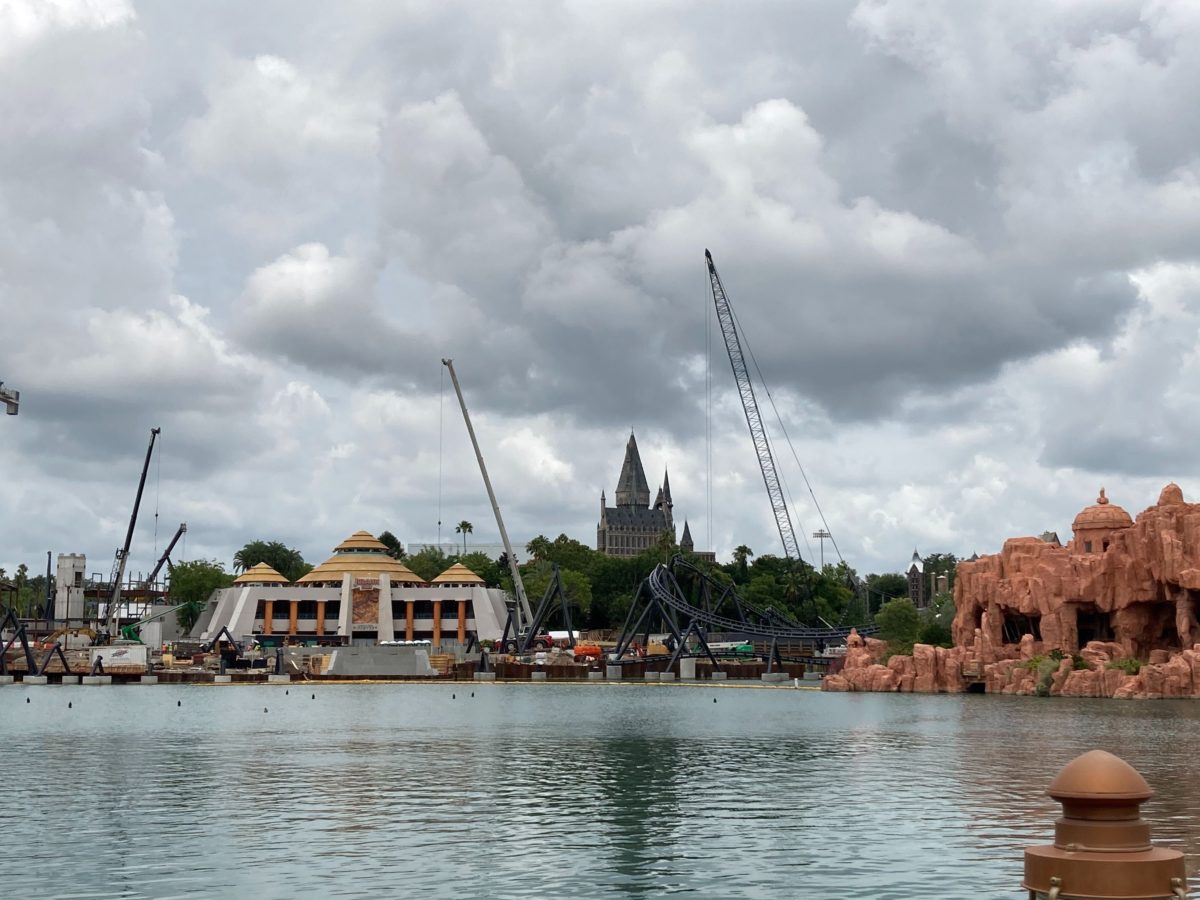 This might be our favorite stop just because you can see so much of the rest of the park! From Jurassic Park and the construction of the latest rollercoaster, to Mythos and Hogwarts just in the distance, it's definitely a good time to grab pictures without your masks on.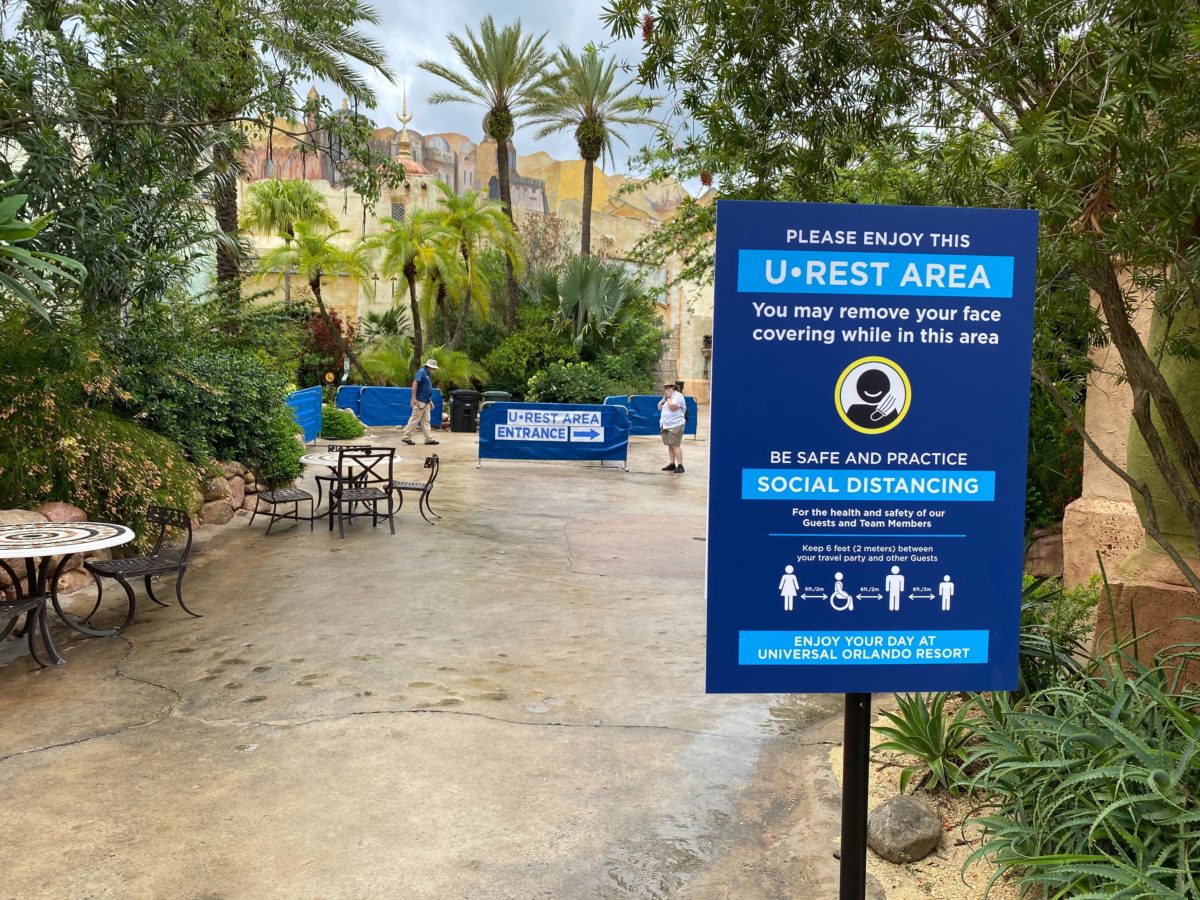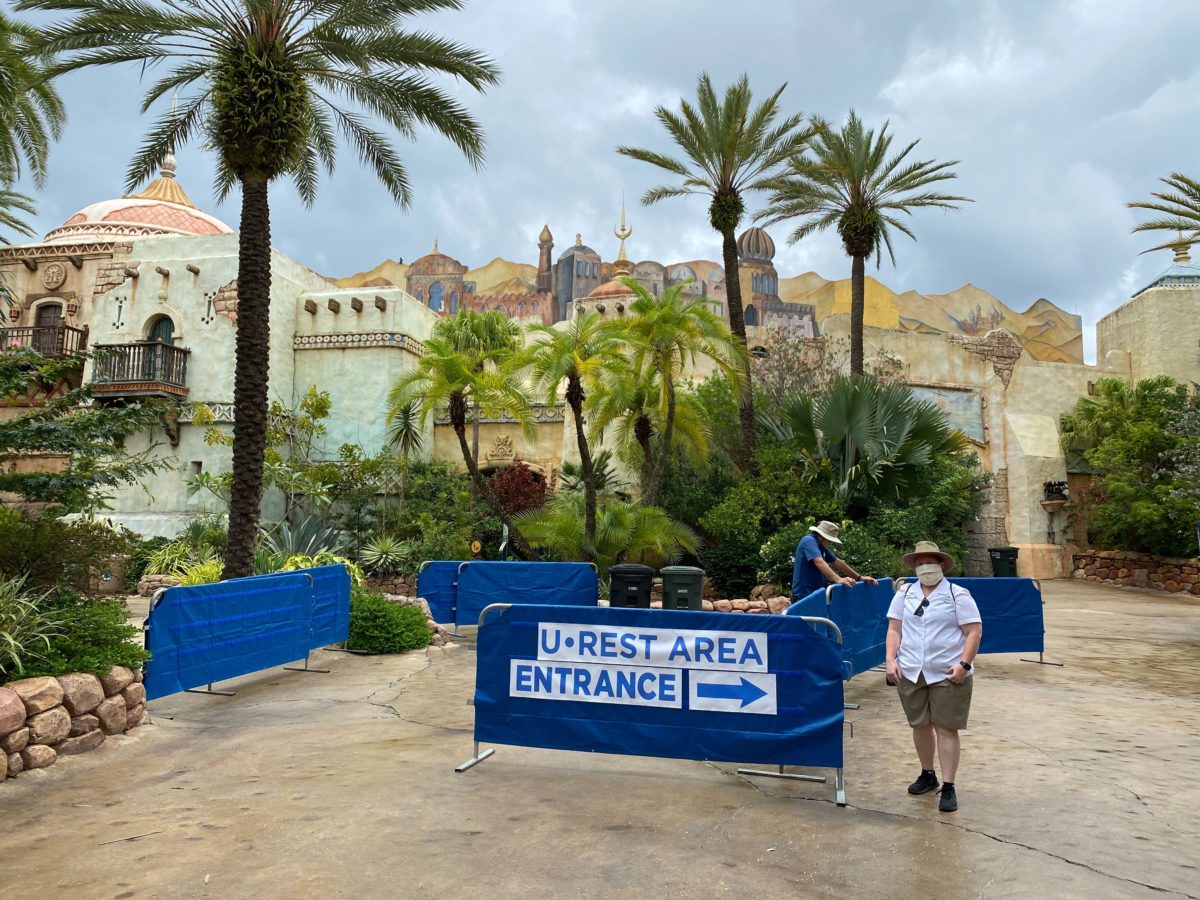 Another really nice U-Rest Area is within The Eighth Voyage of Sindbad Stunt Show theater.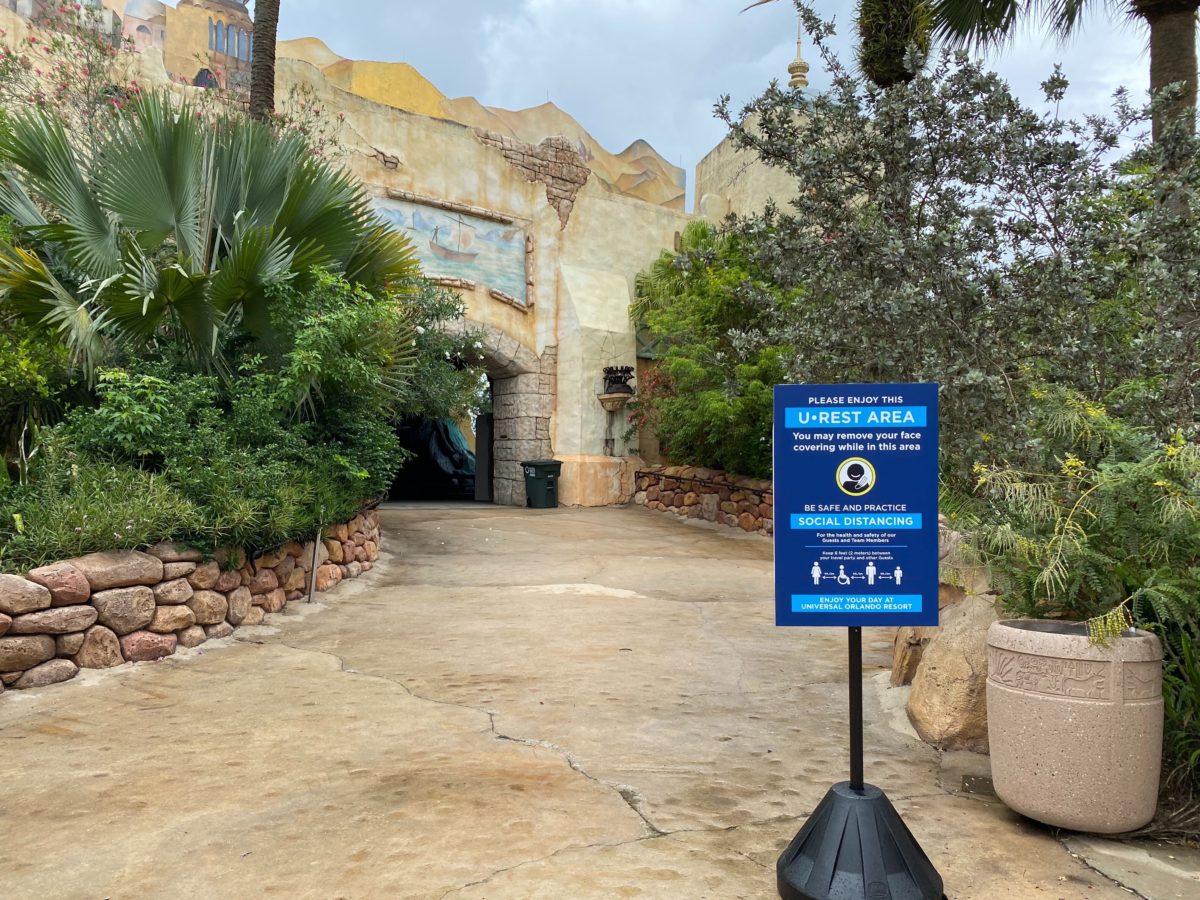 Guests can enter the theater and enjoy a break while the stunt show is currently not performing.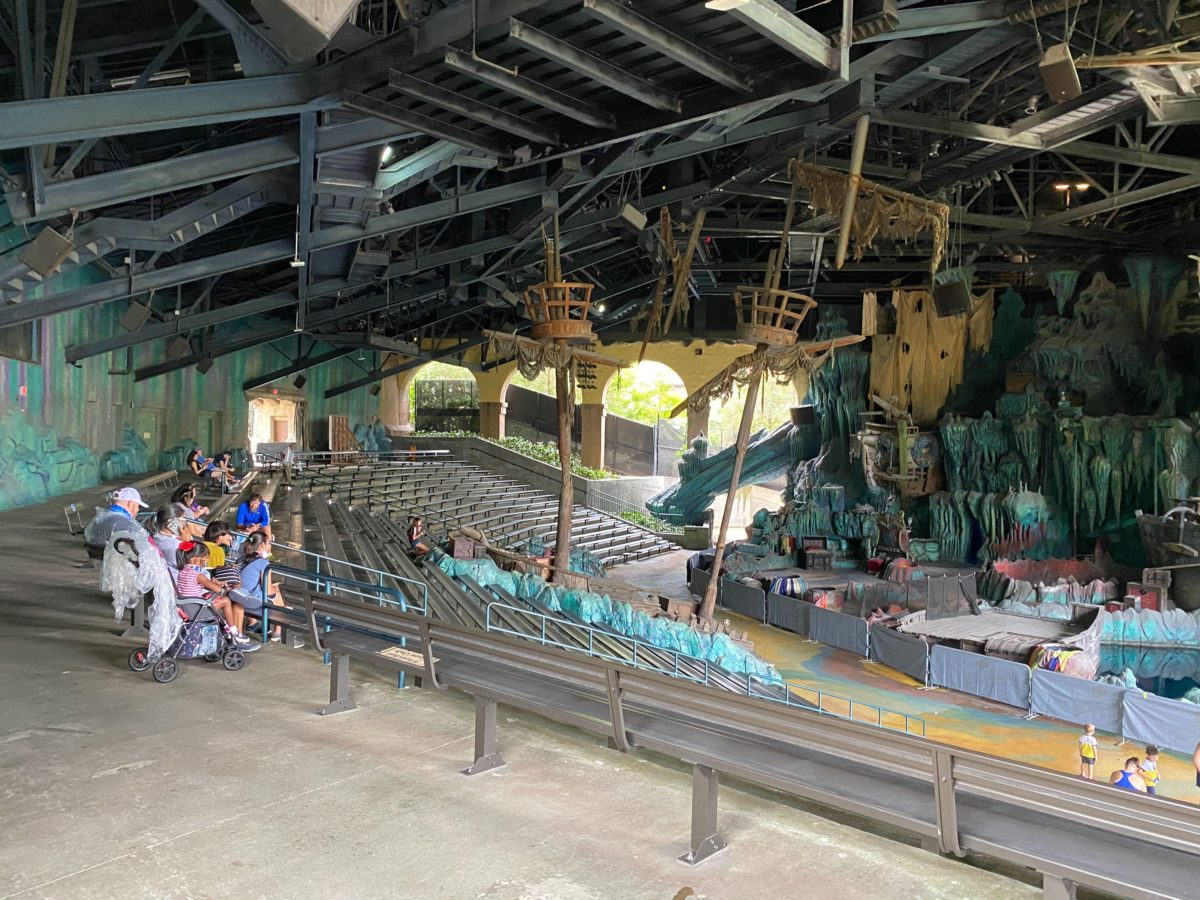 Guests can take in the sets of the stunt show and stay spread out inside while enjoying their break.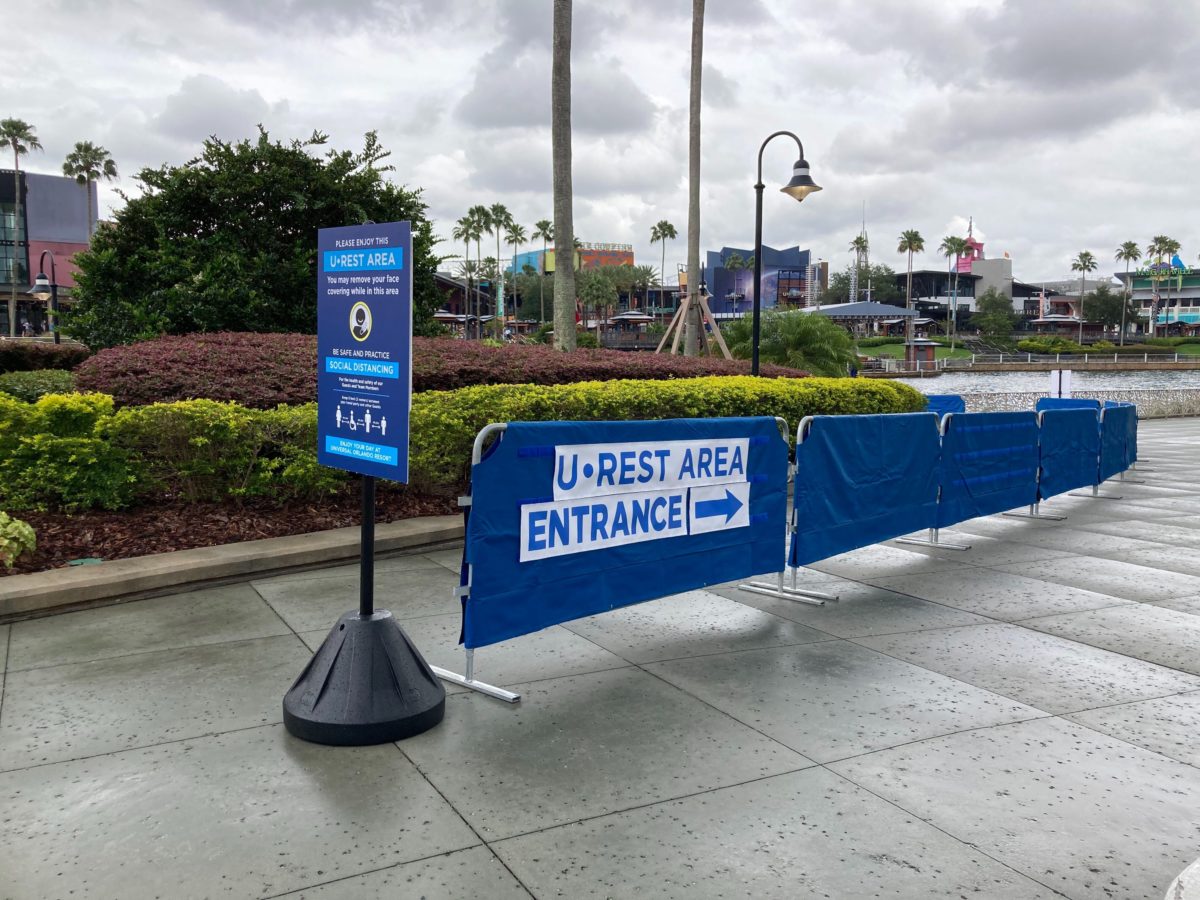 There's even a U-Rest Area in CityWalk down by the waterfront, which offers up great views and a nice photo op location.
What do you think of these new U-Rest Areas throughout Universal Orlando? If you're in need of a mask or want to represent Universal with yours, make sure to check out their branded face masks available for purchase!