Universal Orlando Resort is set to open to the public on June 5th with a soft opening for Team Members starting yesterday and invited guests (such as Annual Passholders) being granted early access from June 3rd-4th.
With the re-opening guidelines enforcing that you must be wearing a mask at all times when walking around Universal Studios Florida, Islands of Adventure, and City Walk the company has taken the opportunity to start selling branded masks for purchase.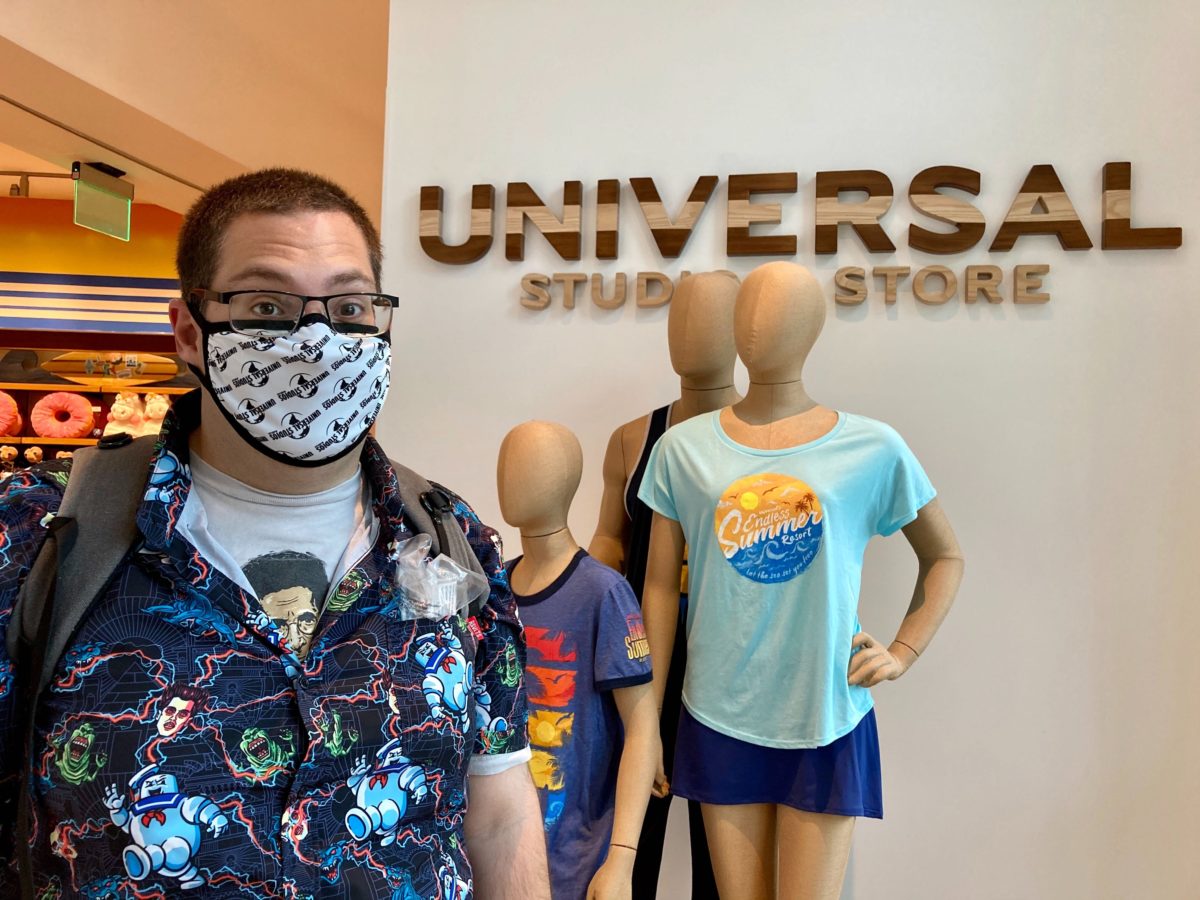 Currently the masks come in two styles, both sporting the Universal name.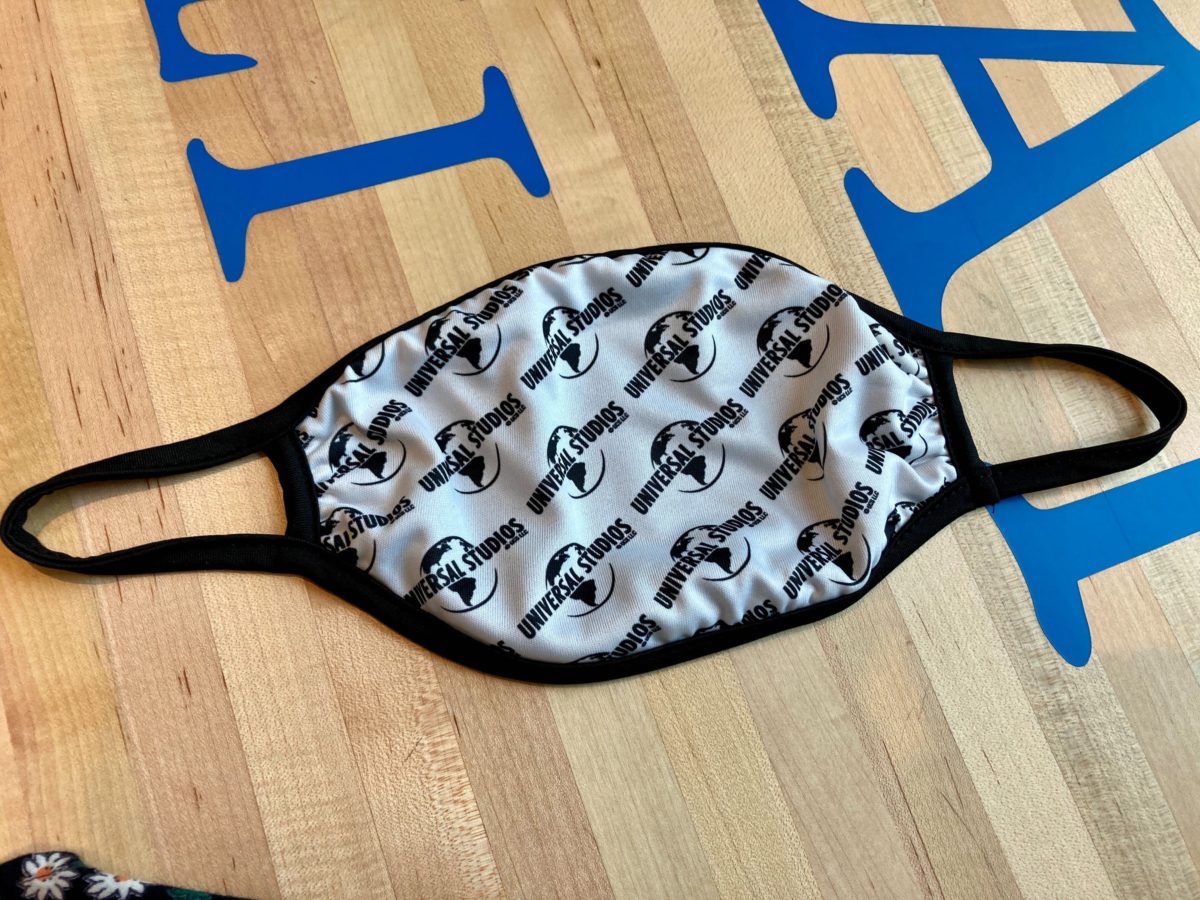 The first mask we spotted was a black & white pattern with the Universal Studios logo printed on it. This is perfect for someone looking for a more muted design while still representing the theme park.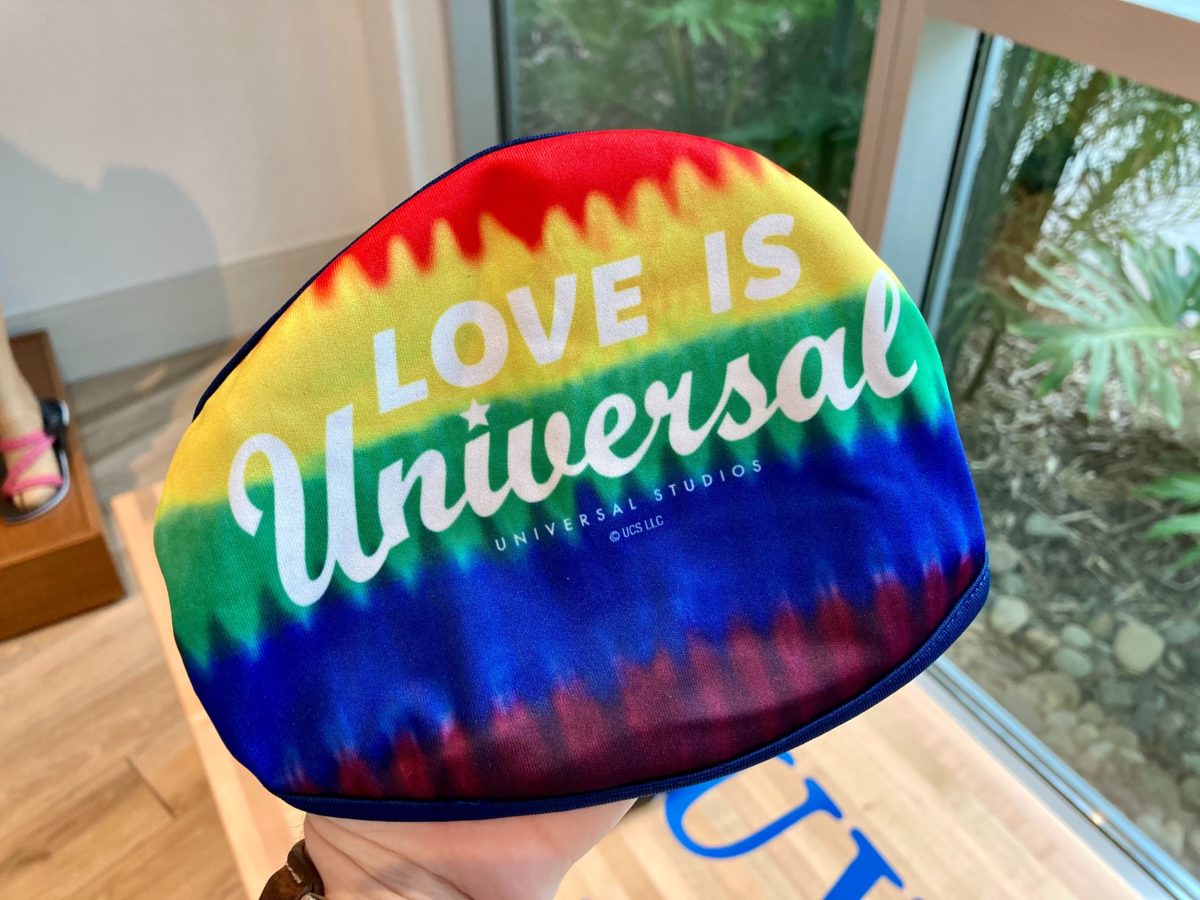 The other one is in no doubt in celebration for Pride Month, which kicked off on June 1st. This design features a rainbow tie-dye pattern with "Love is Universal" printed in large white lettering. A simple Universal Studios logo is also present below the text.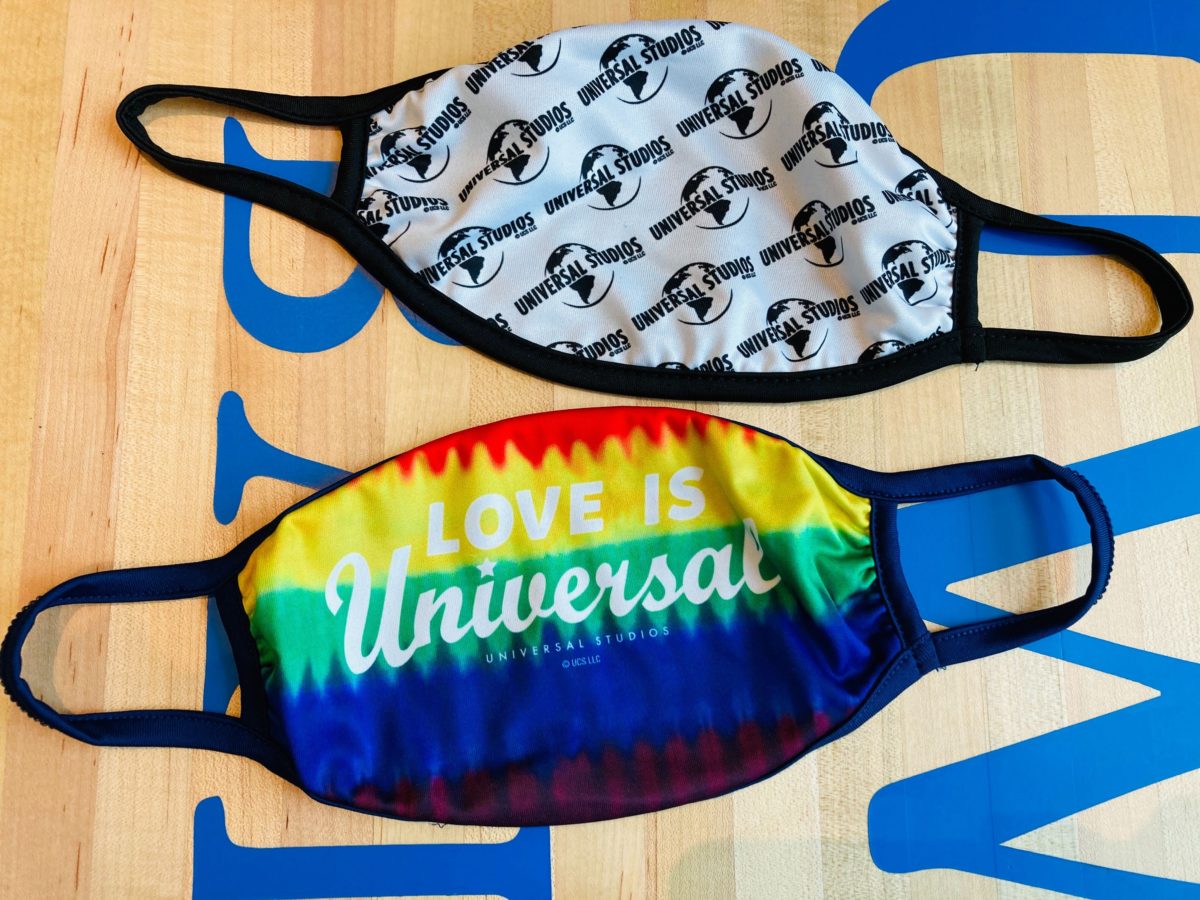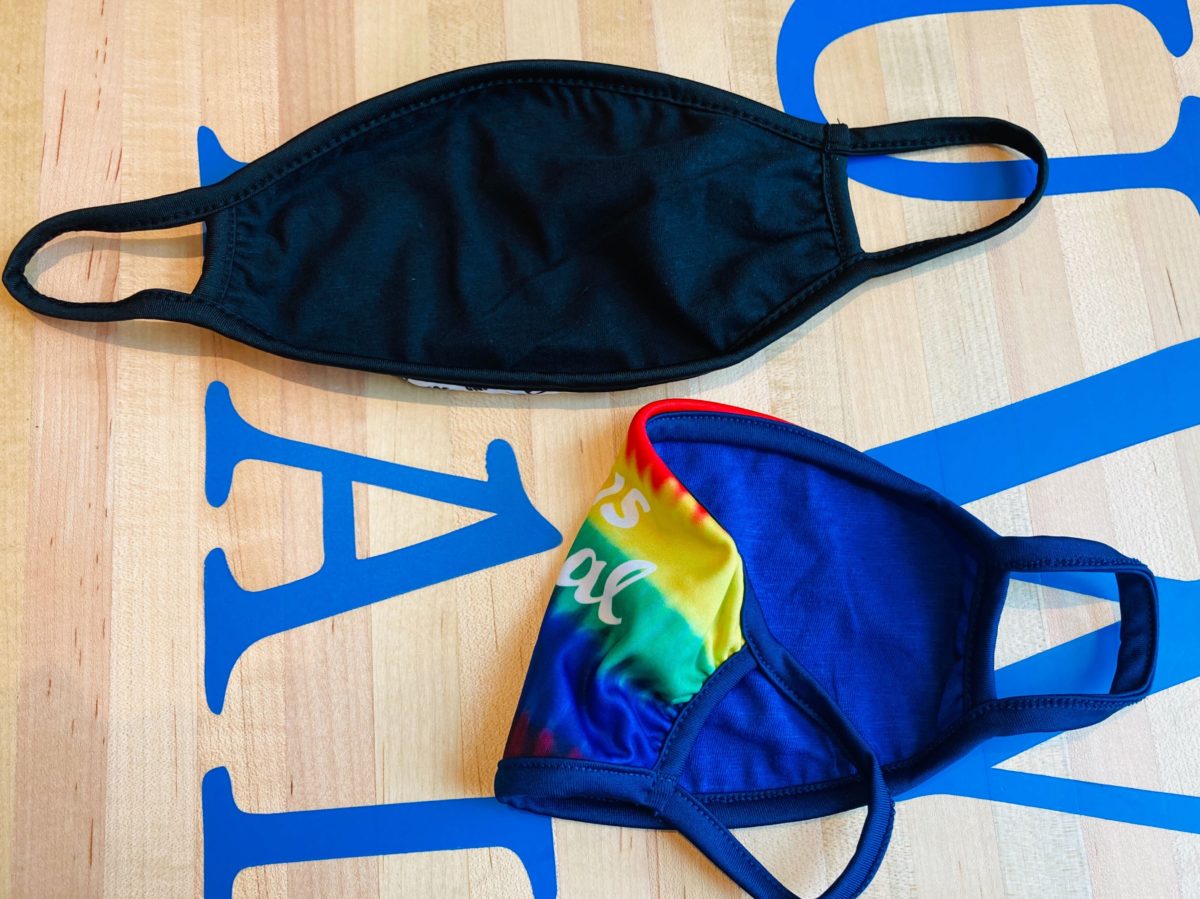 The inside portion of the logo mask is black, while the pride one is a deep royal blue, both matching the ear straps. The outer layer of the mask is 100% polyester while the inside is 50% cotton and 50% polyester.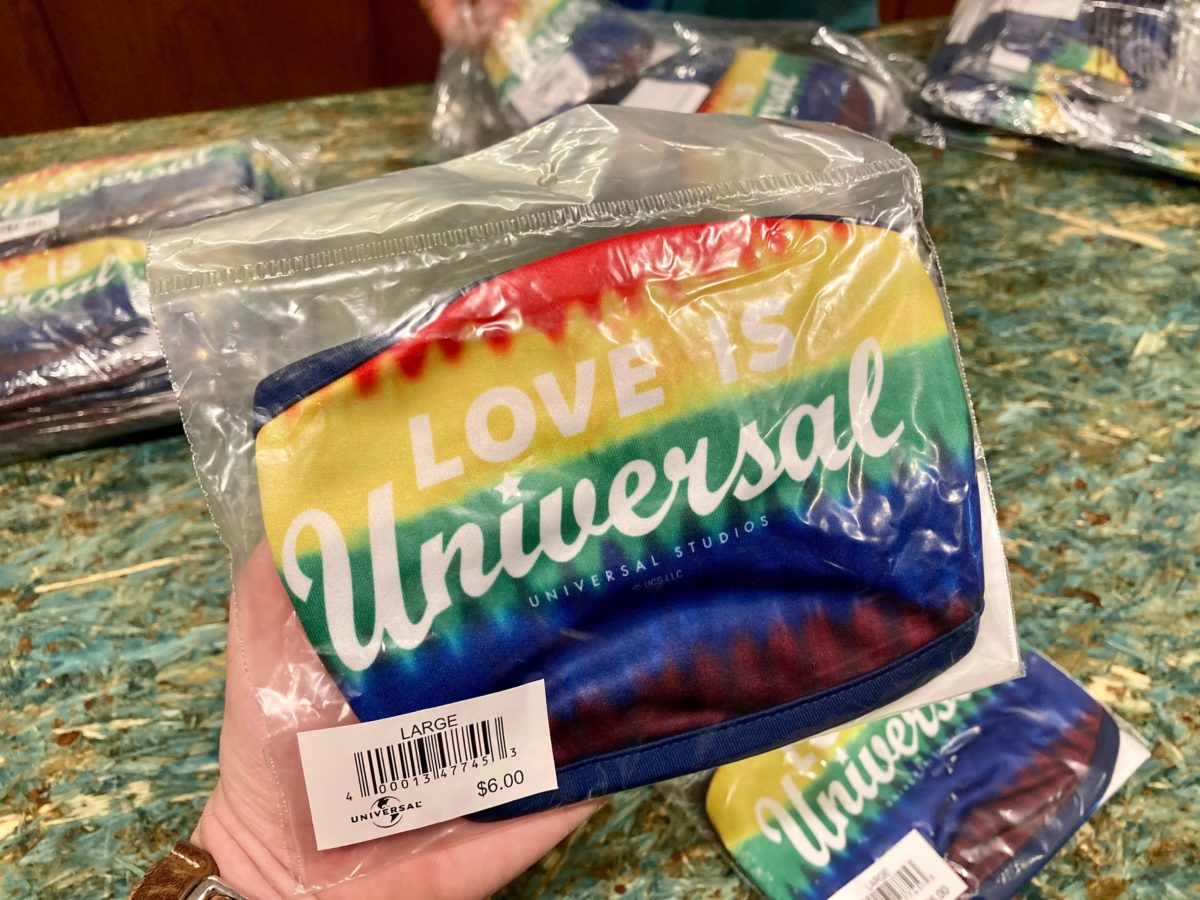 Each mask will cost you only $6, however, an AP discount is not available. The masks run in two sizes medium, and large but do run rather small. The large was even a little tight in our opinion.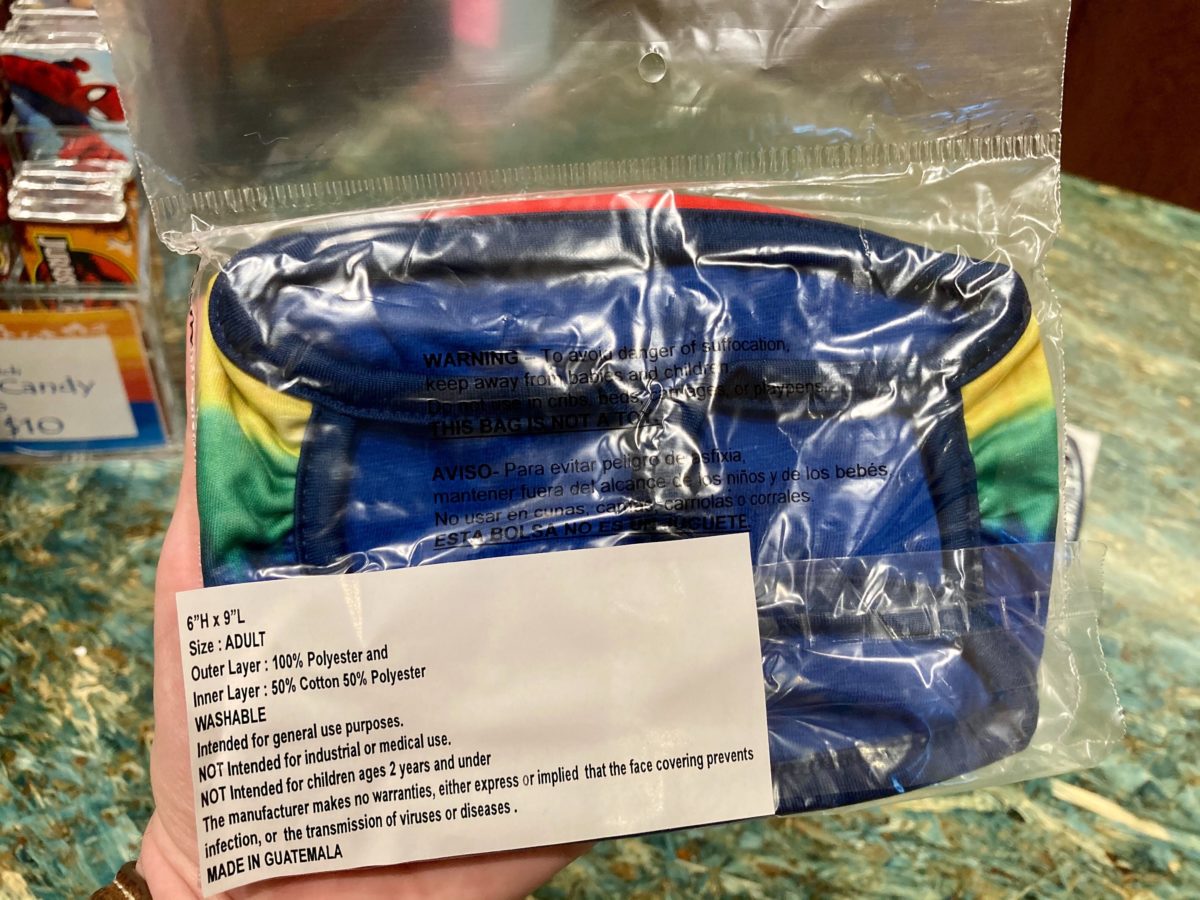 The mask is washable, and according to guidelines, you should be washing your reusable masks routinely for your own health and safety!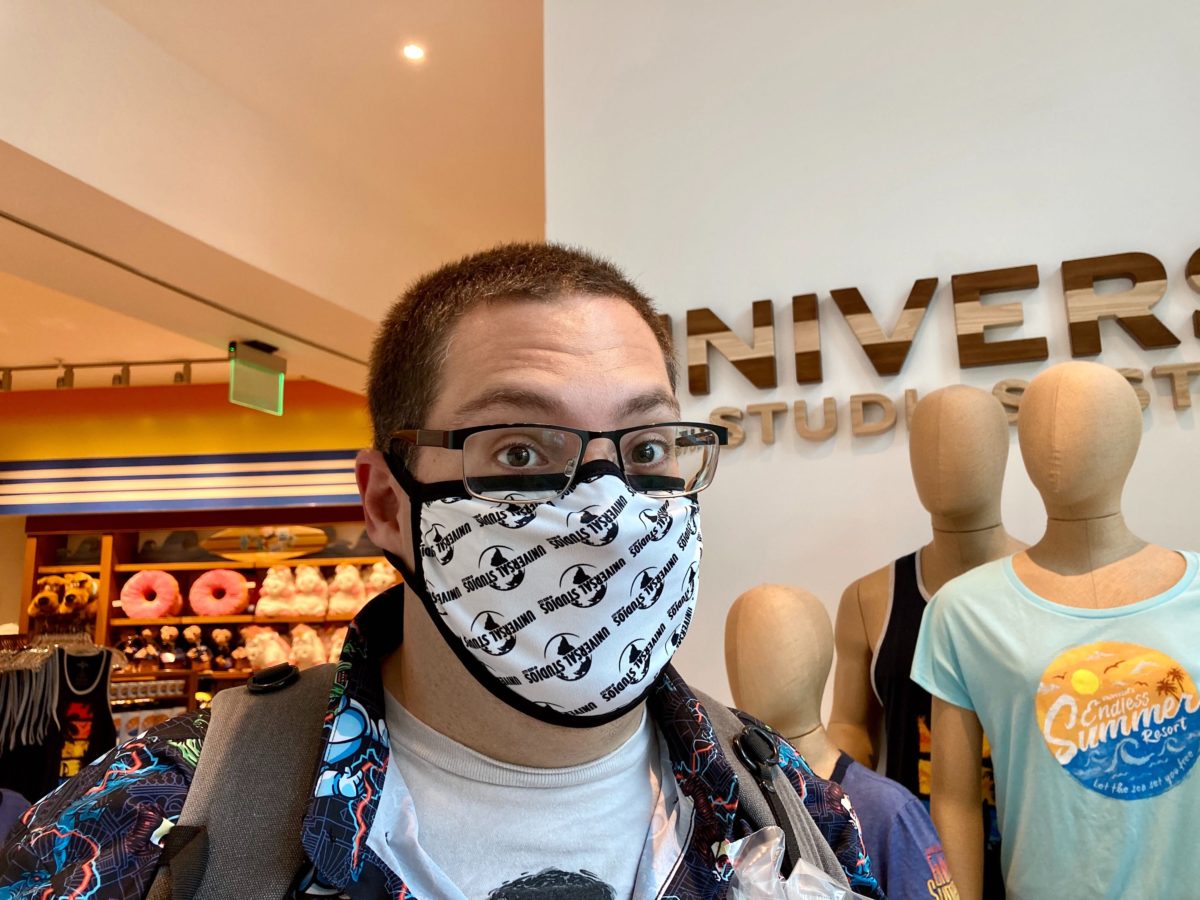 You can purchase either or both masks currently at the Universal Studios Store at Universal's Endless Summer Resort – Surfside Inn and Suites, however, we imagine that these masks will be available at multiple locations within the resort.
So, will you be rocking one of these branded masks? Let us know in the comments below!