Now that the Universal Orlando parks have reopened, we've been having a blast searching through all the exciting new merchandise on offer. That being said, we're well aware that many friends and family members may not be able to visit due to the current, post-COVID-19 restrictions in place, so it's important to be mindful to pick up items for those not able to visit.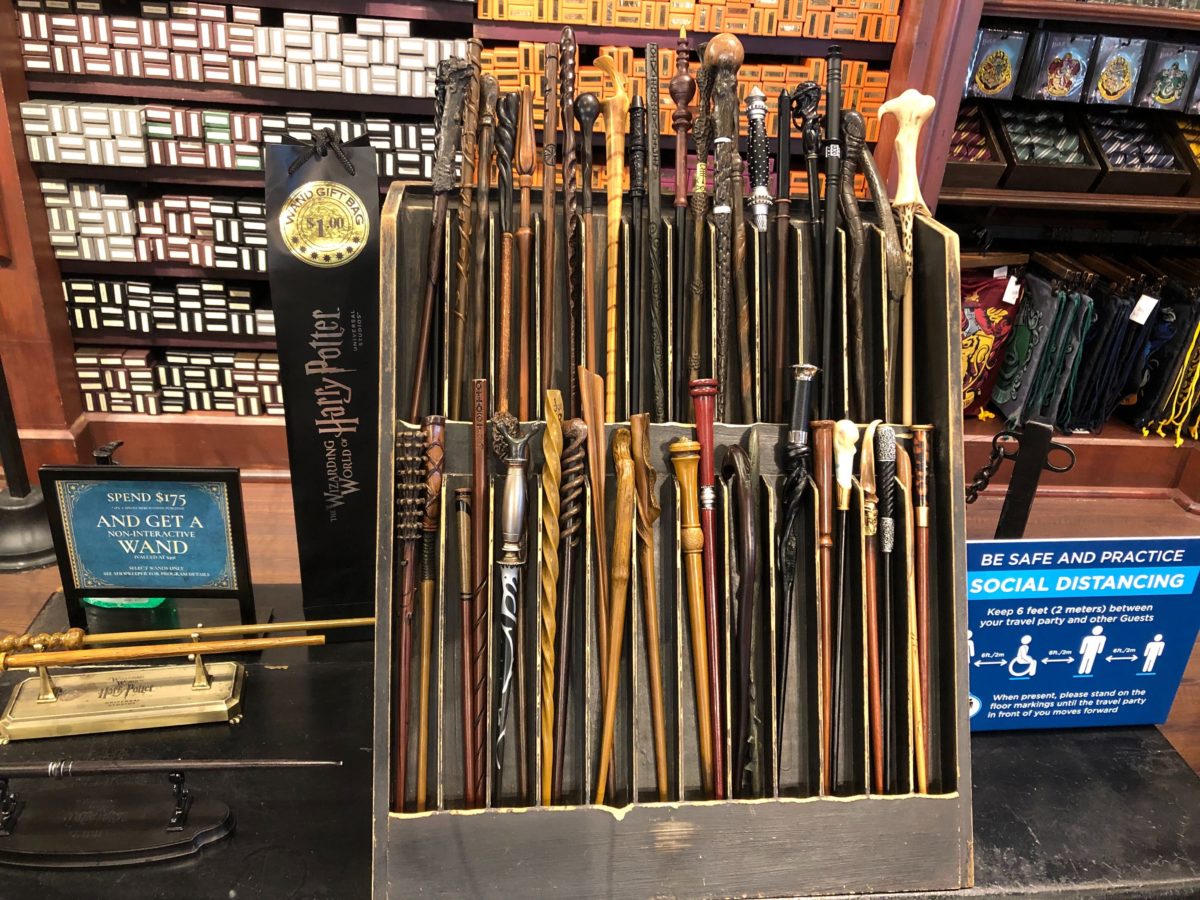 Everyone knows that one of the top pieces of merchandise to pick up when visiting the Universal Orlando parks is a wand. Now, the Universal Studios Store has started selling these cute new Harry Potter gift bags, designed especially for wands.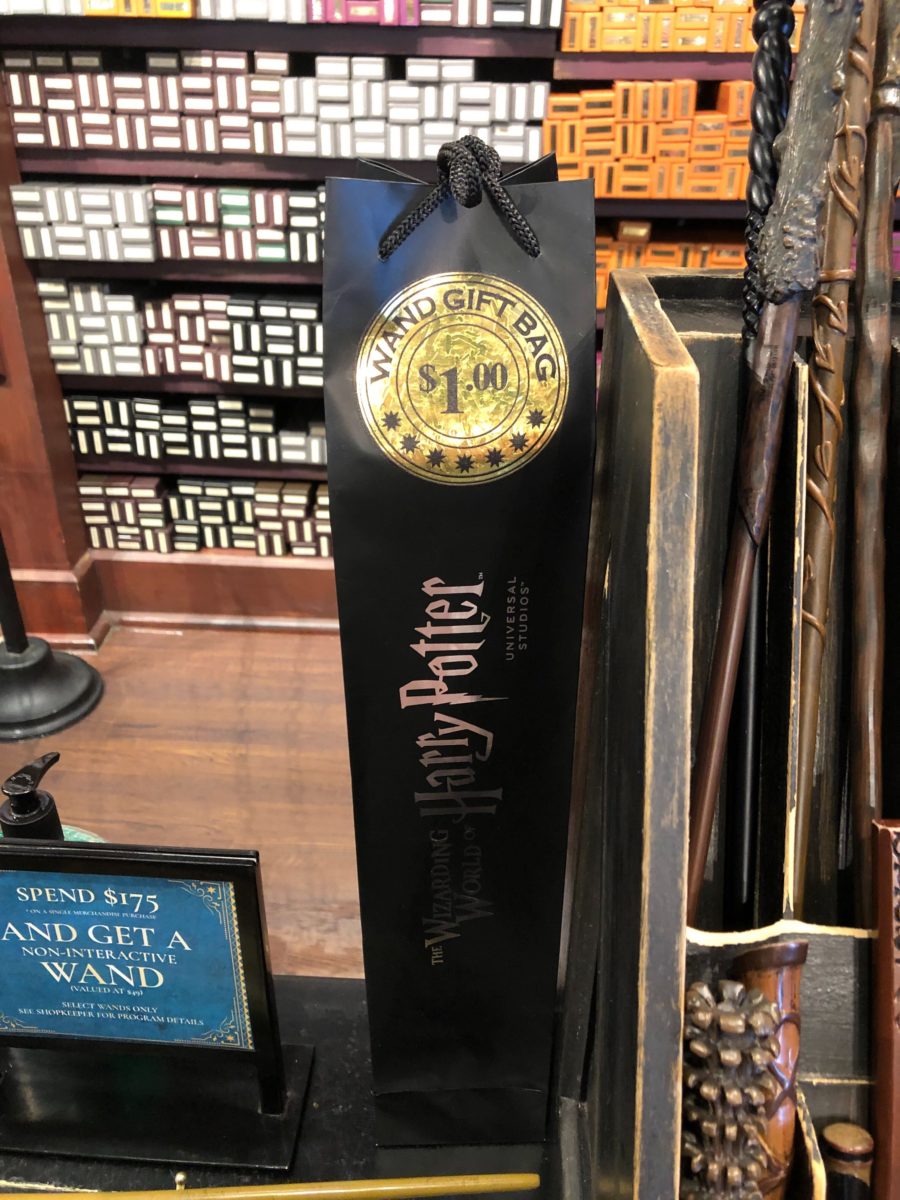 The bags are a sleek black, similar in shape to bottle bags, but much slimmer. They are printed with a shiny "The Wizarding World of Harry Potter, Universal Studios" logo, and tie at the top with black cord.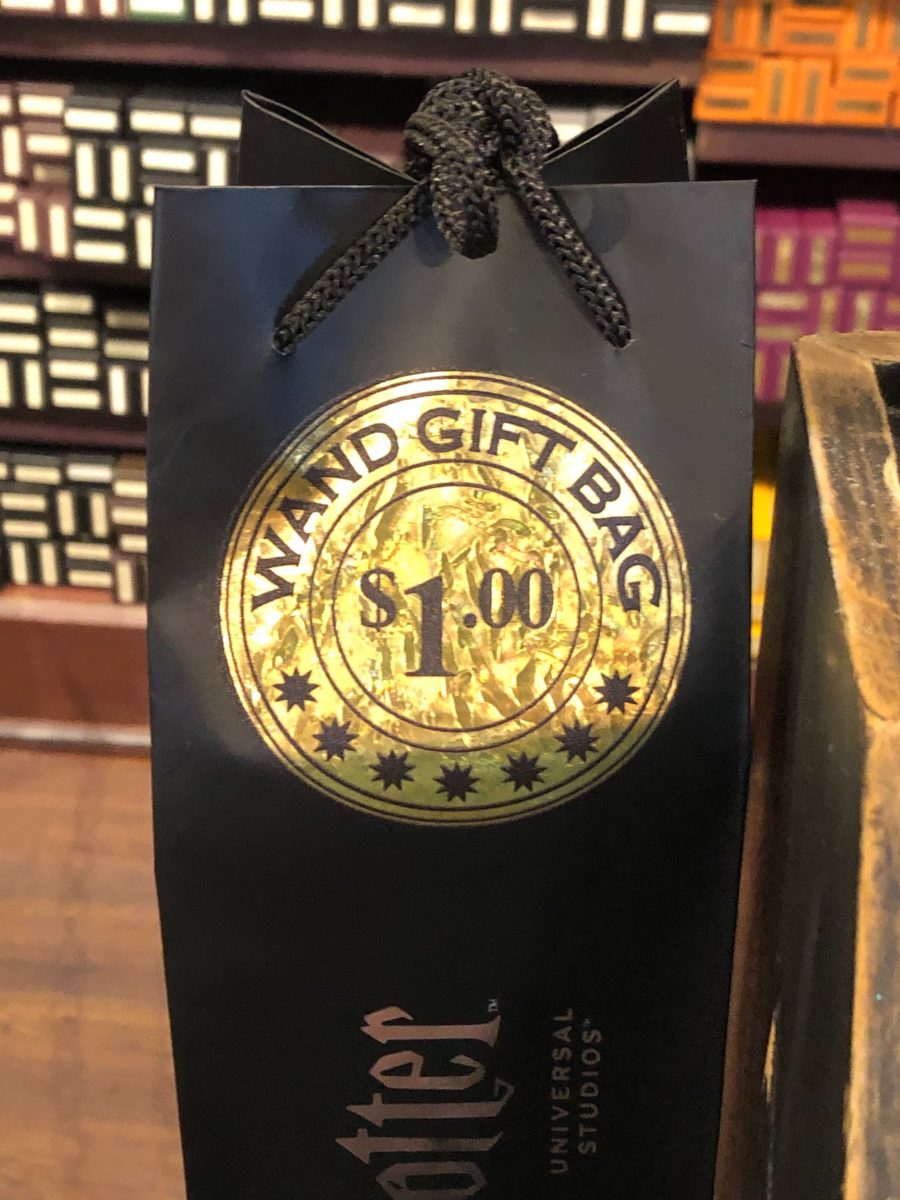 Even the price sticker is fancy-looking.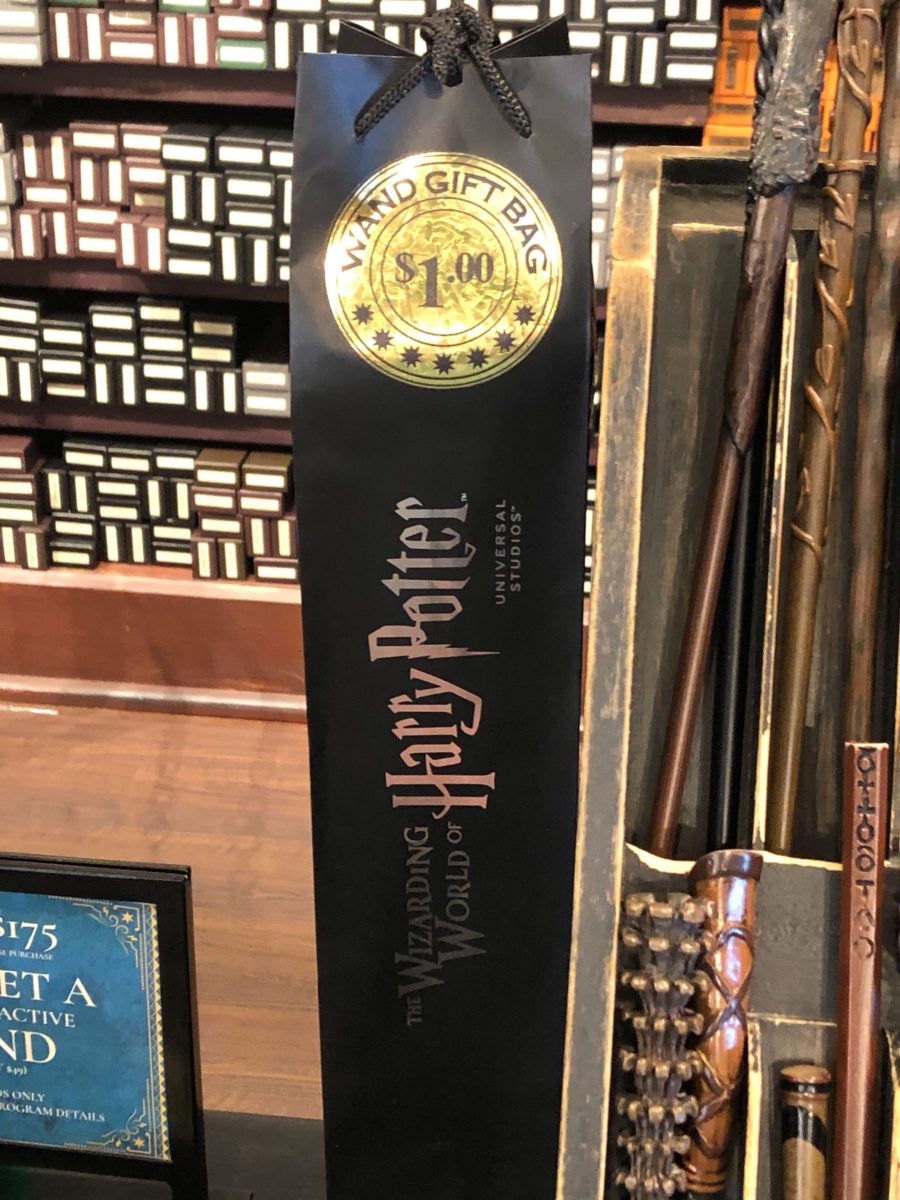 We found these at the Universal Studios Store in the Universal Studios Florida park. Each bag costs $1, will you be adding one to your order?