Paving the way for California theme park venues, Universal CityWalk Hollywood became the first major shopping and dining complex to reopen on June 10th. With this reopening, we came expecting social distancing precautions and temperature checks similar to the reopenings that we've seen in Orlando. Come take a look at what safety measures were taken.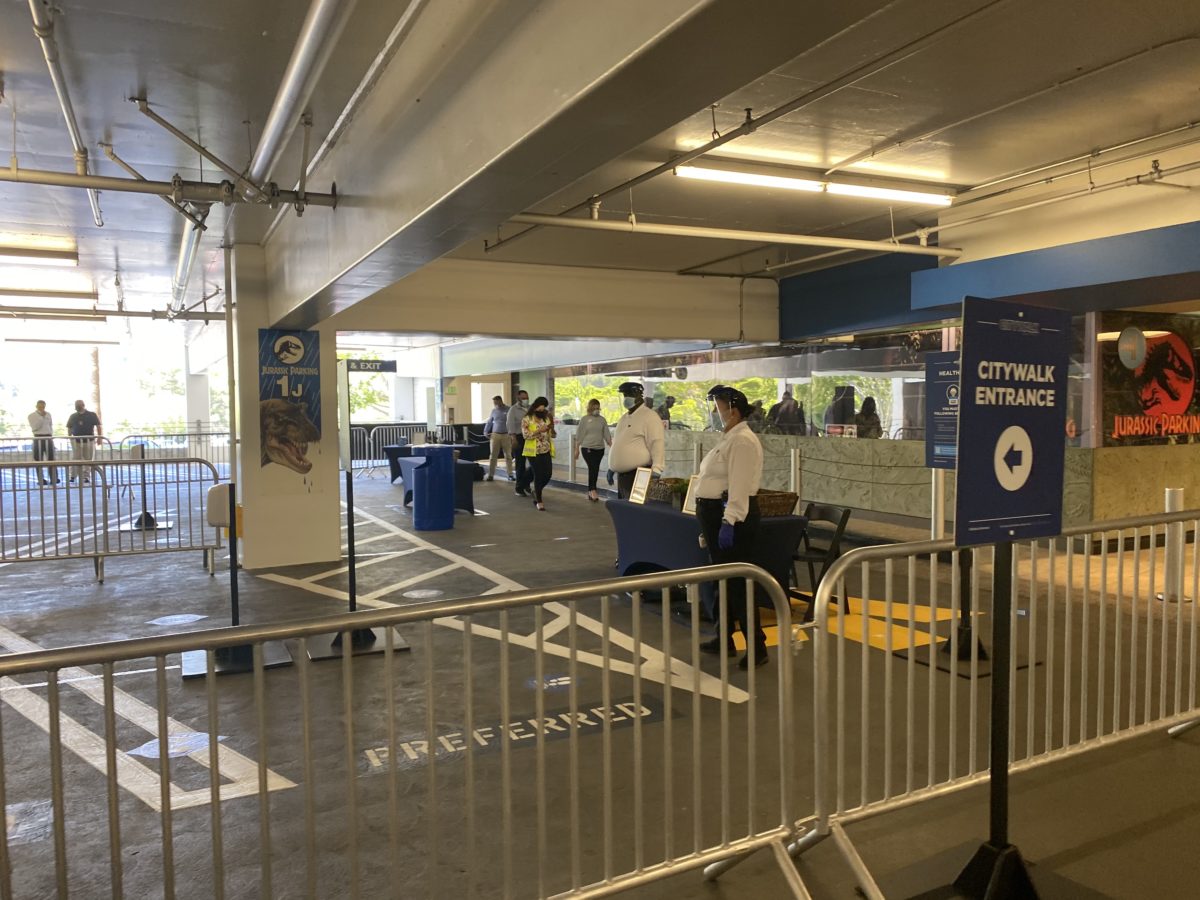 Self-parking was complimentary today, but this may change as the phased reopening of Universal Studios Hollywood occurs. As we made our way to the first level of Jurrasic Parking, we were greeted by social distancing markings surrounded by metal barriers.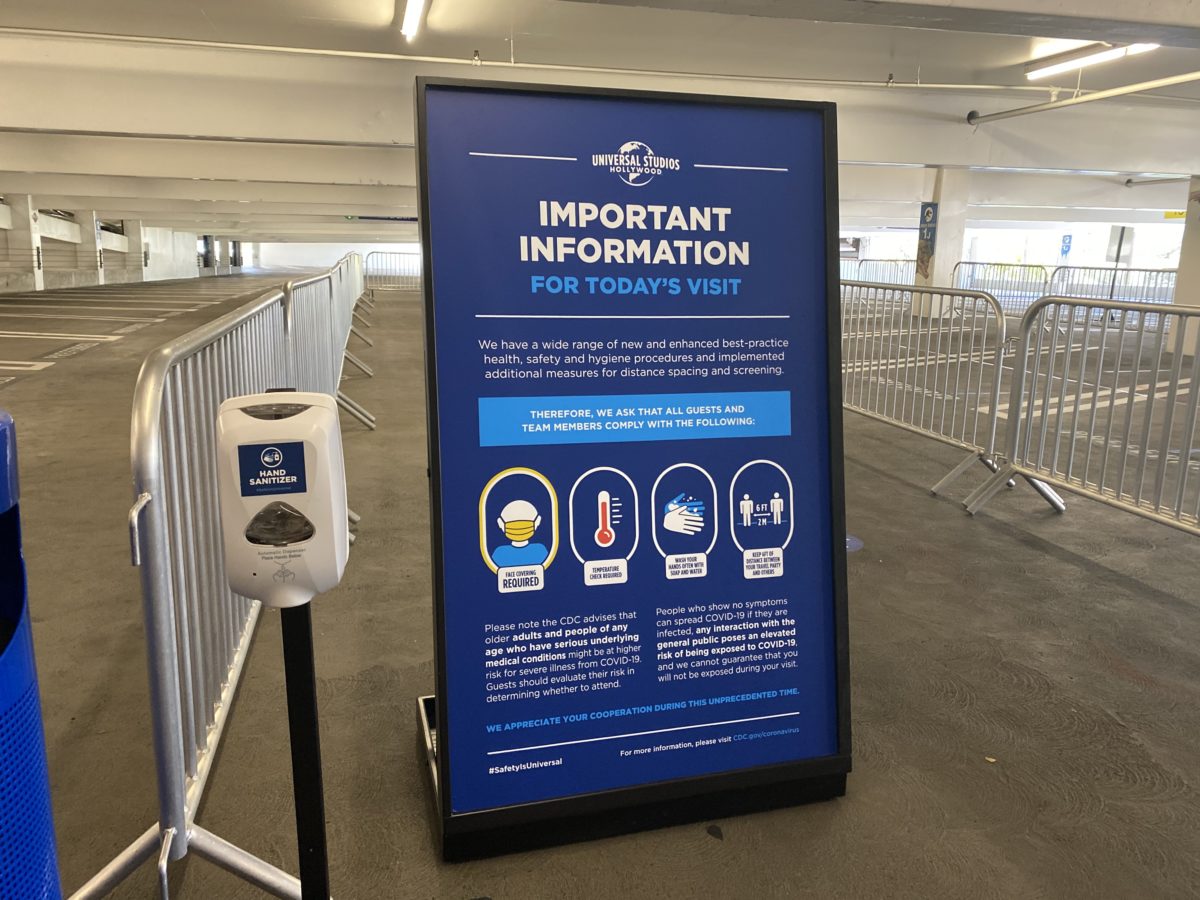 As you approach the temperature check station, there's signage asking guests to follow the new hygiene procedures that have been implemented, such as using a face covering, passing a temperature screening, washing your hands often, and keeping a 6-foot distance between others. Also stated on this signage is the ever-present COVID-19 warning we've also seen at a number of other locations. It reads: "Any interaction with the general public poses an elevated risk of being exposed to COIVD-19, and we cannot guarantee that you will not be exposed during your visit."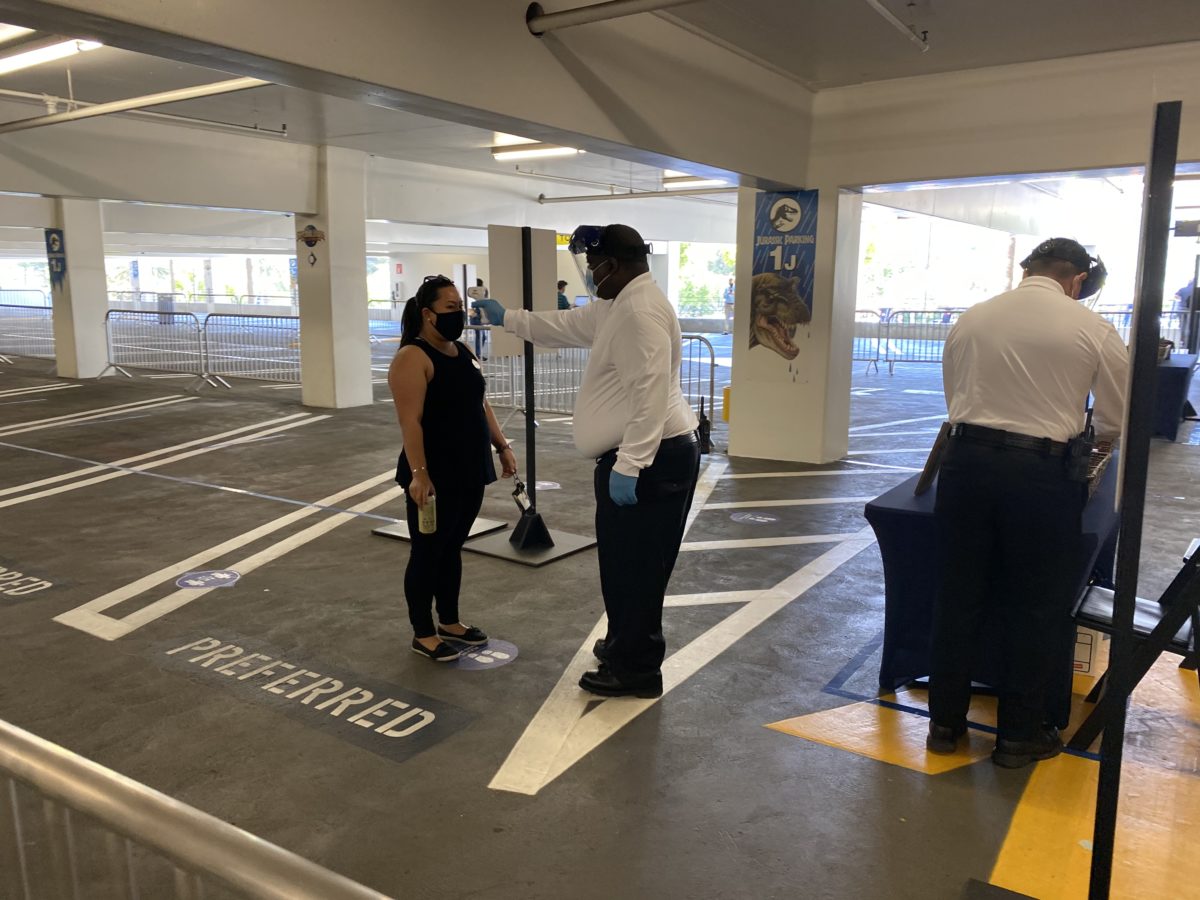 For temperature check, Team Members use a contactless thermometer to check guests' temperatures. Notice the additional face shields on the Team Members that are checking guests temperatures. Once you have been cleared, you can enter CityWalk as long as you have a proper face covering on.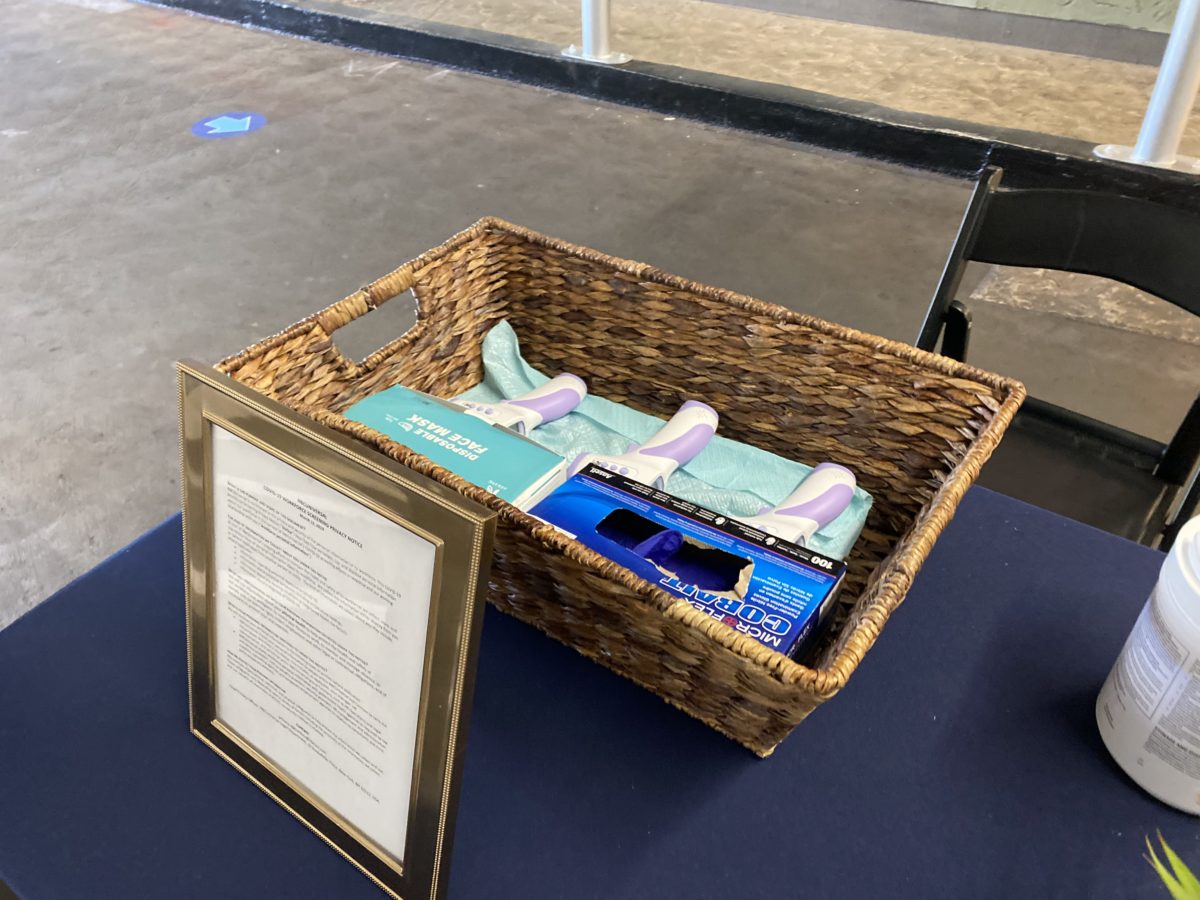 On a table behind the Team Members that are operating the thermometer, there sits a box with extra thermometers, gloves, and disposable face masks.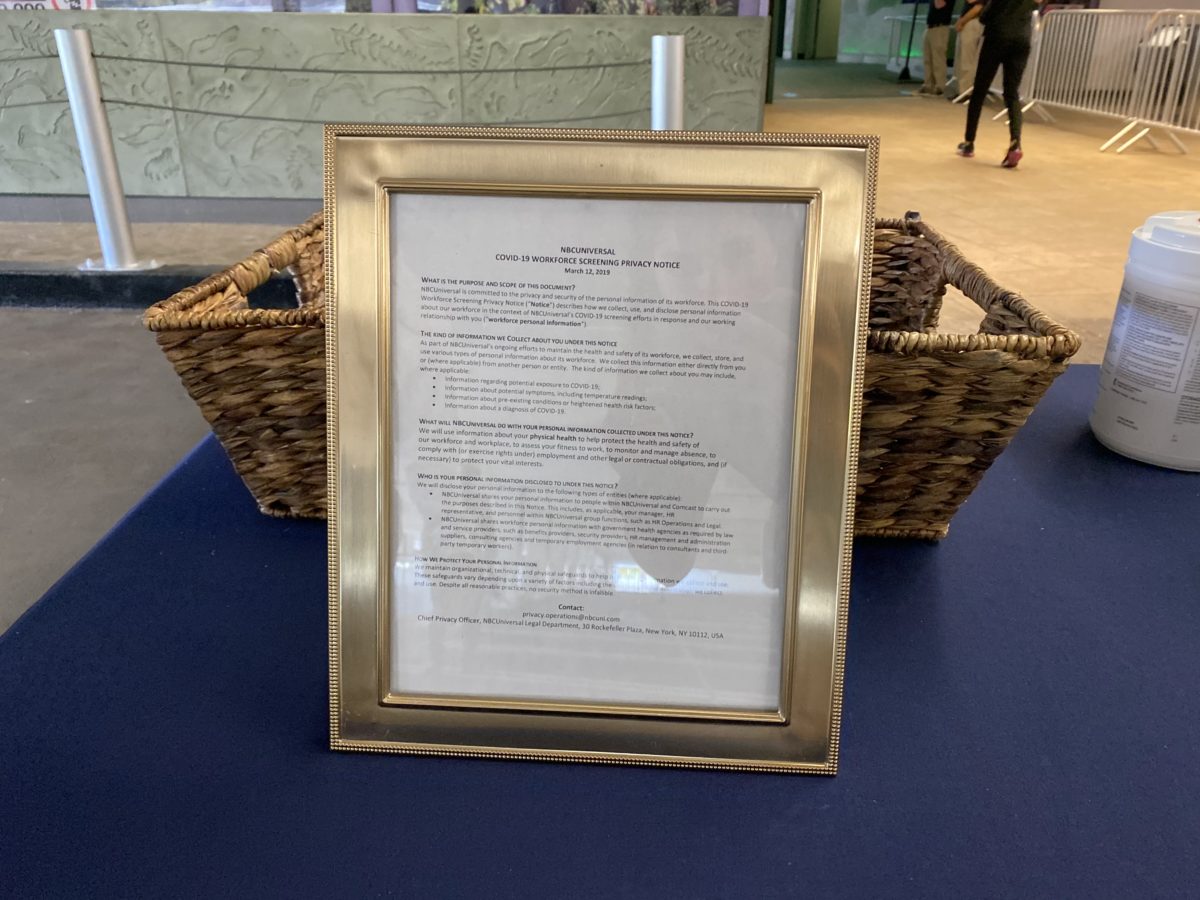 A COVID-19 Workforce Screening Privacy Notice sits framed in front of the extra safety materials. The date on this notice is from March 12, 2019.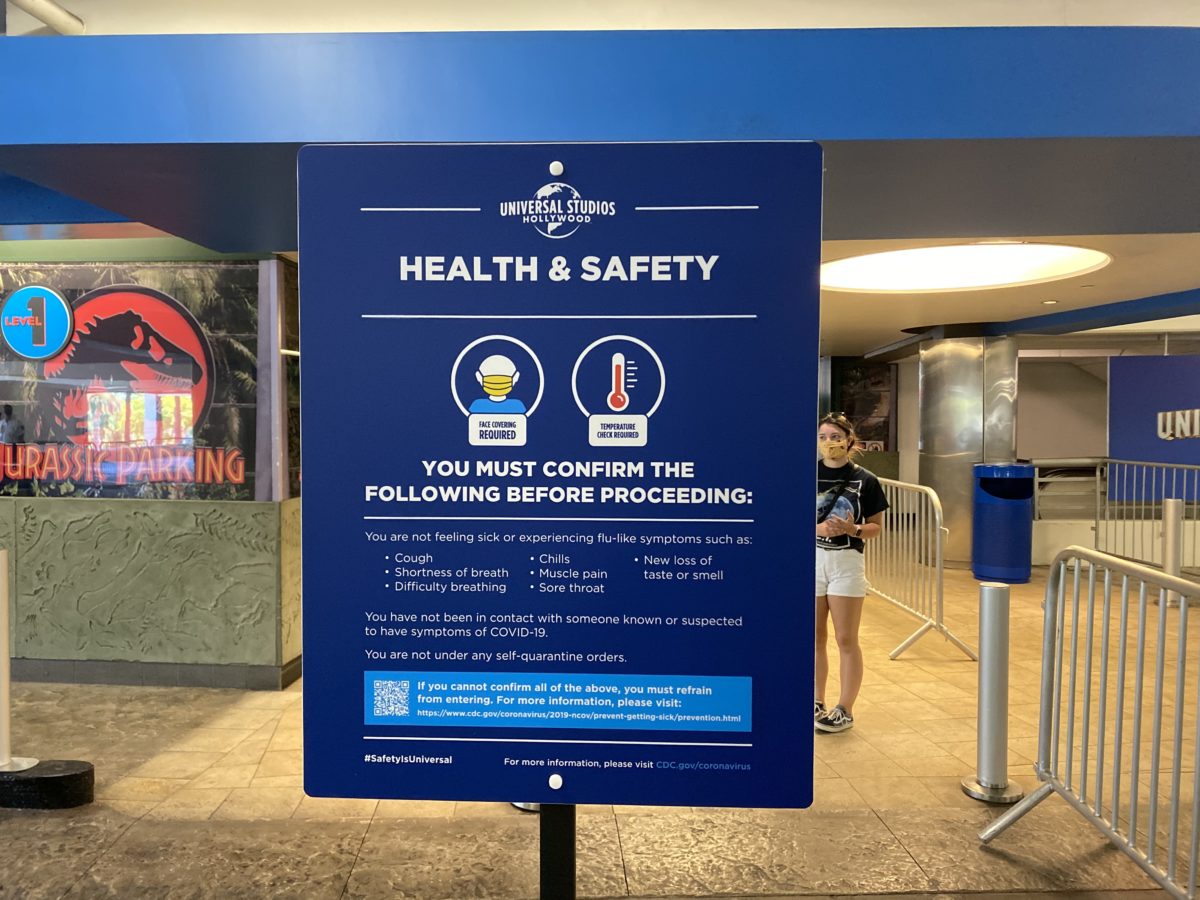 After passing the temperature check, you pass by this sign at the entrance to CityWalk. You must confirm that you are not feeling sick or experiencing flu-like symptoms before proceeding. Also mentioned is that you must affirm that you have not been in contact with someone known or suspected to have symptoms of COVID-19 and that you are not under any self-quarantine orders.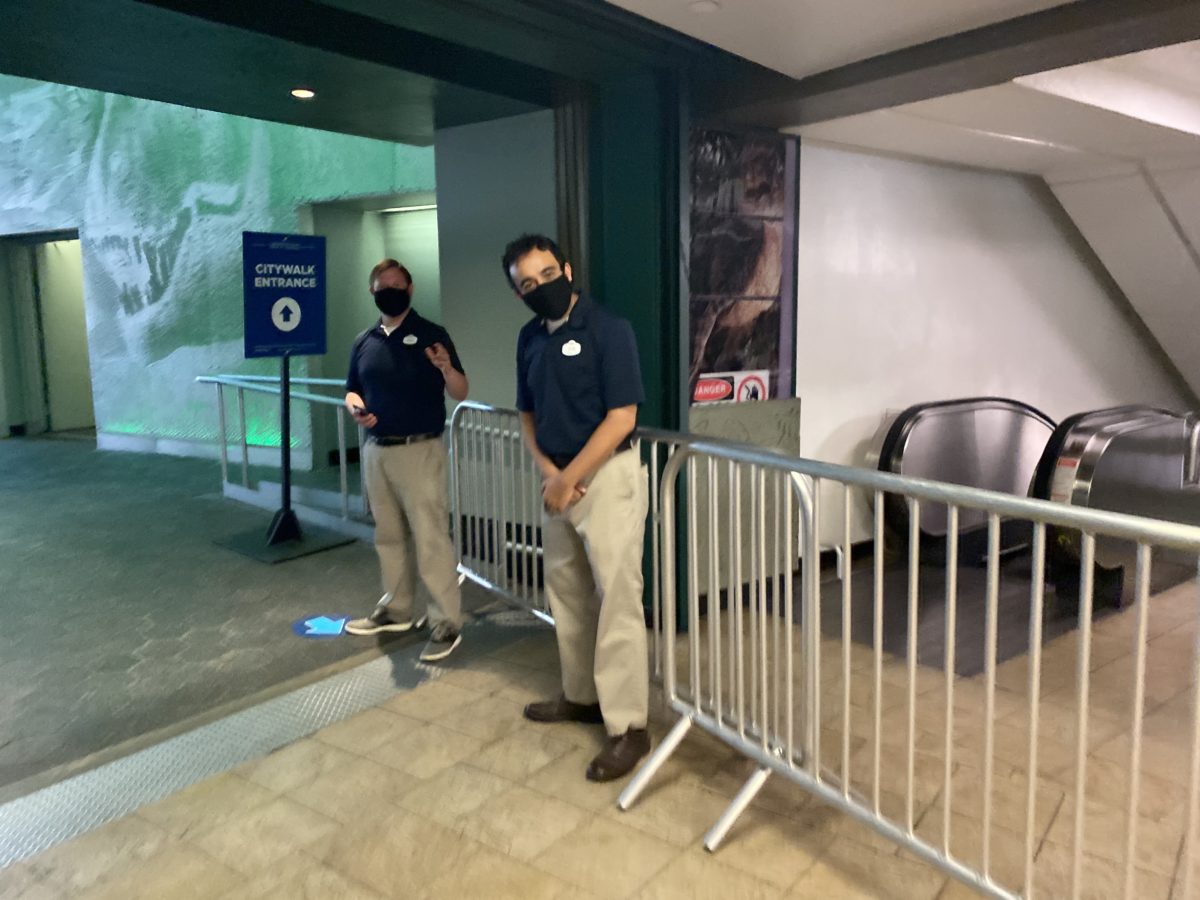 Once passing that final point, two Team Members welcomed us to CityWalk! The process was harmless and took less than a minute. Overall, the temperature screening ran smoothly. Once in the CityWalk promenade, everything went as expected. The eateries and restaurants that were open all were operating with social distancing practices in place. For a better look at these practices, stay tuned for our first-ever Universal CityWalk Hollywood photo report.