Today is the first day of Annual Passholder previews at Universal Orlando and the crowds are already here in full force to get back into the theme parks! Although there's new procedures in place to keep guests safe, this doesn't seem to be stopping the excited crowds that are eager to enter.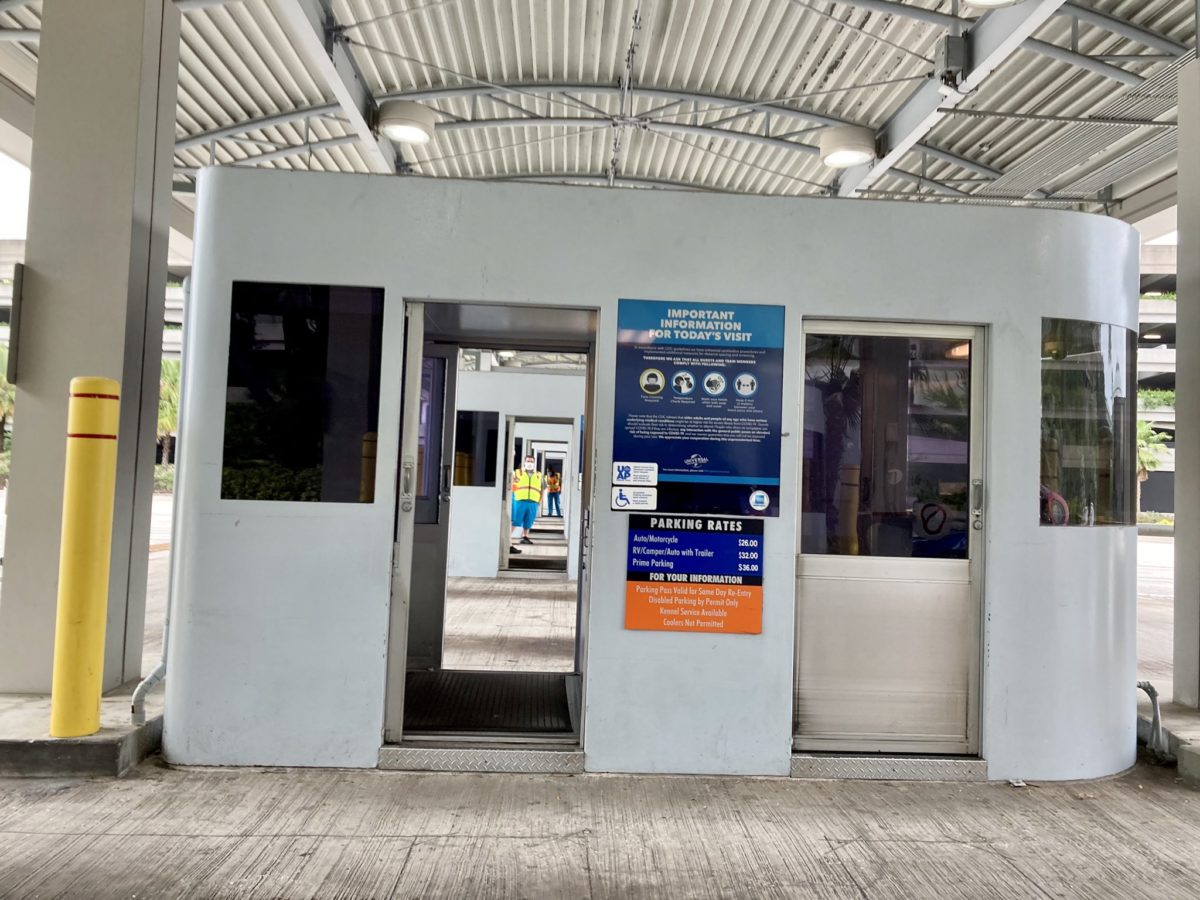 Team Members are ready to welcome guests at the toll plaza, checking for Annual Passes to let guests inside.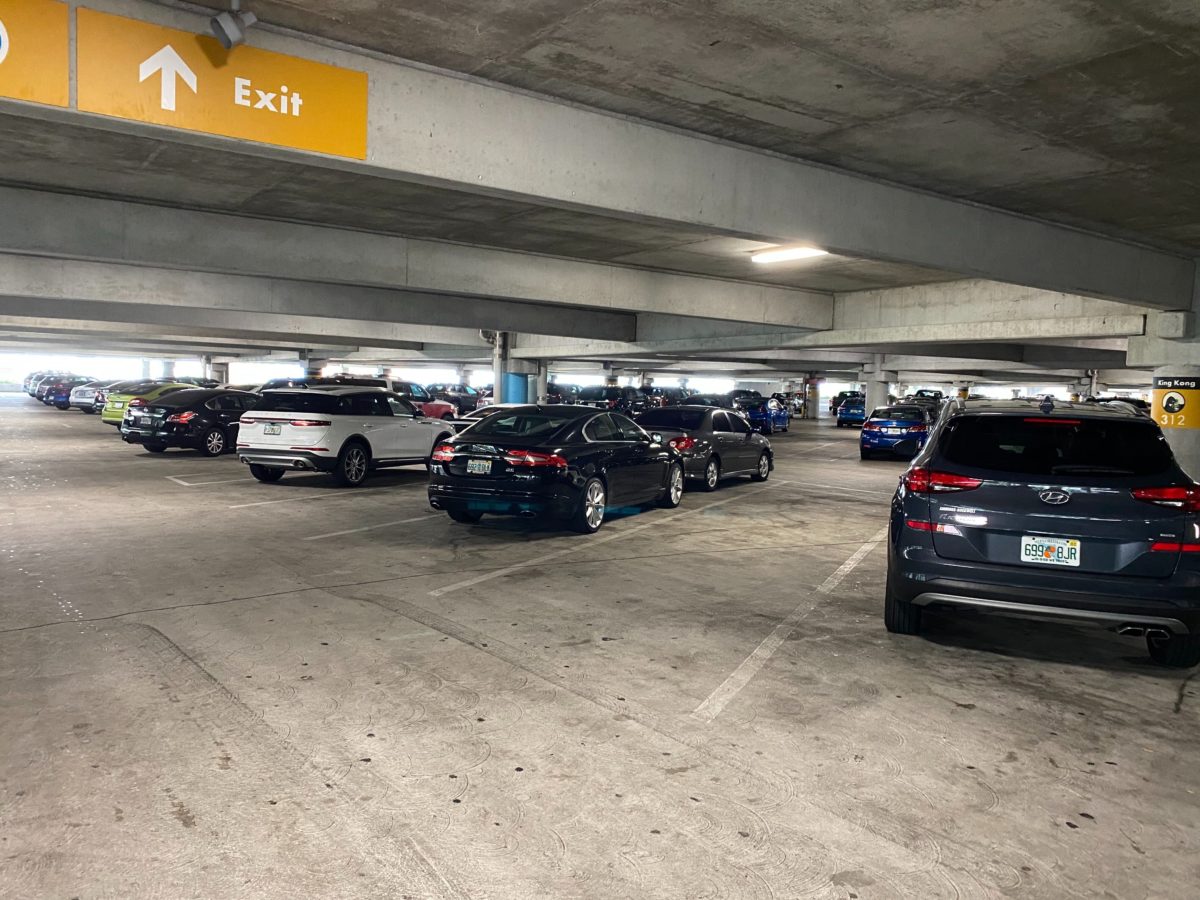 When guests arrive at the parking garage, they are parking with a space between each vehicle. This was our view of the King Kong section of the garage this morning.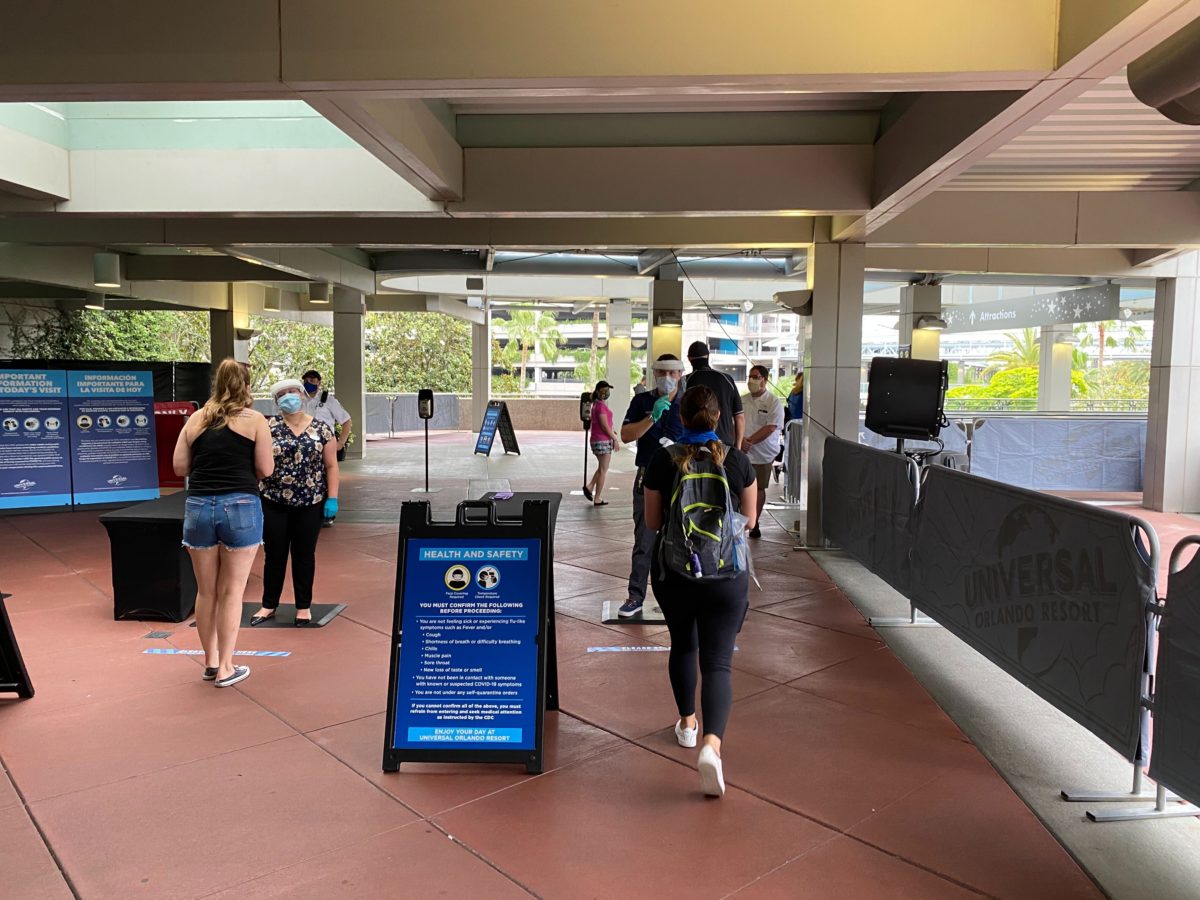 Temperature checks are occurring before guests make it up to security in the parking garage. Team Members are ready with masks and face shields to check every guest.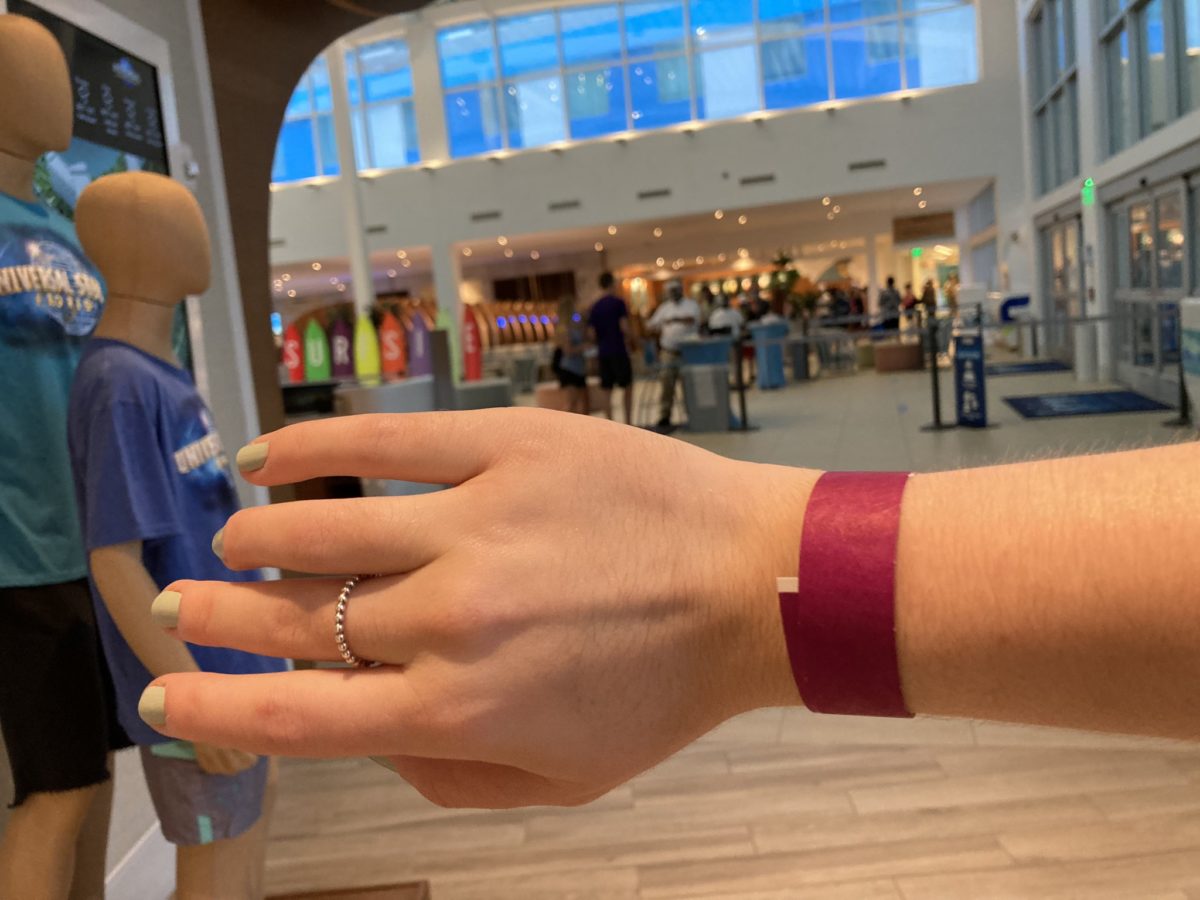 If you're staying at a Universal Orlando Resort, temperature checks are occurring every 24-hours. Guests will receive a new colored wristband for each day to show that they do not have a temperature.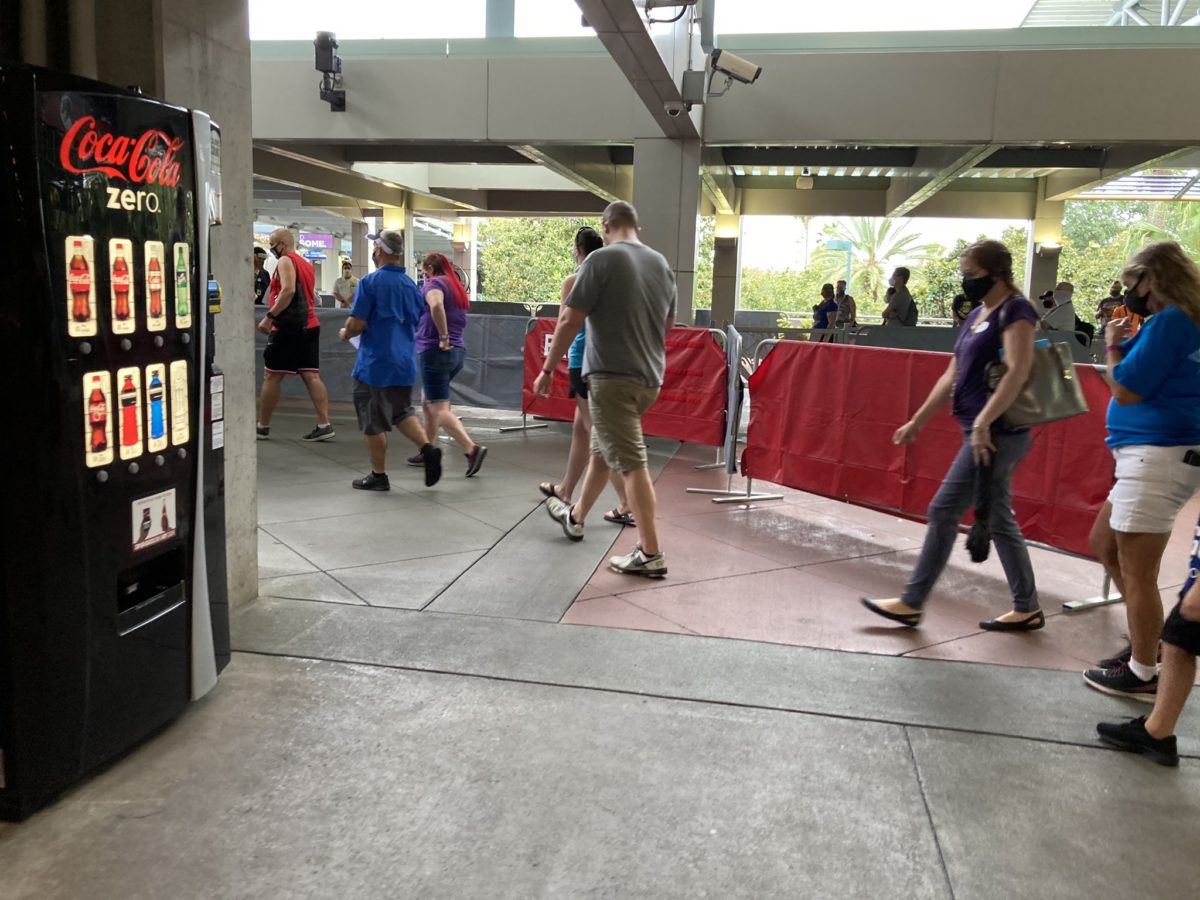 Resort guests also have their own line for bag check and security as they enter the parking garage.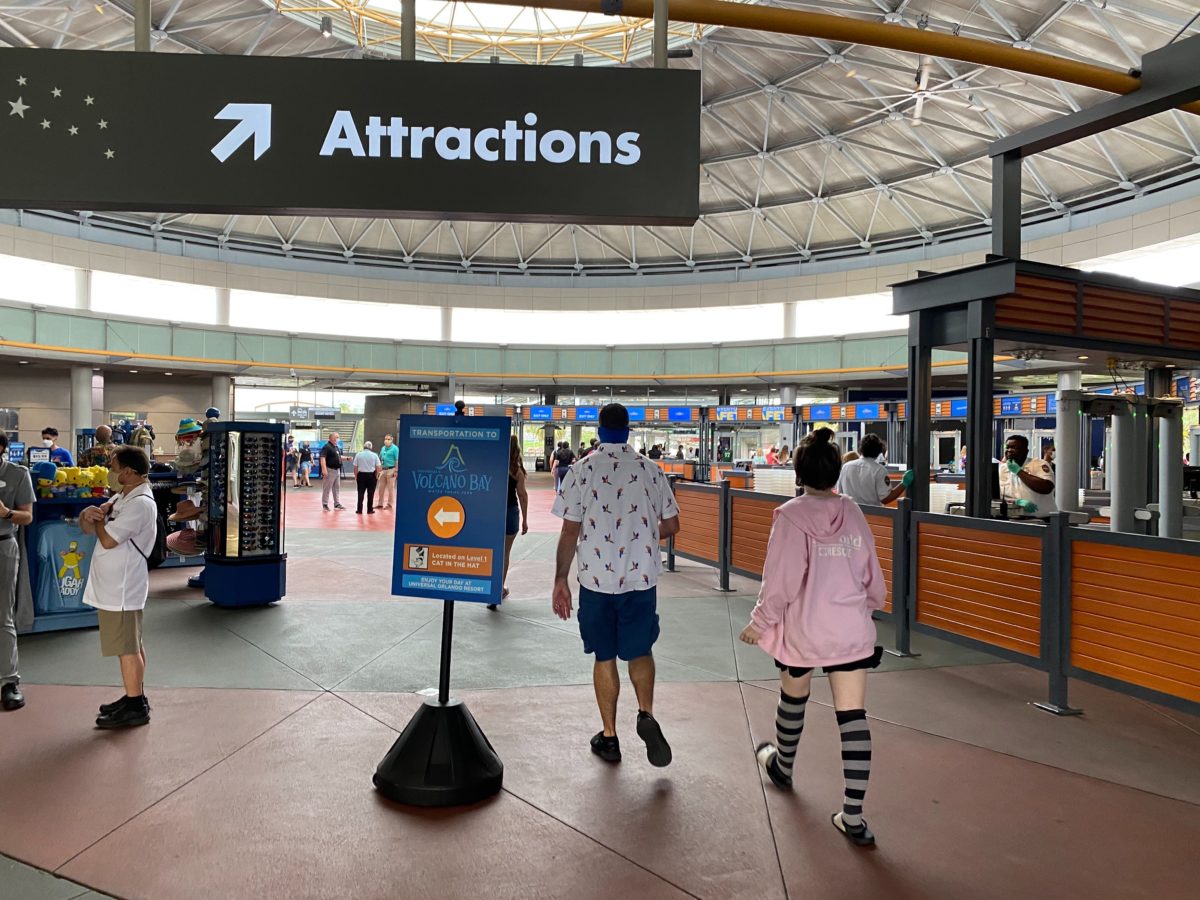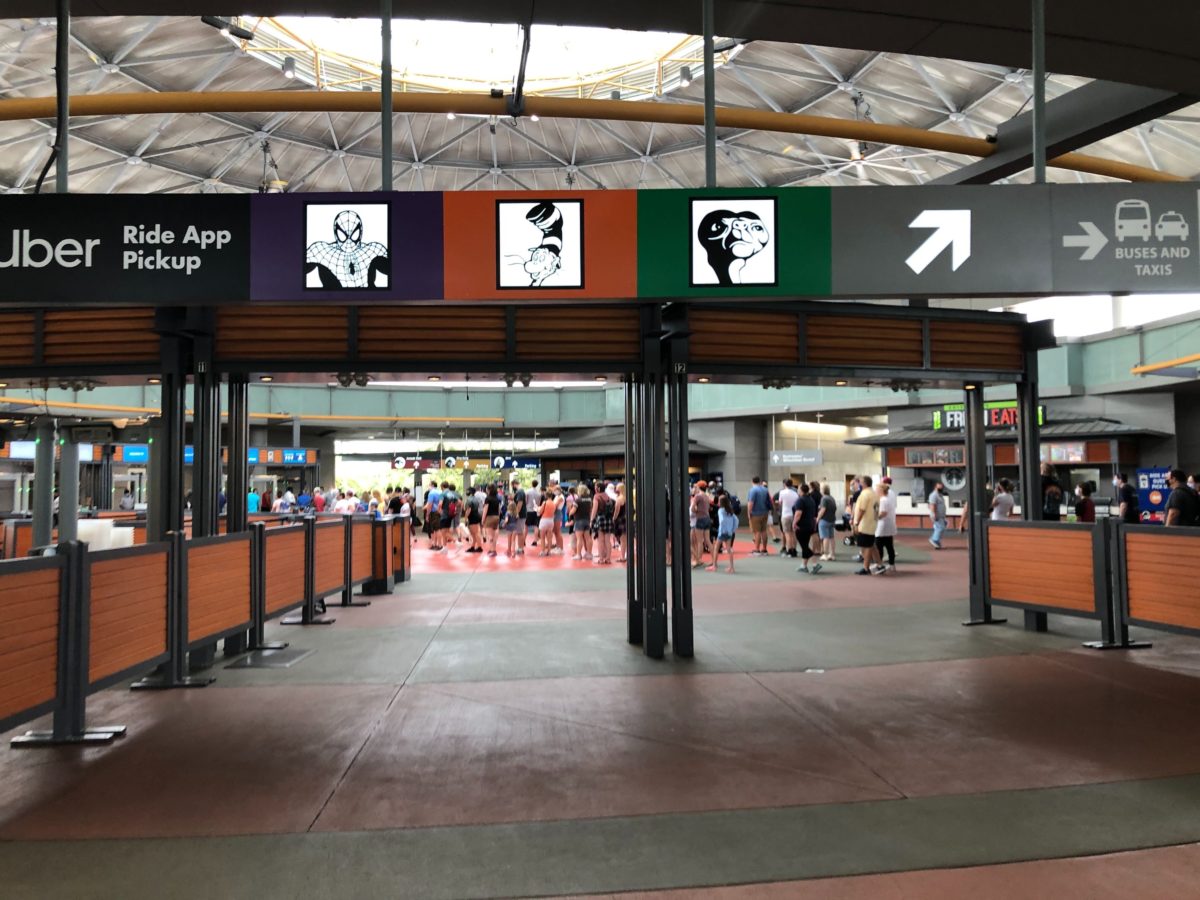 As guests make their way to security check points, the lines are already forming, though there's no social distancing markings in place on the ground for the queue until you get closer to the metal detectors.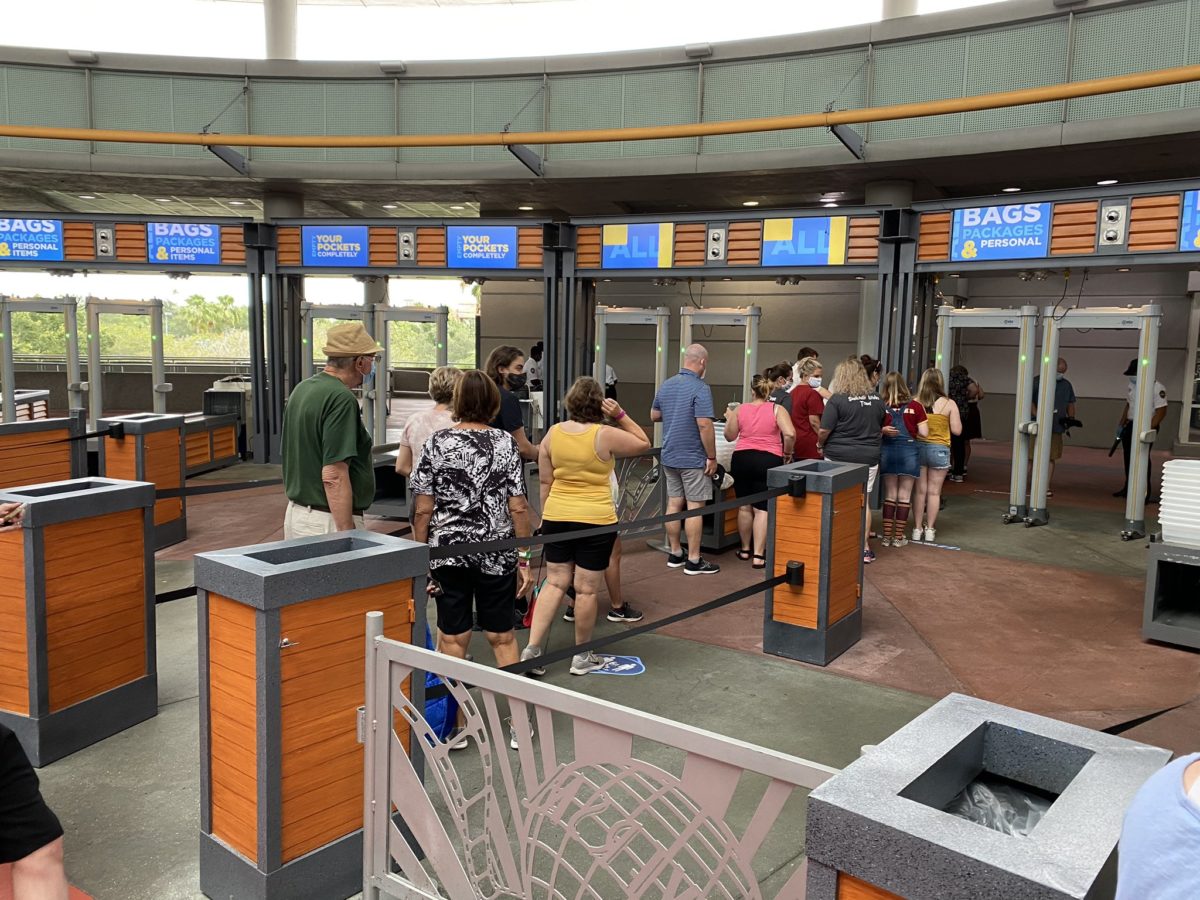 Although markers are in place the closer you get, not everyone seemed to be following the six feet apart rule this morning.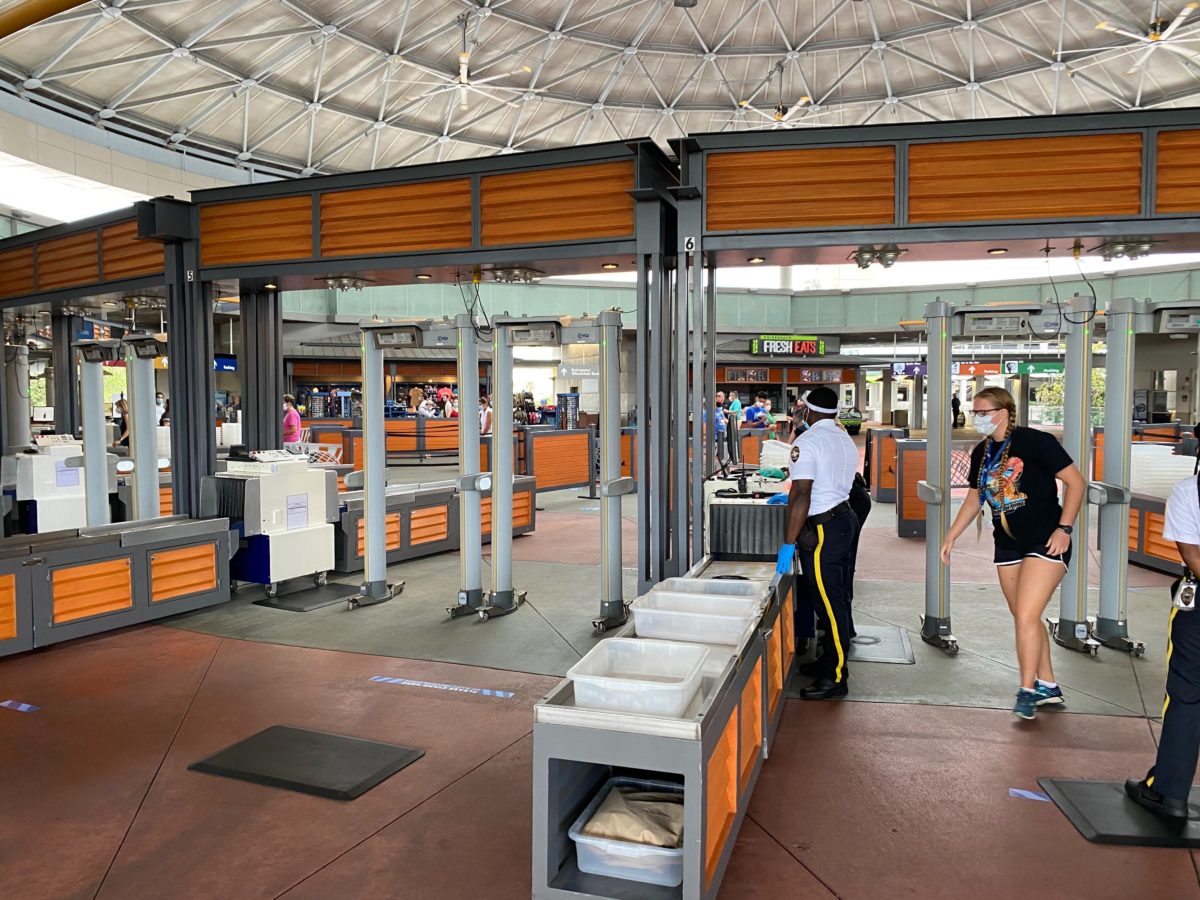 Once guests are through the metal detectors, there are social distancing markers set up as they wait for their bags to come through the x-ray machine.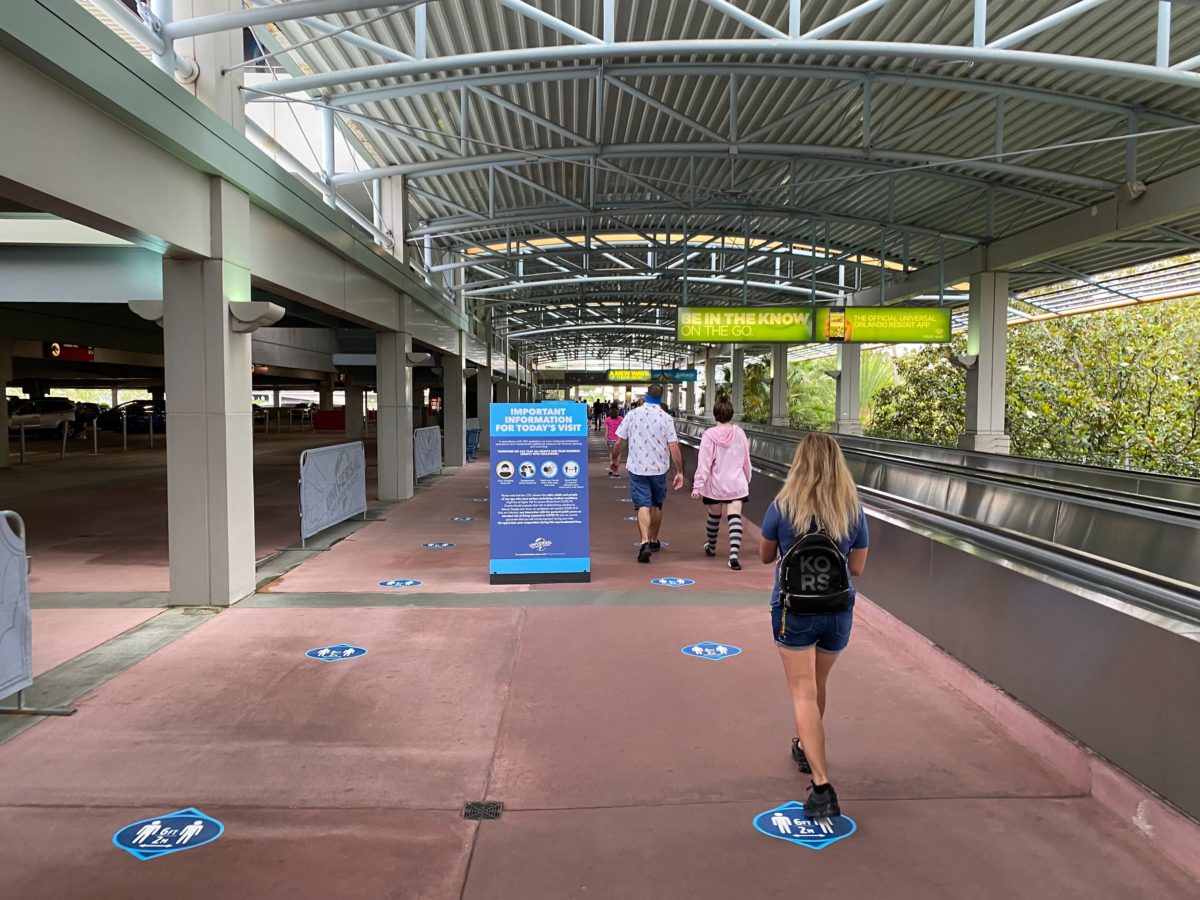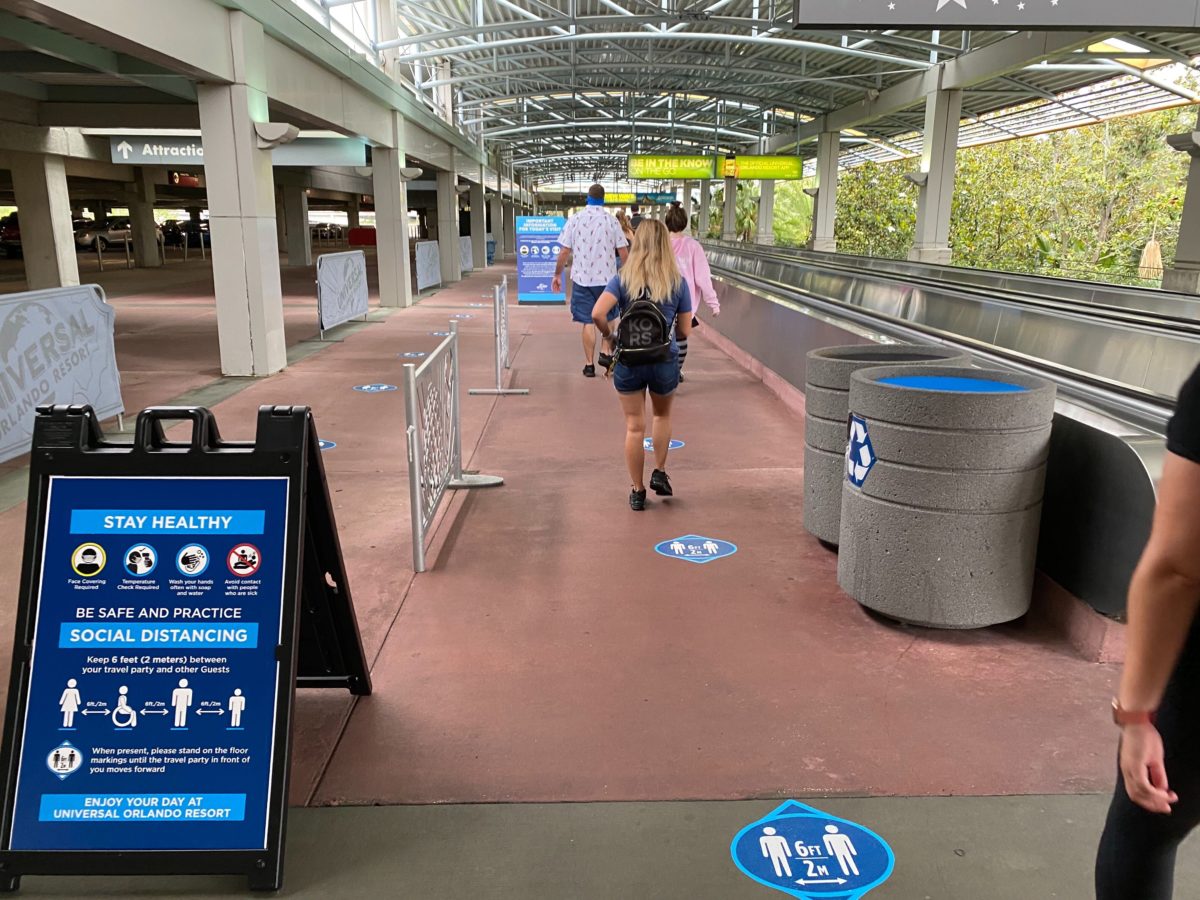 As guests cross over to City Walk, safety signs and social distancing markers are set up along the path for guests to follow. The moving walkways are not operational at this time.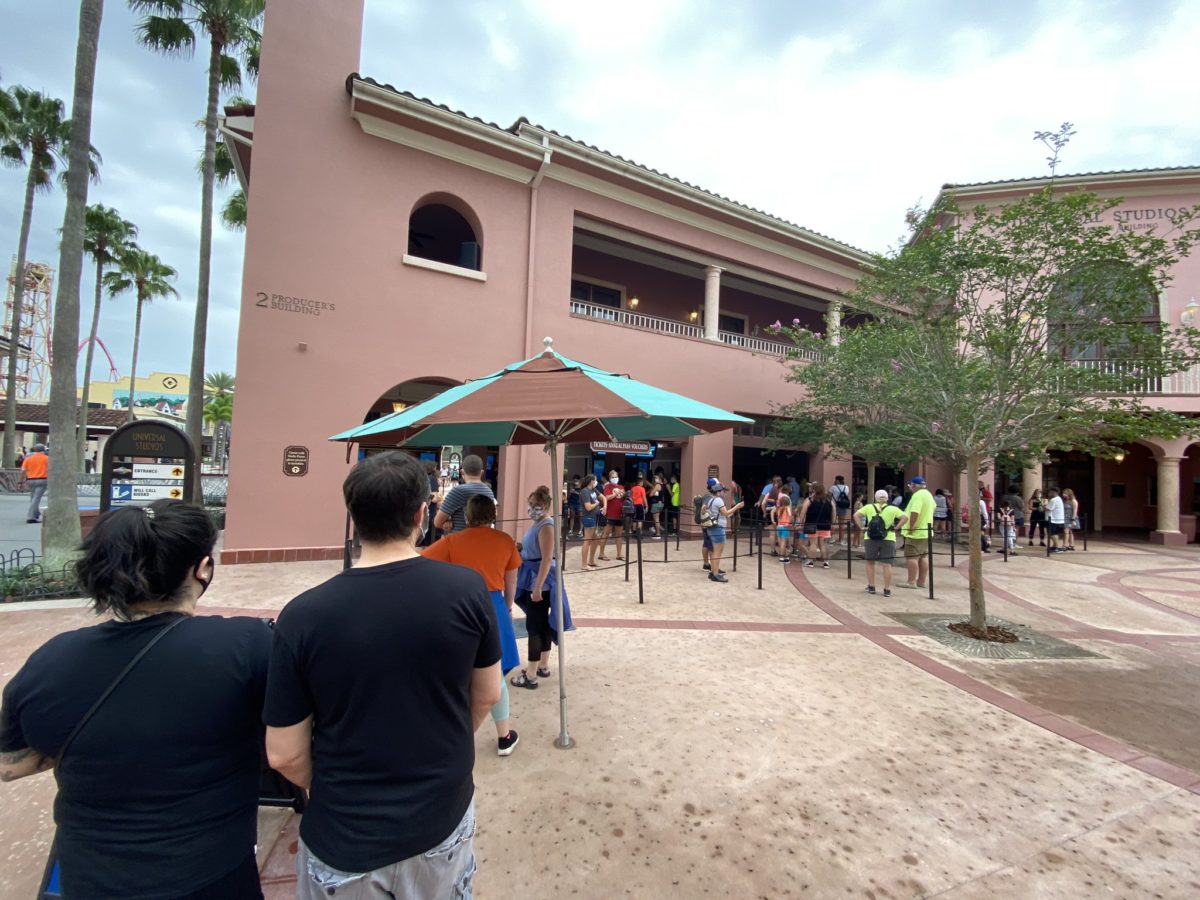 Once guests are inside and through City Walk, guests are staggered throughout the ticket sale line outside of Universal Studios Florida before they can enter. This was just the hotel guests waiting to enter.
After you make it through this queue line, you're inside the park!
What do you think of the new social distancing procedures and safety checks that are in place? Continue to follow WDWNT and Universal Parks News Today for the latest updates regarding Universal News!