Every day brings about something new when it comes to the constant construction of the Jurassic Park "Velocicoaster" at Universal's Islands of Adventure, and today is no exception, as even more track has been installed.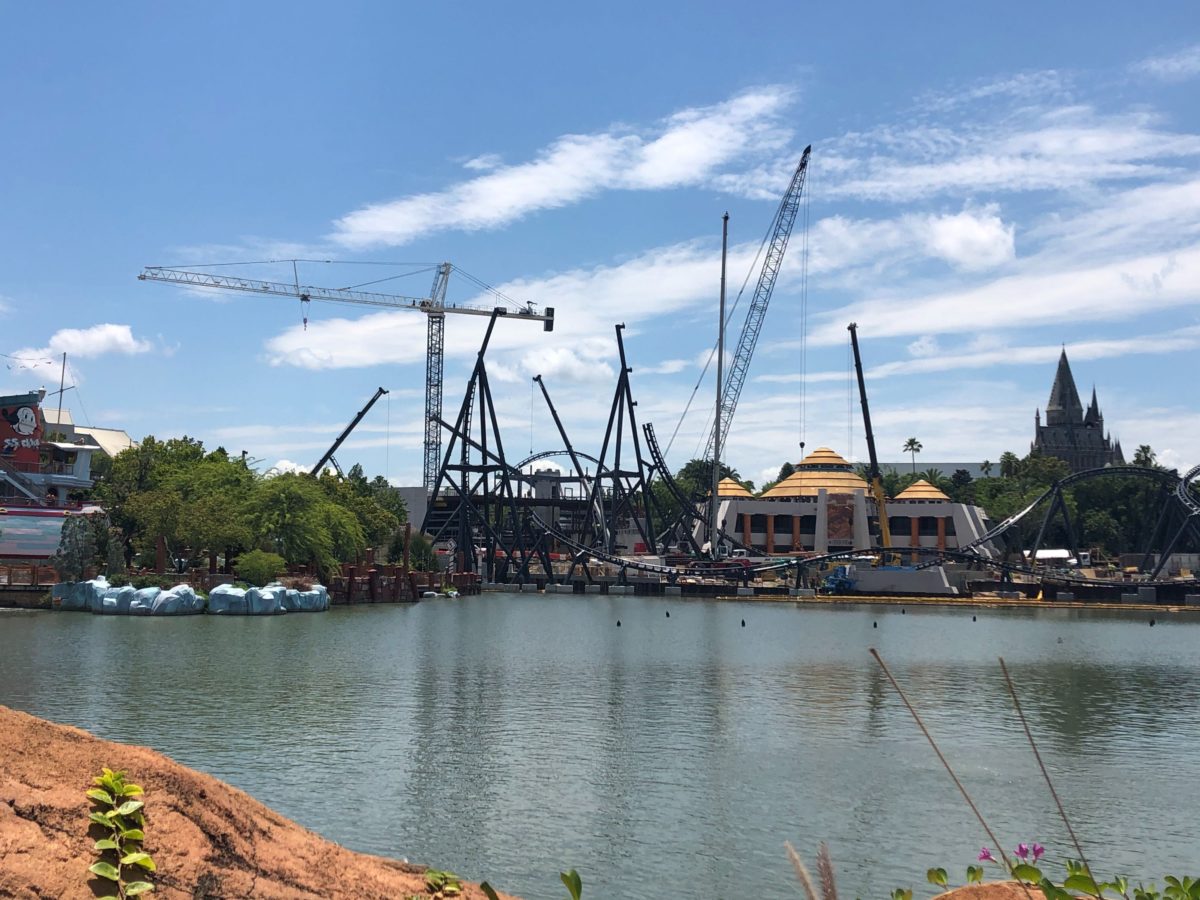 This coaster keeps going vertical, inverting and curving in its continuous construction. From the other side of the lagoon, it's clear to see just how much work gets accomplished daily.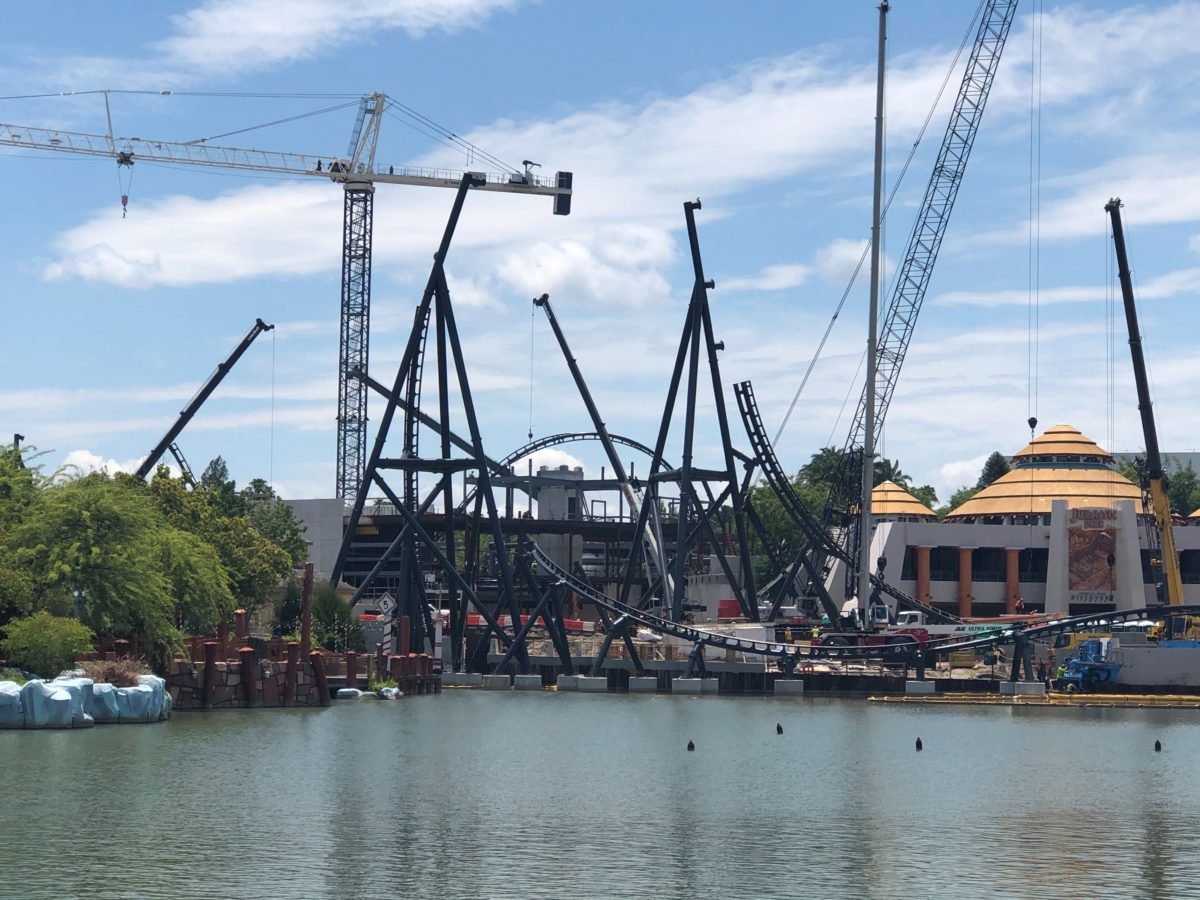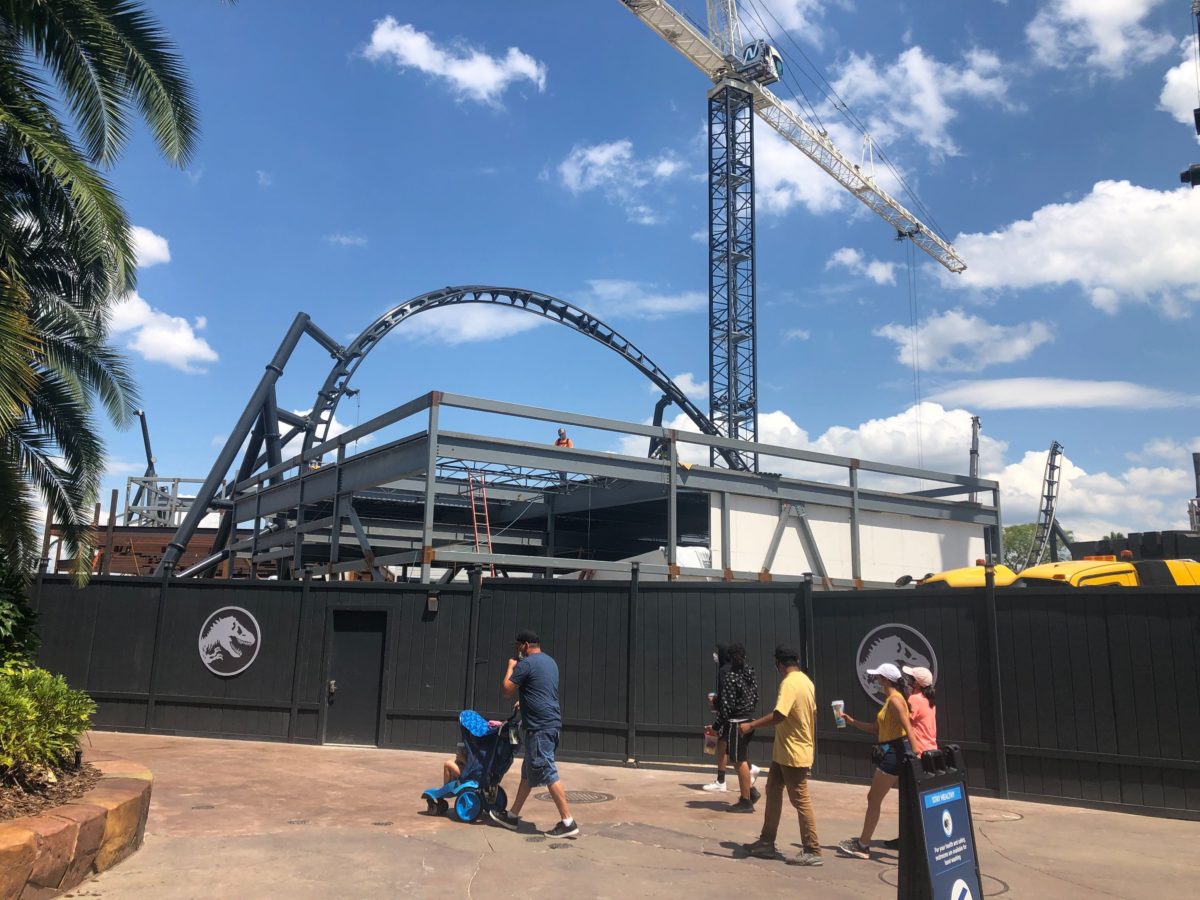 As we made our way into the Jurassic Park section of Universal's Islands of Adventure, we saw work occurring on the latest show building by the inversion loop.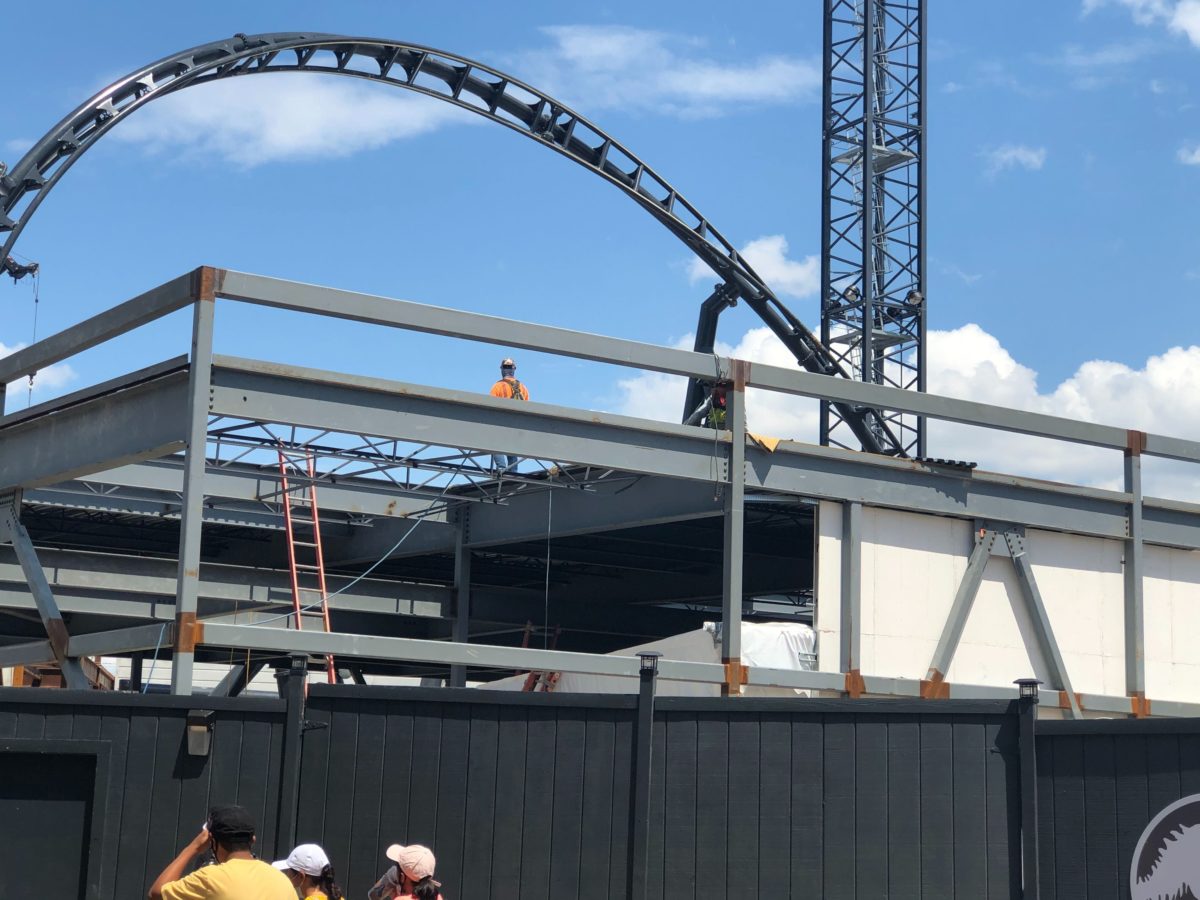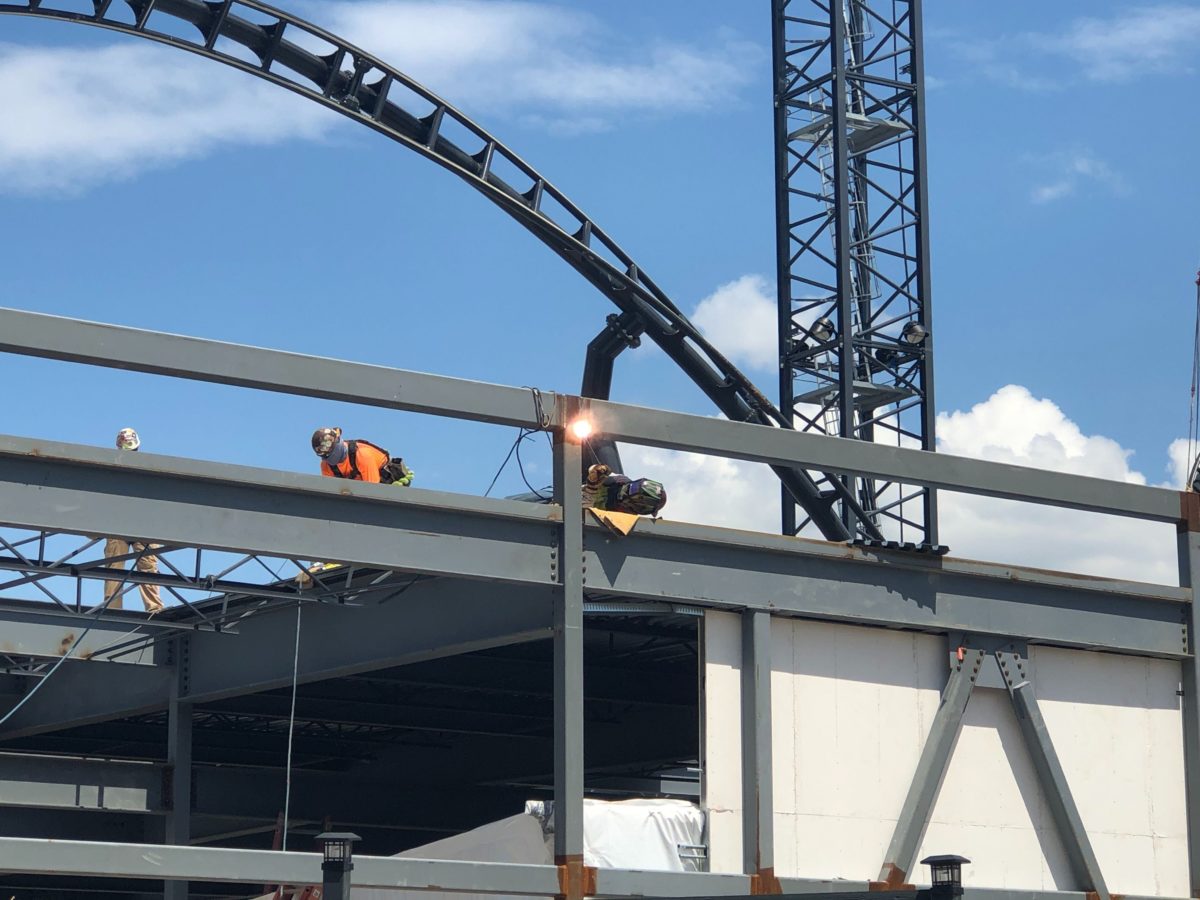 The construction crew was hard at work on the roof. You can also see how close the track comes to the top of the building as well.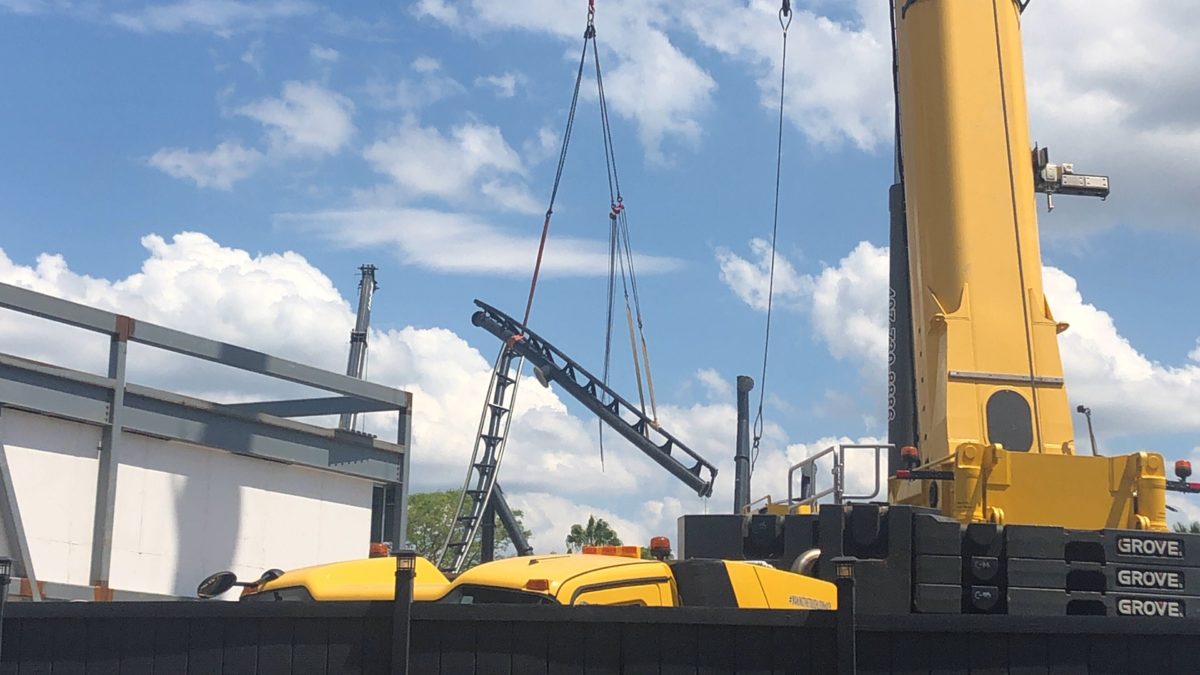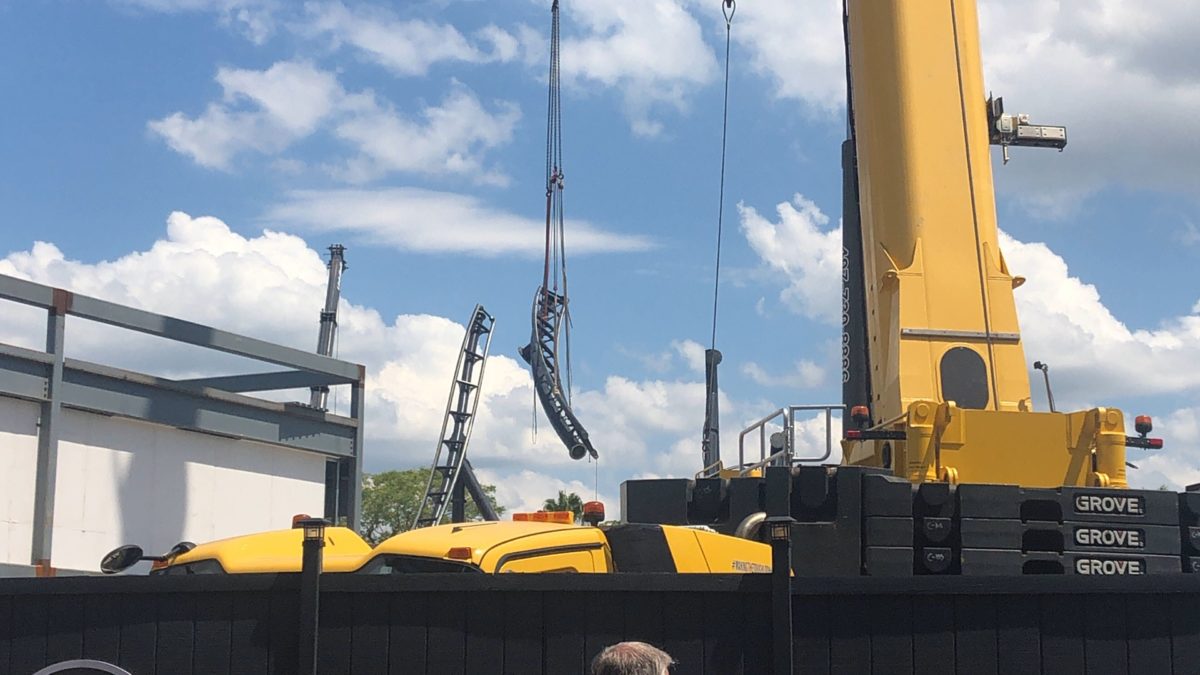 Right beside the show building, we saw pieces being lifted up to be assembled onto the track.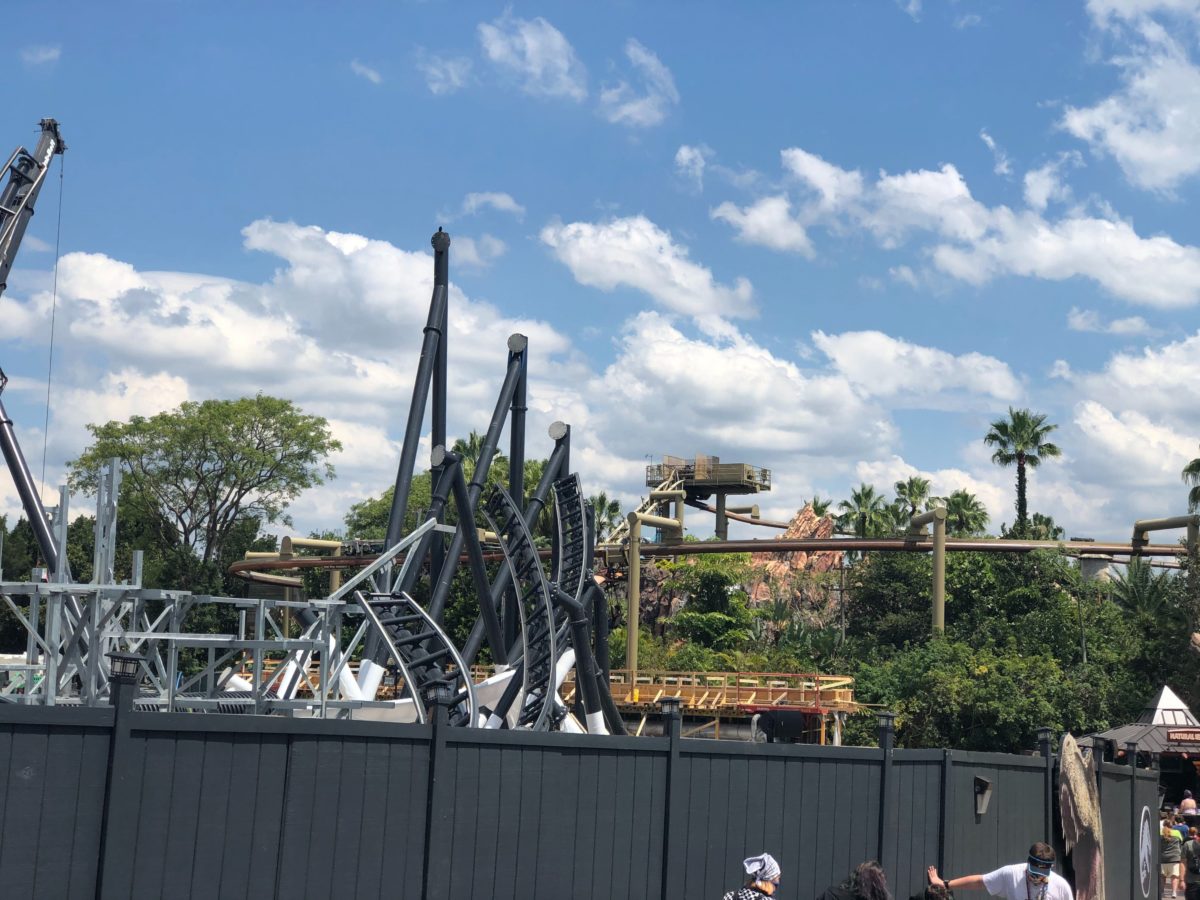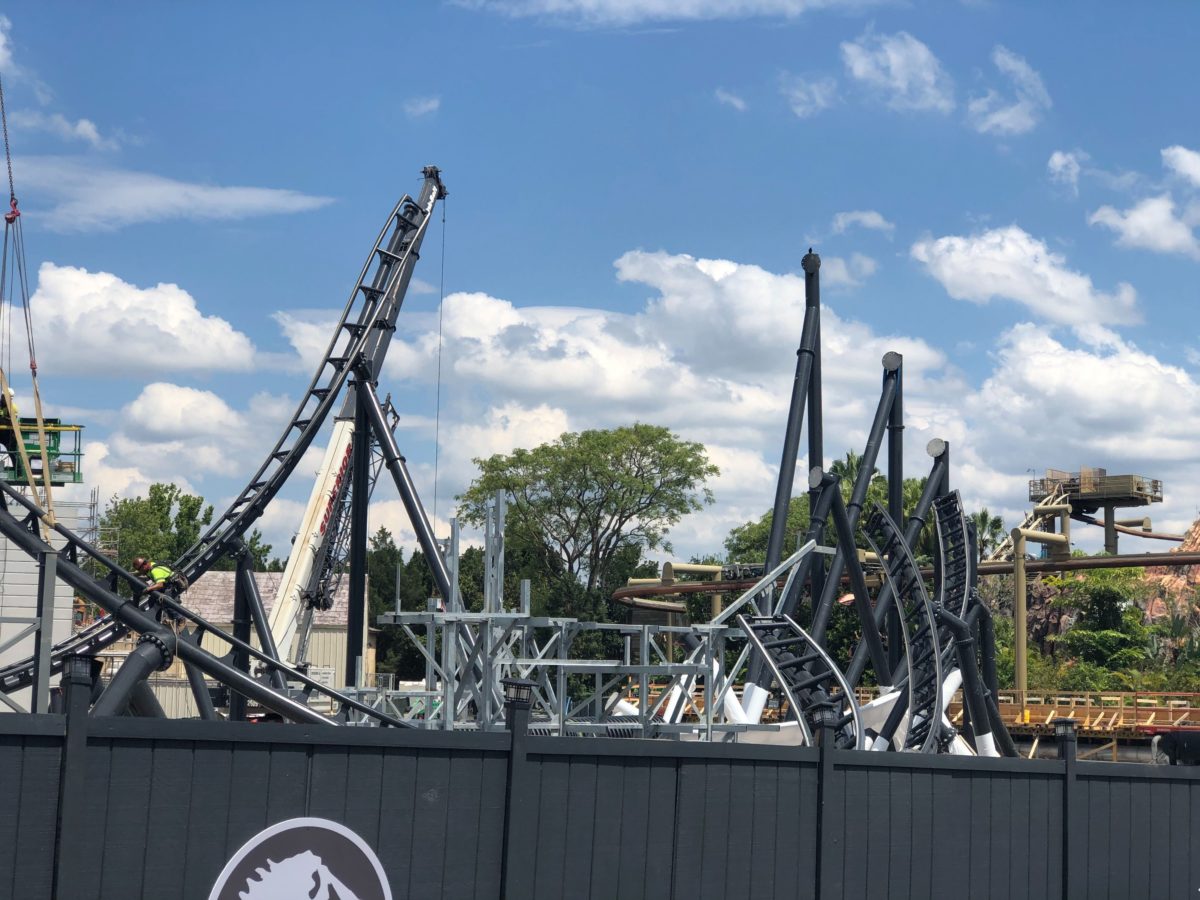 The track continues to go vertical with construction, seeing the support beams already in place for new track pieces to be added. If you're at the park with a kid in tow, we highly recommend taking Pteranodon Flyers for some interesting aerial views into the active construction site.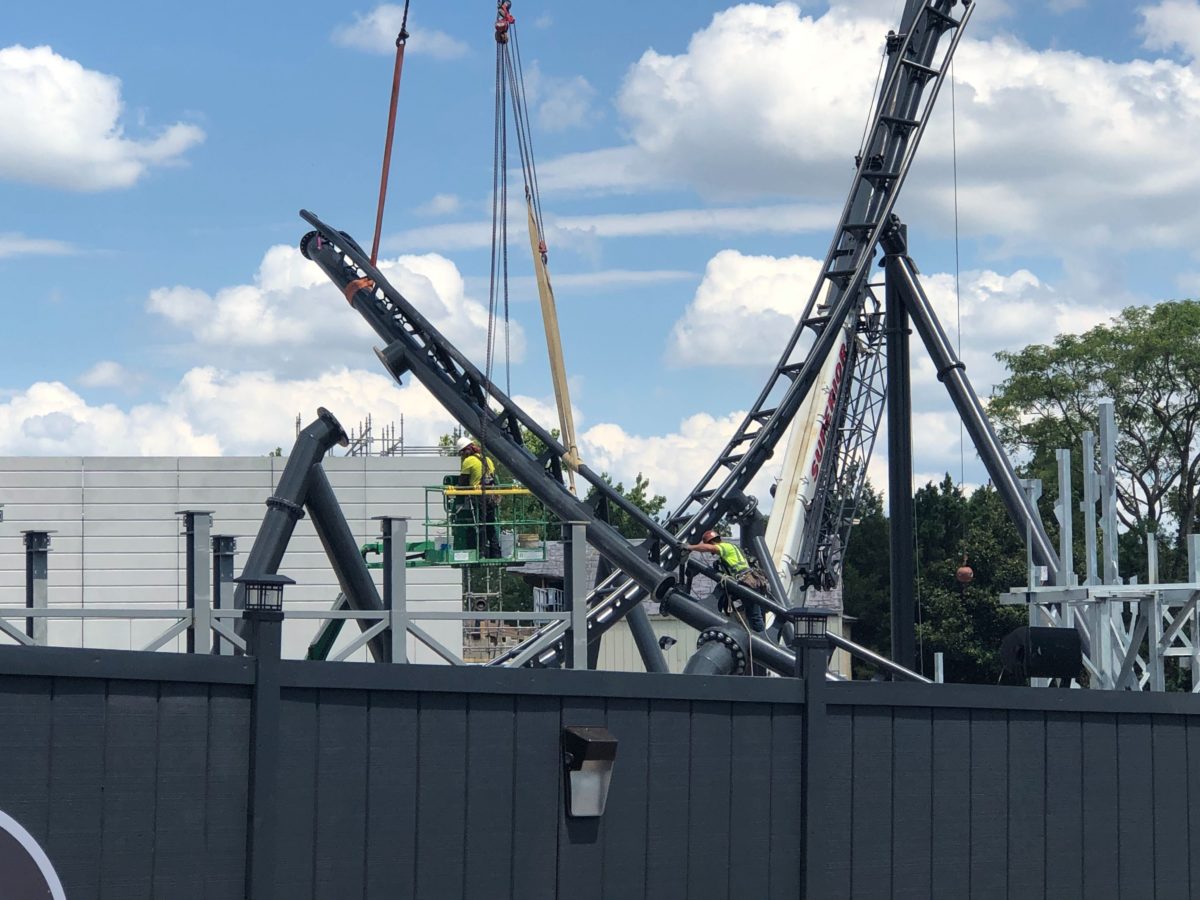 Here we saw the construction workers attaching this piece as it dangled from overhead.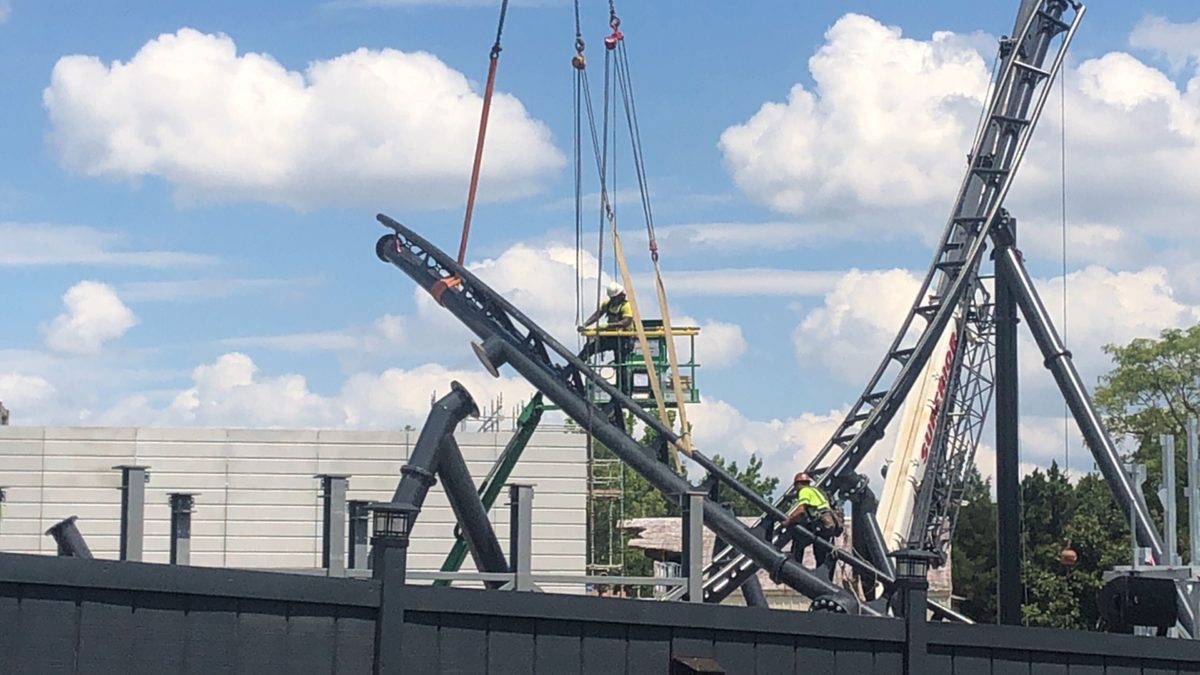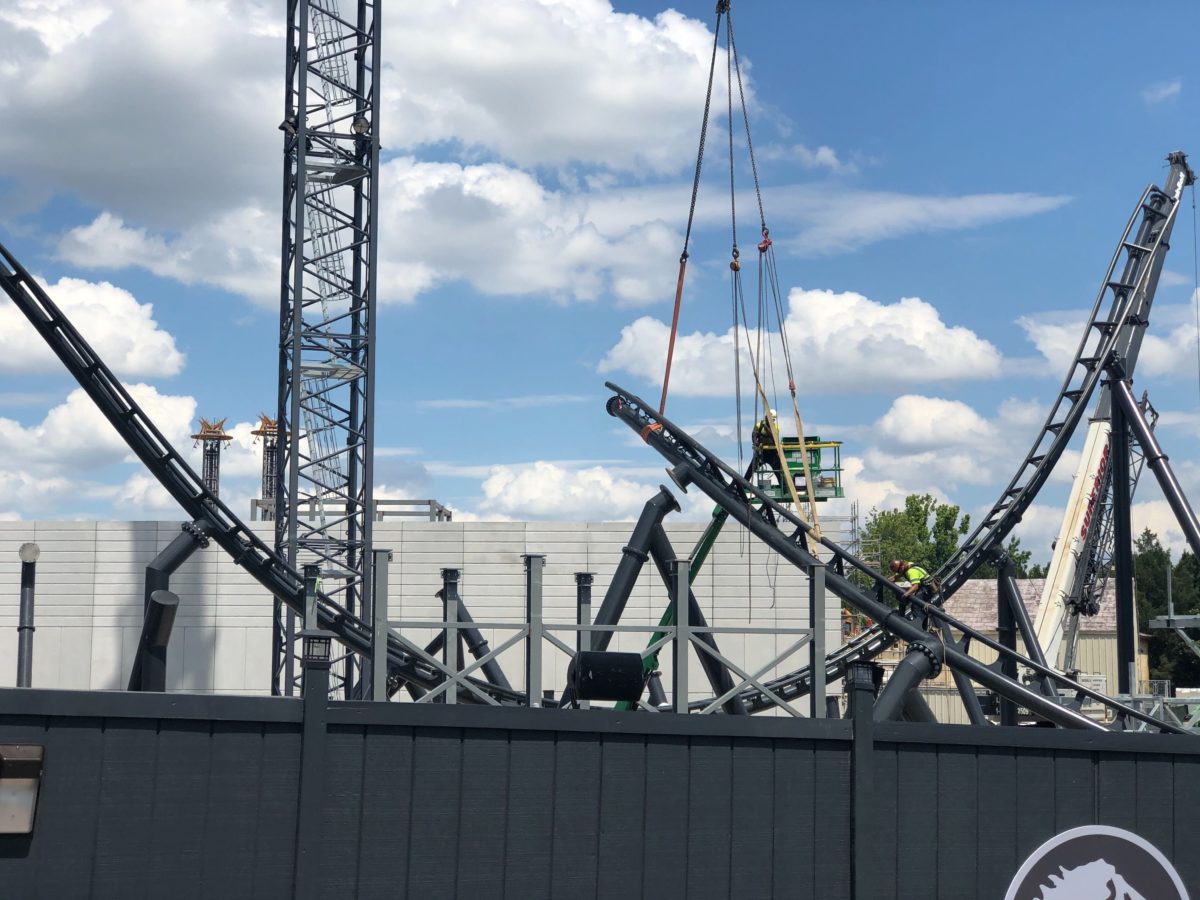 It was soon attached and installed properly by these two workers, one on the track and the other from the aerial work platform.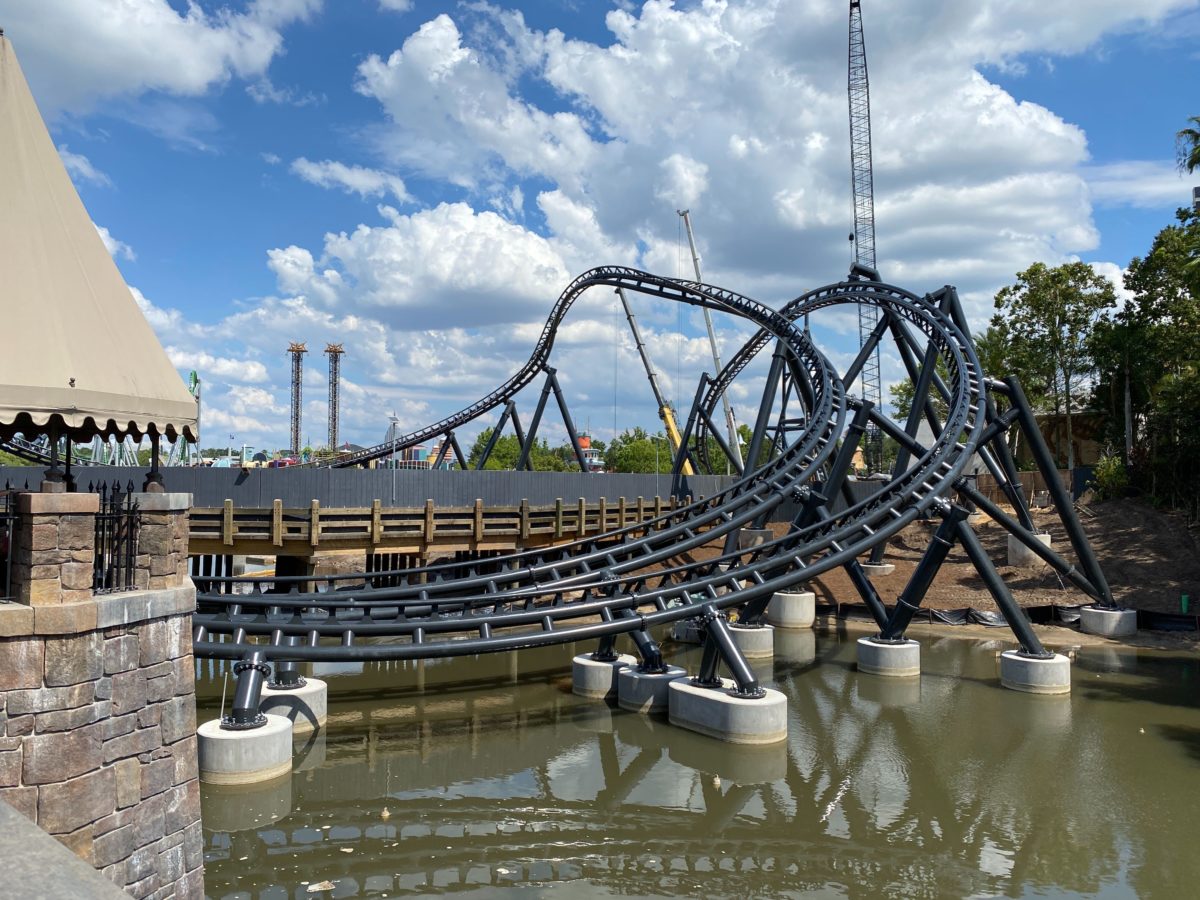 Over by Hogsmeade, you can really see the track coming right along, both in construction and right next to the tavern.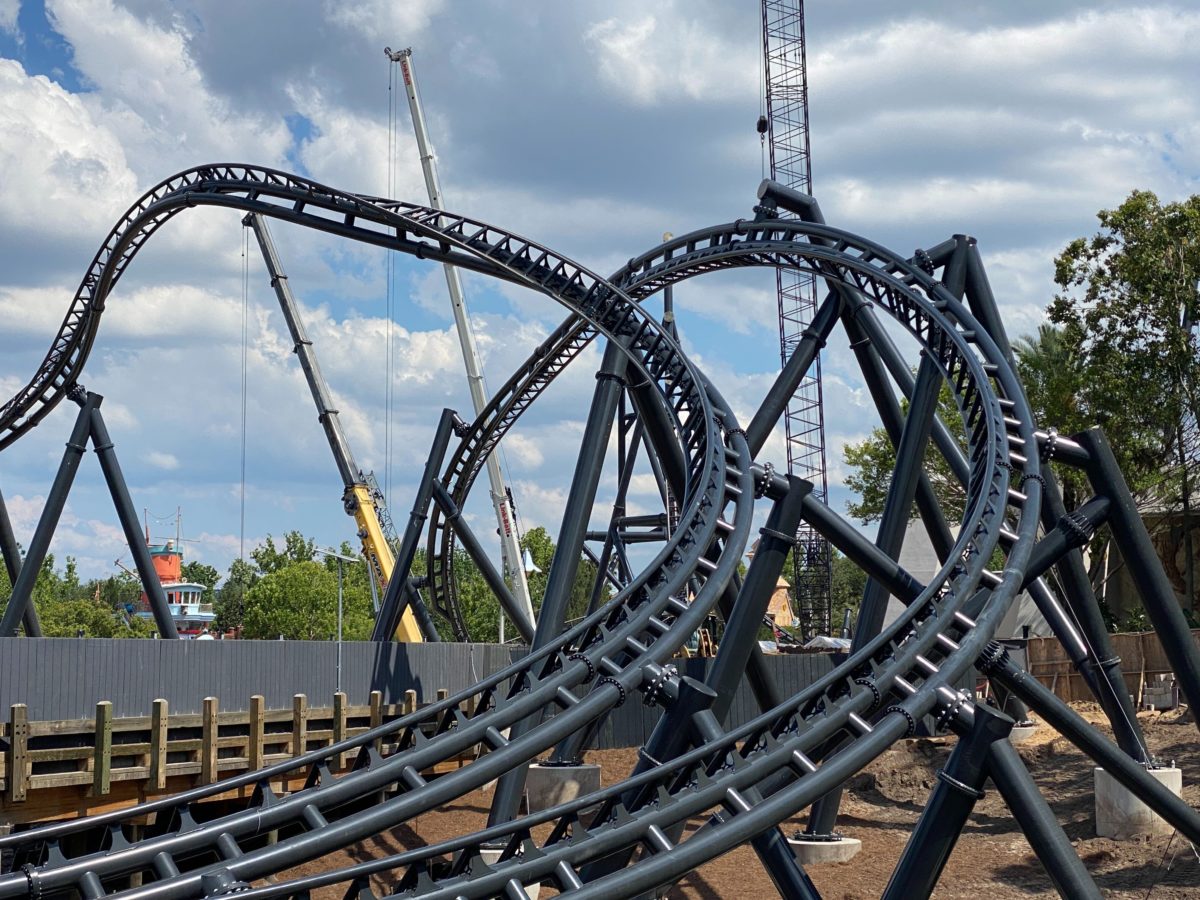 These two inversions are awfully close together, but will make for a more thrilling attraction when guests fly by at 70 mph.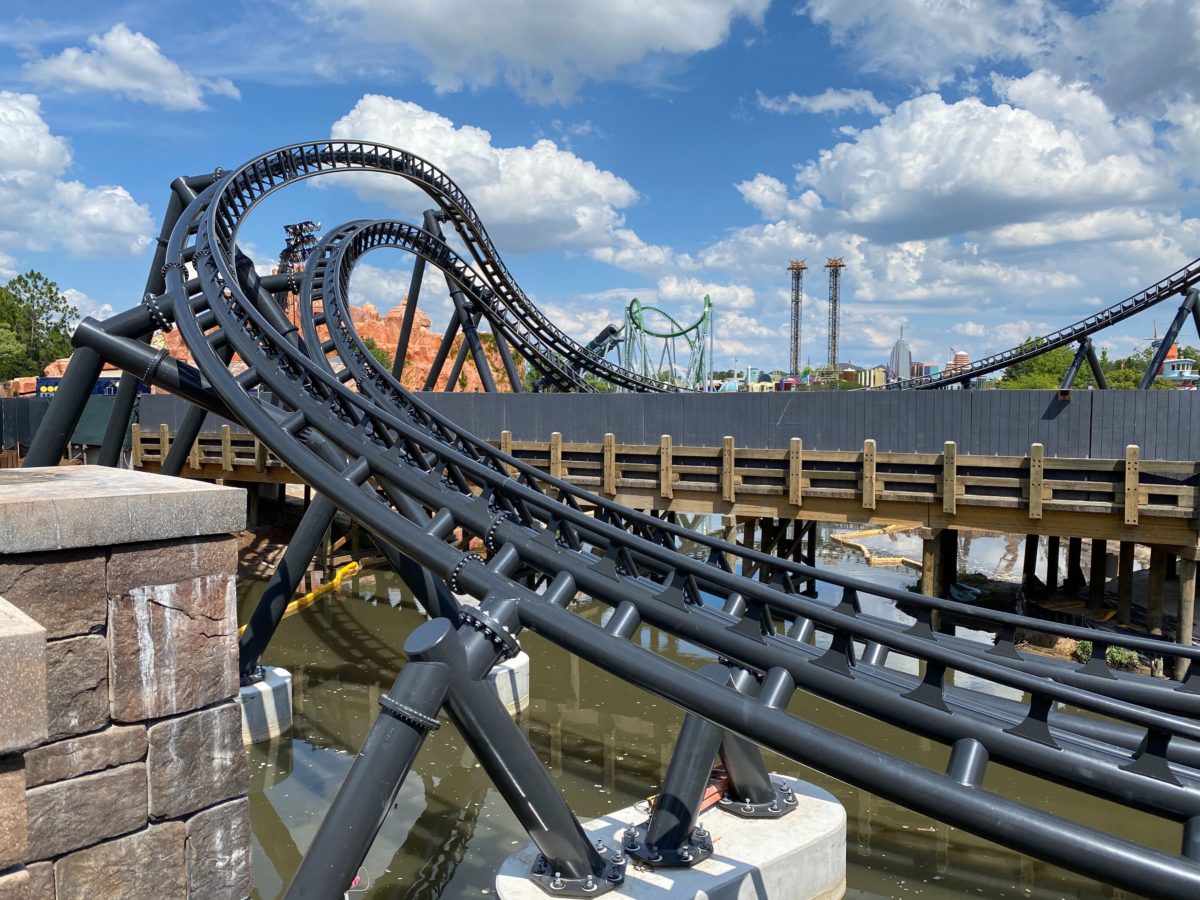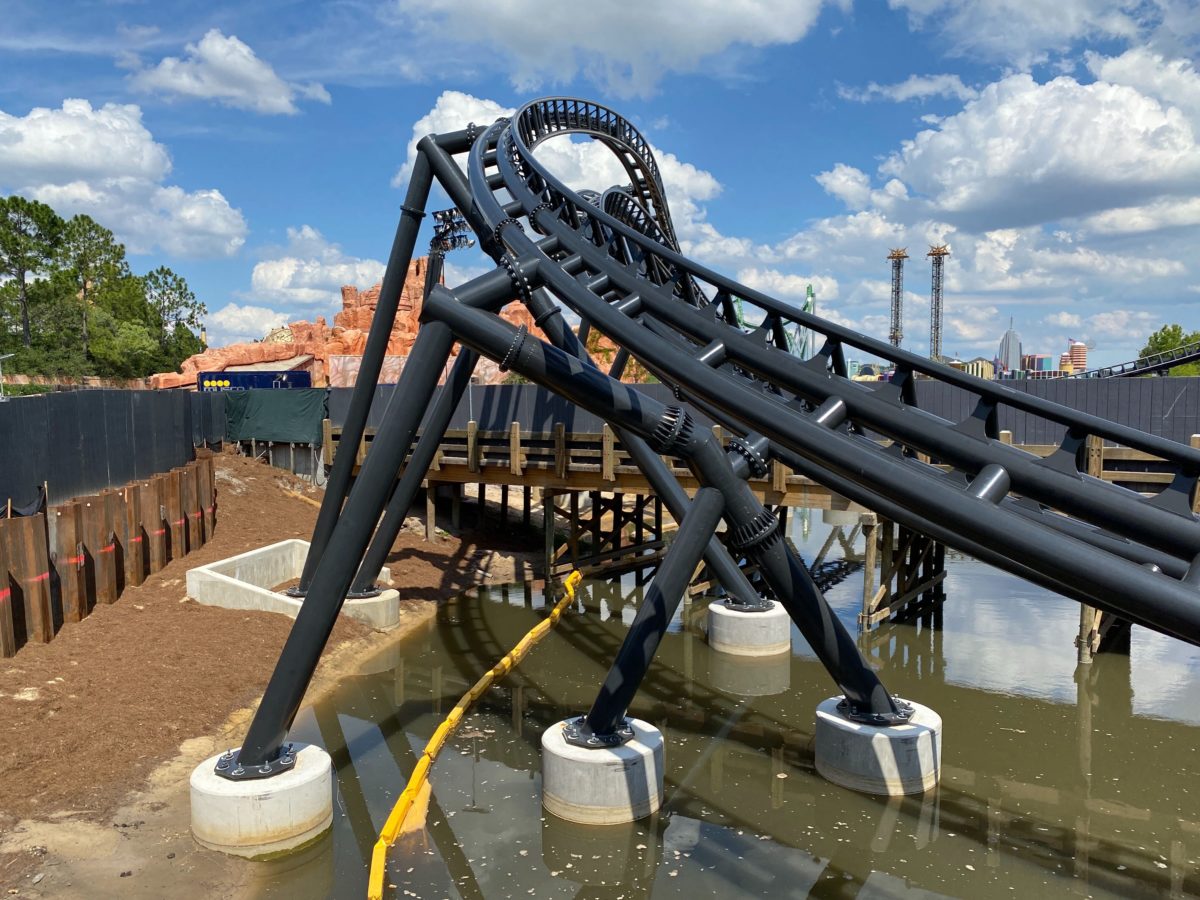 This will also make for a nice breeze while enjoying your Butterbeer outside, no matter what time of day.
Are you excited for the newest addition to the Jurassic World at Universal's Islands of Adventure? Stay tuned to WDWNT for more updates as the attraction construction continues.
Want even more Universal Studios news? Check out our newest website, Universal Parks News Today, for all the latest updates on Universal Parks across the globe! And follow us on social via our YouTube channel, plus Twitter, Instagram, and Facebook.