Life finds a way, and so does the constant construction on the Jurassic Park "Velocicoaster" at Universal's Islands of Adventure.
As this coaster continues to go vertical with steep inclines and plummeting drops, we're only growing more excited to get the chance to ride the completed attraction!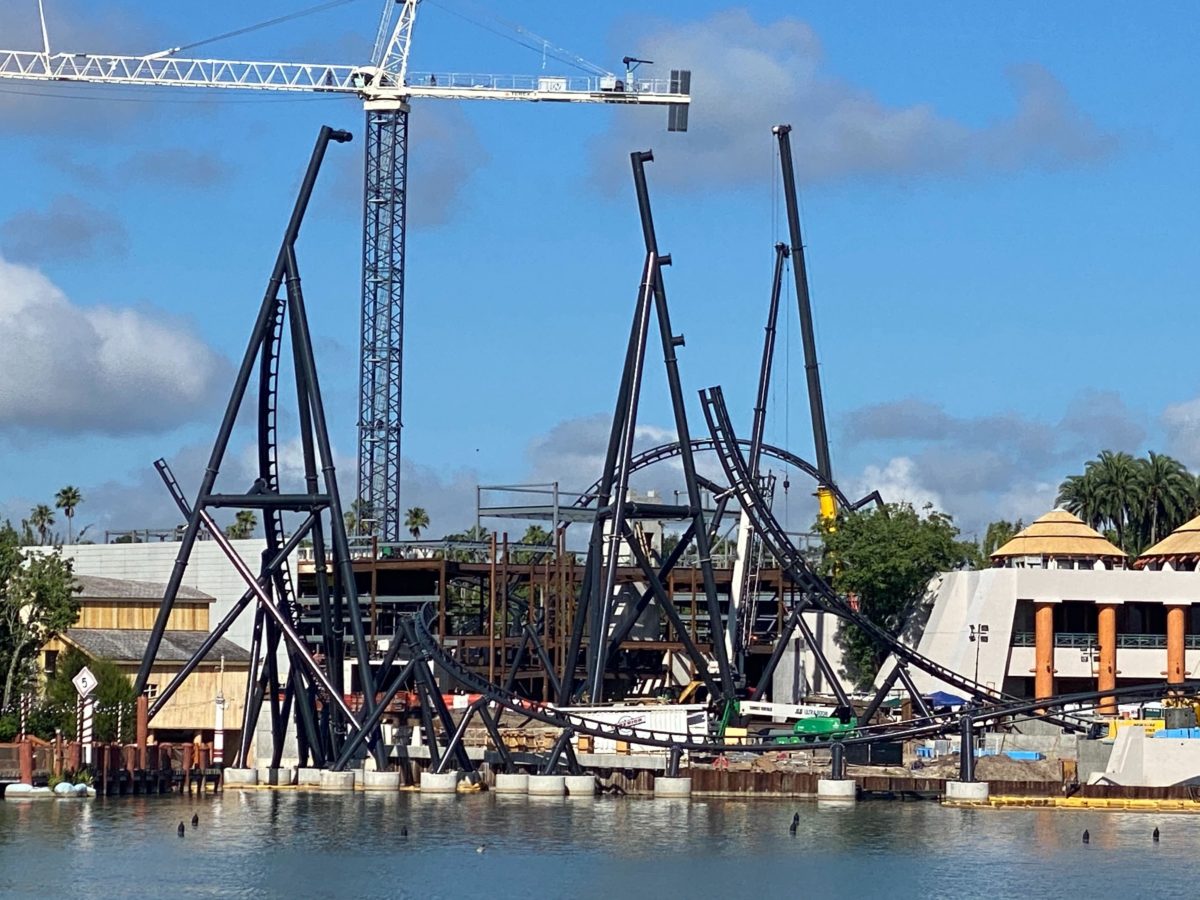 Right on the edge of Toon Lagoon is the latest of the construction, including the assembly of pieces of track and the building for the load/unload areas and a rumored show scene. You can get a clear view of it from the other side of the lagoon.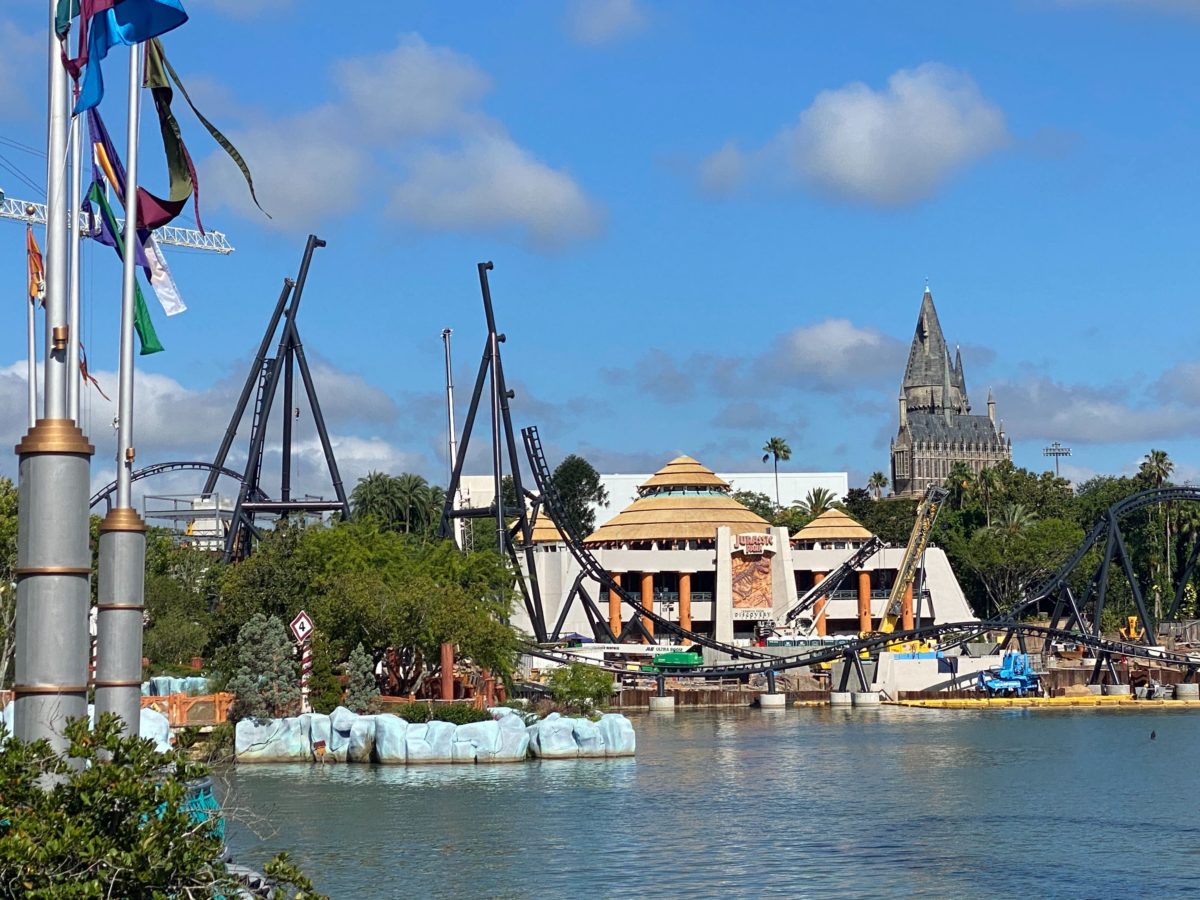 As we head along the edge of the lagoon, we could spot more work occurring in front of the Jurassic Park Discovery Center, with only the cranes used by the construction crew obscuring the view of it for the moment.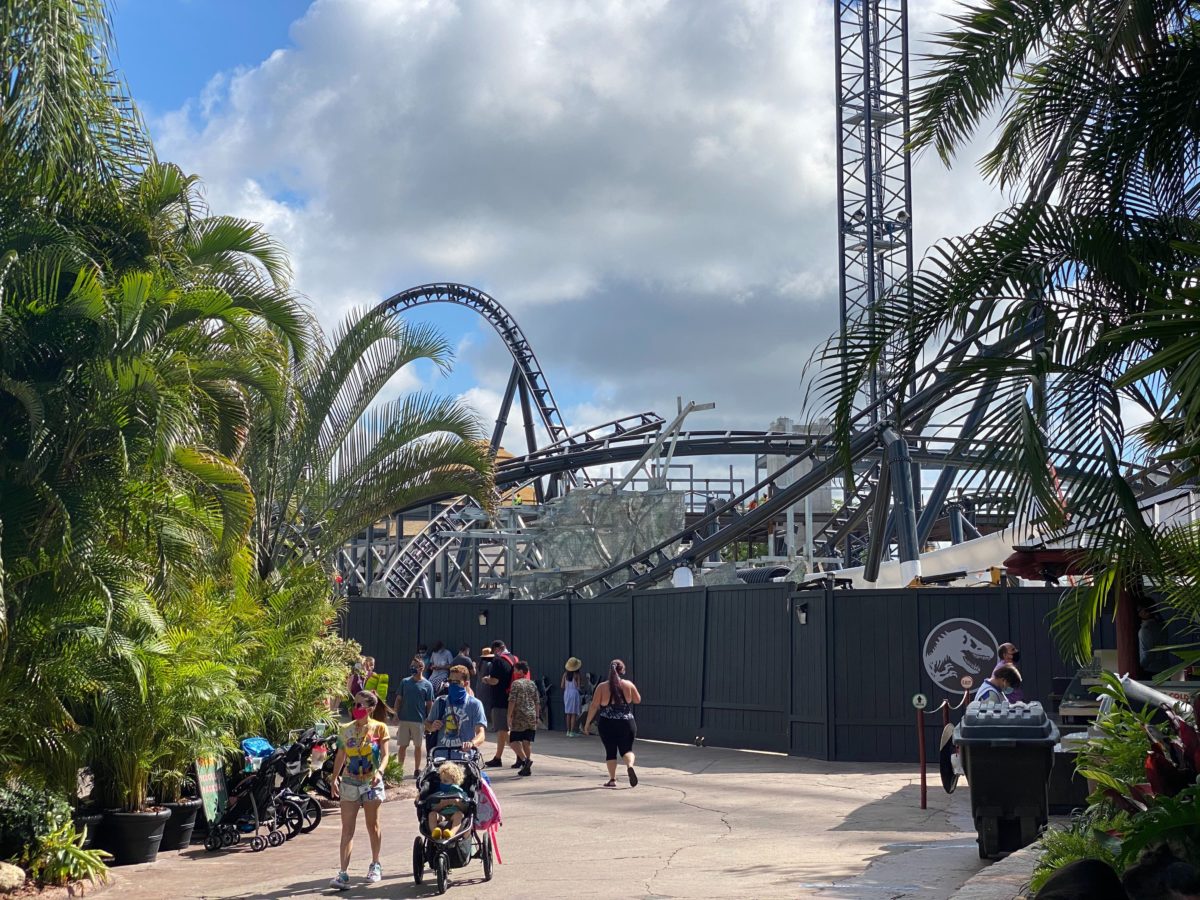 As we moved into the Jurassic Park section of the theme park, we spotted some interesting rock work added.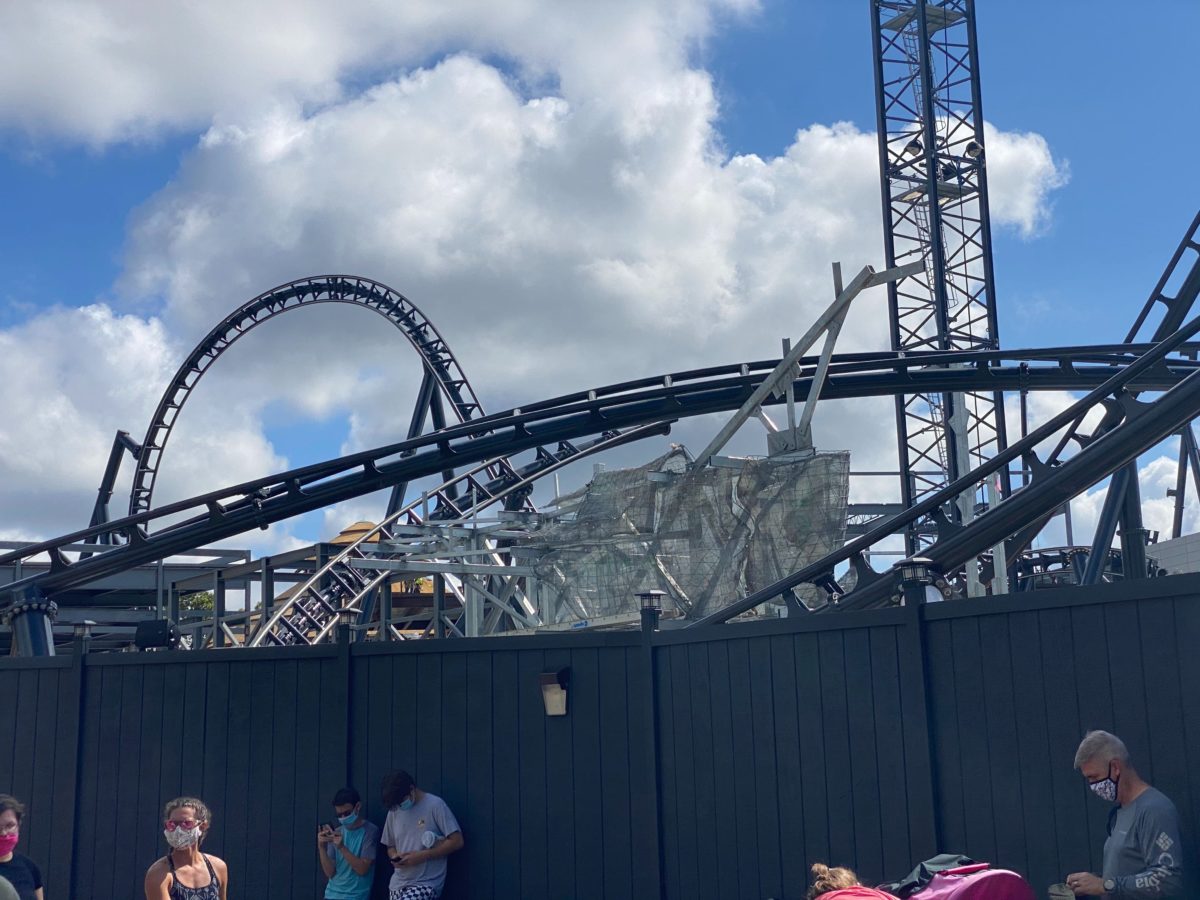 The rock work looms right over the barrier and seems to have an interesting shape to it in its early stages of construction. We suspect it is a dinosaur.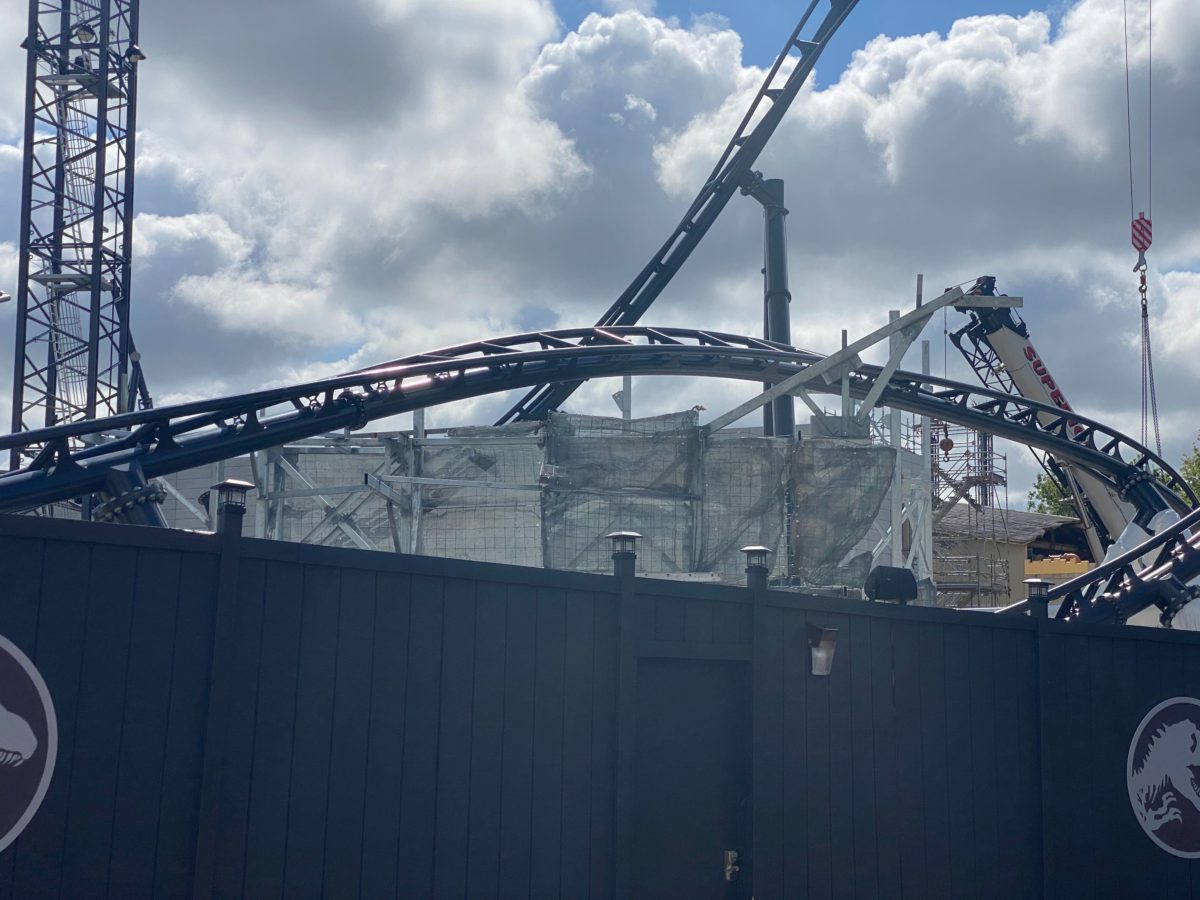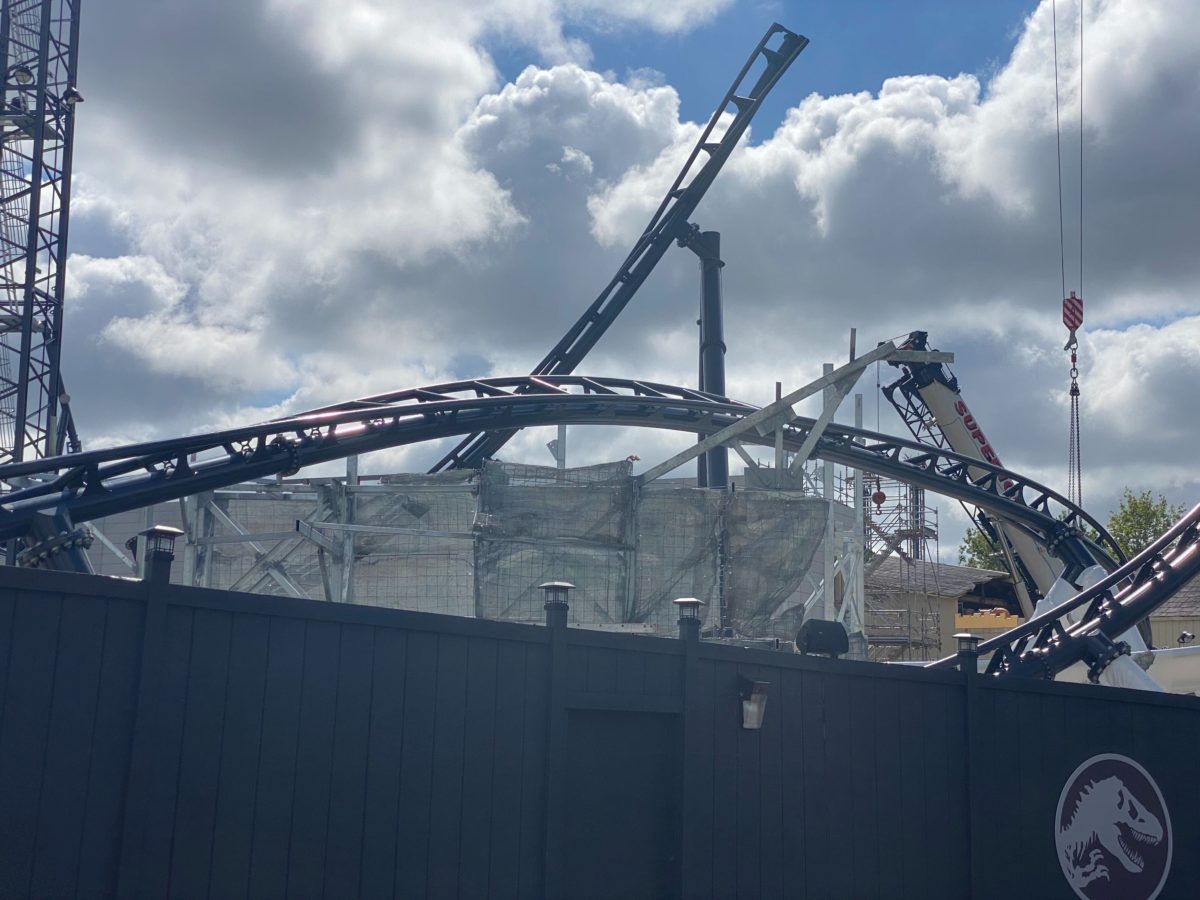 We can start to make out the outline of the dino's back and neck, assuming that the other rising support beams will continue with the dinosaur's head later in construction.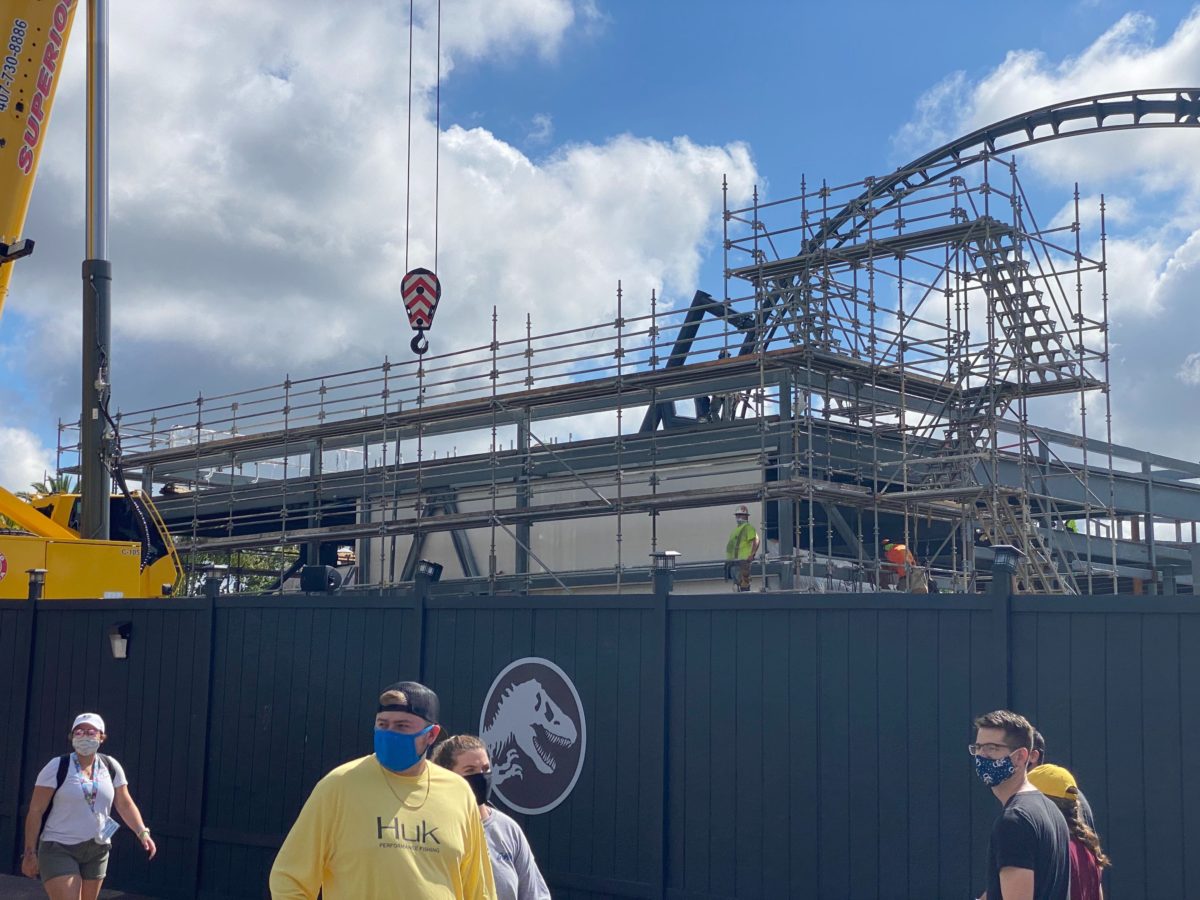 Work also continues on the show building, with scaffolding rising around part of the track as it curves by the building.
As we moved around closer to The Burger Digs, we could see more work occurring on this side of the show building as well.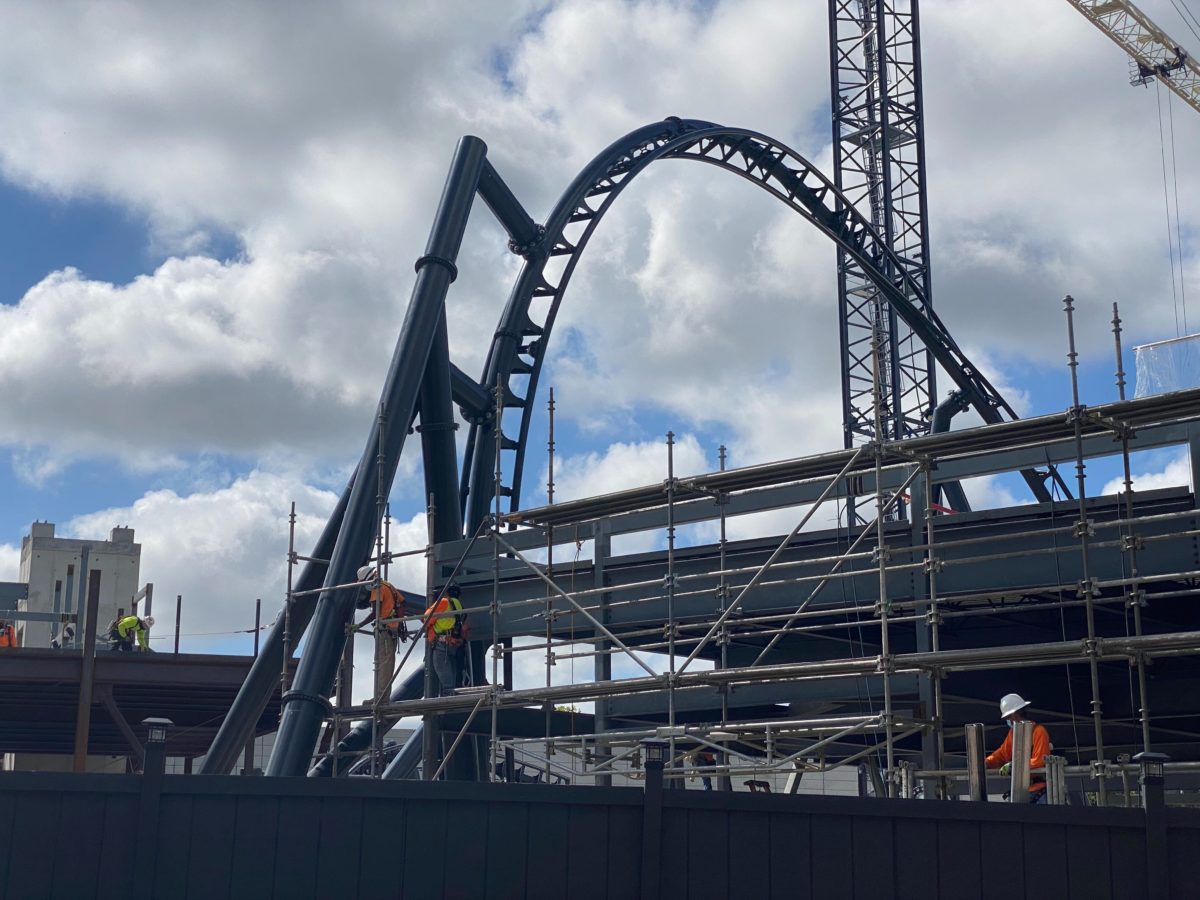 Work continues on the exterior of the building, closest to guests along the walkway.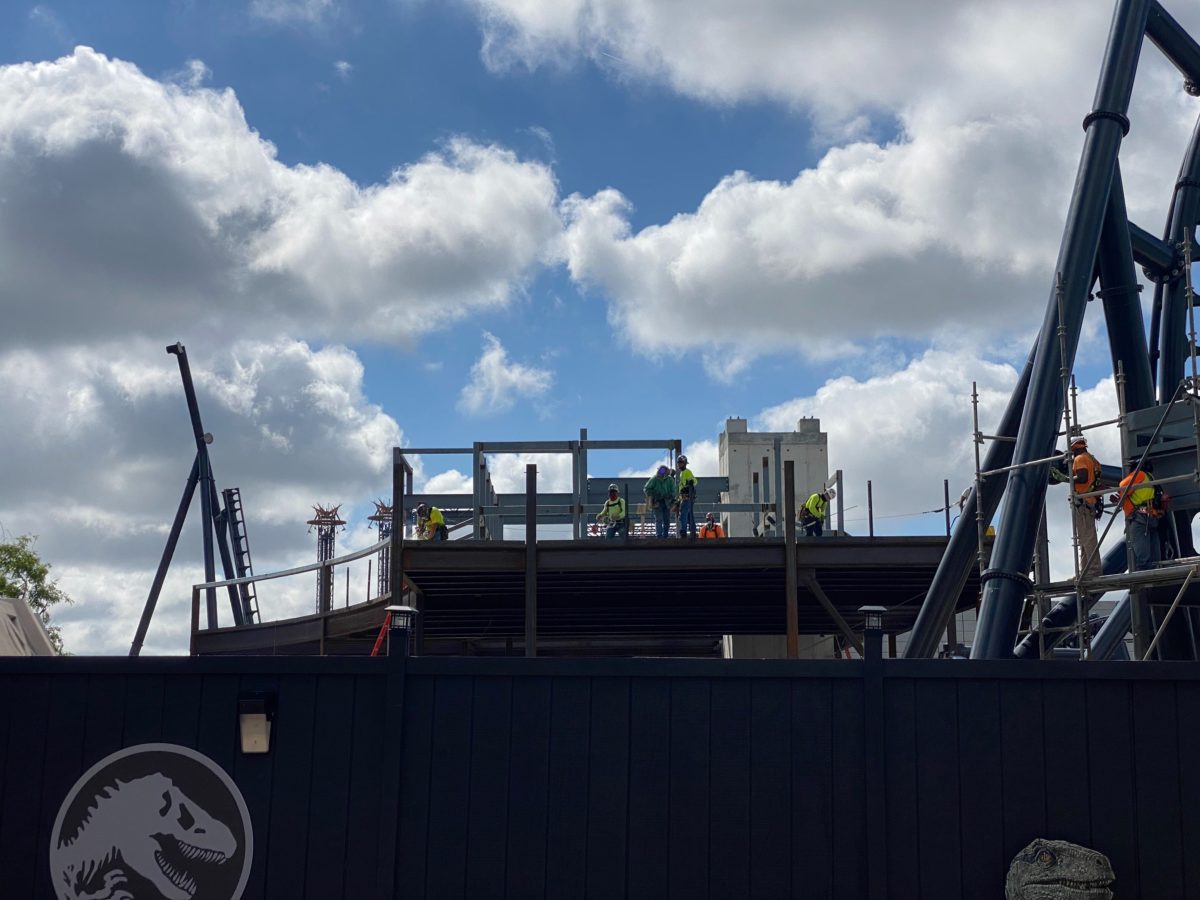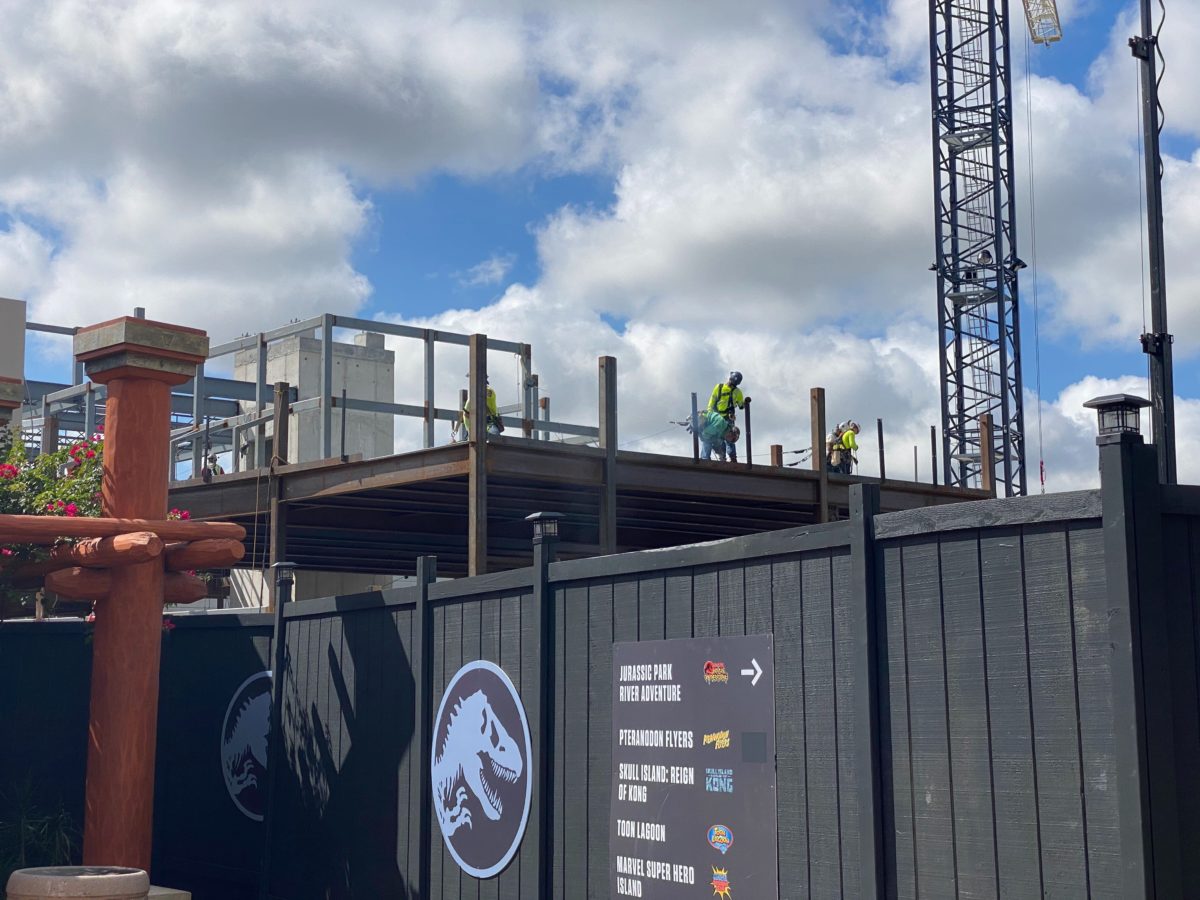 Diagonally to that show building, we saw construction continuing on another building (likely load and unload) as workers milled about on the roof from the entrance to The Burger Digs.
Are you eager to see what each day brings to this roller coaster? Stay tuned to WDWNT for more updates as the attraction construction continues.
Want even more Universal Studios news? Check out our newest website, Universal Parks News Today, for all the latest updates on Universal Parks across the globe! And follow us on social via our YouTube channel, plus Twitter, Instagram, and Facebook.