If you're looking for a personalized souvenir from your visit to Universal Orlando, we would suggest taking a look at the U-Design kiosks scattered throughout Universal Studios and Islands of Adventure. These stations allow guests to choose from many different Universal themed phone case designs, magnets, and even Apple watch bands.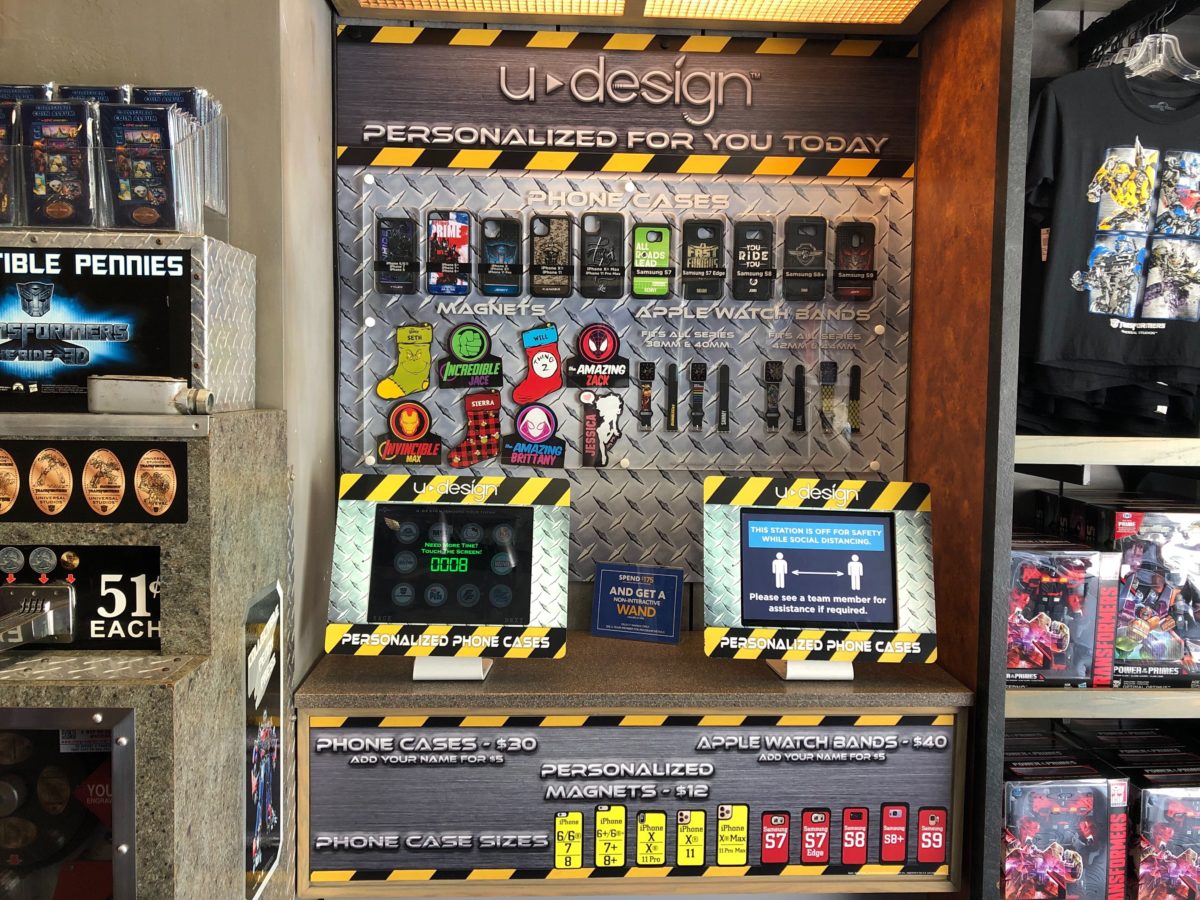 Phone cases are $30 and Apple watch bands are $40. They can both be personalized with a name for an additional $5. The magnets are $12, which already includes the personalization.
Apple Watch Bands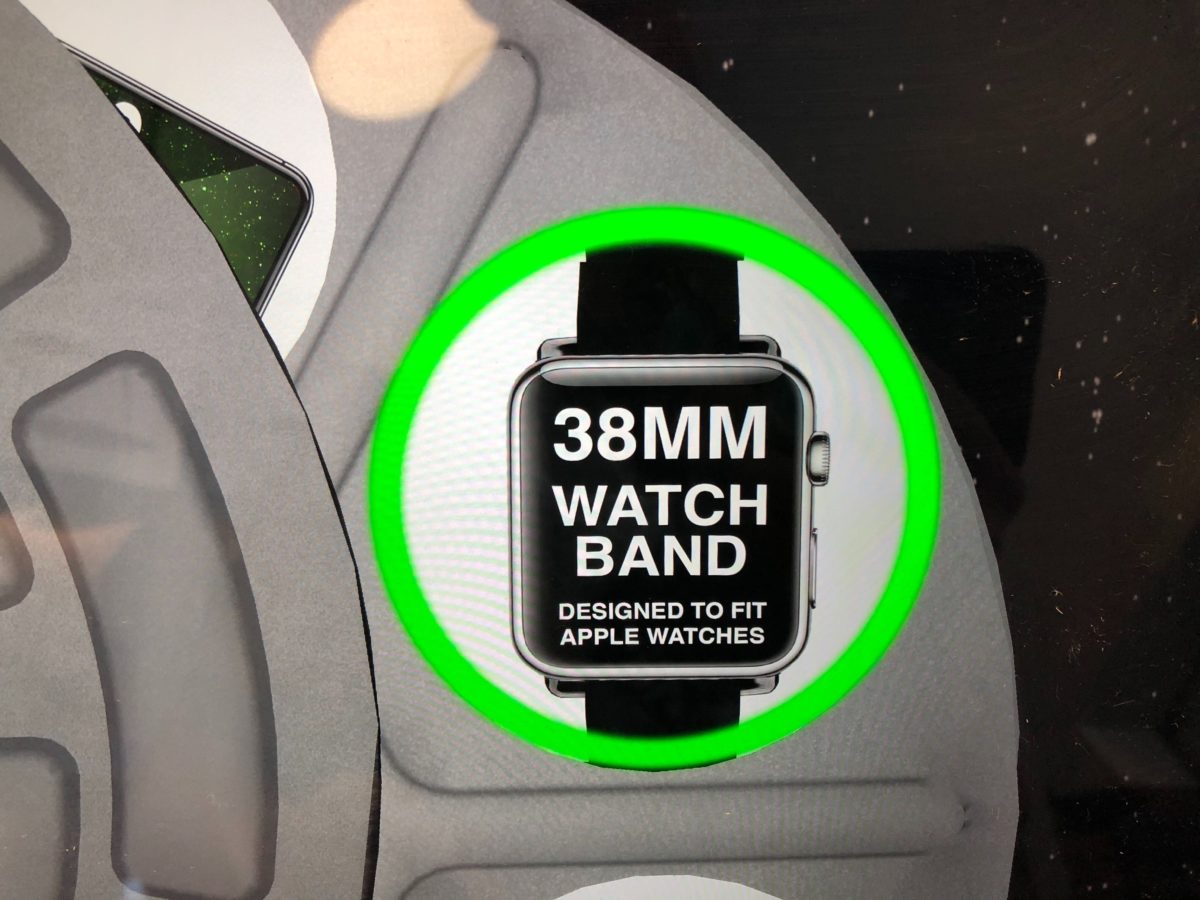 Apple watch bands comes in 38MM and 42MM sizes.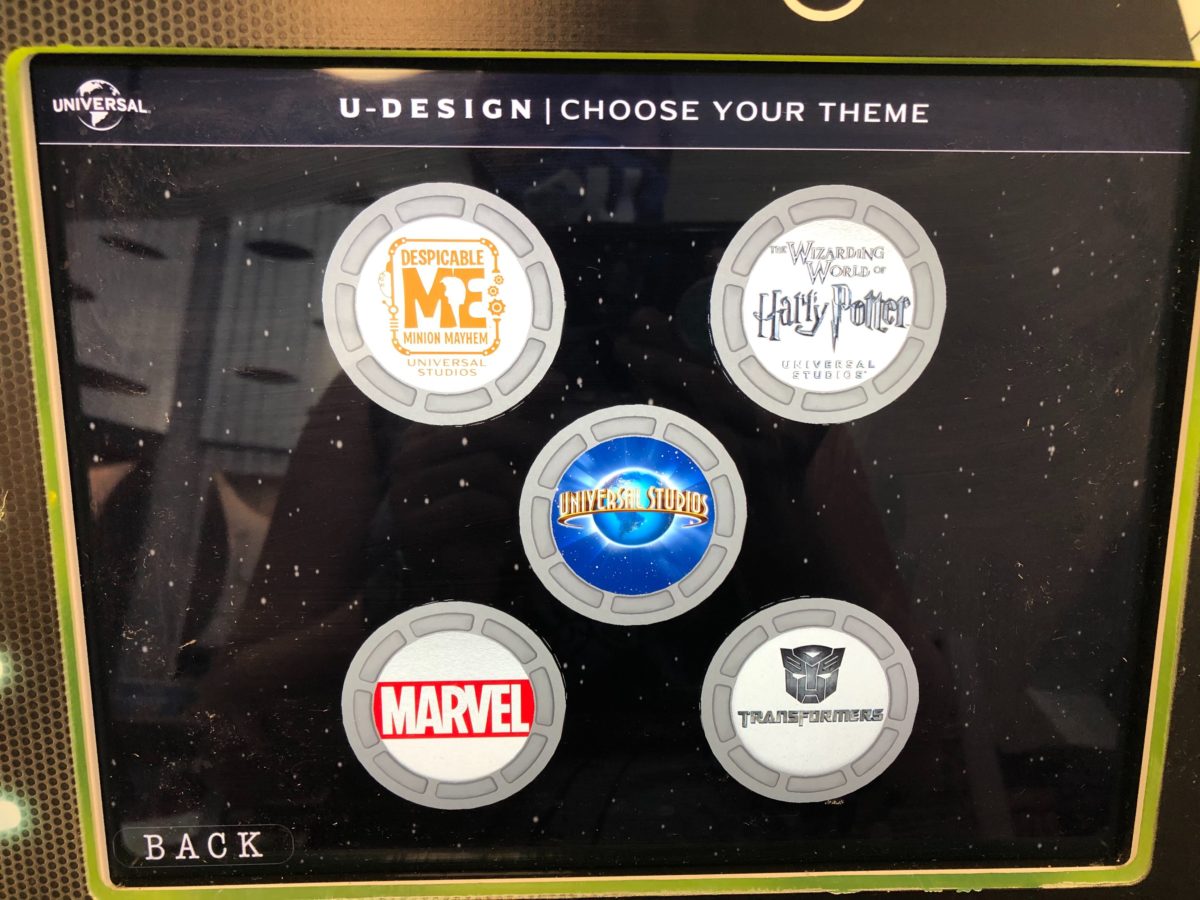 There are 5 different themes to choose from for the Apple watch bands. Despicable Me Minion Mayhem, The Wizarding World of Harry Potter, Universal Studios, Marvel, and Transformers.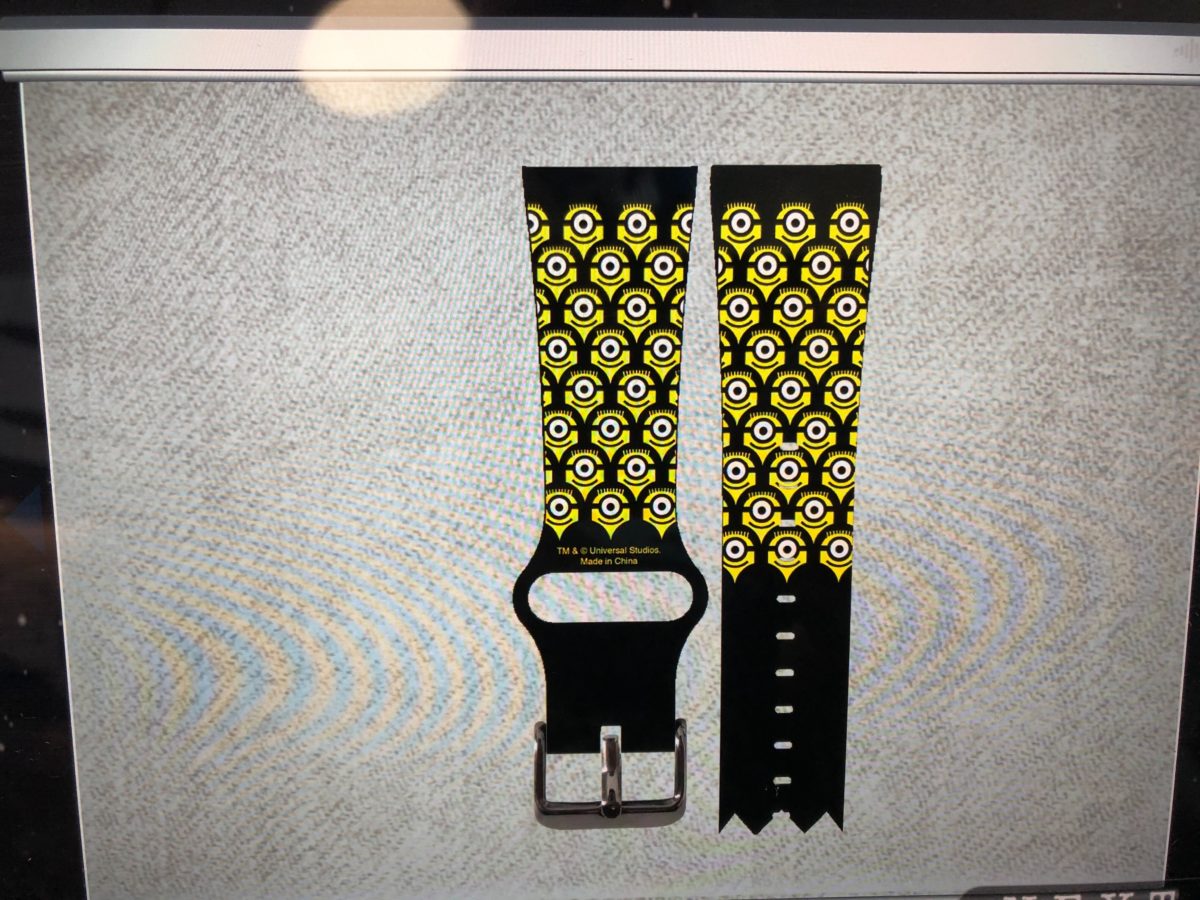 There's only one choice under the Despicable Me category. This band is covered in smiling little minions.
You can add personalization to any of the watch bands.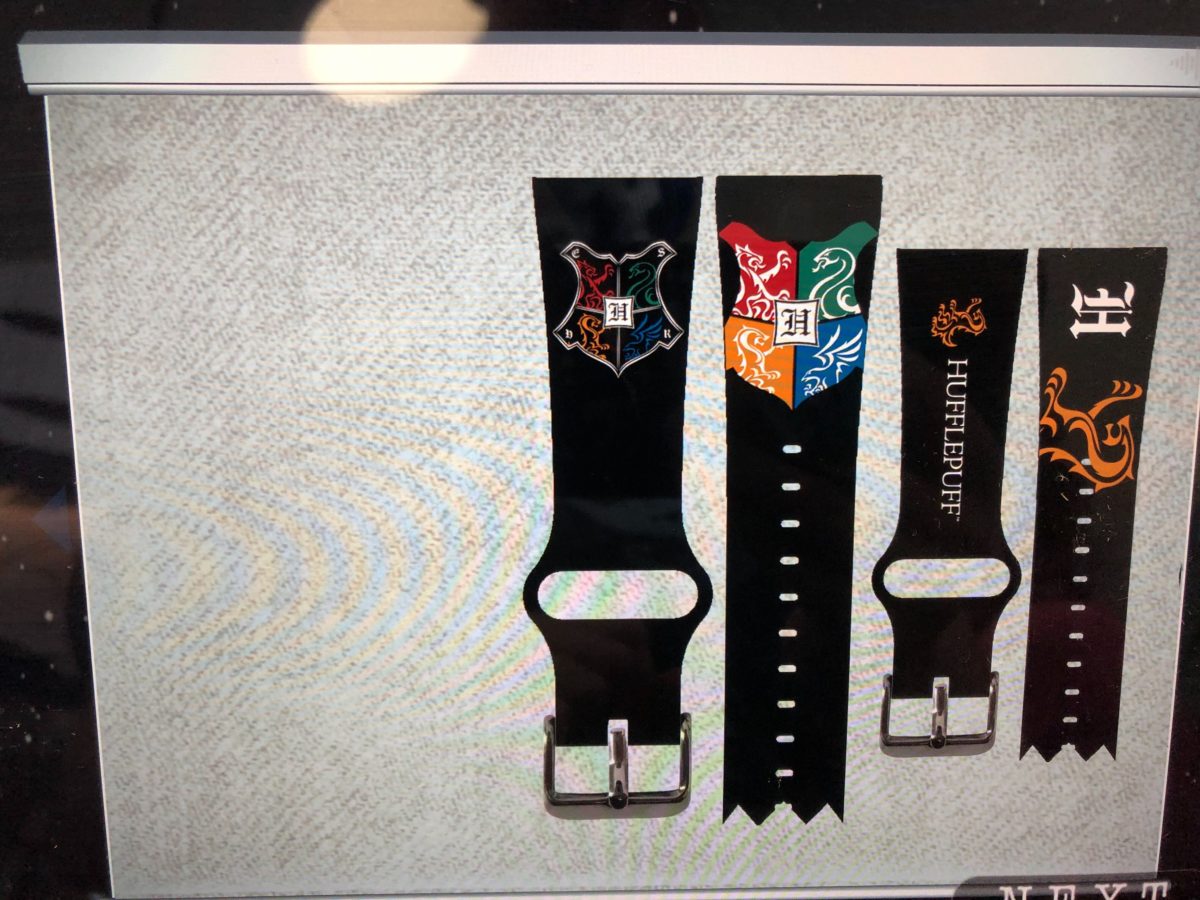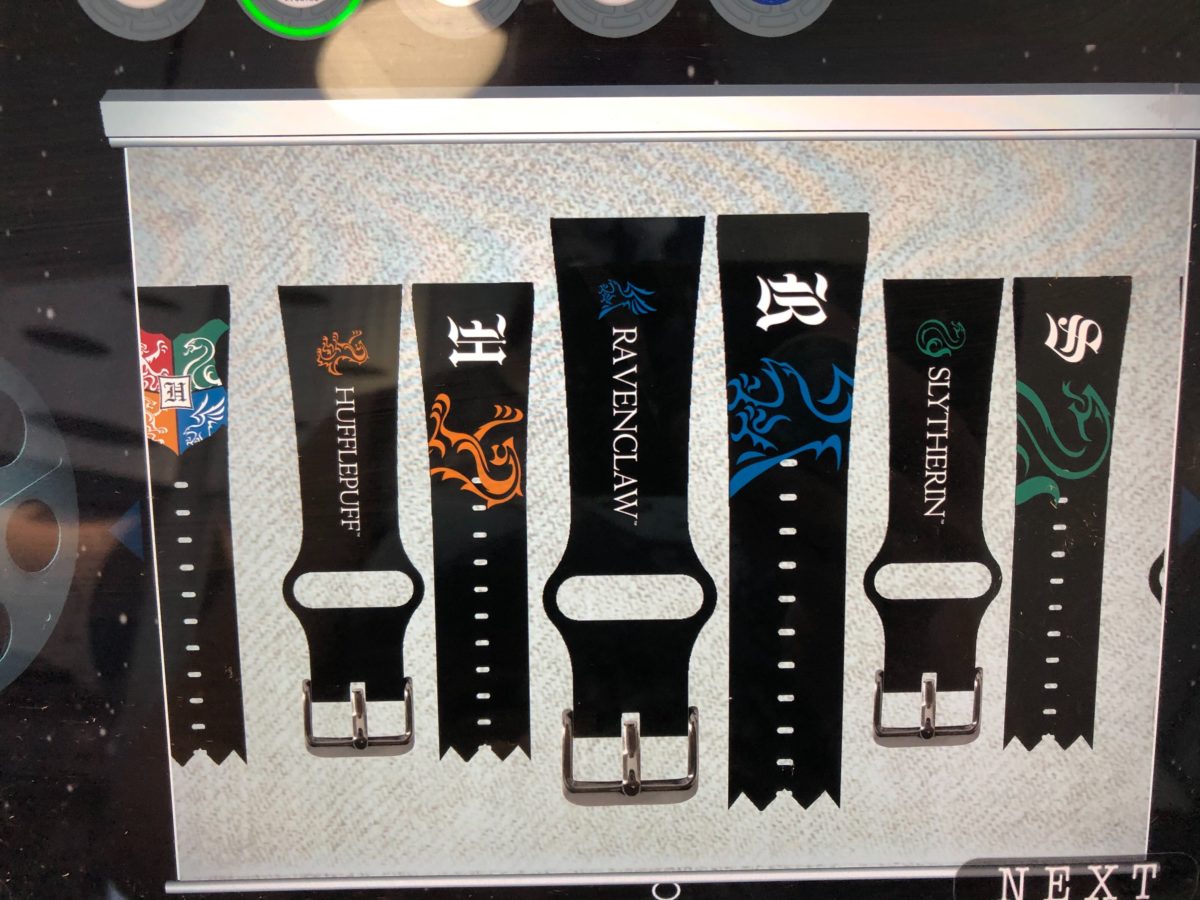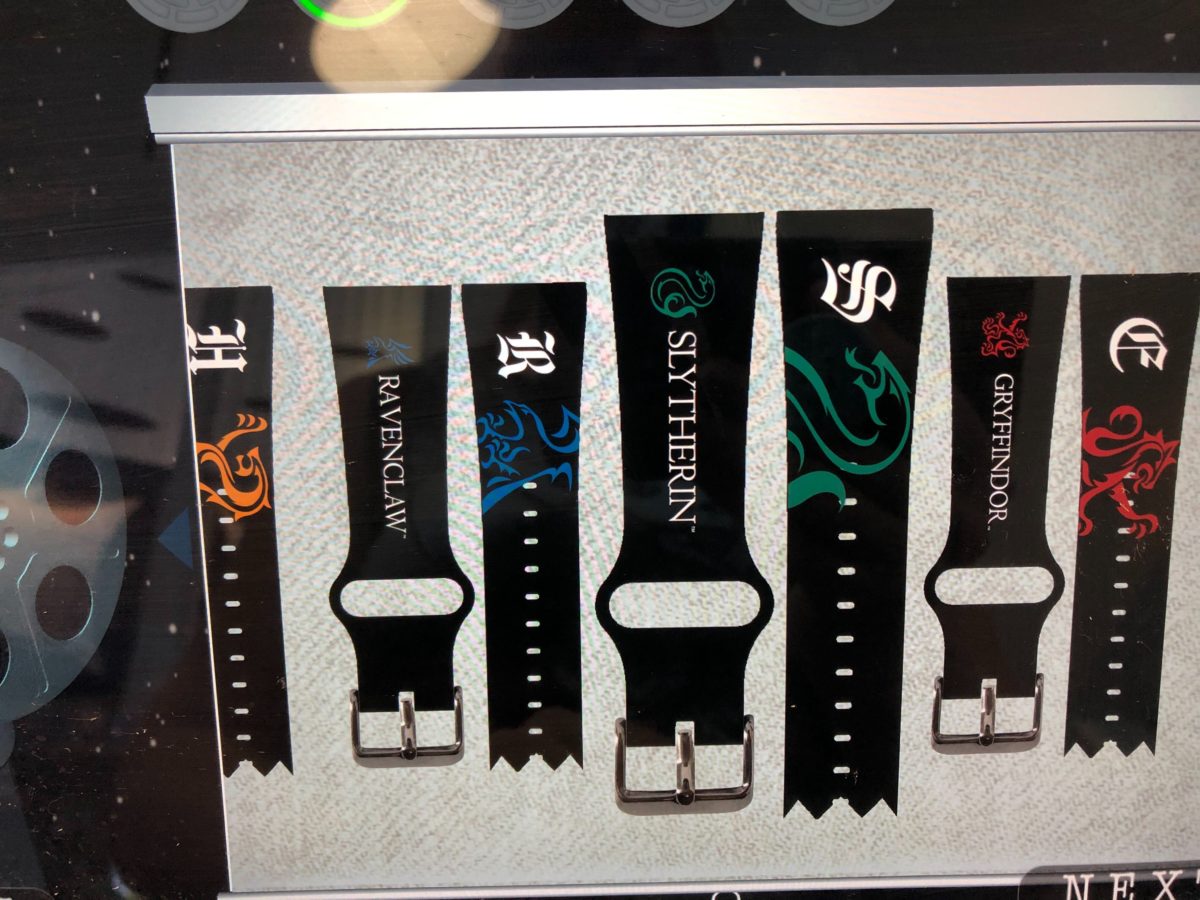 The Wizarding World of Harry Potter category gives you the opportunity to represent Hogwarts School of Witchcraft and Wizardry with one of five different styles. Choose from the Hogwarts crest or choose your house.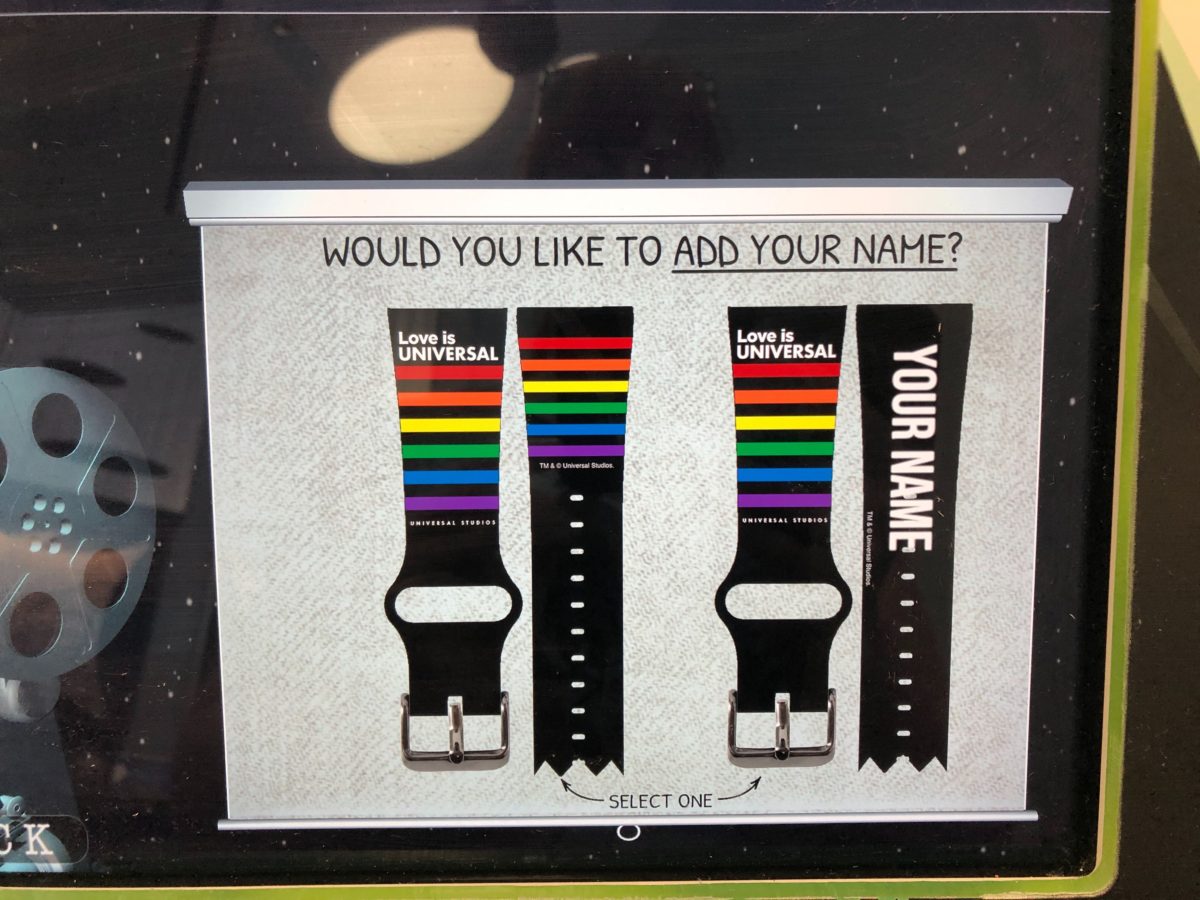 The Universal Studios category has a Love is Universal band, which would match the rest of the Love is Universal merchandise collection (and face mask!)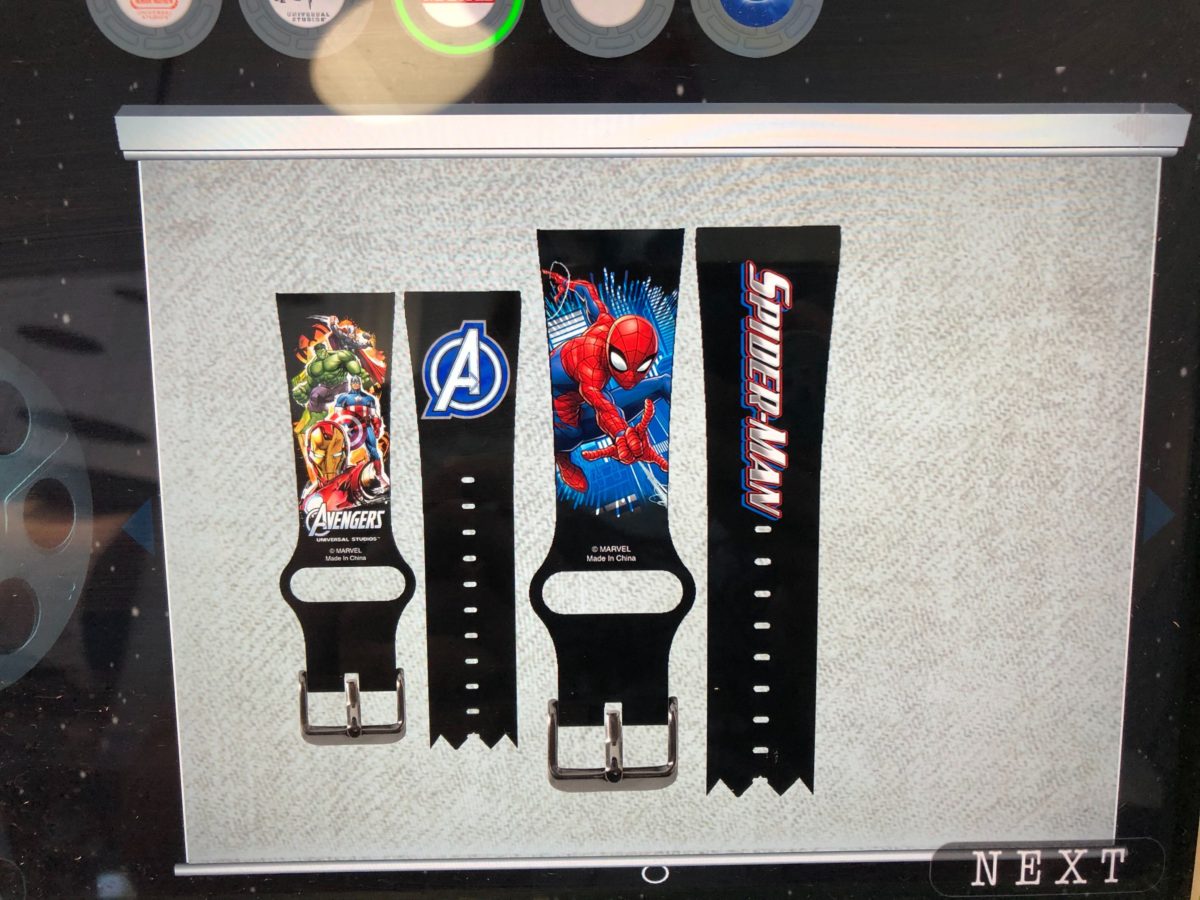 Marvel fans can choose from an Avengers band or a Spider-Man band.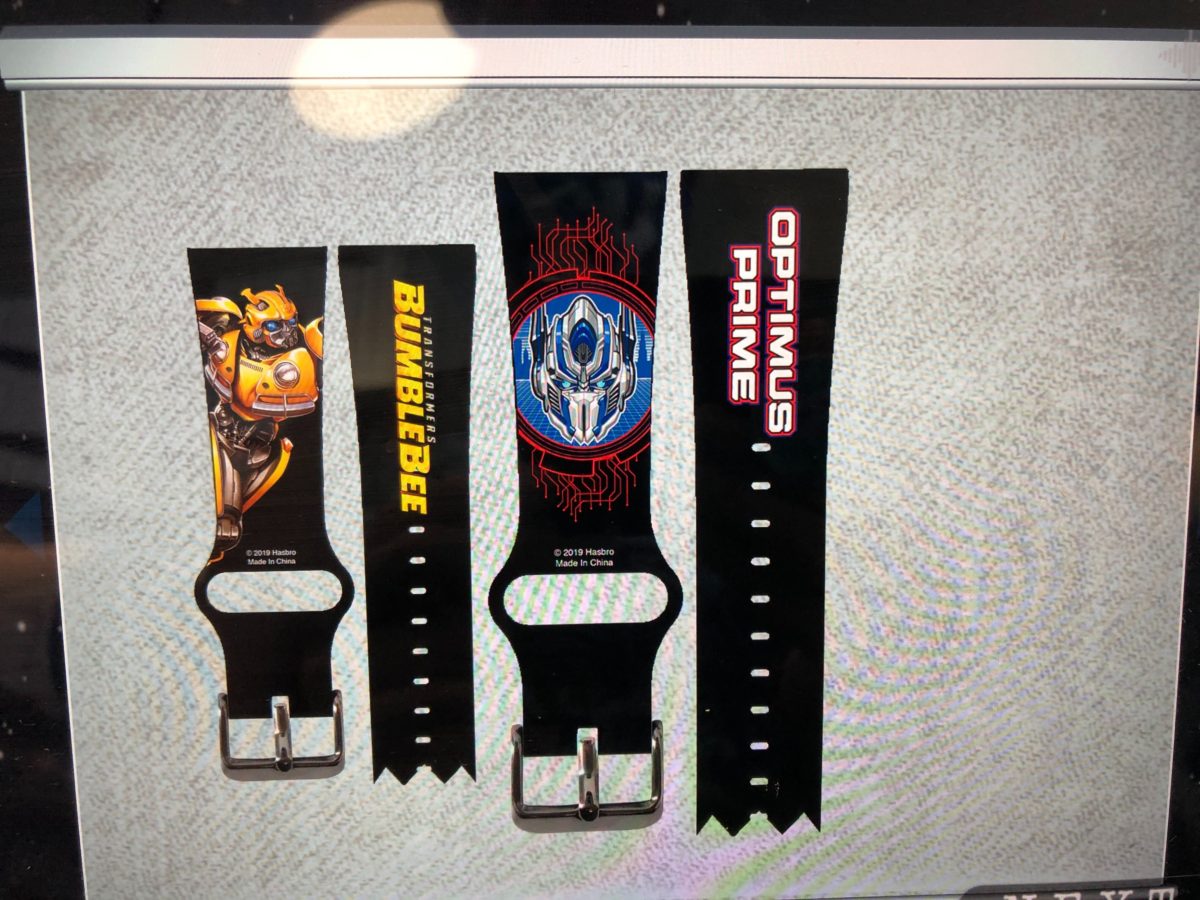 Under the Transformers category, you'll find Optimus Prime and Bumblebee.
Magnets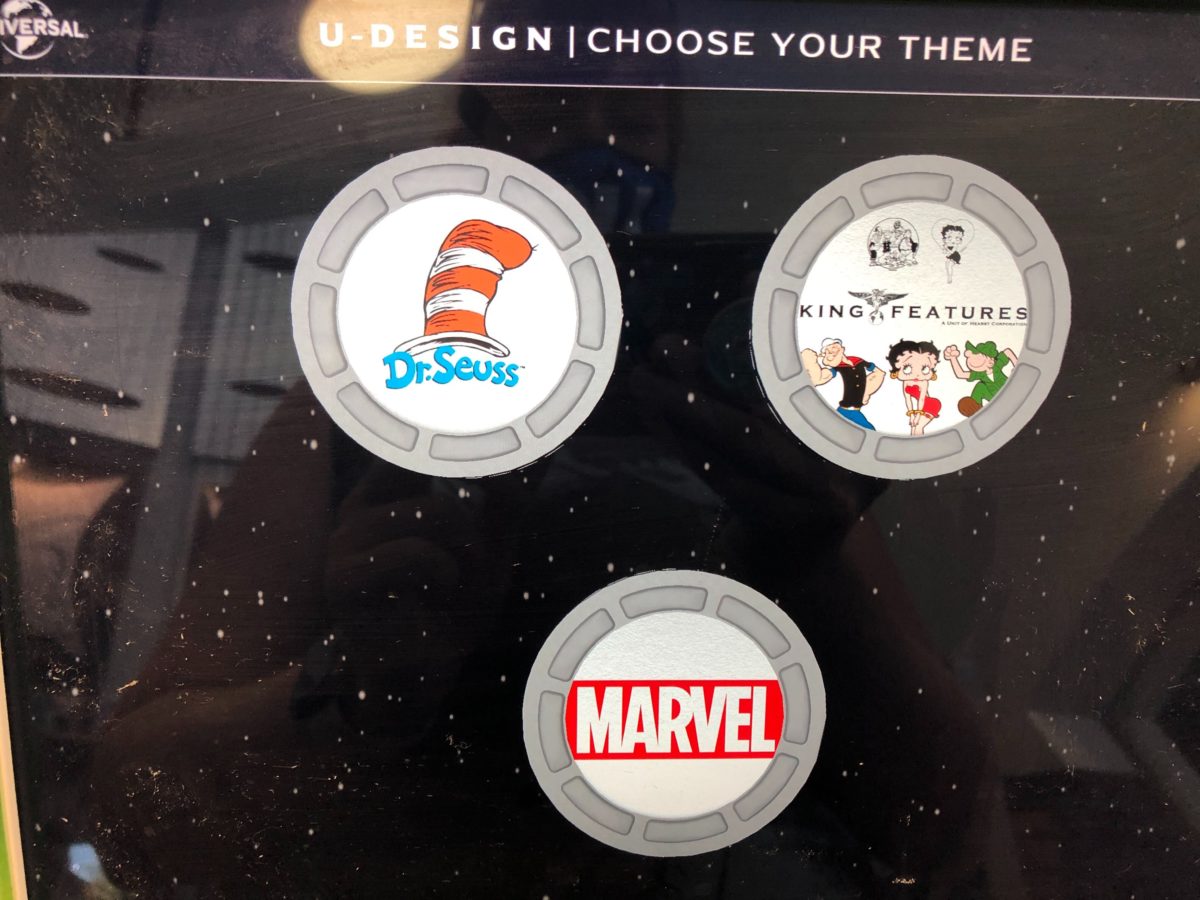 Magnets are available in three themes: Dr. Seuss, King Features, and Marvel.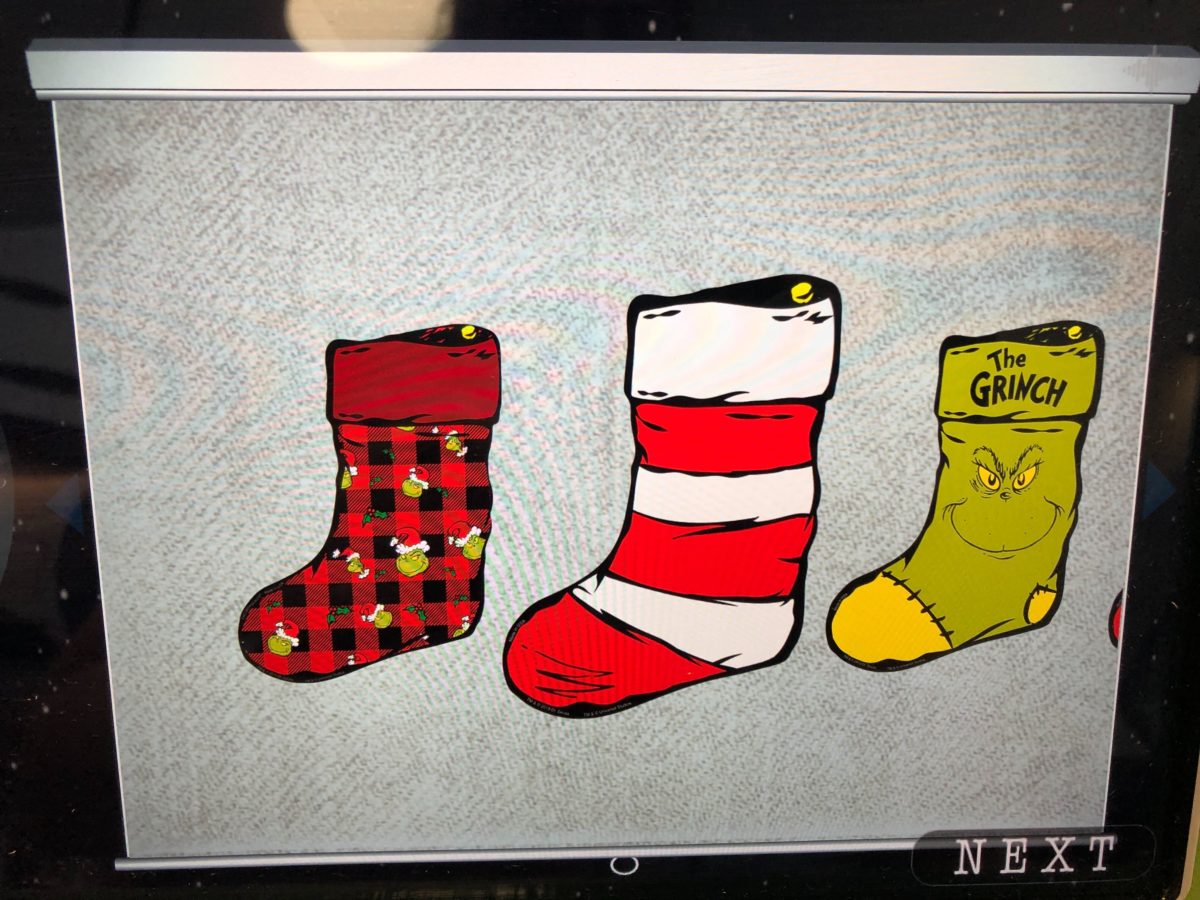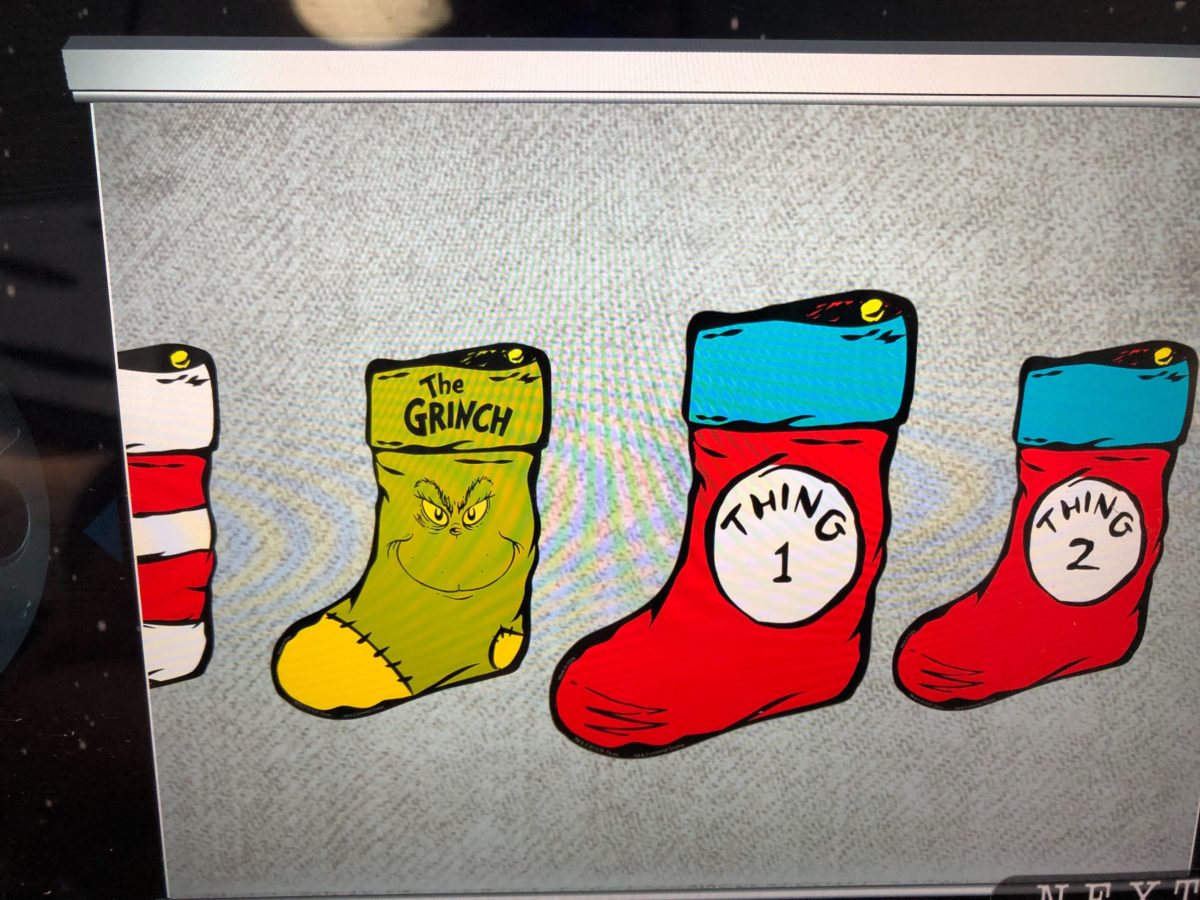 Christmas stocking designs fill the Dr. Seuss category.
Betty Boop is the only magnet available for the King Features category.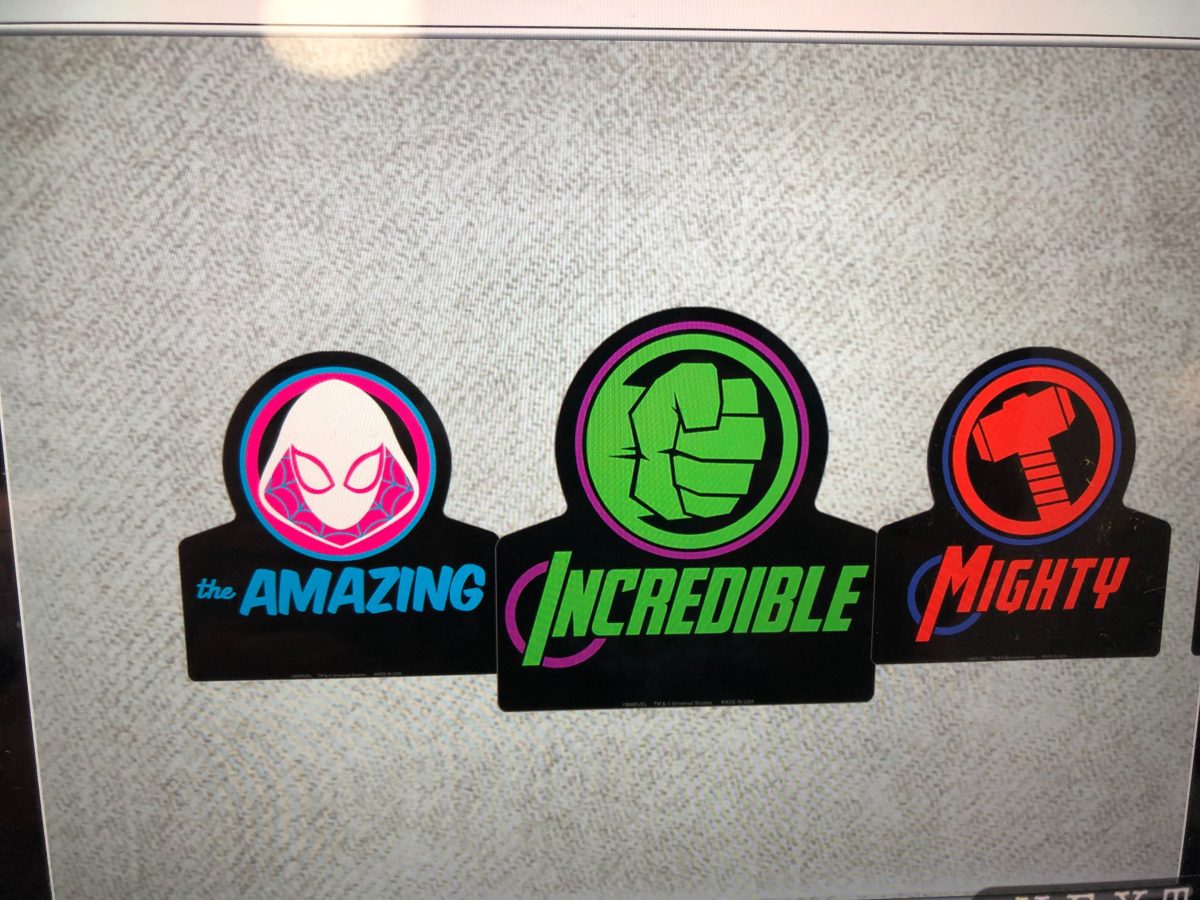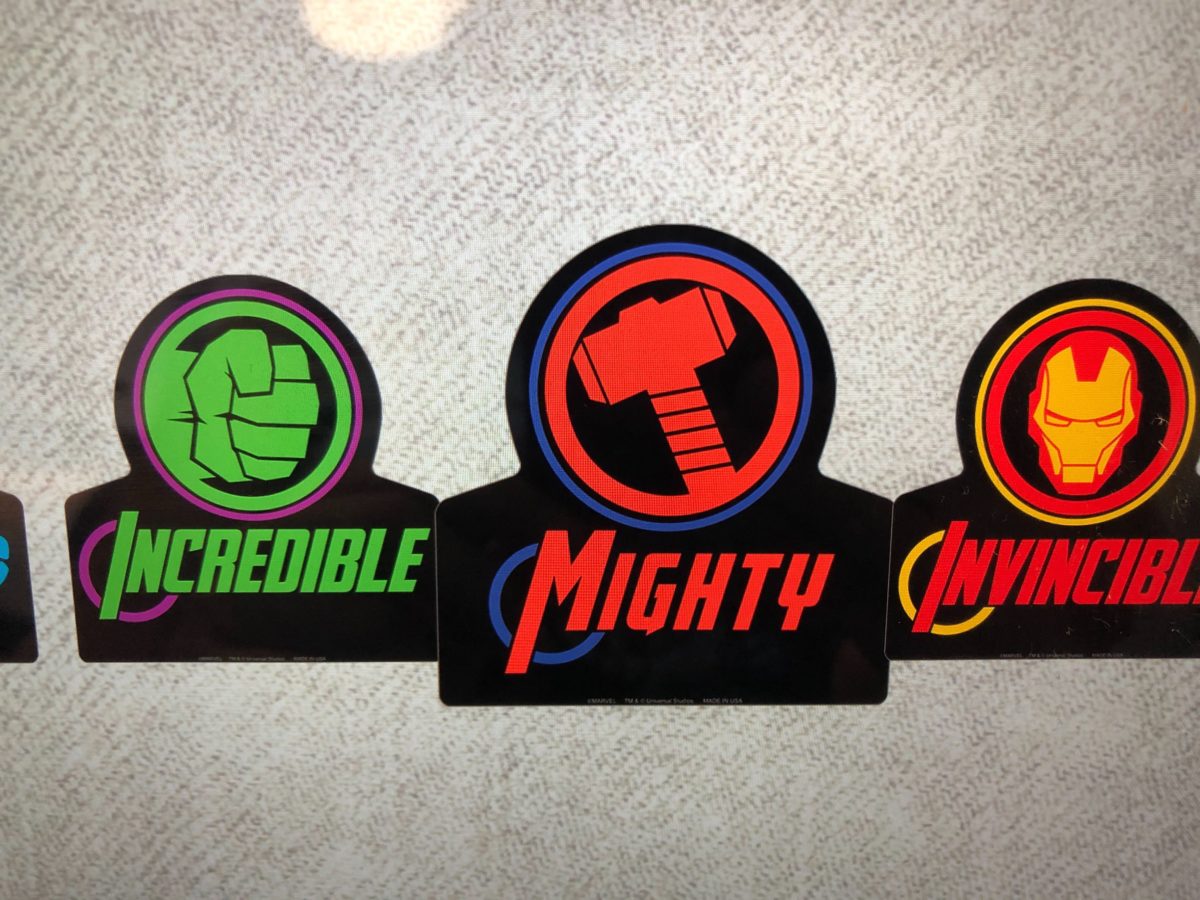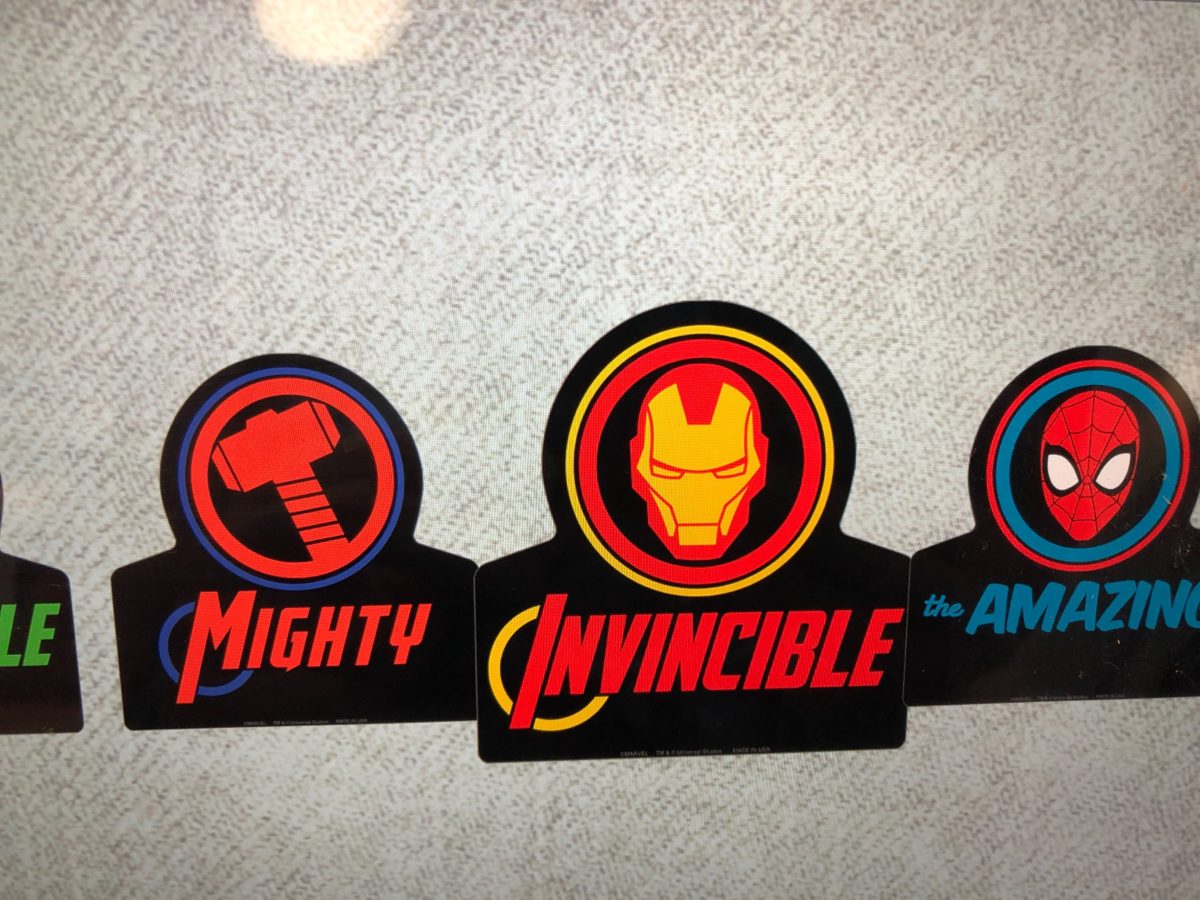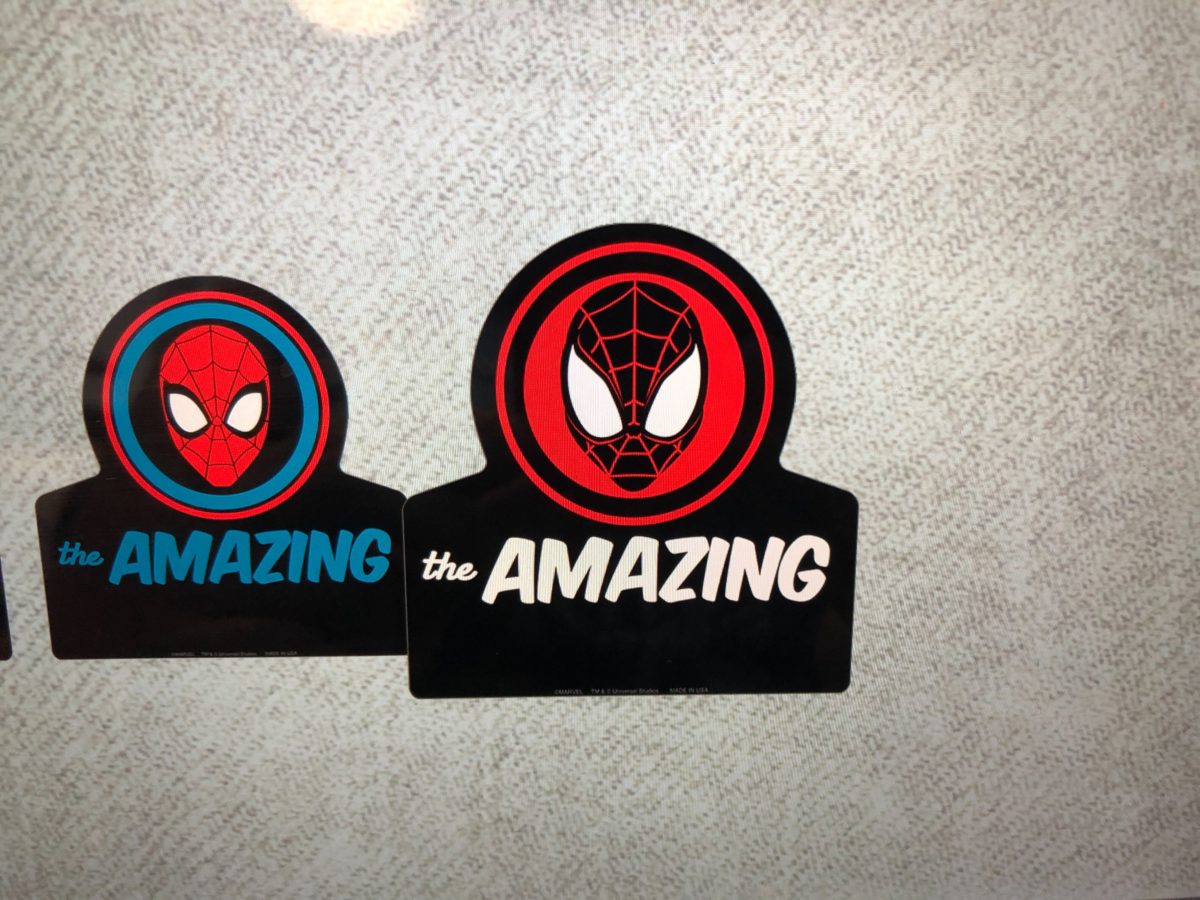 The Marvel section has the most magnet selection and features some classic heroes like Iron Man, Hulk, and Thor as well as newer characters from Spider-Man: Into the Spider-Verse.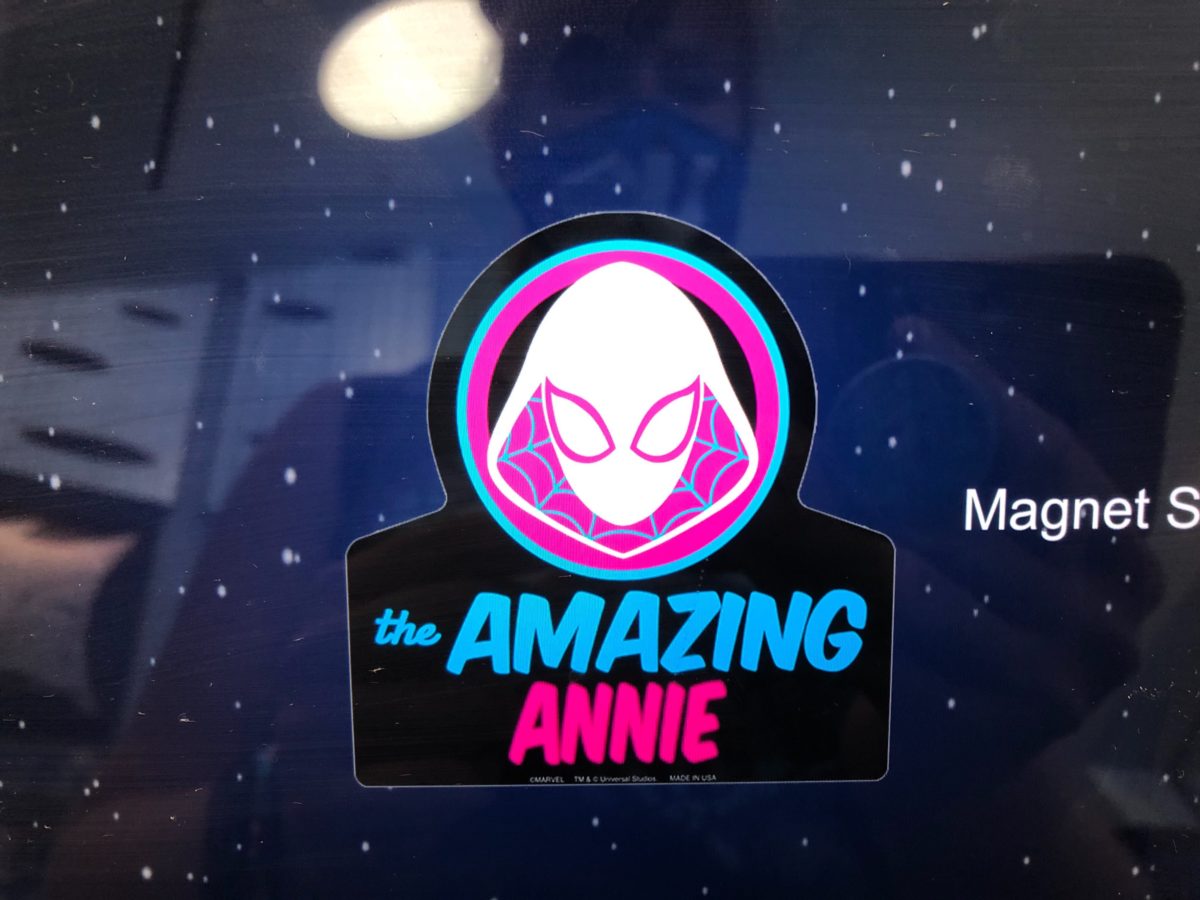 Once you've added your name, you'll be asked to confirm your order.
Phone Cases
There are many different phone sizes to choose from. This is a really nice feature, since so many people have different phones.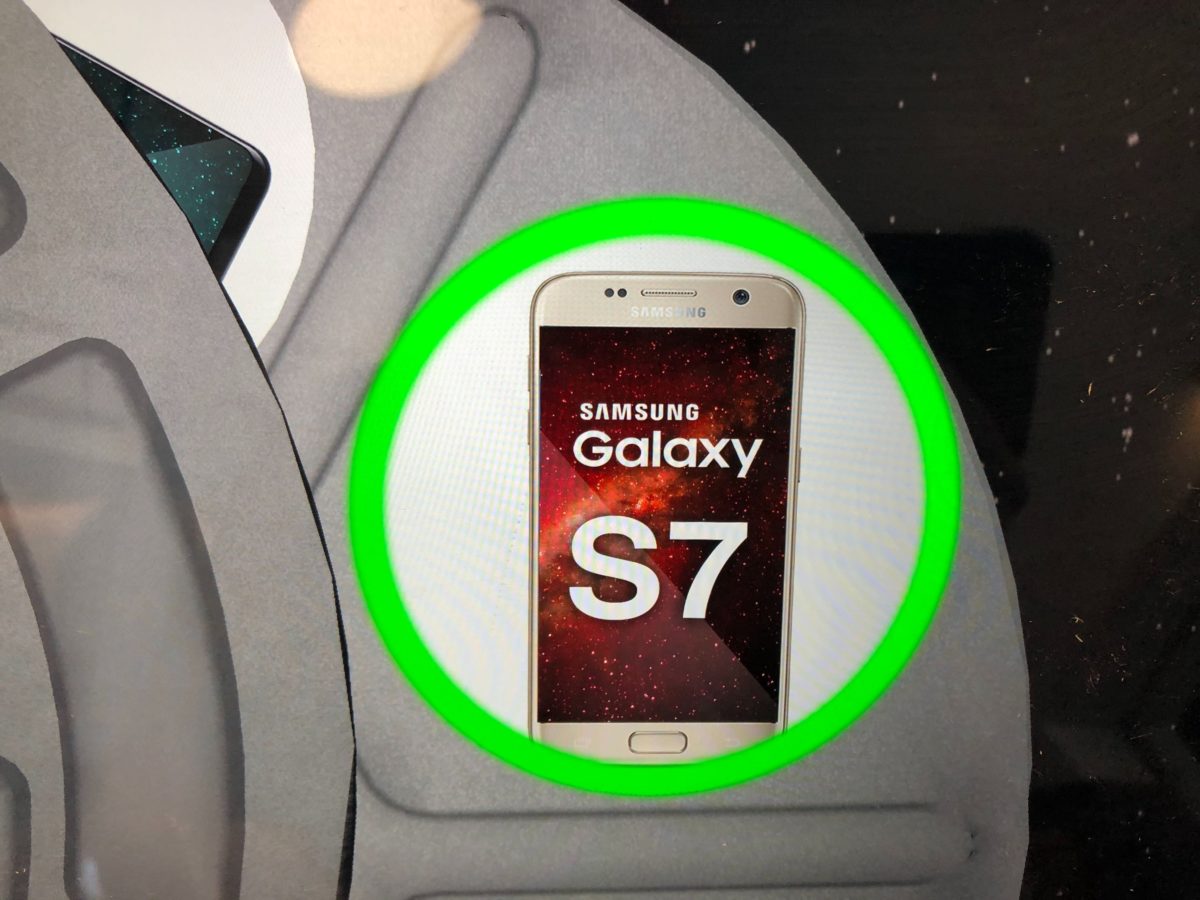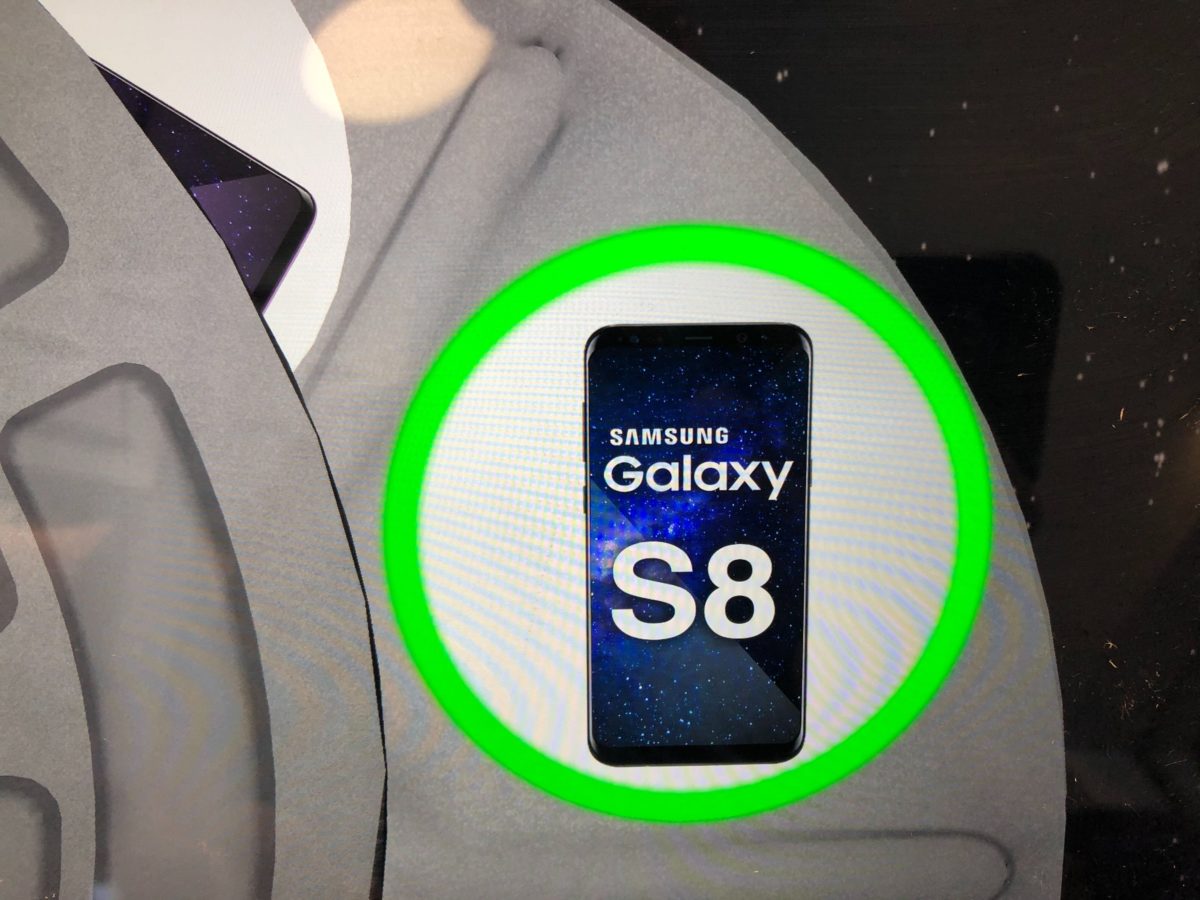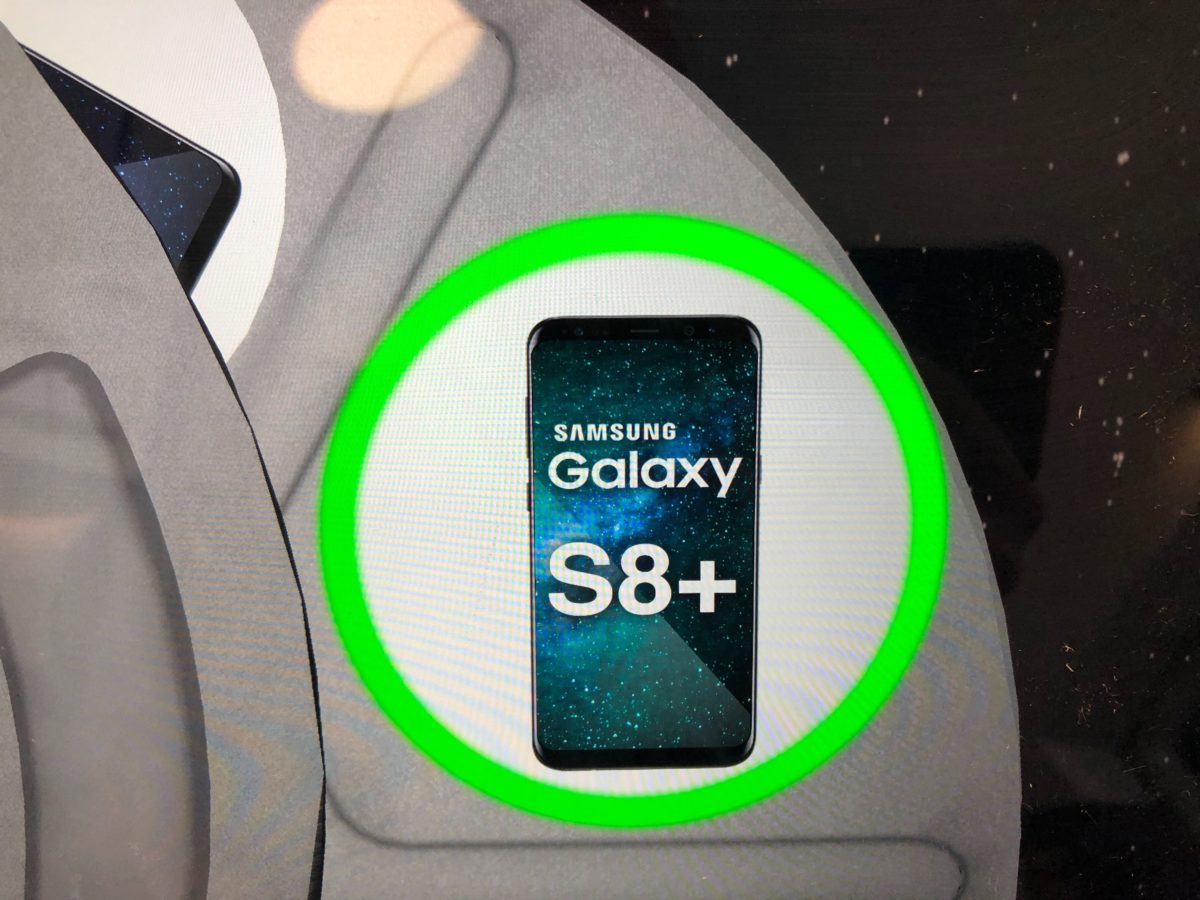 There are cases for a variety of Samsung Galaxy phones.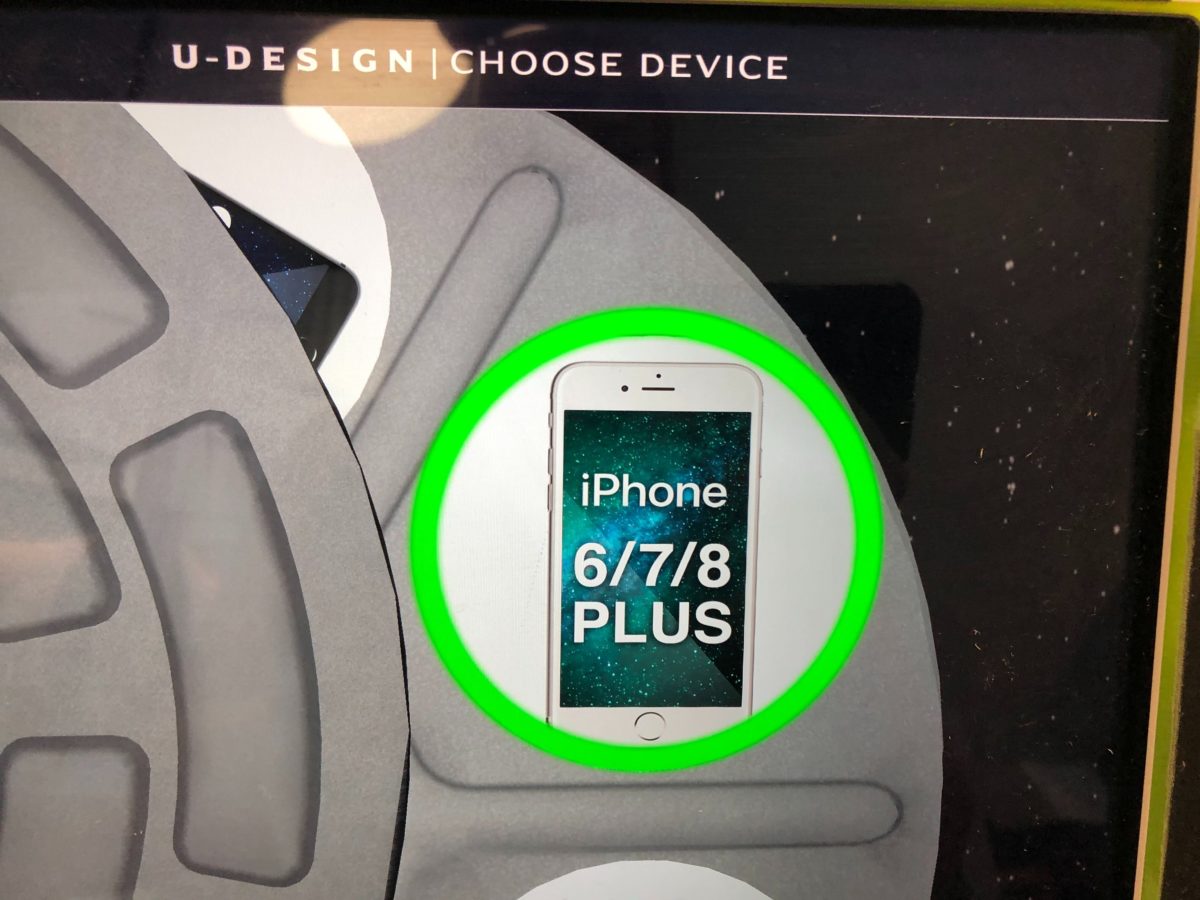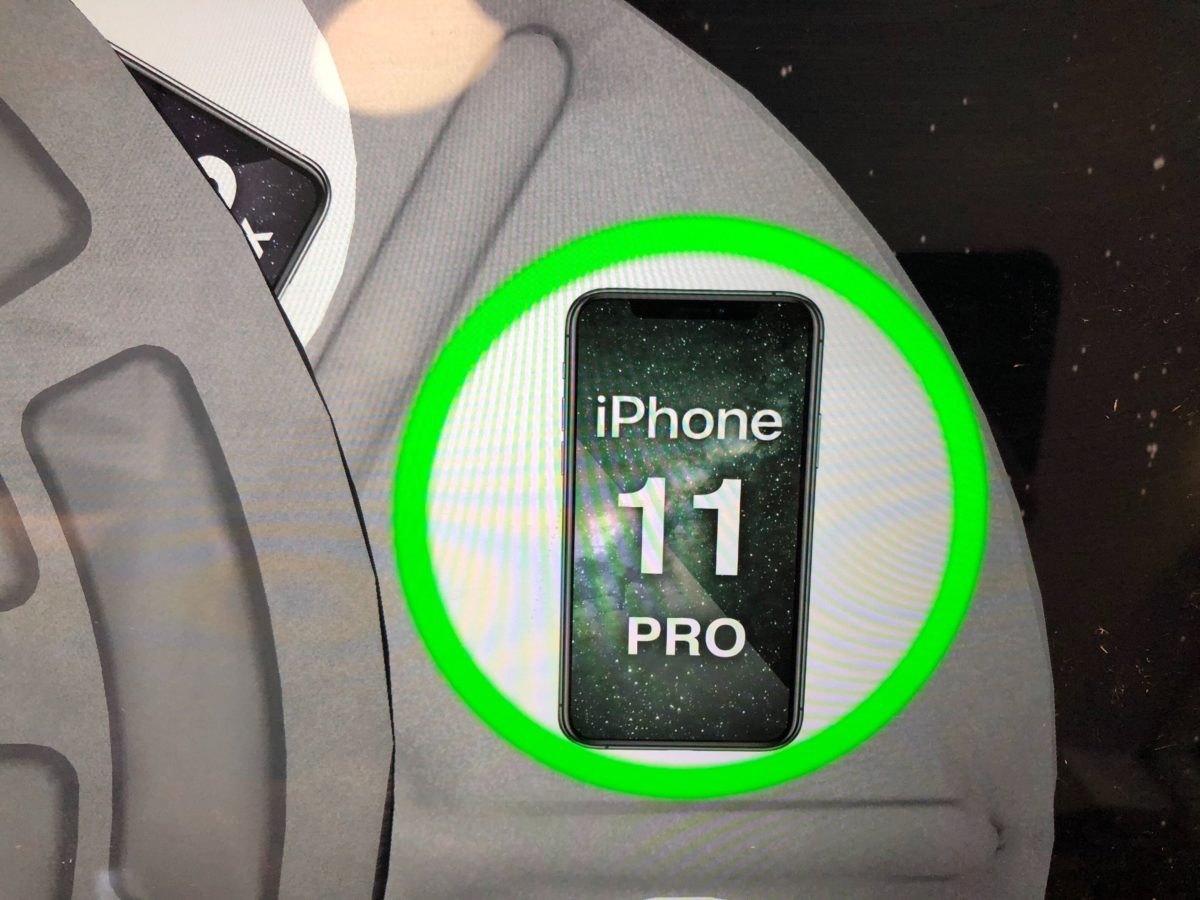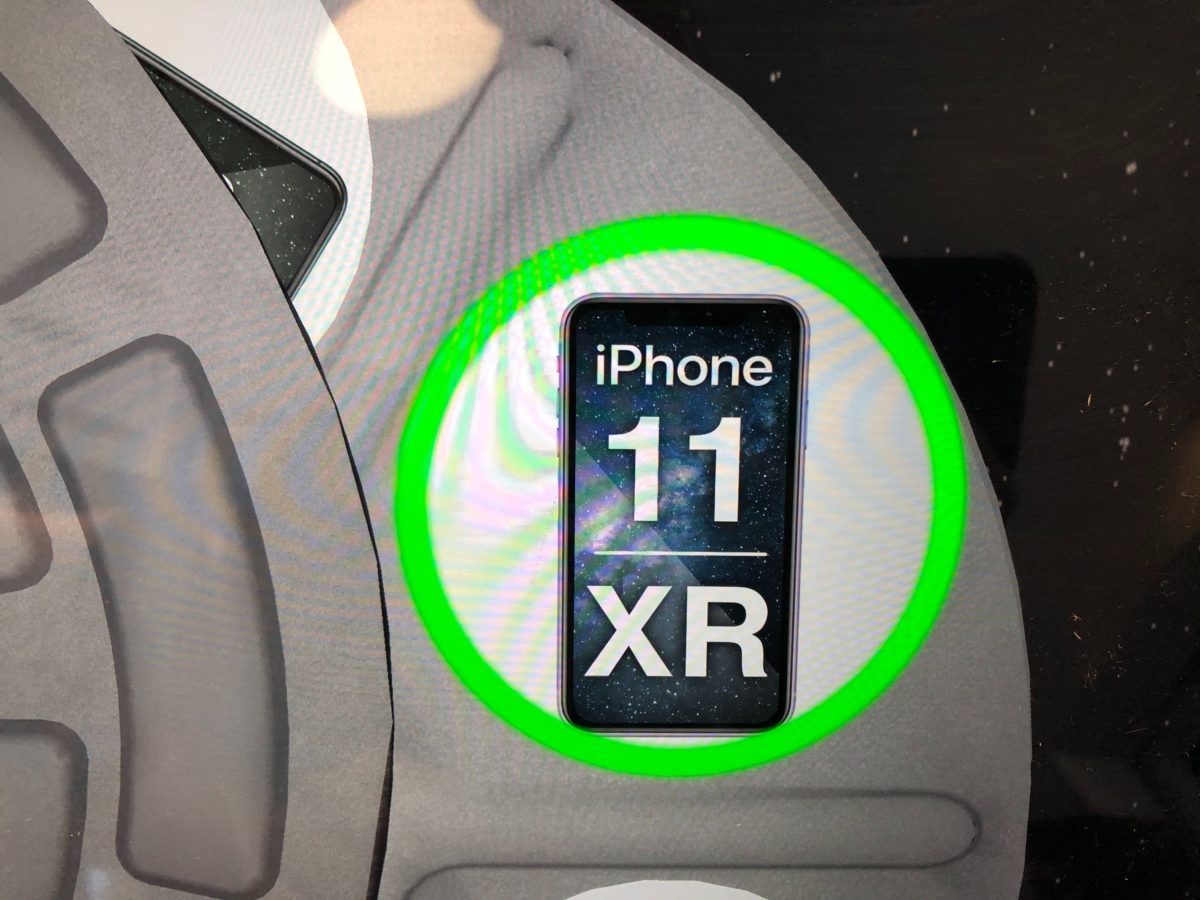 There are also a nice selection of iPhone cases available.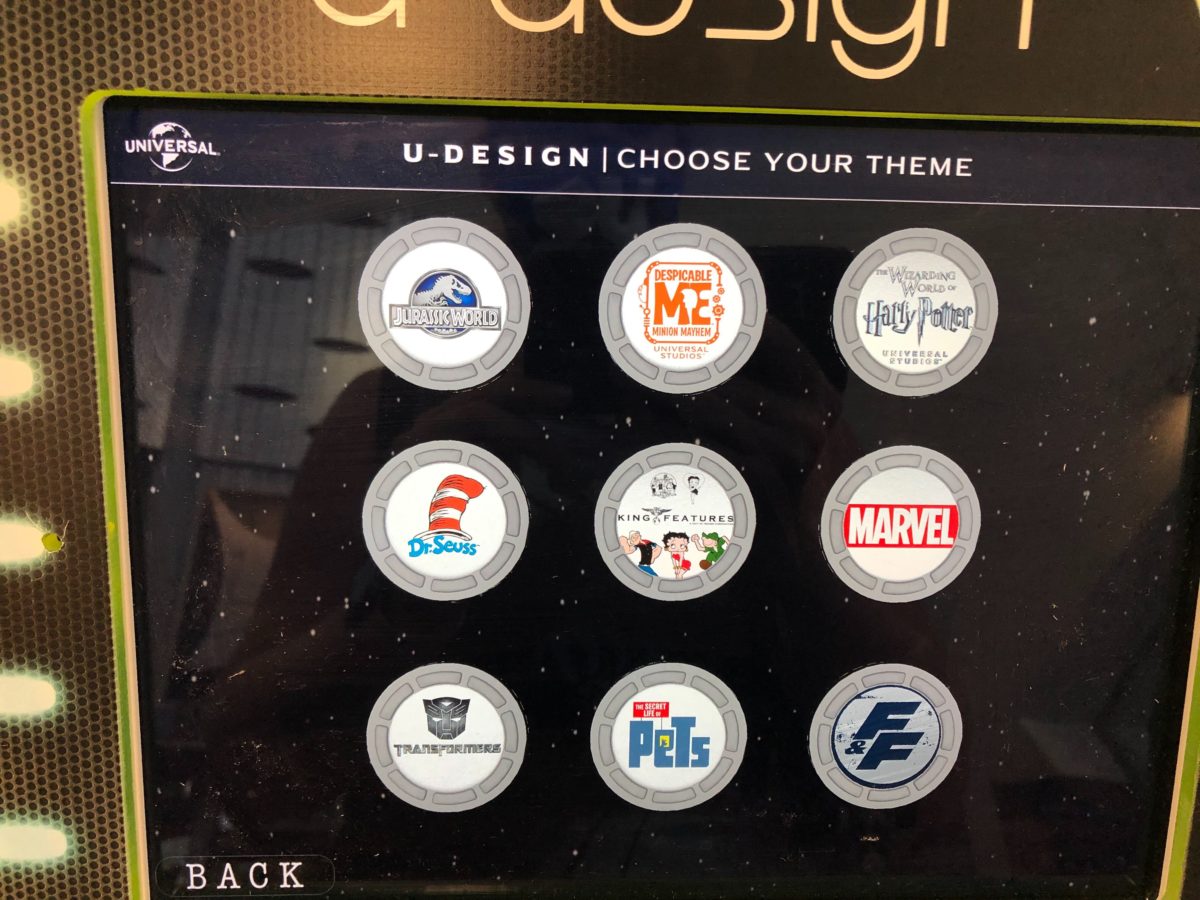 Once you've selected your phone size, you can browse the themes from the parks. There are so many different styles to choose from and can also be personalized with a name.
The U-Design kiosks can be found at multiple locations around the park, including Expedition Photography, the Mulberry Street Store, MIB Gear Shop, and more. Let's hope that they add even more designs in the future. Will you be personalizing anything from the U-Design kiosks at Universal?