Universal Studios Japan has exited its soft-open phase, and the governor of Osaka Prefecture visited to mark the occasion!
Governor Hirofumi Yoshimura visited Universal Studios Japan on its last day of soft opening, June 18th, to talk about the safety measures in place and to commend the park for a successful and safe soft open. He particularly praised the Osaka Coronavirus Tracking System, used as a method of contact tracing across Osaka, including at the park. As we reported shortly before the park reopened, Guests are asked to register for the system at the park's entrance. Pamphlets are available at the entrance, as well as at restaurants.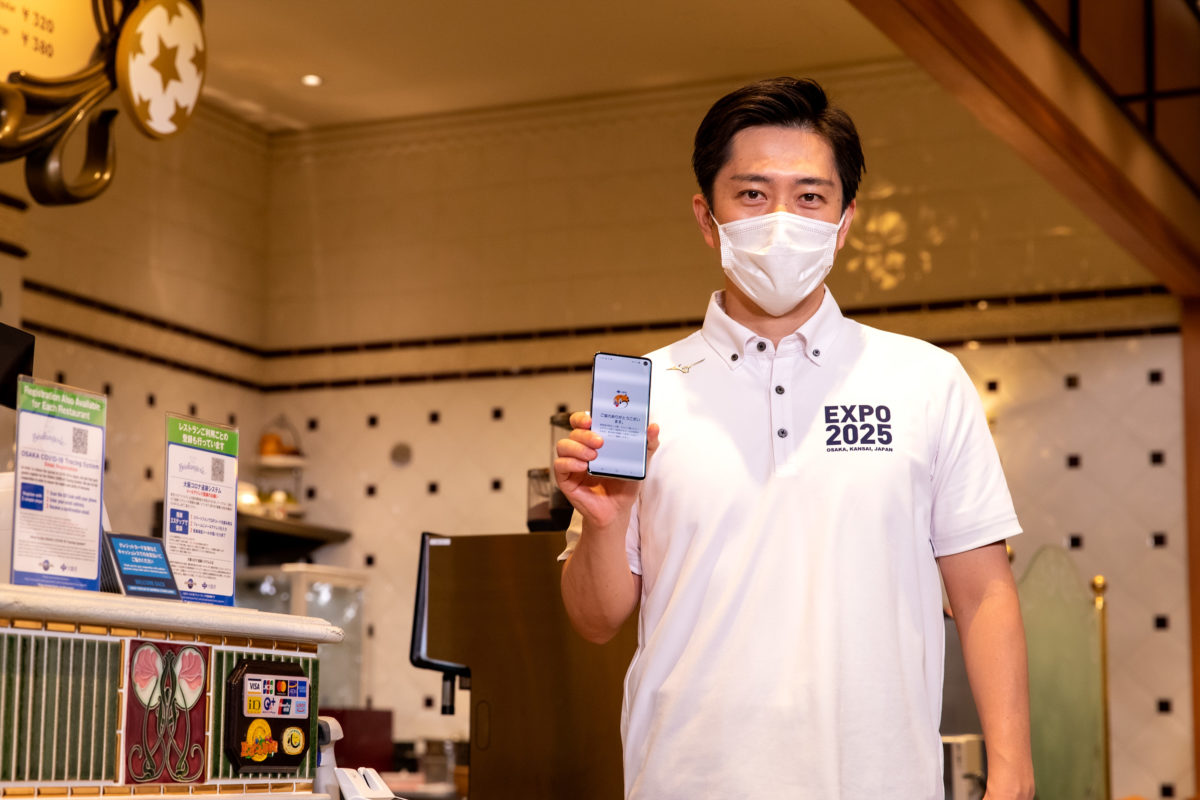 At the Beverly Hills Boulangerie in Hollywood, the Governor demonstrated the process for registering for the Osaka Coronavirus Tracking System.
At a Q&A session after, the Governor offered the following statement:
Many Osaka residents enjoy visiting Universal Studios Japan. We're grateful that Universal Studios Japan, the "hero of Osaka", has implemented the Osaka Coronavirus Tracking System. In order to return to some semblance of normality, it's important to adopt the idea of "look up and smile" as we move ahead. Universal Studios Japan is essential for energizing Osaka, and we're grateful for their many contributions to the region, including through the Osaka COVID-19 Help Fund. Osaka Prefecture and Osaka City both look forward to our continued relationship with Universal Studios Japan as they re-energize the city while taking steps to limit the spread of infections.
Universal Studios Japan exits its soft opening phase on June 19th, reopening to the general public living in the Kansai area of Japan.
Photos courtesy of Universal Studios Japan.