With the phased reopening of Disney Springs now underway, we are one step closer to knowing when Walt Disney World will be reopening. Walt Disney World and Sea World will be delivering reopening presentations to the Orange County Economic Recovery Task Force group tomorrow. These presentations must include planned reopening dates.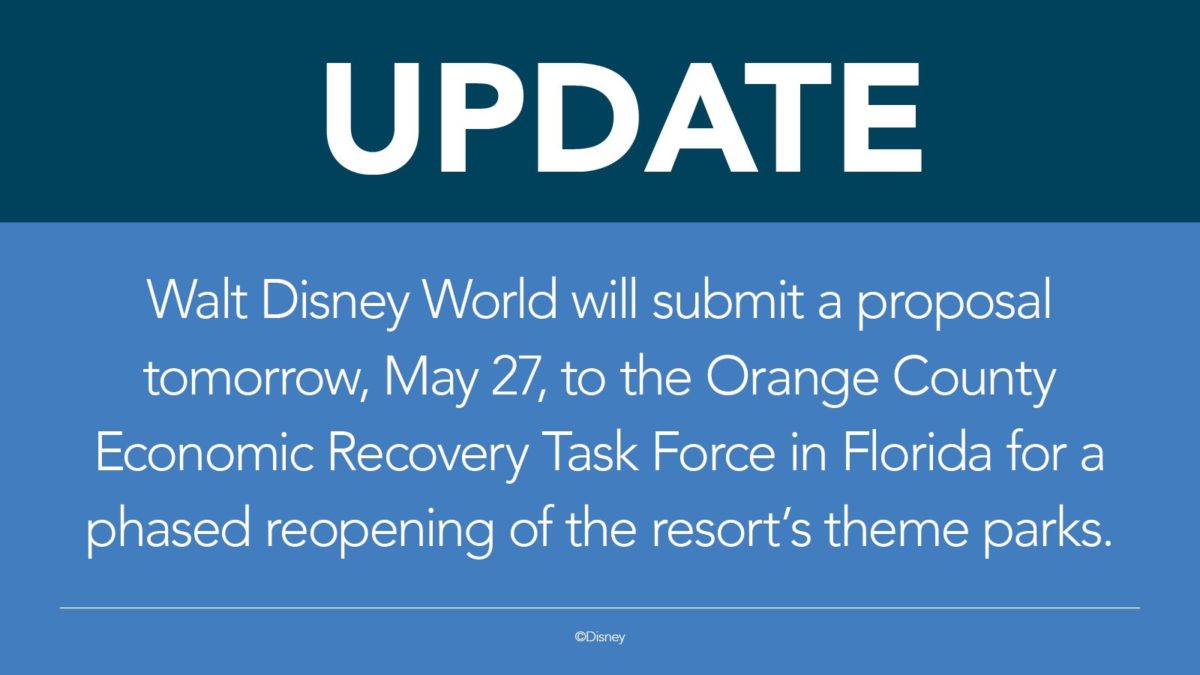 Disney Parks has announced the proposal publicly ahead of tomorrow's presentation.
The virtual presentation will be given by Jim MacPhee, Senior Vice President of Operations of Walt Disney World Resort, and will cover the company's proposed phased reopening approach. The meeting begins at 10:00 AM and will be aired on Orange TV.
Reopening plans will require endorsement from the Orange County Mayor before they can be submitted to Florida Governor Ron DeSantis for final approval. At this time, all Walt Disney World parks and resort hotels remain closed.
Disney Springs began its phased reopening last Wednesday with third-party restaurants and stores now able to abide by the new increased capacity limits. Starting on tomorrow, on May 27, Disney-owned shops and eateries will also reopen under the new guidelines.